Semana Santas Camping Trip
Tom
04/24/2014, Los Frailes
Think way back to our trip to Mexico, and some of our anchorages once we got to Mexico. I know, that might be a bit taxing our your memory banks, but here is a hint. We spent Thanksgiving Day there....yup, Bahia Los Frailes. Well, we had such grand memories of that spot, that when it came time to take a long weekend for Semana Santa, that is were we went.

One thing you might need to understand as well, it that Semana Santa, or Saints Week, the traditional Easter holiday here in Mexico is celebrated by a week(or two) off work. Everybody packs up the kids, the dogs, the tent, the cooler full of beer, or tequila and heads to a beach to camp out. Don't forget the four wheelers, and the fireworks..... Our camp site was situated in a small arroyo, very near the beach, that was nicely shared by nearly three thousand locals all trying to "get away" for the holiday. We were tucked back into the Mesquite trees that actually kept the camp site quite protected from wind and noise.

Of course, I managed to get quite a few pretty cool pictures, some new birds for my life list, and an amazing series of photos for a very large pair of Spiny-Tailed Iguanas. They were living in the top of a very tall cactus, on the top of a ridge above our arroyo. There was a single pair of Pyrrhuloxia's, some Xantus Hummingbirds, White Throated Towhees, and some Long Billed Thrashers...

New birds, new lizards, 4 days away from the office, not a cloud in the sky, A little quality time with my bride, oh yeah I still love being down here

Here are the Iguanas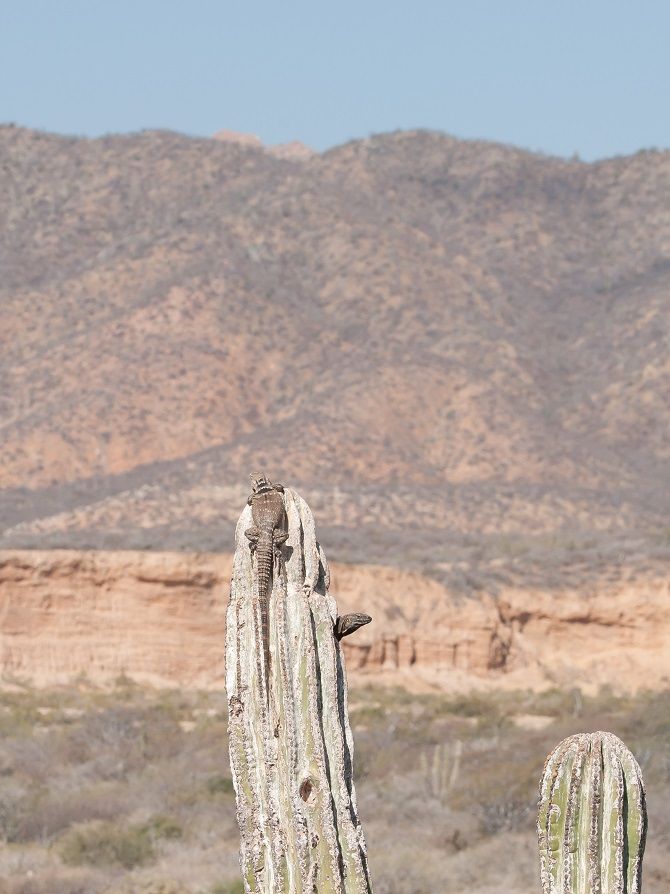 This is the Female Pyrruhloxia, they are relative of the Northern Cardinal, but I think they are closer to a Parrot





This little fellow is the hard to capture on film (or digital) is the Xantus Hummingbird




I really like this shot of the Costa's Hummingbird...




The Northern Cardinal...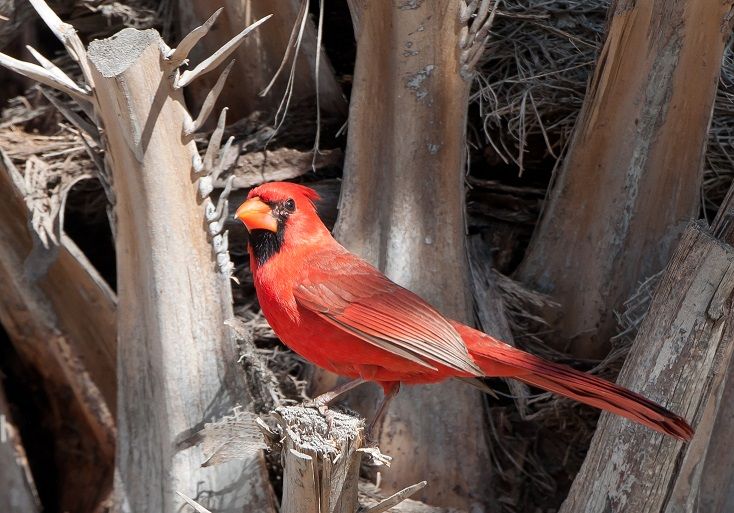 Here is the nesting Verdin...




The California Quail....still one of my all time favorites!!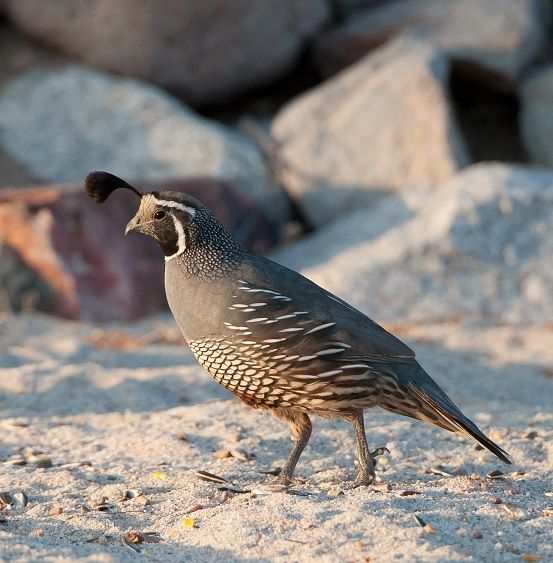 Drop me a note and let us know how all you guys are doing!!

Kevan does Vegas: John Wingman
Jeanne
04/16/2014, La Paz/Los Angeles? Las Vegas
Our buddy Kevan, "Kiwi Kevan" as he's known down here is off to a new chapter in his life. And so it goes with many of our cruising friends and acquaintances.

Kevan just sold his Tayana 37, Entre Nous, to go spend some time with 'Mum' who's not doing so well. Mum lives in England, or as Kev said - the "Antarctic - it's so bloody cold here"!

Kevan had already made plans to fly into LAX and visit John for a day or so. When he learned that Vegas was 270 miles away, an instant road trip was planned. John, would be going along, whether he wanted to or not! Of course, John's not going to say no to that!

Kevan had always wanted to see Vegas, and now he was going to have the chance to get it off the ' bucket list'! We gave these two explicit instructions to take lots of photos and tell ALL!

The morning of his departure, we had a few quick hugs, and 'till we meet agains and he was off. He 'hired a car', picked up John and they were off. We didn't hear a word from them for several days.

The rest of the group here on dock three let our imaginations run wild! " Can't wait to see the photos" - even if they have to X out or block out 'items'" - "couple of degenerates like that, in Las Vegas..... look out!", " Hopefully they'll leave some left for the rest of us" and other comments like that!
Finally we get an email. Johns back in San Pedro, Kevan is flying to England, they had a good time... blah blah blah! Really? That's all they could do? I'm guessing there's more to this story! Can't wait to get John down here, and rum and some truth tellin' will be had!


this is about the hottest thing we've seen from this duo! Just a volcano?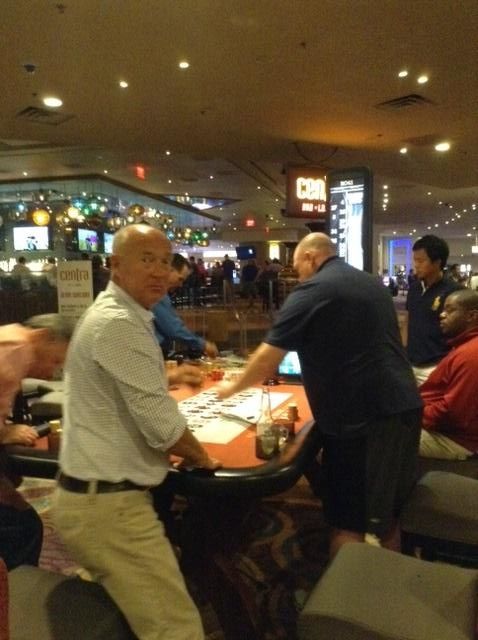 is Kevan not willing to leave the table, or scared of supporting the local economy?



And this is the only 'pointy' thing they sent picture of - REALLY? in Vegas this was the only thing you could find?



the watershow


John's got that grin... wadda do John?

Cant wait to see you in person and get the real story!!!!

So..where's John Today
Tom
04/11/2014, Hummm....
Ah...Truly the question of the week. Prior to the accident, John was a happy go lucky world traveller. Now, well not much has changed. He might be a bit slower right now, but that isn't stopping him.

He has been staying with his brother and sister-in-law while he goes thru rehab, conditioning, and getting ready to be fitted for his prosthesis. At this point I am guessing he is better shape than me, with the stretching, weights etc....the only thing I have been lifting with any regularity has been an ice cold rum and coke.

Last week he got to visit Disneyland with family friends, then took off for a week in Palm Springs with Chuck. If you are gonna be in Palm Springs there are a couple things that are pretty much mandatory....a cold beer.....(by the way, check out the very cool, la Paz Cruisers shirt on John)




And of course, one thing john and I share, a great love for the game of golf. Rumour has it he struck the ball pretty good, with a little balance help....I am sure he gonna want strokes when he gets back to La Paz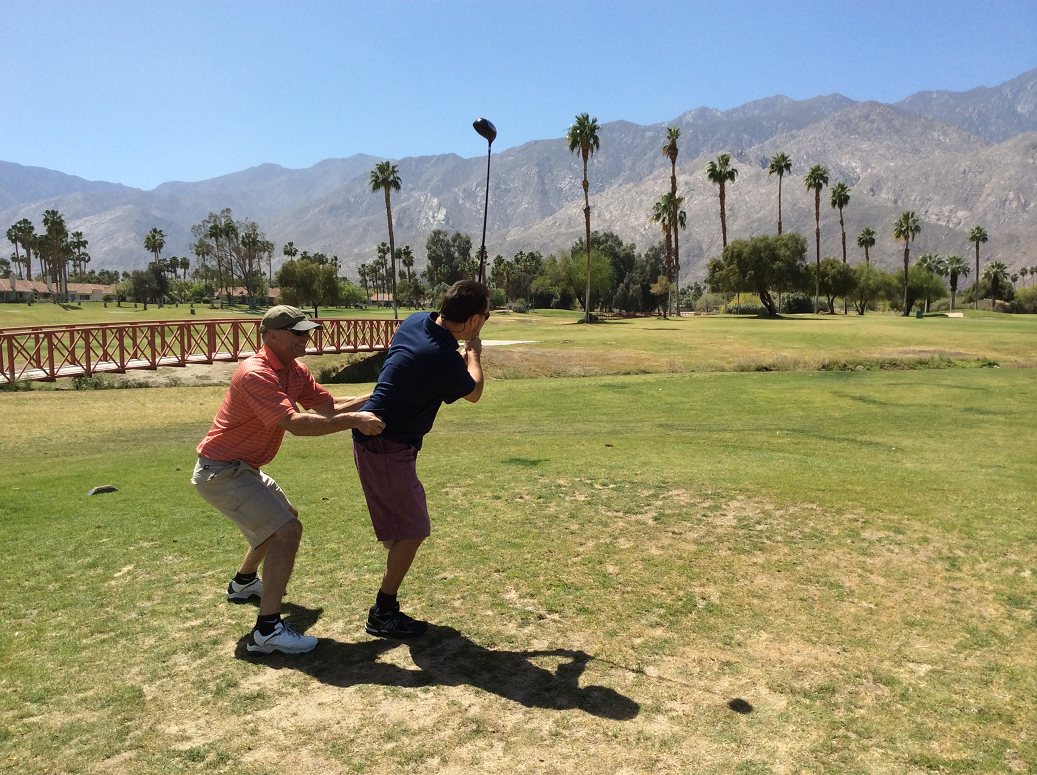 And now he is off to Las Vegas, on a road trip with our good buddy Kevan (see previous blog post) helping out complete one of Kevan's bucket list items. Since Kevan was flying home to England, and a stop over in Los Angles was already in the plan, what is a couple hundred mile drive for a couple of buddies? We have told both of them that we want pictures....but keep in mind that this is a family blog, so we have put a PG13 limit on them, for the photos at least. The rest is up to them. You what they say "What happens in Las Vegas stays in Las Vegas".....or was that Mexico? Well either way I am sure that the two of them will have a great time, and be a great diversion for John.

Going away parties
Tom
04/09/2014, Marina Palmira, La Paz
Yes, it's that time of year. The heat of summer is coming and everybody (well a lot of people) are leaving the area. The Canadians all go back to Canada for the required 6 months of residency in order to keep their medical coverage. Many cruisers head up into the Sea of Cortez for the summer, gunkholing their way around, exploring the many anchorages. A large group put the boat away for the summer either on the hard, out of the water in boat yards, or hire people like Jeanne and I to watch the boat while it is still in the water.

Unfortunately, a few are leaving us for a much longer duration. Some are heading across the sea to the south Pacific, some are going to Hawaii, a few are doing what is called "The Bash" and going back up the coast towards the many different US ports, and a few have sold their boats and are moving on to a different chapter in their lives.

As of today, the bulk of John's support team here in La Paz has broken up.....As you all know, Wendy took SV Willow and has headed up the coast bashing. As of this morning she was 2/3 the way to San Diego, stopping for fuel in Turtle Bay.

Kevan, "Kiwi Kevan" as he is know here on the docks, has sold his boat SV Entre Nous, and is going back to England to spend some time with his "Mum". While there are a lot of people that will be missed, for long or short term, it will be very hard not to think of Marina Palmira with out Kevan around with his ever present, huge smile, cracking a joke. With out Wendy and Kevan, handling all the stuff I needed to during John's accident would have been difficult beyond my imagination.

Kevan, you will be sorely missed, and we wish nothing but happiness, and great adventure in the next chapter of your life.

Now, on to the party pictures!! Hummm lets see, great food, awesome weather, a fantastic group of people, and a pretty much hosted, open bar!! now how can you go wrong there?

Lots of great food, with this only being one of the tables....




If you build it, they will come....and here they are.....nobody was gonna let that good food sit the too long with out some serious sampling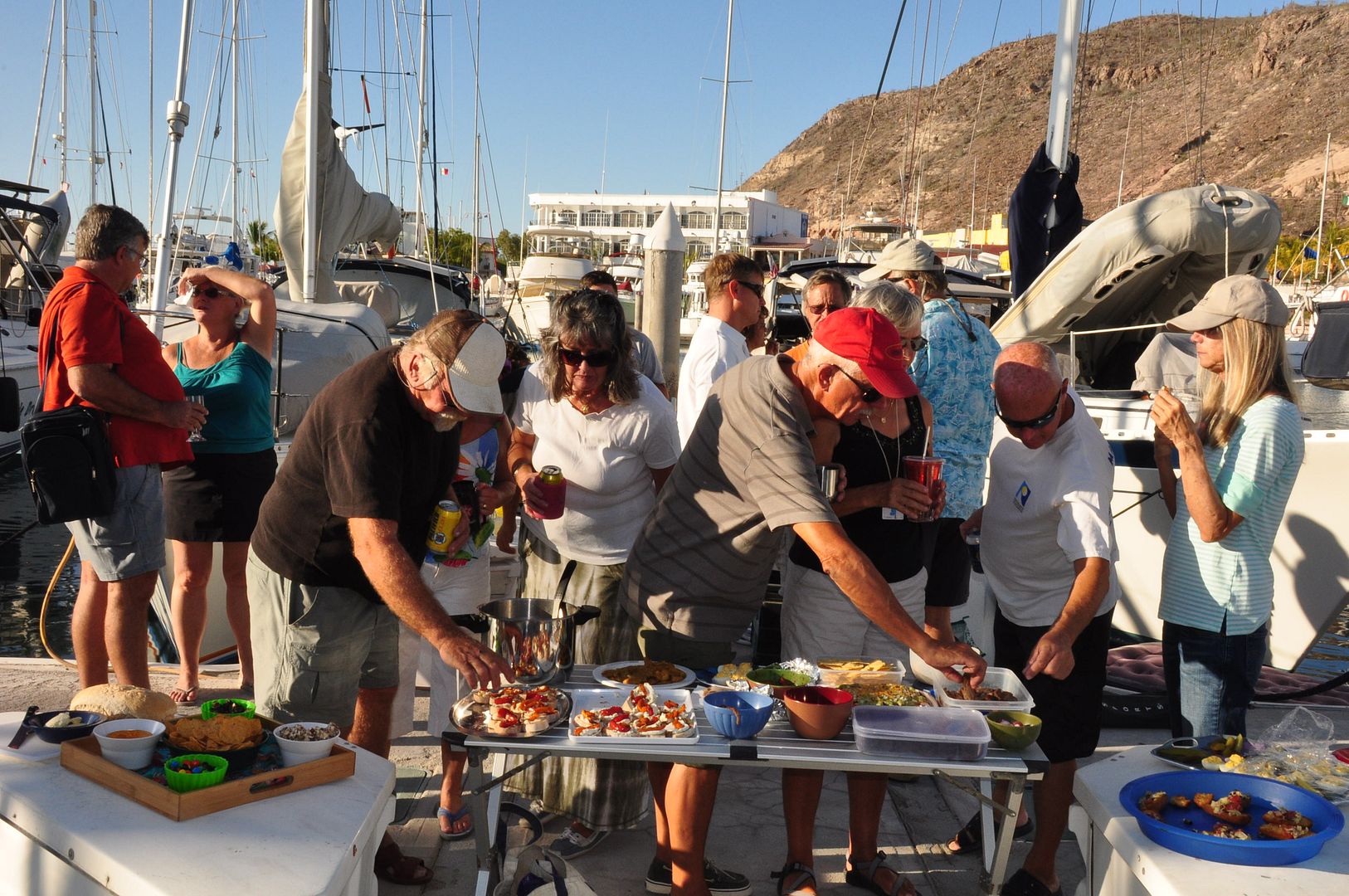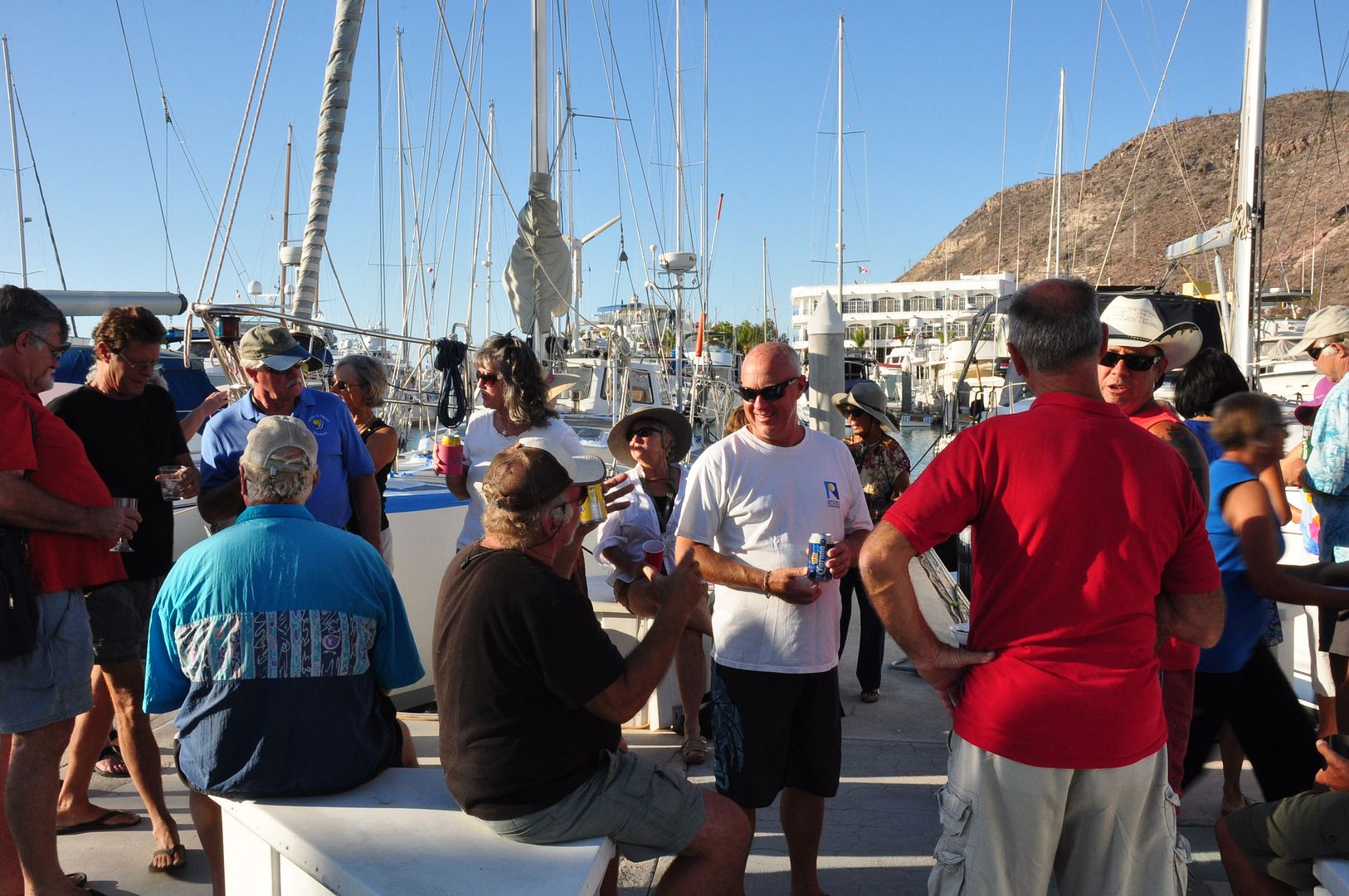 Pan American Games Triathlon
Tom
03/31/2014, La Paz
Last weekend La Paz had the great honor of hosting the Triathlon for the 2014 Pan American games. For those of you that are not familiar with the triathlon, it is a combination of a swim, bike ride followed up with a running event. There were several levels of competitors in this event from novices to expert and Olympic level. In many cases the length of the three events matched the level of expertise.

Jeanne and I were granted press passes in order to photograph this great event. While Jeanne's interest in photographing sports events is not quite what mine is, she came along for most of the morning, but I stuck it out for the whole thing, finishing up right around 8:00 PM

There was at least a dozen different countries here, with a good group from the US. There was Russian, Great Britain, Sweden, and Brazil just to name a few.

Here are few of the images I took.......just an amazing group of athletes!!


Right after the start of the men's Olympic level, they swam right past me clearing the first marker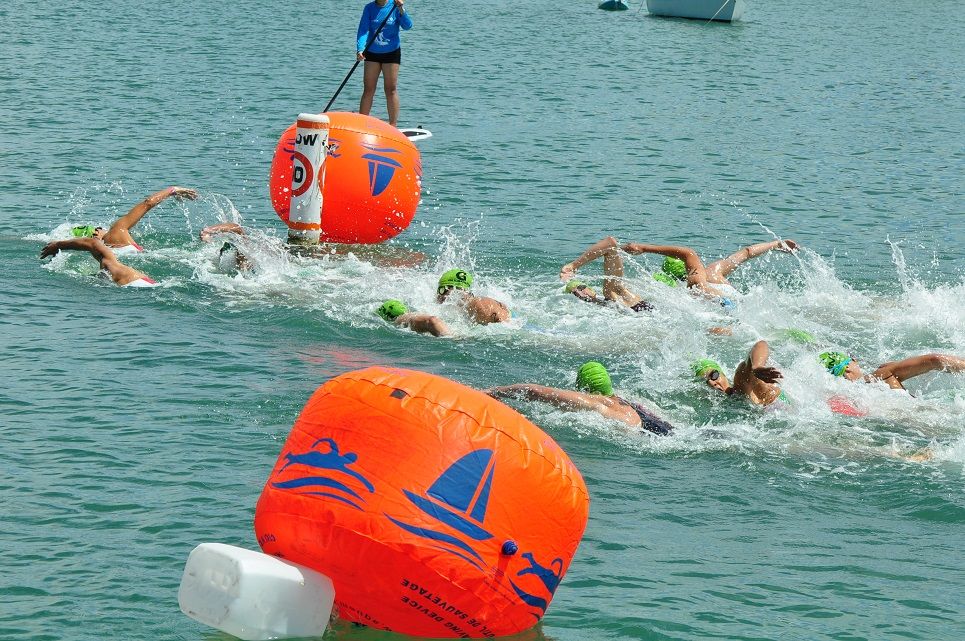 The men and women all then jumped on the bikes for a long bike ride, I believe it was 30 KM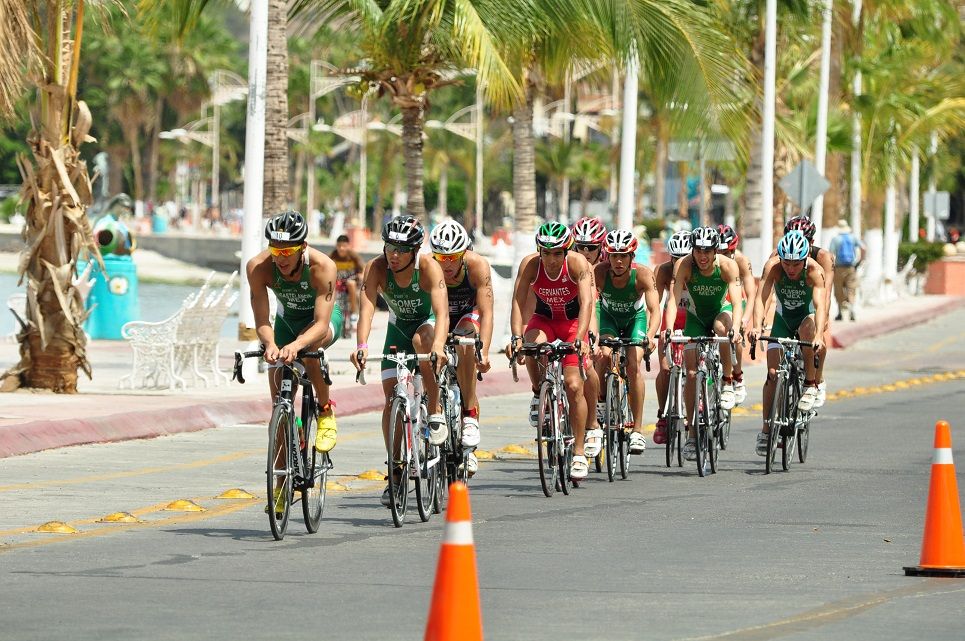 and then wrap it up with 10 KM run...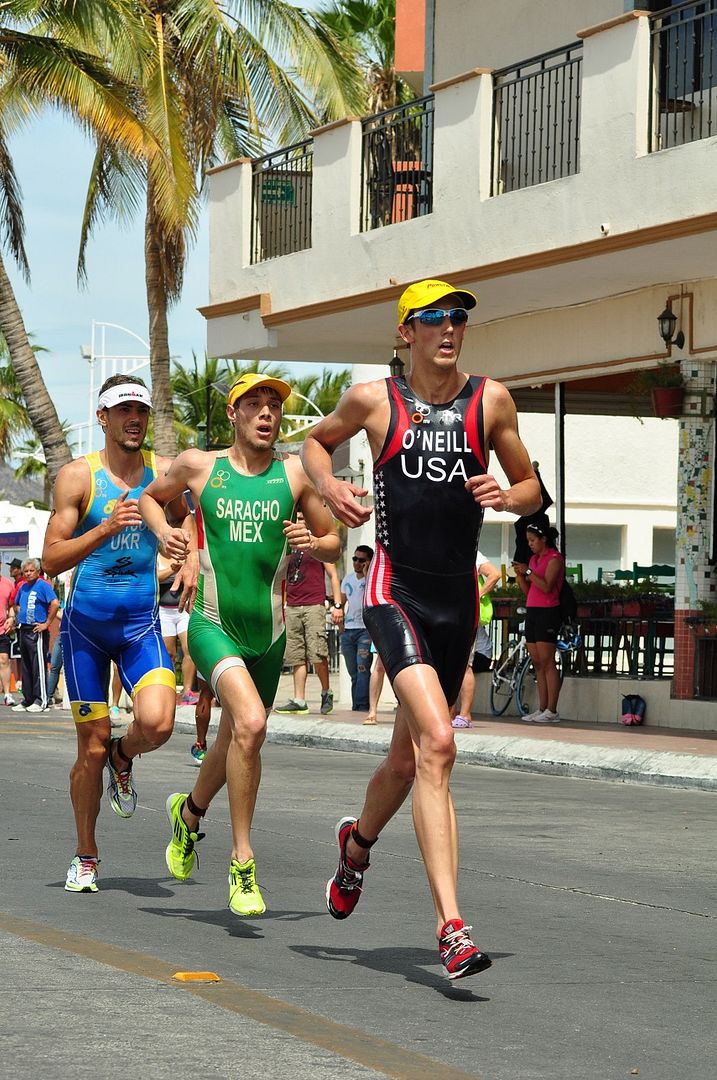 It was a great treat to be able to have these world class athletes here in la Paz

3-29 John Update
Tom
03/29/2014, So cal & La Paz
So far up to this point Jeanne has been doing all the updating on John, but since I have gotten a bit caught up on my boat repairs, and she is falling farther and farther behind I thought I might jump in here and let every one know how my buddy is doing.

We have gotten to talk to him a couple of times in the last few days and he sounds great! He is working his way thru a major birds nest of red tape known as the US Insurance Fiasco. Finding out that a retired guy does not make enough monthly income to get insurance just about blew me away.....any how, he has lived on the phone, or sitting in offices for the last several days, getting to the root of the problem, and then solving it, which is exactly what he has done!!

With that 10 ton Gorilla off his back, he can now go back to concentrating on getting his new leg fitted, and becoming proficient on it. He has been going thru the "shrinking" process in order to get the stump ready to be fitted. Once it is ready, Gavin, the protistist will take a cast in order to custom build it.

Ok, now for the fun part.....One of the families that John has know for a really long time were planning a trip to Disneyland....and guess who got to go along...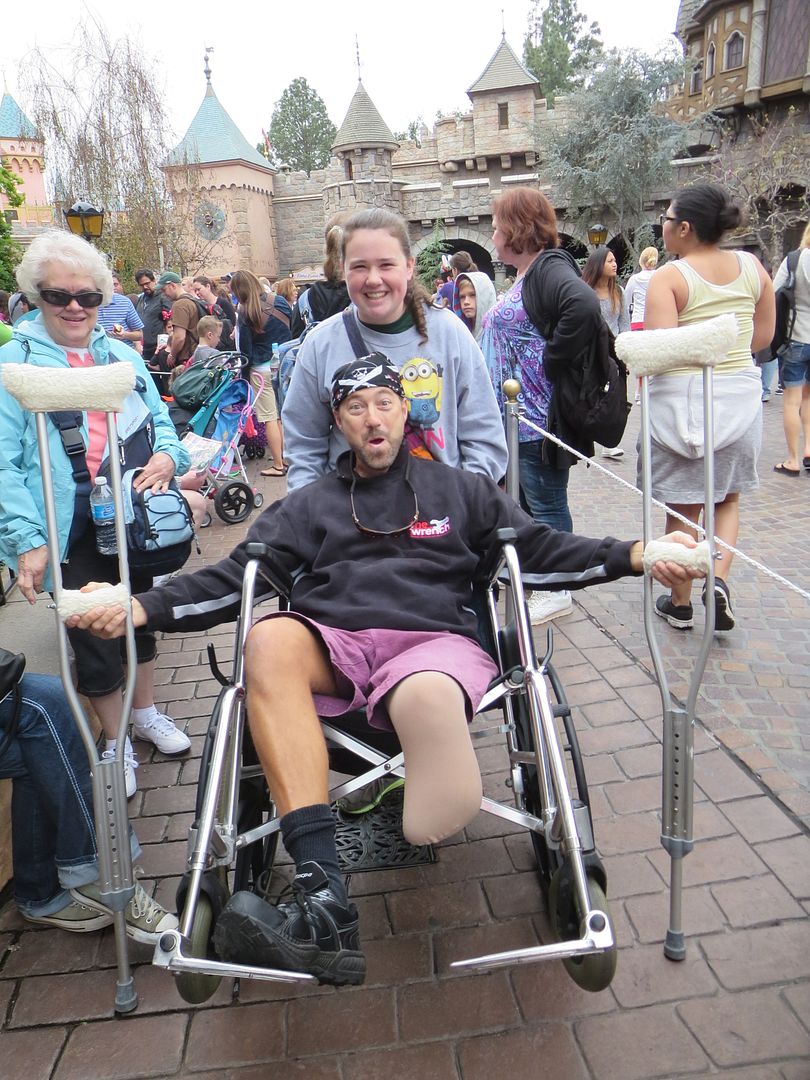 Rumour has it his favourite ride was Pirates of The Caribbean...that and Wheelchair Wheelies!! I did notice that he was wearing his Pirate Do'Rag

The Collin's family got to spend the day with John running around the Disneyland Park




John's Dad had come back to Southern California to spent a little time with John, but has gone home now for a while. I am pretty sure that he is ready at the drop of a hat to come back any time John needs a hand....You also might notice that "Captain" has snuck into the picture....




John has been staying at his brother and sister-in-laws ever since escaping from the hospital. They will now get a short break, as John took an offer to go visit with Chuck in Palm Springs for a week. When I talked to him, he was very happy to see some sunshine, and a really warm day, but there was a very noticeable shortage of salt water!! I am sure he is getting pretty itchy about getting back to Time Piece... And we are just as bad about getting him back down here!