My Alaska Birds!!
Tom
10/05/2015, Kodiak Alaska
I know it feels like forever since I got all these bird photos gone thru, keep/or/delete and organized by bird and location....Ok well maybe it seems like that to me! Either way, here are a few of the shots that I have saved from my time in Kodiak Alaska. By the way, there are a few that I am holding back, due to the fact that they will be featured on next years 2016 Bird Calendar. So, I guess you could call these my second string shots, you will have to buy a calendar to get the best of the year!

It just seemed correct that I should open this show with the one bird I truly had hoped to get some shots of. The Horned Puffin!! While they turned out to be a bit more elusive that I had been expecting I did manage to get a couple of decent shots!!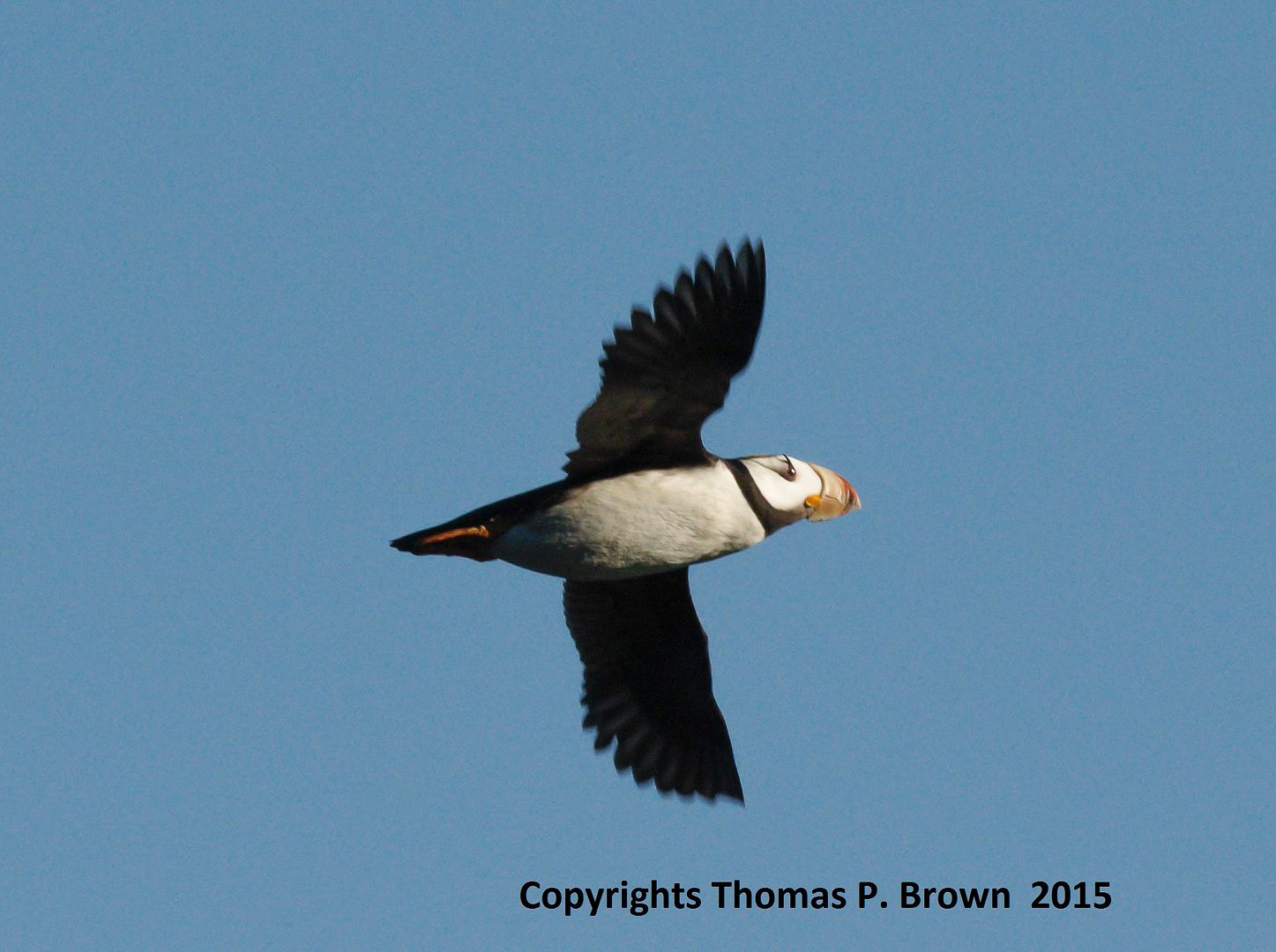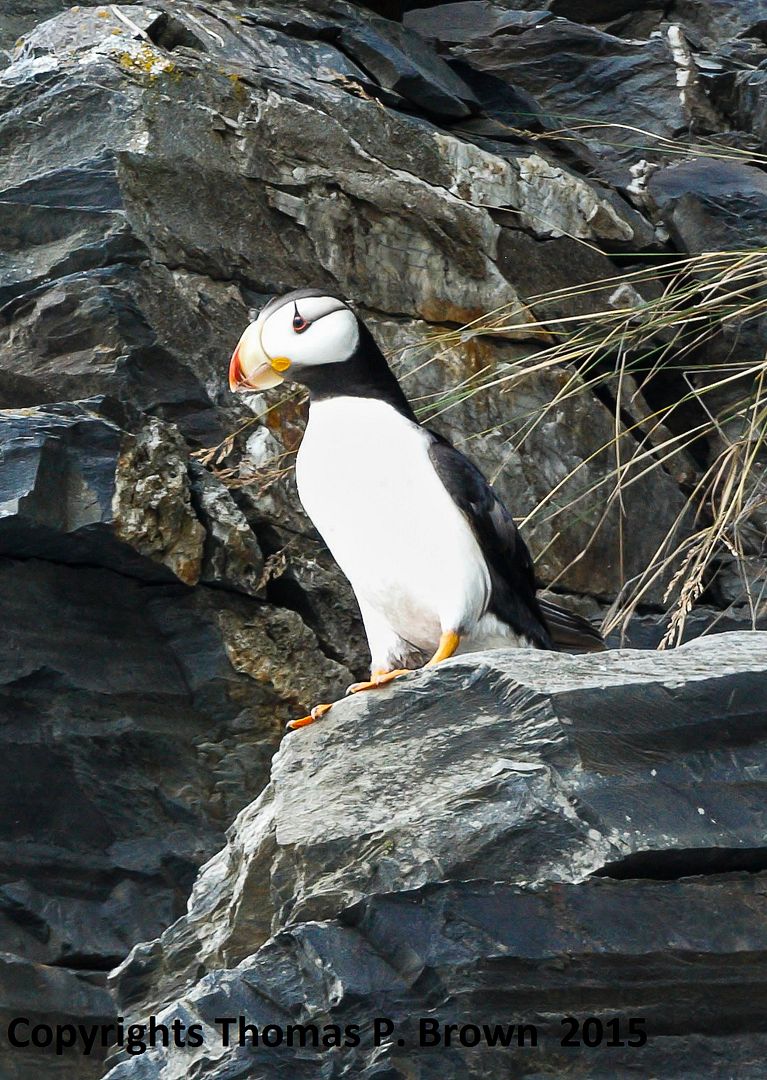 And of course there were a couple new birds for my life list ( well actually 18!!) so here is the Common Redpoll. A real small cutie!!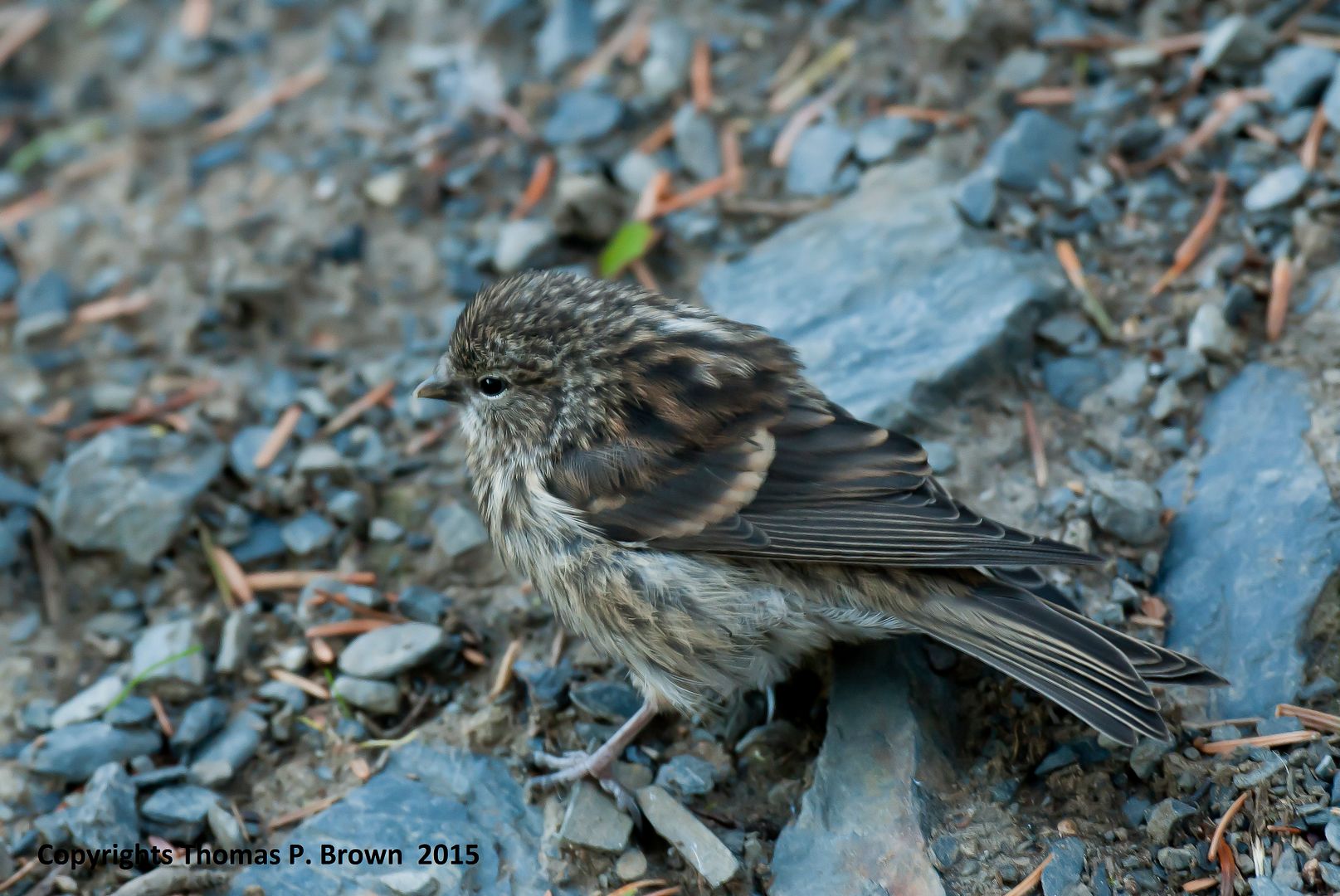 And this is the Pacific Wren, another very small bird that is pretty tough to capture as they never seem to stop moving!!






This well hidden fellow is the American Pipit. A first for me and the only one on the entire trip!!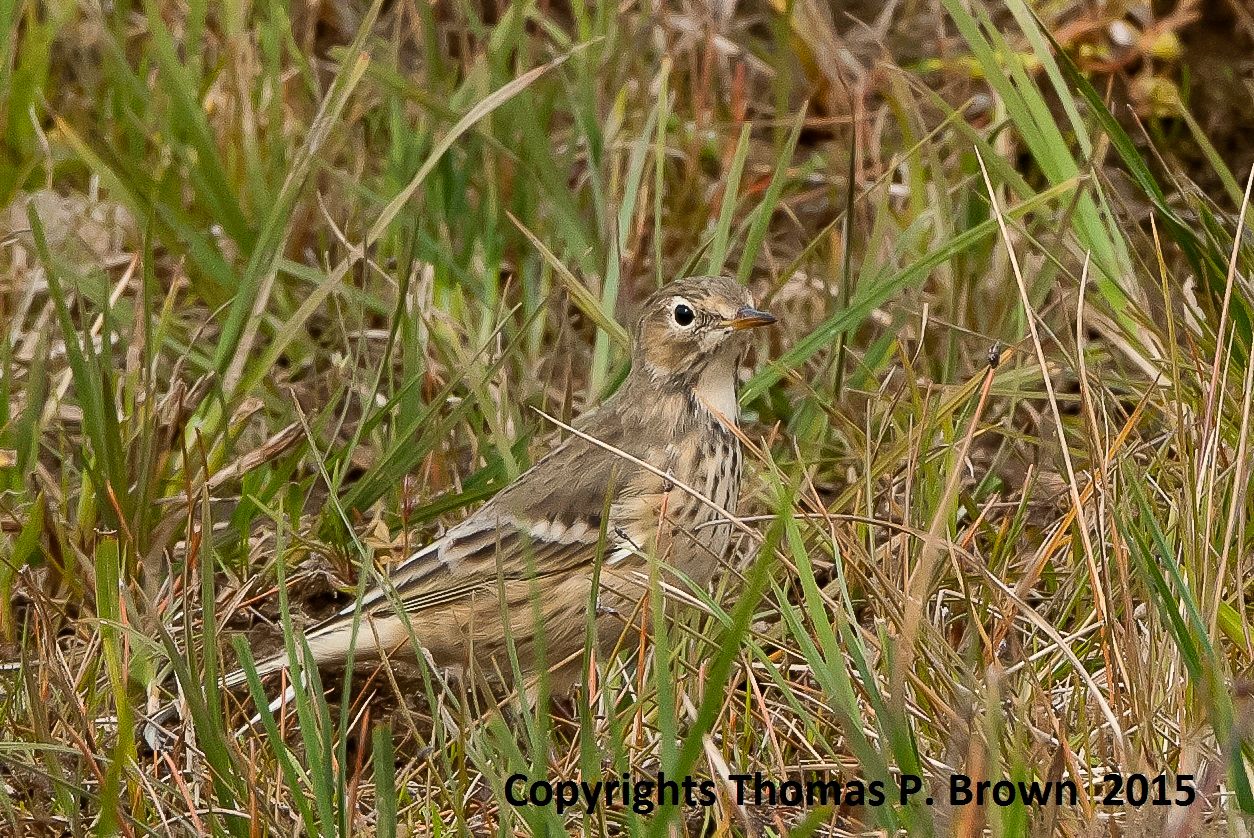 This is the Aleutian Song Sparrow. I have now seen all but one of the Song Sparrow variations.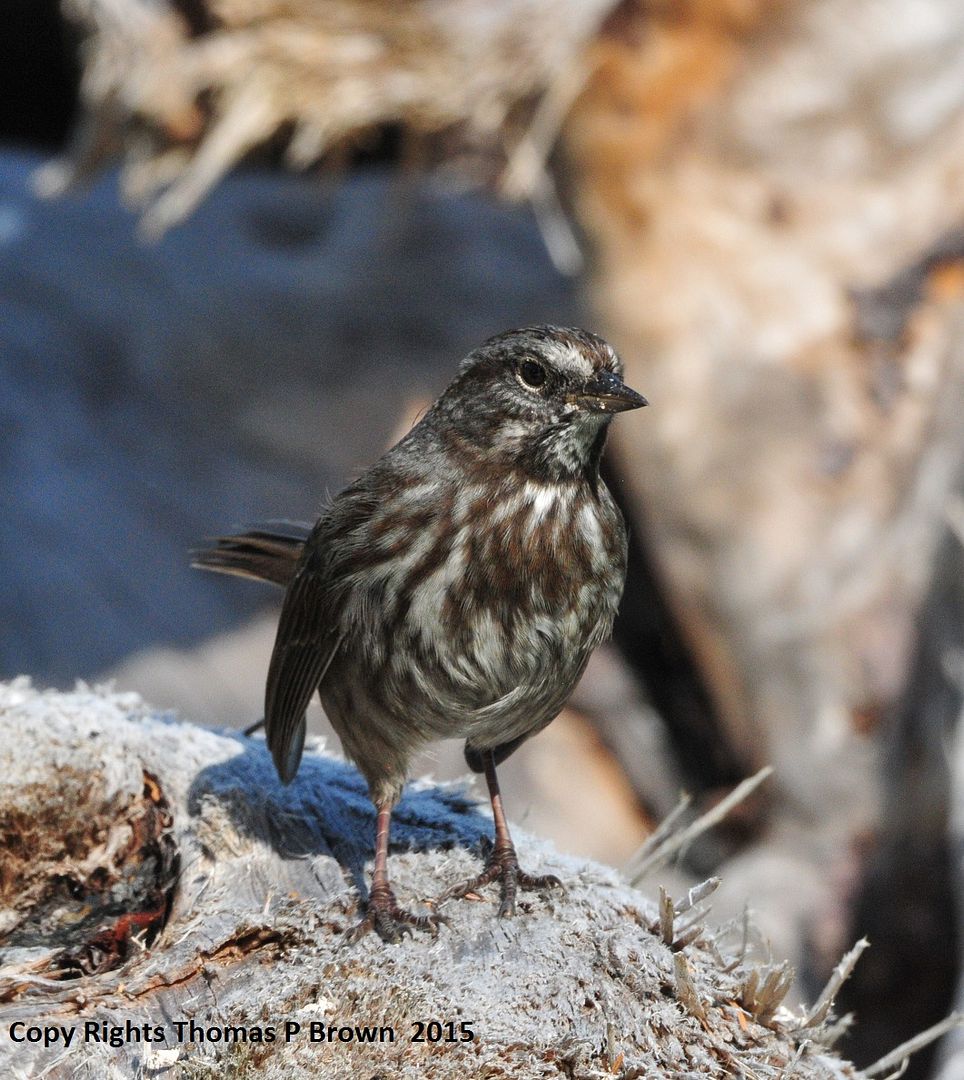 There were two different Chickadee's on my trip......First the Black Capped and then the Chestnut backed!! Both beautiful little birds!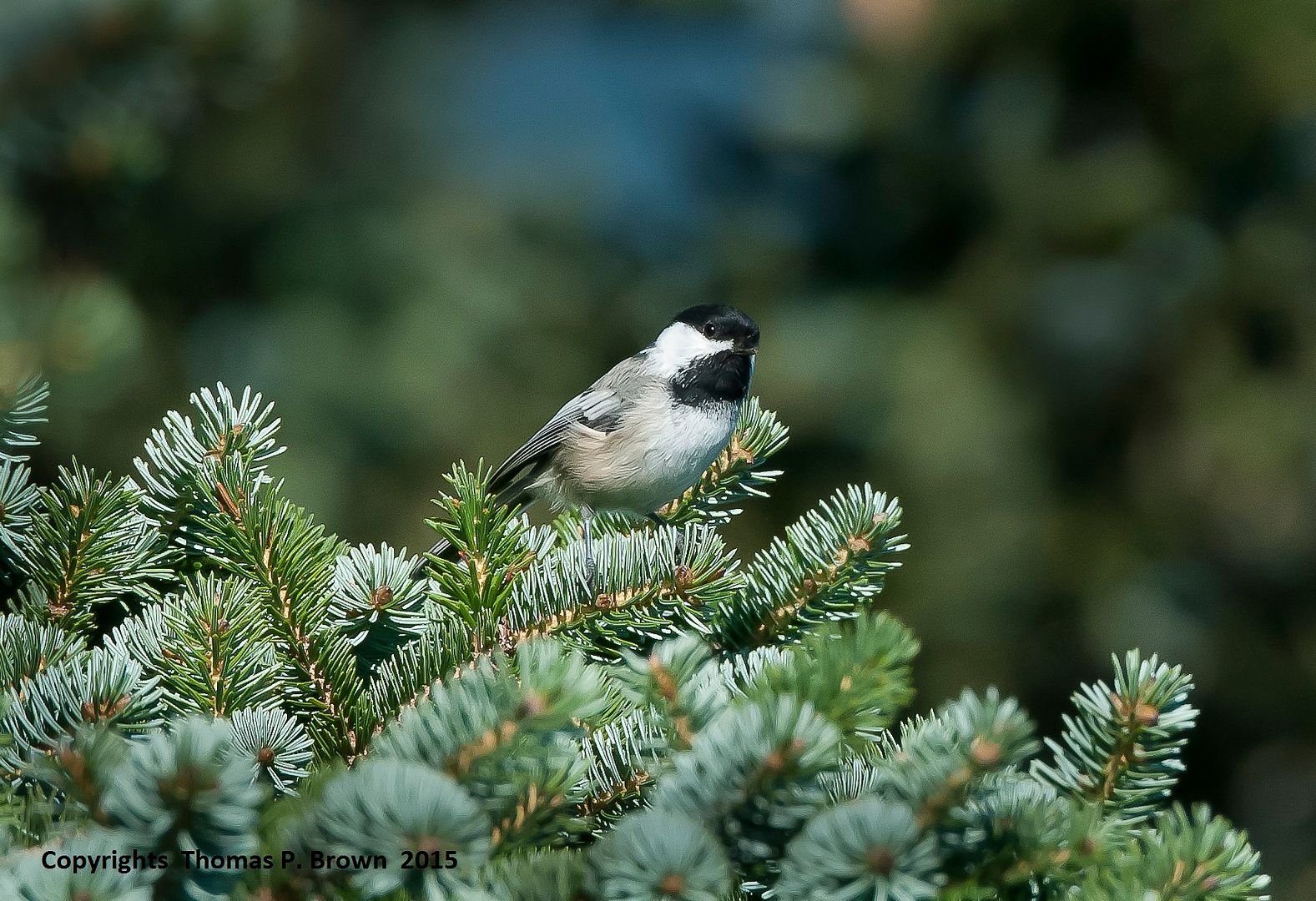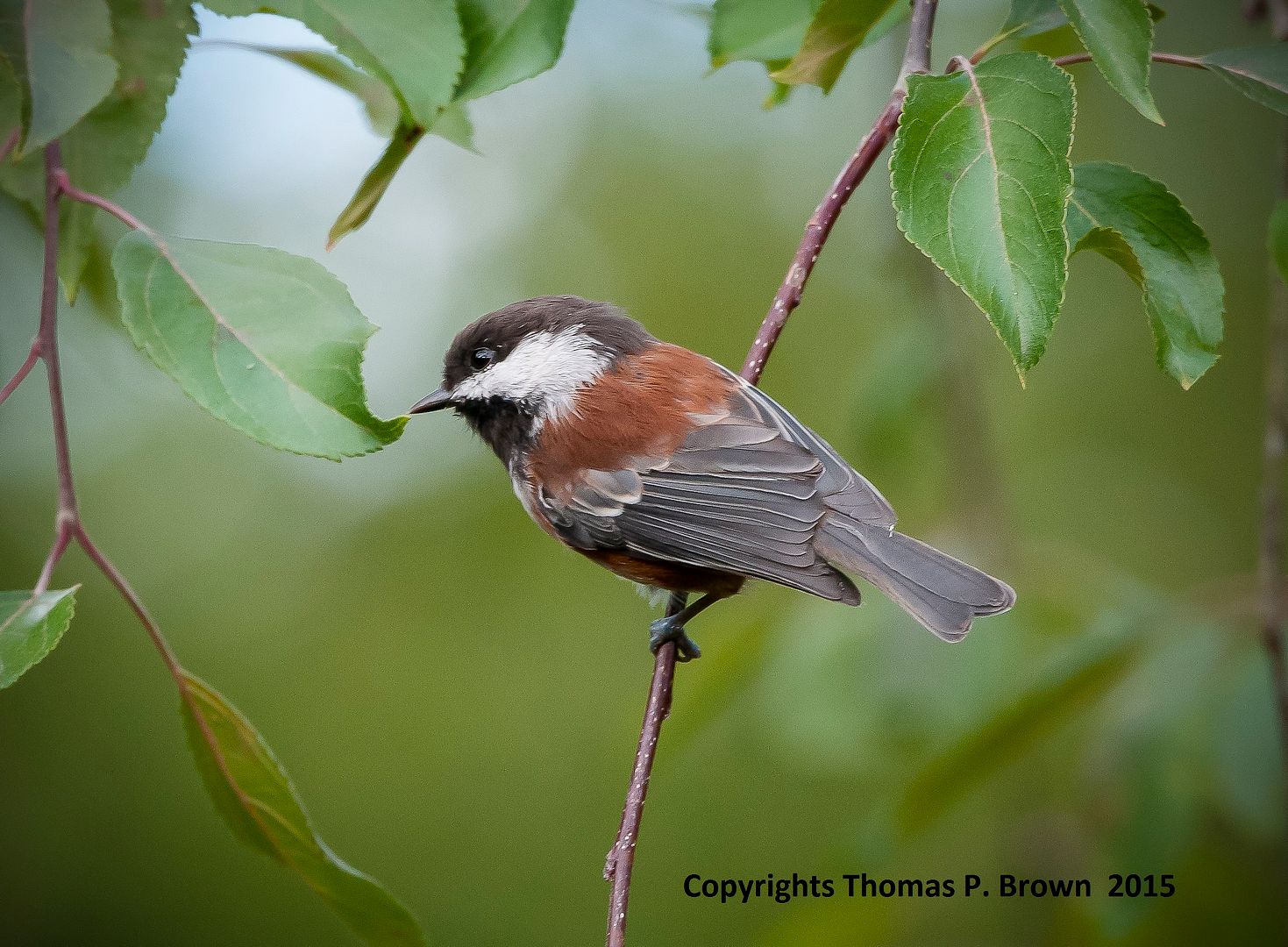 This is the Yellow Warbler......






I had a great time tracking this little fellow down......much of the time crawling on my belly in the sand, then waiting for him to stop walking...crawl, wait, crawl wait....Oh, by the way this is a Semipalmated Plover.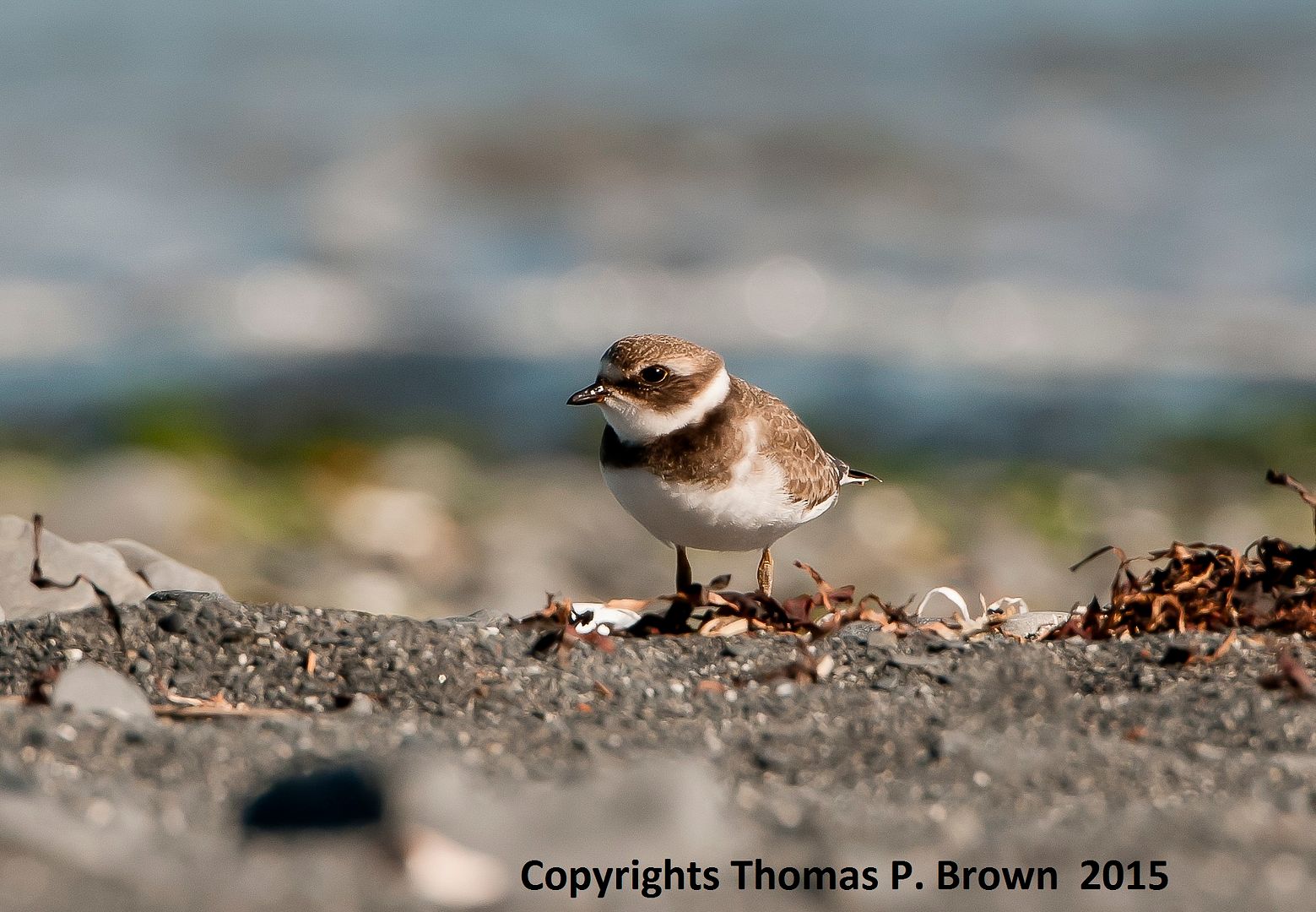 A shot that involved a lot more crawling and waiting was tracking down this Ruddy Turnstone as he fed on sand worms under the kelp washed ashore.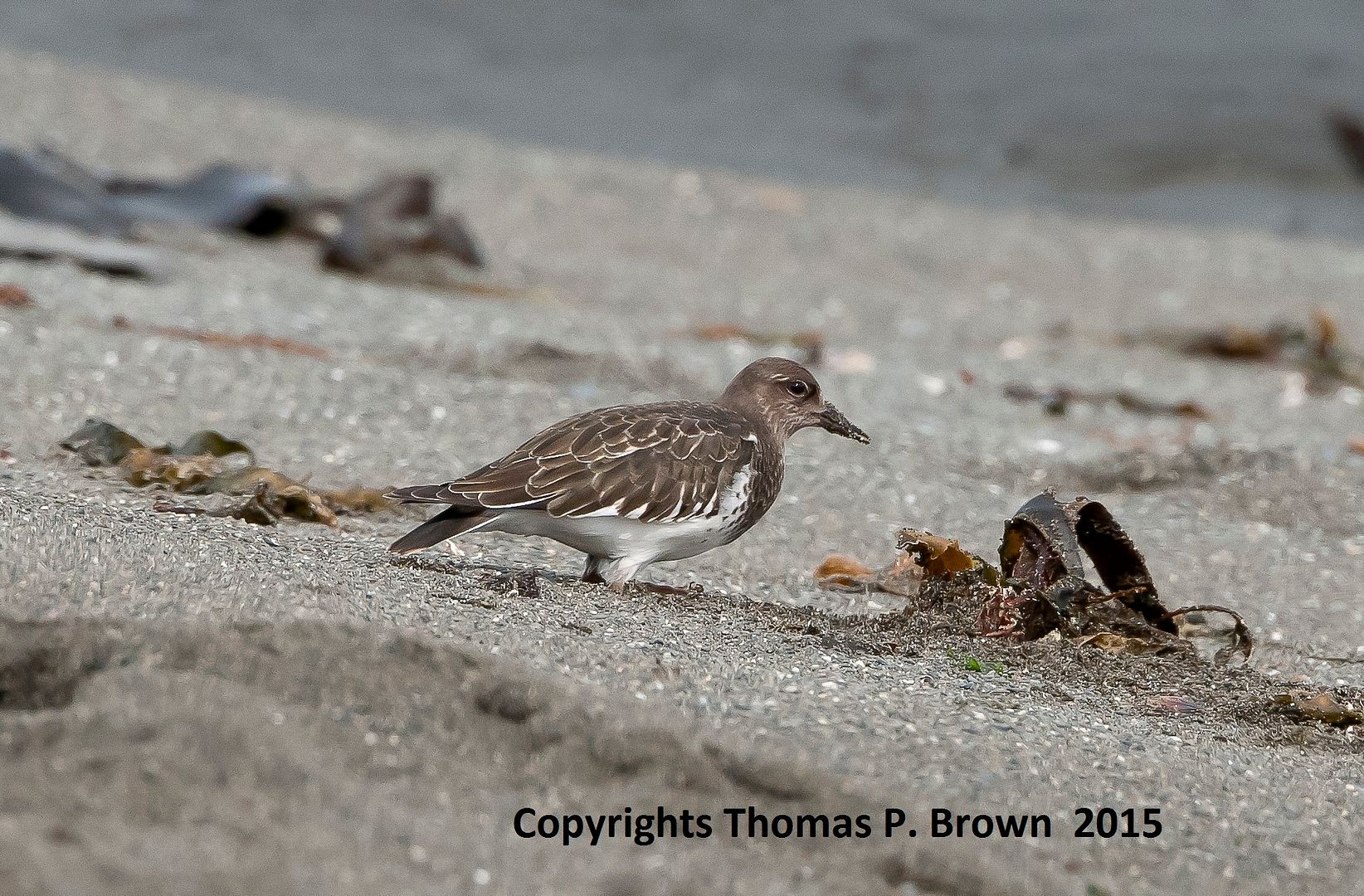 Another bird that I have a lot of shots of, but I really like this image, is the Lesser Sandpiper!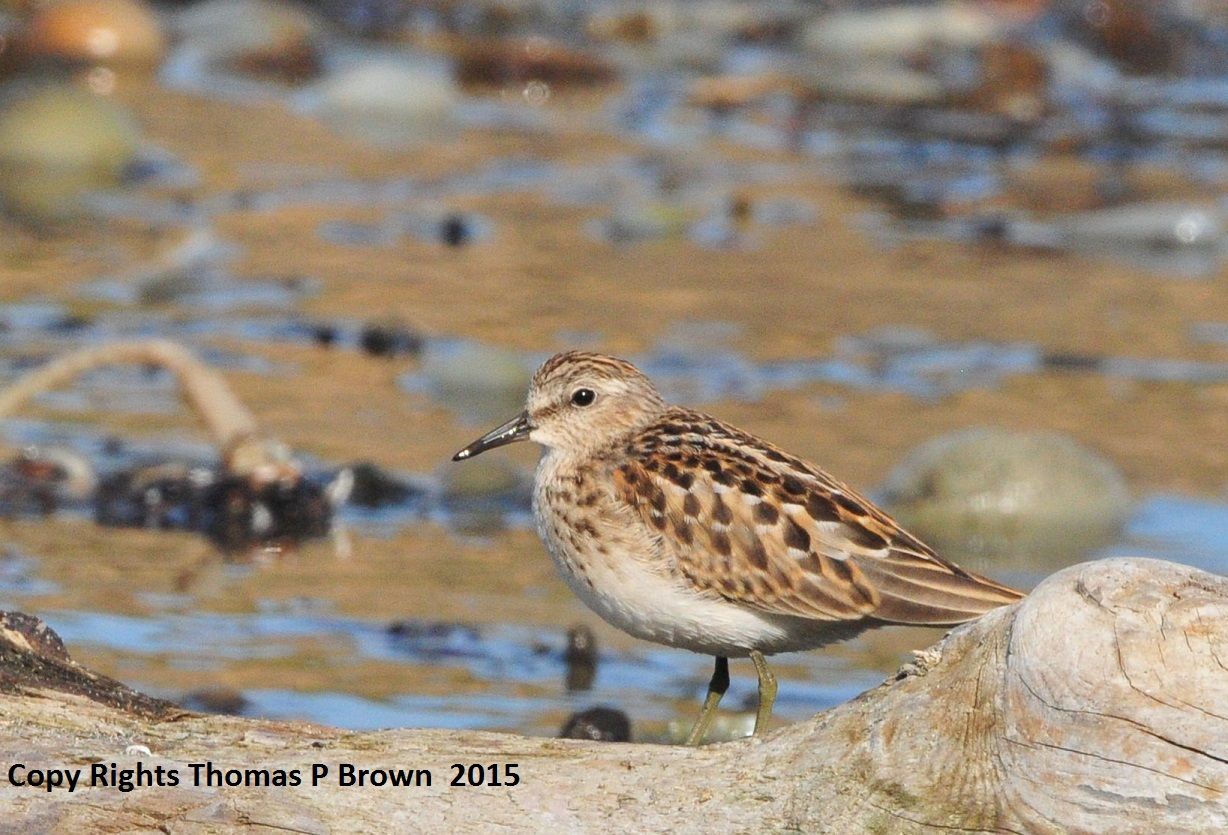 This shot got posted in an earlier blog post, but it is the best shot I ever got of a Merlin, I am posting it again!!






The Varied Thrush is a bird I have spotted a few times, but since they live in the deep dark shadows of mostly old growth forest, with the low light they are very hard to photograph! Got this shot on my very last day of the trip!!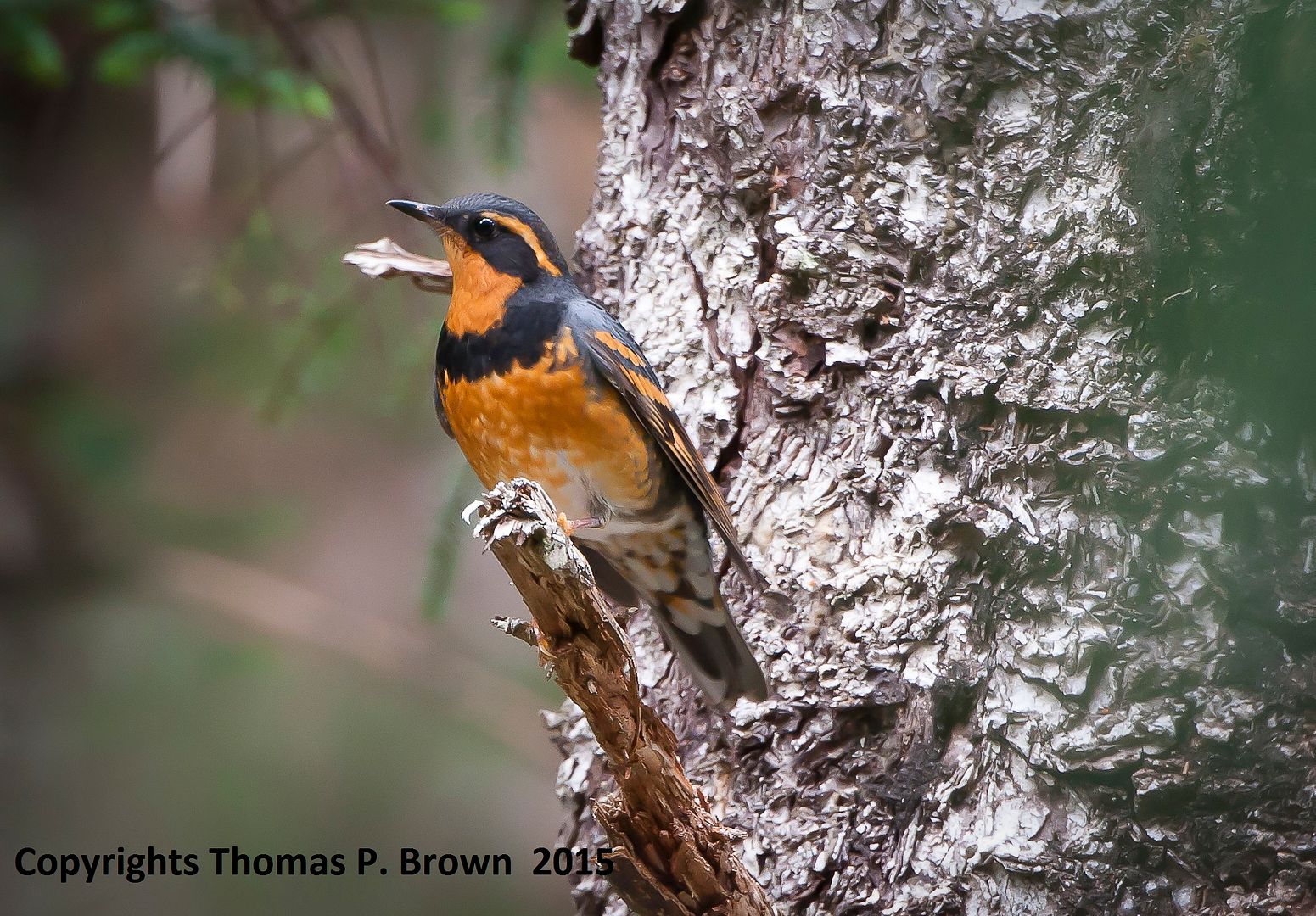 Jeanne and the kids
Jeanne
09/30/2015, La Paz
If you've followed this blog, you know that I have adopted and have been adopted by the 14 kids that live in Mama Benitas house/shelter.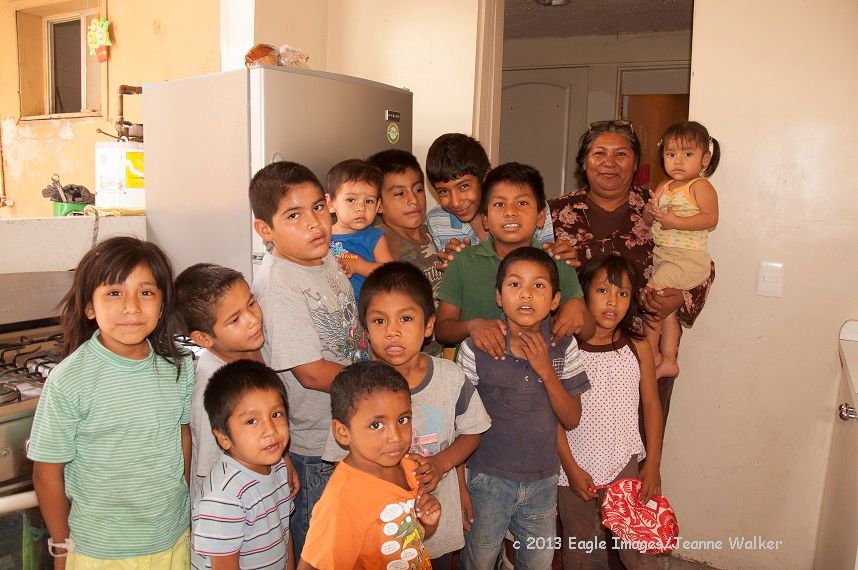 Over the past three years of my involvement; gathering items and food supplies from other cruisers, raising money for needed items like a refrigerator and eating utensils, and taking them to the beach or other activity.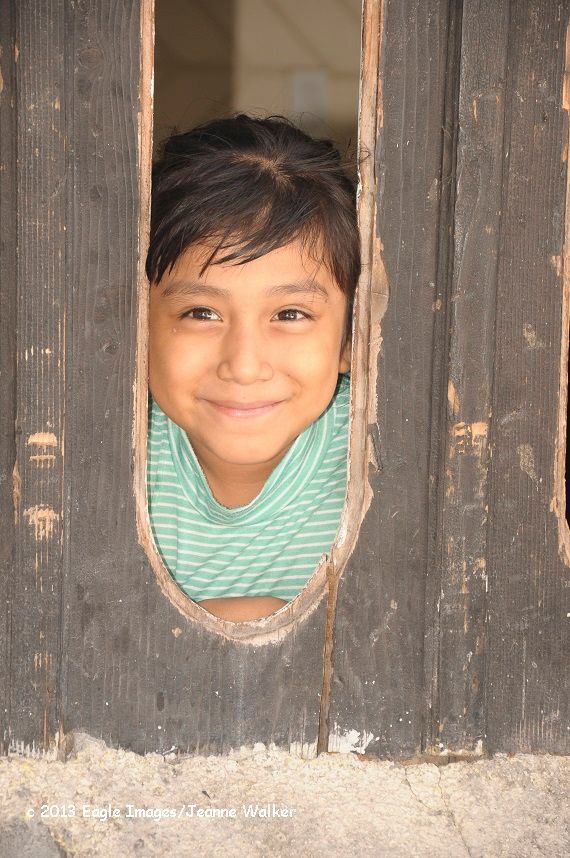 During that time it's become clear that they needed some basic services time and again - like keeping the propane tank filled and the lights and fans on!



So, a little over a week ago, I opened a gofundme account for them. Our goal is to raise $2400.00. This realistic amount will keep the lights on cooked food and hot water for them for one year. We hope to have a bit left over for any extra supplies that are needed. With the average of 24 people in the house, they go through a lot of toilet paper!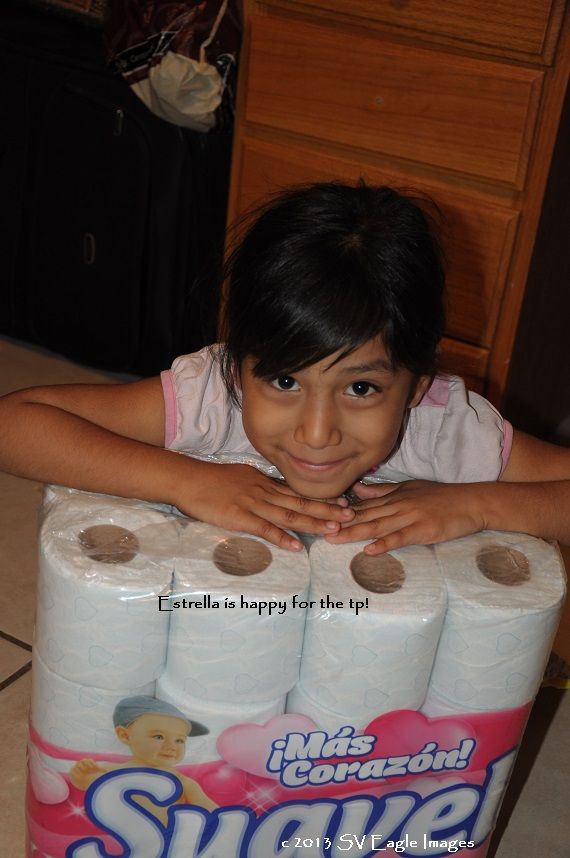 If you'd like to help you can go to this link https://www.gofundme.com/9y4ew29s. It's also listed over on the right side of this page.

We've almost reached our goal!

Giving back
Jeanne - stormy
09/24/2015, La Paz - Conchalito
One of the things we're trying to teach the kids at the shelter is to 'continue the cycle' and give back, or give away. They've started to donate to one of the very poor colosios - communities- on the outer edges of La Paz, many of their no longer needed or extra items.

This day was giving back in a different way. We helped them participate in a beach clean up. This year it was the mangrove area of Conchalito, at the end of Colosio, next to the bright orange Crit building - a live in facility for severely handicapped children.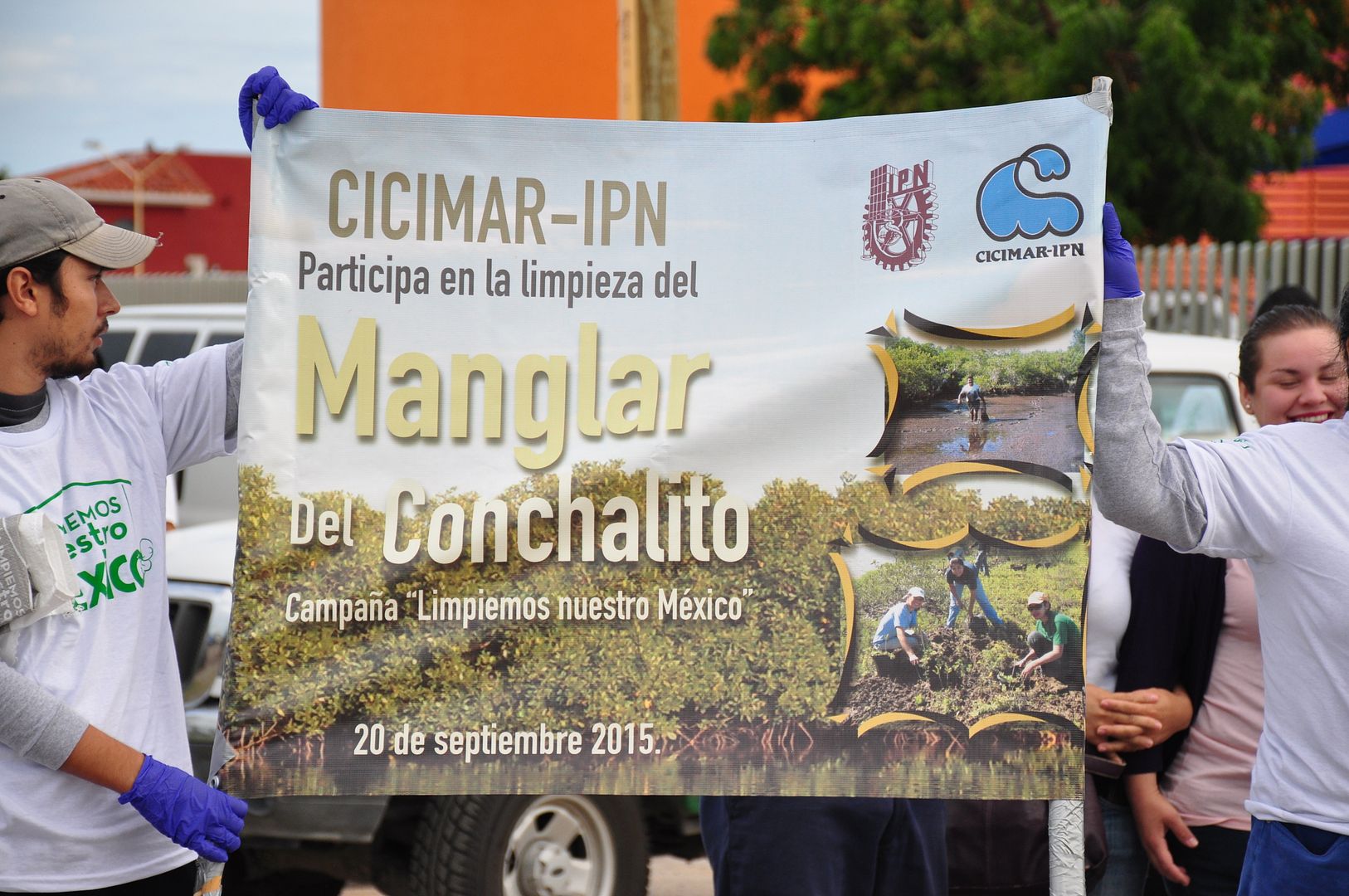 Cricket and I rounded them up early Sunday morning and found the location. I took a few photos at the start, but since we had the threat of rain, the camera stayed in the car.


Everyone gets a large reinforced bag that contains your t -shirt and pair of gloves.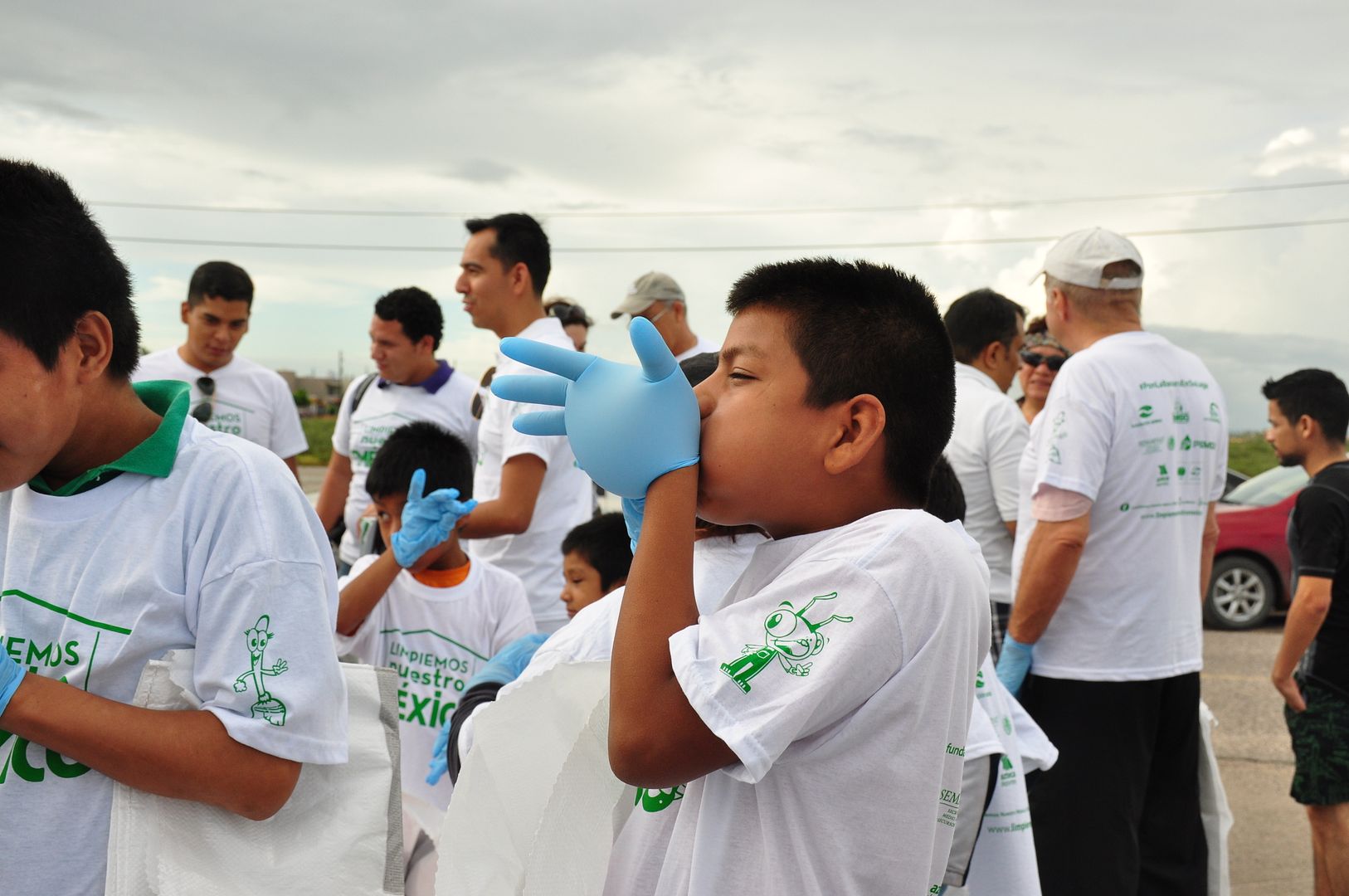 Once we had our 'area' we headed out to the beach side of the mangroves collecting plastico, metalico, y vidrio. Plastic, metal and glass. Unfortunately, we passed by an evening 'parking' location adjacent to the beach. I'm guessing we could have used a shovel, at least a broom and filled one of the bags with beer caps and aluminium pull tabs.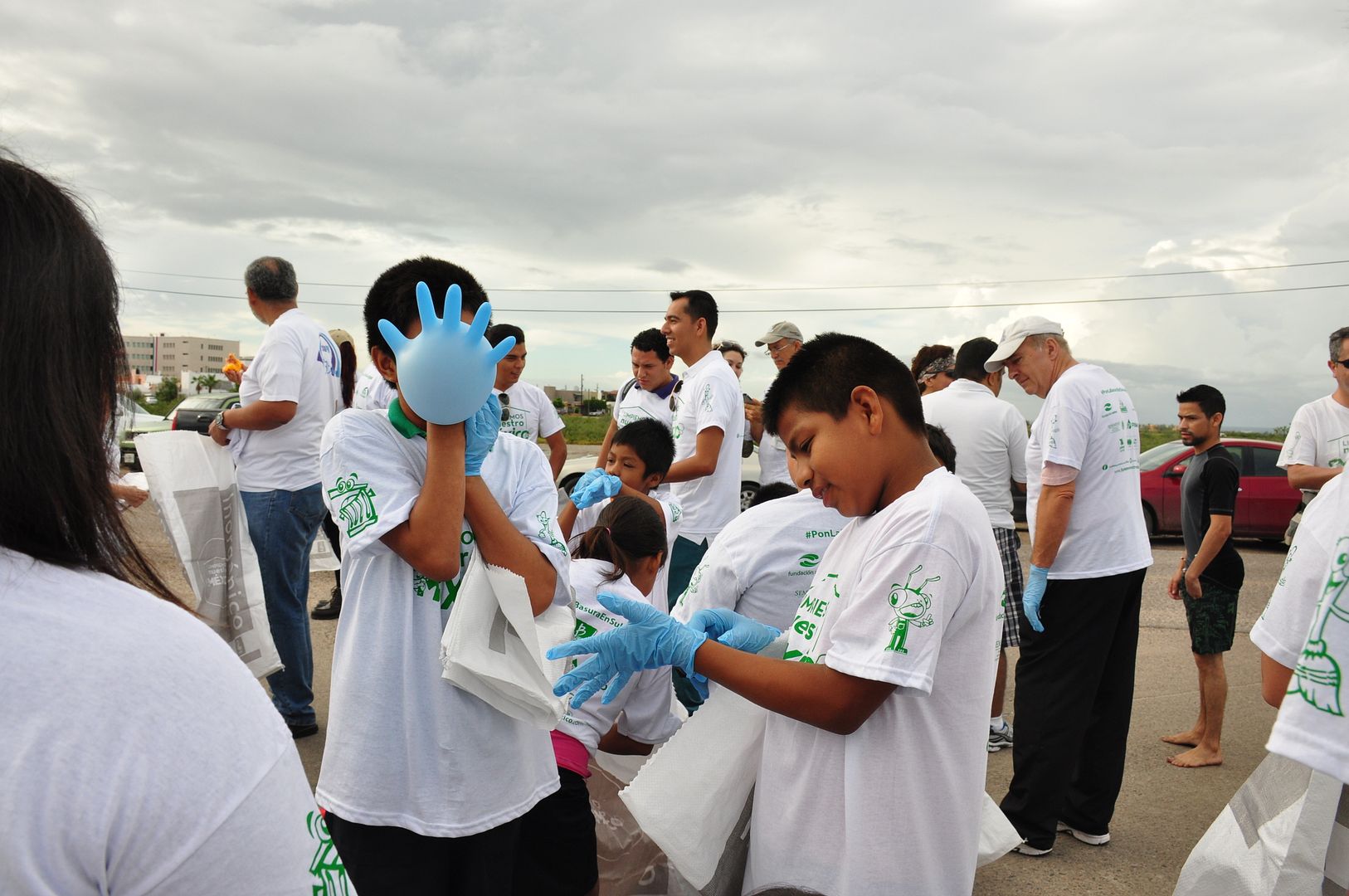 Once our bags were full or our area was clean, we were sent to another location, a very muddy location. We looked up to check out the sky conditions just as the lightning strike went down, quickly followed by the thunder..... a run for the car! We were done for the day.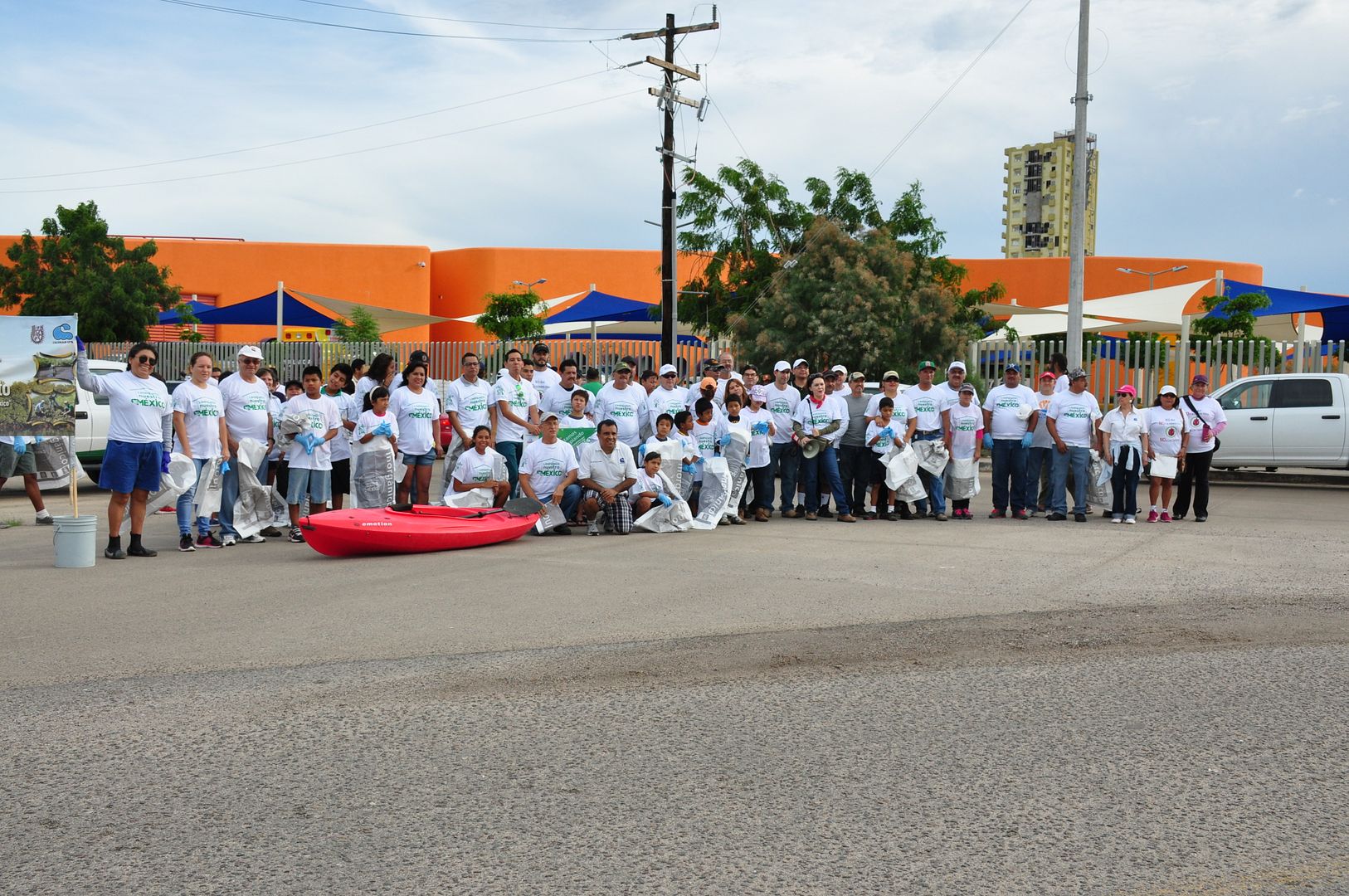 Our kids are in the middle just to the right of the kayak!
Good job to all of us!

Sushi what?
Jeanne
09/23/2015, La Paz
We found this flyer stuck under our wiper blade after parking at a local market.
Now Tom's not a fan of sushi - He calls it "bait"! But, I'm not sure I want to go to a restaurant by this name..... really?

Sushi hyuk? And if you pronounce it using Spanish pronunciation - the h is silent and the u is like "you"... almost like the sound a cat makes when its got hairballs!



Fun in the sun at Ballandra
09/21/2015
It's hot, it's summer.... so let's head to the beach. Cricket and Ron of SV Mystic Island, and Master Artistic Welder Sergio and his wife Lupita, 14 kids and 3 adults from the shelter and I headed to Ballandra for a day of fun in the sun!

We had no time schedules, so play away until we're all tired.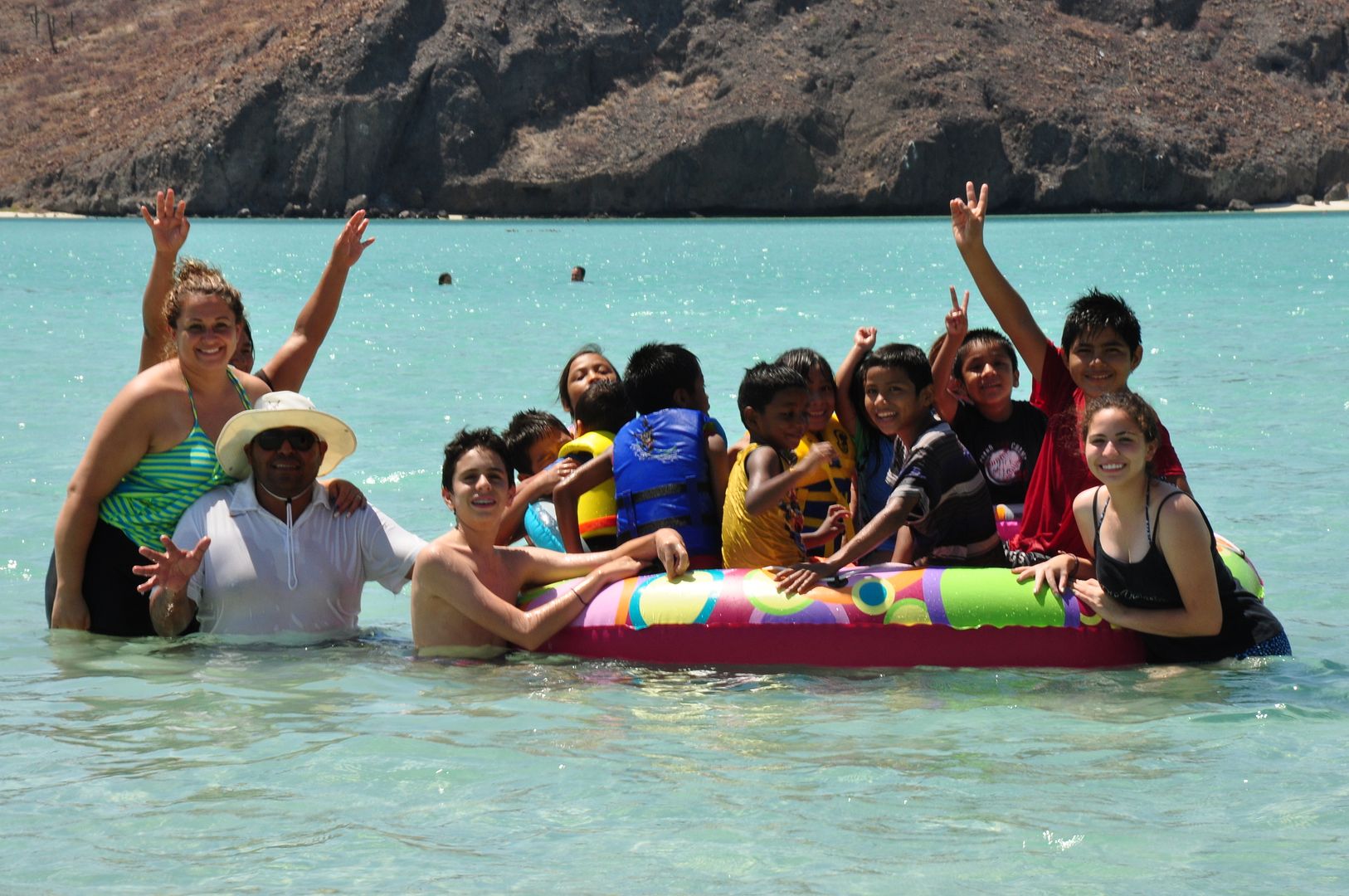 Sergio brought along this big 'donut' for the kids! It got attention all day!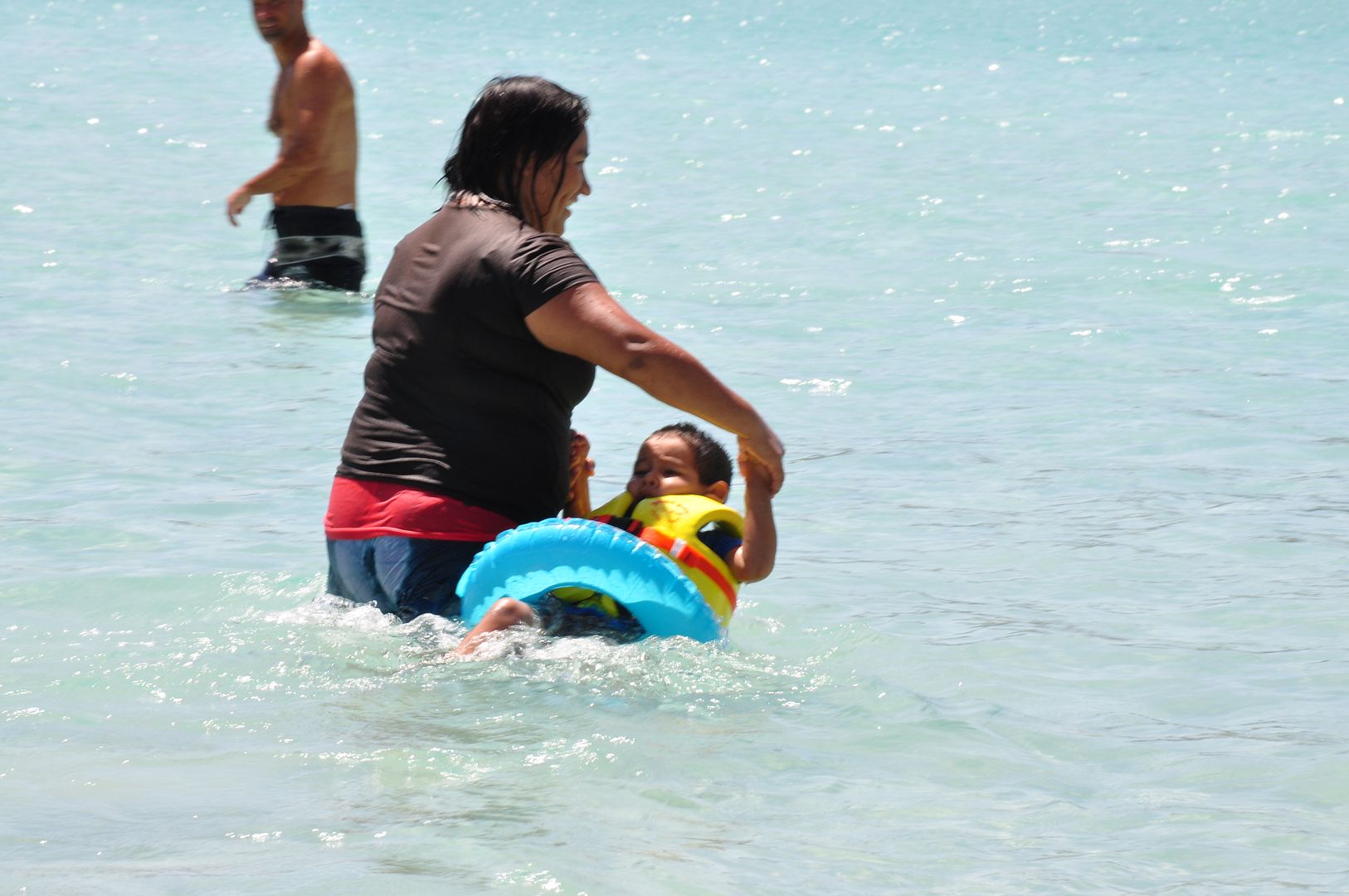 Little kids,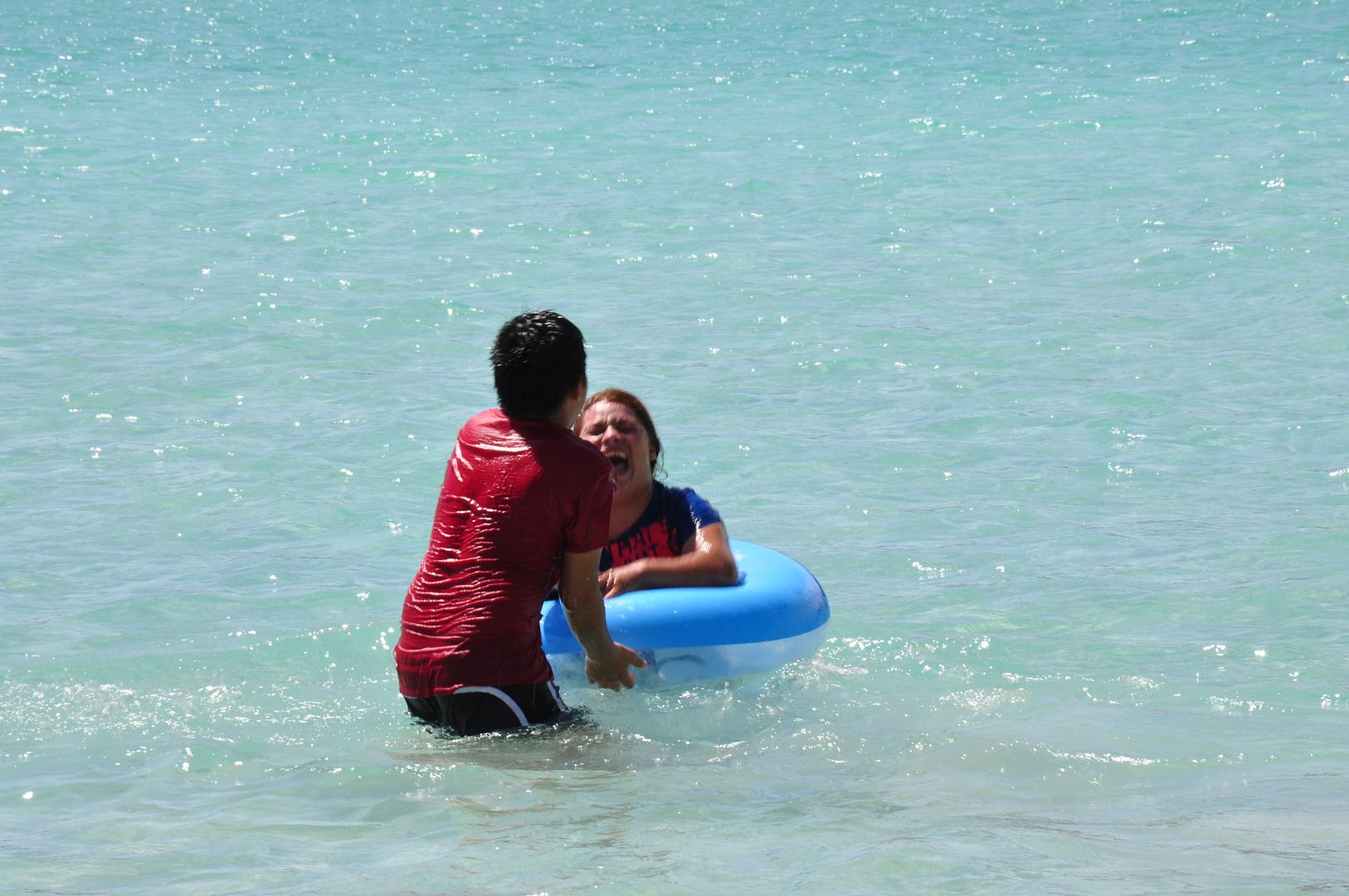 Big kids.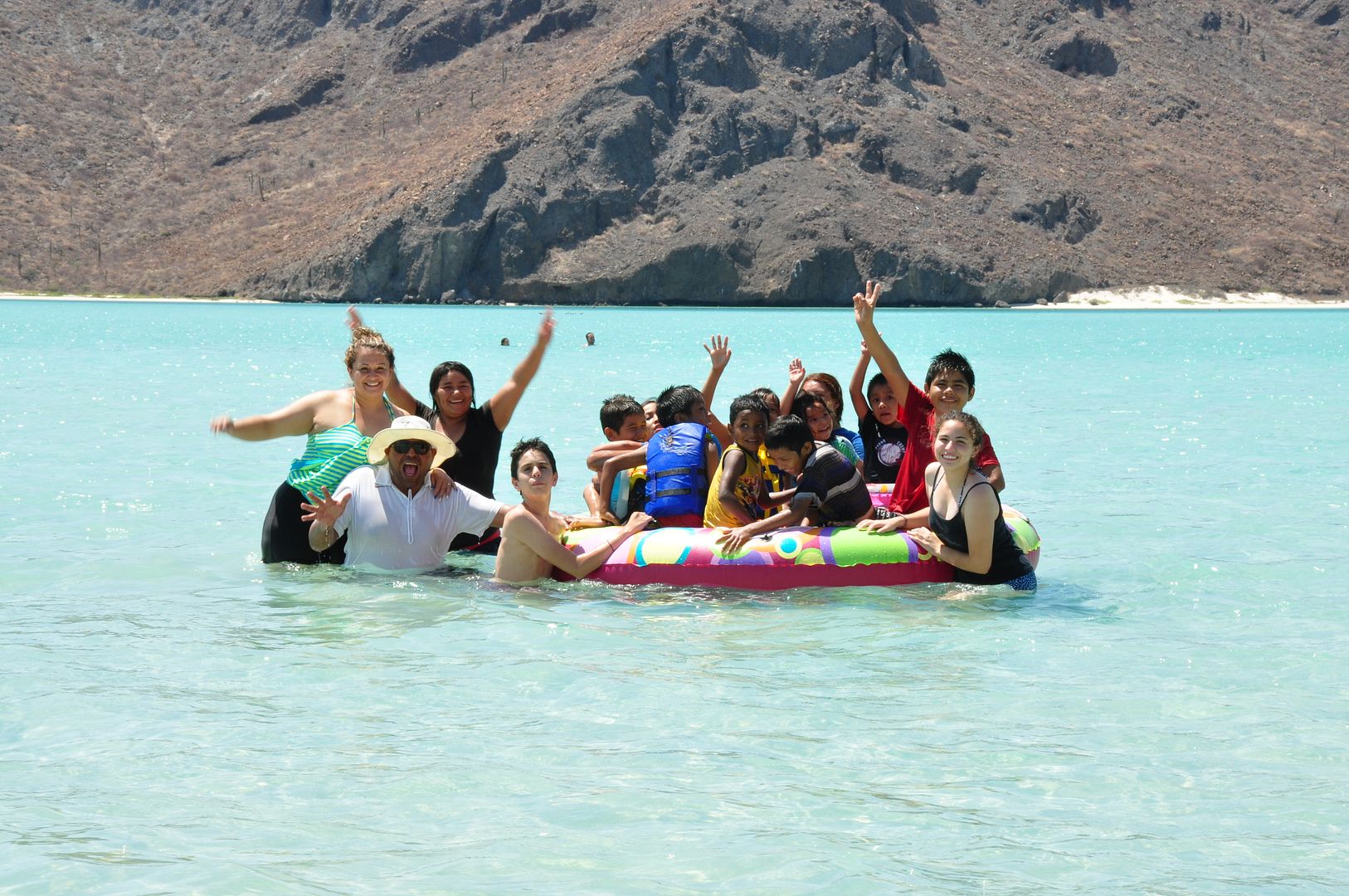 Under the palapa,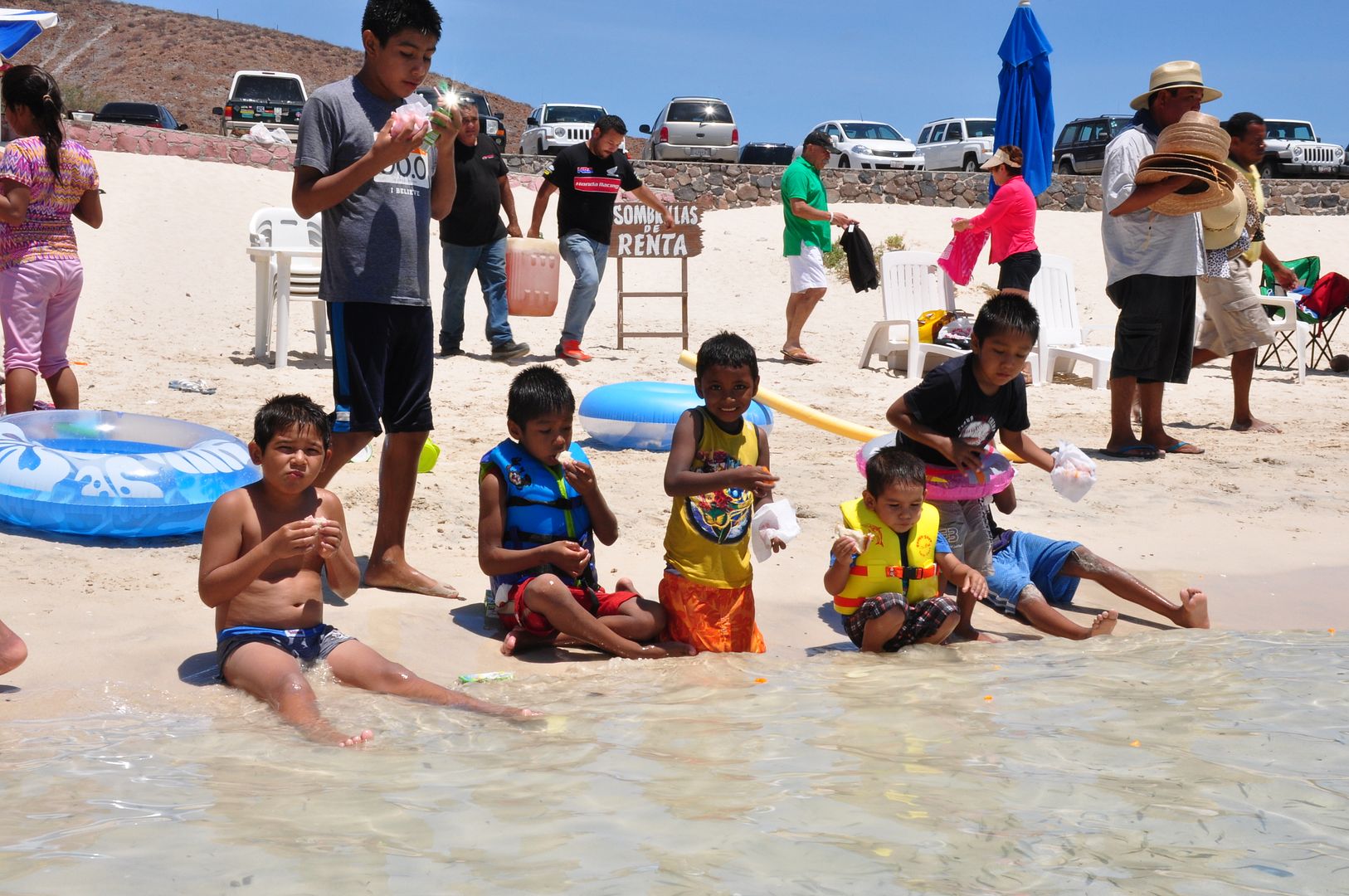 a short shore break for snacks and lunch,


a woman selling hats for shade...
You did see the woman selling hats? right?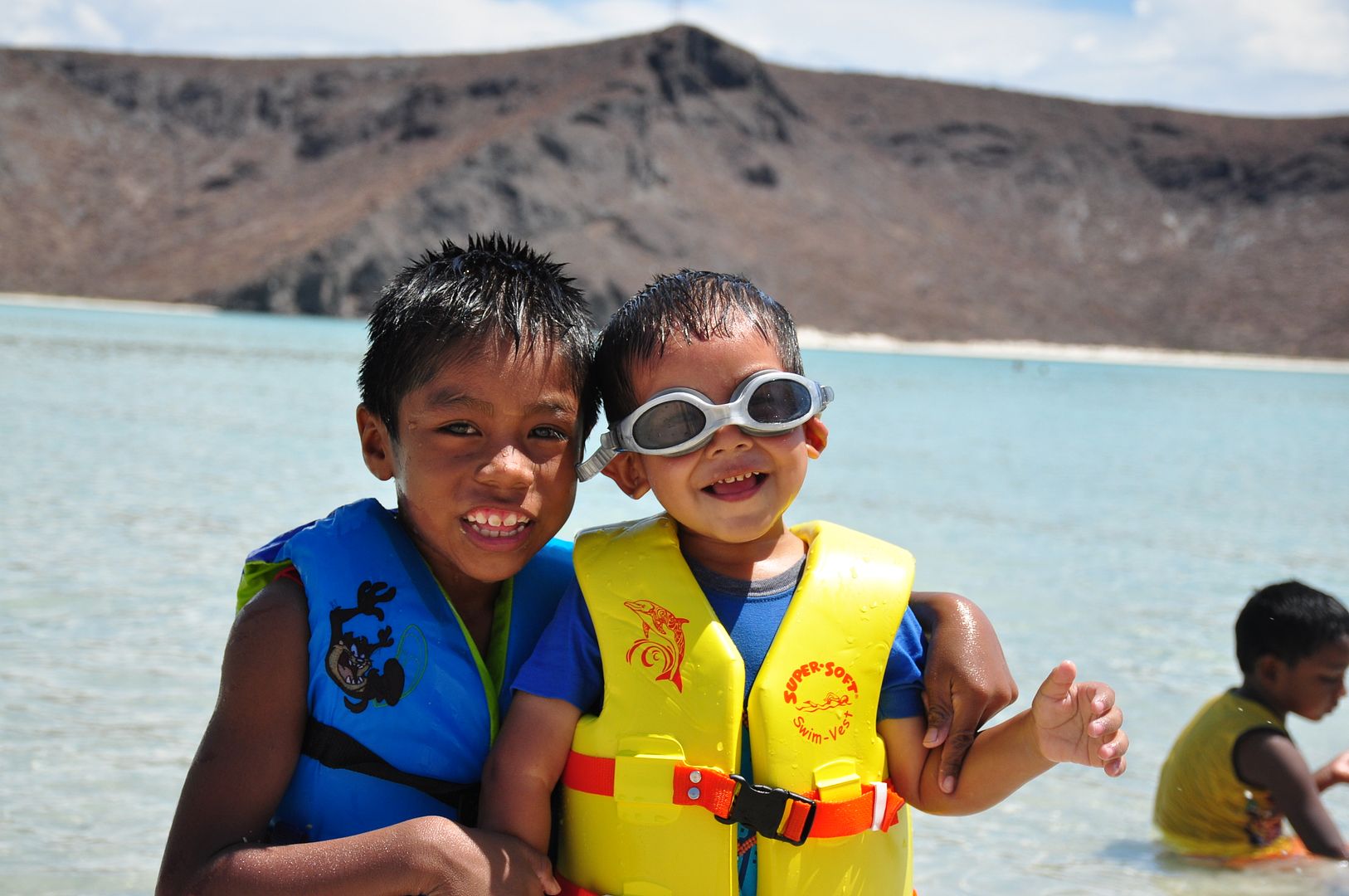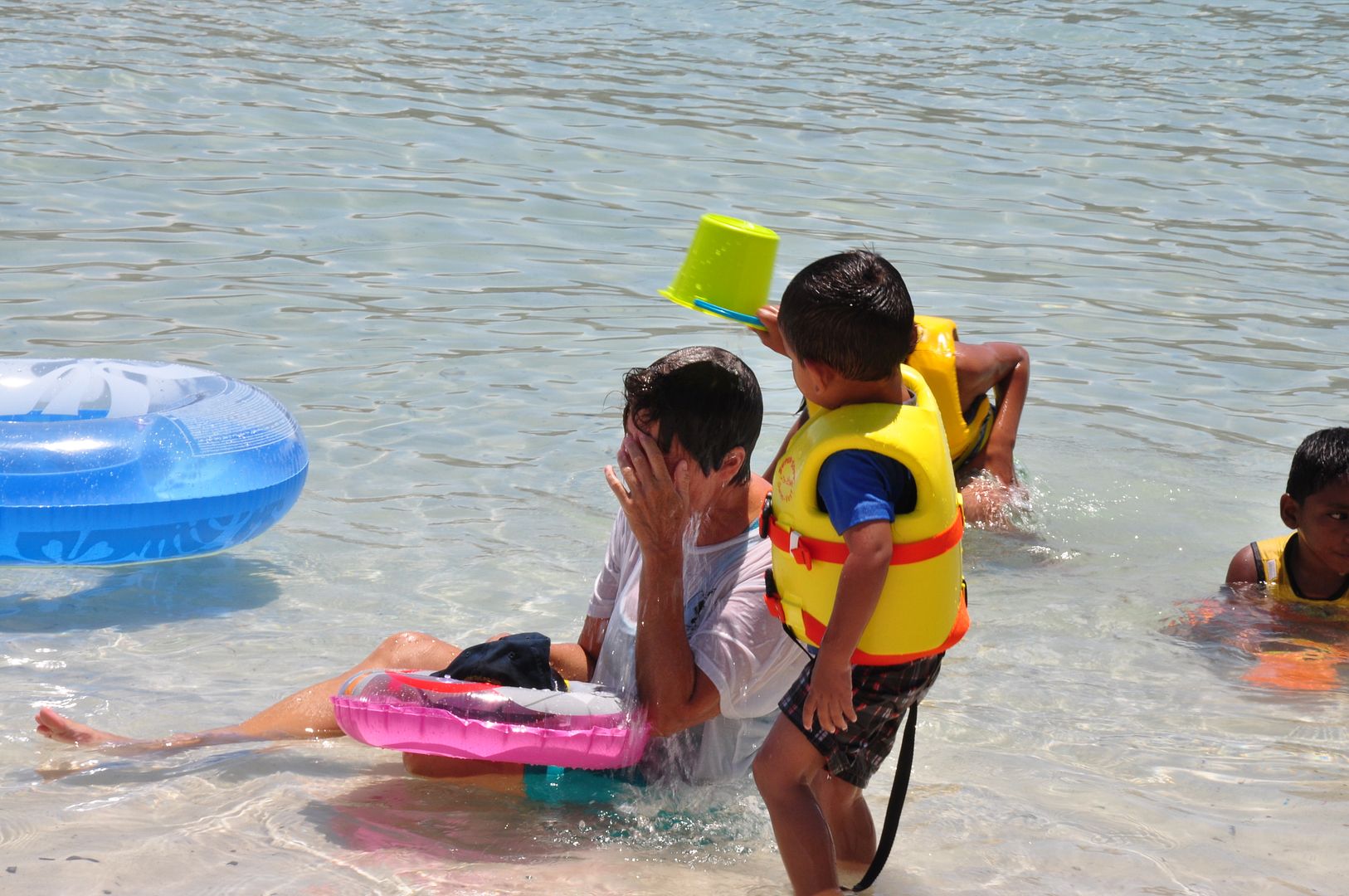 Cricket gets a shampoo by Adolfo,


who promptly gets one from Diego!



Estrella give little brother Josue as squeeze.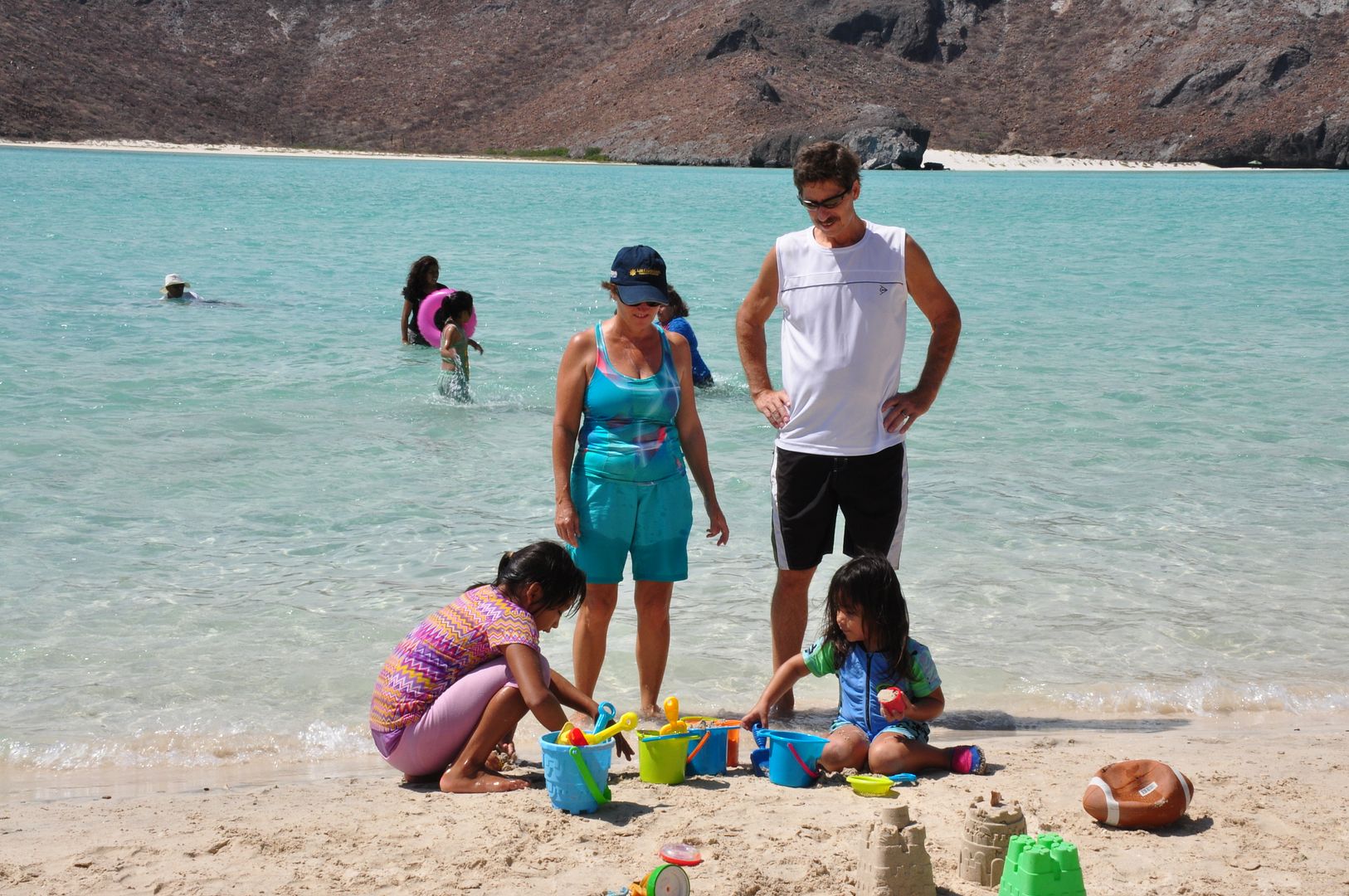 Ron supervises Castle construction!


Esther the little imp!

How we spent our summer
Jeanne
09/17/2015, La Paz
New School, a 1966 57' Constellation Chris Craft is back in the water.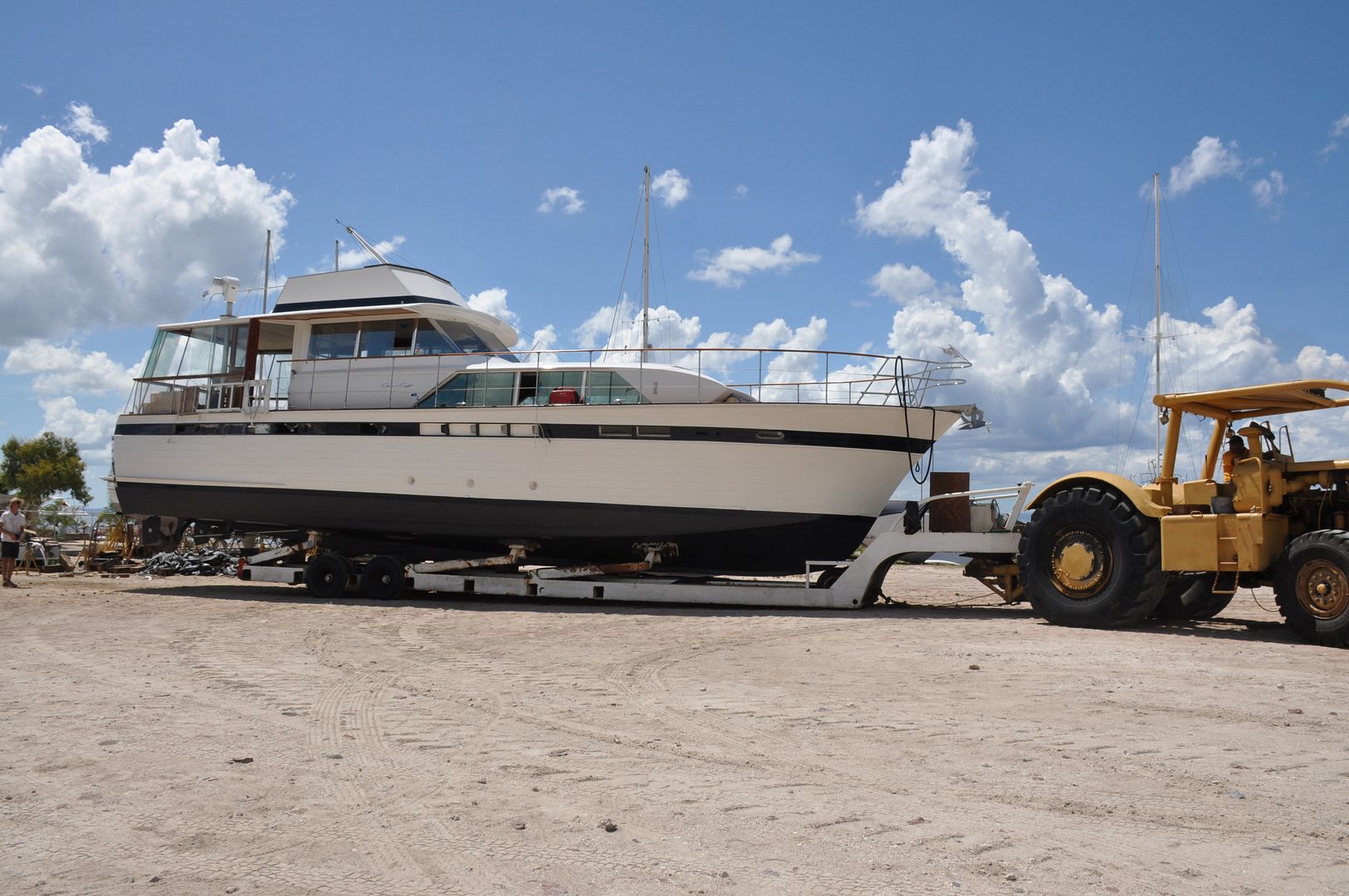 Her owner, Brian, had asked us to oversee the total redo of his boat.
She came out of the water in February for new bottom paint and to check a couple of other things.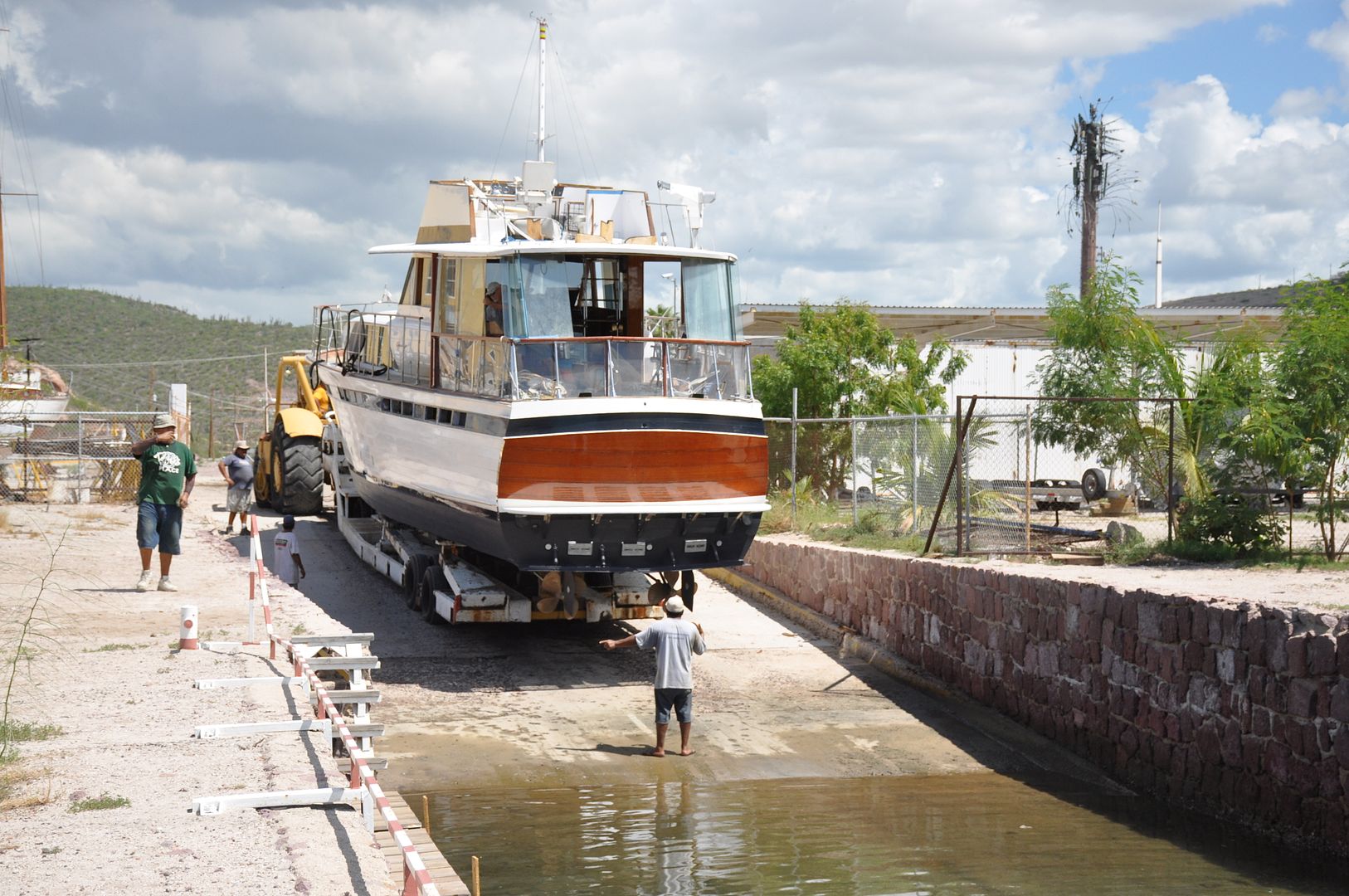 A new plank here, a new one there, some caulking - well, lots of caulking, in fact more than once we'd bought out the entire stock in all of town, some West System filler, a bit of new trim, or bling, and finally down to the bottom paint, and high enough tides during the light of day ..... and she's back in the water.



A bit of drama was short lived as the water ingress slowed and she was moved to her slip.

Once she shakes off the yard grime and gets comfy being back in the water, we'll then start on the interior - the whole interior!