Dreaming big
Jeanne
05/24/2016, La Paz
When SV Eagle became part of the family it was quite an emotional moment for me.
After trucking her up from Portland to Seattle, spending 2+ weeks in the yard - totally unexpected then, and finally getting her in the water was a roller coaster of good an bad and lots of throwing the proverbial bucket of money at her.

On the day she finally went into the water, I just couldn't afford any more time off. My folks were on hand to make sure everything went as planned and met me on the dock after work: one with the boat key in hand, the other with a bottle of champagne!

I vividly remember walking down the dock, turning onto her finger pier, seeing her sitting in the slip and heard in my head " Now what are you going to dream about?" After 30 years of dreaming, that part of my brain wanted another job!

We, Tom and I have been working on the next 'dream'. But with a 328' motor yacht in the bay... one can dream big.
Although with 157,000 gallons of fuel storage, not to mention 21 crew and everything else needed to keep a boat of this size up to snuff.... one must also have big and deep pockets! Oh, yea, be sure to include the helicopter lessons or the pilot who will fly you!


Eagle and Casa Poquita will be just fine thank you... and yes, we do have Grey Poupon on board!

Whiling away the time
Jeanne
05/19/2016, La Paz
On the day I got the helicopter ride, I had several hours of waiting while at the rancho. Of course, the camera was along.....

Here are a few selected favorites.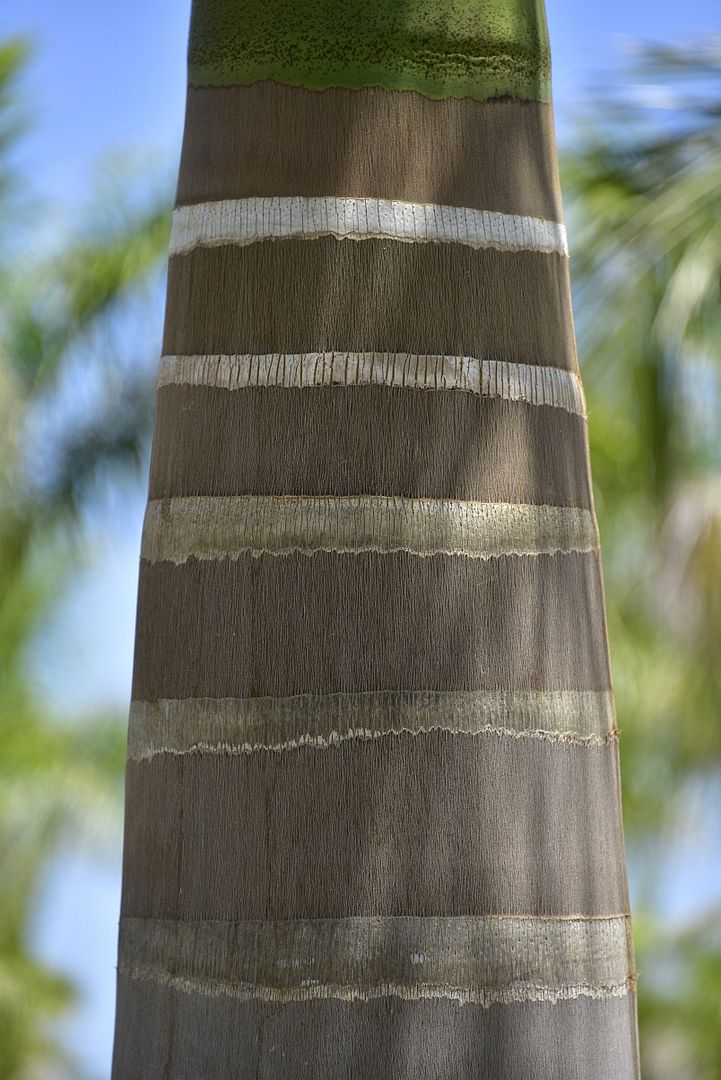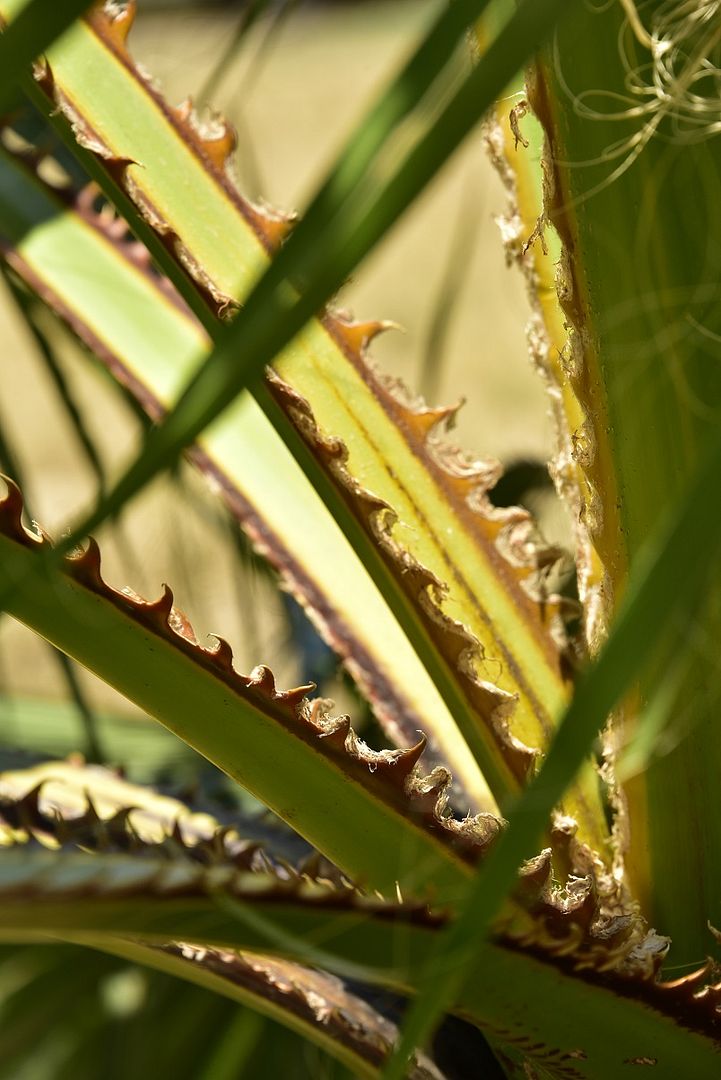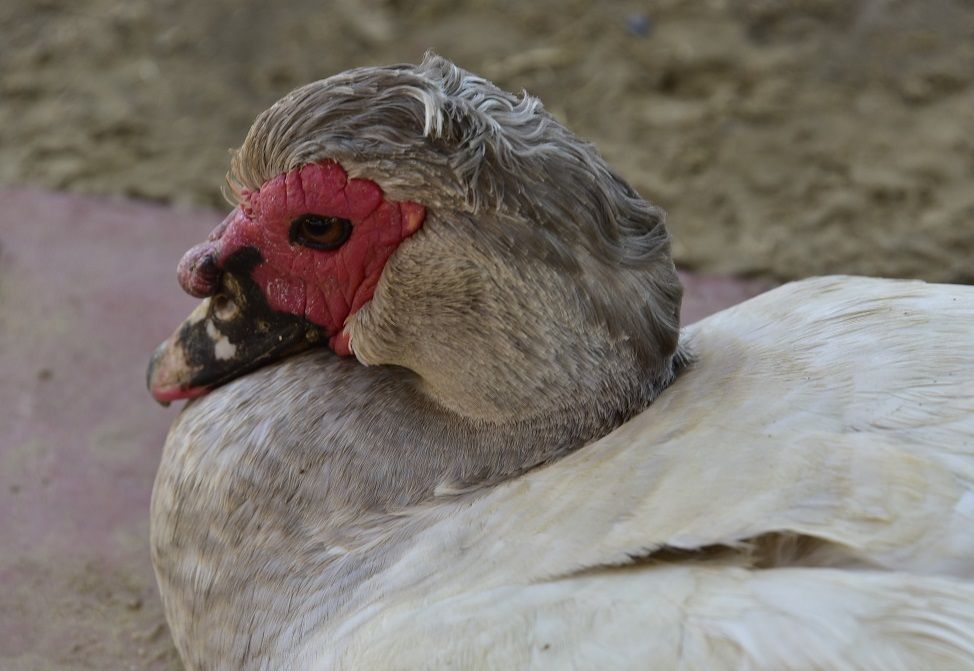 Check out the 'do'!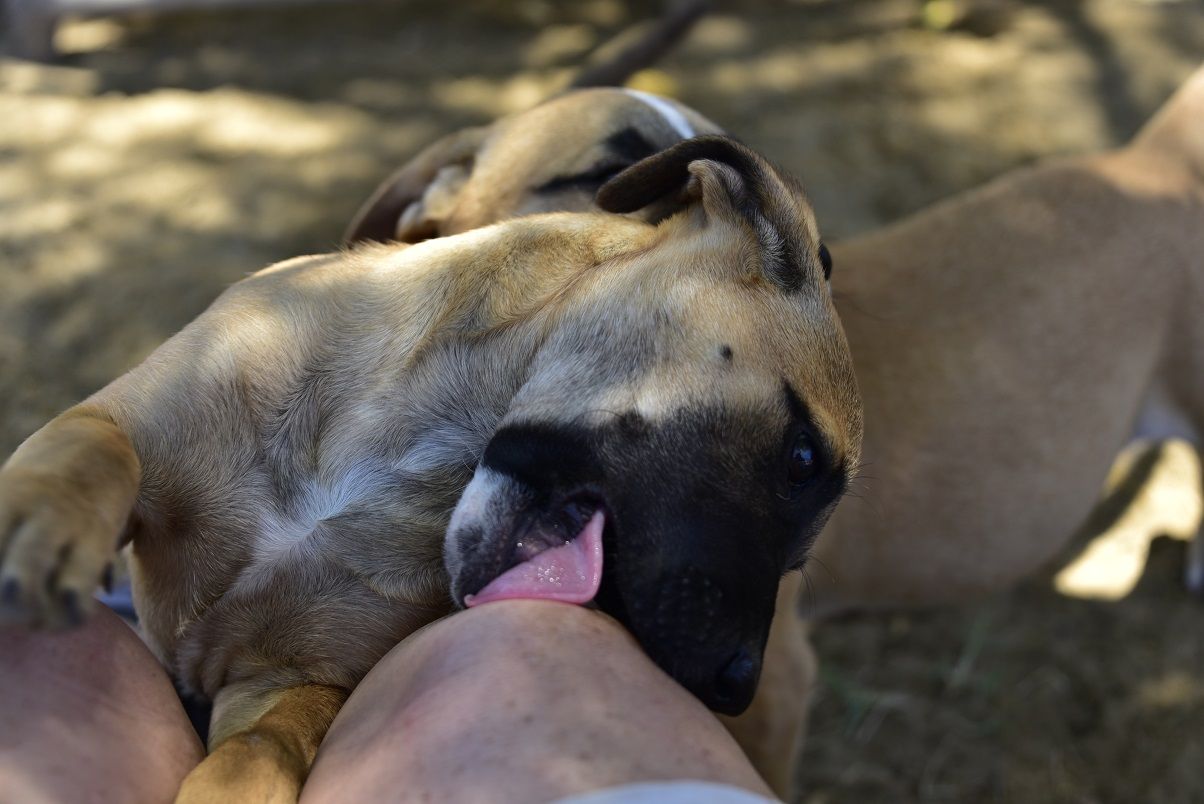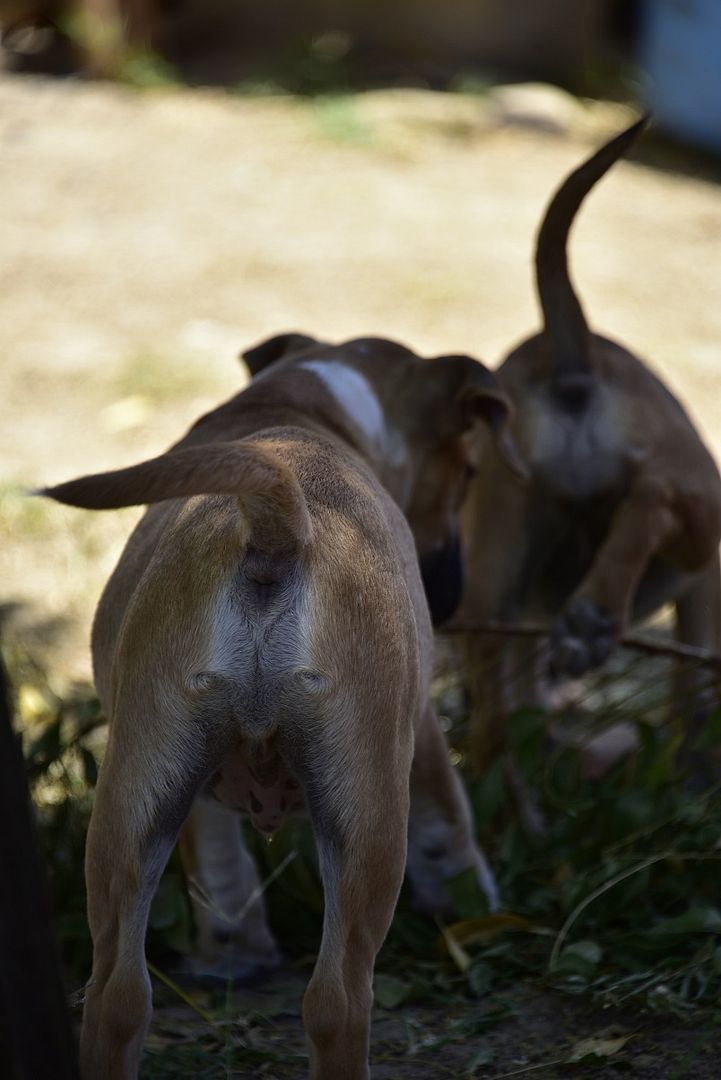 Visitors to La Paz
Jeanne
05/16/2016, La Pause
We recently shared our fair city with Tom's sister Sue and her husband Jeff. They came to visit for a very short 8 days. They had no plans in mind other than to sit by a palm tree and stare at the water. Oh, well, spend some time with us, too!

We did some exploring and some adventuring.



We explored the San Juan De La Costa area. We even found a couple of spots where the 4 wheel drive was needed to get back out.
We found a true box canyon at the end of a road. Jeff and Tom discovered several core sample holes, and had fun dropping rocks into it to hear a splash about 8 seconds after dropping it.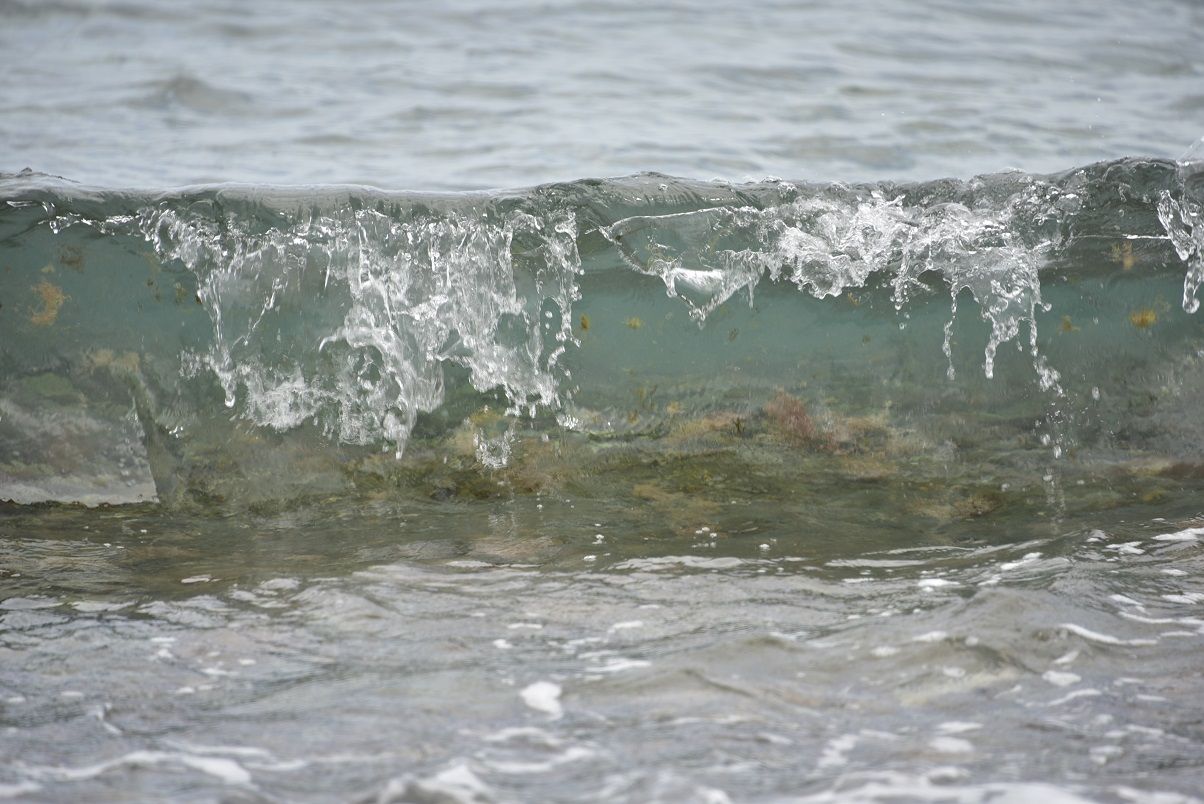 We spent some time at the beach at San Juan de la Costa, Mexia, Balandra and Tecalote.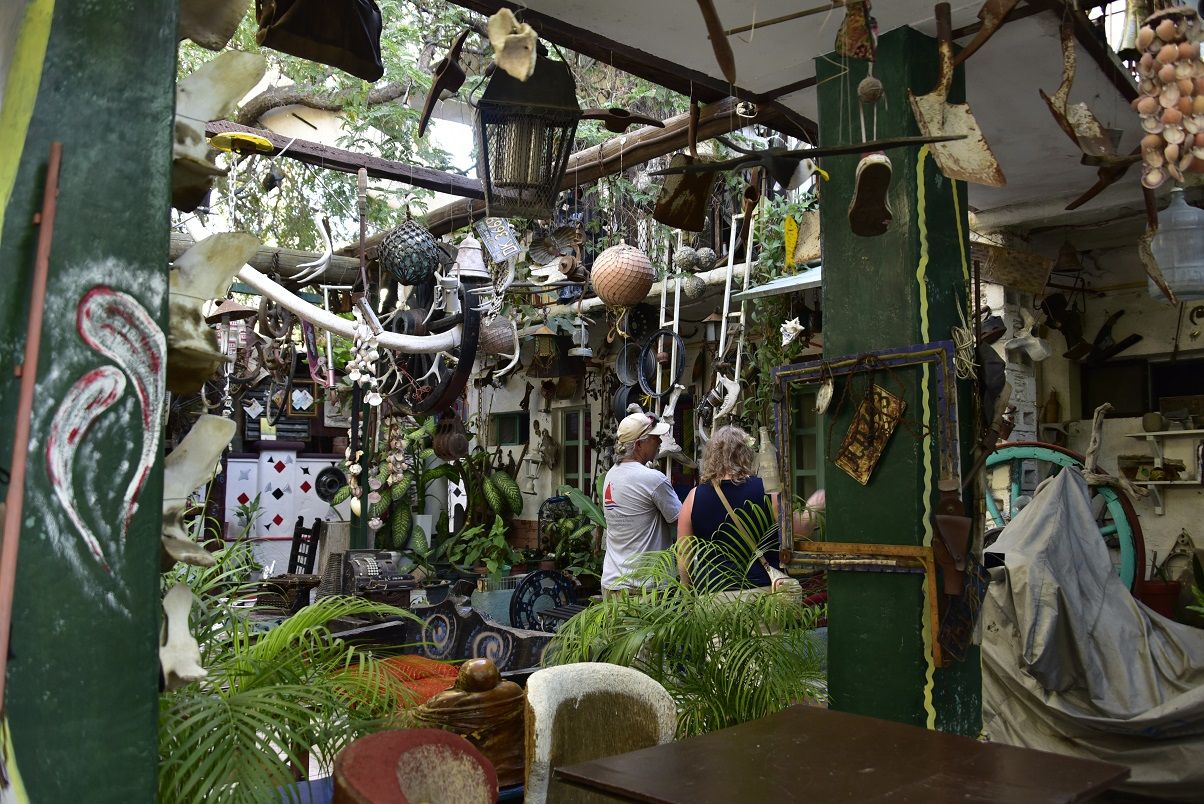 A tourist spot that is SO unusual is the courtyard in the Yneka Hotel.

We toured a few of our favorite restaurants/ taco stands. Ginas was a definate stop.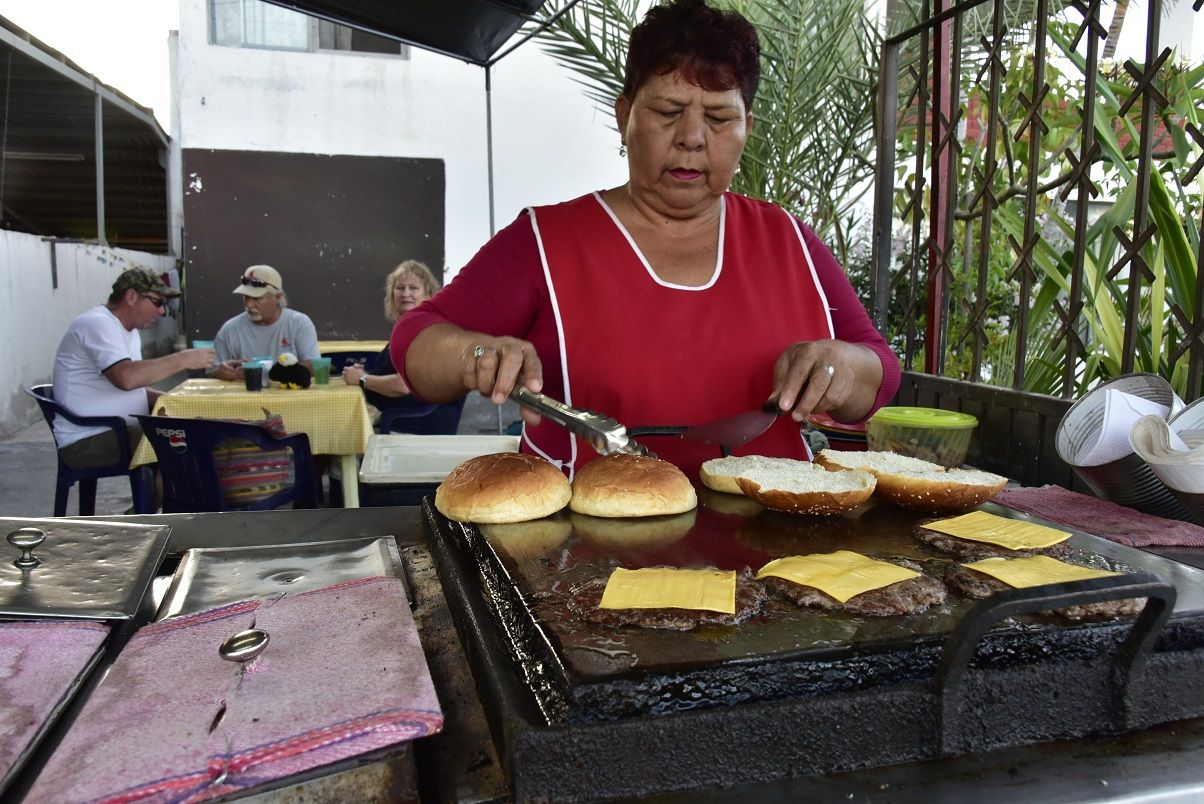 .
She even managed to find a pepper that was too hot for Jeff to eat!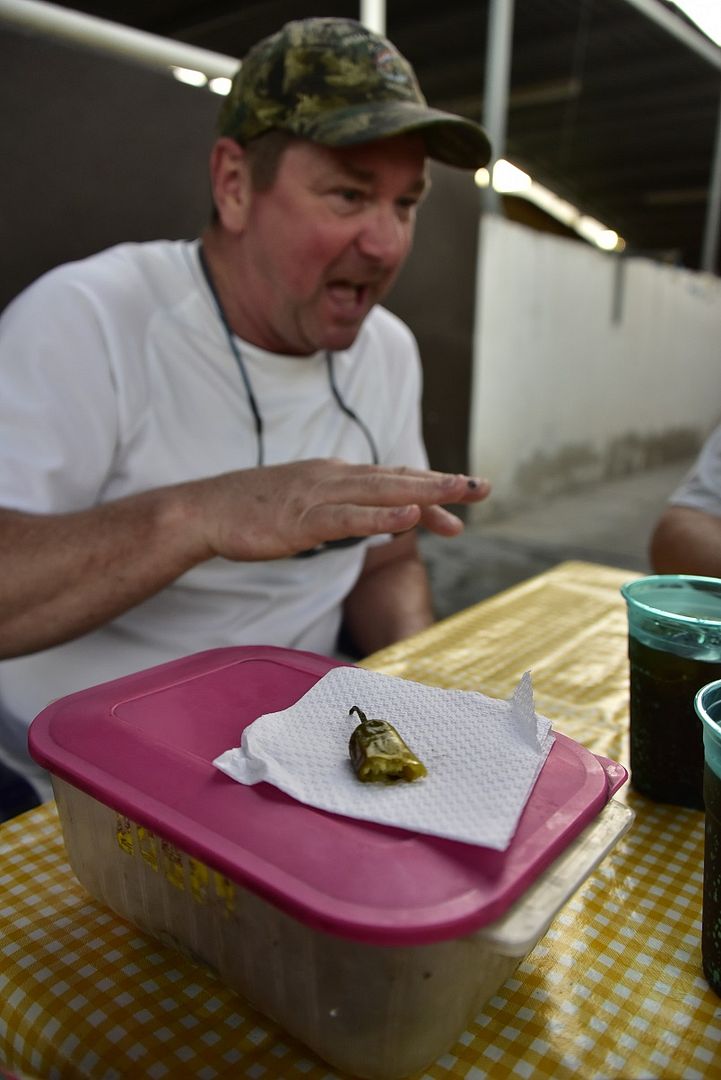 Tailhunters was of course a stop - had to do the photo and "O" thing!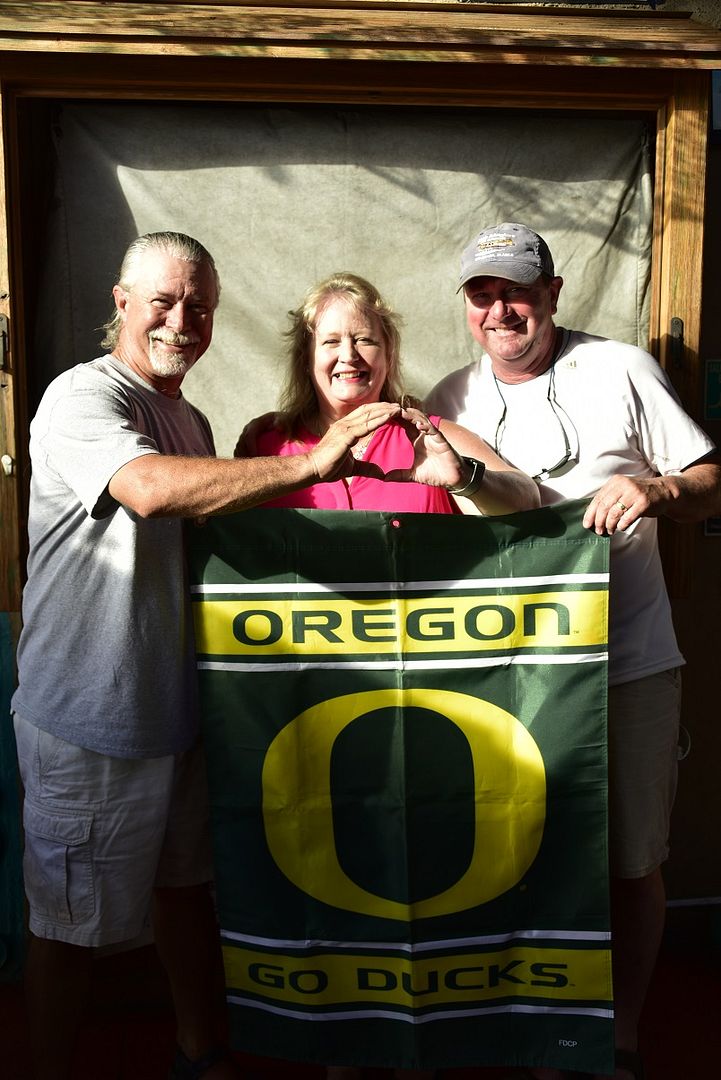 Jeff was ready to grab a pole and pull out one of the large snappers swimming just below our table... note the lack of railings?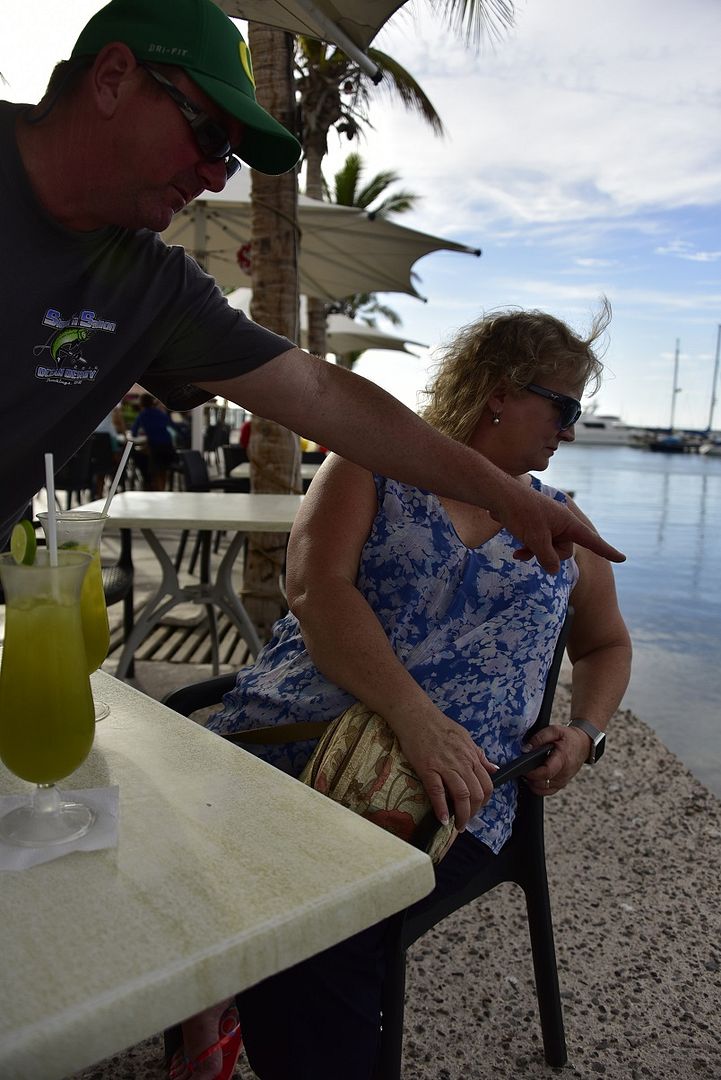 He was also disappointed to learn how quickly the beers can go down!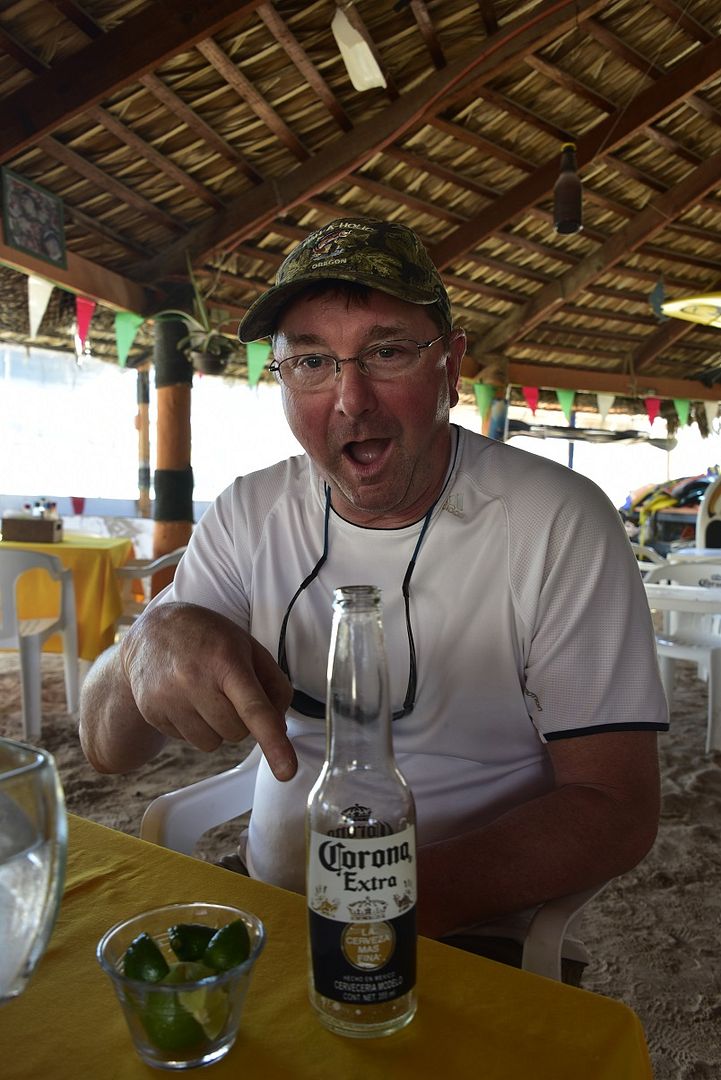 The fresh shrimp and fish tacos at Tesoro Beach are awesome!



We were able to partake of some of the Founders Day celebration. Jeff was a master shopper! It's your color!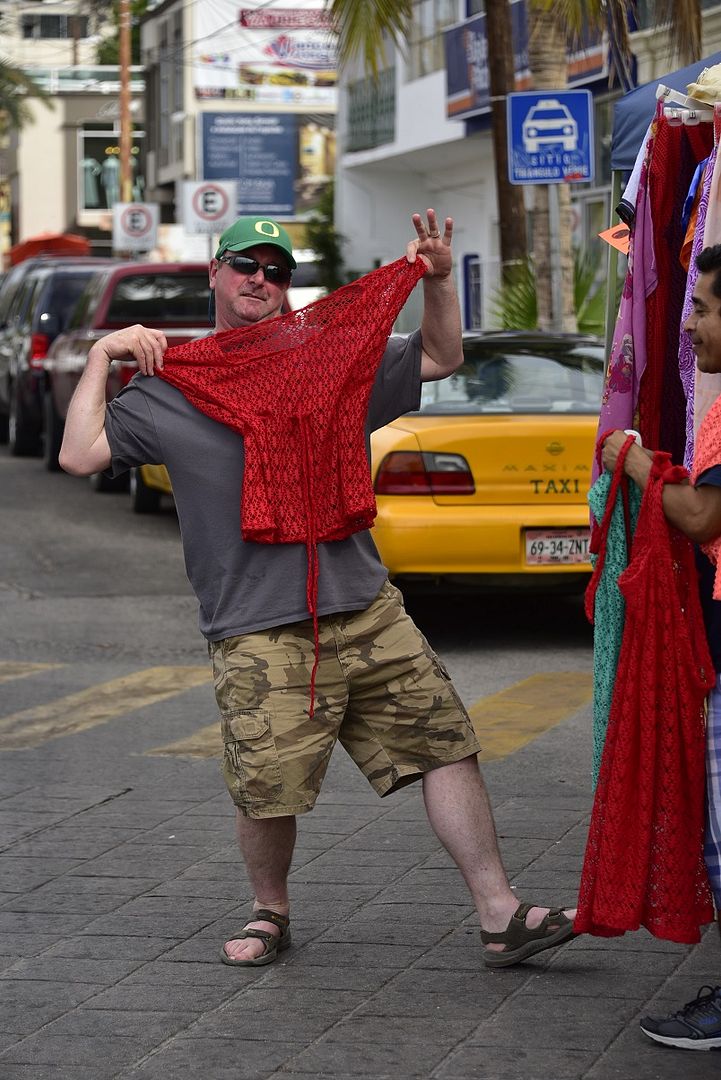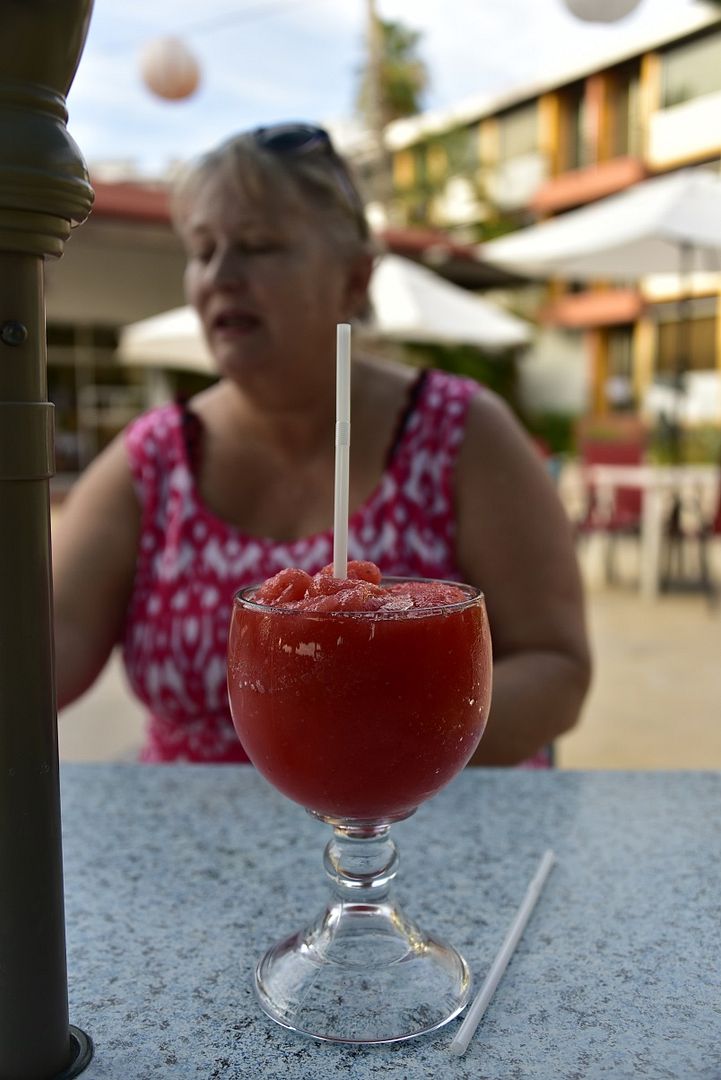 And do these look like feet that are on vacation or what? They made me smile!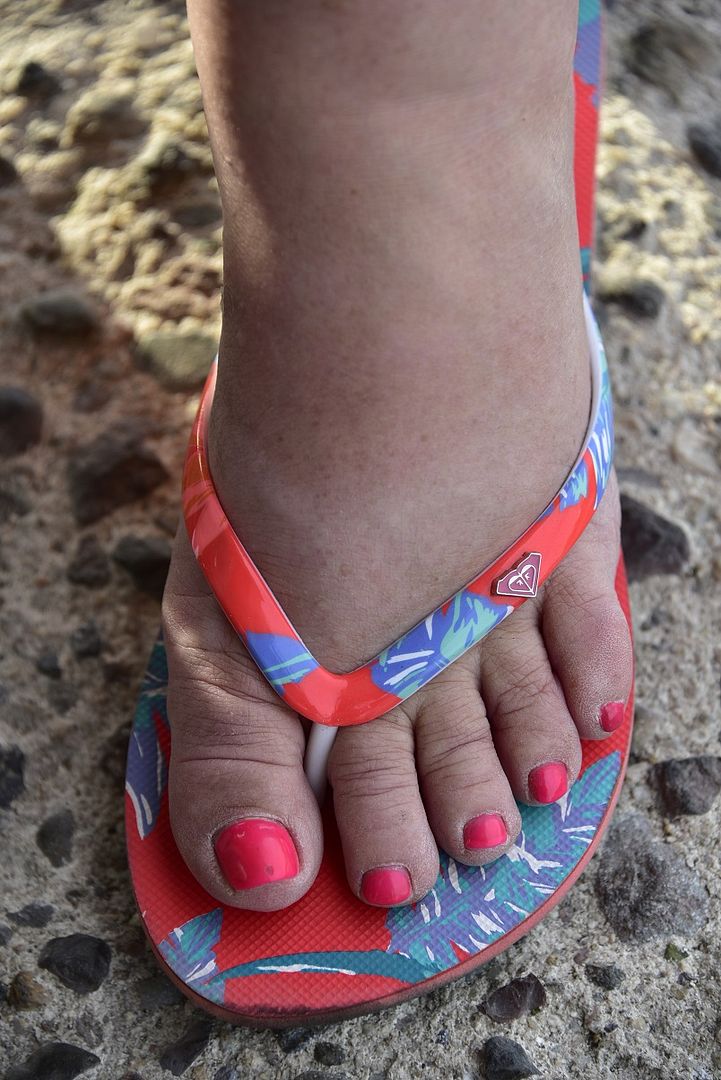 Our last day was a lazy day out at Mexia beach, doing nothing! We swam and sat and walked the beach!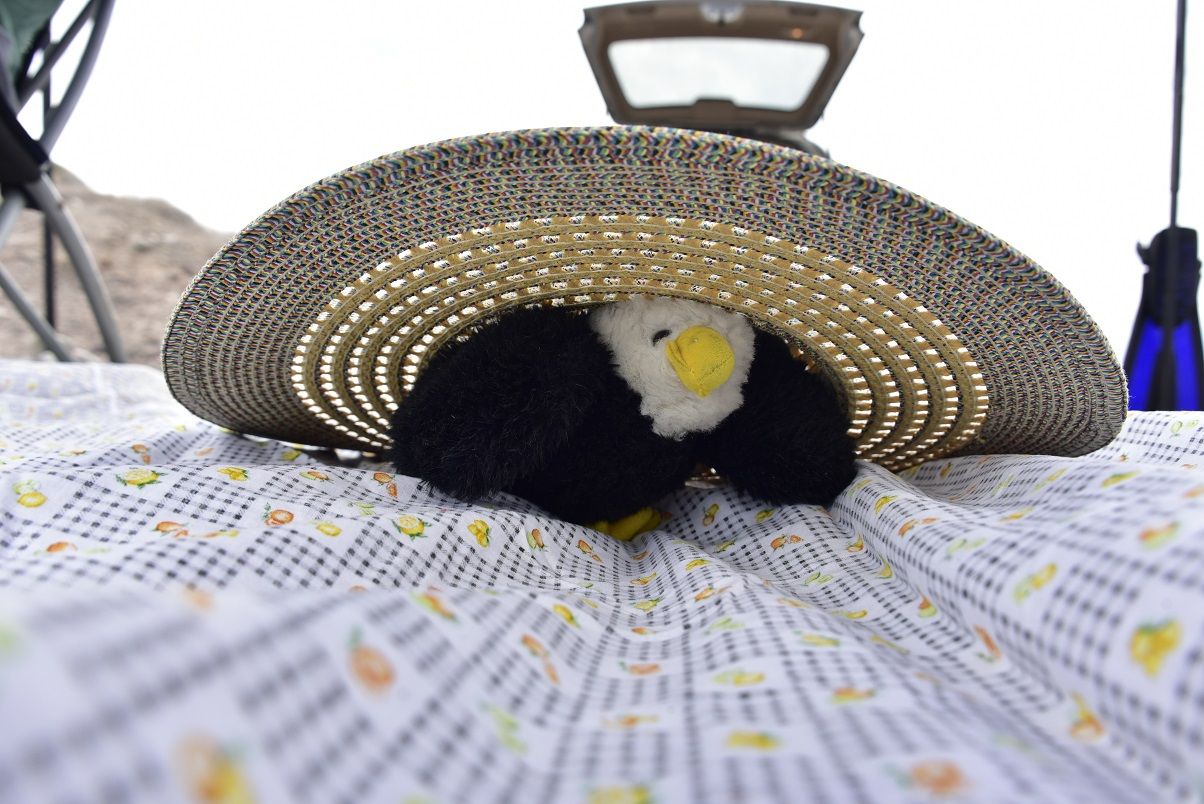 And while we made a good attempt at finding a good 'frou- frou' drink, I can't say that we found the definative one. You'll have to come back so we can continue our search.... and there's more fish to find!

Helicopter ride - Check the bucket list!
Jeanne
05/12/2016, La Paz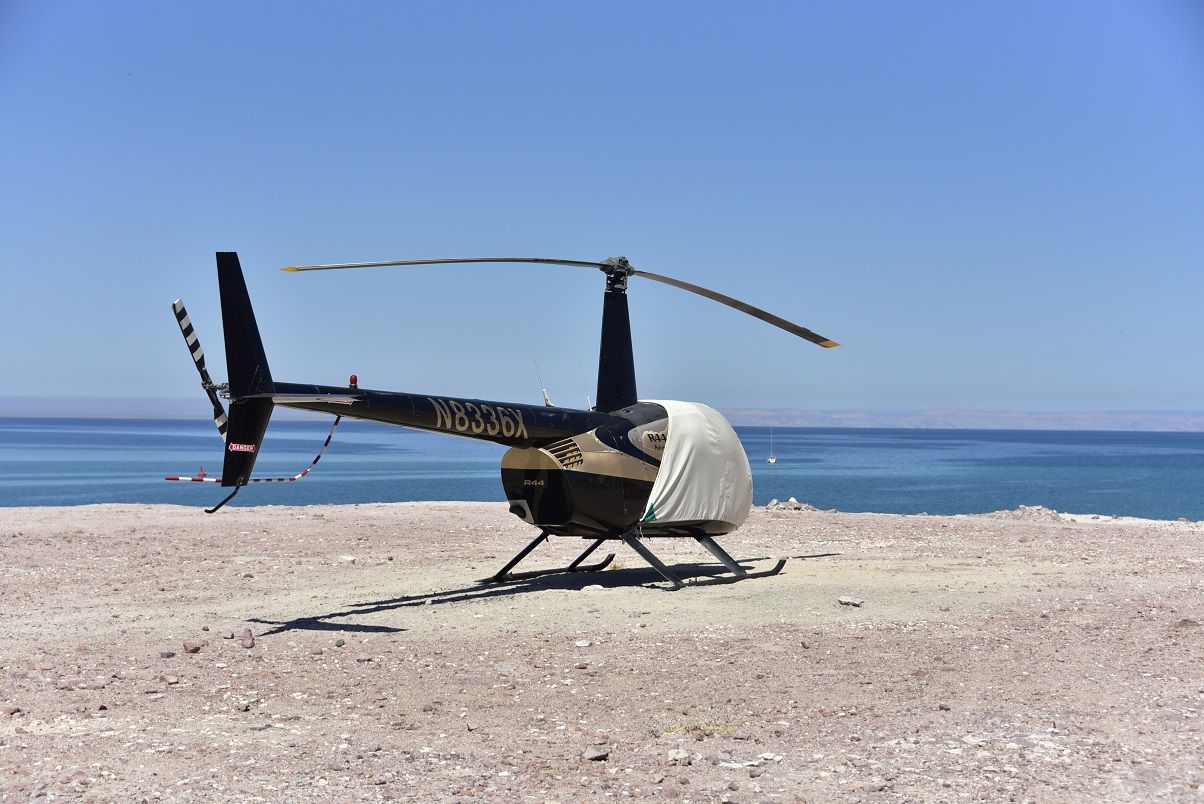 Lefty and I had an unexpected ride on a helicopter - our first. One of our neighbors has a rancho in Los Planes, about a 1 hour drive away. He flies his own plane, or sometimes his helicopter down here. This trip he brought the helicopter. He was going to check on creating a landing strip for his plane at the ranch.


The road to Los Planes is being repaved and is awful right now. He was getting a late start and decided to take the helicopter instead. He asked Tom if he wanted to ride along, but Tom passed the ride to me!
I grabbed the camera and Lefty and away we went. He parks it on a landing near Costa Baja Marina. Unwrap the cover, check the oil, remove my door (!), and warm it up and away we go!



We flew inland over the hills behind La Paz, past the smokestacks on the bypass, and out along the road to La Ventana.



20 minutes later we were circling over his property/ranch and making a soft landing on his 'helipad'!



He took care of some business, then we made the return trip via the coastline.


We flew past La Ventana. All of the kite boarders have all moved north to Hood River. I only saw one, and he was parked in our Christmas camping spot.



We rounded the corner near La Cruces - the Crosses. It's a private beach/resort/enclave with private homes - some of famous people-(note the pool), casitas and a hotel section.



The three crosses stand prominently on the northern hillside. I liked the shadow of the helicopter on the hillside as well!




Continuing up the coast into the late afternoon sun, we passed Playa Mexia and the incredible home located on the point.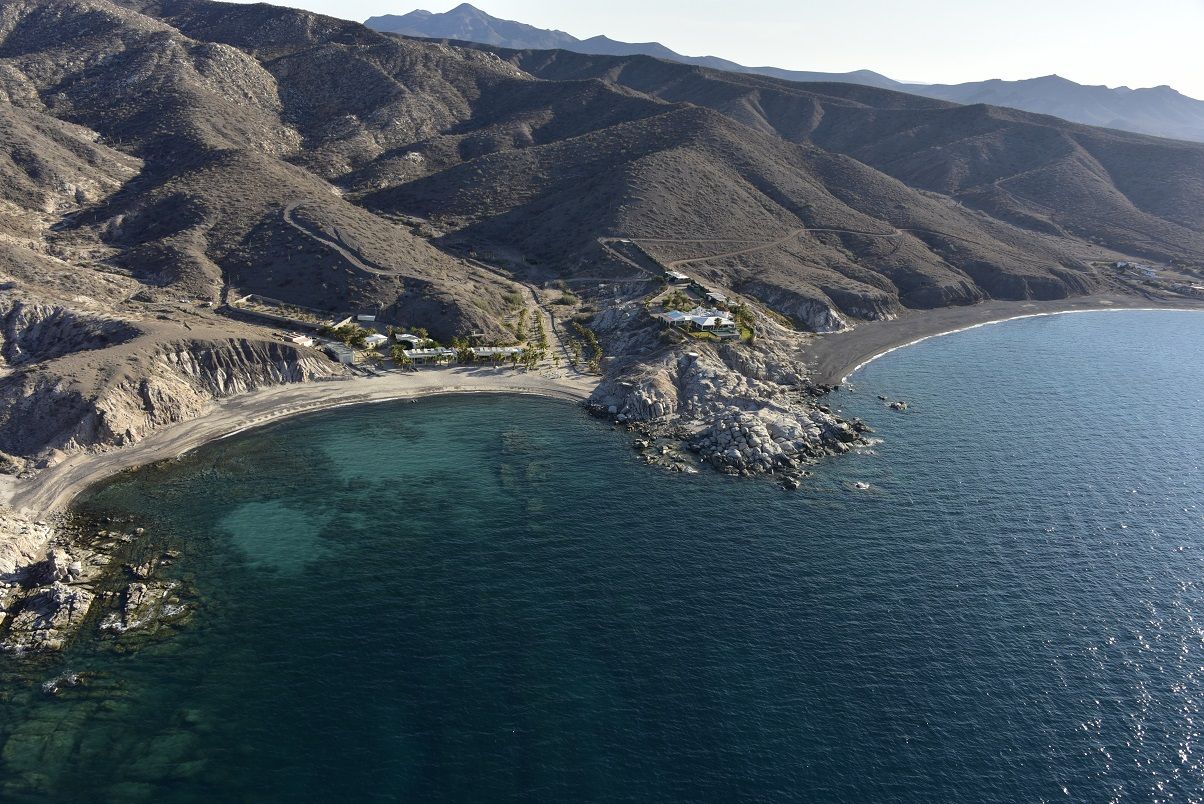 This home belongs to a client and her husband. It's equally spectacular from the ground as well - we've been there and had the opportunity to swim on their beach!


After passing my friends home, we cut inland across the rugged mountains just north of La Paz.



We exited just north of the Pemex plant at Bahia Falsa, getting a good view of the new convention center and the bay.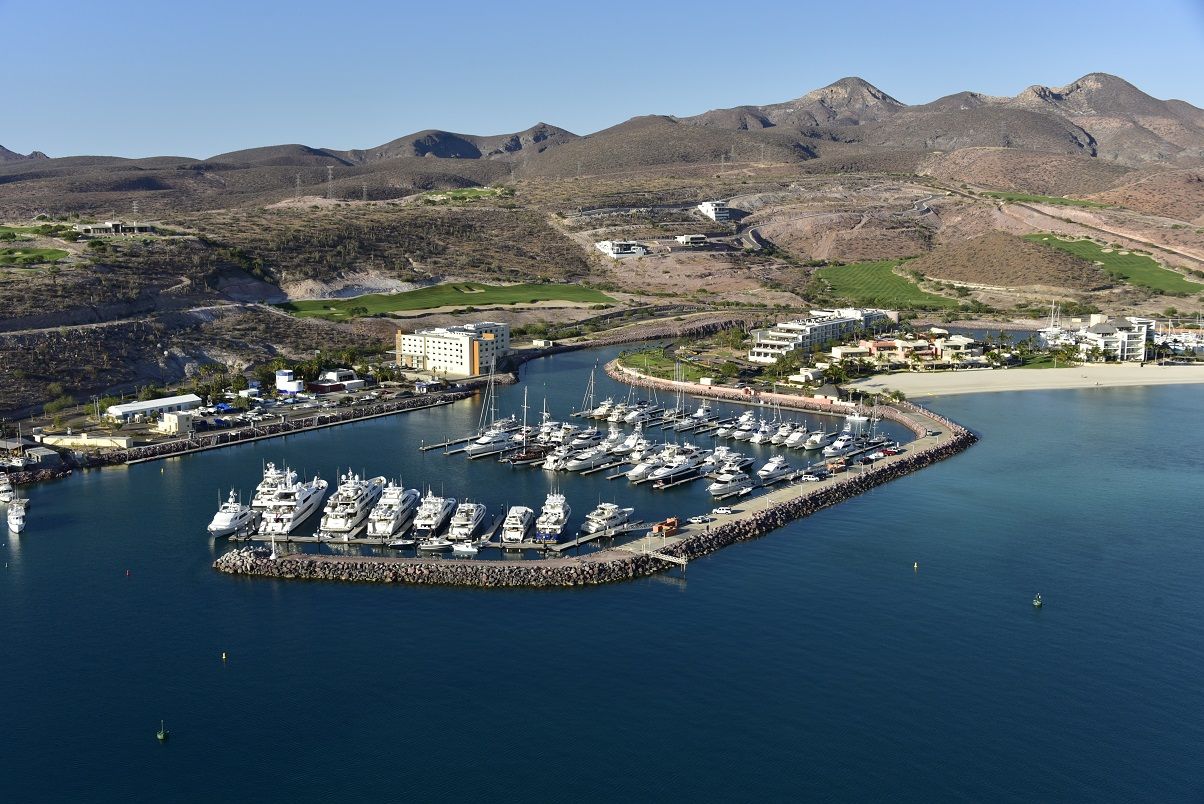 One last look at the city and Costa Baja and back to the landing pad! One more item to check off the bucket list!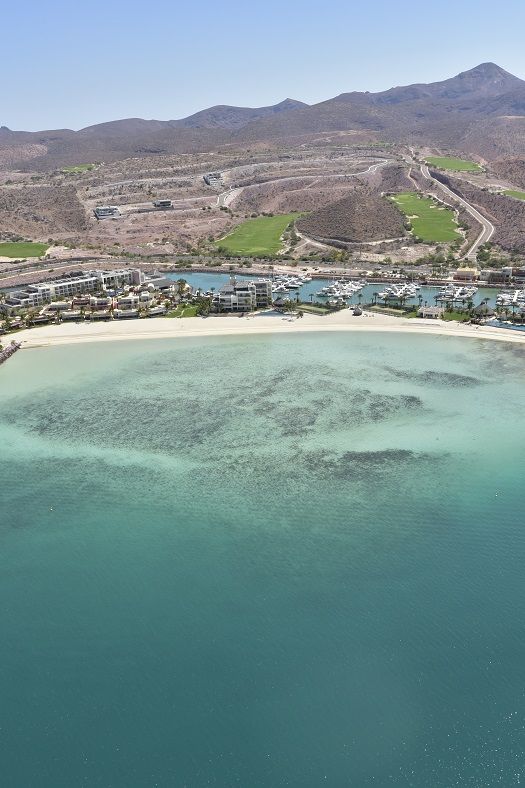 What did I think of my first ride on a helicopter? It was fun and I enjoyed it. I didn't even mind having the door off - I liked that. I found myself thinking about the 'what if's' as we were flying over land: the fact that there is no 'glide' time like on a fixed wing aircraft; heart attacks; hard landings. All of those things made me just a bit uneasy. I didn't notice those same feelings as we were flying over the water. Once we got back over land, on the return, it was there, but not as much. So, if given the opportunity to fly in a helicopter again, would I? Yes, especially for a chance to see things from the air, and take photos! The only thing I didn't get was a pic of me in it... but Lefty will vouch for me!


A John Update 2.3 years later
Jeanne
05/06/2016, Somewhere in the Caribbean via La Paz
As many of you know, our friend John, was involved in a dinghy/outboard accident that resulted in the loss of his left leg below the knee. That was in February 2014.

The photo shows John,now, 5/5 2016. The title of his email to me was "Happy", and that he is!

This photo shows him his uniform on board the Royal Caribbean Ship, the "Allure of the Sea" as the Compliance Officer. He's just completed his first successful year in this new position. He's liking the job, although like any, it has it's good and bad points. But, check out the 3 bars on his epaulets! The job seems tailor made for John and his qualifications.

In his opinion one of the best parts of the job has been his meeting up with Linda, the woman in the photo with him! She's a sommelier onboard the ship, and was off for a vacation day - hence the casual clothes.
She'll be joining him on his next visit to La Paz early this summer.
We can't wait to meet her and give her a big La Pause hug!
What a wonderful ending to a tragic story... don't you just love happy endings?


Family time
Jeanne
05/03/2016, La Pause
Tom's sister Sue and her husband Jeff are in town for a week of vacation, and relaxation. I'm not sure how relaxed they feel yet! We picked them up in Los Cabo's Saturday afternoon and drove back up the twisty, windy way through Los Barrilles and El Triunfo. We figured we'd stop at the El Triunfo Café and Bakery only to find them closed on Saturday afternoon! So, on into town.
Sunday saw us packing a cooler and heading to San Juan de La Costa for a tour of our favorite camping/exploring spots.
Yesterday we worked for a couple of hours then headed to the beach for fish and shrimp tacos and beach tour.
The tide was very low during our stop at Balandra. I'm pretty sure we could have walked all the way across! 85 degree water in the shallows - gotta love that..... more to follow!