A couple of weeks ago Tom and I made a short trip to Guadalajara. We flew over on Friday afternoon, had a meeting that night, and one the next morning. We then had free time until our flight at noon on Sunday.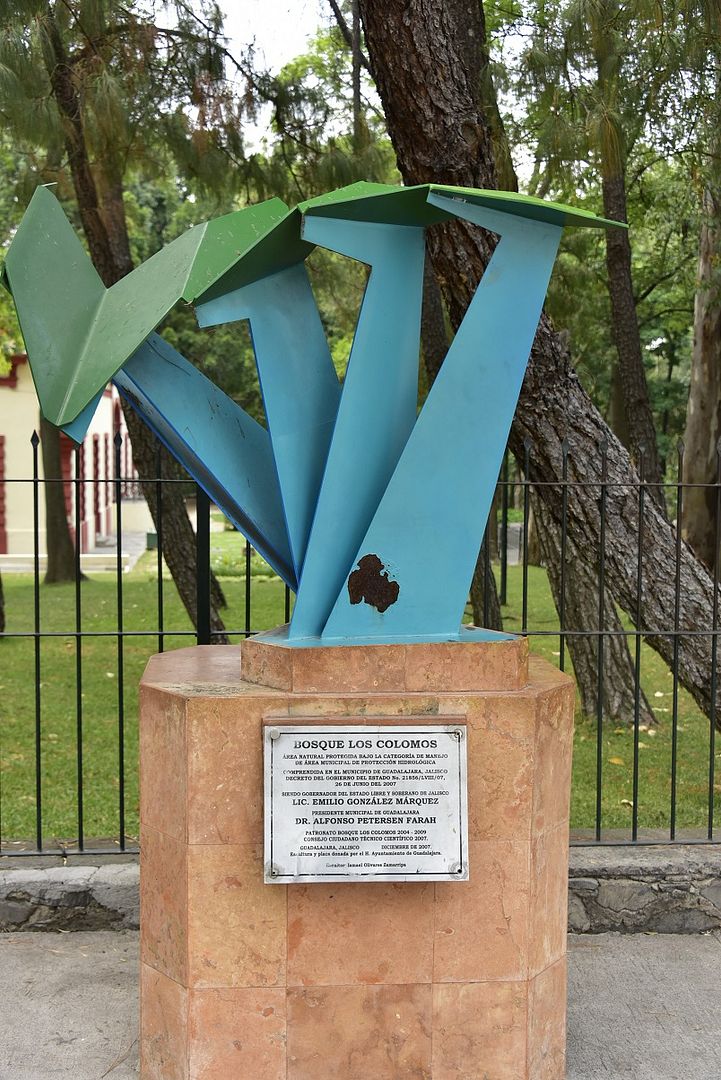 We had researched what to do in the area that we were at, Zapopan, and decided to stay local to our hotel. It's the 2nd biggest city to Mexico City, and the town or area of Zapopan is the 7th largest in Mexico. In other words BIG!
Our trip from the airport seemed to take us on a rather humdrum route. We saw an occasional building of interest, but nothing that really made us take note. In Mexico city, we were both pointing out the windows and gawking! Perhaps, we just were not on the 'antiquities' scenic highway.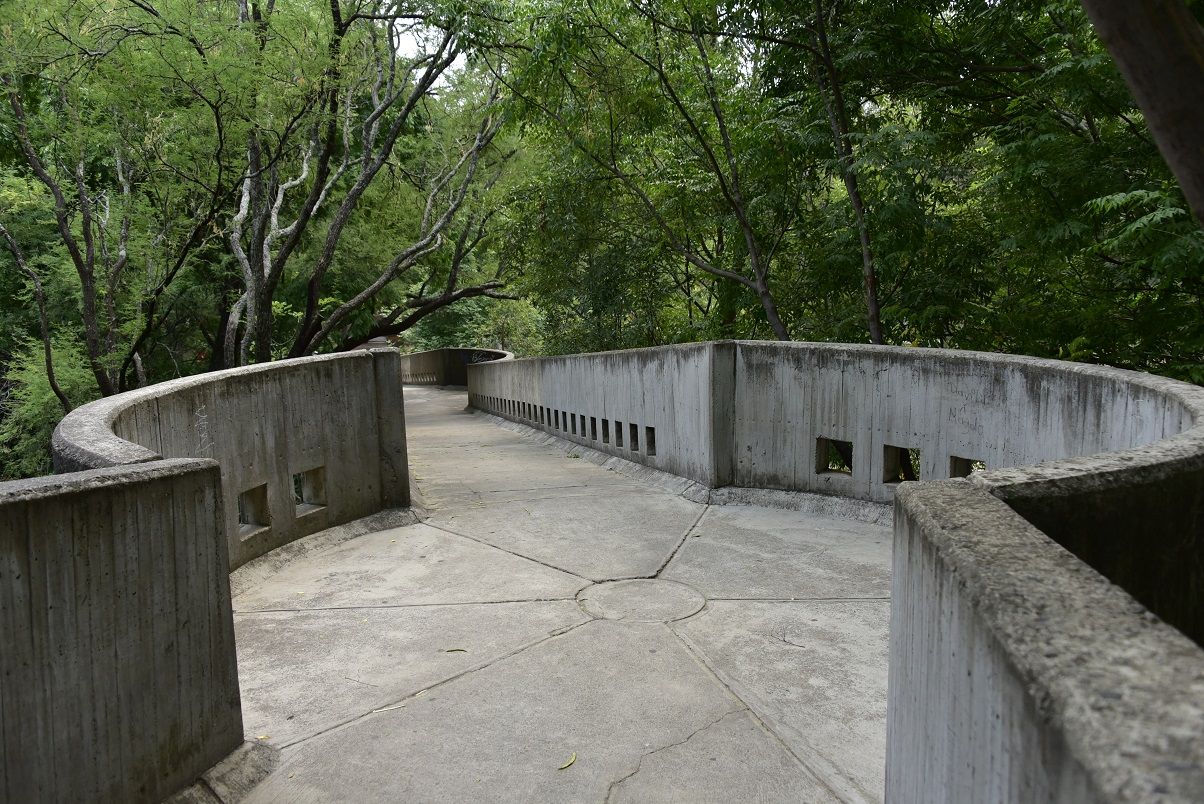 What to do with a day to play? Why go to an inner city park of course! A short ride from our hotel is a lovely 461 hectares park, about 250 acres. No bikes, no pets, no skates, only people powered people permitted.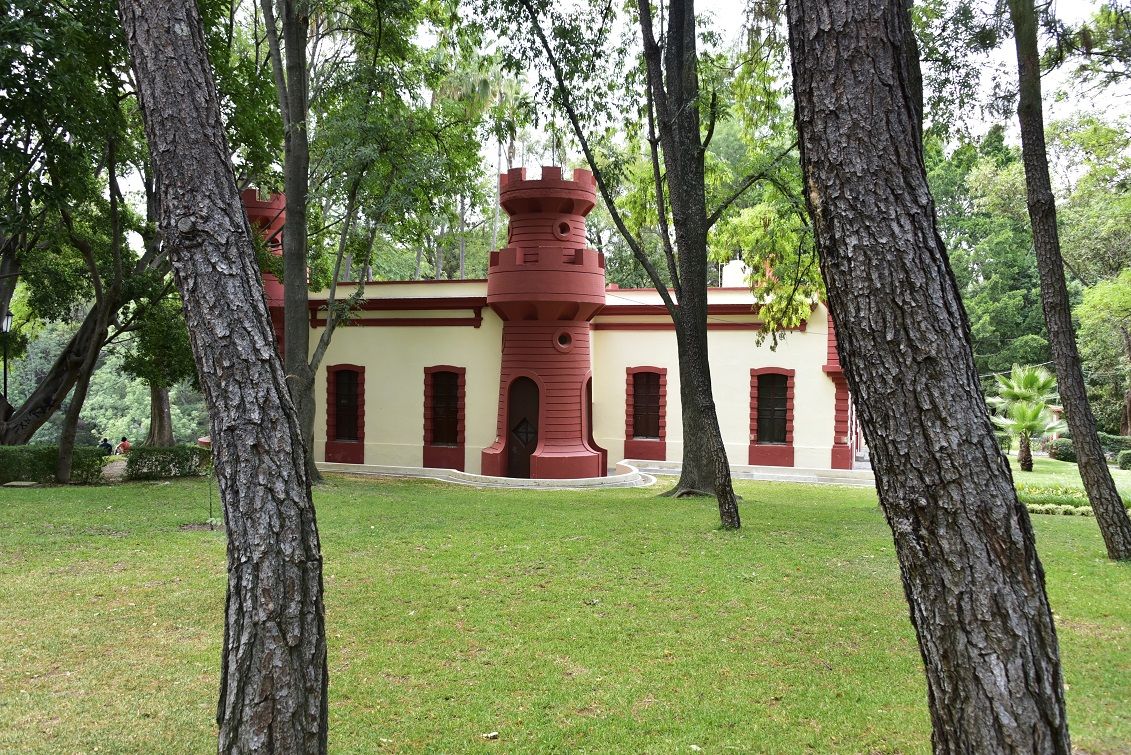 Bosco Colomos, I believe is some sort of a water reservoir/pump house for some of the area water. A couple of the buildings reminded me of the Corps of Engineers buildings at the Ballard Locks. One area, at the bottom of a deep ravine, had several buildings with large pools, pumps and water works. All around the grounds is a 5k nicely paved walking/running trail. Several spots for sitting, picnicking and lounging were all around the park.
Some local artists have decorated a retaining wall near the walking path.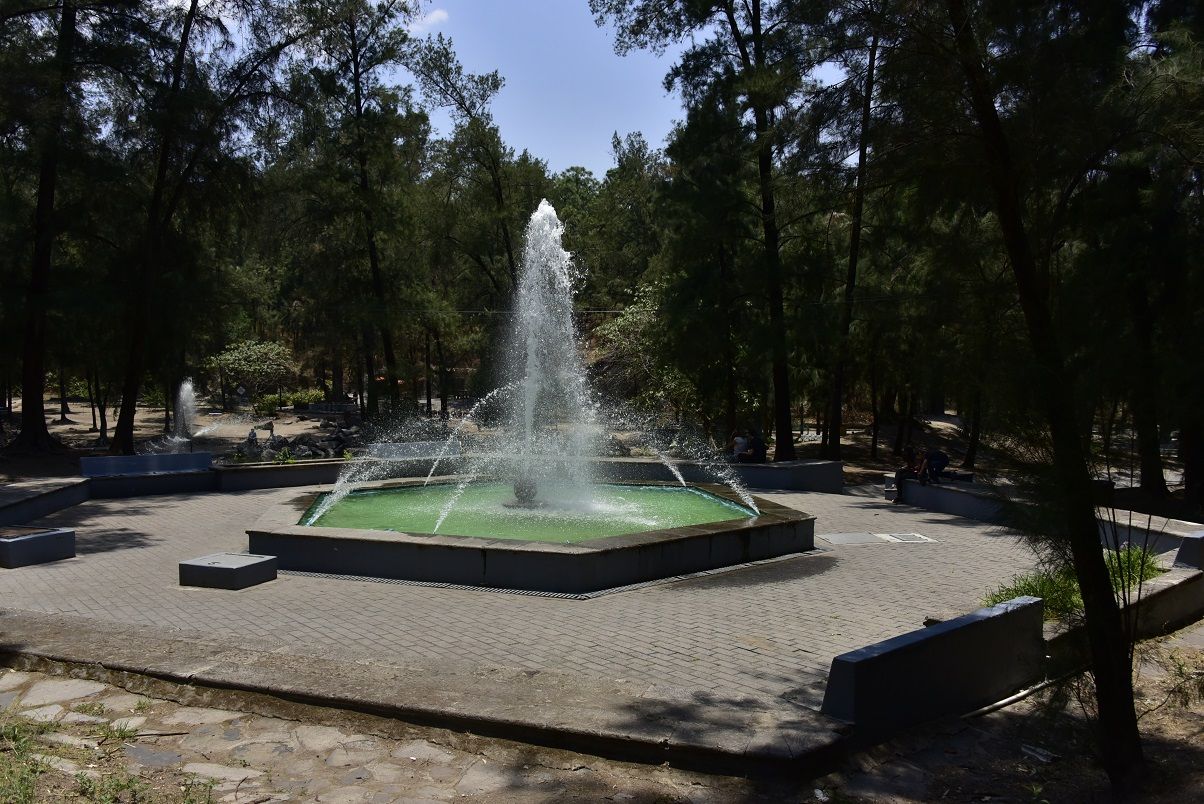 Tom, of course, was all about the birds. New state, new location meant potential new birds for his life list of birds. And he was successful in adding to it. While I like the birds, about as far as I get is 'hey, there's a blue bird', or there's a 'hummer at 3 o'clock to your head'! I enjoy watching them, but don't even begin to have the knowledge that Tom does. Occasionally, if he's not with me, and I see a 'new to me' bird, I'll grab an identifying shot.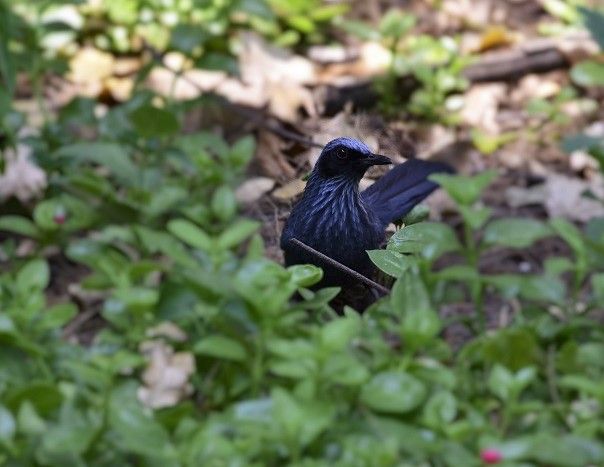 Like this Blue Mockingbird rousting out a meal under the fallen leaves.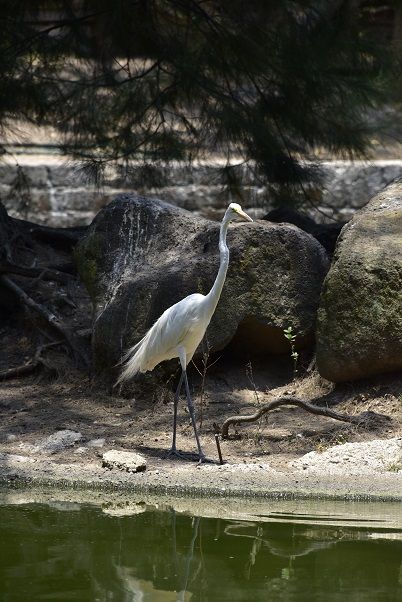 Sometimes, if the bird cooperates, I might even get an artsy shot off. ( Or you just sit and wait and it stretches it's wings!)
He went wandering and I choose to sit and people/critter watch by a water feature.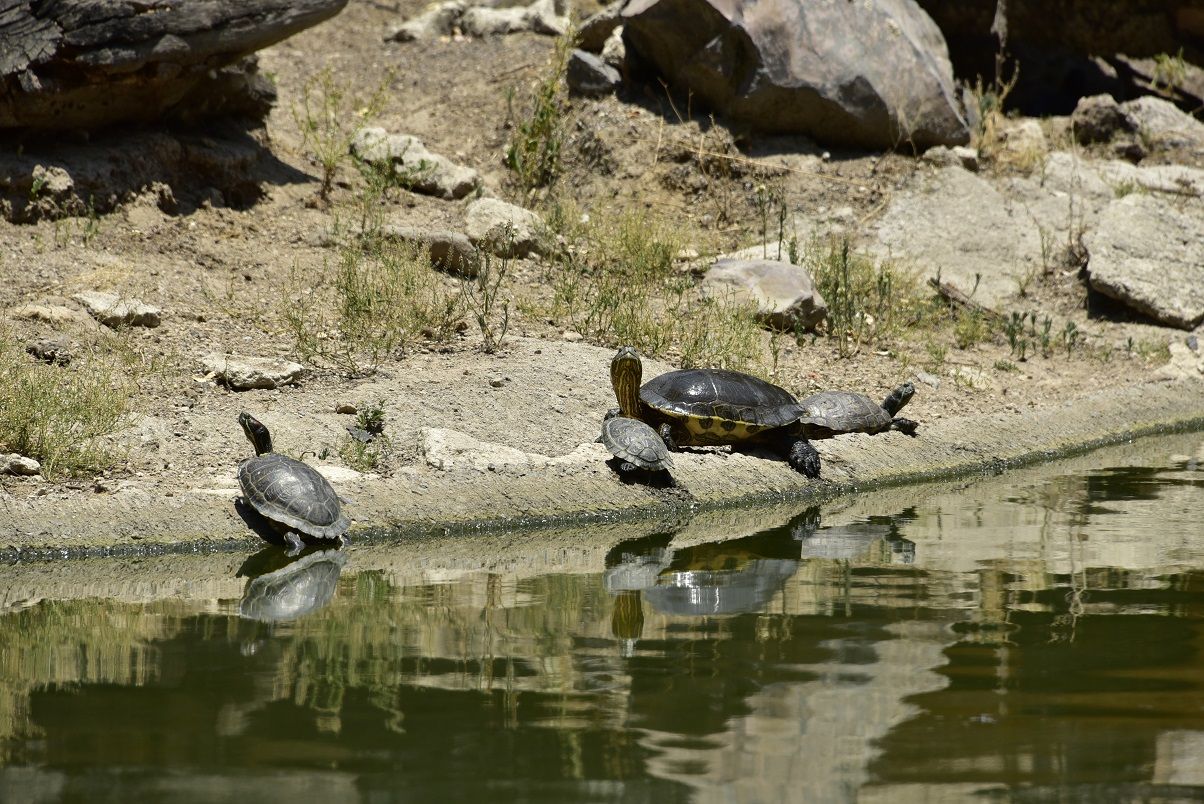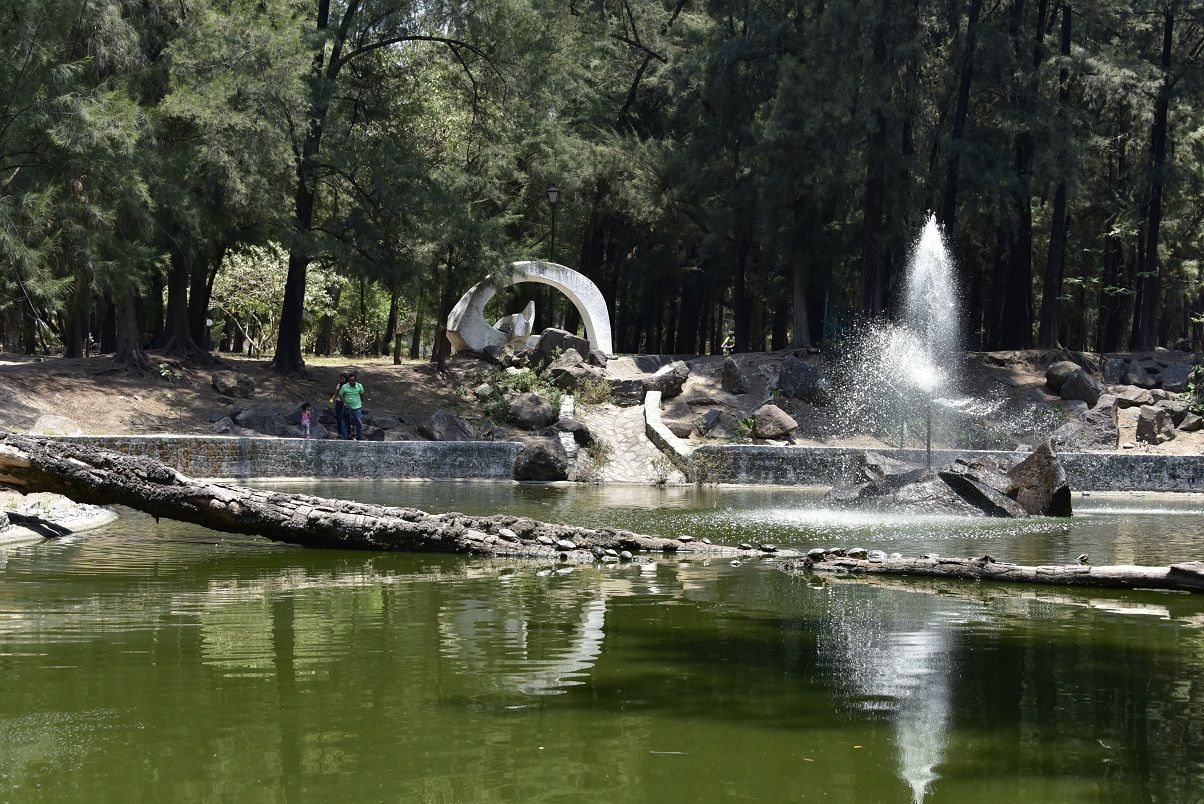 Lots of turtles, and dragonfly's.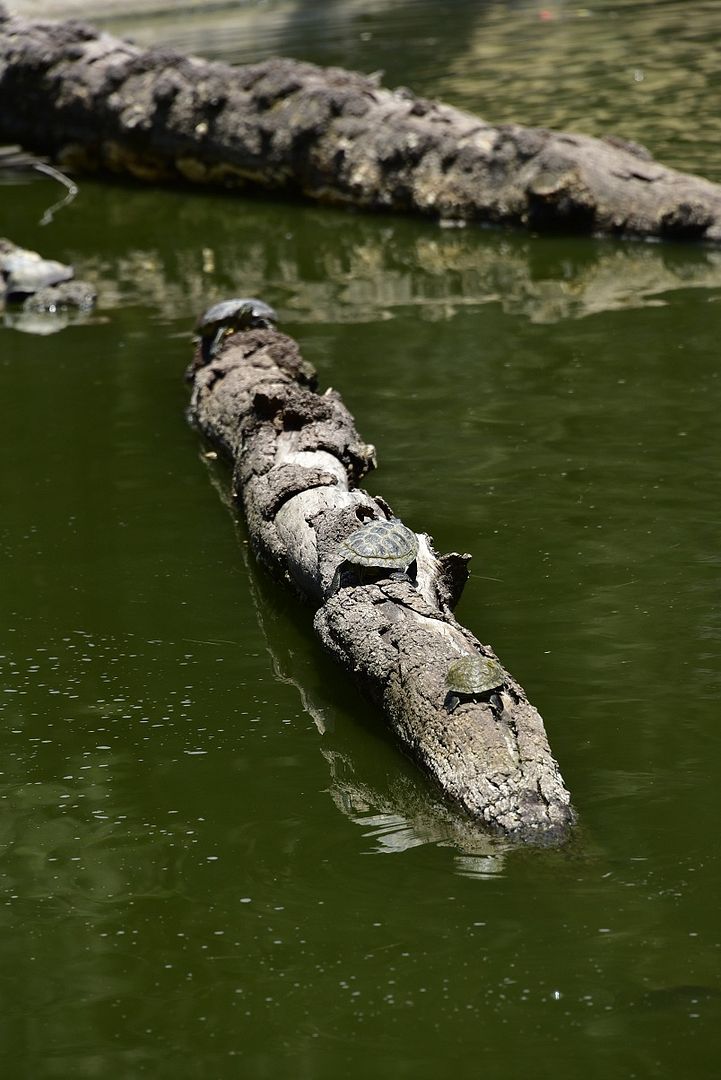 An occassional piece of art was presented. I really like this one.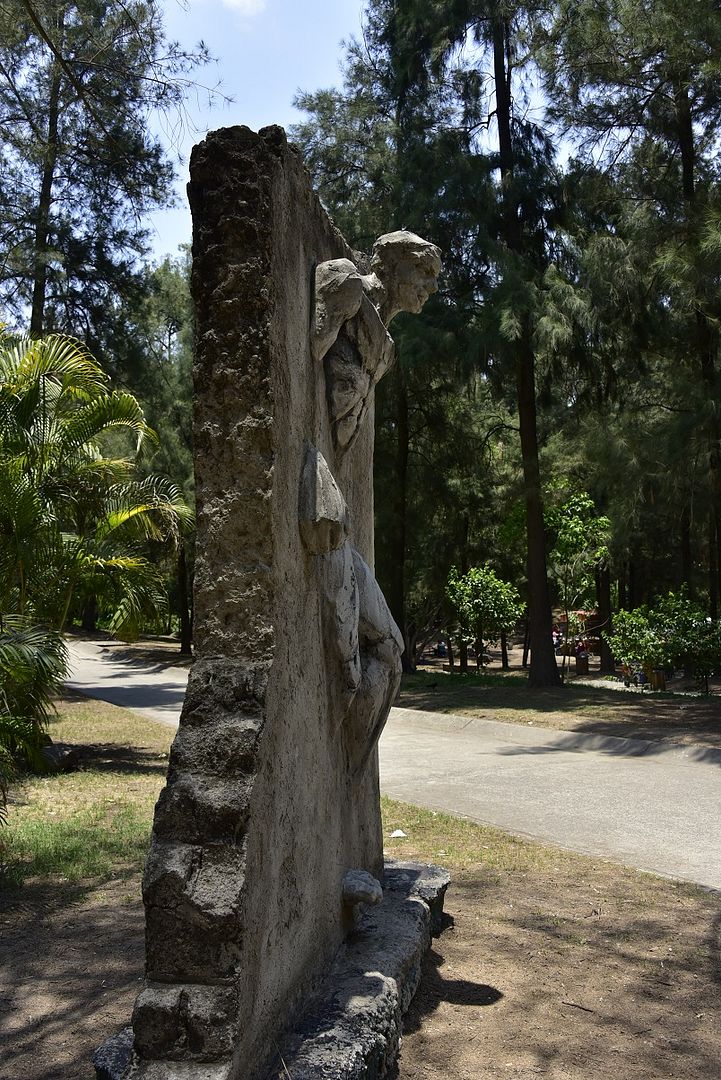 The area seems to be old growth, for Mexico and inner city. There were several pines, some eucalyptus and even a cactus or two just to remind you that you were in Mexico!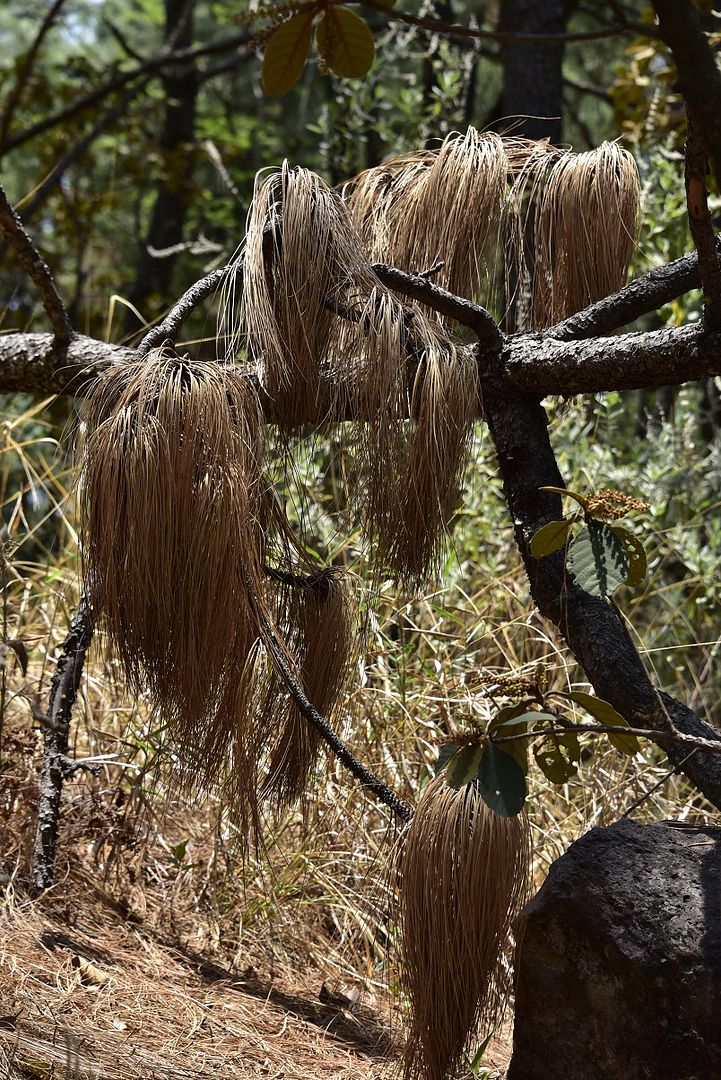 The smell walking through this with the pine and eucalyptus was worth bottling!
Refreshing and invigorating!
We spent about 5 hours wandering and meandering - ok I spent the time meandering. Tom was on a mission!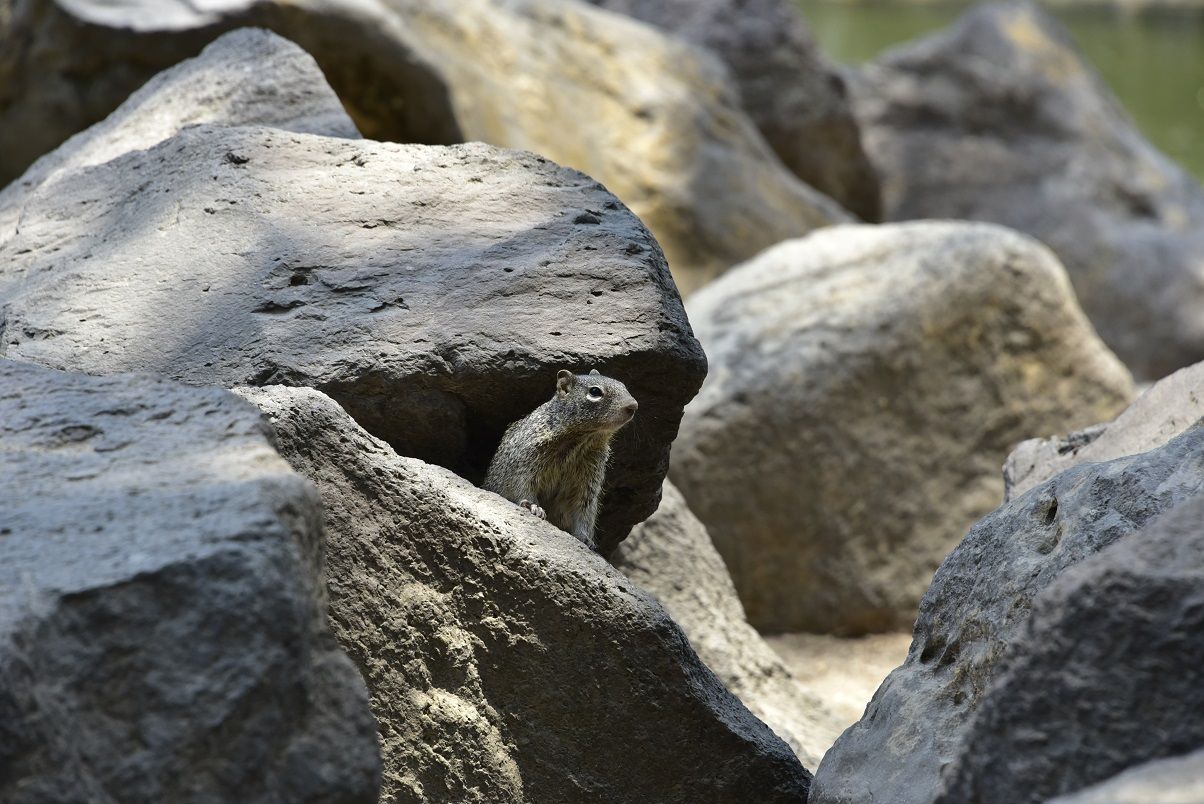 I was pleased to spot an unusual looking bird and fired off a couple of shots. Tom saw me and soon we were both shooting images. All went well until the kids came running up..... But that's life in a city park on a Saturday afternoon!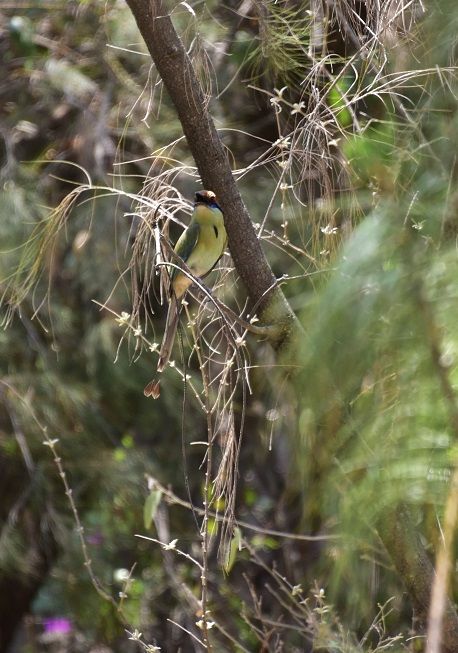 A Motmot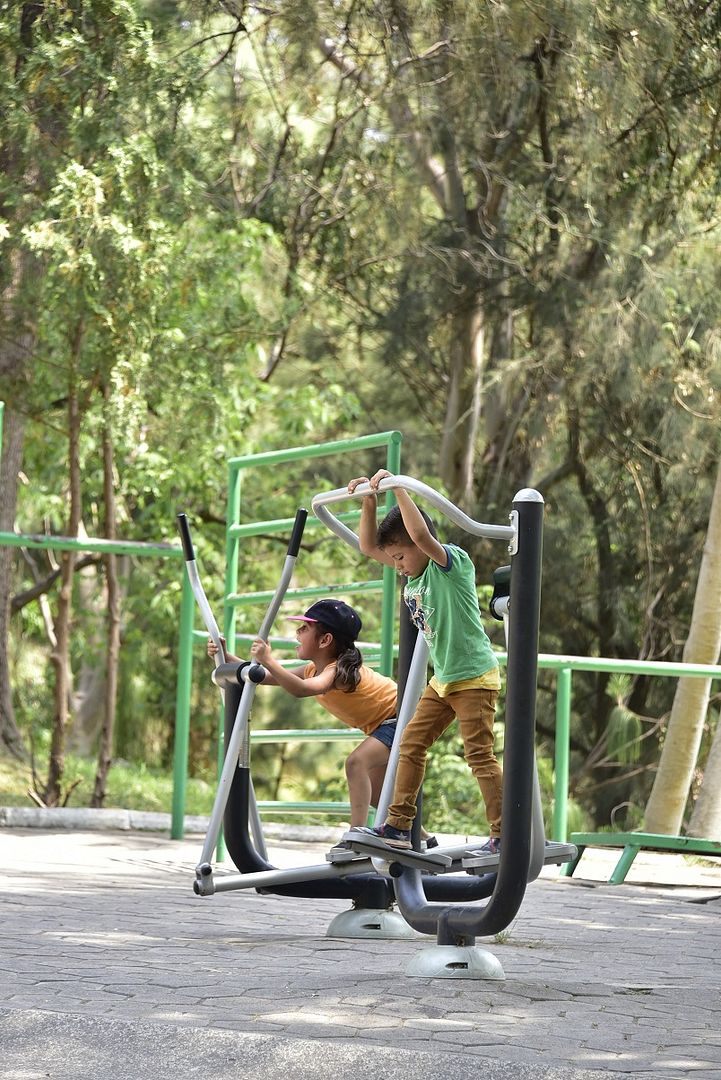 We ended our afternoon, with a swim at our hotel pool, and short nap. After researching the local restaurants we discovered that a mere 30 ft from our hotel was one of the best Italian restaurants in the area, Restaurante Da Massimo. We shared a lovely bottle of wine, some good food and topped it off with a glass of our favorite port!
A lazy Sunday morning, some breakfast and back to La Paz.