Thanksgiving turkeys
Jeanne
11/30/2013, Marina Palmira
For the past two weeks, we'd been given the task of organizing the 'volunteers' for Club Crucero's Thanksgiving day dinner, held at our marina. This is the 11th year the event has been here, and about 225 people pay a small amount for a turkey dinner, the sides and extras are provided potluck style.

So, with my volunteer crew, Wednesday we washed and cleaned all 250 chairs and the matching tables. Thursday at 8am, we were setting the same tables and chairs into place, along with the food tables, and turkey carving area. At 2pm 250 people showed up with yummy sides, and desserts and then the turkeys arrived - all 25 of them! For the most part it went well, a few glitches, but no one that attended knew about them! It seemed that everyone had a great time and we had so many people stay to help with breaking it all down, that it was done in about 15 minutes!

So, our belated greetings to all our family and friends and blog followers - We hope that the holiday season finds you with love, laughter and good cheer!
Tom. Jeanne & Lefty

2014 Calender
Tom
11/25/2013, La Paz
it is that time of year again!! My newest bird calendar is out, and this year it features "The Birds Of Baja". The entire shipment was sent to our store here in La Paz, but we will be bringing several with us when we head north for the Seattle boat show. Drop us a note if you would like to reserve one.

I want to thank everyone who bought one last year, it has been great to hear from people the first of each month talking about the feature bird on that page.

have a great holiday season

a quiet moment
Jeanne
11/23/2013, La Paz
After a great party and wonderful response from cruisers following, I find myself with a few moments to even get on the internet!
Since you haven't heard from us, you are probably aware that we're like the 'proverbial chickens'!
Business has been good, products are coming in all the time and we've had lots of new faces stop in to say hi.... in fact.. here are more now.......gotta go!

It's Official
Jeanne
11/13/2013, La Paz Cruisers Supply
Well, the word is out... it's truly official.... we held our Grand Opening last night, and I have to say it was a big success.


Last week we heard from our friends and authors Shawn and Heather of Sea of Cortez, Pacific Mexico and just off of the press a new San Juan Guide. They were on a research road trip and heading our way. They were willing to do a book signing in our store and well, it just seemed like a good idea to make it a party.



It's been two and a half years since we've thrown a big party - our cutting the dock lines party - and from the looks of things last night we still can put it together! We did a few radio announcements over the morning cruisers net, and printed up a dozen or so flyers. A trip to the store for some food and beer, beer, beer and some sodas and we had a party. Our little party was from 4-7 and we think we saw about 175 people come in and check out the store and gallery.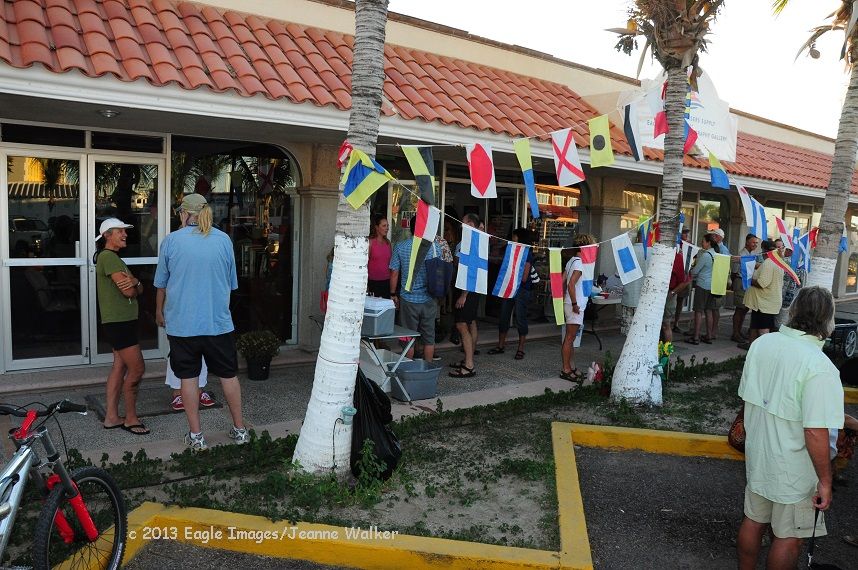 While there were many people that were curious about the 'new store' in town, the big draw was Shawn and Heather. They agreed to sign the cruisers guides, new or old!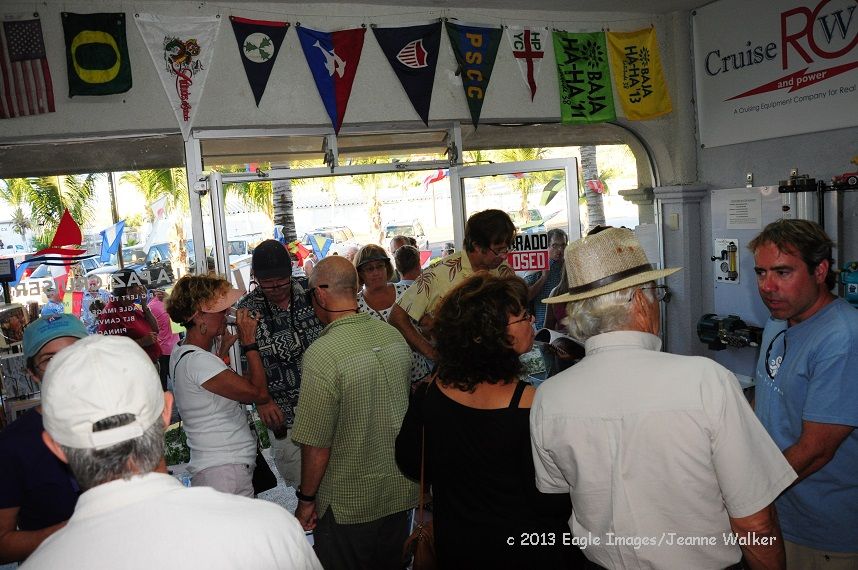 And a first for Shawn... he was asked to sign Omars back..... he agreed and we all got a good laugh! Shawn asked if there were any ladies that were interested but didn't get any takers.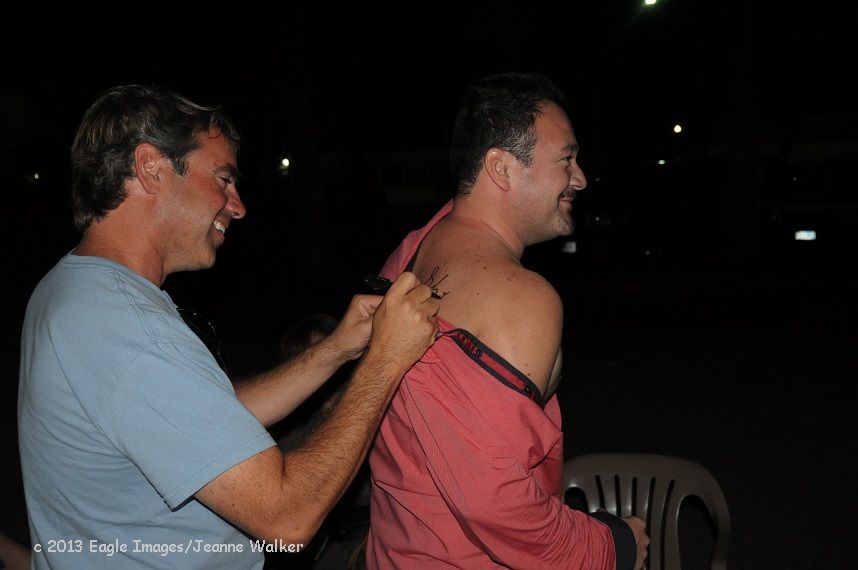 We've been busy day and night getting the store stocked. My massage table arrived with a fellow cruiser that just drove back down from Seattle, and my appointment book has been filling up. This week the 2013 Baja Ha Ha Fleet is beginning to arrive, along with folks heading down on their own. So, while the management portion of our business is slowing down, the installation of new goodies, and repairs of boats and bodies, and activity in the store is picking up....

So, that's my excuse for not writing this week! But I have have the pictures!



More babies!
Jeanne
11/07/2013, Mariellas house
OK, I admit it, I'm not really fond of 'showers' baby, wedding or otherwise. I'm sure it's a karmic thing that's come back to get me for those showers that I declined attending in the states! I've learned that my invites to my new families events are 'command performances'. So, here I was, yet again, attending another baby shower. I've also become the family photographer, a job that I thouroughly love! I asked Rhonda to join me in the festivities and to experiece a mexican baby shower! Little did she know........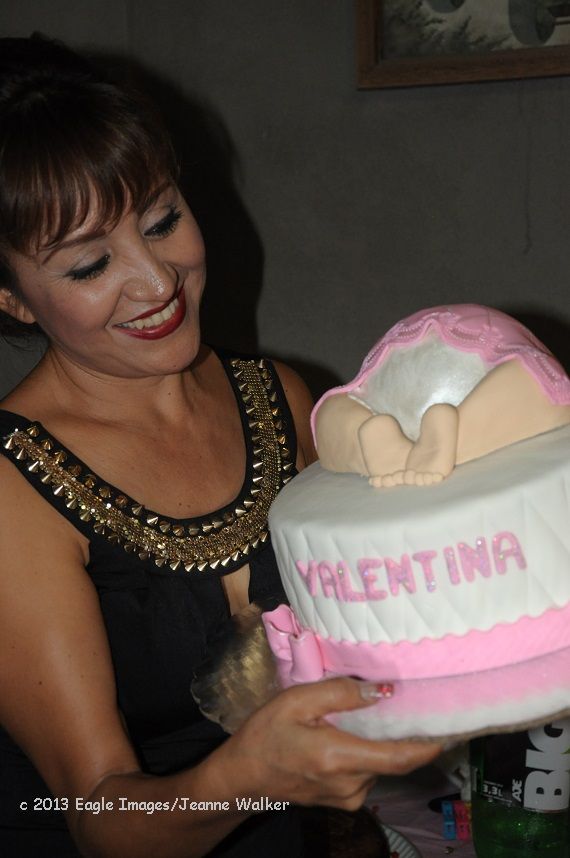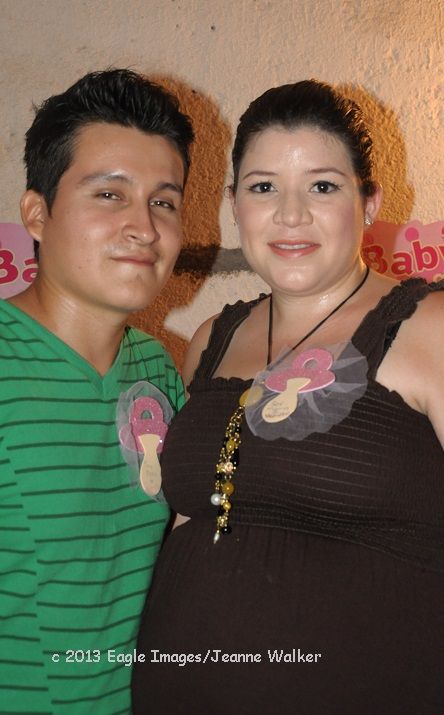 Ivan, Dulce's son and girlfriend Alejandrina are soon to be parents.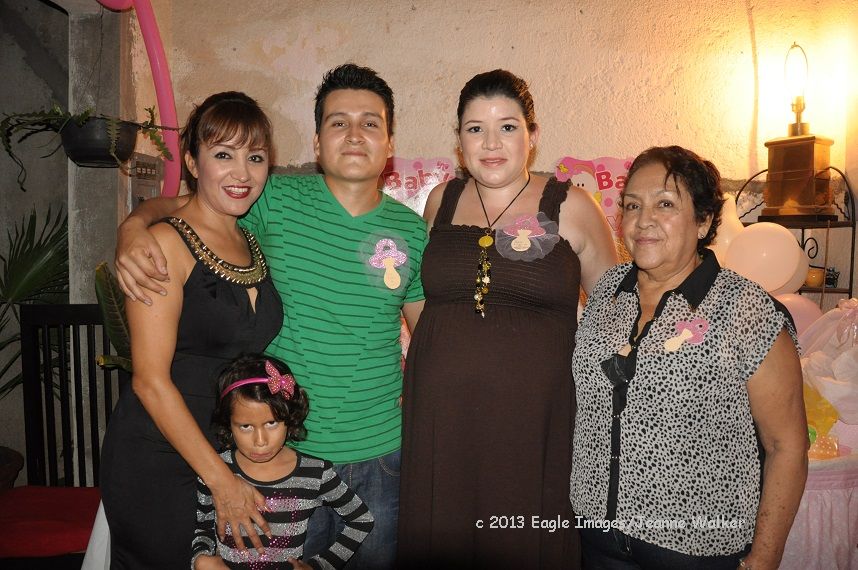 Four generations ; Mariella - Mother of Dulce, Dulce mother of Ivan, Danielle and Mickey - not present, Danielle father of Daniella, and Ivan soon to be father of Valentina.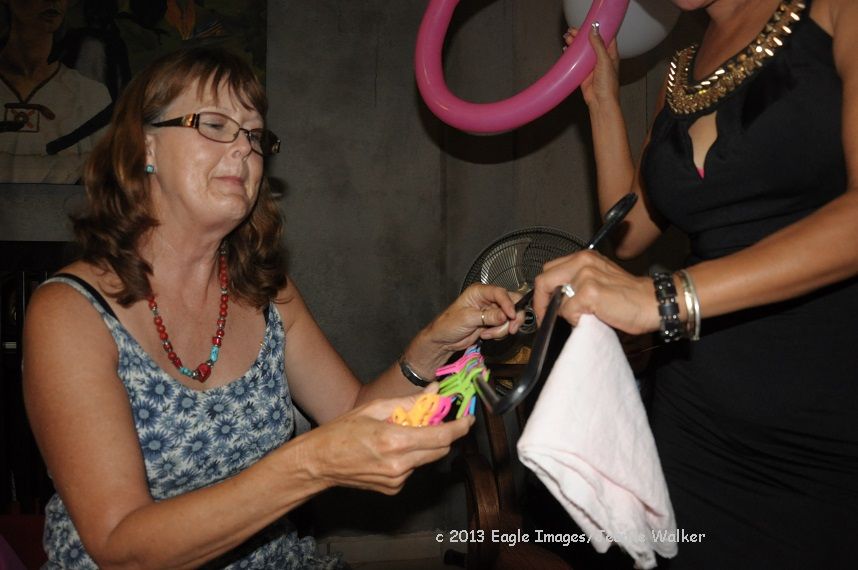 How many clothes pins can you take off with one hand?



How big is the belly with toilet paper?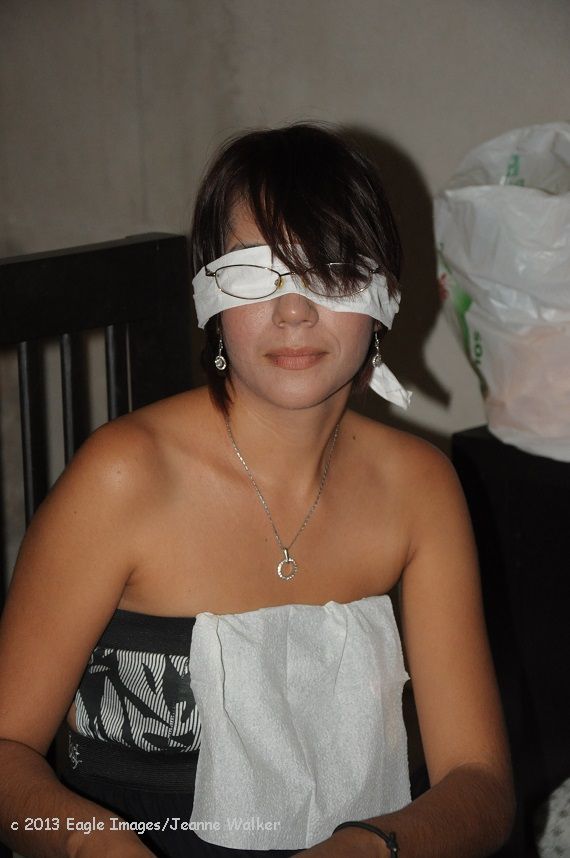 the blindfolded baby food feeding.... she was a very good sport!



The balloon popping and the message inside - crying like a baby and being cuddled by Danielle - Dulce's Son.



The food - a tray of hot dogs! 'nough said!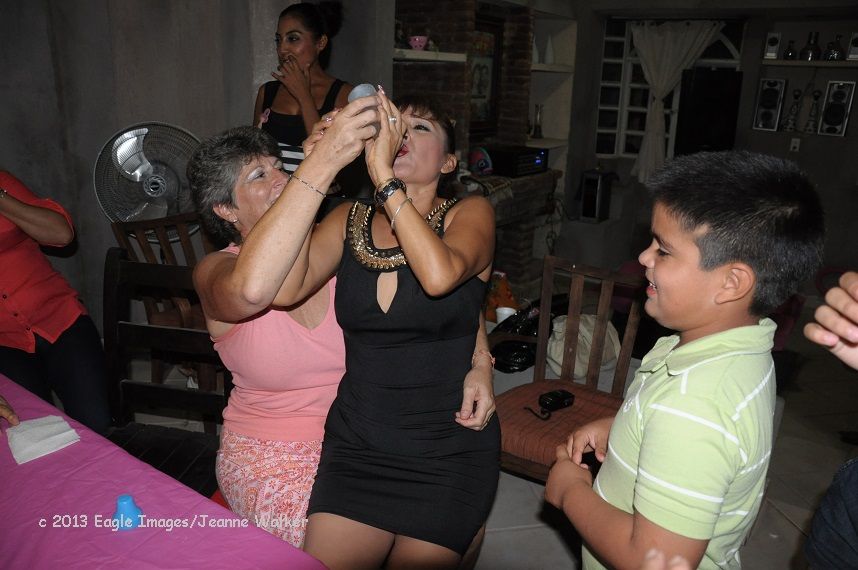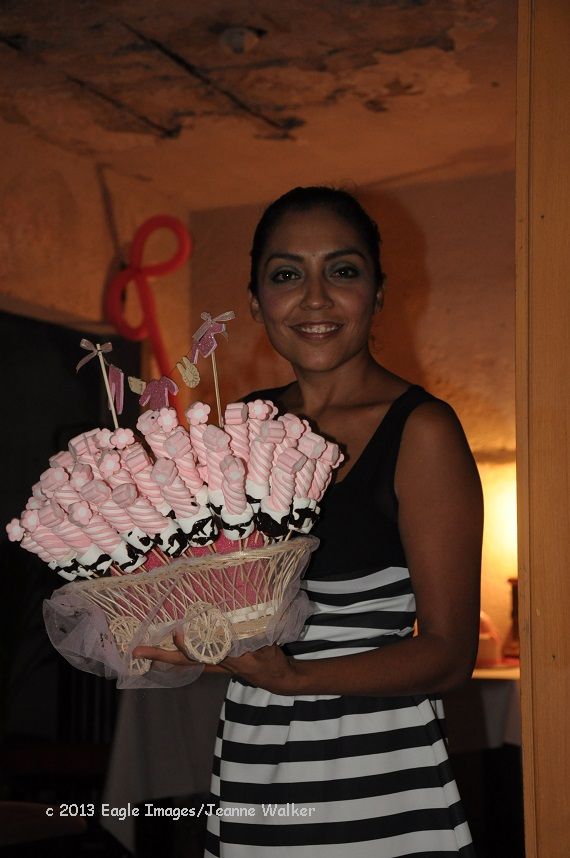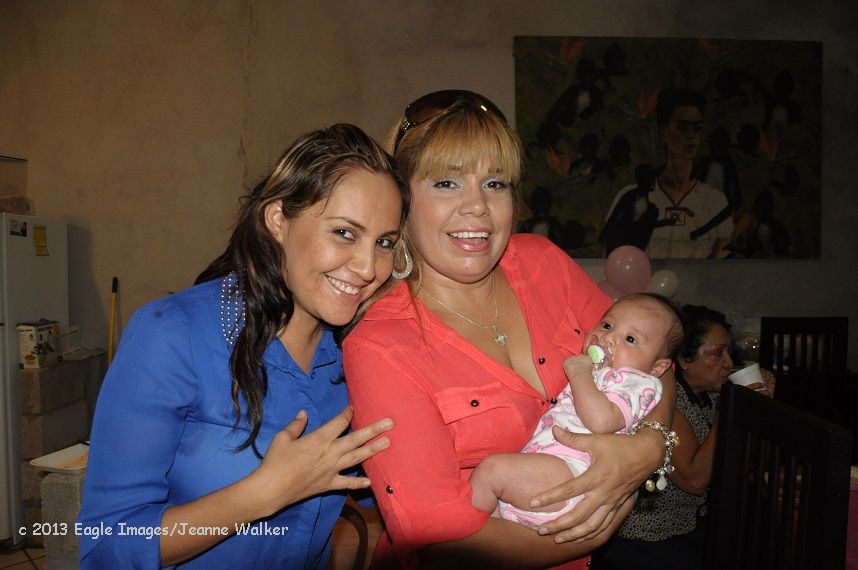 Baby Dana - Shower #1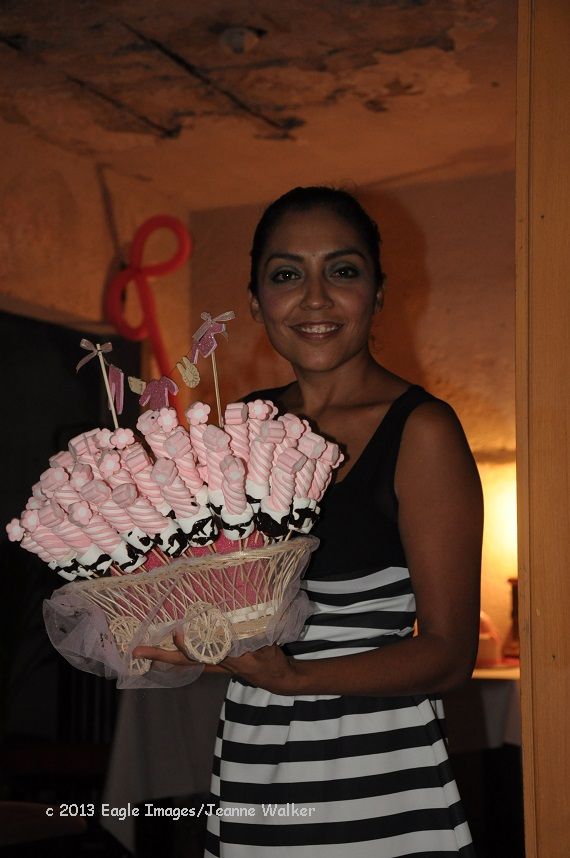 It's not a Mexican party without LOUD music!




Mujeres en la Cocina #8
Jeanne
11/05/2013, Olivia's cocina
The mujeres got together for another day in the cosina and la casa de Olivia. Obet, the owner and one of the chefs at El Nautico 1975 and La Bartola volunteered to spend his afternoon with us as our 'guest chef'!

Our menu was Champiňones enchipotlados, sort of a stroganoff of mushrooms, onions and chipotle chiles; Machuco de Plátano - a green plantain banana sliced thick, deep fried, flattened, soaked in salt water, dried, and fried again, then sprinkled with sugar and cinnamon; and Mancha Manteles - pork cubed and cooked in a variety of chiles, served on rice. Mancha manteles literally translates to 'table stainer' due to the color of the sauce - a deep rich red, made of 4 different chiles.



After gathering the supplies, mostly one stop this time, we unloaded the groceries and began the fun.


First on the agenda was to peel, seed and toast the chiles - lots of them. They then get tossed in the blender with onion, tomatoes, garlic, and a bit of liquid - chicken stock or water. It's then strained into a large pot. The sauce is heated to simmer with some butter and tomato puree added for body.


Lefty loves Lisa!

Lefty showed up for the day and soon reaquainted with several friends, and new ones!



Meanwhile the pork is cubed into bit size pieces, salted and peppered. When the sauce is ready, it's poured over the pork, and placed in a medium oven. Near the end of cooking, a couple of carrots are diced and stirred into the meat and sauce.



It wouldn't be a 'mujeres event' without some dancing!



The bananas are sliced thick and lightly deep fried, then drained on paper towels.


They are then flattened using a tea towel and Isabels palm, the placed into a container into which has a very salty water bath.


They are soaked for about a minute or two, then put back on the paper towels. Just before serving, they are refried, drained and then sprinkled with sugar and cinnamon or a light drizzle of crema.


Olivia Likes it when it's at her house!



Too much chopping Olivia?



Our guests arrived in time to help with the table set up, and decorating the back yard.


the dishes are done... thanks Wendy!



The weather has cooled off and the evening in Olivia's back yard was perfect! A few bottles of wine or beer, some good food, friends... what a better evening!