While the 'cats' away....
Jeanne
08/29/2015, La Paz
The mouse did not play! While Tom was up photographing the wildlife in Kodiak Alaska, I had a whole crew here to help out.
So, to give credit to my helpers....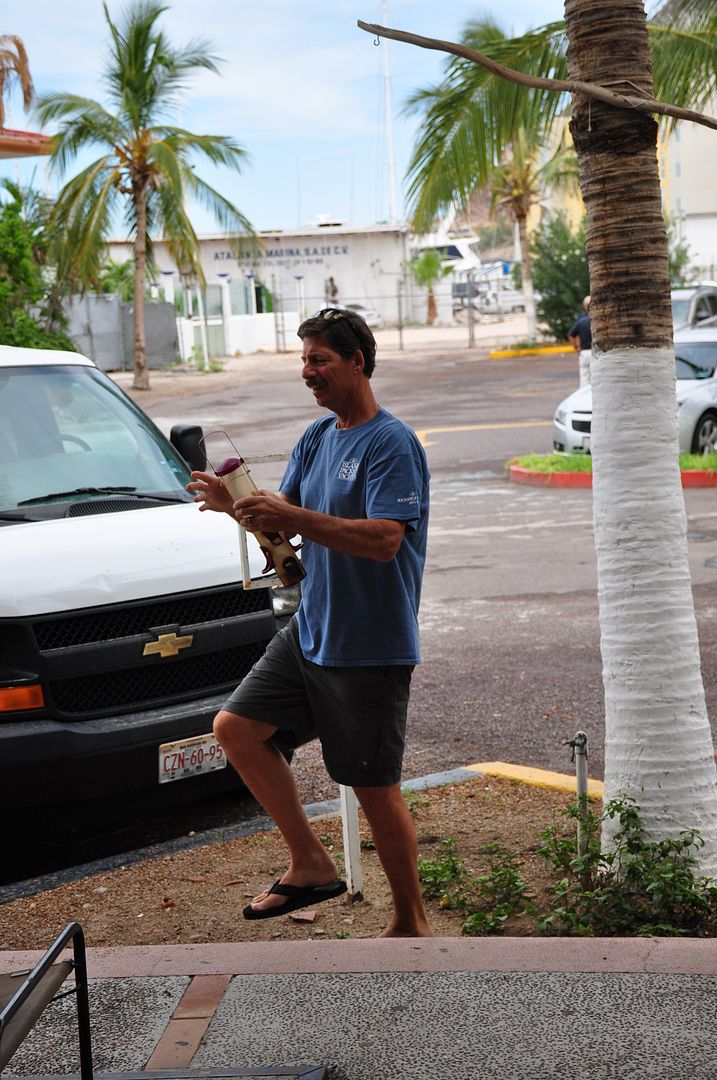 Ron, the tallest of our group, was the only one to reach the birdfeeders - he did a fine job filling it every day!



John, here on a brief vacation, break from his cruise ship job, made sure the internet was functioning, and provided minimal 'counselling ' services.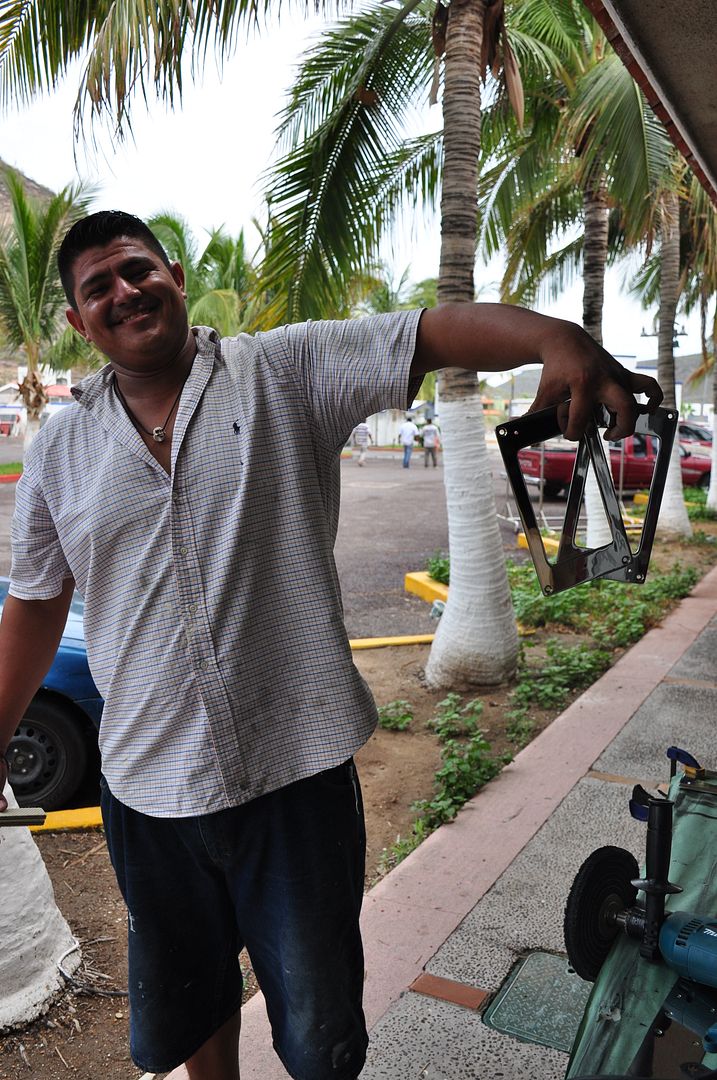 Alfredo, one of the crew helping with the total refit of the 'big wooden boat' got a good shine on some of the stainless pieces.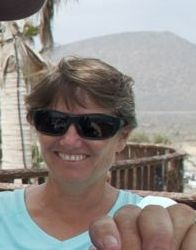 And, Cricket, who does not like her picture to be taken, yet, has a wonderful smile, prefers to be 'in the kitchen' so to speak. So she helped out 'behind the scenes'!

There were several others - Bill and Dana, on Eva G, Brian and Brian, and I'm sure I'm missing some, but thank you all for your help!

Congratulations North Star
Jeanne
08/28/2015, La Paz
Our friends Dale and Cynthia visiting our booth at the Seattle Boat show this past January

Our warmest congratulations go to Dale and Cynthia aboard SV North Star. These former Des Moines Marina neighbors, just experienced what it's like to bring your own boat under the Golden Gate bridge into San Francisco. A milestone for sure!

They've spent several years preparing themselves and their boat for beyond the horizon adventures. After a bit of time in San Fransisco, this duo will be heading farther south. They'll pick up crew in San Diego then go west to the Hawaiian Islands. However, if the hurricanes that keep stacking up and marching towards the islands become a problem, we've learned they could head south to visit us in La Paz! We promised the first round is on us!

Whichever direction they choose, we wish them good winds and seas all the way, lots of stars to gaze at during night watches and dolphins to brighten up any day! Bon voyage, Buen viaje!


Gary and Tom and BEARS!
Jeanne for Tom
08/20/2015, Kodiak Alaska via La paz
The guys up in the north are having a great time. The photograph above is by Gary Brown, Tom's dad. Nice shot Gary!

Yesterday, the weather cooperated with almost no wind, lots of sun and nice temps.
I'm sure Tom will have more stories to tell, but for now here are a couple of photos they've sent.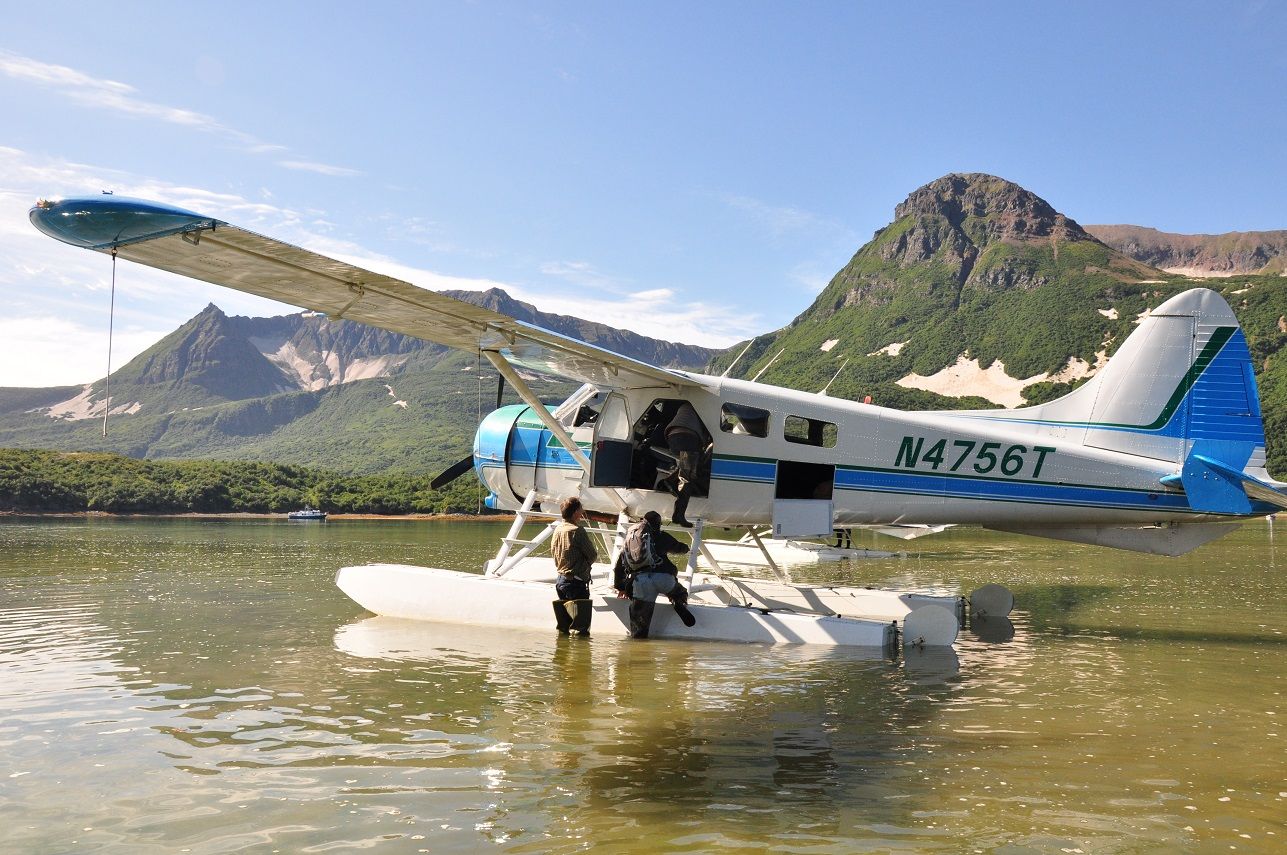 The plane that took them to Geographic Harbor




Leaving Kodiak to find the bears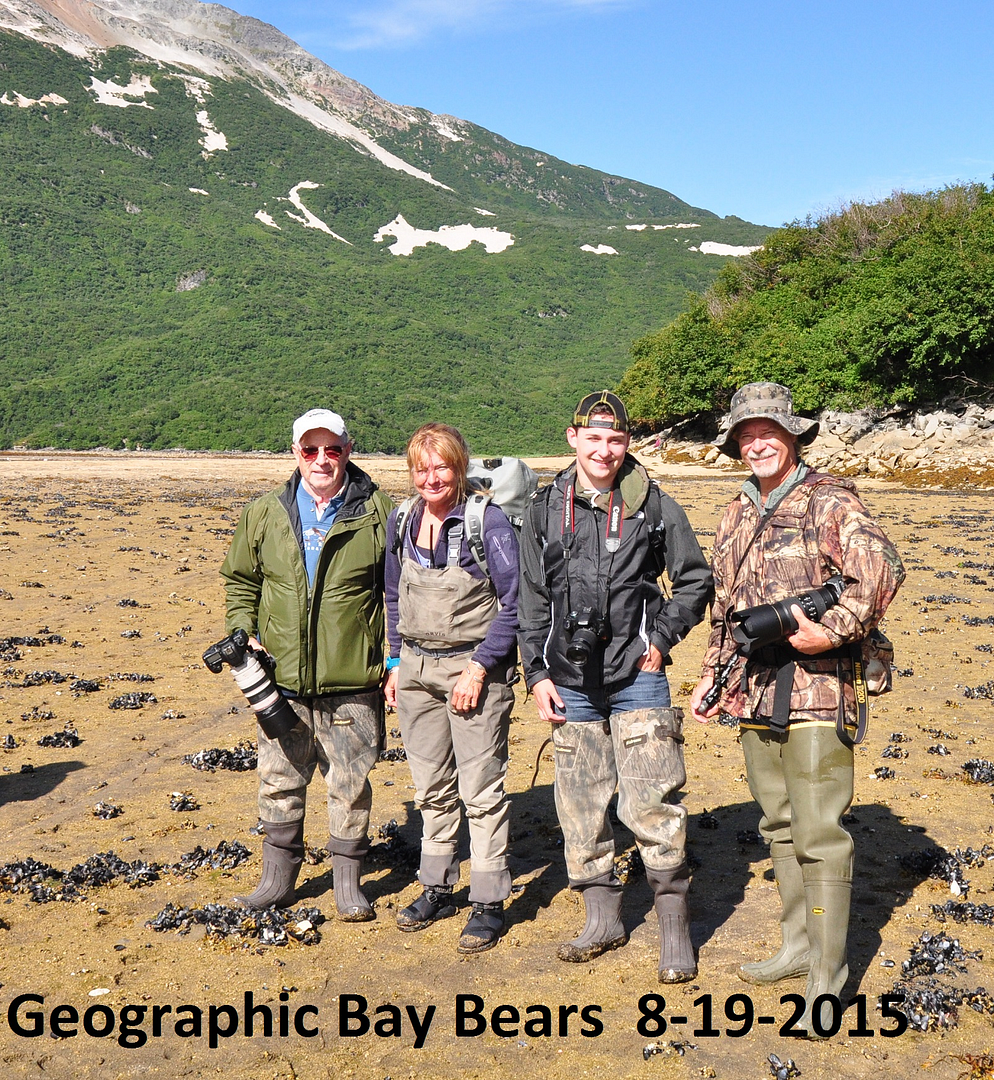 The group on the plane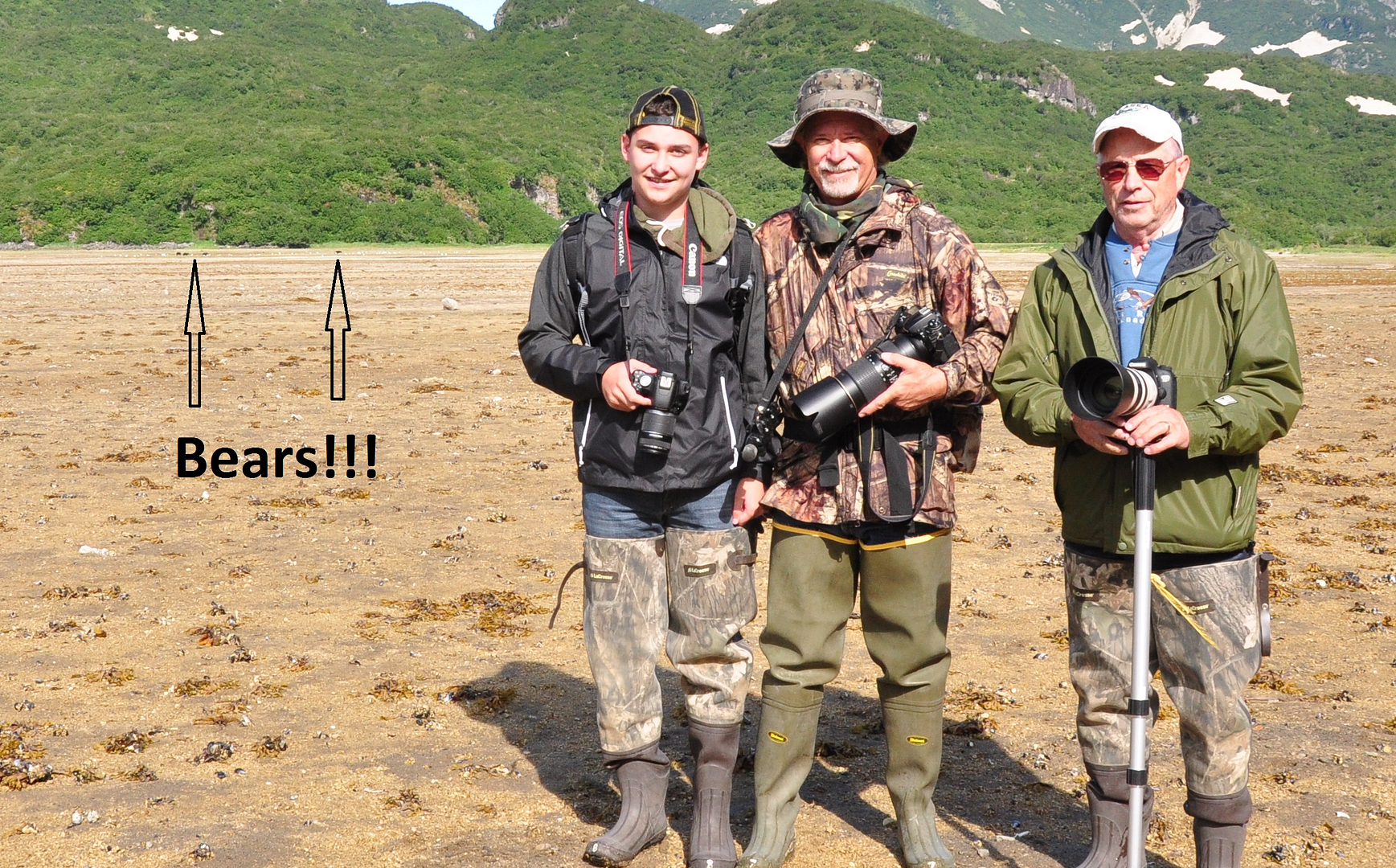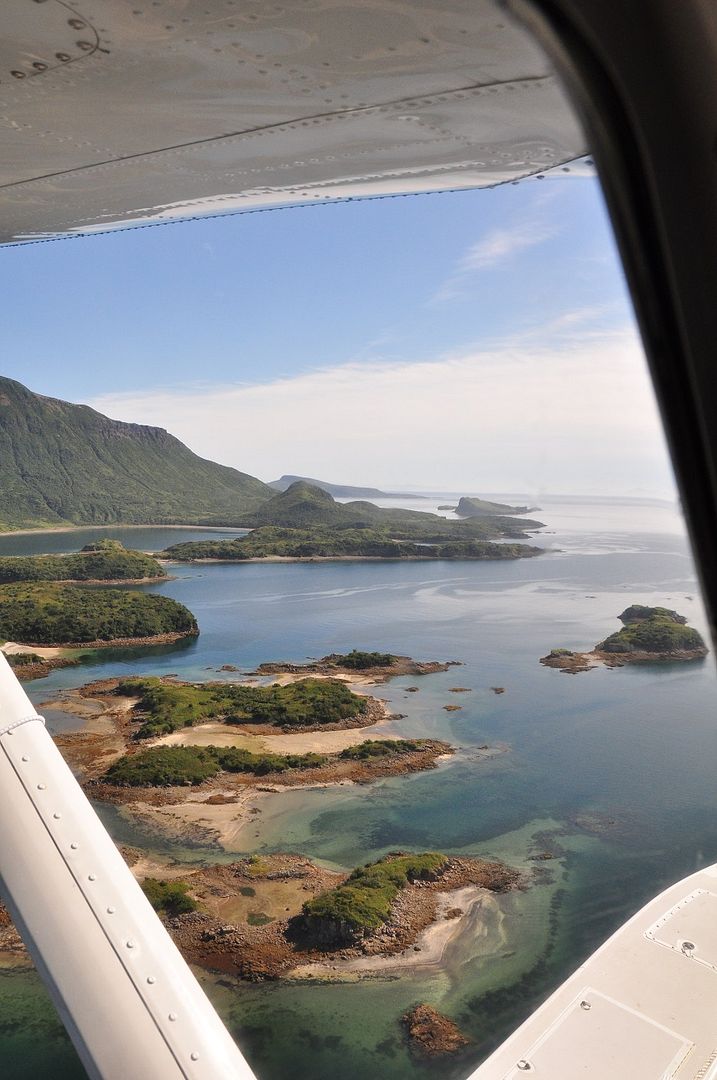 Geographic Harbor

Go North young man!
Jeanne
08/19/2015, La Paz
Tom his father, Gary, and Tom's grand nephew, Dylan (?) - Tom's
s sisters grandson,- are on a trip to Kodiak Alaska to shoot some grizzly bears - with cameras or course!
This photo, taken by Dylan shows the gnarly crew!
They are having great weather, although a bit too much wind yesterday for the DeHaviland Beaver plane to take them out to the location. I just spoke with them and they're good to go today!

Meanwhile, while Tom is up North frolicking around, I'm here in La Paz holding down the fort...... nah, I'm doing a bit of frolicking myself. Spent the day at the beach with my 'kids' yesterday. And as soon as I recover I'll post about it!

Only in Mexico
Jeanne
08/18/2015, Pemex Station in La Paz
Sitting at the gas station waiting for my turn at the pump, I was totally dumbfounded at the scene before me.
The attendant filled up the vehicle tank, then stuck the pump inside the back window to fill up the 'extra' jug in the back!



Star light, star bright...
Jeanne
08/14/2015, Just north of La Paz
This is looking South to town. The glow in the sky is front the electrical company/ garbage burn compound just east of town.

The perseids. The annual showing of the travel through the meteors, or their rushing past us.
Wednesday, star date August 12 and the radar is showing a big, HUGE, system coming across the Sea from the mainland.......... a few stars, then no wind, followed by incredible humidity! No meteors.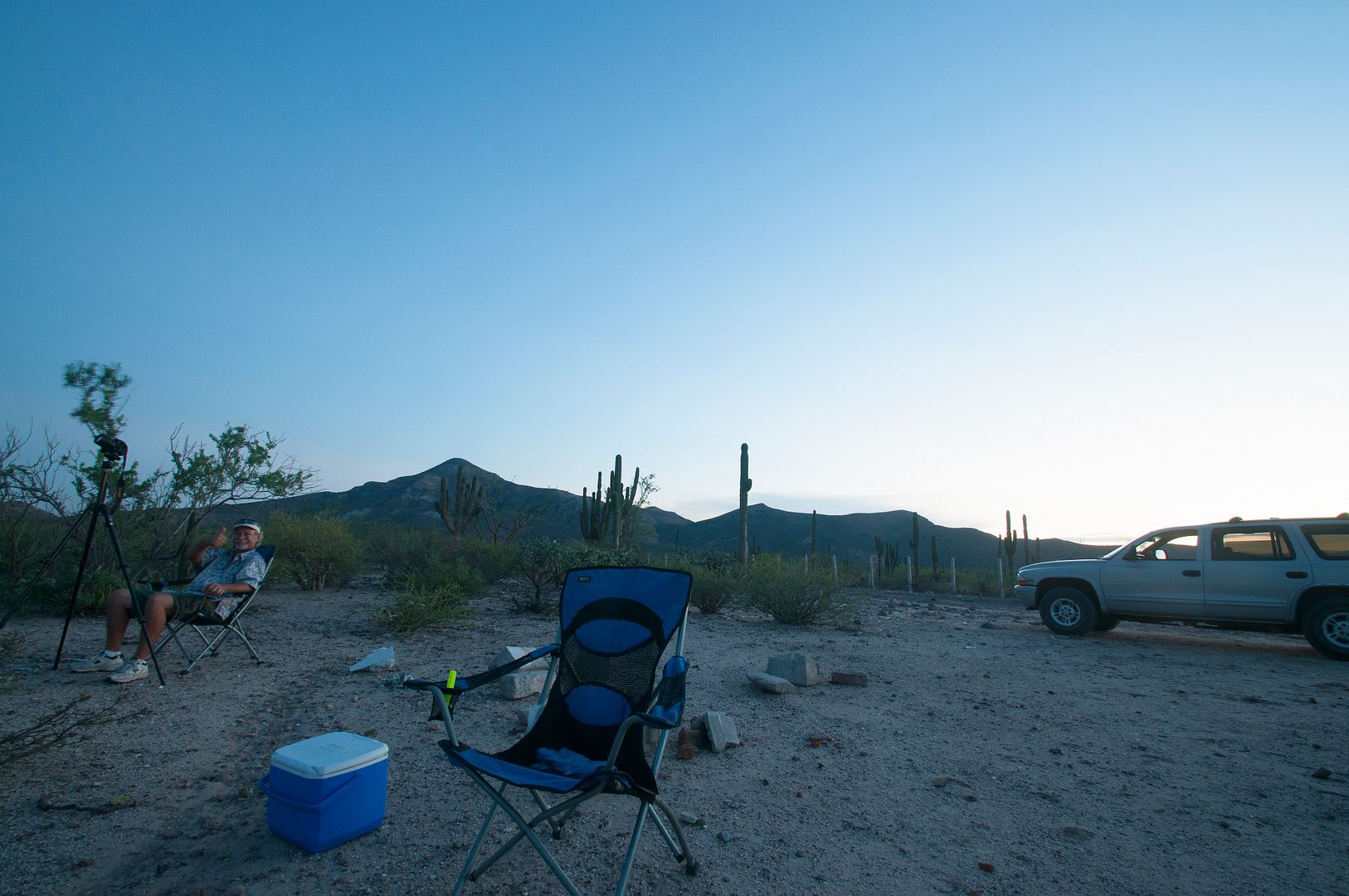 Thursday, star date August 13, time just before sunset. We headed back out the 'spot' we'd chosen, got the gear out and settled in.


Last night we had a lovely breeze, and clear, clear skies. THe earlier thunderstorm passing through the south end of town, cooled things down a bit, so the temperature was very nice. In fact, I commented that it was the first time in weeks, that I had sat outside without sweating for several hours. It was quite pleasant.

Now, about those meteors......
Just after sunset we spotted three or 4 right overhead. Not in the direction of the cameras, of course. As the sky darkened the stars continued to appear, as did the milky way.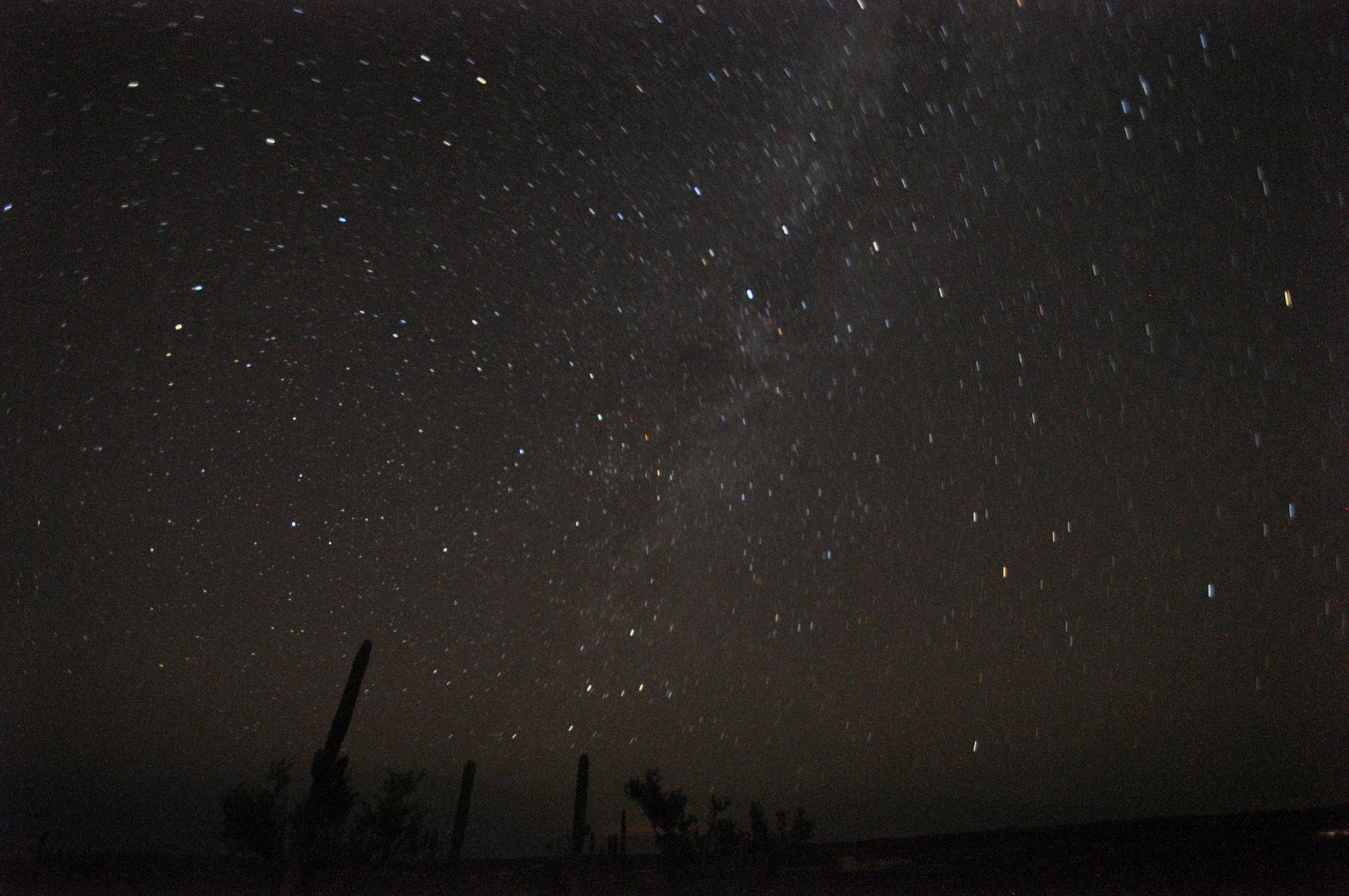 No meteors. It was still early for them, or so we'd been led to believe. We took the opportunity to play with our exposures and make some notes.

Shooting stars as stationary objects means you get a maximum of 25 seconds of some sort of exposure before you start to see movement in the object... streaking lines, blurred spots.....


After an hour or so of note taking, exposure and ISO changes, I determined my 'shot'. Then it was just a matter of waiting for the show to begin.
And wait. And eat some dinner. Apply more bug spray.. .they weren't bad at all....... wait......oh, there's one...of course not anywhere near my camera's direction!

Then I really started to play!


a long exposure turning the head of my tripod in a complete circle



A Meteor.... or the last flight out of La Paz!

and my favorite.... " Warp speed Scotty" !