Magdelana Bay
Tom, windy as all get out!!
02/04/2016, San Carlos , Mexico
The day that wasn't.....at least not what we had planned! Jeanne's Mom and Dad are in town and we had planned a trip over to San Carlos, a shipping/fishing village on the Pacific Ocean side. This is part of Magdelena Bay, where the Gray Whales all come to have their babies. If you remember last year we got to go over and play with them.

This year, we got over and spent the, so we did not have to have so early a morning making the 3 hour drive over. When we woke up, we knew right away there was a problem. There was a lot of wind. Too much for us to go out on the bay.....Dang it!

In order to make the best of it......we went for a drive out thru the salt marsh looking for birds. Jeanne's folks got to see what it is we do when we head out into the Mexican desert.

So, here are a few of the birds we got to see during our 4 hour cruise thru the marshes

Here is a Marbled Godwit...






A very cute little Sparrow Hawk...






We hardly ever get to see Yellow Crowned Night Herons.......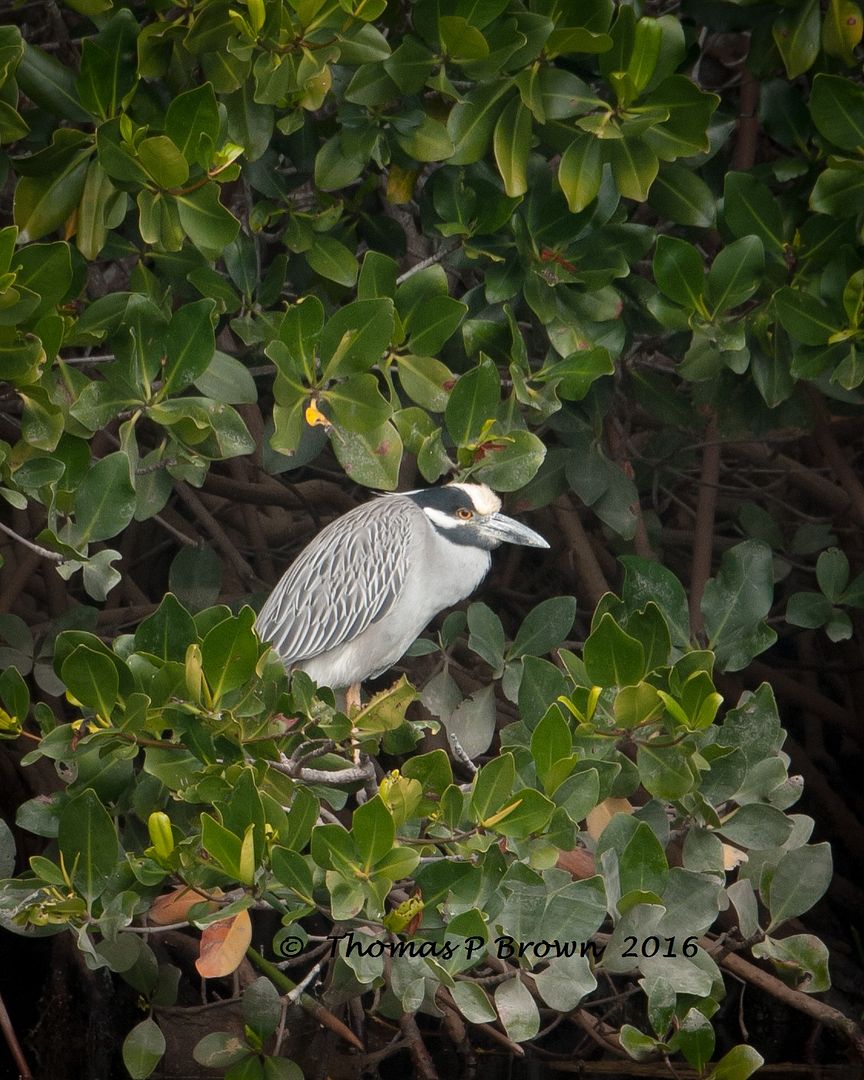 Here is the Tri-Colored Heron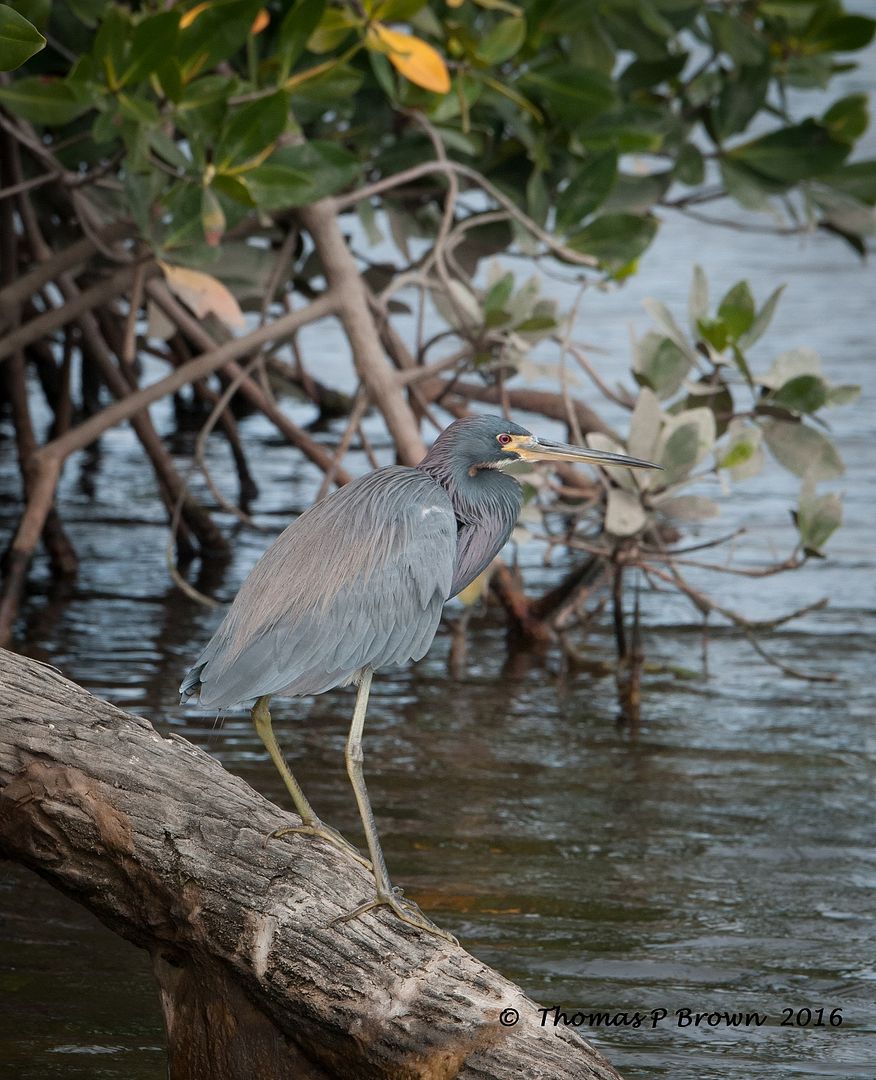 There was a small flock of Black Brandt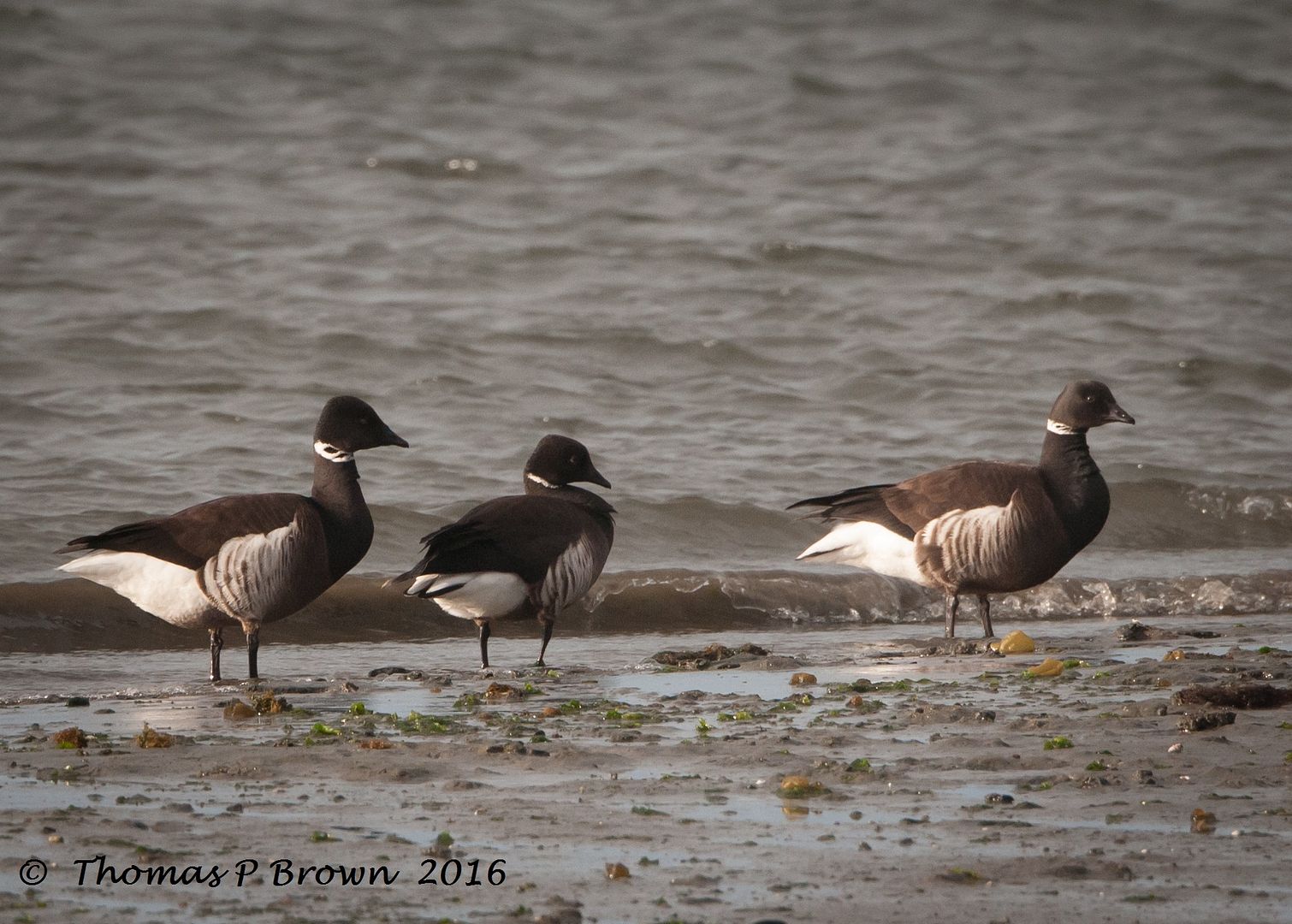 Here is a really nice shot (in my opinion) LOL of Crested Cara Cara






A couple of fun shots of the Lark Sparrow...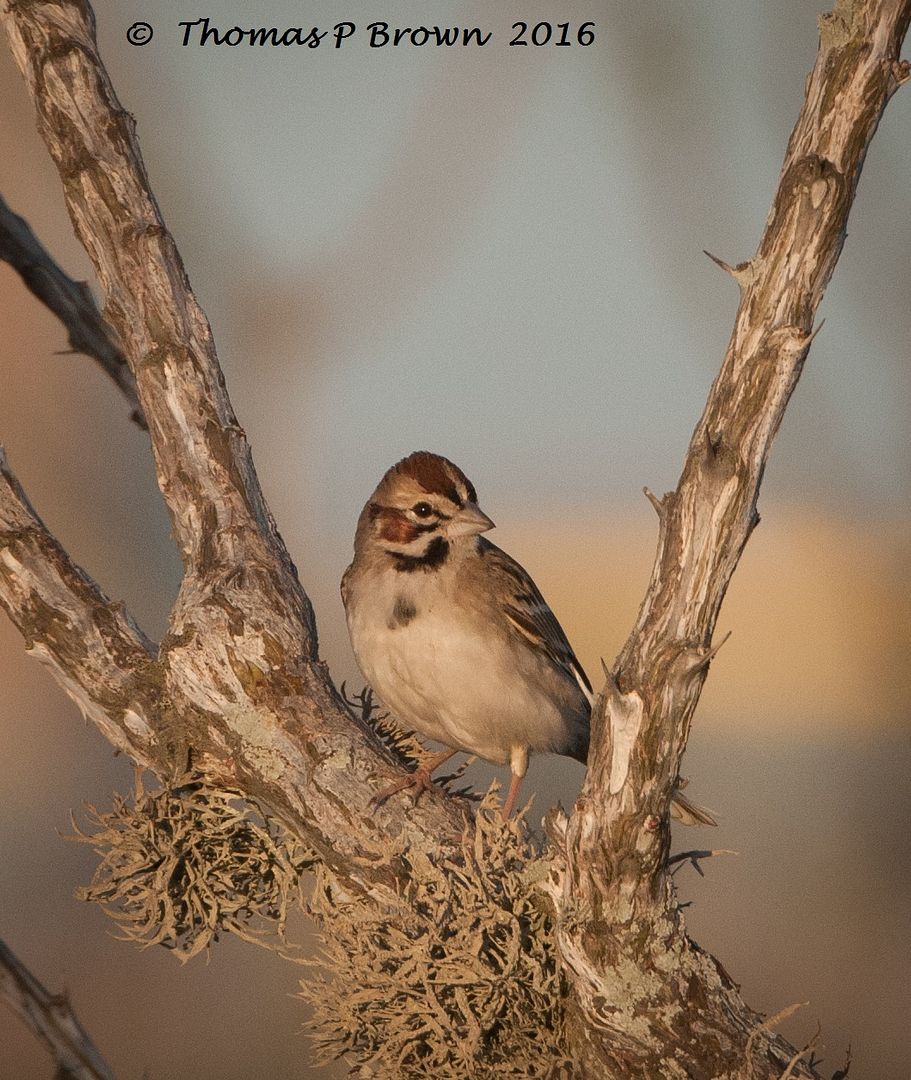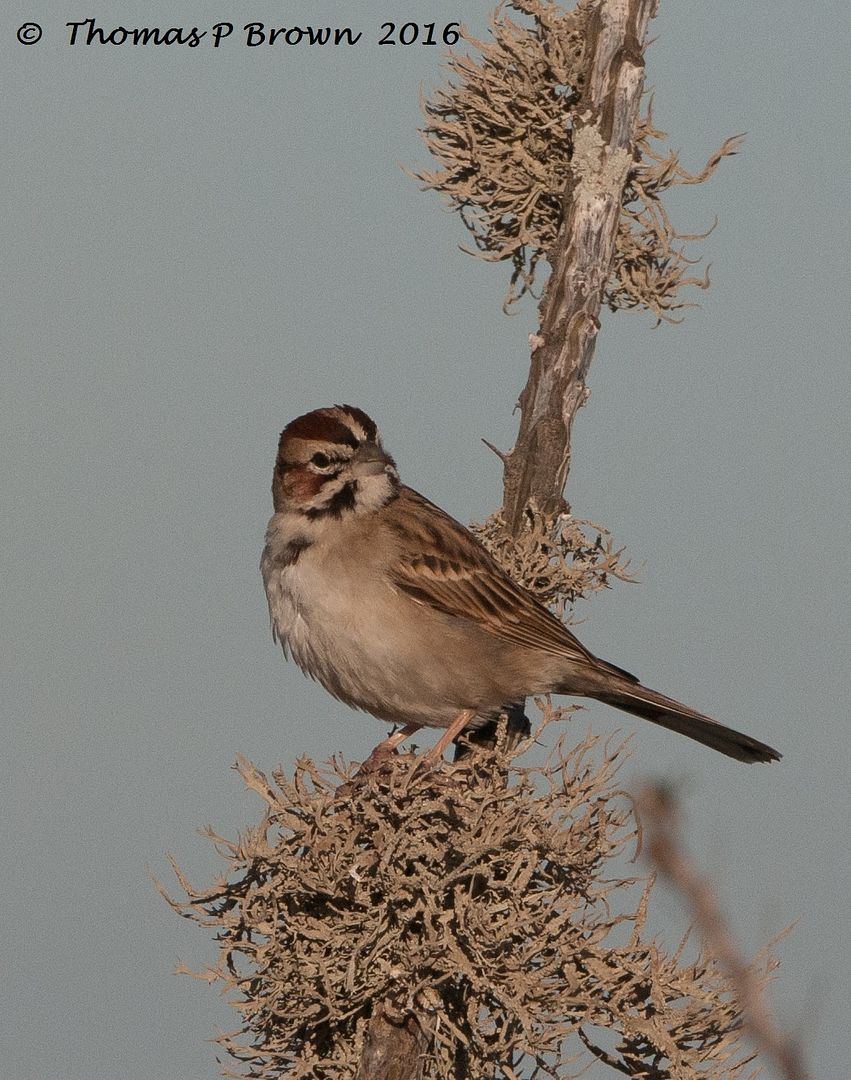 Ok....here we go again......A new bird for me, and of course it is a bit of a mystery, so those birders of you following along, don't hesitate to speak up! I am pretty sure that this is a very pretty Lazuli Bunting......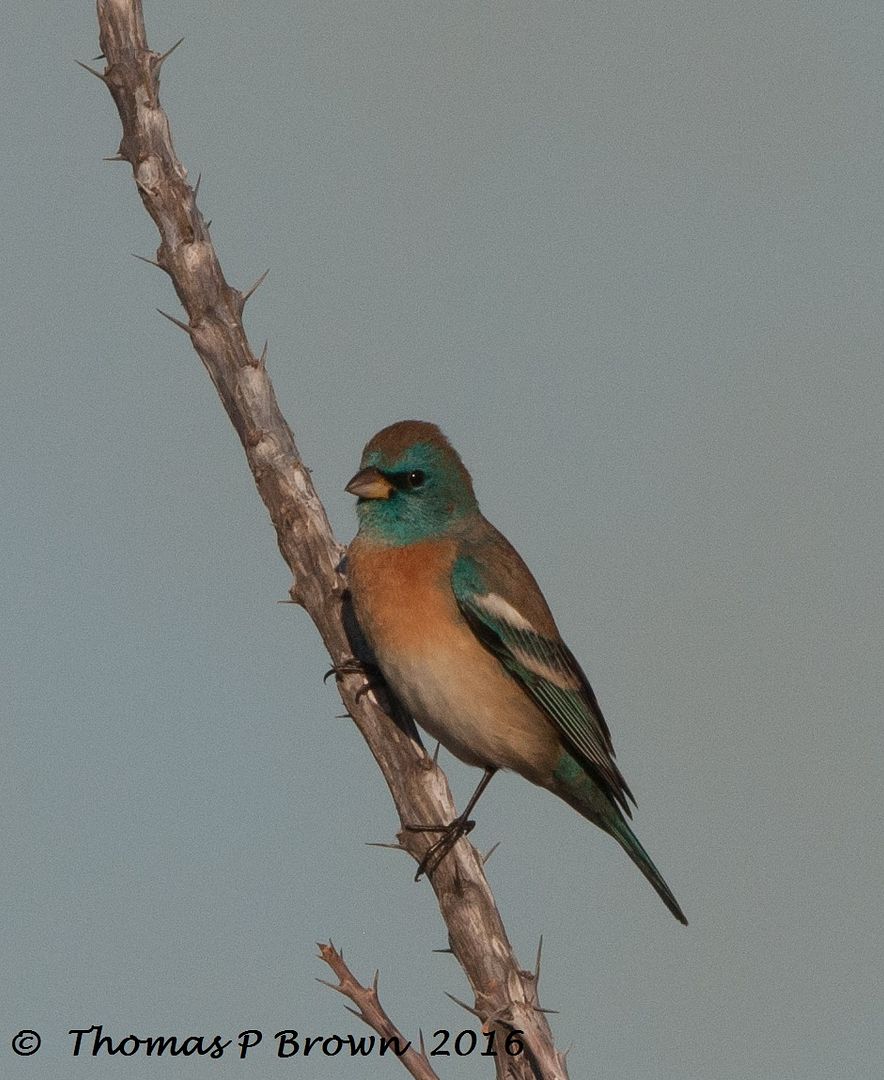 By the way, the bird on the cover is a European Ring Neck Dove

I snuck out of work....
Tom
01/24/2016, La Paz
.....grabbed my camera and went off looking for birds. I am pretty sure I have never done that, at least not for a couple of years now, but I had a great time. On the north end of town, there is a large agricultural area that is bordering the local sewer treatment plant. Not the best smelling of areas, and for obvious reason, not a lot of people hang out there. With the "cooler" temps, the odor was not to bad, as during the heat of the summer it is....well, just plain over powering!!

I only had two hours or so before dark but I think I managed to get a couple of pretty nice shots!

Much like the area that I was shooting in during the Christmas break, there were many new migrants, who will be gone in the new month or so, so It was nice getting to see them before they head back north.

Cinnamon and Blue-Winged Teal...





It was really fun to see the Black-bellied Whistling Ducks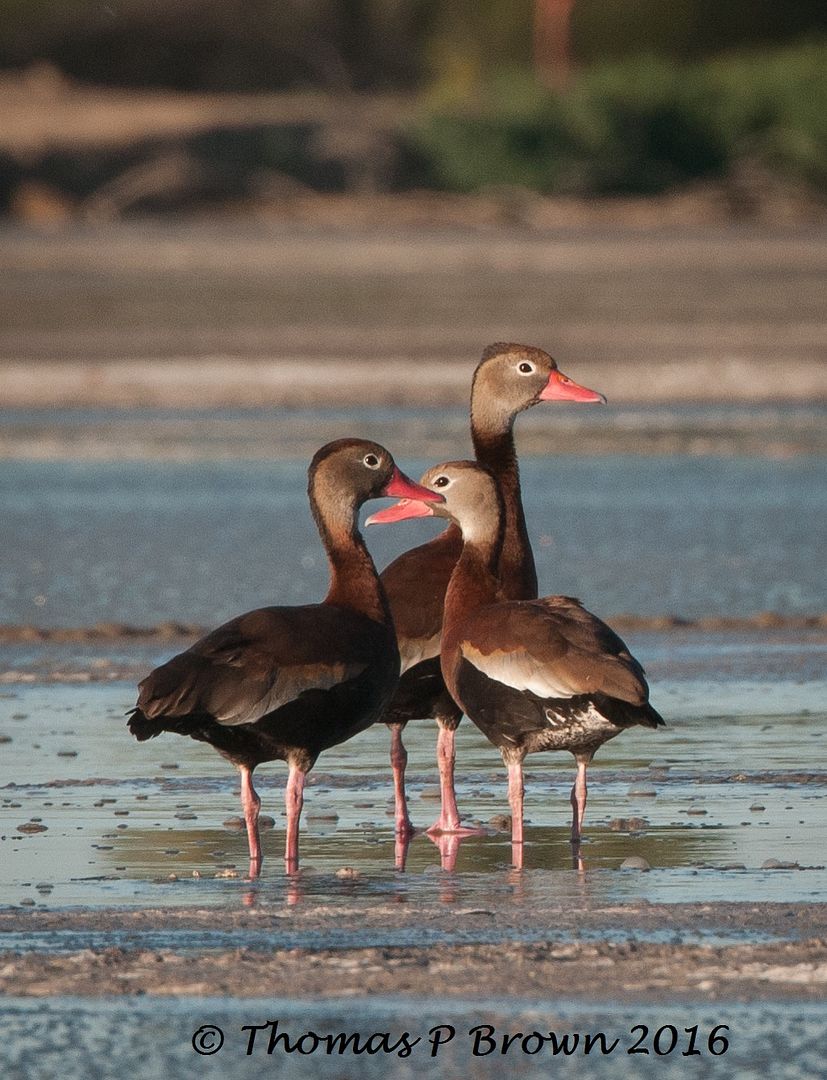 There were a lot of Pintails....not something we get to see very often on the lower end of the Baja





Here are a couple of fun shots of the Black-necked Stilt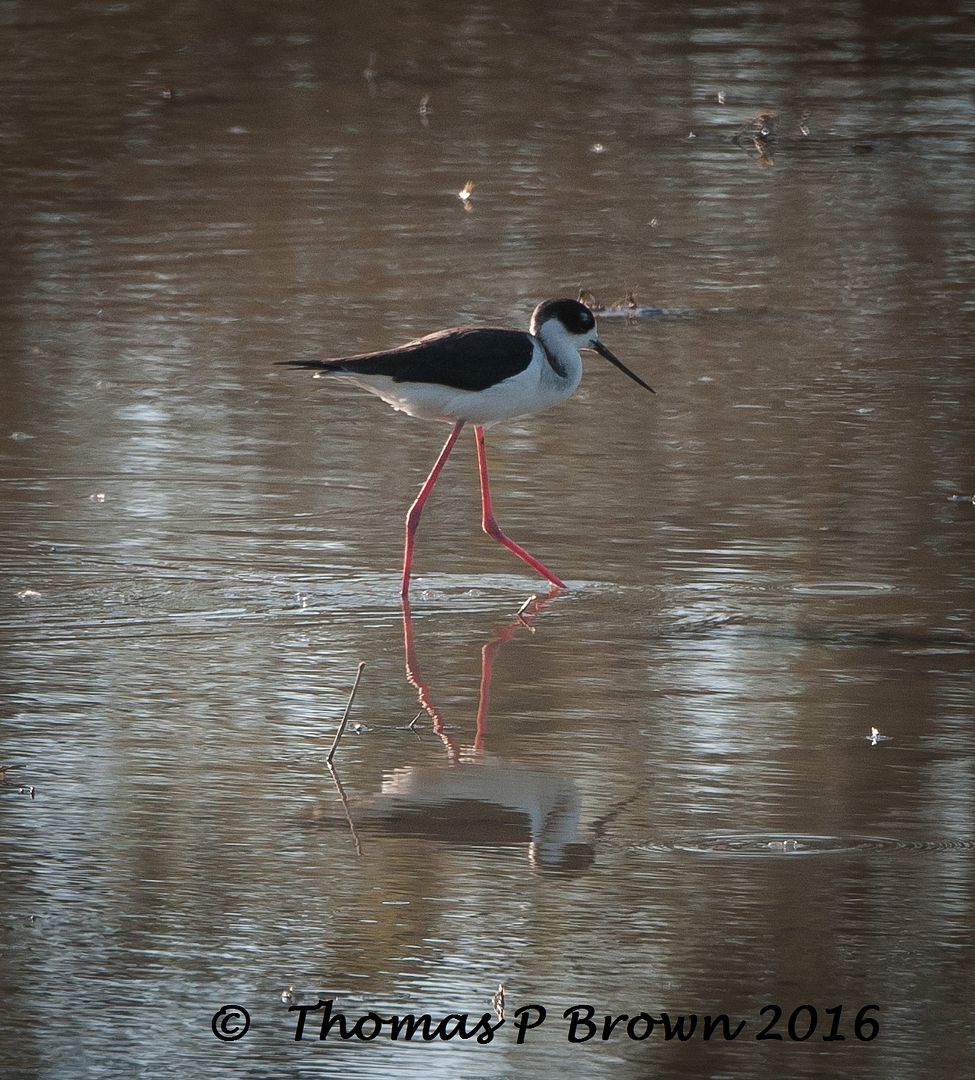 There was even a small flock of Greater White-Fronted Geese, a bird I have not seen since my duck hunting days back at Summer Lake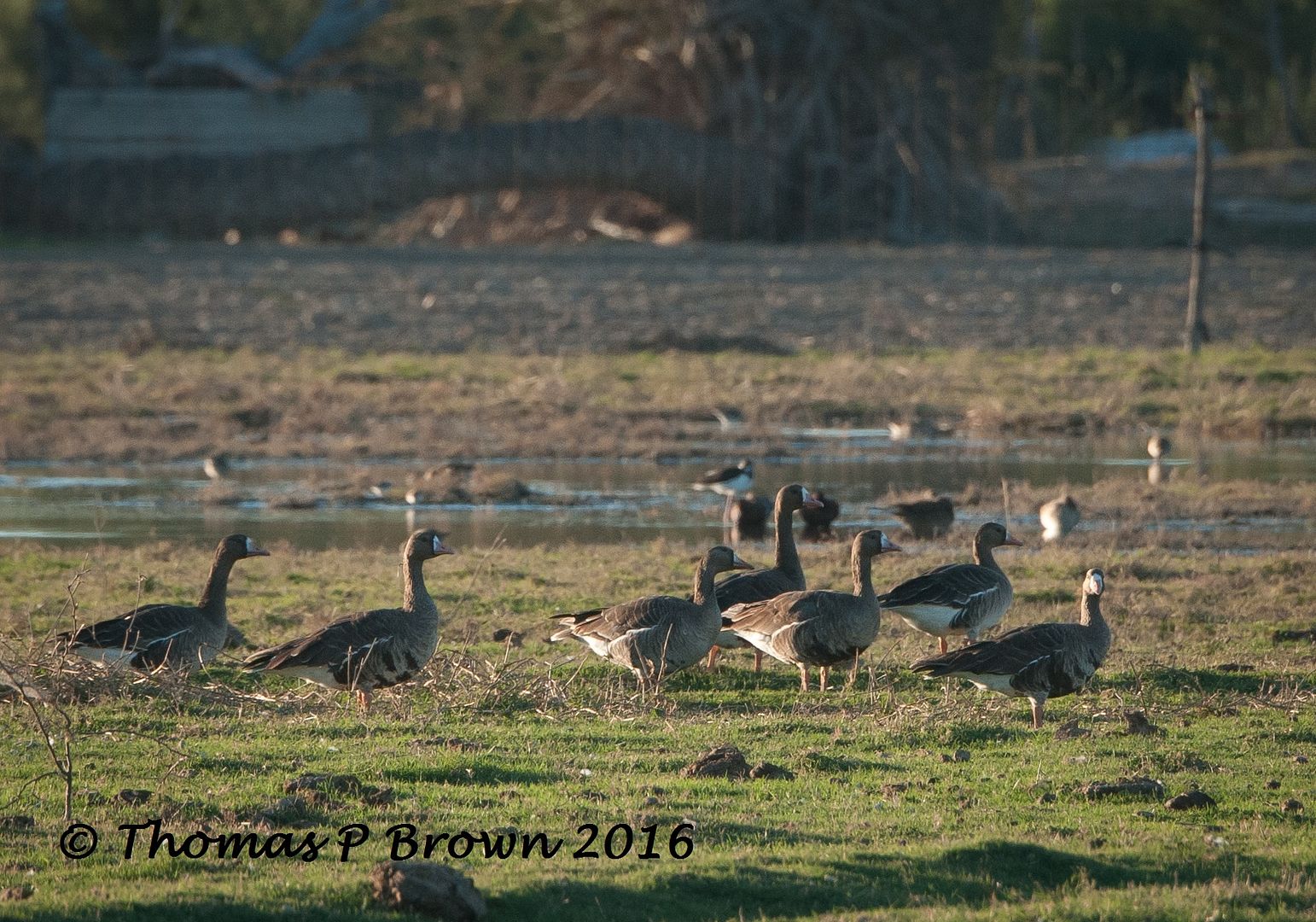 Given all the bugs flying around, think sewer smells.......it is not surprising that there was a huge number of swallows. Lots of Tree swallows and Violet Green Swallows, and with a little luck and a little skill, I was able to catch this Northern Rough-winged Swallow as he/she flew by.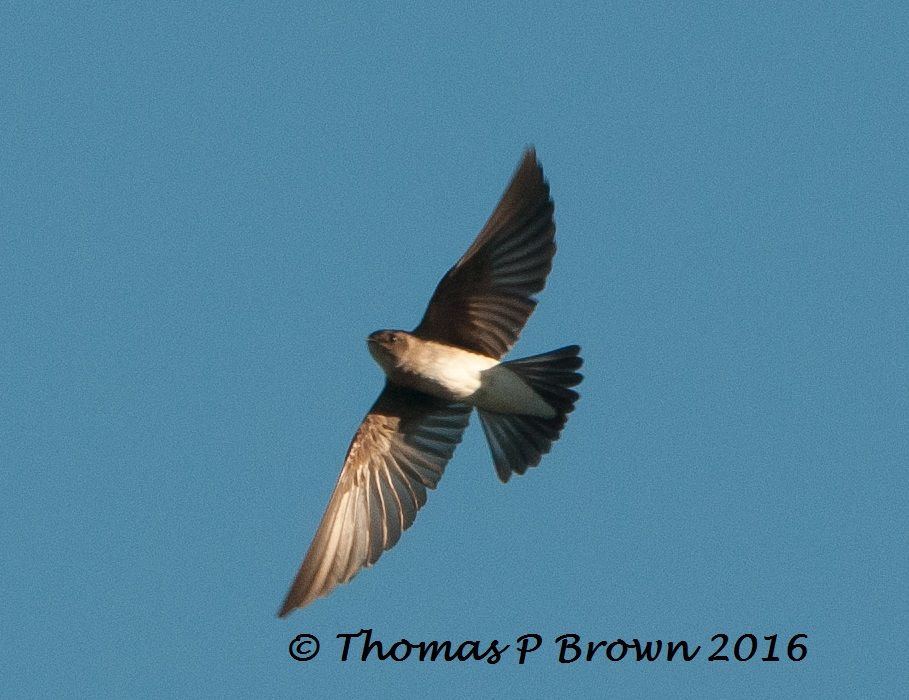 Anytime you have water, and bugs there are bound to be some flycatchers around, and this area was no exception. I got to spend quite a bit of time watching this Black Phoebe snacking on the pesky little buggers that kept flying in my face.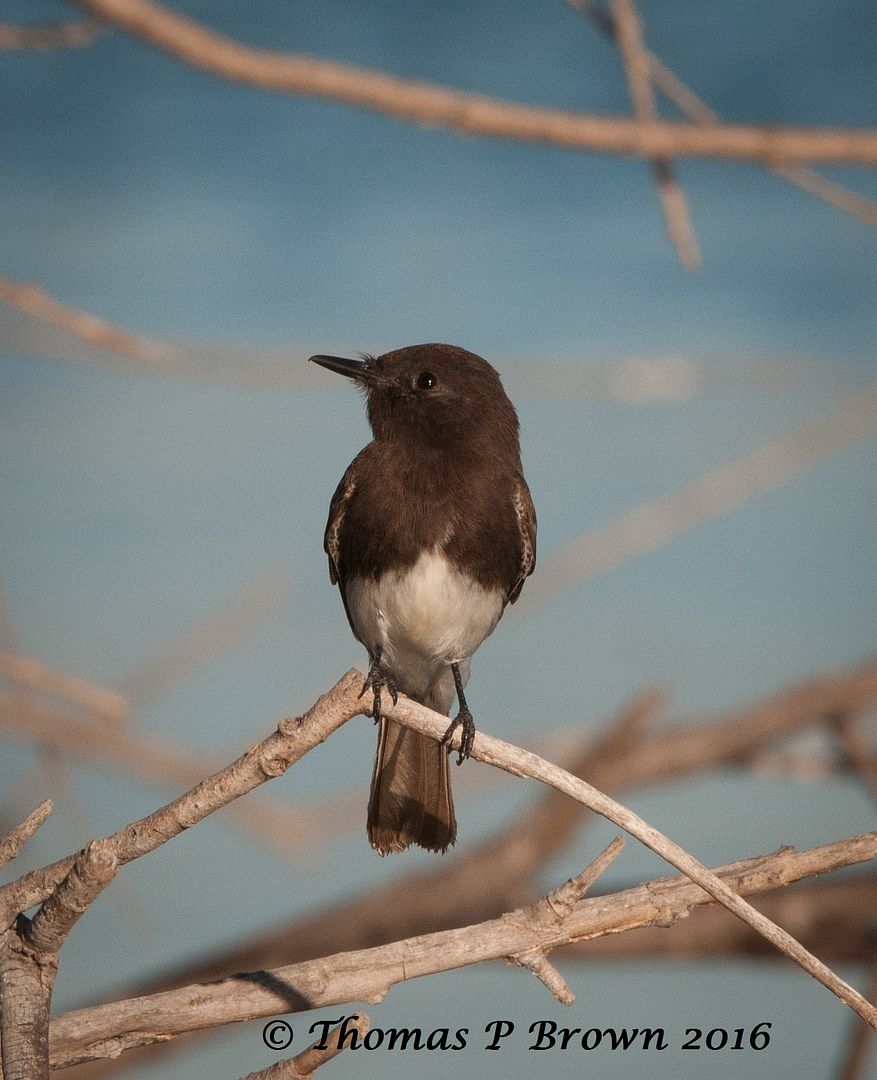 Another nice surprise was the incredible number of Yellow-rumped Warblers in the area. This was the first time I had seen them showing an almost flycatcher like behavior. The Pacific Northwest birds I have observed never feed in such a manner.




UPDATE!! After a couple of e-mails and a discussion with Richard Hubacek, I/we have come to the conclusion that this bird is an American Pipit! And last, but certainly not least......is a .....well, I am 90% sure it is a Sprague's Pipit. Ok, I am 99% sure, but everything I know about the Sprague's is that it has a little bit paler legs, so I am going with Sprague's Pipit, with a nice tan on it's legs from it's time down here in Mexico!!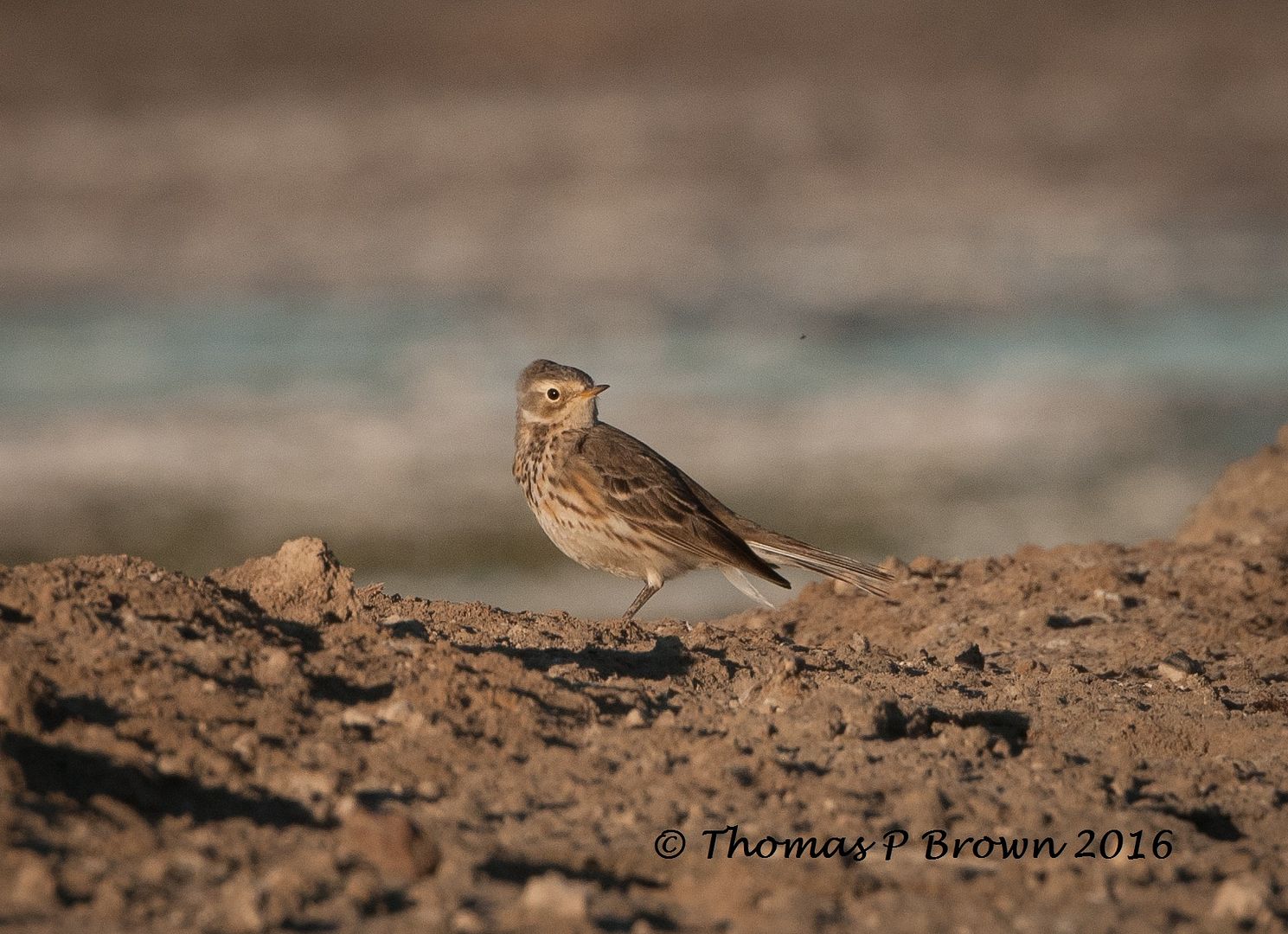 So, all told, it was a very nice break, one that I need to do more of!!

A little bit of action work
Tom
01/04/2016, La Ventana
As if trying to excel in the difficult world of high end bird photography isn't hard enough, I have challenged myself to expand my skills even more. My goal for 2016 is to work on my skills with birds in motion. I want to be able to add some dynamics to my shots, and with the little bit of motion I have added, I have seen some fun results. While I am not there yet, here are a few of the shots I took while in La Ventana.

This Brown Pelican was fighting against 20 mph winds, and some pretty high waves...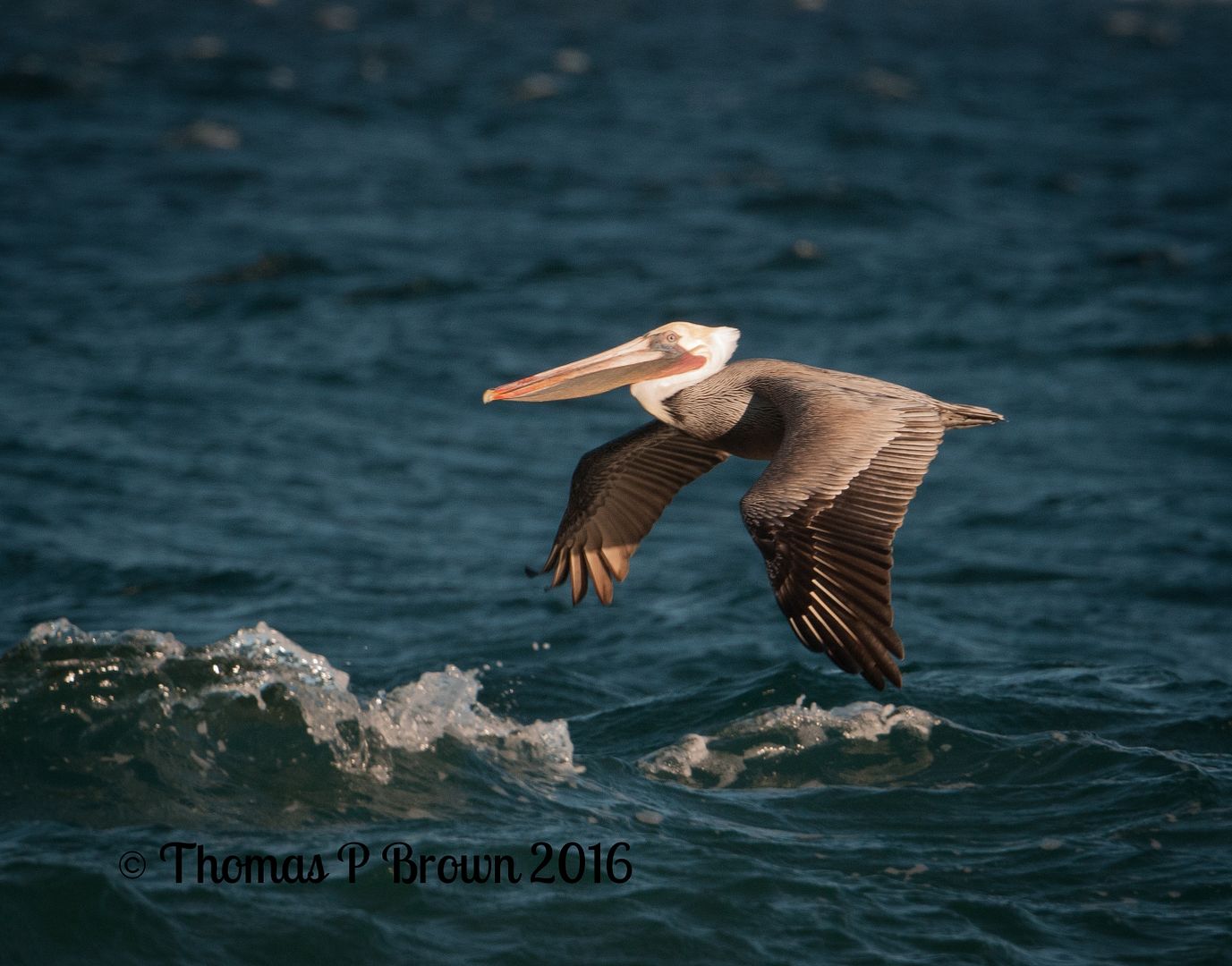 This Vesper Sparrow was flying around in the cactus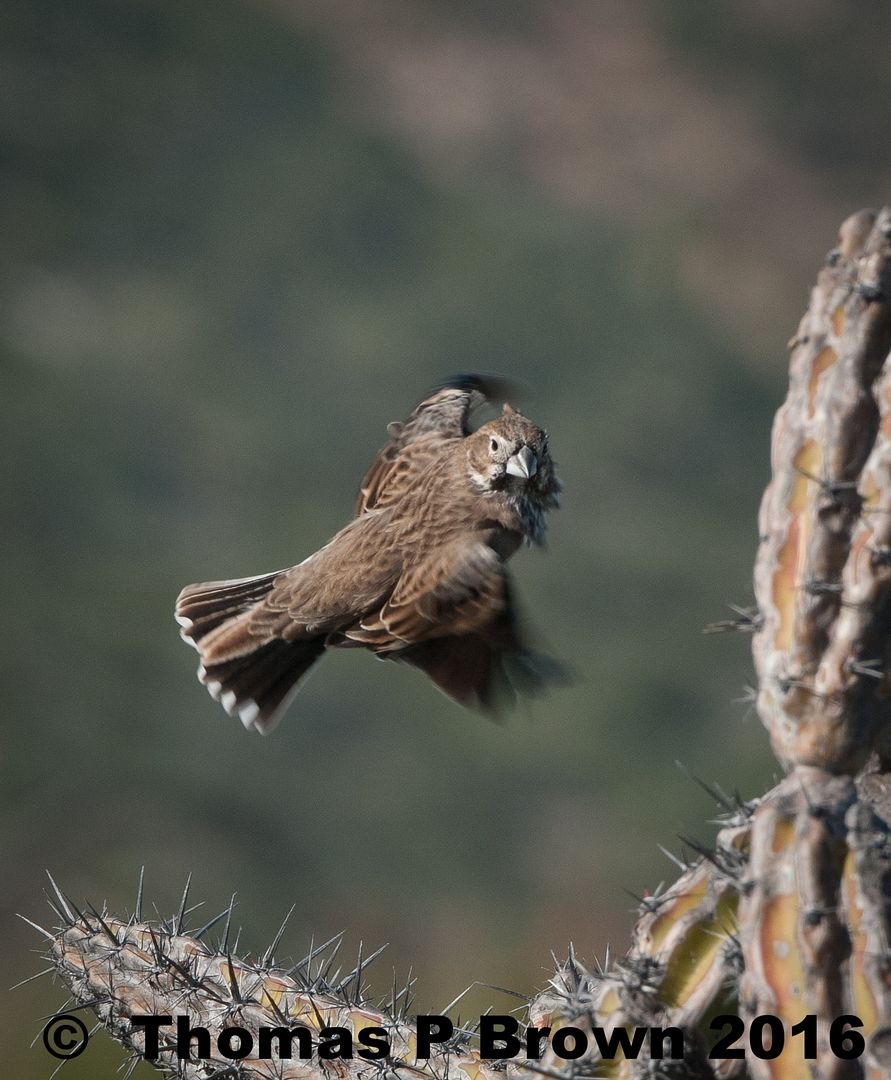 Owls are hard enough as they are primarily nocturnal, but when this Great Horned Owl showed up during the early morning hours, I was glad get a couple of shots




This Redtail Hawk was bombing thru the arroyo chasing some doves so he was a real challenge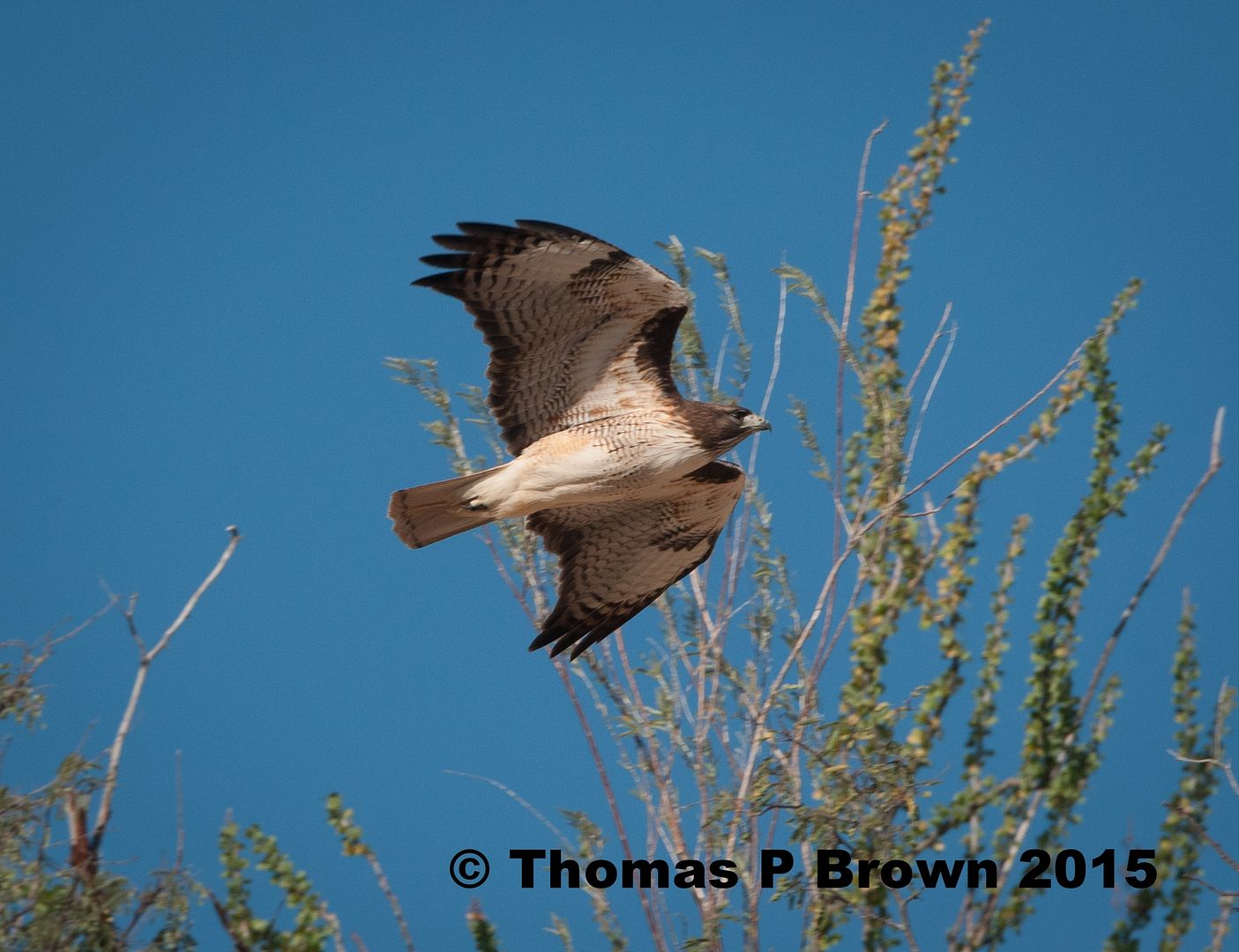 This little Gray Jay was just taking off when I snapped this shot





This is a second winter Yellow Foot Gull





This osprey shot was on the blog earlier but it still qualifies for my "Birds in Motion" stuff!




While at times there is nothing more difficult that trying to get a great shot of Hummingbird, there are times when they are as easy as any other bird out there!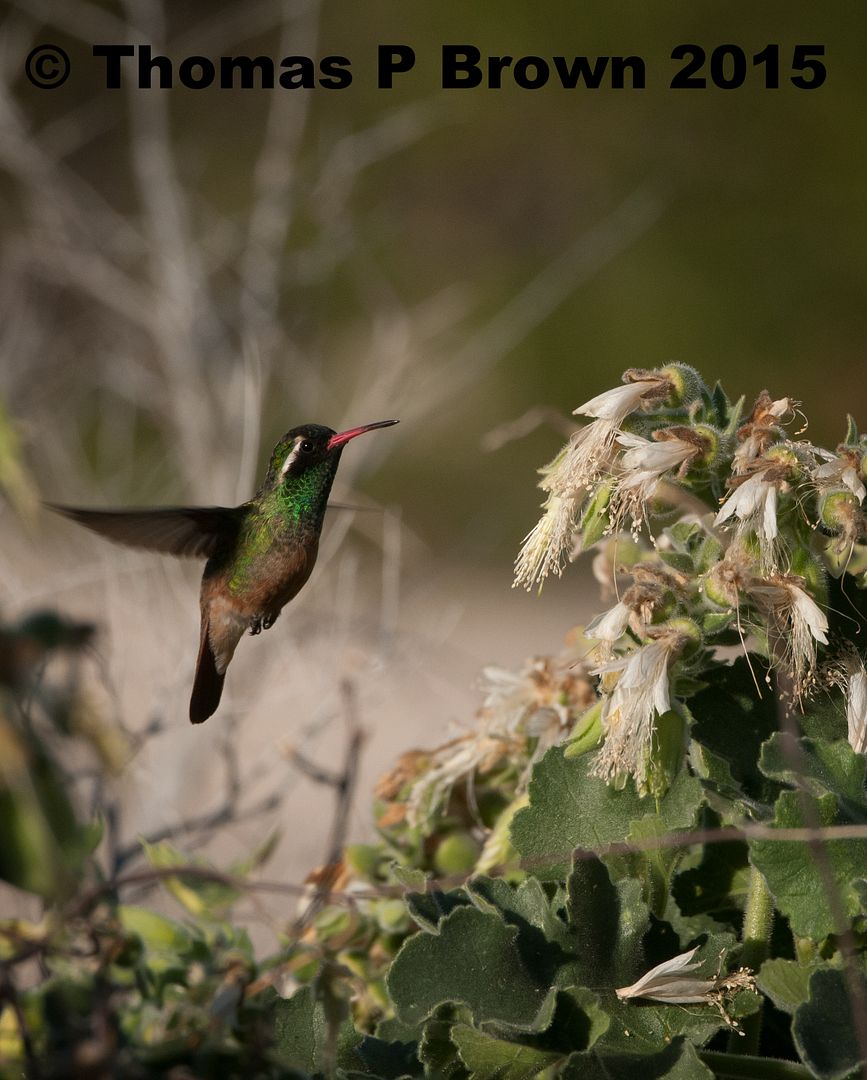 Keep checking back, for more of my "Birds in Motion" shots!!


La Ventana Birds #2
Tom
01/04/2016, La Ventana
Ok...so lets keep on going with the birds from La Ventana. One of the things I had noticed was that many of the species were already moving into mating mood. There was lots of courtship displays, singing and even a little "wink wink" fooling around going on.

The cover photo is looking back down the arroyo this time towards the water

This House Finch is starting to show his bright spring colors..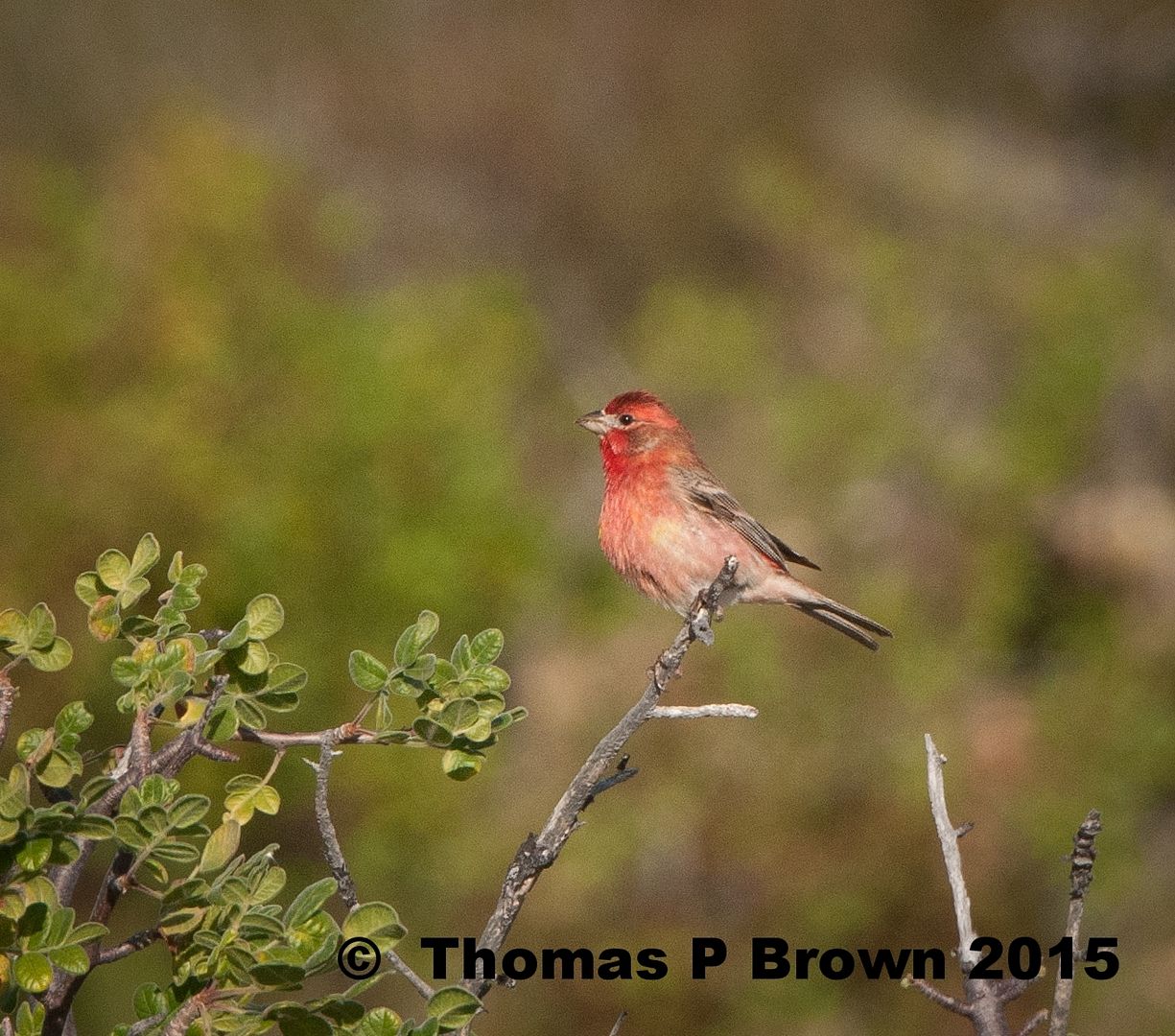 A visitor from the north, The White Crowned Sparrow was singing up a storm.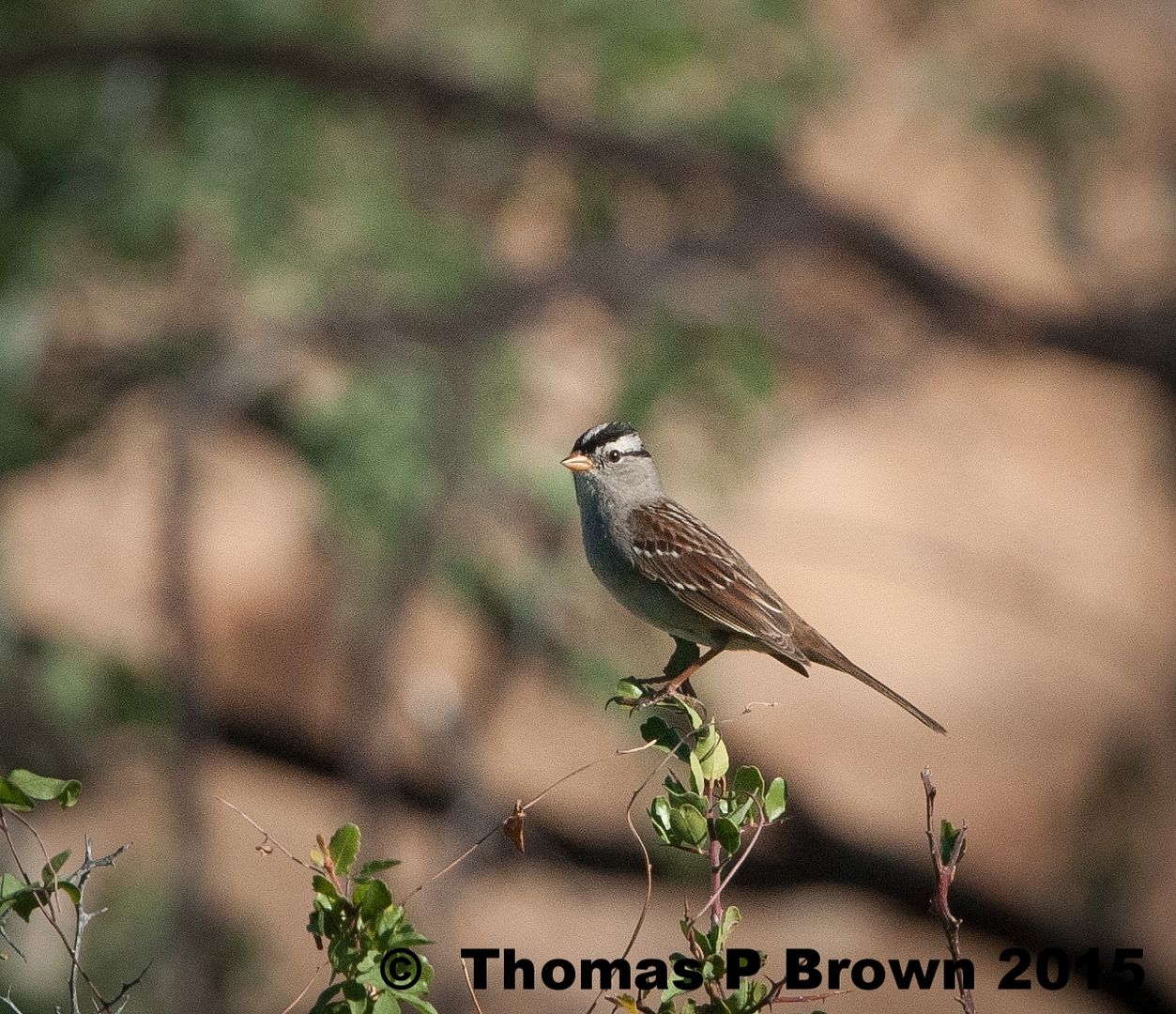 Here is s nice colorful Lark Sparrow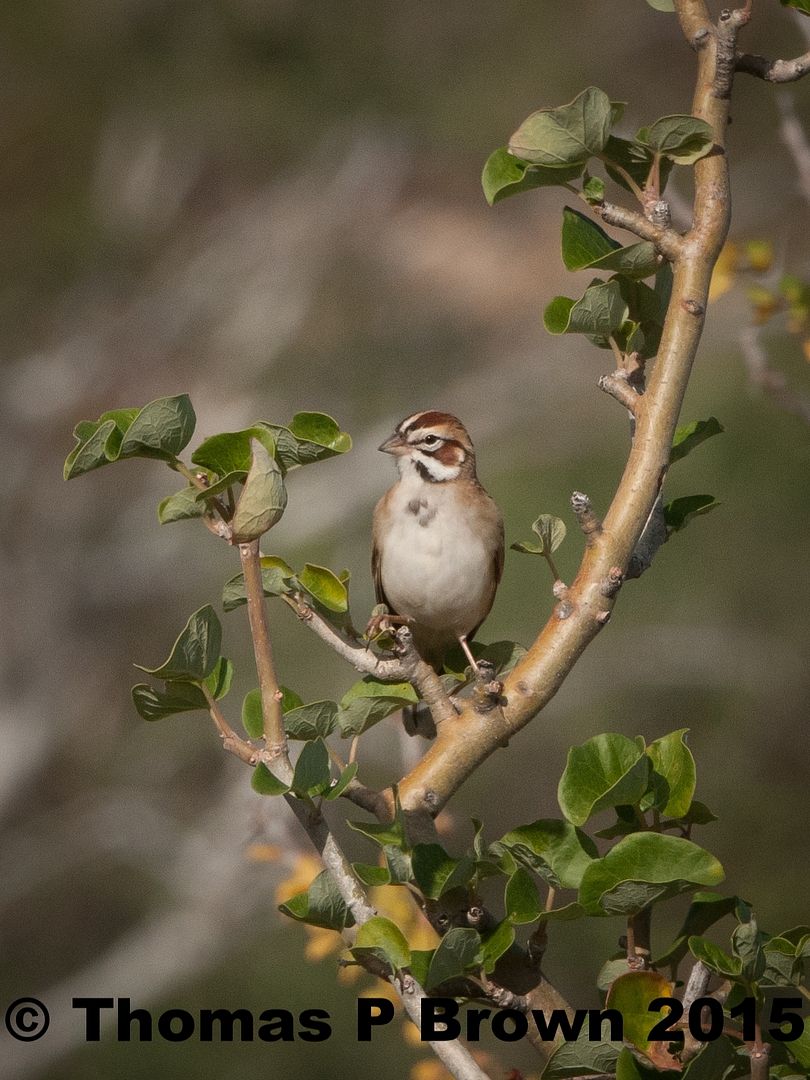 This Vesper Sparrow was part of a huge flock of birds...nearly 150 that all flew in for a day or two before moving on to the next arroyo over





Another of the large number of different sparrows that had migrated into the area was the Clay Colored Sparrow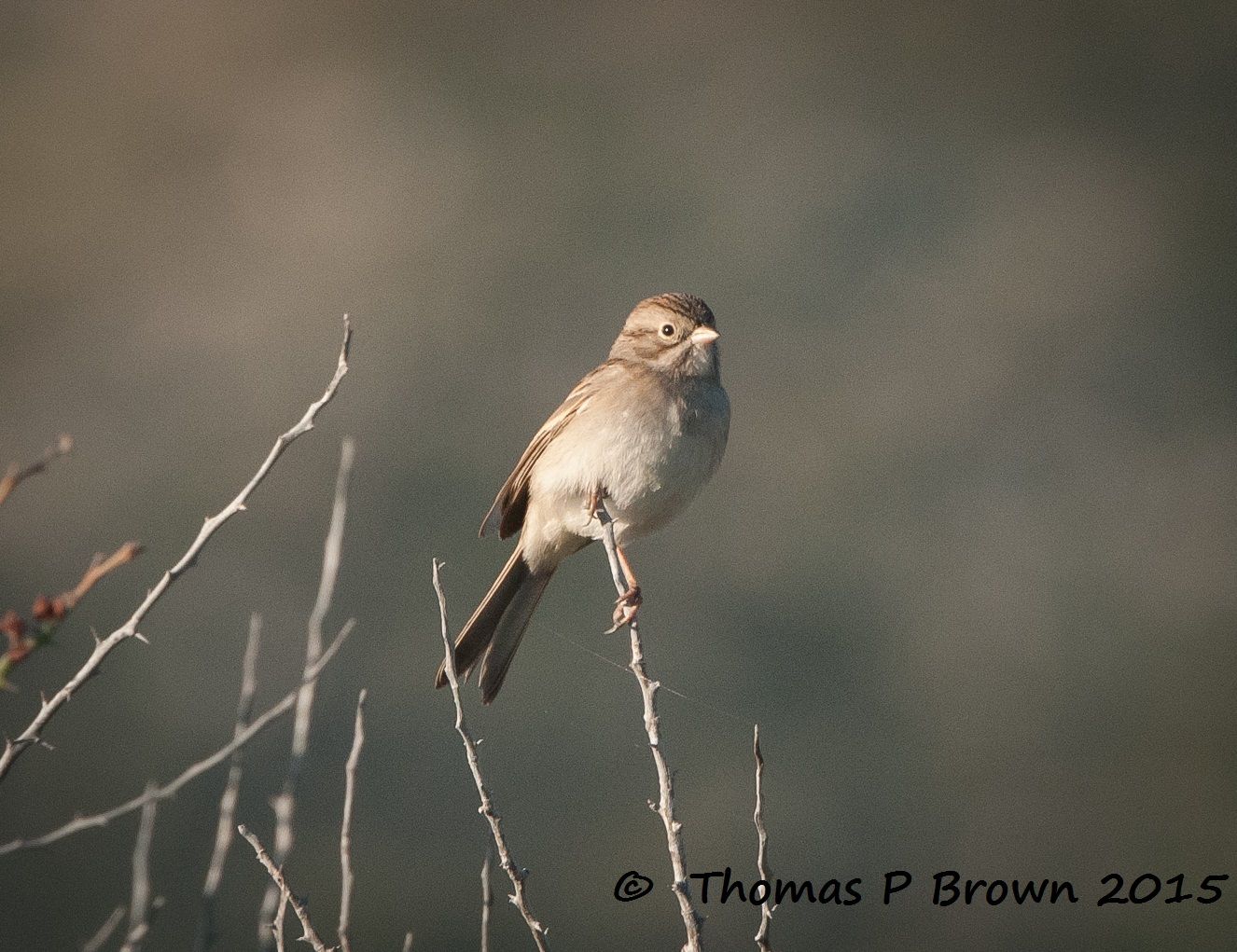 The beautiful pair of Loggerhead Shrikes were obviously enamored with each other.....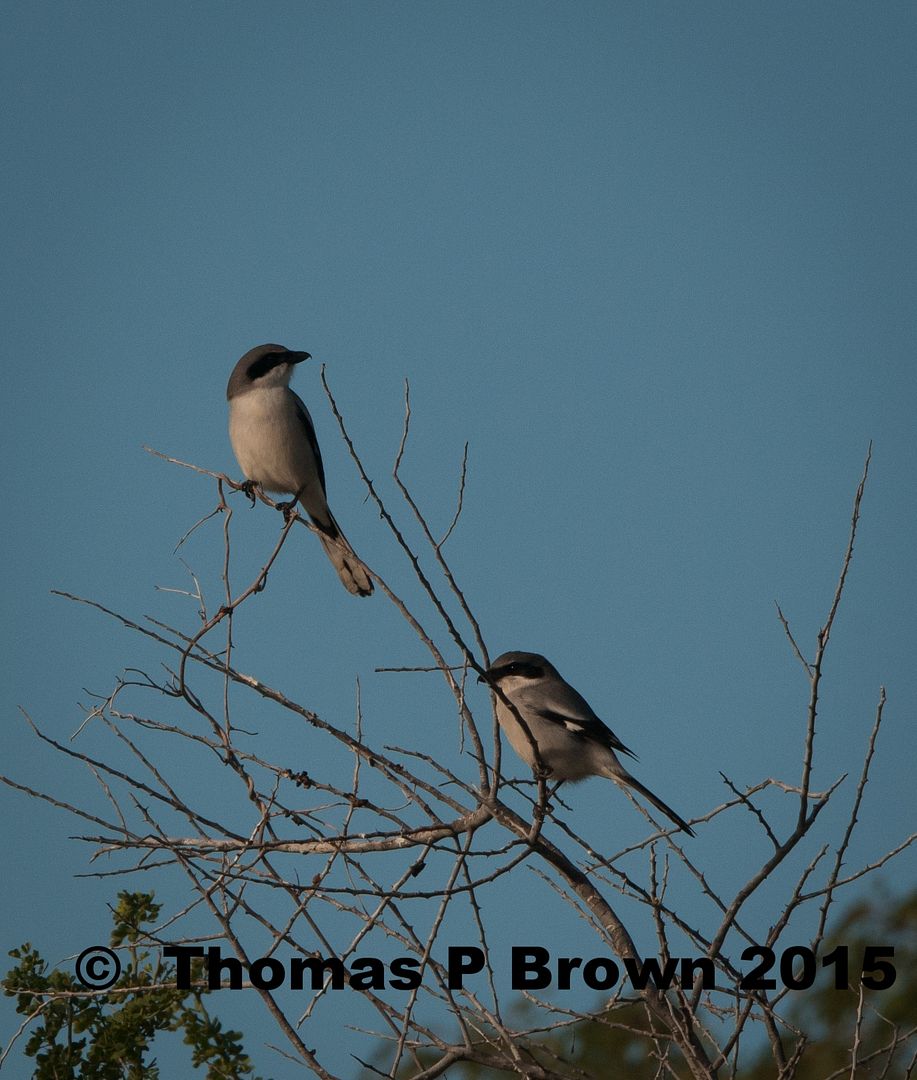 This male Costa's Hummingbird spent the whole morning chasing all the girls around....eat a little, chase the girls, repeat!






After a steady diet, not literally speaking of course, of White-wing, Eurasian Collared, Common Ground and Inca Doves, it was fun to see some regulars from up north, the Mourning Doves which I am sure have migrated in to the area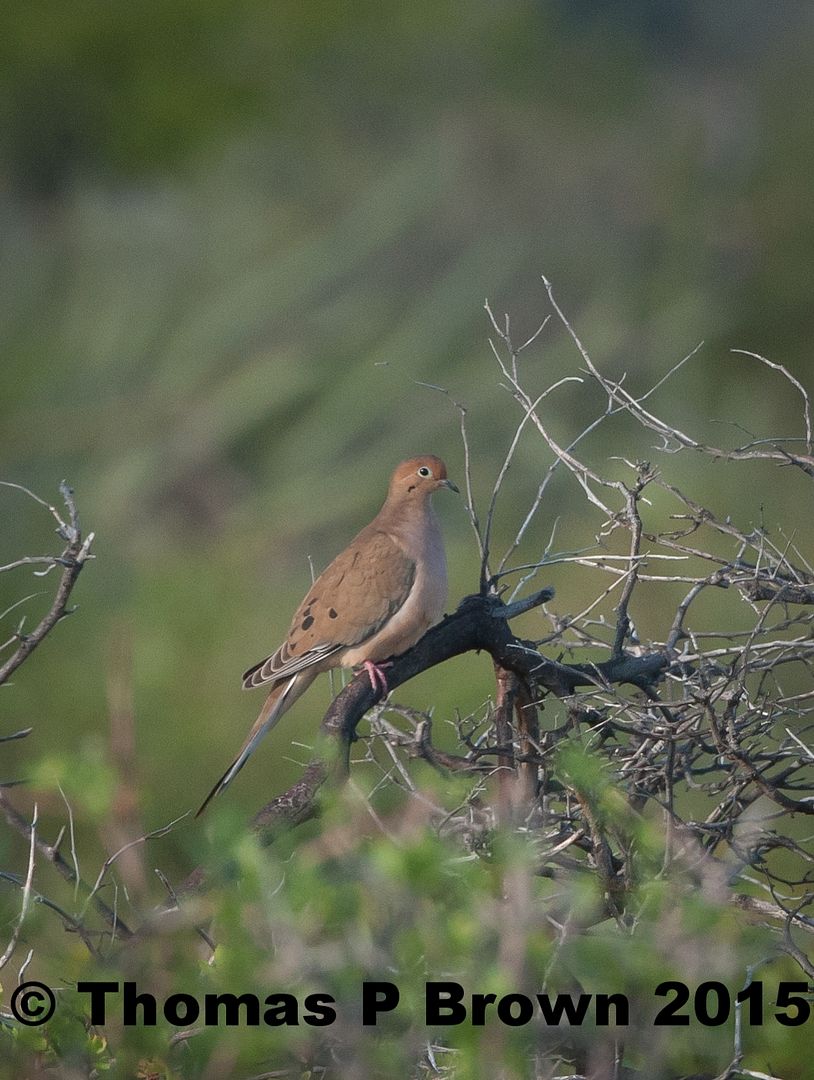 This little male Black-tailed Gnatcatcher was singing up a storm looking for a girlfriend as well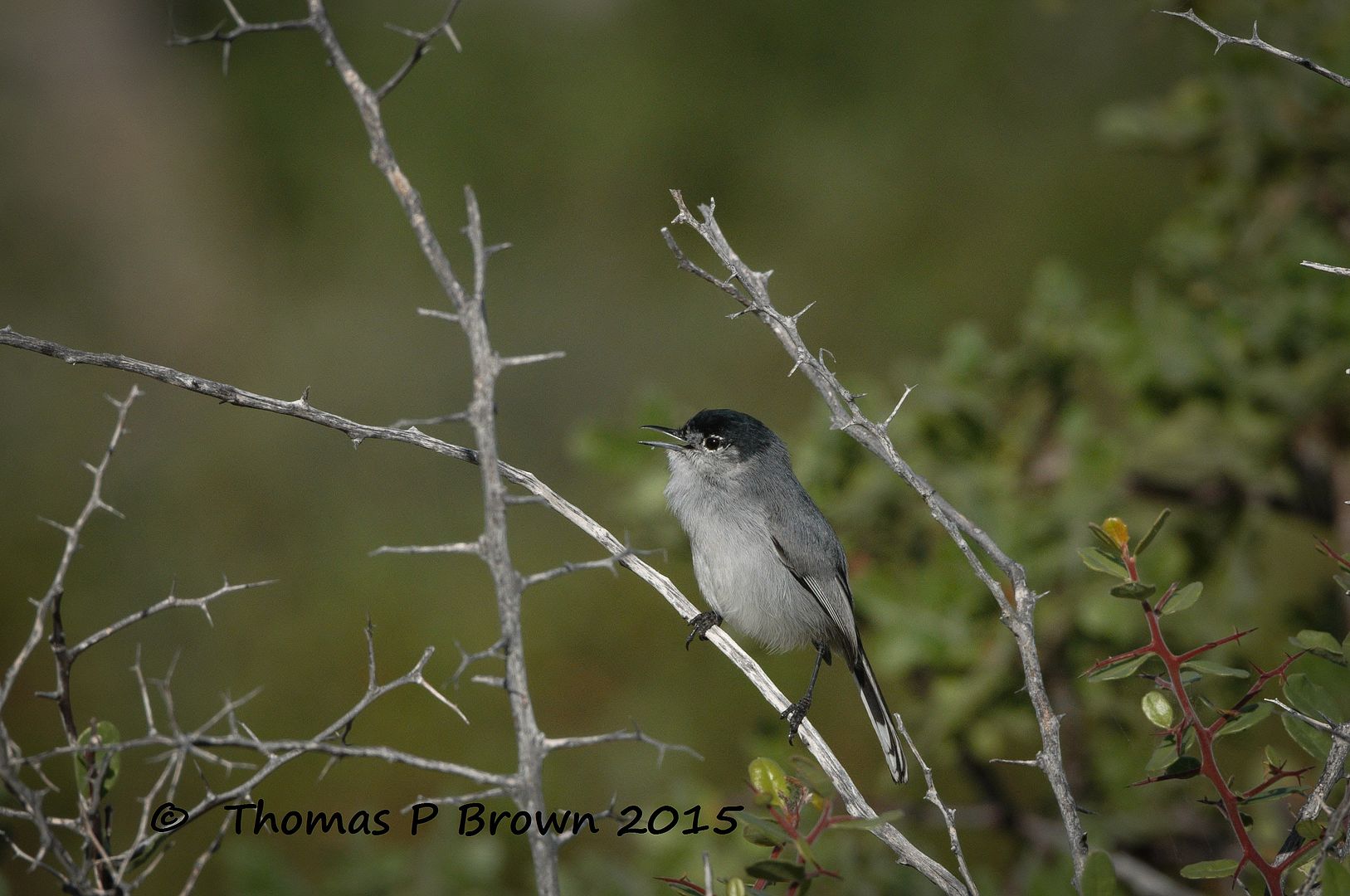 ...and the last bird in this set will be the Orange-crowned Warbler.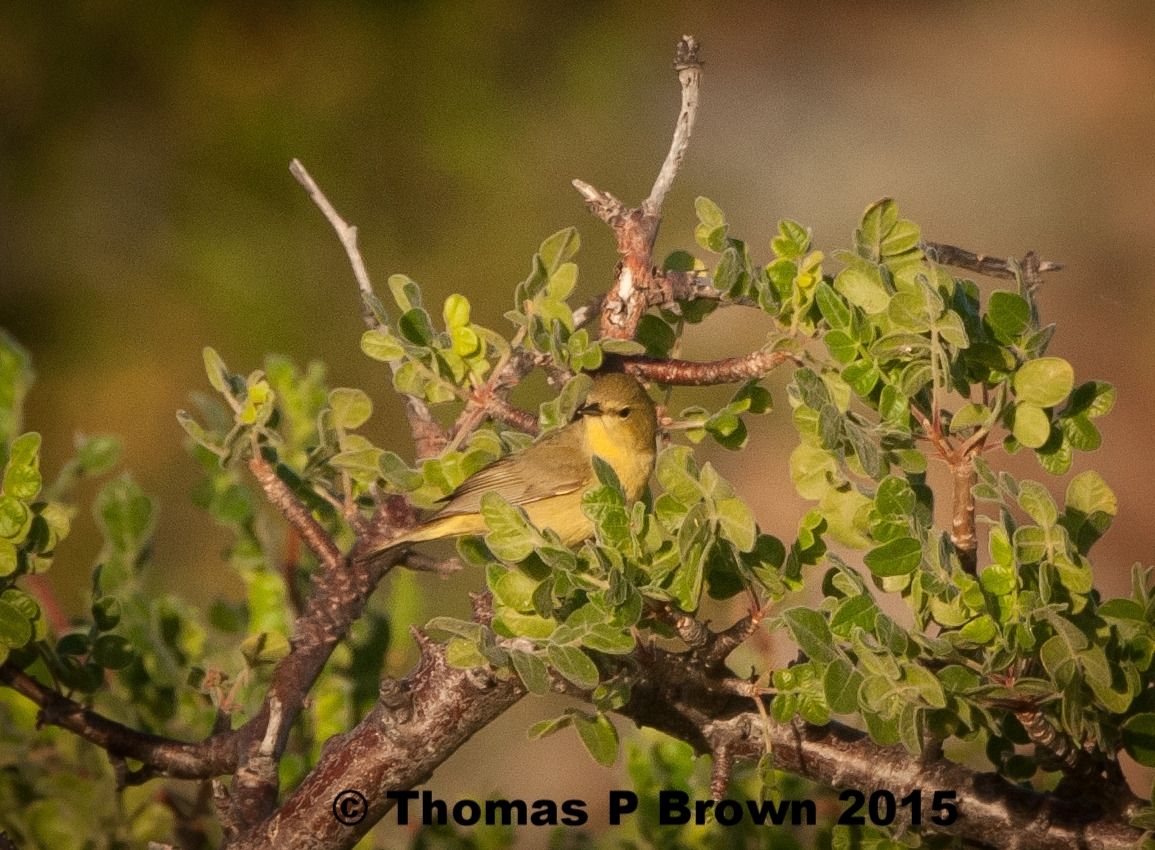 Again, many thanks for checking in with us, and following along. I will try to get the last of the bird shots posted tomorrow, and then move on to some random fun shots from the area!

La Ventana birds redone
Tom
01/03/2016, La Ventana
I posted a nice long story and lots of photos....and poof! it was gone! Don't know what black hole it feel into but it did!

So...I am posting the photos again and will rewrite the story later. I hope I do not get todays photos mixed up with tomorrows...

Dang it!

Just some quick stats from this trip. I was able to identify 47 bird species with in one mile of the trailer, with an additional bird that I have yet to figure out, 5 species that I have not seen here on the Baja before ( not new to me just never here)

The photo above is the very end of the arroyo, just about one mile from camp.

Ok, now that I am starting over, here is at least a small description of the birds below.

We start our with a very rare day time shot of a Great Horned Owl






This is one of the indigenous species for the Baja, The Gray Thrasher





This little flycatcher, The Gray Flycatcher has been some what rare in this area, until I found this particular arroyo, where I saw well over twenty. They do not eat butterflies, but he was looking this one over pretty closely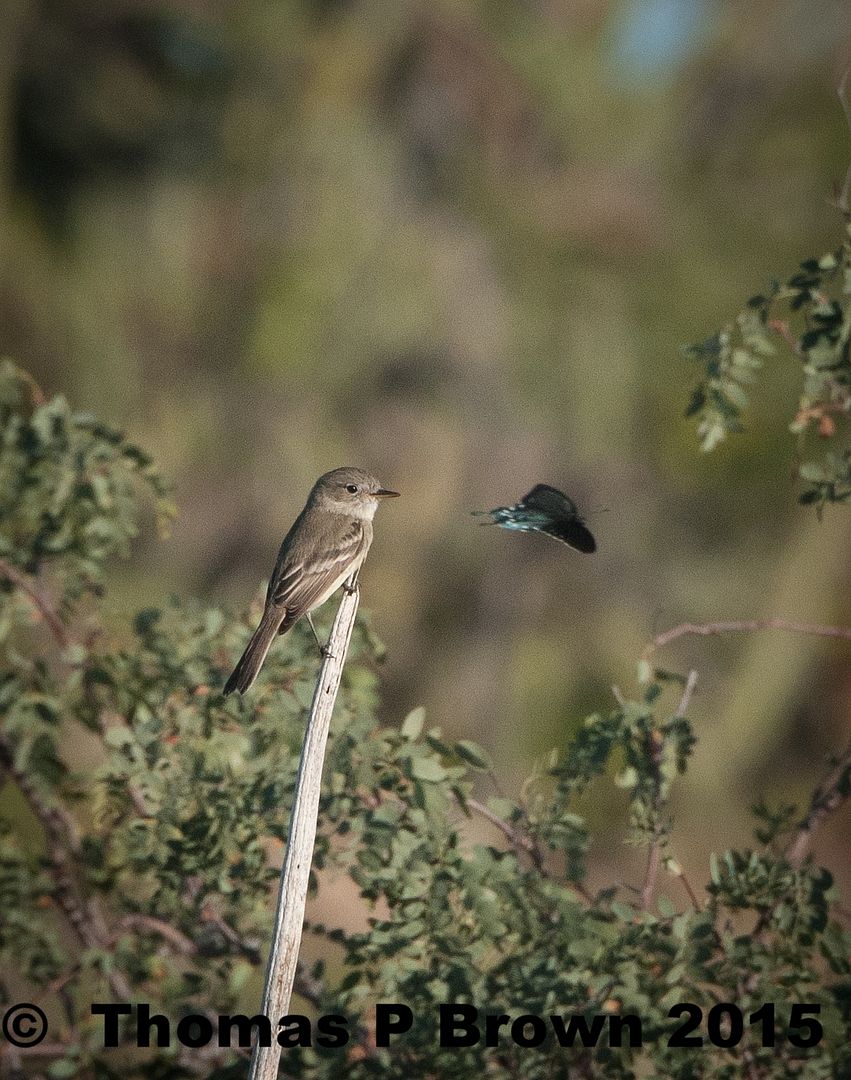 This is one of the uncommon winter migrants into the area, the White Crowned Sparrow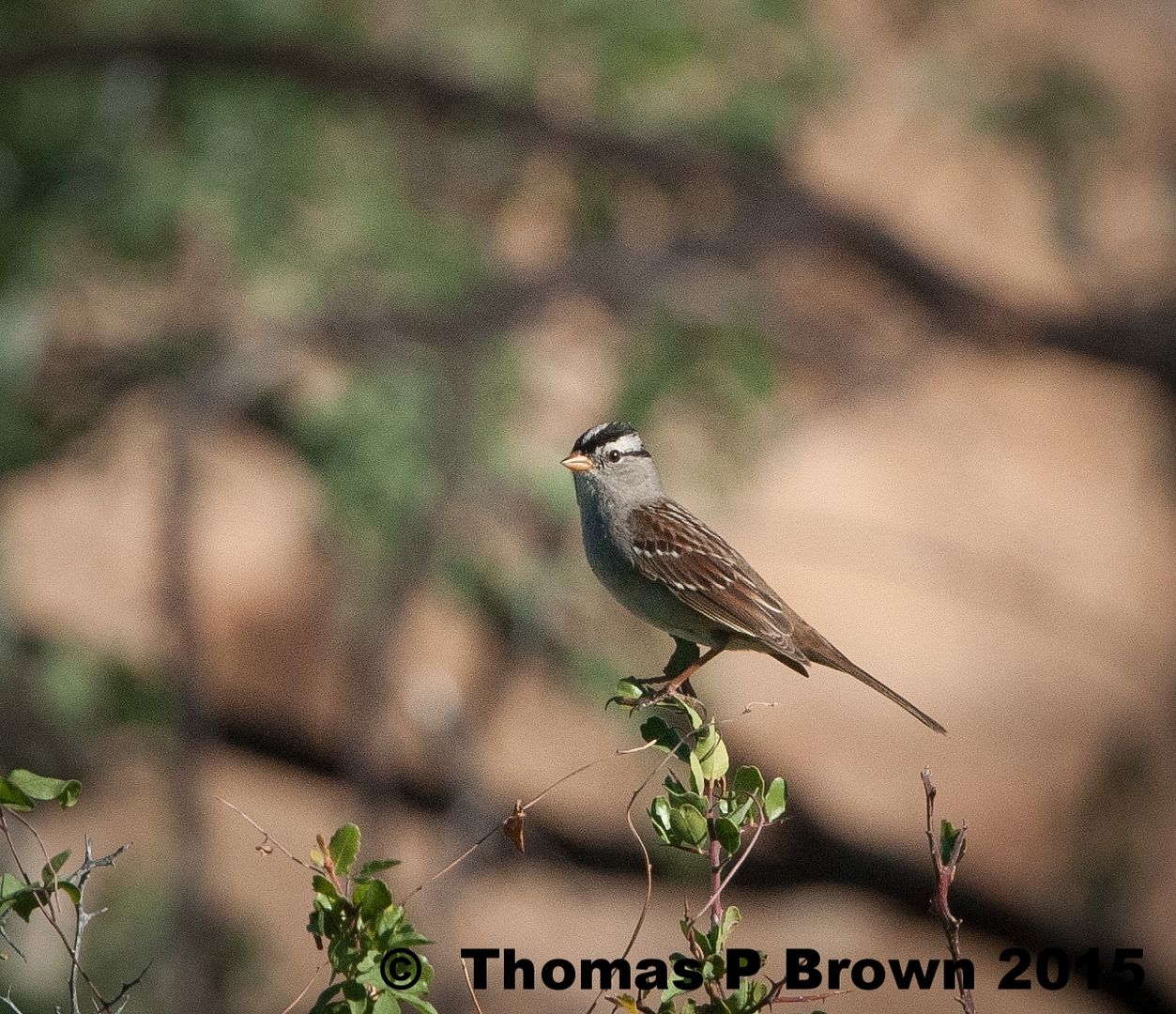 I just can not tell you how much joy I got from sitting around in a bunch of rocks, with several hummingbirds feeding all around me one morning. And then to add to the excitement, a beautiful male Xantus Hummingbird showed up gave me some of my best hummingbird shots ever!!






I have gotten to take the Verdin for granted as it always seems to be around, but it is such a lovely little bird!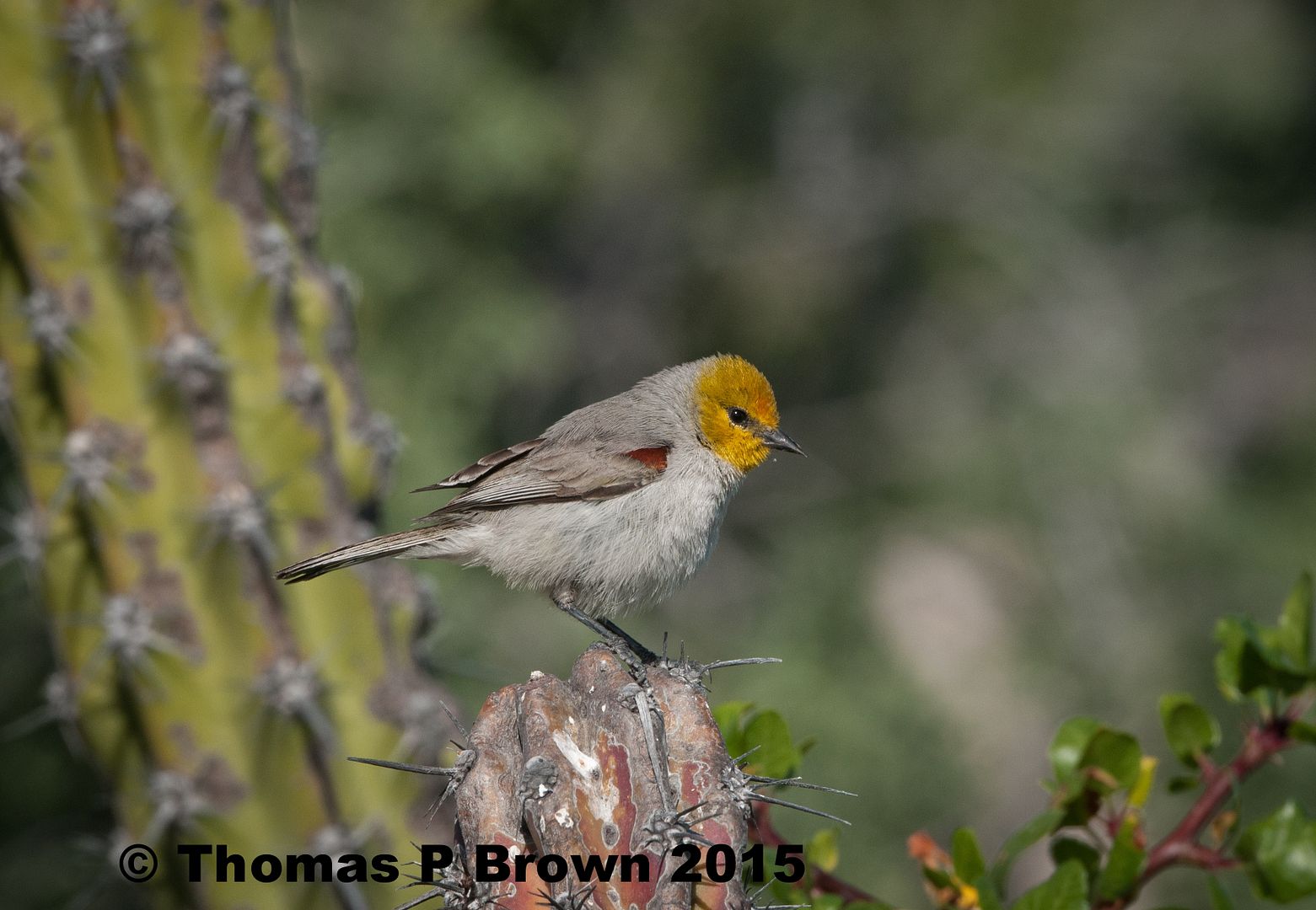 This osprey was fishing right in front of the trailer. It was very early in the morning and still a little dark to get a great shot, but this is still fun!






Another bird that is some what common on the Baja, but I had not seen in a while is the Phainopepla. This male was calling and strutting around looking for a girl friend!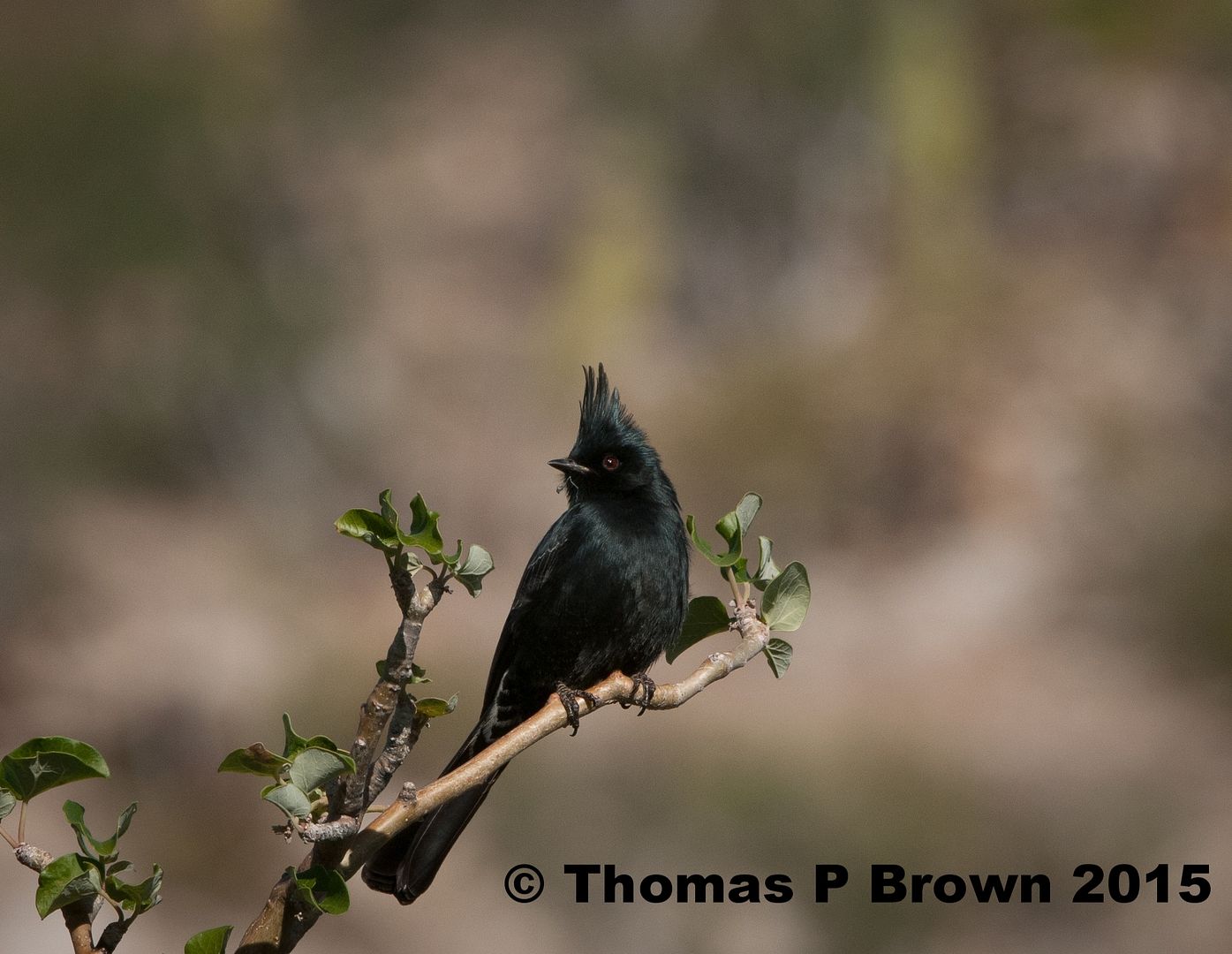 Here in this part of Mexico, we have a very large number of Hooded Orioles, so I was very please4 to get to see a pair of Scott's Orioles. The female was quite a bit more bashful, and staying well back in the brush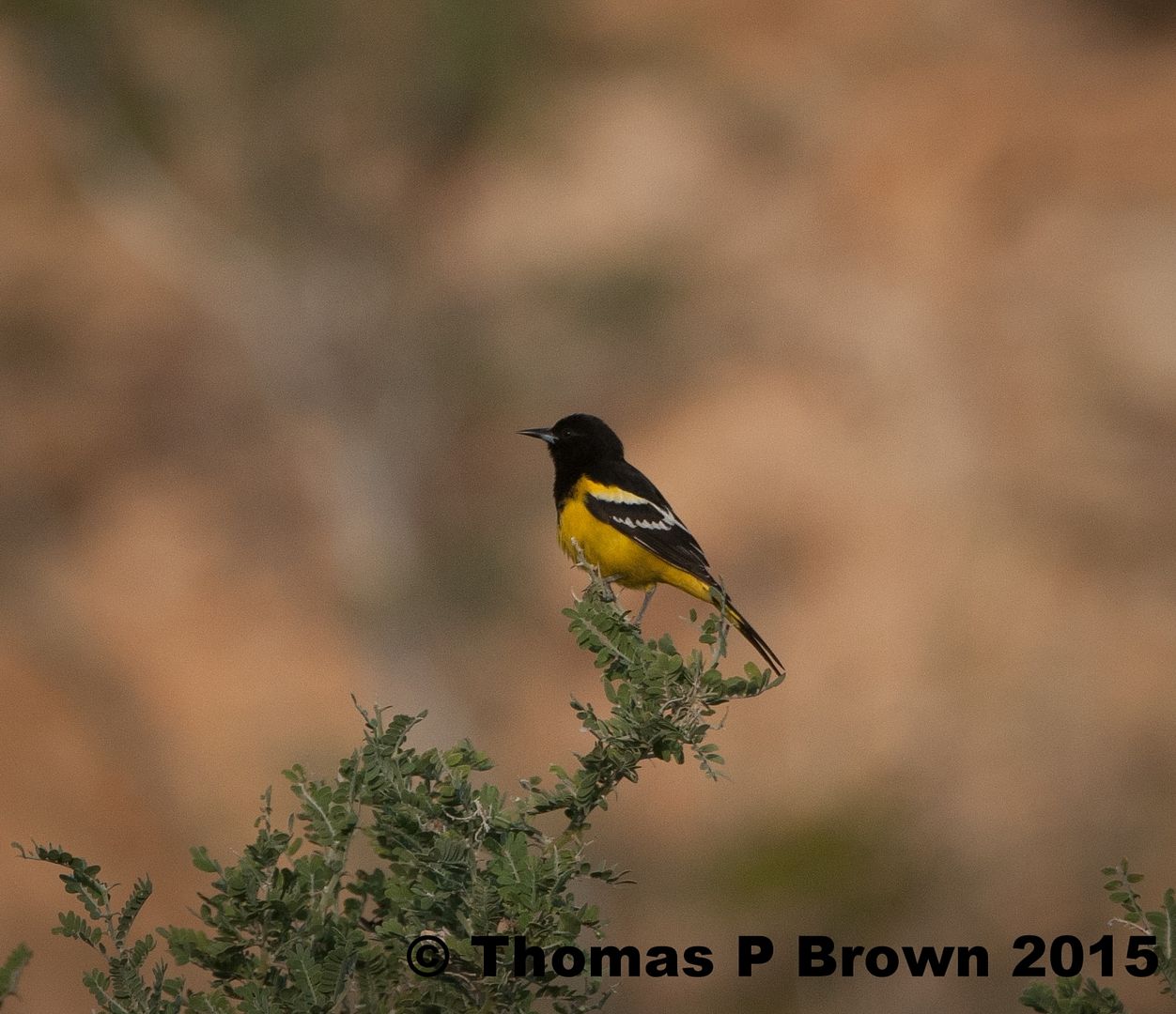 A Windy La Ventana vacation
Tom
01/03/2016, La Ventana
Rather than just jump right into the bird pictures, of which there are a bunch, I am going to show off a few of the kiting shots I got. La Ventana hosts a couple of huge international events. While the Kite Boarding are a large part of these events, the extras so to speak, like the "Big Air", Freestyle, foiling, and long distance races are pretty awesome. In addition, there is a Long distance SUP board race, a poker run and a lot of after dark events The first of these big events starts Jan 5th and runs thru the evening of the 10th.

La Ventana, which means "the window" in Spanish is small village, that is located on a channel between an island and the Baja. This time of year, the north winds really funnel thru there, making this an ideal place for world class wind driven events.

The crowd was starting to gather by the time we had decided to stay over for Christmas, so we got a chance to watch some incredible athletes out on the water. It is pretty amazing once the elite of the group see a camera with a really big lens show up, they are pretty quick to start to show off for you.

Below are a just a few of the examples of what these guys and gals can do out there on the water, and mostly in the air!!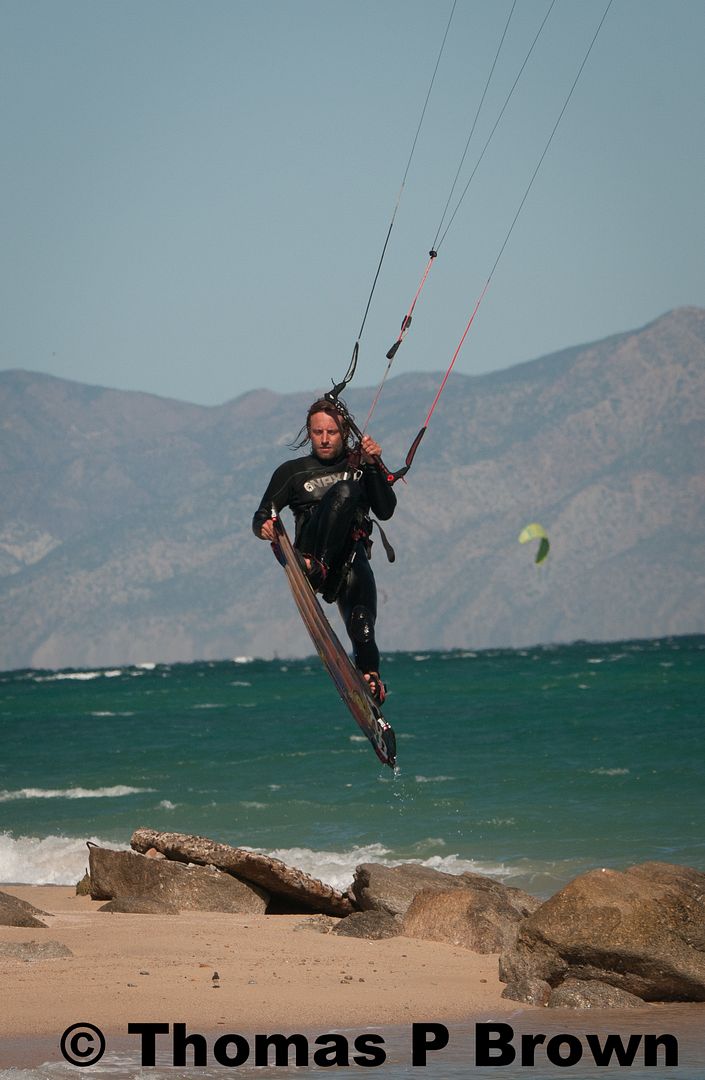 The latest craze down there now are the foiling boards. This board has fins under the water, so you are held up out of the waves. This means you do not feel any of the bumps, just a smooth, VERY fast ride.





And now...you want to talk about big air.....this is BIG AIR!! For reference, this guy is at least six feet tall.