You just never know what you'll find in La Paz.
A few nights ago, we were riding our bikes back from dinner with friends and came across this free concert!
Who would've guessed we'd run across a Gene Simmons/Kiss Band look alike – or wanna be's in La Paz!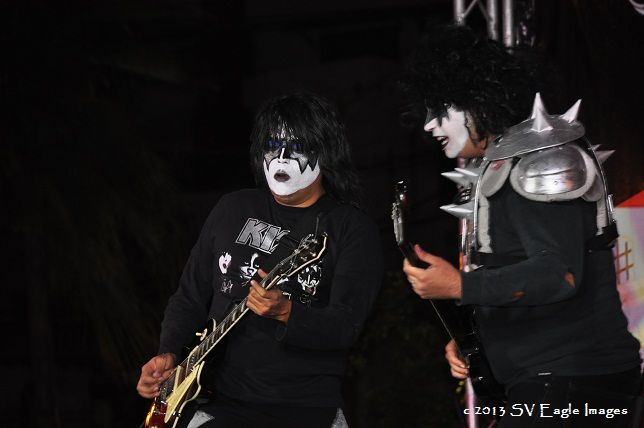 As Tom said, they weren't half bad.... but then they weren't half good either! The laugh and chuckle was worth the price of admission!