Pancho is our new vehicle,a 1998 Ford Ranger pick up, gifted to us by my Father, Don. It's got a few miles on it, and the finish is perfect for Mexico. In fact, we've owned it for 4 days, and have put 1200 miles on it!
We put a canopy on it while in Sacramento for security, stowing stuff and road trips. It's a good thing, because the back of the truck is pretty full.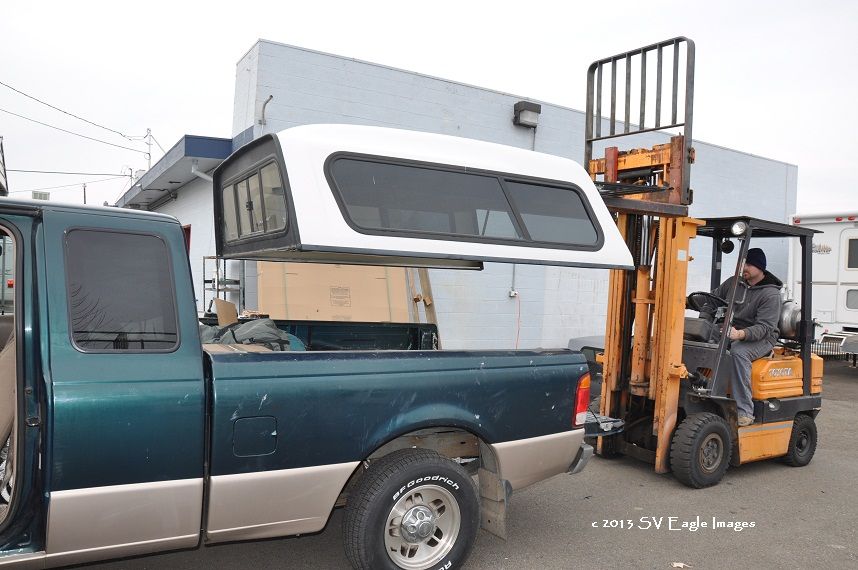 Pancho got a little taste of that yesterday as we passed through the very cool rock clusters and cactus in the Catavina area of the Baja. We'll be going back to this area for more in depth exploring.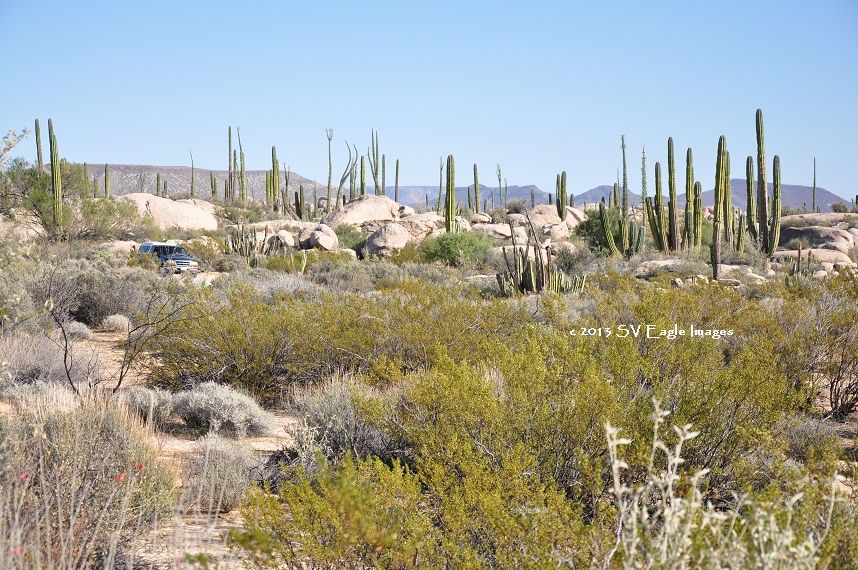 We did some more exploring in Guerro Negro earlier today and have made mile/kilometer markings on our new map for other trips. We'll be back in La Paz in a day or two.