We've been accused of still being in the 'trip' frame of mind... rushing around and all that. I'm not sure I'm buying that - we've been busy since we've been back. AND, out of the last 5 days there've been 4 naps! I'm thinking that's a great improvement!
We have been busy, that's for sure. And we're still on the hard, which I think adds 'extra' time to anything we want to do.
We finally were able to pick up our clutch plate in Escondido. After several phone calls and emails while at the show, the part was to be overnight shipped to Costa Mesa for us to pick up. We arrived the day after it was due and no part! The company had forgotten to ship it - from Maryland! So, we had to stay an extra night in Escondido where it arrived, overnight-ed, the next day. It fits, and Tom is currently putting all of the engine and transmission parts back together, while I write this. So far, there's only been a little bit of swearing. I know he's jonesing for a hot tub however!
It still amazes me how time just seems to slip away. Grocery shopping takes all day. Even simple day to day stuff takes longer that I'd planned. For example, to go to the showers, or 'facilities'.... it requires a climb down the ladder, greeting all of the five 'guard dogs', just to stay friends, walk through the yard, through 2 gates, across the parking lot, to the marina office and key into the showers - about 15 minutes, each way. OK, so there's about an hour... because of course there will be at least one person to chat with along the way!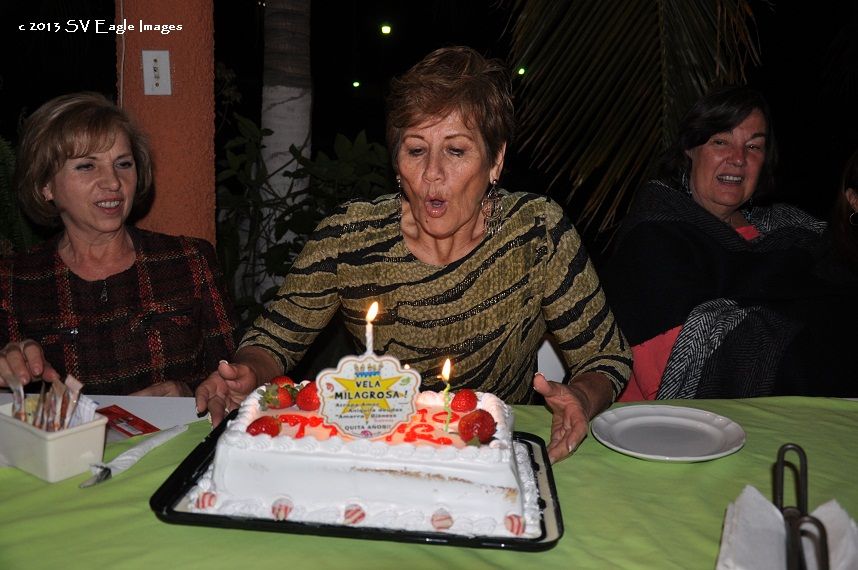 Wednesday night saw us at the La Costa restaurant for our friend Olivia's birthday celebration. Since our 'days' are one apart from each other, we'd planned to do something together. She got the jump on me, so now we'll get to have another one! Lot's of friends and family gathered for socializing and dancing and eating a tres leche cake that was very yummy!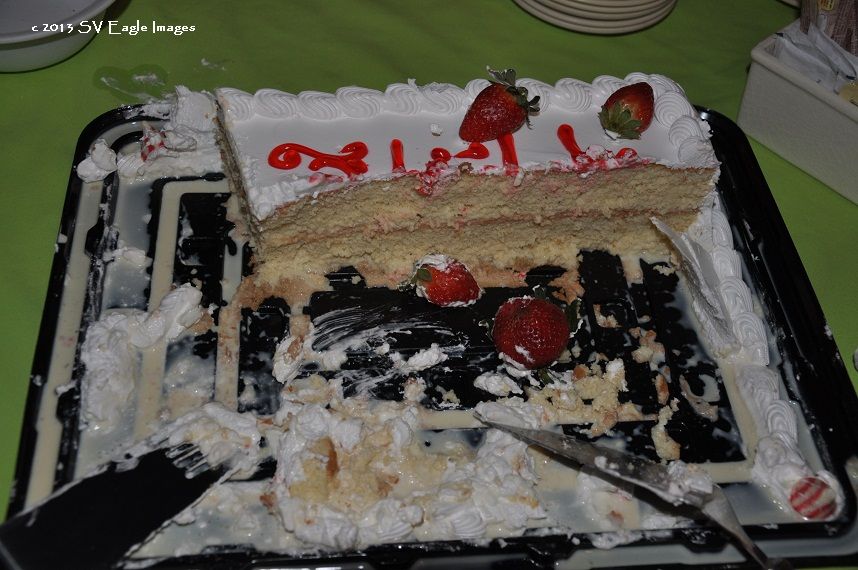 Tom and Jerry, quite the pair, aren't they, were 'singing along' to the band.
We spent a quiet Valentines evening sharing a yellow tail tuna and chicken dinner, and playing cards with our friends Rocky and Renaye on Euphoria.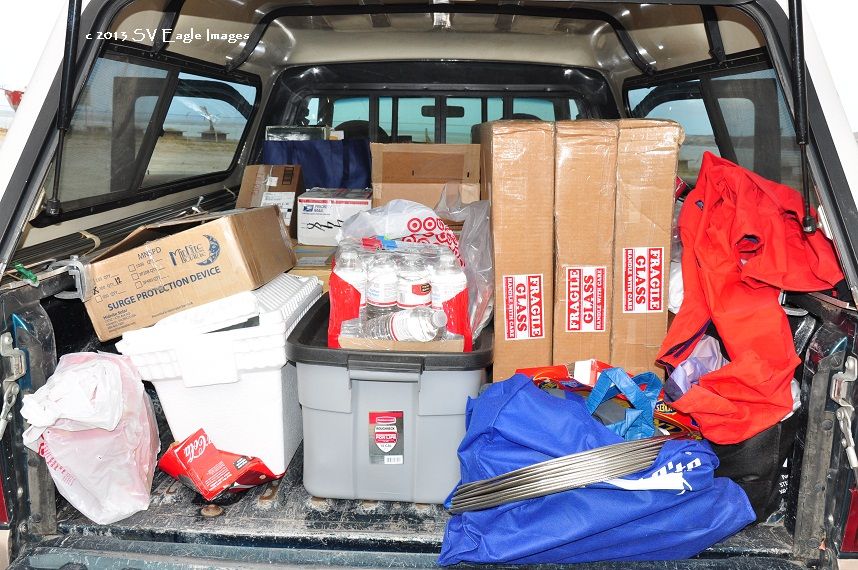 Truck full of items to be delivered!
This weekend we'll continue with the boat projects unless something better comes along. Several of our friends are preparing departures for the South Pacific, the mainland and Canada so I'm sure there will be a gathering or two on their behalf. The bottom of the boat is scheduled to be painted on Monday and Tuesday and we're scheduled to be back in the water on the 22nd.
Will keep you updated on our progress!