Bird pictures
Tom
05/03/2012, Sea of Cortez
Here are a few new bird pictures, above is the Gray Thraser

This is the Phainopepla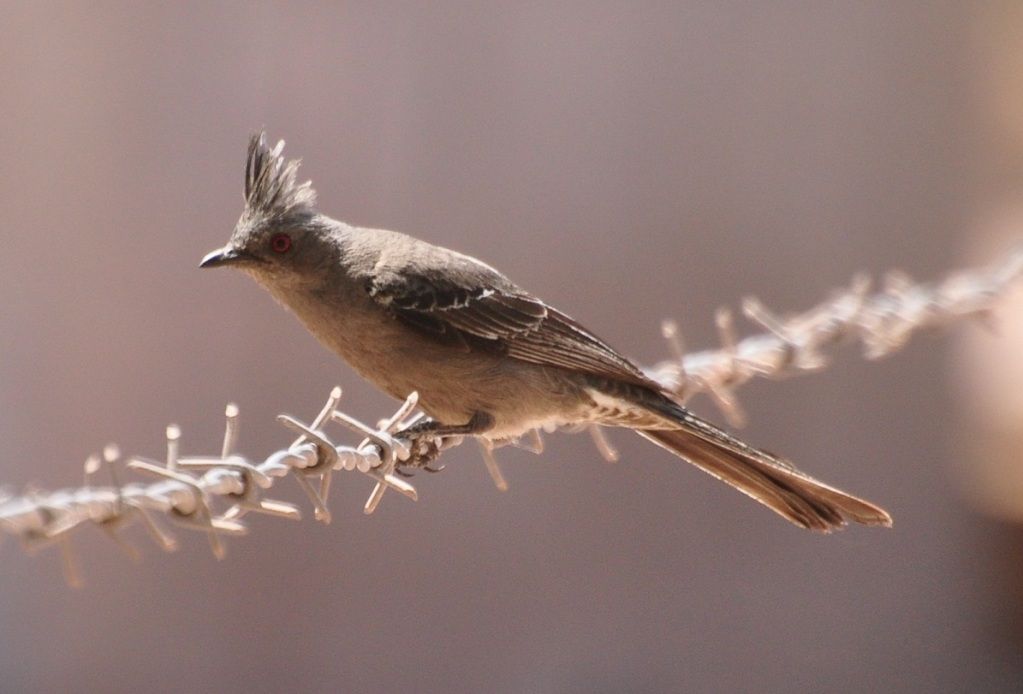 The black throated Sparrow




The Ash Throated fly Catcher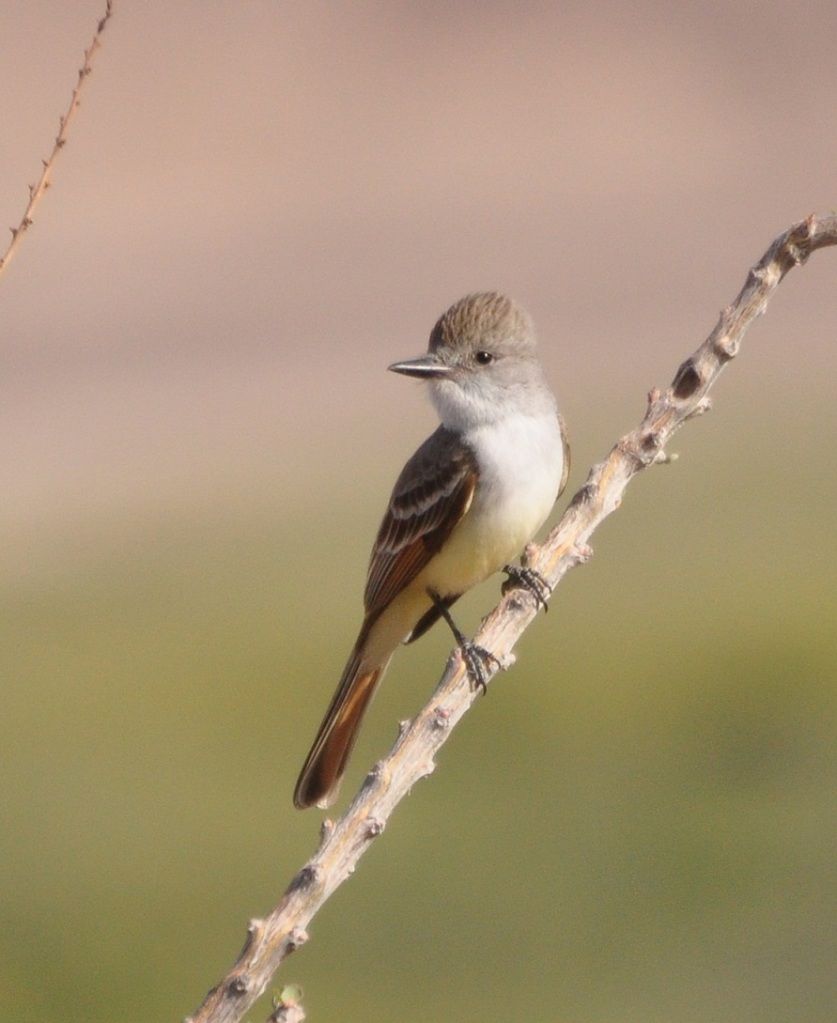 The eared grebe in breeding plummage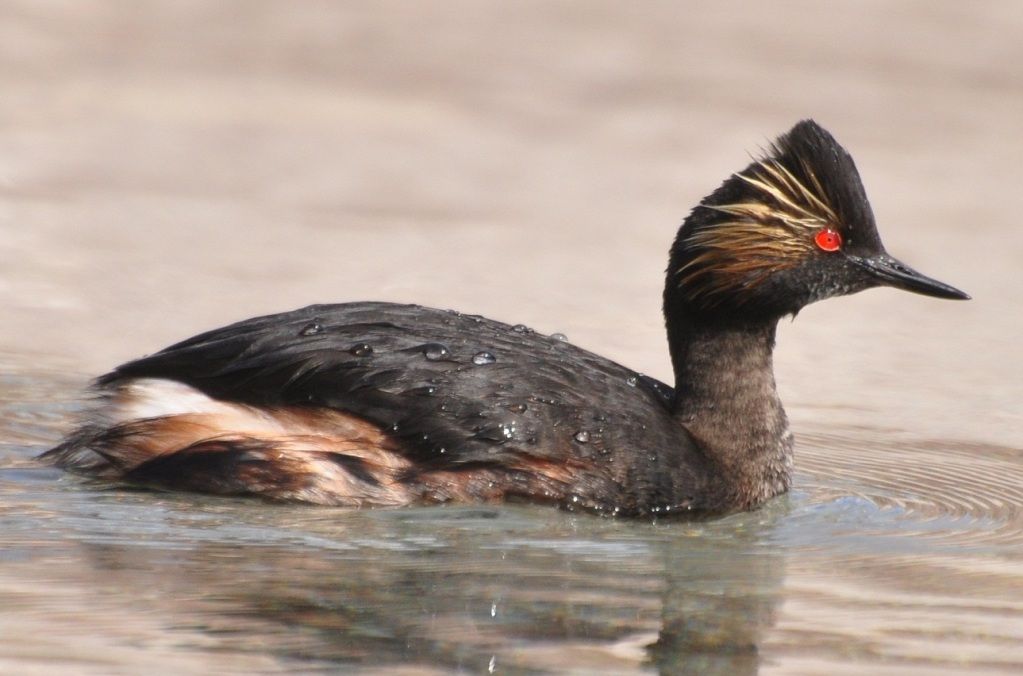 A view from the top
Tom
05/02/2012, San Evaristo
a view from the tlop of the hill looking down on the Bay of San Evaristo. You can see Eagle, along with our neighbors Willfull Simplicity, and Time Piece


Posting some pictures
Tom & Jeanne
05/02/2012, Our trip north
We are takeing a few moments to post some pictures of our trip north, in the last few weeks. we had planned n going back and attavhing them to the posting that was realative,,,,but everybody would have to go back thru 7 weeks of postings to see the pictures. So, here is what we have been doing the last few weeks.....

Above you see Jeanne hanging out on the beach with her new friends from San Evaristo. She has been a huge hit with all the girls, and she has been sharing her photos with them has been a special treat, both for them as well as us.

Tom goes kayaking with Eagle in the background.




Tom goes to back to school, while Jeanne is out taking the school pictures from all the kids at San Evaristo




Charoltte off off SV Willfull Simplicty shows us how to open a Pacifico Cervesa




another great fish dinner at Ciprianna's in San Evaristo. She cook several of our fish for us as well as other guests at her Cantina


Sad Comments from the editor
Tom
05/02/2012, The Sea of Cortez
For the two and a half years we have maintained this blog, and as far as we can tell, people have enjoyed it. Many of the local cruisers we have met down here tell us we are crazy, not only for doing the amount of work it requires, but opening our selves, and our personal lives to the general public. We have heard stories of people leaving incredibly nasty, or in some cases nearly threatening comments. Up to this point I guess we have been lucky. That luck has finally run out.

As many of you know we have been with out any internet service for nearly 7 weeks. I have stayed up many a late at night in order to be able to send a blog report over the Ham radio. I have tried my best to send a small picture of what we re doing as we sail from Mexican port to Mexican port, all the while keeping the posting as brief as possible in order to keep the bytes send via the radio small enough to get them sthrough in a short amount of time. This is much like the old days of AOL on phone dial up.....very slow, no pictures, text only. The problem with this is that you only get a small glimpse into what we do, how we do it, and why we do it.

By now I am sure you are wondering what in the hell I am rambling on about. All this is about some comments made about the number of fish we have been catching. I must admit that I was at first pissed...which then turned into a very deep and personal hurt! Some one named "Dan", who did not leave an e-mail address, or any other contact info went on to make some comments about how the local fisherman make 95-98 % of their income from fishing, and that I must be in some way jeopardizing that livelihood. Dan...they make 100% of their livelihood from fishing...where the hell else are they going to get some income in the small little fishing villages that they live in? What the brevity of my note failed to cover in detail, and I at the time did not feel it was needed, was that we gave a very large number of our fish to the locals to have for their dinner, or for Cipriana, who owns the local restaurant to be used for her meals that she makes her living from. I have kept an excel Spreadsheet on the fish that we have caught since that day we left Seattle, mostly as a way for me to track the kinds of fish, and how it has contributed to our very tight cruising budget. In fact, since we have no income, and no retirements those fisherman make more than we do every month. In the last 30 days, of the fish that we caught, the bulk of those fish we given away to Mexican locals.

In addition, there are a number of cruisers, who have neither the knowledge, nor the equipment to catch the fish we are catching, and so we are very quick to share our catch with them. The following sailboats, Rock and Roll, Estrellita, Willfull Simplicity, Starship, Calypso, Time Piece, Seychelles, Scott Free, and the motor boat Island Grace have all received fish from us. In addition, we have bartered some of our excess tuna with at least one boat for fresh veggies, since we were pretty low and they had extra. In addition, I have spent at least 4 full mornings taking people from these boats out, helping them to learn how to catch their own fish. I have given freely of my time, equipment and knowledge to anyone who has asked for it.

Another comment, from "Sue" was that we are "Pigs" in the Sea of Cortez, and we can go catch fish when ever we want, that frozen fish is not the same as fresh fish. Well, you are right there. There is nothing like fresh fish, in fact, we eat fish at least once a day, almost seven days a week. There is nothing like fresh beef, pork, or chicken too, but I am afraid that sooner of later we all have to put some stuff in the freezer for later when it is not available or convenient to get to. Fishing is just that...fishing. It is not called catching, there are days when you don't catch fish, or the weather will not allow you to go fishing, so we do keep a few extra for the freezer. Keep in mind this is a sail boat...we have a very small freezer. It is not like we are keeping an unlimited number of fish filets in there."Dan" you imply that you are a cruiser, and a vet of the sea of Cortez, so I am sure you have some idea of the limits of the modern sailboat refrigeration system, that is unless you have a large power boat with all the normal features of a modern home.

Regarding catch and release. Yes Gary, we do release a lot of fish, and the bulk of the fish we do release are the very fish the locals make their living catching, the Trigger fish. If you were to spend any amount of time with the local fisherman, as they are unloading their catch you will see that the triggerfish makes up the nearly half or more of what they keep. In addition, they keep every thing, no matter how small it is. We target the fish that the locals don't, the Jurels, the Barracuda, Spotted Sandbass and the Panama Graysbys. Any fish that is too small is always released, along with a large number of species, both eatable and not, that we don't ever keep.

I am truly sorry to have this run as long as it did, but I was deeply hurt with the comments left on our blog. I have enjoyed the experience of posting a journal of our daily lives.....but with this I am not sure I will continue. I have never shied away from comments, and as long as we have the blog running, I won't. All I ask is that you have the guts to leave an e-mail address so that I can reply to you directly and not have to ramble on like I have tonight.

One of the goals we established prior to taking off on this adventure, was to leave as small a foot print as possible, not only on the Earth in general, but with the Sea of Cortez, and the local communities we visit. We truly hope to insinuate ourselves with the communities where ever possible, in a positive way. Our fishing success has gained us many new friends with in the Mexican fishing communities. We share our fish, as well as our locations that have proven to be good. More than once the locals have followed us out to a particular spot, and fished right along side us.

And finally, after all this, I will include my deepest apologies for any concerns or bad feelings our actions, and the resulting comments might have caused . At no point have we every wasted fish, nor have we ever taken what we have considered more that we should or could reasonably use. When fish have been caught that exceeded our use, the fish kept were always with the knowledge that they would go the the very people who needed them most, those with out. I will continue to post on our blog, with as honest and open comments as possible. I will do my best not to take your comments personal, and try to limit my soap box diatribes to a minimum. "Dan", feel free to comment as you see fit, but if you have something negative to post, please send it directly to me, via the e-mail included with the blog, and I will be happy to have an open minded, and informative discussion with you. If the negative comments continue I will be forced to eliminate the the blog or simply stop allowing the comments that are sent in to be viewed.

We will now return to our happy go lucky, and very unscheduled blog!

Loreto at last
Tom
05/02/2012, Puerto Escondido
We are safely attached to a mooring ball here in the protected bay of Puerto Escondido. The bay here is 25 miles south of the historic Mexican town of Loreto. We will be here for about a week, enjoying Loreto, and the 4 day party here in the bay called LoretoFest. There are over 200 boats and their crews expected for music, food, dancing, games beache clean up and a way to raise money for thr local school kids.

I will be spending the next couple of days catching up on e-mails, posting photos of our last 7 weeks sailing and getting in touch with friends and family

Adios La Paz
Tom
03/14/2012, Sea of Cortez
We will be leaving La paz in a few minutes!! Heading for new adventures in the Sea of Cortez. we have truely fallen in love with this town, and it's people, so we will be back!! But for now it is time to move on and do some cruisin'!!

Our internet connections from here on out will be a little shakey for the frest of the summer, so we will continue to blog, but thru the ham radio. That means we will be limited on the number of pictures. We will post pictures when ever we get to a town with wi-fi.

Stay tuned.....more to come!