a couple more
Tom
07/14/2012
We have gotten a huge amount of fun out of our kayaks...here you see Jeanne as we go ashore at La Ramada to go on a hike and look for Apache tears. these are small round drops of obsidian, formed when a volcano erupts. and yes, we did find a few.




And here is just a cool picture (at least i think so!!) of Eagle in Honeymoon cove.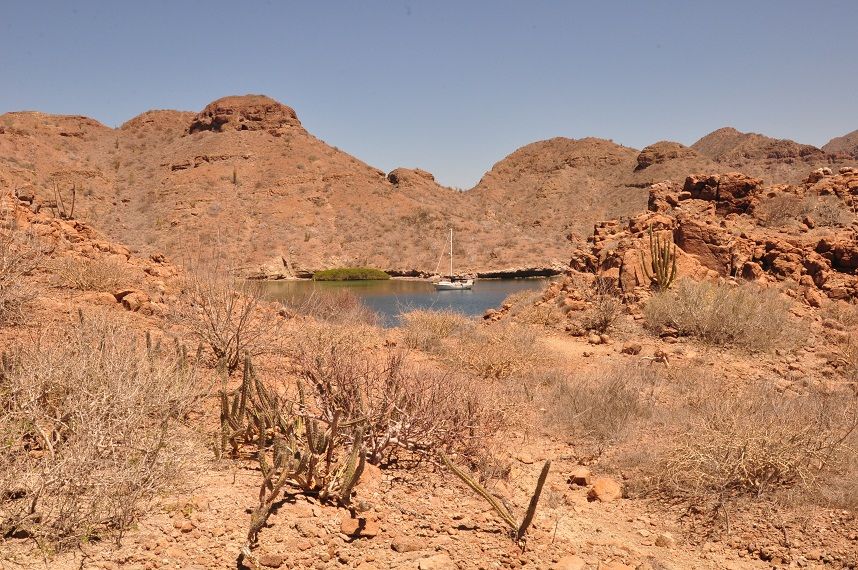 Sea Caves
Tom
07/14/2012, Isla San Marcos
One of the coolest things about visiting Isla San Marcos are the amazing sea caves the line the north end of the island. We took our kayaks and did some exploring.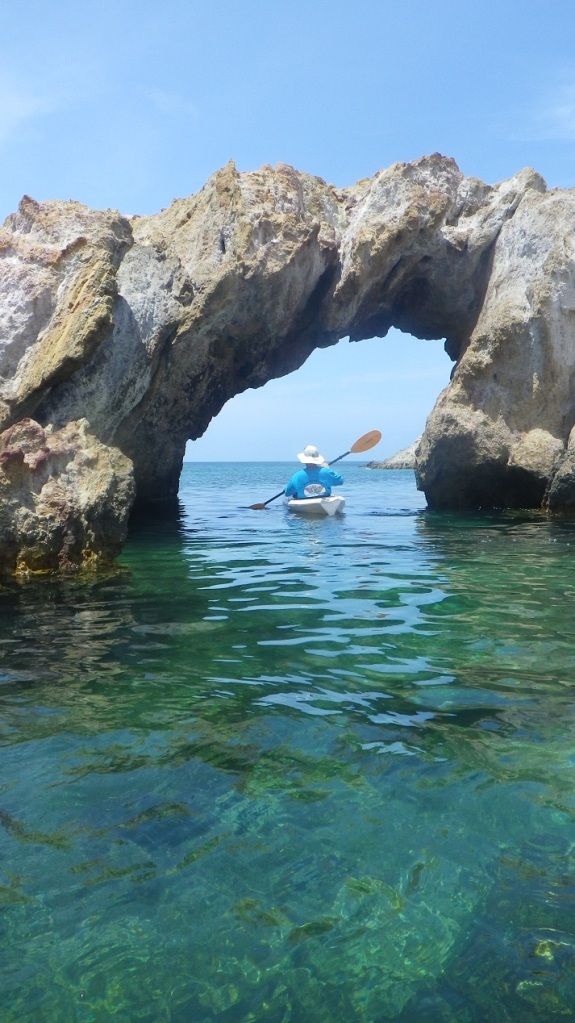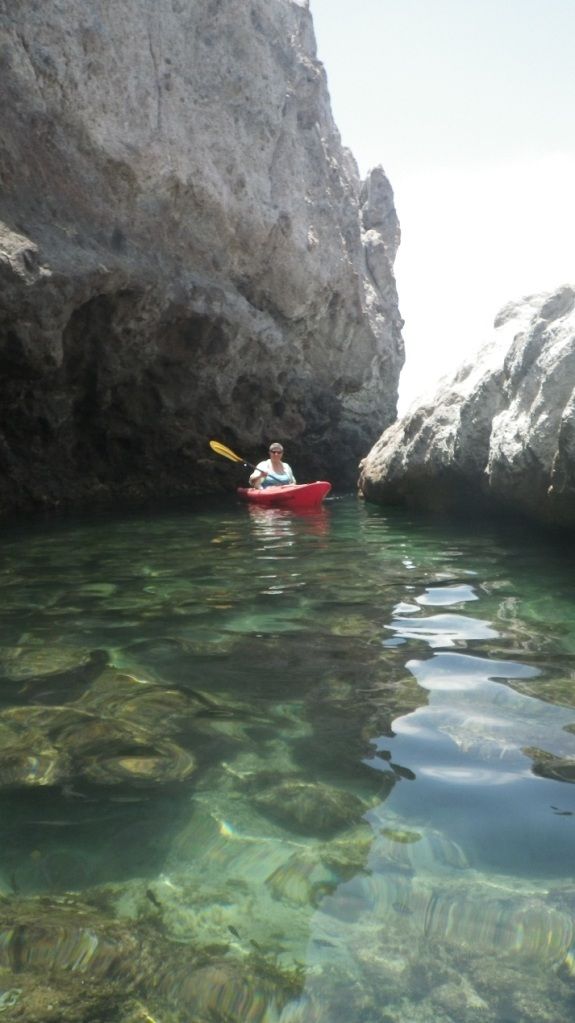 Tom found a long deep cave that he decided to explore, but found out it was a deep end. Still pretty cool though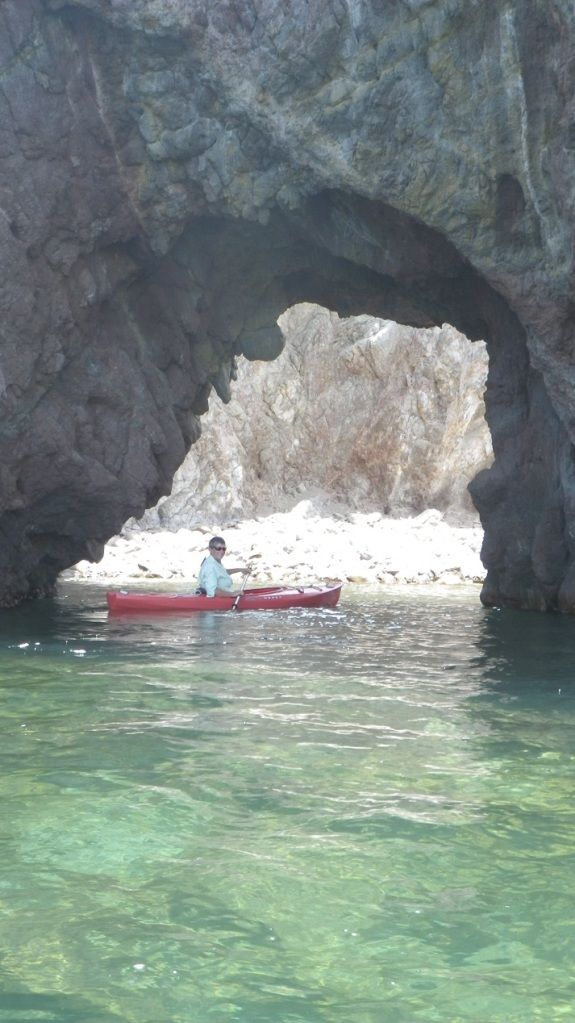 Tom and lefty go hiking
Tom & lefty
07/14/2012, El Burro Cove
Us boys got up and climbed to the top of the mountain above El Burro cove, on July 4th. we go some fun pictures and got to see some really cool old indian petroglyphs.




We even made a small rock carin at the very top of the hill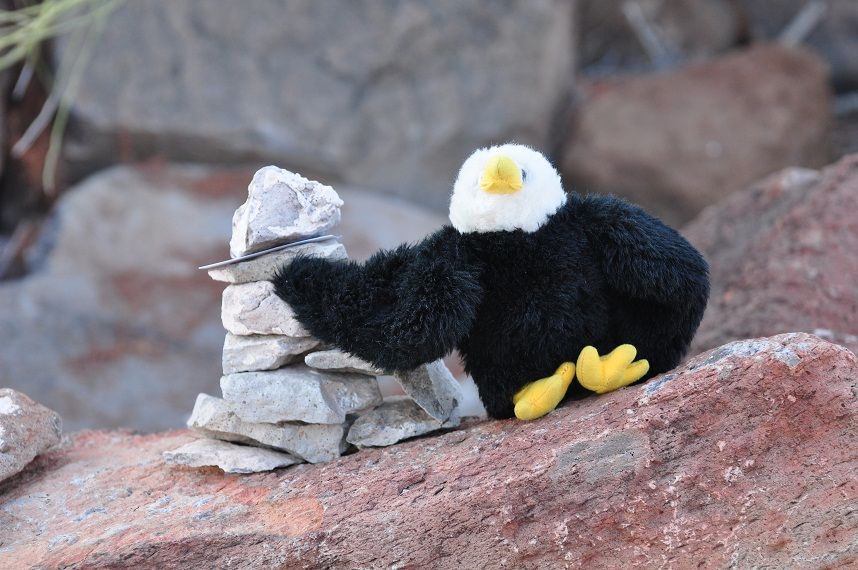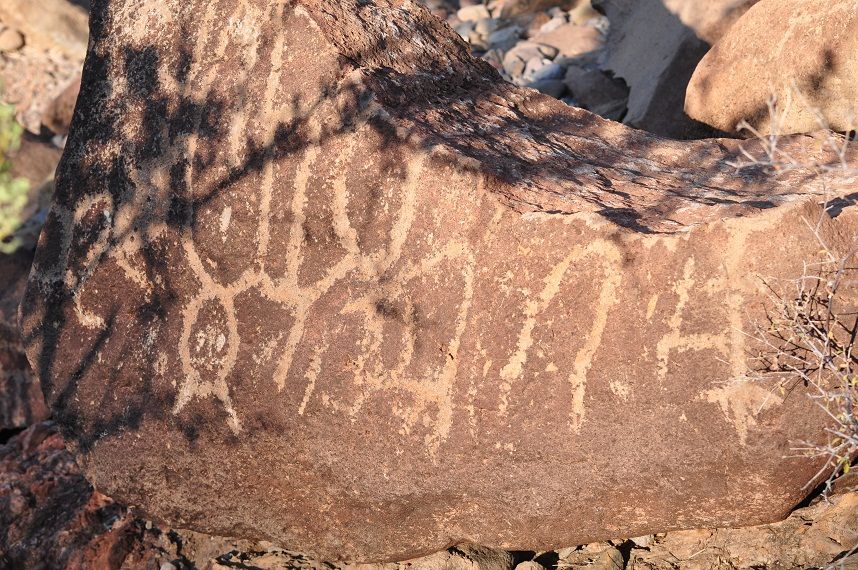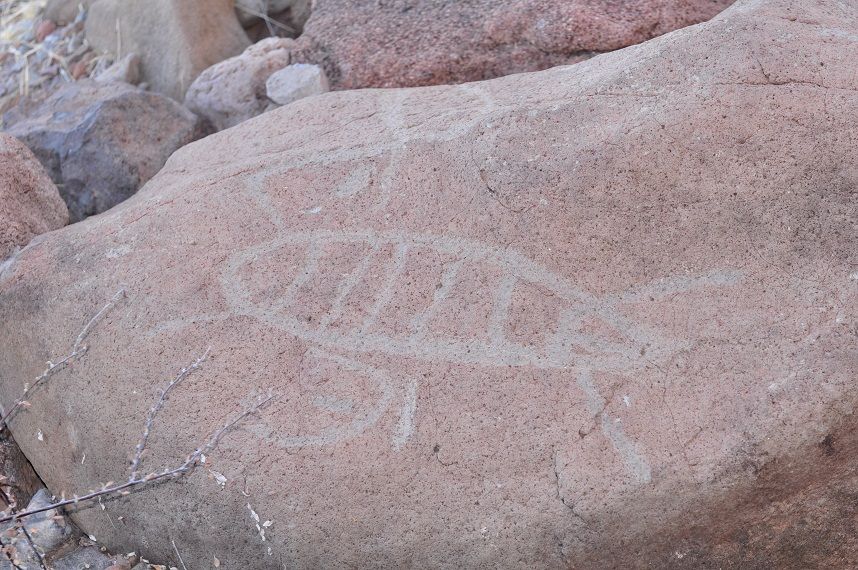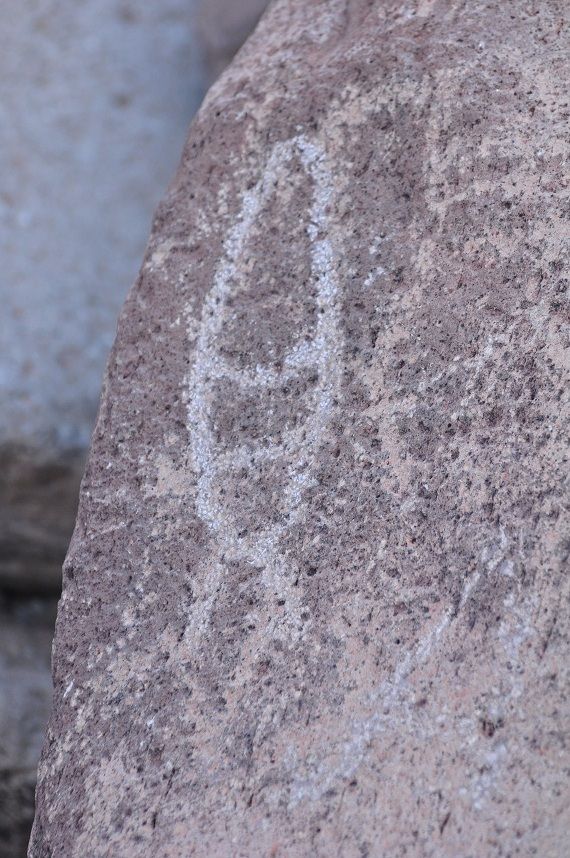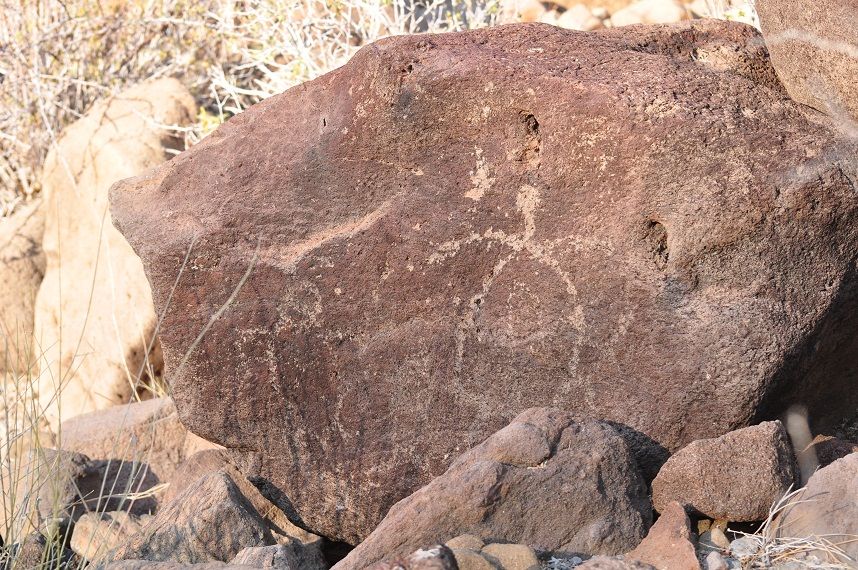 fish pictures
Tom
07/14/2012
Here are the pictures from the fishing tournament that I did not get to post last time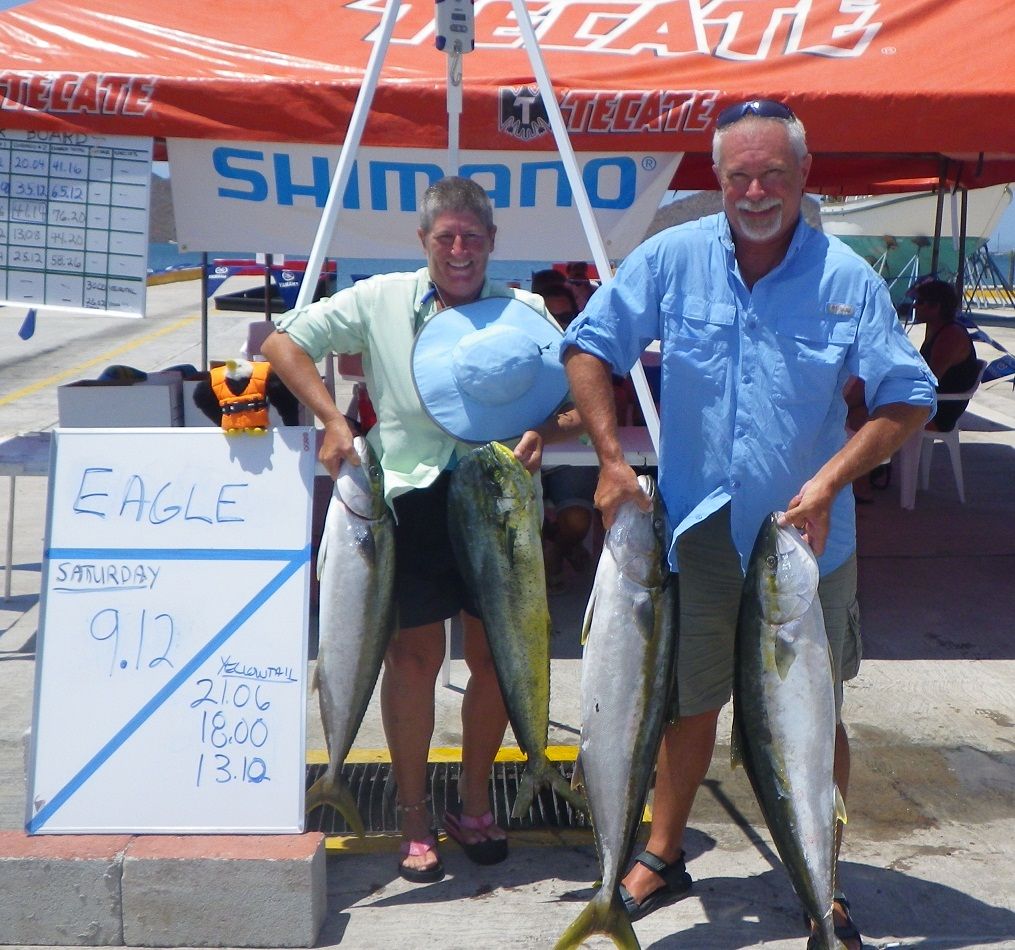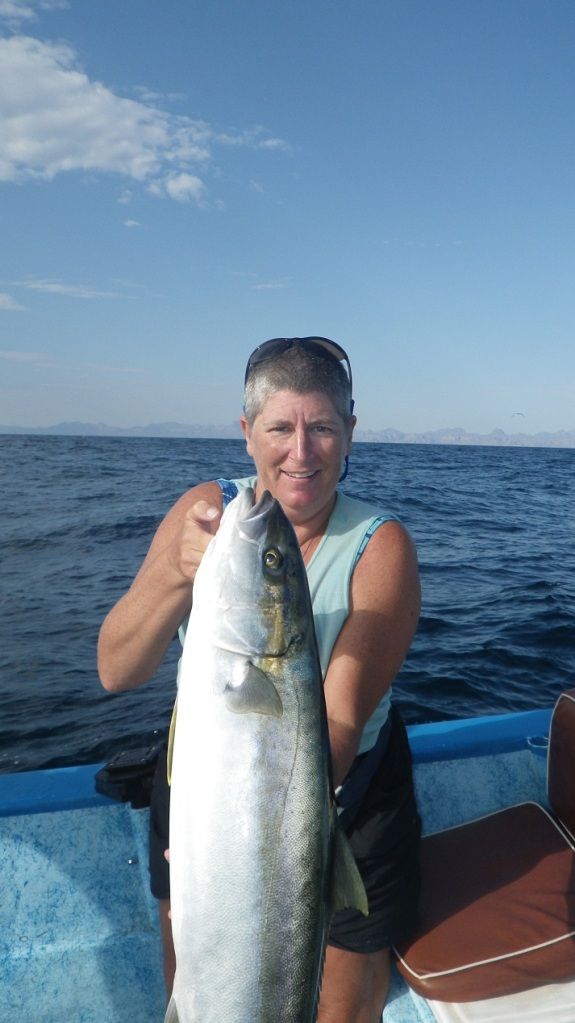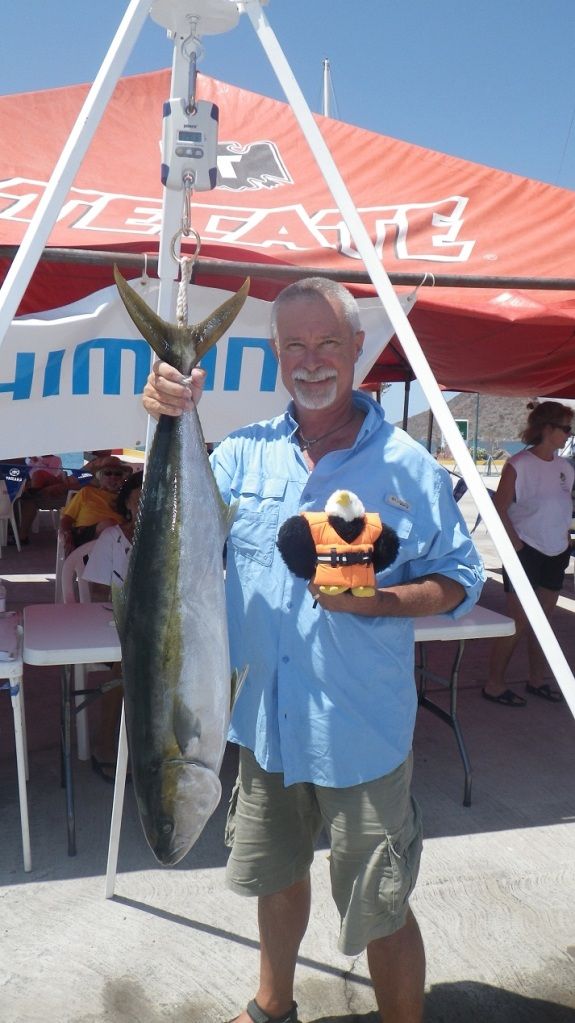 Going to town
Tom
07/14/2012, Santa Rosalia
We got an early start this morning on our way to Santa Rosalia. This is a historic Mexican mining town, with a rich past of copper mining. We will post more about that later

There is a small man made harbor, with two small marinas, each holding about 10-12 boats.

This will be a short stop, just a day or two, before heading back out to the islands. We will get the laundry done, buy some food, and of course get caught up on the blog. We have a bunch of pictures to post so stand by!!

As you can see by the photo posted, doing laundry at anchor is a bit more of a chre than doing it at home, but we do have a convienient place to hang cloths to dry

North part of the cove
Tom
07/12/2012, Sweet Pea Cove, Isla San Marcos
After breakfast this morning, we moved around to the north part of the bay, where we will have a little bit more protection from the SE winds that are blowing, and are predicted to continue for several days. We had bit of a down day, with some reading, computer work, a couple of minor boat projects, a swim, a walk on the beach...oh, and the ever important nap!

Tomorrow, we are going to explore some of the sea caves that are near here. Some are really large, you can drive your dinghy right into them, but we will take the kayaks so we can really get a good chance to look around.

Any of you friends or family that have our Mexico phone number and want to give us a call, we have great reception here in this bay, but wont be able to make any calls out as our phone minutes ran out. we will buy more on Saturday, when we go into Rosalia to provision, and do laundry