Meet Pancho
Jeanne
02/09/2013, Baja Penninsula
Pancho is our new vehicle,a 1998 Ford Ranger pick up, gifted to us by my Father, Don. It's got a few miles on it, and the finish is perfect for Mexico. In fact, we've owned it for 4 days, and have put 1200 miles on it!


We put a canopy on it while in Sacramento for security, stowing stuff and road trips. It's a good thing, because the back of the truck is pretty full.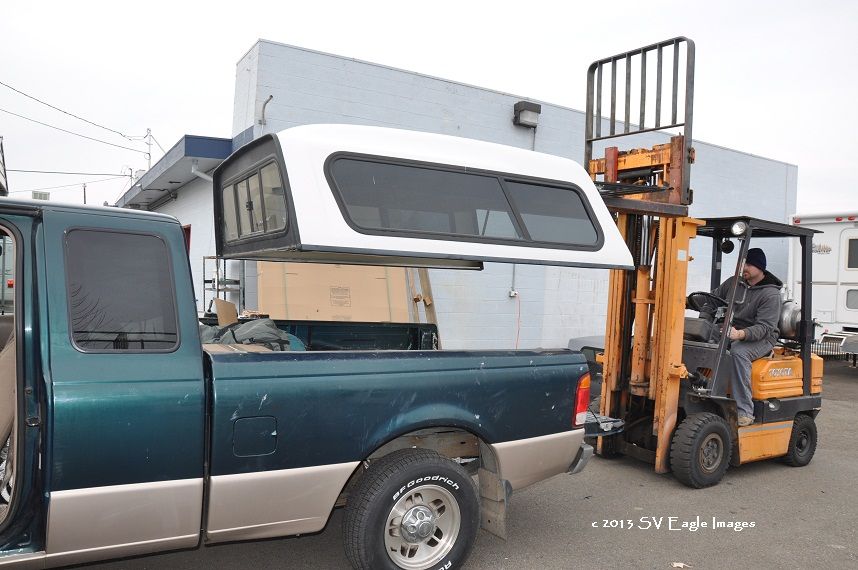 Pancho got a little taste of that yesterday as we passed through the very cool rock clusters and cactus in the Catavina area of the Baja. We'll be going back to this area for more in depth exploring.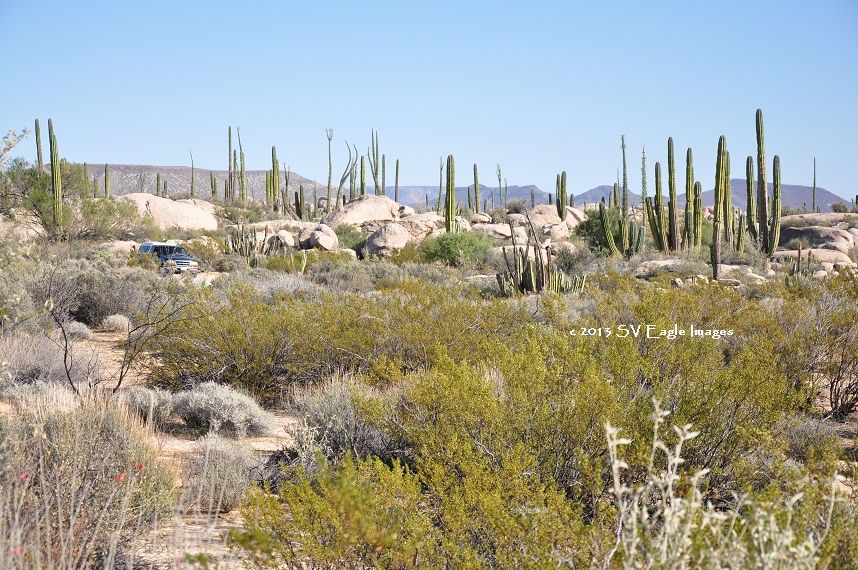 We did some more exploring in Guerro Negro earlier today and have made mile/kilometer markings on our new map for other trips. We'll be back in La Paz in a day or two.

Back in Mexico
Tom, Jeanne and Lefty
02/07/2013, Ensenada, Mexico
We are resting here in our motel room, in the south end of Ensenada. Our day started very early, having to make a trip to Escondido, California in order to meet up with the UPS man to get the last of the freight that needed to go to La Paz. then it was off to San Diego, to hit Downwind Marine to pick up mail that needs to get to la Paz, then to a shop called Mail Call in order to get mail from them as well. The it was off to San Diego Marine exchange to get yet more supplies for Mexican cruisers. After that we drove to the West Marine on Rosecrans to get our last pick that was to go south. Pick up a little bit of food stuff for our personal use, top off the gas tank and make our run for the border.

The crossing was really quite easy, about 30 minutes in line, we got the green light, and headed for the road......just in time to be waved down for a quick inspection. We were well ahead of the game when we pulled out all of the paperwork (TIP's and sale reciepts) that they asked about. I think they were a bit over whelmed. They opened the back of the canopy, checked a few boxes from the top of the stack, and sent us on our way.

We took the scenic route from Tijuana to Ensenada, along the coast, which took a little over an hour to complete. Once we arrived in Ensenada, we were reminded that it was Carnival weekend. There for the entire down town area was completely closed!! Jeanne went to work with her maps and found a way around the blocked streets, and made to to our hotel with no problem!

We are pretty tired, so the balance of the trip will be done at a much slower, easy pace. Ww place on making a few stops to "Smell the cactus" so to speak.

we will try to post a few pictures as we get the chance .



On the road again!
Jeanne, sunny
02/06/2013, Santa Monica Ca
We're on the road again, making our way south!
After completing the show on Sunday, we had a record take down, packed and loaded, and in the car, out of the garage in one hour. Rain kept us company to Kelso. We arrived in Eugene around 10 and spent the night at Tom's sisters trailer. Off early in the morning, we drove to Sacramento to meet up with my father, Don.
He gifted us with a 1998 Ford Ranger pick up - a perfect vehicle for Mexico. We found a used canopy for it, had it installed and got back on the road. We're currently in the Santa Monica area and will meet up with our friends from MV Beverly S for breakfast. We last saw them at Isla Carmen in the Loreto area.
We've got lots of errands and items to pick up before we cross the border, most likely Thursday afternoon.

what a long strange trip it's been
Tom
02/04/2013, Sacramento
....or at least it has been tiring!! We are in Sacramento, and have caught up with Jeanne's Father, Don. We are doing dinner with him tonight, and then will taken possesion of the '98 Ford ranger pick up truck. We will take off tomorrow and continue our drive south towards Mexico. We have a VERY large amount of stuff that has been requested for us to bring on our journey south. Stops in Costa Mesa, San Diego, Escondido, just to name a few.

Rich will help us divy up all the stuff we have stuffed in to his poor CRV...Jeanne has been stuffed into the back, and looks like a poor sardine.

OK, i am out of here...i spotted a a very good looking hot tub here in the hotel we are staying at....thdere are parts of my body that freally want to just sink into the hot and go to sleep....

Lefty and the family
Lefty
02/04/2013, Seattle
I finally go to meet my 'cousins'; in age order, Brandon 15, Dylan 12, Mason 9, Logan 5 and Hayden 3.
We all got together at Grandma and Grandpa Shaw's house for a pizza dinner.
It's very hard to get all the kids to look in the same direction at the same time and keep their eyes open and smile........



The younger cousins checking out the cool beach stuff we brought back for show and tell!



Hayden and Grandpa Shaw



I can balance on Logan's head!



Uncle Carl and Mason talking to Uncle Tom who was still at the show.:(


Hayden was showing me how she does 'fish kisses'!




What Lefty sees part 2
Lefty
02/03/2013, Seattle boat show
Here are a few more photos of just a few of the vendors at the show. They've been very nice to me.
We, Jeanne and I , get some unusual looks and sometimes strange remarks. If they're on the really weird side, well, we just don't take their picture. So, if you see Jeanne and I coming your way, you should smile! You just might show up here!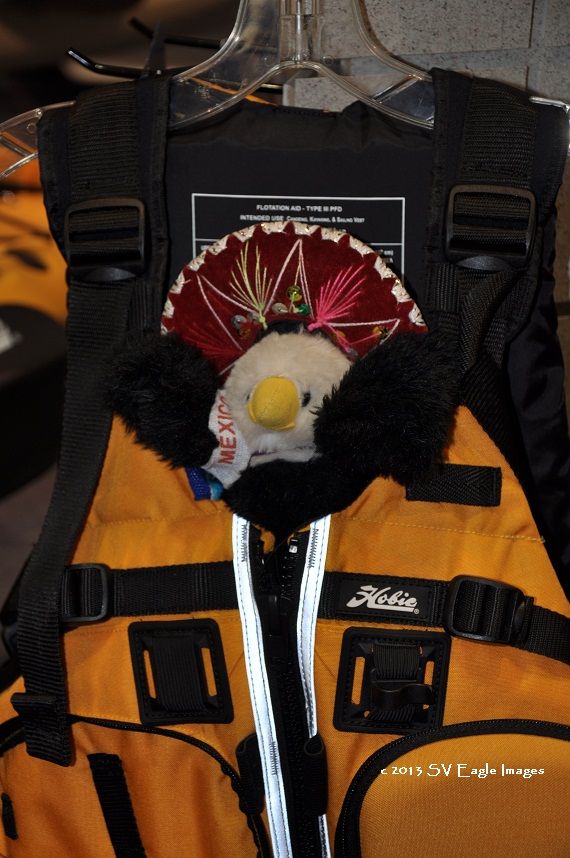 Guess I'll have to use the one I have, this one is too big!



This is what I'd look like if I were to catch air!



Sure wish they made these in my size!



A balloon boat!



I'm a fan of safe boating!



I could drive this one!



Tom and Rich working the crowd...my feet are tired!



I'm a sucker for cute little girls... this is Arianna, Darren and Lisa's daughter



I got a little to close to the edge......oops!