I'm finding that as I feel better my frustration level rises. In regards to not being able to do things… lift the gallon of juice out of the refrigerator. Ok, so now that we have a large full size refrigerator, Tom thought the gallon size would be good. Yes, but now he has to pour it for me – good and bad! (smiley face!)
I walked to the office twice yesterday and went for a haircut. By the time I got back I was exhausted from crutching the whole way. We're into daily thunderstorms and potential rain. That's bad for me with the crutches and slipping, so I've gathered up other things to do in case I can't go out.
It's an effort to just use the toilet, let alone the shower. Lots of thought and planning has to go into it… then getting dressed… getting a meal….. it all just takes way more time than I'm used to.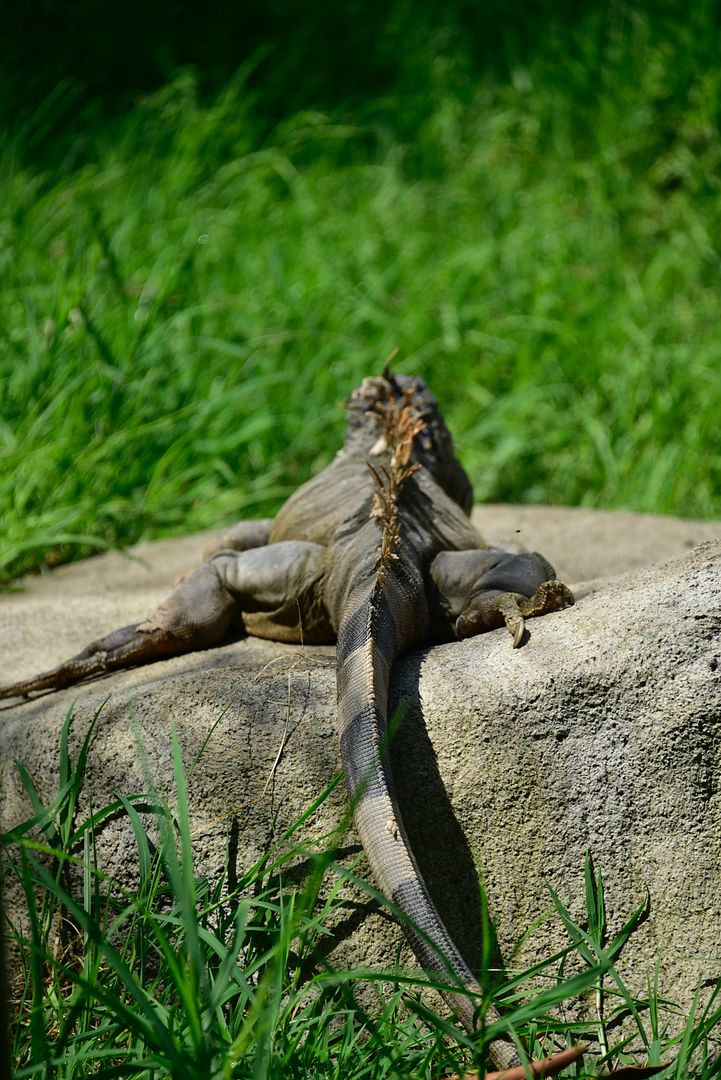 big old iguana sunning on a rock
The swelling continues to decrease, and I'm sure at some point, maybe now, it's just my leg and there will be no further decrease! I'm starting to feel and see areas around my knee cap that are definitely without swelling.
I'm getting PT from a friend 2x a week. We pushed it a bit on Tuesday night and I hurt for a couple of days. I also went back to using ice and a pain med. Yesterday we switched up the routine and did some other things to give the knee a break.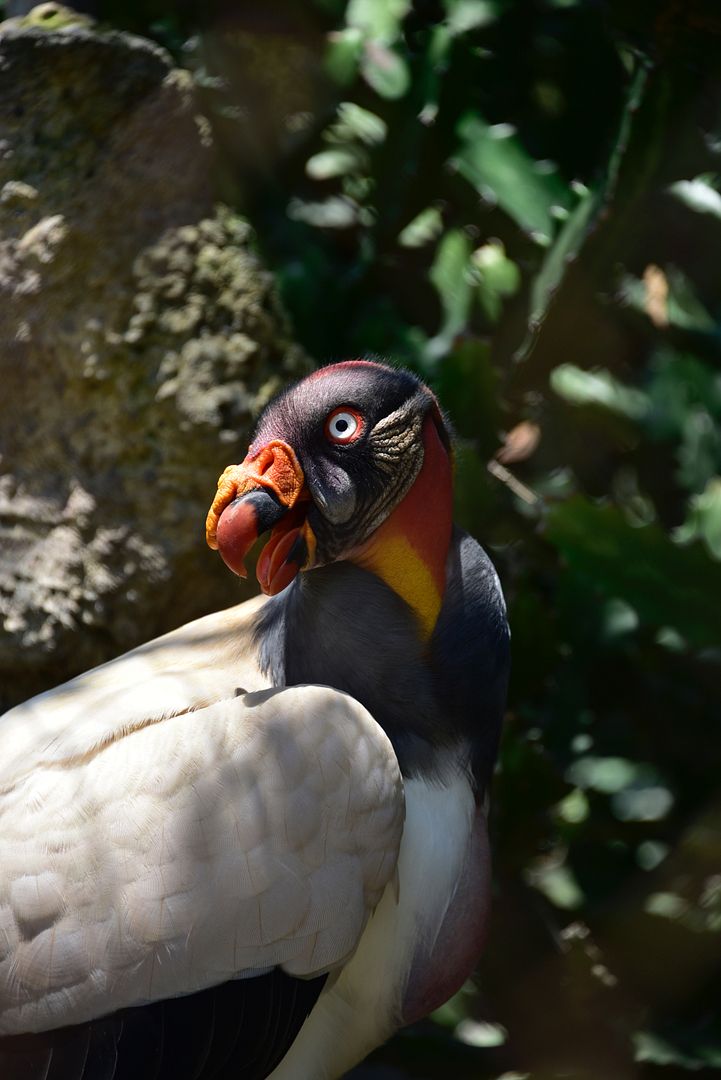 I've been in the office most days for a couple of hours. Other times, I'm in the condo, for right now, watching the Olympics. We've got 8-12 channels to choose from. Many of them are dupes, but right now my choices are men's 57kg wrestling, men's 10m platform diving, water polo, race walking, badminton, artistic gymnastics, and of course talking heads. While we've had many visual channels to choose from, we've not gotten the details on the competitors – all the commentaries are in Spanish. I can get a portion of it, an age, maybe parents, and town… but that's it.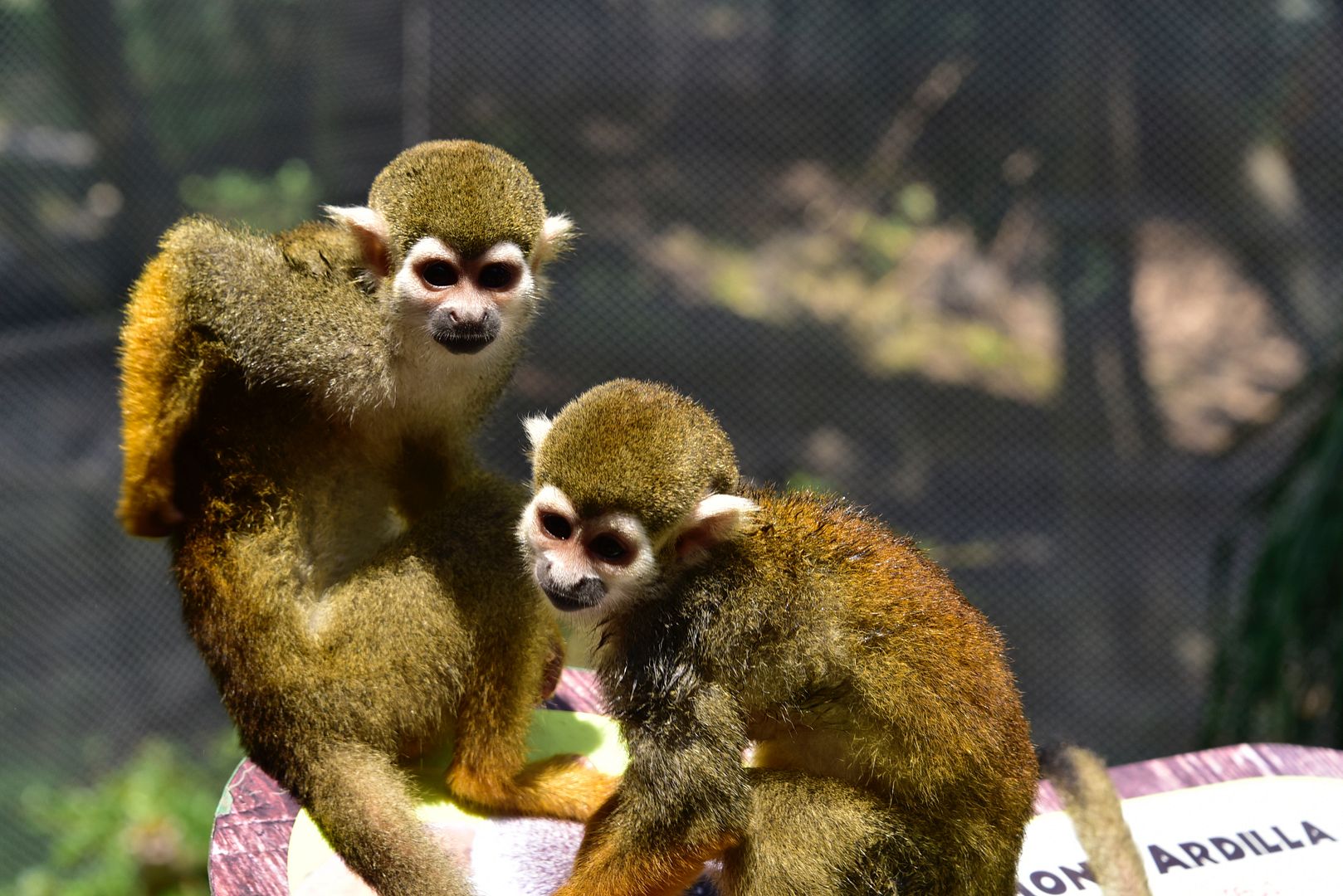 these guys are an arms length away and wet due to the docent spraying them with water to keep them off of people. In this enclosure, the people get to walk through the animals!
One of the things I wanted to do during this time was to organize and edit some photos. My laptop underwent a serious malfunction just before this 'adventure' and I'm building up trust in it again! These are a few images from from our trip to the Guadalajara zoo, 2 days before surgery.
did someone make a noise?
and
shhh... Tom's trying to capture a rare 'watzamacallit' ! He's gathered quite a crowd