Wings of Morpheus
Roy
01/25/2015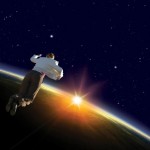 Dream-borne images
Rise out of humid sheets
To fly the crystal evening
I became the night sky
With hair dark streamers behind
And star-glimmered eyes
My delight a silken whisper
Put goosebumps on the wind
Miles were mere nothings
Mountains stepping stones
Then, awakening
I settled, earthbound
Exuberant breathing
Quieted back to rhythm
Searching again for sleep
And the wings of Morpheus

A Sophisticated Acquaintance
Roy / Varied cool to warm, night to day
12/24/2014, Mazatlan, MX


Anchorage off Club Nautico is not luxurious, but it is cheap and provides much better access to Old Mazatlan than the marinas up in the Golden District north of the city from where it's a 100 peso taxi ride into town. At night, when music strides around the bay from neighboring restaurants, one can almost see back in time ten or twenty years when the club's huge round arcade, sheltered beneath its broad red tiled roof and standing proudly behind a row of shiny Med-tied yachts, was only beginning its downslide from cruising Mecca-dom. I can imagine knots of Izod-shirted sailors luxuriating in the cool, Mexican evening air with pina coladas and cervesas while they swap tales of Gulf crossings.

Now there are no boats moored at the sea wall and only a couple of dinghies at a time tie up to its dilapidated float to brave the walk up the creaky, rusting gangway to the parched cement patio. The promenade is lit only by a few bare, incandescent bulbs and it must have been many years since a prize marlin has hung in the stocks in front of the club. The blue and white stuccoed walls still echo the moonlight, but the reflection is marred by failing plaster and muted by the dusty patina of years. Now fifty pesos a day gets you access to brown-tinged bathrooms and showers, a spigot for undrinkable fresh water dispensed through hoses furled in lazy coils on the pock-marked boat ramp, a corner in which to pile your trash, and a friendly local who poses as night security.




I've taken the walk and, lately, ridden my bicycle several times into the city, skirting up and around one side or the other of a rocky knob of residential area, or along the commercial wharves where the water taxis and ferries load and unload passengers from Stone Island and La Paz, then through the outer streets of town. The road on the sea side of the hill is the scenic route, topping rocky shore with a cement rail that offers jutting view points along the way. The biggest one harbors souvenir and drink vendors to help the tourists pass the warm, sunny days.

All roads from Club Nautico seem to lead into Mazatlan's historic district. I've been in most days in the week or so that I've been here and am just starting to know the area and its people. Even more than in La Paz, I think of Mexico as a country of color. The reds and yellows and greens and blues here are magnified by the bright sun, even in winter. Night time in the city is lit mostly by incandescent lights that give a golden tinge to all the edges and bolster the brown-skinned faces with a healthy tone.


Life teems here. The streets, shops, and squares are always roiling with people, few too intent on their own business not to look up to swap a smile and an "Hola!" Though there are abundant stores displaying modern wares in cases ablaze with fluorescent light, I haven't found a supermarket here yet, just street vendors and the open air market.

A walk through the shopping district is cacophonous with music blaring from the shops, from traditional Mexican to hip-hop. If I spoke Spanish I could offer you a more definitive description, but there appears also to be a living to be made in equipping your car with a pair of roof-mounted bullhorns and blasting political or marketing messages through the canyons of buildings and homes of Old Mazatlan.










I'm not a late night person, but it seems to be true that dinner hour really doesn't start before at least seven or eight in the evening. At dusk the waiters and maitre d's are still chatting at empty tables that have been prepped for the onrush of diners and night vendors are still setting up their tables on the squares. A few people are strolling, but it's a lull between afternoon shopping and evening social hour.



Last night I sat down at a sidewalk table outside an essentially empty square-side restaurant at seven and things were only starting to crank up around eight. The square had filled with wandering couples, at least two wedding parties spilled out from their indoor venues for photo-shoots, people shopped for nicknacks among the crafts spread across the folding tables, and benches filled up with young women chatting their evening gossip.


I've come to know Mazatlan only by her gaudy dress, but her curves, style, and poise hint at a mature, sophisticated lady who welcomes the world and offers enchantment to any who linger to spend time with her.


Night Passage
Roy / Dark and clear-skied
12/22/2014

Night has swept the sky away
Horizon blazed itself to death
O'erarching is the gone of day
New moon is climbing to the west

Her masts sway through the dark above
And scrape across the Milky Way
My Blessed Lady, one true love
Upon the sea in nighttime play

The stars fall at her foaming bow
To sparkle in the roil and churn
And dancing port and starboard now
They pirouette around her stern

It's dark ahead and dark abaft
But shooting in from far abeam
A porpoise carves a shining path
An arcing spear of glowing green

We hear its breath blow out, gasp in
And then a playful jump and splash
It rolls its eyes and slyly grins
Then giggles at our ocean dash

Hours pass astern in softened swells
They drift away in rolling wake
The stories of the night to tell
Another day is on the make

Then rising from the golden east
A blazing sun has shown its face
Mabrouka, blessed lady beast
Is charging in a joyous pace

Toward who can answer where or when
But when we get there we will know
To stay awhile and then and then
Depart together on we go

On the Sea of No Regrets
Roy / Dark and clear-skied
12/21/2014
Strange bay, strange country
Skies overhead wheel into night
Stark lights ashore soften on the bay
Rippling to shadows as they approach
What has brought us here
Pushed by the life behind
Drawn by the void ahead
I vision long nights at sea
Masts scraping stars from the sky
Their shards falling in showers
To light foaming waves at our bow
And trail sparkling green in our wake
Long days under the sun's unflagging gaze
As eastern mornings glow anew
As western skylines are set on fire
Lost loves behind me, new ahead
One or many is a mystery
For now aqua waters reflecting blue sky
Framed under bending palms
Clasped in arcs of white sand
Remain inspiration enough
Postcard destinations along the way
But for a sailor it's the journey
In that lies the true promise
Pudding in the pie
I set sail tomorrow in hope
That my random course is set
For that someone I dare not dream of
On the sea of no regrets

An Introduction to Mazatlan
Roy / Sunny and warm
12/18/2014, Playa Isla de la Piedra, Mazatlan, MX
Jared and Amanda took Friday in search of more luxurious accommodations after the sun had been up for only a few hours. They're much more in the mood for city life that I am, so we stayed put on the bay behind Isla Chivas. Armed with a little bit of local knowledge from a cruiser that was departing the bay for further south, Mitch and I dinghied ashore and walked a short way into the town that we suspected was hidden behind the palapas lining the sandy shingle to the north.

The road was rutted and humped, with small outcrops of stone that jutted up through the dried red clay. Both sides were lined with roughly made concrete buildings in various degrees of construction and disrepair, but green trees and the spindly round trunks of palm trees pushed themselves up through dirt and scrub, and the dusty shadows were often brightened by bougainvillea festooned in delicate pink, red, or white flowers. Backyards cluttered with spent pangas, and half-done construction projects had sleeping dogs lying guard in the shade.

Whaling must have been a one-time industry for this town, because we saw a massive jawbone abandoned atop a plywood table and a giant's necklace of vertebrae the size of truck rims was strung from the crotch of a tree. Some of the shacks purported to be restaurants and beer joints, but it was hard to imagine anyone feeling like they were being invited into luxury and service, much less even a modicum of comfort under parched eaves of brown palm fronds scattered over spindly lattices of bamboo and branches.

We turned a corner, though, and concrete appeared. This bow to modern construction techniques sported buildings with actual doors and windows set in white-washed stucco walls. Going-concern business establishments were emblazoned with the colorful Mexican brewery art. There was an infrequent car to avoid as it trundled by and a couple of pick-up truck taxis worked purposefully down the street, its customers twisting to gaze at we two gringos from bench seats along the sides. A truck laden with fruits and vegetables kept pace with us at intervals, stopping to vend pale oranges and deep green cucumbers to patrons along the way from a scale perched on the tailgate.

Eventually we selected an establishment for our own patronage from one of the less dubious along the way and were greeted by a white-shirted gentlemen who led us through a shaded restaurant busy with empty white plastic patio tables and chairs. We chose a spot nearest the beach front side and settled in with beers and menus. Our orders were modest accompaniment for a second beer each while we fended off an intermittent parade of vendors hawking carvings, t-shirts, and woven blankets. A couple of them tugged super heroes down the beach that drifted aloft behind them from small parachutes. Batman and Spiderman, among others, could be had for, I'm sure, only a handful of pesos.

It was a scene of constant entertainment to watch the sunbathers, stretched out on chaises parked contradictorily under the shade of beach umbrellas, variously fending off or entertaining the approaches of the gnarled women and desiccated men who made their paltry living off the tourists. One man (I later learned that he'd been a frequent customer of this particular vendor) had on the order of fifteen or twenty blankets unfolded, held out for display, then set aside in a heap before he'd selected his favorite. It was a good-hearted exchange, though, and the gringo helped fold the wares while the vendor's small boy drank a coke and played in the sand beneath the umbrella.

This was the living fore-drop to a scene that encompassed a broad, tan beach constantly being pawed at by small waves arising out of a pewter bay that shimmered with bright gold sparks in the early afternoon sun. Mabrouka floated small, but regally a half-mile in the distance with Goat and Stone Islands bookending the view. A few bathers were attempting to belly board on the meager wavelets while six or eight tourists at a time were hauled out across the flat water at high speed atop inflated yellow banana rafts. A lifeguard (we were surprised to see that service here at all) motored a quad down the shore with a quiver of flag poles under his arm, planting them every hundred yards or so to warn beach goers of rip tides or stingrays or jellyfish. None of the banners offered symbols emphasizing the danger of excessive ultraviolet.

Our midday meal consumed, we stepped off the restaurant porch and out from under the palm-thatched awning to walk back along the beach toward the boat. The town was even somewhat attractive from here, turning a Mediterranean face of cool shade and cold drinks toward the waterfront instead of the dusty, parched backside it showed to the street.

Mitch and I wandered down the sloping shingle to the breakwater and out to the small cove where we'd beached the dinghy. Starting Mabrouka's engine and upping her anchor, we motored around Isla Chivas and to the other side of the breakwater to moor at Club Nautico just inside the commercial harbor. That would give us better access to Old Mazatlan, our next target of tourist opportunity.

Across El Golfo
Roy / Dark and with sparse clouds
12/18/2014, Mazatlan, MX
We had conferred at dinner on Monday night and all agreed on Friday's proposed plan of attack for Tuesday's commencement of the crossing of the Gulf of California. Including Wednesday all day and into Thursday morning, it provided for ten hours of sailing at an average of four knots, with the balance motoring at an average of five knots for two nights at sea and a dawn arrival in Mazatlan. Best of all, it contrived to give us a leisurely noon-o'clock departure the next day instead of the hustle of the four AM departure I'd envisioned. (The only way I can think to get Saturday and Sunday into this paragraph is this statement that I can't figure another way to do it.)

We enjoyed a slow start while I worked on drafting up blog updates and Mitch went out in the dinghy to play with tropical fish. Sticking my head out the hatch an hour or so later, I saw two snorkels bobbing around Friday a hundred yards away, apparently Jared and Mitch scrubbing the hull or inspecting the prop. I donned my own gear and jumped in to go over and see what was up. It turned out that Mitch's trip had been subverted into helping Jared replace the zincs on his prop shaft. I helped a little so that we could all go over to the reef and gape at the colorful little pesces.

We did have a good snorkel, but someone realized it was delaying our departure, so we hustled back to our boats, tied up a few loose ends, and hoisted our anchors and our sails about one PM. Our sail away from Los Muertos was sedate under main, mizzen, and genny. Around sunset we took in the headsail and started the engine, planning to maintain a steady 5 to 6 knots through the calms that we expected would most certainly blanket the night. It was a good thing that the seas were relatively flat and we were in a nice, controlled motor-sailing mode since half of Mabrouka's complement had never stood a night watch. He did very well, though, maintaining the proper heading and handling the passing of the La Paz-Mazatlan ferry with reasonable caution. The point is, I got to sleep while he was on watch.

The next morning things started to get more challenging. The wind was rising enough from the port quarter to carry the genny nicely. It kept building as did the seas and in a few hours I began to twig on what all the Sea of Cortez sailors mean when they refer to the square waves experienced around here. They weren't particularly large, but they were closely spaced and, being that we were sailing obliquely through them, we were rolling a LOT! Mitch had learned one of the first sailors' lessons, though, and done an excellent job of tracking down potential wave-launched missiles, so we didn't have too much stuff in ballistic transit to the low side of the boat.

We were making great time, averaging around six knots and surging up over seven occasionally. If we were uncomfortable riding Mabrouka's full keel and sixteen ton bulk through this chunky sea, our friends in Friday were getting beaten up in their lightweight thirty footer, lurching and rolling violently. They searched for more comfortable headings and fiddled sails while we just plowed on, leaving our buddy boat farther and farther behind as the sun watched from ever farther west. Eventually we took down our genny, which slowed us to an average of about 5-1/2 knots and kept Friday in sight for a while.

We counted down the miles wave by jagged wave. There'd been over 190 miles to our waypoint off Mazatlan when we'd started, so halfway was around 100 miles off shore, just about as far from land as most sailors will ever be in their lives. I asked Mitch if this made him nervous, and he said no. Asking Jared the same question later, he expanded on why not: Once you're beyond sight of land, what's the difference? Agreed.

Our problem was that we were doing too well, ...failing at deferring to the predicted four knots for ten hours, or even the proposed maximum average of five knots. That meant a night time arrival in a strange port. We discussed options on the radio, my preference being to proceed on into the relatively simple anchorage and Jared tending toward slowing down to wait for sunrise. Our present arrival time at this rate would be about one AM, so delaying even only to first light would mean killing a good five hours. That'd mean slowing to about two knots which, in these sloppy seas, would be a nightmare of pitching and rolling and I wasn't sure we could even go that slowly. I hadn't voiced these thoughts, but Jared soon came back with his own reasons to go for it. The passage so far had left them very, very tired and the lure of a calm anchorage and stationary bunks was too much to resist.

Twenty miles out and city lights that had only hinted of their presence with a reflected glow off the low clouds were hoisting themselves above a calming sea, congealing into a glittering demarcation between dark gulf and dark sky. More ships and boats were manifesting themselves around us, posing questions of how far, how fast, and what headings they bore. A brief chat with the most imposing of them, the Baja Ferry headed past us for La Paz at 23 knots, confirmed they had us on radar and would hold their course for a safe port-to-port passing a mere quarter-mile apart. What we think must have been a cruise ship tiered in lights like an incandescent wedding cake, sneaked by on the horizon, never coming close enough for us to discern her actual running lights.

Still five miles from shore, Mazatlan's near-coastal islands looked near enough to threaten our course, evoking images of dark waves crashing on craggy stone. Relying on the trusty chart plotter's advice, some might say foolishly, we held steady on a rhumbline that would take us to a waypoint just outside our anchorage. A herd of once distant lights converged to form a parade of shrimp boats that lined up for entrance into the commercial harbor right next to our destination, crossing our course at right angles.

We avoided conflict with them by delaying about three miles out, heading up into the wind and taking down our sails. Friday did the same, and we ended up timing our transit across the entrance channel through a convenient gap in the shrimper fleet, turning left into the calm of the bay nestled behind Isla des Las Chivas (which isn't an isla at all and we never saw any goats), Isla Cardones, and the eastern breakwater of the commercial harbor. It was about 1:30 AM and we were all glad we hadn't tried to wait out the night.

[Sorry, no pictures this time. My camera lens went on strike.]