Finally last weekend had sometime to go sailing- or here on the Chesapeake a nice weekend of motoring. Robbin and I took our good friend Cassie out for s nice motor up the Chester River to Reed Creek, where we anchored over night.
Had a nice meal, good wine and lots of tales.. and plans for the future.
Motoring along- Robbin enjoying the view from the bowsprit.
Cassie and Robbin enjoy the sun and great weather.
Awaiting the sunset -
Cassie took a great shoot of me..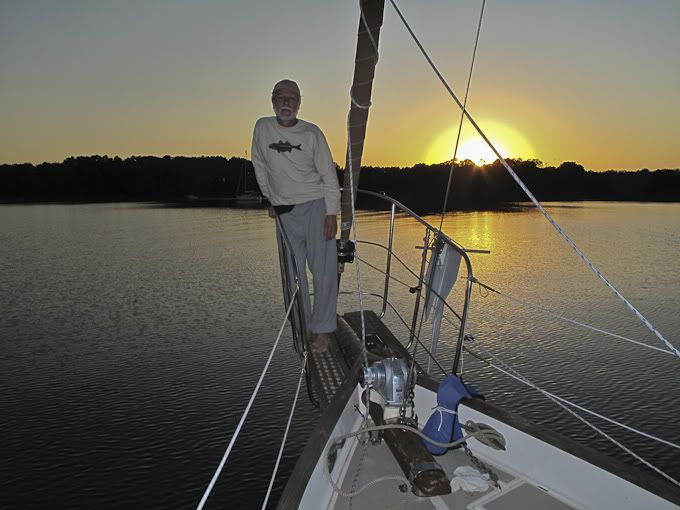 Sunrise the next morning, the girls where up early and Robbin took this great photo!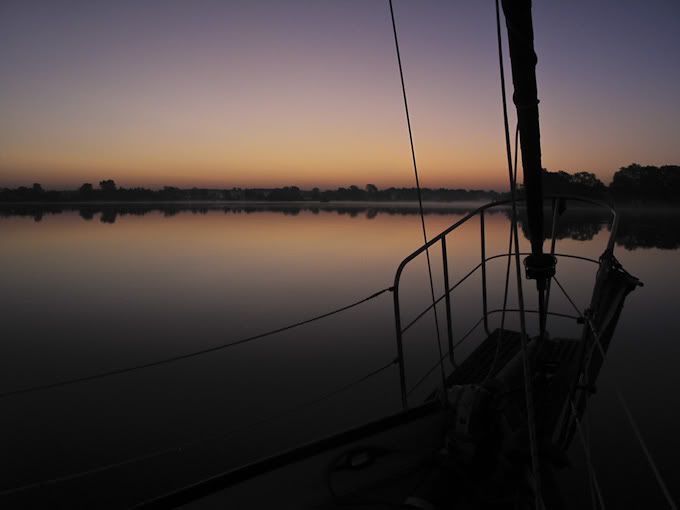 Mist on the creek -great shoot by Robbin
And Robbin enjoying the solitude of Reed Creek.