first weekend
Roland
10/17/2011, Reed Creek
Finally last weekend had sometime to go sailing- or here on the Chesapeake a nice weekend of motoring. Robbin and I took our good friend Cassie out for s nice motor up the Chester River to Reed Creek, where we anchored over night.

Had a nice meal, good wine and lots of tales.. and plans for the future.

Motoring along- Robbin enjoying the view from the bowsprit.



Cassie and Robbin enjoy the sun and great weather.



Awaiting the sunset -



Cassie took a great shoot of me..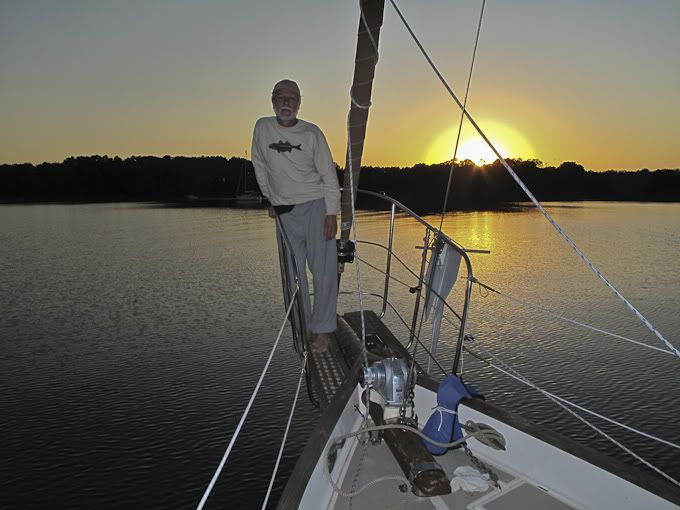 Sunrise the next morning, the girls where up early and Robbin took this great photo!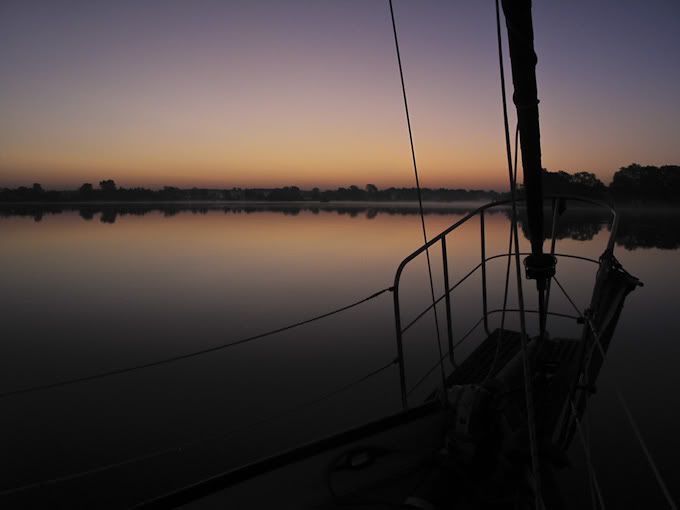 Mist on the creek -great shoot by Robbin



And Robbin enjoying the solitude of Reed Creek.

Great View
Roland
10/06/2011, Rock Hall, MD
Great Sunset from my marina - Swan Creek marina at Rock Hall, MD

Underway - Part3
10/05/2011, NJ-MD
Had a mooring for the night in Atlantic Highlands, great fun meal at "On the Dock" restaurant. Left 5 AM heading down the coast of NJ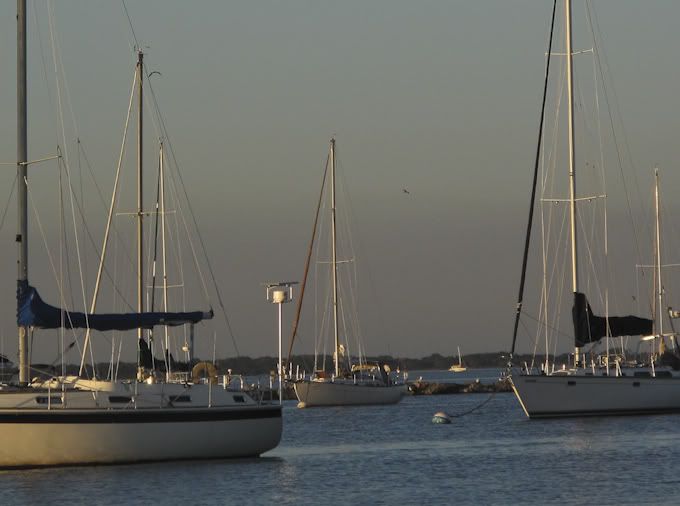 Did a little bit of motor sailing but mostly a windless day.



But we did have some strange weather and clouds, managed to miss most of the rain.. go figure!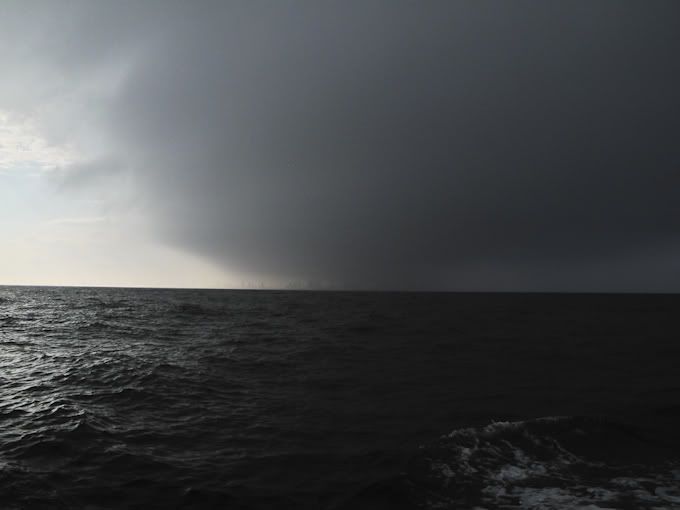 Got to Cape May around 9ish- what a great run down the coast- probably the fastest time I ever did it. Did a steady 6.3 knots at 1600RPM - have to thank David for put on a nice 3 bladed prop.



Left Cape May the next morning Sunday the 11th of September at 7- for a motor trip up the bay and river with a nice current run all the way. Never saw any wind the past couple of days.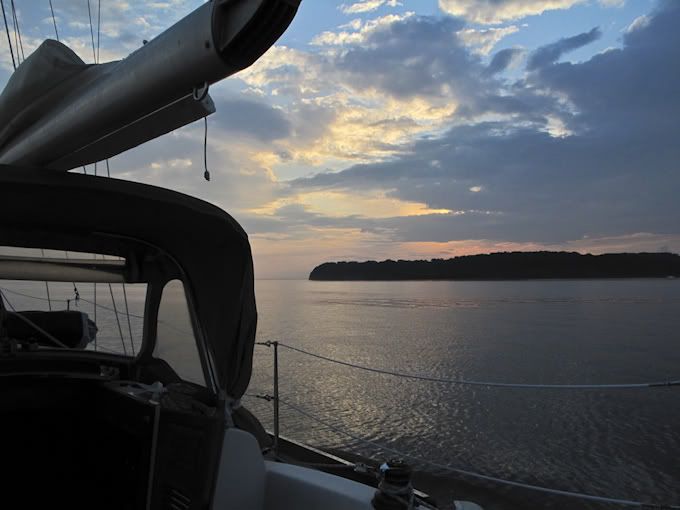 Sunday night anchored on the Sassfrass river right behind Ordinary Point, had a beautiful full moon guiding me in.



Monday afternoon made it to my new temporary home at Swan Creek marina in Rock Hall, MD

Underway - Part2
Roland
10/05/2011, Port Jeff to Sandy Hook
Port Jefferson sailed to Port Washington - Great day and wonderful sail..



Happy happy captain. been without a boat for almost 8 years and missed it.



Karen also very happy to be back into sailing..



Picked up a mooring in Port Washington, had a nice day ashore, West Marine, shopping and dinner aboard the boat.



Onto New York - approaching Throgs Neck Bridge



and now into the East River



Sailing down the East River past the UN and onto Atlantic Highlands.