Trip North
Roland
11/07/2011, Now at Riverside, NJ
Well the weather look good except for it being cold, so we decided to bring my boat from Rock Hall, MD to Riverside NJ. She'll be in the Cheribini's yard for the next year or more in order for me to do the repairs and refit. I picked Cherebini's as it's normally about 35 minutes from home, a great yard and I can leave the boat on the hard longer in a secure yard.

We drove down Friday night - just managed to get dinner at Watermans. During the winter they close at 8:30 and we got there at 8:15, just enough time to pick our drinks and some much needed warm food.

Next morning we did our last minute food shopping - bundled up on cloths and left Rock Hall about 10:30.

Robbin all bundled up and ready to leave ..




Heading out ..




We actually got to sail .. well for about an hour. After heading the boat north towards the CD canal and that's where the wind was directly coming from, ended up motor sailing.




Robbin doing a great job of steering and staying warm.



At least it was sunny!




Now entering the CD Canal on our way to Chesapeake City...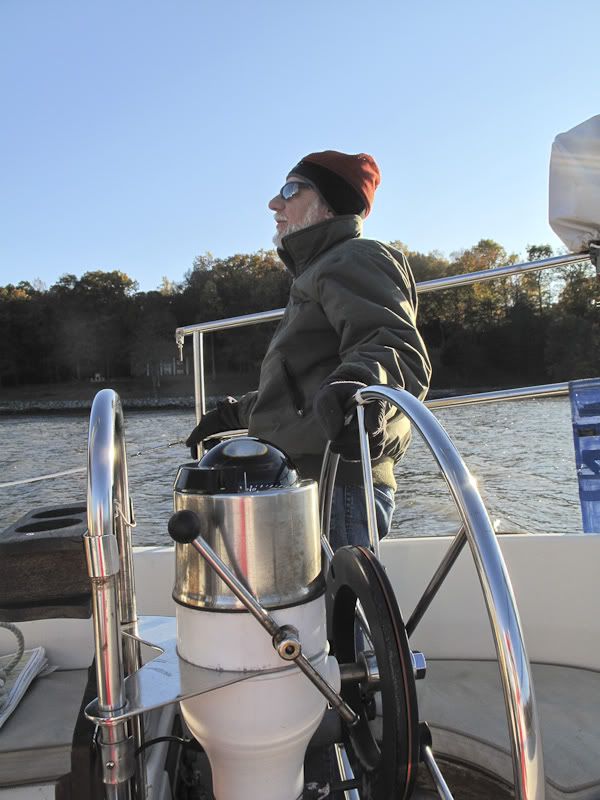 Got to Chesapeake City and I promised Robbin a nice dinner- but first the dinghy! I brought this dinghy and engine used a couple of months ago and never used it. Did inflated it once and it was fine so here goes, She inflated great and then we put the engine on and I spent a good deal of time pulling that damn cord. She finally started but I can't say that she ran very well.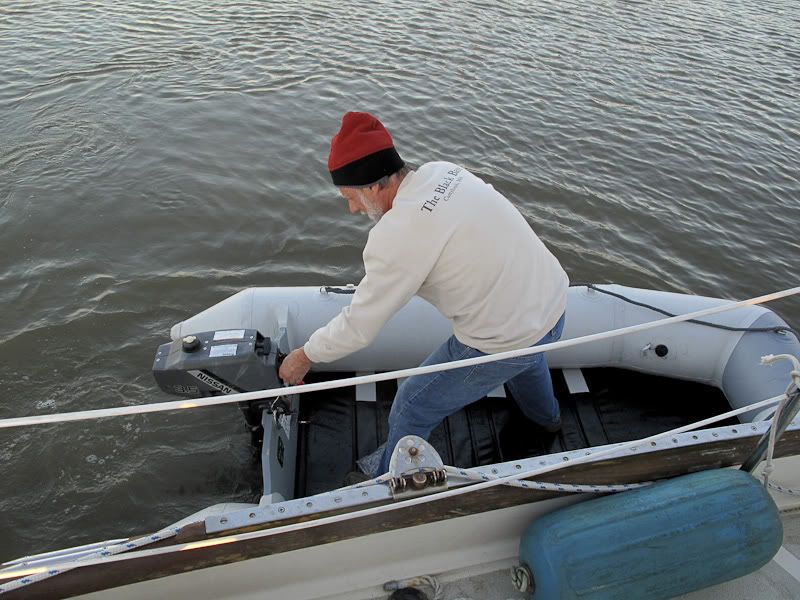 Actually paid a boat yard to service this engine for $300.00 - One of my winter projects- learn how to rebuild a 2-stroke engine. thankfully it was only about a 100 yard ride to the dingy dock, and have to say it was a funny trip but we made it.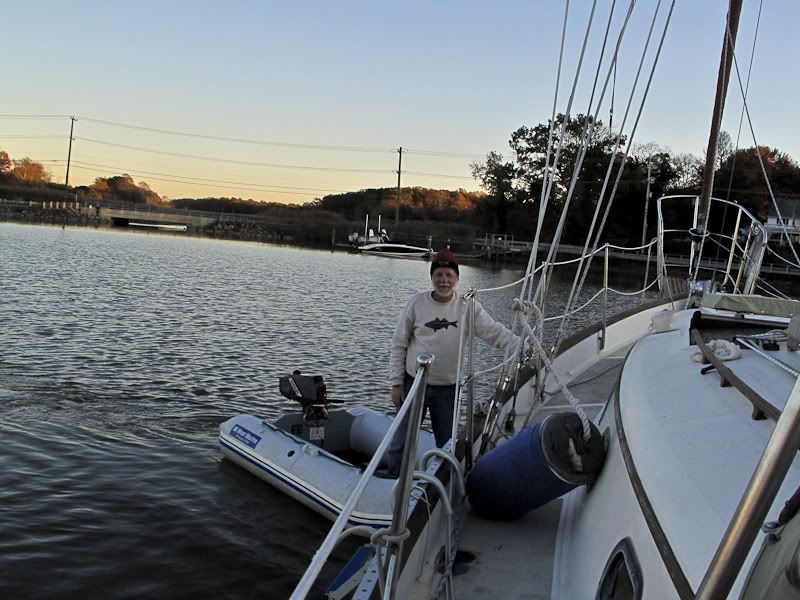 Robbin did some much needed shopping and we had a nice dinner at the Southside Bar and Grill.

Next morning there was a slight dusting of snow on the boat - it was 29 degrees outside and about 50 inside. A much needed warm breakfast- and then on our way by 7.




Robbin being shy in the morning- cute photo with Chesapeake city and bridge in the background.




After a couple hours going down the CD we finally entered the Delaware River just north of the Salem Nuclear power plant- such an ominous site with these clouds!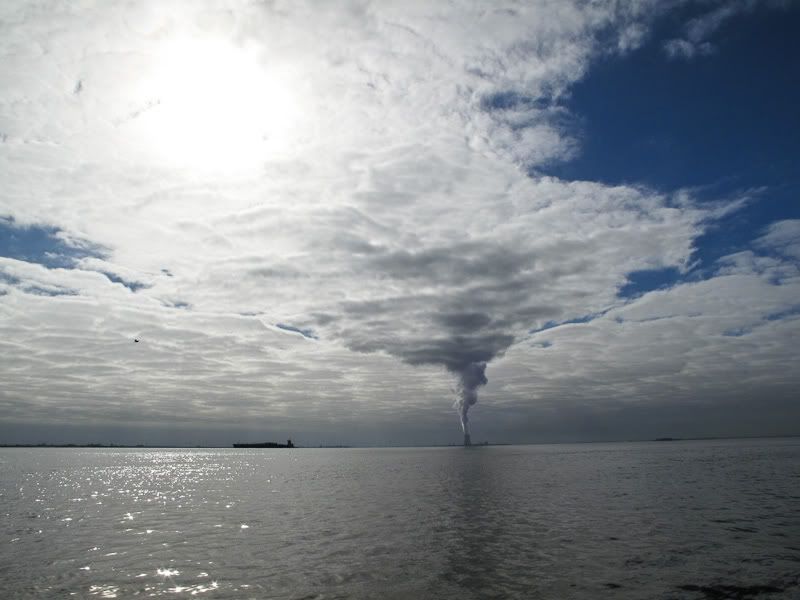 It was a long cold and slow day up the river- we where against the tide the whole time which really slowed us down. Hoping to be at the marina by 3 but that was wishful thinking. We finally arrived at Philly around 4.




But because of daylight savings time we gained an hour of sleep but lost an hour of precious daylight.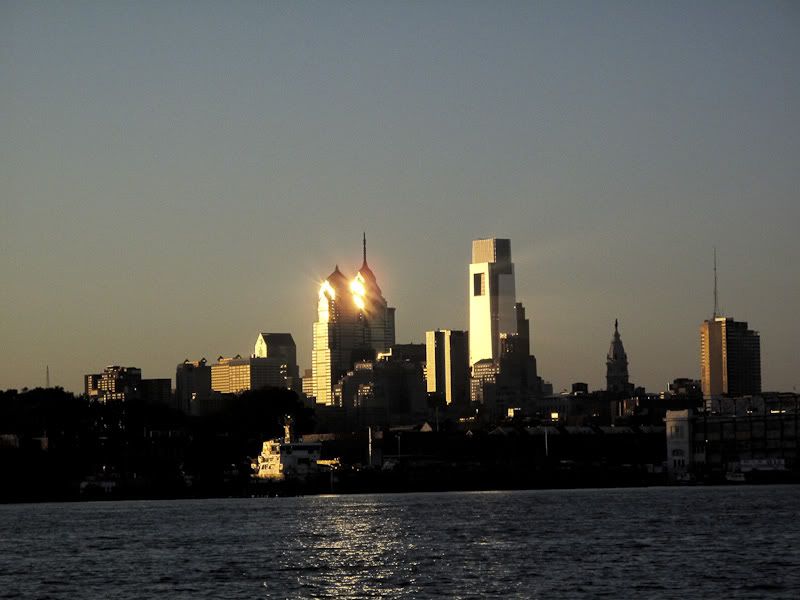 Sunset at the Ben Franklin bridge and we still had 9 miles to go.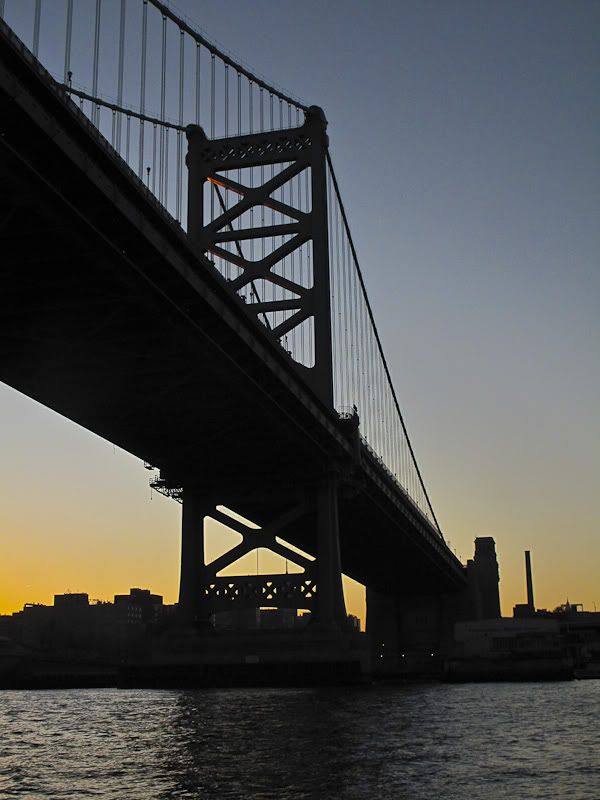 Finally arrived at the entrance to Riverside around 6:30 but I forgot how shallow it gets at low tide and we where there about an hour after. Got stuck in shallow water 4 times, waited until the water finally got a little deeper and then with much luck and a lot of help from Robbin got to our marine at 8:30.

Check out additional photos in the Gallery section of this blog and thanks for reading.





first weekend
Roland
10/17/2011, Reed Creek
Finally last weekend had sometime to go sailing- or here on the Chesapeake a nice weekend of motoring. Robbin and I took our good friend Cassie out for s nice motor up the Chester River to Reed Creek, where we anchored over night.

Had a nice meal, good wine and lots of tales.. and plans for the future.

Motoring along- Robbin enjoying the view from the bowsprit.



Cassie and Robbin enjoy the sun and great weather.



Awaiting the sunset -



Cassie took a great shoot of me..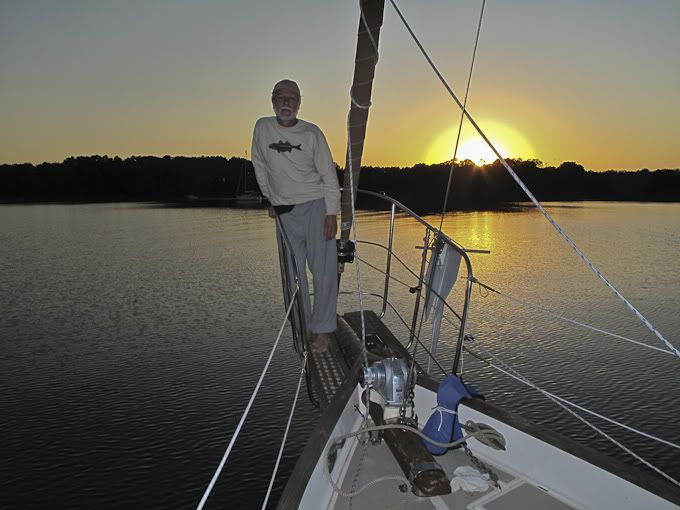 Sunrise the next morning, the girls where up early and Robbin took this great photo!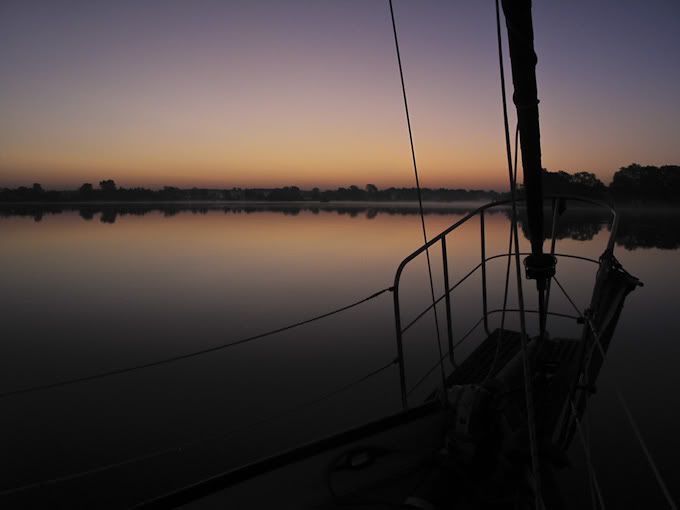 Mist on the creek -great shoot by Robbin



And Robbin enjoying the solitude of Reed Creek.

Great View
Roland
10/06/2011, Rock Hall, MD
Great Sunset from my marina - Swan Creek marina at Rock Hall, MD

Underway - Part3
10/05/2011, NJ-MD
Had a mooring for the night in Atlantic Highlands, great fun meal at "On the Dock" restaurant. Left 5 AM heading down the coast of NJ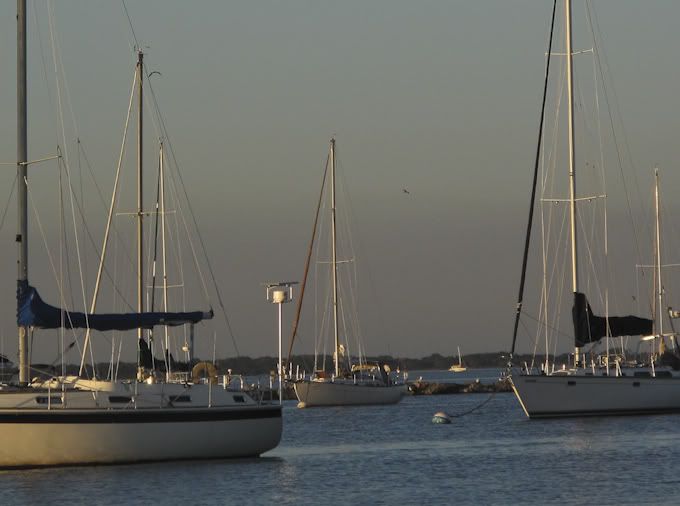 Did a little bit of motor sailing but mostly a windless day.



But we did have some strange weather and clouds, managed to miss most of the rain.. go figure!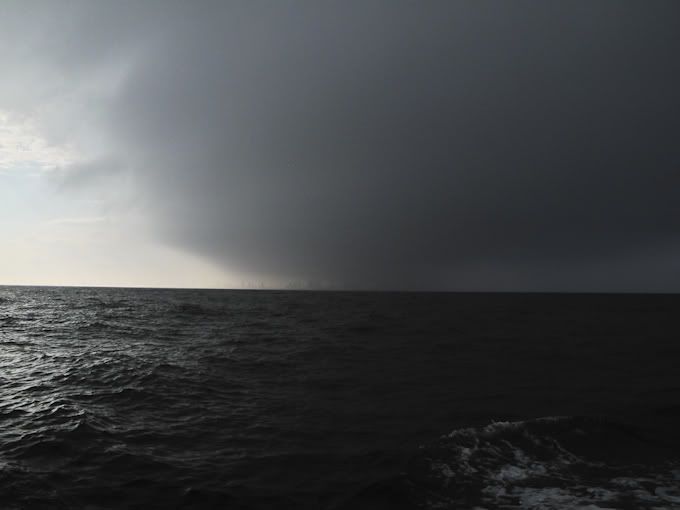 Got to Cape May around 9ish- what a great run down the coast- probably the fastest time I ever did it. Did a steady 6.3 knots at 1600RPM - have to thank David for put on a nice 3 bladed prop.



Left Cape May the next morning Sunday the 11th of September at 7- for a motor trip up the bay and river with a nice current run all the way. Never saw any wind the past couple of days.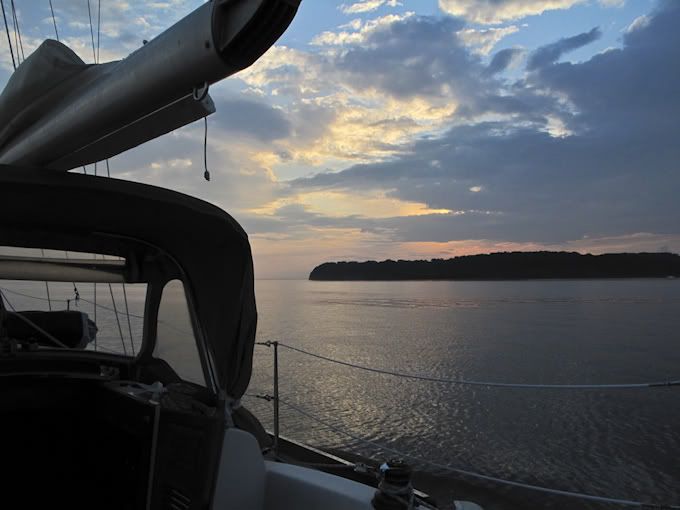 Sunday night anchored on the Sassfrass river right behind Ordinary Point, had a beautiful full moon guiding me in.



Monday afternoon made it to my new temporary home at Swan Creek marina in Rock Hall, MD