Another Weekend, Another Hurricane
September 5, 2008, 4:31 pm
Ike this time.
We're evacuating to Orlando.
The Hurricane Grotto
August 30, 2008, 1:13 pm
Candles are flickering away at the Hurricane Grotto today. Bands of intense rain and wind are pushing through every few hours today. Yet, even as we deal with the reality of Hurricane Gustav our eyes turn to the east and Hanna. Have you ever seen one hurricane fuel a second? Watch the satellite.

ETA: Pictures and links aren't loading properly today. Sorry!


Home Again
August 19, 2008, 11:05 am
Hal and I are back on the S/V Mari Hal-O-Jen this morning, see the sunshine in the picture? Yay! Now if the wind would only die down just a tad, it is still elevated at 20 or 25 knots, I'd guess.
It'll be back to work for Hal this afternoon, the combat divers are still heading out today so he needs to be there and I plan on doing some cleaning and polishing on the innards of this vessel while he's away.
Oh, I did want to update on the shelter situation last night; all of the landbased folks could return home around 6pm and the boaters were then spread out into other rooms. We ended up in a great setup, one kitchen area stocked with coffee pot, microwave and blender, one bedroom with TV, one living room with a 2nd TV and a couch and desk. It was nicer than the rooms we rent on Homestead's Base when we head for the mainland!
Thank you for all the lovely notes and phone calls over the past few days. They meant the world to me!
Fay, aka the Joker
August 17, 2008, 11:16 am
The official message board for the marina.
The first notice and a scrawled update from Saturday.
The Sunday 1200 Update.
I hope you can read them, no time to rewrite the notices!
Sketch Tuesday
July 29, 2008, 12:37 pm
Marianna has been enjoying submitting a drawing for Barb's Sketch Tuesday assignments this summer.

Go check out this week's slideshow.

Take a guess as to which sketch is Marianna's.

Confirm your guess here!

Consider submitting a sketch yourself, next week's topic is to sketch something with wings.


How to Get an A in Hal's Magical Mystery Musical Course
July 2, 2008, 8:19 am
Be overheard remarking to fellow teen while listening to
Hilary Duff singing the Siamese Cat song:


1: "The opening sequence totally sounds like the Beatles after their return from India."
and
2: "Who is that?" (that referring to Hilary Duff)




Sewing the Day Away
June 17, 2008, 10:35 am
I set the sewing machine up today and gathered my pile of projects. Let's see how many I can complete today!
I'll try to update as I go along.
********************
First up is this totally cute blouse that has the unfortunate tendency to gap-gap-gap between the buttons.
I cut about 2 inches below the lower belt seam.
Then I folded and straight-stitched two seams, one just below the belt area which will now have a crisp finish and the second on the interior of the shirt. I simply finger-pressed the excess material up to the upper belt seam and straight-stitched the two together.
I hope that made sense...here it is completed!
With my fav retro dress, I pulled the polka dot ribbon through the belt loops and I really like how it looks!
And with a second dress. I found some thinnish grograin ribbon that I'll leave on for most of the time. I think this is the perfect solution for the summer and all those empire-waist sundresses that are out and about this year. I can slip this light cotton top on and not freeze in Mass now!
********************
Next up was a girl's dress that I found somewhere and
loved
the stripes! I am such a stripes and polka dots girl. :) But, as I said above, it was a girl's dress with a wierd little tie jacket sewn on the front and puff paint pansies.
Out came the scissors and off came the odd bodice.
Leaving a cute skirt that's nice a stretchy and cool being made out of nothing more than cotton t-shirt material. Sewing-wise I simply tightened the waist abit along the side seams.
Sorry for the incredibly odd pose, I was trying to balance the camera on the combing of the cockpit.
********************
You saw this dress above with the little spencer jacket but it needed a little tightening on the back smocked area and I raised the front from a plunging to a not quite so low neckline by cutting the looping piece of material that was gathering the material into a V and resewing it looser.
Do you know how hard it is to take a picture of your back? I have too many shots like this.
Well, hurray already!
May 29, 2008, 7:11 am
Well, hip, hip, hurray! I was finally able to post something this morning.

Shall we try a photo from this weekend now?

Let's.


And a happy belated Memorial Day to you too!
Another year in review
April 24, 2008, 2:14 pm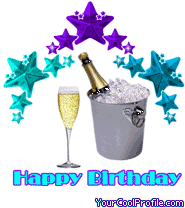 How time flies!
That's right, it's my Blogiversary!
That's right, another year gone. In celebration (and goaded on by Marianna) I've decided to change the colors a tad on this blog. What do you think of the new theme?
Ready for a blast from the past? Here's 12 posts from on or near the 23 of each month from the past year.
April:
We Seceded Where Others Failed!
Conch Republic Days!
May:
Are we having fun yet?
Dogwoods in the Redwoods.
June:
Today
Coffee and pretty flowers.
July:
Christmas in July
Planning and a foray into an alterna-blog formerly known as a journal.
August:
Breakfast of Planners
Food and planning, two of my favorite things!
September:
Mixologist, Cocktalian, or Bar Chef?
A job for me!
October:
Duo of Autumn Photos
New braces and a coffee and donut treat.
November:
Last Autumn Gasp
Acorn Cookies - cutest edibles ever!
December:
Midnight Mass
and the first photos ever on my D40x.
January:
Let's Go Fly a Kite!
A new Dragon Kite, that is!
February:
Birds of the Everglades
The first in a week long Everglades series.
March:
Easter Cocoa
The sweetest spring marshmallows for teatime.
**********************************

Time now for a very important announcement!
The next year shall be documented not only on this blog, the S/V Mari Hal-O-Jen, but also over at Marianna's brand new and oh so colorful blog of her own the
Rising Phoenix
!
Go check out her
totally hot
new blog &let her know what you think!
Marianna's Latest Crush
March 26, 2008, 1:18 pm
One of the benefits of a dog walking business is definitely puppy playtime with this little sweetheart!