Capn Point this "Dirt Boat" North !
The Skipper
07/26/2011, DBBB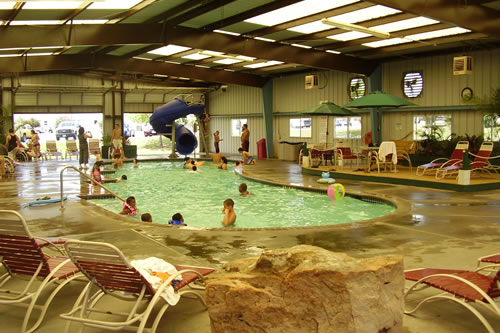 Swimming Pool at the Lake Conroe KOA
We had a lovely drive through areas of Texas we'd never been. It is always fun driving/exploring through new country. When we came to the right turn to go down to Galveston on the coast it was hard to turn north toward Houston.

Our rendezvous with the Texas Boomers was at the Lake Conroe KOA campground. This is a large but also great place. As with most KOAs there are activities for the family. We soaked in the heated and covered swimming pool until it became to crowded with kids.


The Texas Boomers are a group of folks that like RVing and going places to have a rendezvous around Texas. Our friends Jim and Marg from Austin belong to this group and we were meeting them at their April rendezvous. We had great time seeing our friends for 3 days and meeting a lot of new folks that love doing fun things in their RV's. We shared pot luck meals games and raffles. We had plenty of time to do our own things and we decided to introduce Jim and Marg to letter boxing. We had fun running around the city of Montgomery, the Lake Conroe area and the Sam Houston National Forest. We had some luck following the clues, got skunked a couple times and saw a lot of the area too. That's what we like about searching for the letter boxes exploring the area.


All to soon the weekend was over and everyone had to head off back to work. We decided to stay in this area but change locations. Our RV home base (mail service) is in Livingston and we'd wanted to see more of that area. We choose to go to Lake Livingston State Park. They had various spots available so we splurged and got a site right on the lake. We stayed for three nights. We renewed our drivers licenses in town and explored the area around the lake during our letter box outings.


Next we continued north back to Anna. We wanted to be in town early for Eli's Christening on the last weekend in April. We visited everyone again; attended her Christening and had an afternoon of letter boxing. Boy did we find some remote areas, what fun! Sometimes the clues lead us into cemeteries and sometimes a resident is involved in the clue!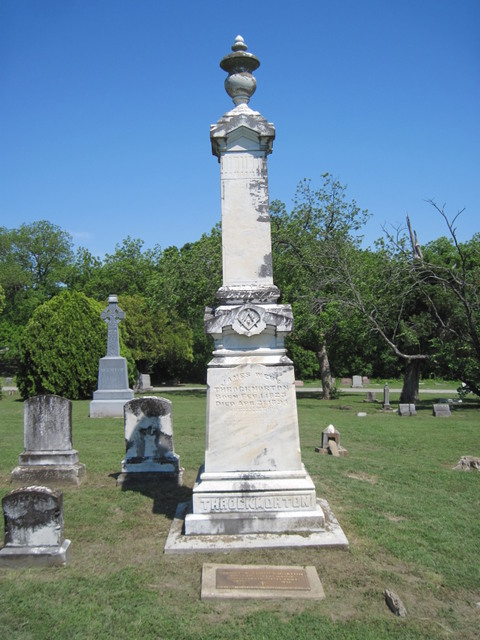 Cemetery Head Stones can be Part of the Clue
Lakes Conroe & Livingston Photo Album

On monday we started to head north to Minnesota. We are going up there for a visit of the skipper's siblings. On the way we stopped in Forest City, Iowa at the Winnebego Factory to buy some needed parts. It was fun returning the dirt boat to her birth place. She was happy we stopped to fix her up. During the trip north we watched the weather real closely as there were a lot of storms capable of producing tornado's crossing our path so we adjusted our daily runs accordingly. We continued on to the skippers brother's place in Lino Lakes Minnesota.


In the twin cites the Dirt Boat was moored on the street in front of the skipper's brothers home. We proceeded to visit all of the family we could. Visiting at their homes and during pot lucks. We even had most of the siblings up to one his sister's lake home on Lake Alexander for a long weekend. What fun we had remembering growing up and visiting, not to mention the fine food.


We decided to drive from the Twin Cities to New Holland, Pennsylvania instead of flying. Even with the cost of fuel it was still cheaper to drive. We went their to help the skipperette's mom celebrate her 95th birthday. The trip lasted 6 days and all went well including a very nice family member birthday party. The drive each way was long, 1100 miles and tiring, but it was quick, 2 days each way.

Minnesota and Pennsylvania Photo Album

Once back to the Twin Cities it was time to pack up and head back to Portland. The skipper's brother had purchased a new trailer and the other brother had not seen it yet, nor had he seen our "Dirt Boat" yet. So he and his wife stopped over for tours the night before we left.


Early the next morning (9:30) we hooked up the car and bid farewell to the skipper's brother and sister in law. Then we pointed the Dirt Boat westward and headed out. Our route took us through North Dakota. Two days into the trip we came to the Theodore Roosevelt National Park. We decided to stop for the night and to take the driving tour of the park. The South Unit drive was 36 miles through the wilderness and free range roaming animals. We saw horses, buffalo, prairie dogs, and even a snake crossing the road.

Theodore Roosevelt National Park Photo Album

We headed west the next morning, within a few days we arrived in Portland. All's well that ends well. Our trip was over for a while and now it was time to visit with family and friends that live in the Northwest. After a week we headed out to the "Dirt Boat Beach Base" in Ocean Park on Long Beach Peninsula. We'll spend the summer here and enjoy visiting with family and friends, while keeping the yard looking sharp. At this point we only have 1 trip planned in the September before we'll be heading south in October.


Thanks for visiting our blog. More to follow for sure!

Created on ... July 25, 2011
Taking Care of Business; While having Fun Too!
The Skipper
04/21/2011, DBBB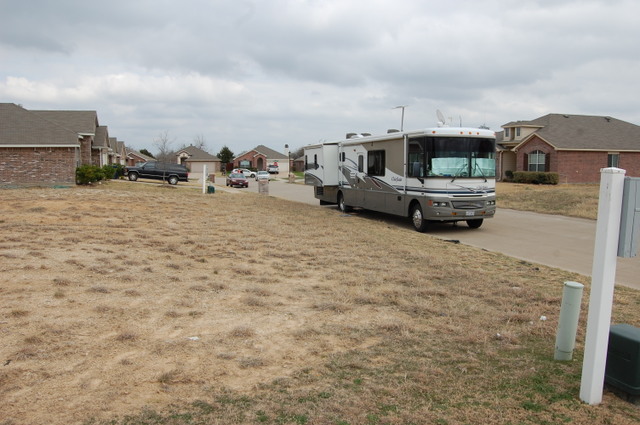 We arrived in early March and spent about four weeks in Anna Texas visiting with Pat's daughter and her family. We settled in helping with the chores of running a household of 6. The new baby wasn't due until the 12th of March. We managed to park on the street, for free, for 2 of those weeks. This saved us $400. Then once the neighborhood HOA Nazi reported our presence we had to move to an RV park that was near by for the remainder of our time. We got our car serviced while in town and the RV safety sticker check and a broken outlet plug fitting on our new TV repaired on site!
The new baby girl arrived in mid-March with only minor complications that were resolved quickly. We had our hands full then taking on more of the household chores. It was fun being able to help out and be present at such a beautiful time as that of a new born arrival. By the end of March things were beginning to get back to normal around the house hold and we decided it was time for us to explore some more of Texas. The new babies Christening was scheduled for the end of April so we had a month to play.
Our planned versus actual route varied some what and we ended up more or less going down through central Texas. We had thought we'd be looking at areas where we might in the future buy a lot or something. The other thing is that Texas is a big state and we very soon realized that we weren't going to cover very much of it this season. We both wanted to see South Padre Island. So that became our intended southern most destination. We still have friends in Austin and that became a stop over on the trip. Our first stop was the Lake Whitney area. We had seen RV lot offers in this area and we wanted to check them out. We drove around the area and looked at their offering. Once done we moved onto Austin where we spent 2 days visiting our friends. One couple has a motor home. So we made arrangements with them to meet up later, at their April RV club rendezvous.
We shoved off and headed south to the hill country SW of Austin. Our next stop was Kerrville.
Kerrville
is best known for its beautiful parks that line the
Guadalupe River
, which runs directly through the city. We found the lovely
By The River RV Park
right on the river and stayed 4 days. We used this location to jump off and see the
President Johnson
boyhood farm in Johnson City, the
Wild Seed Farm
and
WWII Pacific and Admiral Nimitz
memorials in Fredericksburg and the
Stonehenge II and Easter Island
replica's in Ingram. We had a lot of fun seeing all these places but is was also a lot of driving to see each of these attractions. We were supposed to go further south to Lake Madena in Bandera to look at lots but we ran out of time. Something to do next time.
We continued on south ending up in the Rio Grand Valley area. We stayed in Weslaco at a "snowbird" wintering camp ground. The place was deserted as most folks had left for the north. The price was right so we stayed a couple of days. We had been thinking of this area to buy a lot as there are many RV parks setup for the snowbirds in the towns of Mission, Mcallen, San Juan, Pharr, Weslaco and Harlingen and Brownsville. We traveled around the area looking at possible RV parks. We also went for a bird watching field trip the
World Bird Center in Mission
. We also learned that
The Dignity Memorial Vietnam Wall
was going to be in Mcallen. This is a three-quarter scale replica of the Vietnam Veterans Memorial in Washington, D.C. We decided that this area was too close to the Mexican border thus the inhabits lived a lot like they do in Mexico. Poor run down homes and dirty and dusty. I don't think we'll be spending much time in this area. We had to repair our front end combing as it had worked loose on the right side from quite a lot of wind on the drive here. When our time was up we gladly moved on to South Padre Island.
Kerrville & Weslaco Photo Album
We stayed at the
Isla Blanca RV Park
for a week. This was an unexpected very nice county run RV park. It's located on the last bit of land on South Padre Island. The park is on the ocean and on the bay entrance channel. The rest of the town is mostly a snowbird and summer vacation area. However the north end of the island is a wild life refuge. Consequently there is a lot of sea life and birds around. It was great to be back near the ocean again. It was cooler then inland and there was always a breeze to keep you cool.
On this trip we decided to start a new hobby of "casual bird watching/identifying". We started this hobby in Weslaco our last stop. Here in South Padre there was another birding area. We spent a half day at
The South Padre Island Birding Center.
Also we have friends who go "letterboxing". We decided to try that one too. In letterboxing you choose an avatar and a stamp to match. Then use your avatar name to set up a free account online at
http://www.letterboxing.org/
or
http://www.atlasquest.com/
or both. Then locate the letterboxes in your area. Next using the clues found online locate the letterbox. Then stamp the journal in the letterbox you found. Each box in turn has a stamp which you use to stamp your journal. Then you can record your finds online. Our avatar is "Spunky Turtle". We also found a stuffed turtle to go along and record the adventure for the grand kids. Susan puts together Spunky-post cards or Spunky-grams to keep the grand kids informed of our meanderings and activities.
Our first letterbox (attempt) occurred at the
South Padre Island Sea Turtle Rescue Center.
We spent about 2 hours touring and listening to the lectures. We found our avatar in the gift shop and had already gotten the clues to the letterbox. However when it came time to find it, it was not there and in fact there was construction going on where it was supposed to be hidden. Oh darn! We spent time walking on the beach and sight seeing around area.
South Padre Island Photo Album
We also toured the towns in the immediate area. First we went to Port Isabel. This is small fishing port on the mainland across from South Padre Island. We visited the town's shops and the
light house park.
We found our first letterbox at the light house keepers home.
Next we visited Harlingen about 20 miles away. This is the home of the original Iwo Jima war memorial statue. It was quite an impressive statue in a lovely setting at the
Marine Military Academy.
On the way back to the RV park we had both fan belts die. The engine was beginning to overheat when we spotted a repair station. They felt sorry for us and ran around town to find the replacement fan belts. It took an hour and half to get it fixed. We used the time to have pizza. Once fixed we returned to the RV with out any more issues.
Touring the Area Photo Album
Alas it was time to leave South Padre island but not the coast. Our next stop was Port Aransas on Mustang Island. This is located across the bay from
Corpus Christi.
We stayed at an
Pioneer Beach RV Park
we'd been to before. It's has very nice grounds, a heated pool and with beach access too. We did letterboxing here too. We allowed that pursuit to direct our touring, except for a visit to
The Pier "99" Restaurant
for lunch and more of their famous "T" shirts for the skipper. One of the places we went to was the
Corpus Christi Museum of Science and History Educational Resources Center.
Besides finding our letterbox we discovered an exhibit of the
Columbus's ship
replicas. We went other places on our quest but were disappointed not finding another letterbox. We spent time walking the beach and swimming in the pool. All to soon it was time to roll down the road. When leaving the island on the north end you have to take a free fairy (boat) ride, Ooooh Darn! This was our last spot near the coast and it was now time to head north. We had a rendezvous to keep with the Texas Boomers!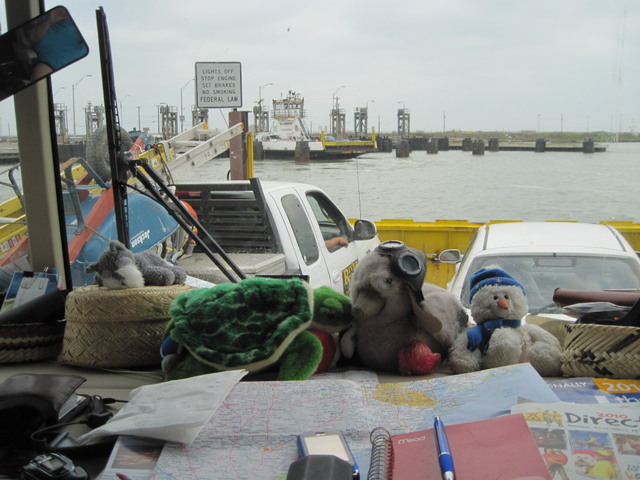 Fairy Boat Ride Yeppee!
Port Aransas Photo Album
Thanks for visiting our blog. More to follow for sure!
All Work And Still No Play!
The Skipper
03/07/2011, Mazatlan & State Side
Perpetua Sailing In Banderas Bay & Her Boat Broker's Link
The storing of personnel stuff into the huge tubs continued until we had filled up 8. The first mate was betting we'd fill 12, I said we'd fill 9.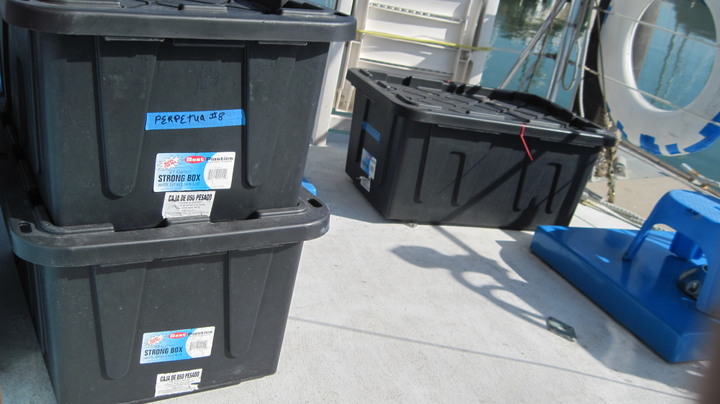 We still had another pile of stuff on the aft bunk, the port settee was full and the Honda generator still stored in the port ama. I think if we would have put the rest of the stuff into tubs Susan would have won the bet and then some! Our 'inventory" and "items excluded" documents and were worked and reworked, with still some last minute updates still needed.
We had signed the papers with the boat broker before we left for New Holland, PA. Since returning Perpetua has been exacting her revenge on the crew. First, the refrigerator started to not cool has it should and finally stopped working after 16 years. The technician declared it "muertos", dead! A $1000 replacement will have to come from the states next fall. Next the 6 CD changer stopped working. I commandeered a local fellow who has a side business of installing car stereos to take the CD charger to be repaired. He came back a few days later and said he could sell me a "all most new" replacement or he could continue to have the original fixed. The replacement was only $600 pesos ($50us) and was guaranteed to work with my original control head. It did work but was a different color, oh well, I kept the original in case the new owner wanted to get it fixed to match. Next my electric hand drill would not start. It was at least 16 years old too. It's still dead .... Next a brand new MP3 player we'd just bought at the local Walmart died after only two weeks. Fortunately they took it back and we got better replacement (more $). At this point we have our fingers crossed hoping that nothing else goes wrong.
An inspection of the top sides areas had revealed quit a bit of deck repairs and some fiber glass work that needed to be done. The most critical problems that needed to be done this season were addressed. The first mate had some sewing repairs as well. During this time our neighbor had their boat polished and waxed. We'd had this done in 2009 and it made our old hull paint shine. Our new cabin side paint had not been waxed since we had it painted last spring. So we hired a guy to polish and wax the hulls and wax the top sides. This was done in 2 an half days for $3500 pesos ($290US) and now the boat looks real good for showing a new buyer. Next season we'll fix the remainder of the deck issues and paint it.
Once this work was done it was time to prepare Perpetua for her long sleep. This season its even longer due to having to be in Texas for the new grand baby due March 12. The first mate revised our check list and we began in earnest. We had 12 days to complete all the tasks and we made it in 11. When it came time to repack the tubs into the car it took us about 2 hours to reopen each tub choose what we wanted to take north on this trip and then reorganized the remaining items into other tubs. We shrunk our pile of tubs down to 4 that we left for next season.
The first mate had a couple of places on her skin she wanted looked at so one after noon she went to an appointment. She didn't return for quit a while. When she did she had bandages on her nose and upper thigh. She was exhausted and surprised that she'd had two operations. Also she had to go to a bank and return to pay the fees. The samples were sent to a lab and she didn't hear from the doctor for 2 weeks. The cost was $5500 Pesos ($469US) for everything. She was glad to have done it and they turned out ok, except the one on her nose which she has to watch.
Once again the weather was plain weird. We woke two or three times a week to fog covering the area. This of cousre made it cool. We went so far as to break out the kerosene trawler lamp. When lite it produces quit a bit of heat, ordinarily something you don't want in the tropics. We also bought a clay flower pot and placed it over a burner on the stove to become a heat sink while the burner was turned on. Both of these tactics helped warm up the boat in the cool mornings.
The night before we left for the states was also our 21st anniversary. We invited a few good friends to go out to dinner with us. On our last night in Mazatlan we always go to the Chiles Pepper Restaurant. We always have fun there and the food is great too. This time was no exception. Although it was a little foggy.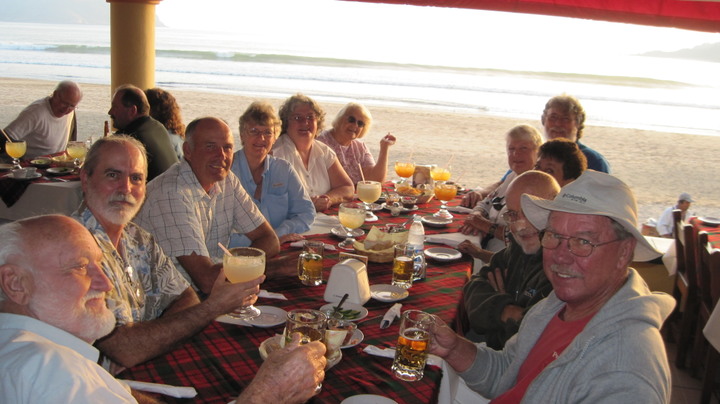 The next morning we left after some breakfast, with Marilyn from Crackerbox, at Ricos coffee shop. We planned to drive all the way to San Carlos. It was a long day but we made it in by 5 PM. We dropped off our bags in our room and went to dinner and then right back to the room. We went to bed early. The next morning we went for some breakfast, then back to the room packed up and hit the road. We got the borader around 1 PM. We waited for 45 minutes to cross the border while the local vendors paraded up and down the waiting cars with displaying their wares. This ended up being a quick crossing as we didn't get inspected even though the car was stuffed. We made it to Green Valley and our friends house by 3 PM.
The next morning we drove to where we had stored the RV. It took 2.5 hours from the time we arrived at the storage lot to wake up and relocate it to a near by RV park and get setup. The first mate like to point out this relatively quick setup time compared tot he boat's 2 weeks.
We spent 3 days in green valley visiting friends and getting a leaky faucet repaired. We went to Mesa near Phoenix to visit more friends and family. While there we went target shooting with our friends, we hadn't done that in two or three coons ages! It was fun if not quit noisy. We had a great time seeing everyone, especially the skippers daughter and her son, who had just moved to Phoenix a few months before. All to soon it was time to move on towards Texas. We made the uneventful trip in 5 days, taking one day to regroup along the way. The only issues we had were at the gas pump where we were eaten alive! It's good to be settled now for several weeks while we wait for the arrival of our 14th grand child.
Thanks for visiting our blog. More to follow for sure!
Winter of 2011 Photo Album
Chaos Rules! Change is Good!
The Skipper
01/29/2011, Mazatlan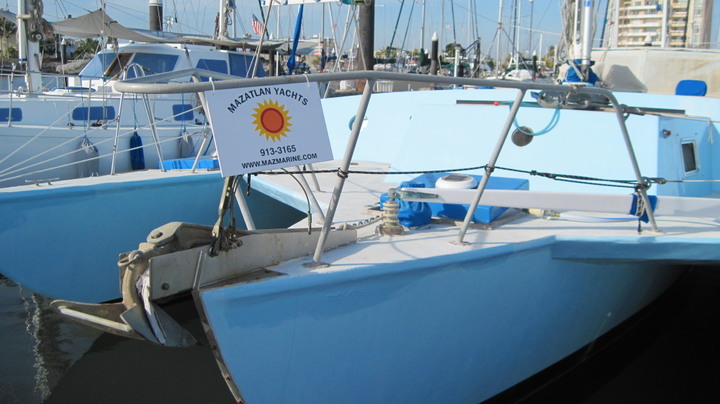 As you can tell by the above picture on Perpetua of a "Boat Broker's for sale sign" things have been spinning out of control since the last blog update. All the plans of local island cruises, inland trips had to be put on hold. We had been doing a lot of soul searching and hard thinking about the "end game" with regard to our 36 year relationship with Perpetua. All things considered we've had a pretty good run at it over the years and she's now in pretty good shape. However there's always a few old/new things, that will be taken care maybe even this season. Oh yeah this week the refer system died after 16 years of service! That will have to wait until fall.

We started seriously talking to the local boat broker about listing the boat and discovered that there was a lot of things to be done before and in conjunction with listing the boat. So we through out any earlier plans and jumped in with four feet. We had originally thought we'd be doing these activities toward the end of our season but oh no we soon realized that we'd better get going soon rather then later. The butterfly's will have to wait for another year.

So what the initial effort in December was to inventory and document everything that was going to be sold with the boat and everything else that was either going in the trash, to a local cruiser swap meet to be sold, everything else that was going to go north. This last category has been broken down into take north this year, next year, Etc. and when the boat actually sells. You see we can still take her out on a cruise if no one is showing any interest. We had to remove all our personnel gear and be ready for a photo shoot which has just finished! We also decided to remove everything that was going north as we had been creating a gigantic pile on one of the berths. So we talked to our local people and found a secure place where they deliver huge plastic tubs, you fill them up and they take them to their storage place. I know you're thinking oh sure where is that stuff really going, but this guy is someone we've been working with for years.

There were projects that had to be done for the photo "op", like paint the pilot house non-skid gray, replace the covers on the aft cabin cushions, reinstall lose teak parquet on the toilet base, wash off mold from various places it likes to grow, paint the forward wall in the berthing area and lots of other little jobs.


Once all is ready for a particular area to be photoed all unnecessary items/gear had to be removed then the shoot, then all the gear put back. We just finished all the photos today January 29th. We've been real busy for over a month!
While we were busy on the inventory we got word that Susan's mom was going to be able to move back into her independent living cottage on December 24th. This meant we had to travel from Mazatlan, Mexico to New Holland, Pa. during the holidays. Great! We lucked out on the flights and only had one stop in Houston, Tx. Where we changed planes. Only down side was on the return trip we had to lay over one night in Houston to be able to fly back to Mazatlan, the next day. Going the crowds were thick as ants on the march everyone trying to get into a line and then wait for some activity, checking in, security, customs, you know the routines. We made our flight with 20 minutes to spare. Coming back wasn't nearly as bad, the holiday rush was over. While in New Holland it snowed. One of the Admiral's favorite things to do is go for a walk during a snow fall. Fortunately for the skipper, it was cold and blowing quit a bit. The walk didn't last to long. We had spent 2 weeks helping her mom settle in, arranging support agencies, arranging her cottage so she could move about with her walker and celebrating Christmas with her family.
Before we left Mazatlan on December 21st, there was time to decorate the boat and do some celebrating with fellow cruisers.
Several nights out to the local restaurants for dinner and drinks. One Friday we went downtown to the
Mazatlan art walk.
This is an activity where you walk around the old town of Mazatlan and visit up to a dozen art studios. In route along the walk, we ate dinner at the El Tunnel, an old famous Mazatlan Restaurant. Of course along the walk there is the opportunity to buy some art. All in our party picked up a bobble or two. One our favorite places we stopped was the
Nidart studio.
They do amazing things with leather and we have in the past purchased a piece.
January continued to be a cold and often foggy. That was ok because we were working inside while it was cool. However our flannels and fleece got a work out in the AM's & PM's!
Thanks for visiting our blog. More to follow for sure!
Fall of 2010 Photo Album
And/Or
Winter of 2011 Photo Album
Back to The Cold South of the Border
The Skipper
12/10/2010, Mazatlan
In mid-October we left Oregon heading east and south. This season we decided to travel in the RV (Dirt Boat). Some friends of ours (From the boat Seatern) were returning to Green Valley, so they tagged along with us in thier own car, but sleeping in the RV. It was great fun to have company along on the trip.

All went well until we were crossing Idaho one early morning when we had a tire blow out. Its a real unsettling feeling to hear a loud bang while driving down the freeway. We pulled over to see what had happened or to verify that we'd had a blow out. Our traveling companions were already on Google (1-800-466-4411) on the phone locating a near by town with a tire store with our sized tire. Half hour later we limped into the Jerome Les Schwab store and spent the next 2 hours getting two new tires (you can't just add one new tire as they would be different sizes and not wear well together) put on the RV. Of course this prompted the discussion of replacing the other two rear tires as a preventive measure. This was something we had wanted to do anyway but hadn't budgeted for. Somehow logic won out over costs. However the nearest store with two tires was in Provo Utah. So off we went in search of the next Les Schwab store. By 4 PM we reached the store and they promptly put on the new tires. By 5:30 we were done and it was time to find a campground. Fortunately one was near by and it was a welcome sight. Getting into the spot proved tricky but that's a story for another time.

The next day we left early to get to Cedar City Utah early enough to park the RV and go out to see the Parowan Gap Petroglyphs 15 miles NW of town. We made it to the site in time to see them and take some photos. This must have been a favorite trail back when these were done as they were a lot of them in a small area and it was in a gap between two valleys. Sort of a facebook and travelers blog rolled into one!

The next day we were off to "Sin City", Los Vegas to visit some friends that had recently bought a home. We visited them in the afternoon and then took our traveling mates on a drive down the "Wild and Crazy" streets of the Vegas strip. We didn't even park and walk around. We were all tired and it looked crowded so we opted for a drive by.

Off to Mesa Arizona to visit friends and family. Pat's youngest daughter had just moved to Phoenix. After two days we headed to Green Valley. Once there we prepared the RV for storage and then headed to Anna Texas for a visit with family.

After a week plus visit it was time to leave and head back to Green Valley. However there was a stomach flu bug going around and it grabbed the skipperette and sent her to the emergency room for help. Ouch!! $$$$$ She spent 3 days in bed recovering. We drove back to Green valley without incident except by the time we got to Tucson the skipper was sick with a viral infection and had to visit the VA ER. After a six hour wait we got his meds and were off to finish the trip. The Skipper spent the next two days in bed recovering. After another two days it was time to head to Mazatlan.

We stopped in San Carlos over night and went out to dinner with some friends from Rosebud. On the way to San Carlos we passed through the city of Hermiso where we were stopped by a friendly cop who wanted a early xmass gift so we settled on $500p ($40US) and continued on our way. The next day we left San Carlos and headed out to Mazatlan. We arrived safe and sound.

Since arriving we've been working on projects to make the boat livable and addressing any issues that have come up. So far there been few real problems.

Now to the cold part. This is a La Nina year and it has been cold and nasty up north and down here it translates into cool nights and mild days with low humidity. We have had to add extra blankets at night and wear sweat pants in the mornings and before bed time. Burr! Its not what we're used to for sure!

Since being here we went on an art walk in old town which was fun, everyone had to pickup something, there were no exceptions. We ate at the El Tunnel restaurant which we've eaten at before the food was great. We've had our teeth checked out and medical exams and did some planning. That's when it hit us square in the heart that once again we're not going to be able to go for a lengthy cruise.

It turns out that the skipperette had made commitments to her mom to help her transition out of rehab (she had fallen in October) and back into independent living. This event has been delayed due to her recovery and isn't going to happen until right before Christmas. Who wants to be alone at Christmas so the skipper is going along too. (PA will be so cold!!!) Ok so that puts our return into January and we could still go for a cruise except we also had made another commitment to help the skippers daughter after her thrid child is born in mid-March. OK that cinches it! What with getting the boat ready and looking for weather windows (going and coming back), getting there, spending time there, getting back and then putting the boat back to sleep and then getting to Anna Texas by mid-March that leaves almost no time for a cruise. Rats! It looks like another condo on the water winter. All is not lost however, we can still take mini cruises to the islands near by and we're looking into taking a road trip in January to visit the vacationing Monarch butterflies who migrate to Mexico, much like us each winter. Also we're looking into another road trip to visit the near by town of La Noria, and the Blue Agave farm and distillery (Tequila) located in the area.

Thanks for visiting our blog. More to follow for sure!

Northwestward Ho!
The Skipper
10/03/2010, DBBB (Dirt Boat Beach Base)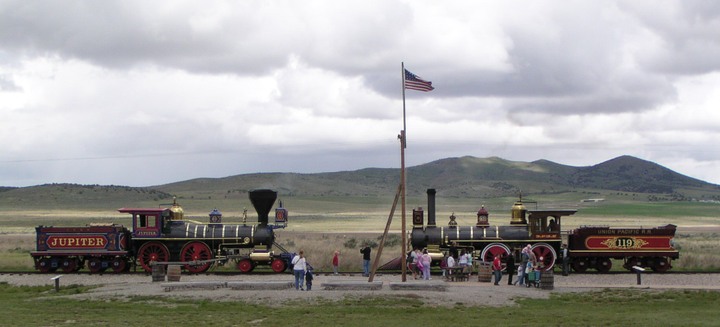 Our intention was to spend a month in Anna, Texas visiting family. We had a wonderful time including Pat's grand daughters "Bumble Bee" dance recital. We went to the Dallas Aquarium with the family and had a wonderful day on Pat's birthday. This aquarium is more then a bowl of fishes. The adventure begins at the top of the Orinoco - Secrets of the River rainforest exhibit. Then it wines its way down along a path through a rain forest with birds and other critters lurking about and then down under the water to see a wide variety of fishes. Very nice unexpected exhibit, stop by if you're ever in Dallas.

My visit was interrupted by news of a dear friends' sudden death, then before I had time to fully digest this, my father's health failed dramatically over a short few days. I flew to St. Paul, Minnesota but I arrived to late, my father past away one hour before my arrival. This time I was able to stay for the funeral. While there I went with two of my brothers to my Dad's old cabin on Devels Track Lake north of Grand Marais, Minnesota. Forty years ago I helped my dad build his cabin. We had a good visit while we got the place ready for their summer activities. On the way back to the Twin Cities we stopped at a Lake Superior view point. Quiet a specular sight indeed!

After my birthday we made plans to head to the northwest. We wanted to travel on some new ground in order to traverse the country. We decided to head for Amarillo and then NW to highway 25 then north through Denver and then follow the interstates back to Portland.

On the way to Amarillo we listened to the radio and kept hearing of rain storms ahead and north of us. We did end up driving through a few rain squalls, as we approached the Oklahoma border we ran into a true "cats & dogs" down pour. We slowed down and had to drive at reduced speeds for 20 miles as one and then another squall came at us. We decided that we were in the squall birthing zone because the radio was reporting lots of hail in the storms 50 miles to our east, and we didn't have any. Whew! Soon we drove out into just cloudy skies and reached Amarillo easily.

We'd been through Amarillo a couple of times and had heard of the Cadillac's that were planted in a field. We decided to go locate it. After a quick Google search we had our directions. There is indeed 10 Cadillac's buried in a field. Visitors are allowed to bring spray paint and paint away. Unfortunately they didn't "Pack their trash out". Regardless these were incredibly painted, junked cars, poking up out in of the ground in the middle of a field.

We cruised on through Colorado and Wyoming, as we were passing into Utah we decided to stop and see the Golden Spike Historic site. On May 10, 1869 the Union and Central Pacific Railroads joined their rails at Promontory Summit. Golden Spike National Historic Site commemorates this incredible accomplishment of this nation's first transcontinental railroad. The day we visited the site there was a full scale reenactment occurring so we stuck around for the presentation. The museum and the presentation was very informative. The only down side was the fact that the location is 29 miles off the freeways so it a bit of a drive out and back. If you're into history and trains its worth a stop. The remainder of the trip to Portland was uneventful.

The summer has been spent visiting with family and friends, spending time at our place at the coast. Oh ya and waiting for the new grand baby the 12th and the 1st great grand baby to arrive in August. There was a lot of time spent bemoaning the crappy weather. Oh well! We had several visitors at our place this season which provided a lot of fun for all. We made time to get the RV serviced for our trip in the fall. We were able to attend a couple of Longbeach events this summer too.

One event was the Sandcastle building contest. We all always amazed at peoples imagination and the sand sculpturing skills required to create their master pieces. Another event was the Washington State International Kite Festival. There was an amazing amount of kites being flown the day we visited the festival. They had many roped off areas containing a variety of events. One had large kites, one had a contest to see if they could set a record for the largest number of kites in the air at once, and there were many areas stretching south along the beach for various kite acrobatic events. Of course there were vendors selling everything kite related including food and drinks.

In August the grand babies arrived as expected and all concerned were OK. We spent over 2 weeks in Portland visiting and helping out as best we could. In late August we attended the annual Baja Cruisers Rendezvous. This event is held in Cathlament, Wa. the last weekend before Labor Day. Its not much more then a very large pot luck dinner with 80 or so friends. The part that is wonderful is that as on the seas, the wondering nomads starting arriving all week long in the their RV's and trailers. If you get there early, there are many hours spent catching up and reminiscing with friends. Coinciding with our event was the annual long board down hill race going on. So the small town was packed and the streets closed during the races. We watched the finals on Sunday afternoon and saw some exciting downhill runs and some great wipe outs right in front of our seats behind the hay bail barriers.

The rest of the summer was spent at the DBBB. (Dirt Boat Beach Base) One weekend was spent in Portland for Susan's son's 40th birthday party, otherwise we were at the coast. There were logs to be cut and stacked up for the winter. There was chores to be done before we headed back south later in the fall. A few friends came out for visits and a card game weekend was a big success. The last visitors had just returned from a vacation in England, Ireland, and Scotland. We helped them decompress!

Susan had decided to travel to Pennsylvania to visit her mom for a week. Pat stayed at the coast and started final preparations, on the DBBB and the RV and the car, that were needed to be done before casting off on the trip south. After a weeks visit in Portland, the Dirt Boat will way anchor and turn her bow southwards.

Thanks for visiting our blog. More to follow for sure!


Summer of 2010 Photo Album