Undisciplined blogger
Iggy and Its ffreaken cold
02/12/2013, Newport Beach doing boat work
My level of discipline for blogging is really low. since my last post over 2 years ago, we have purchased a Gemini Catamaran and widdeled away 26 months of life. In that time we sold our old sloop SV Windshift and have slowly worked on the the many issues with the little cat.

I think I need to develop a little bloggers discipline. Perhaps a catch up of the past 26 months is in order.

Outside clean, inside different story
Iggy
11/21/2010, Newport Beach CA
The outside of Windshift is much improved from yesterday. Inside is still filthy dirty. I can't believe how much stuff I have taken out!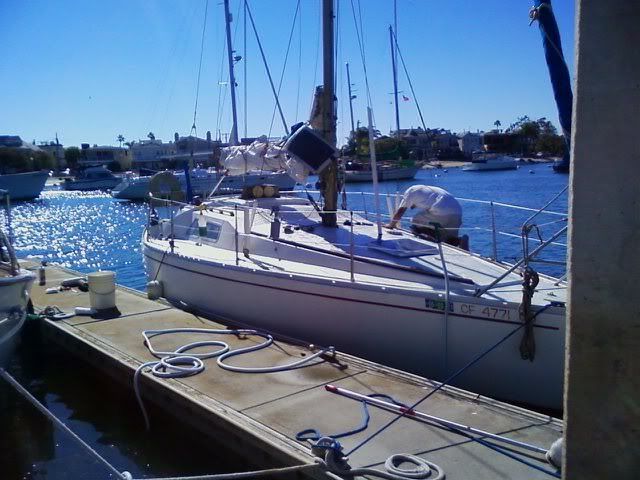 The engine runs but I'm not sure of much else. Replaced the starting and house batteries. Alternator seems to be working. Nav light are out however.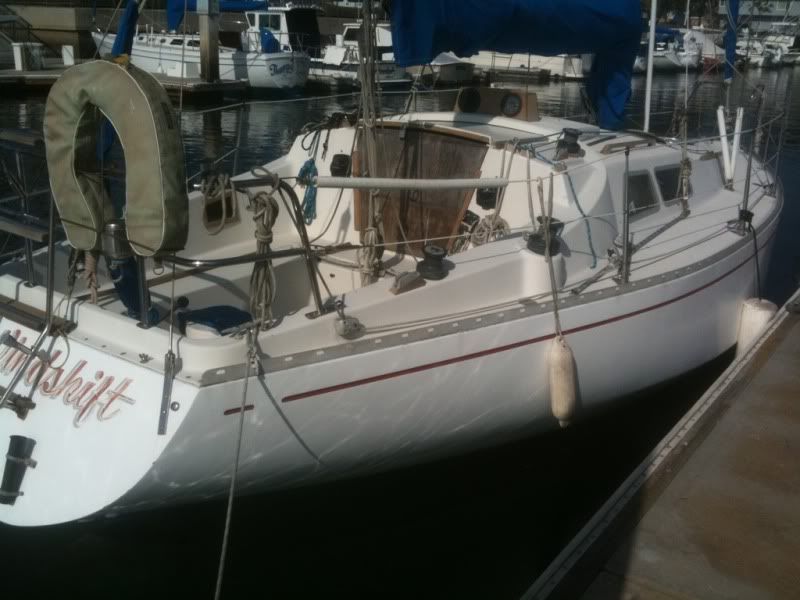 Windshift is a mess :(
11/19/2010, Newport Beach
Wow this boat is A mess! The former owner, John Hart has not been out to her in over 4 years (he had a stroke). She reminds me of the scene in the movie Captian Ron where the Harvey family first sees the inside of the boat.

Today I emptied about 10 large trash bags from the interior of the boat. I have to keep reminding myself that this is an interim boat, that our primary motivation was the Newport Beach mooring and that we want to by a Gemini catamaran.

The outside was filthy also but the broker hired a crew to clean her. What a job! 4+ years of bird poop.



We got at bigger boat
11/17/2010, Newport Beach California
After years of chartering through Marina Sailing we took the plunge and bought an old 1974 sloop. She needs some work but at least she is ours!

I'm late!
Darn cold
11/17/2010, Arizona desert :(
Just a note for the record. Today is December 31 2010 but the date of this post is the 17th of November which is the day we purchased Windshift and her mooring. So I'm basically a month and a half behind and trying to catch up!