Day 22
Capt Rich
08/07/2012, Turtle Bay to ??
We just started the engine to warm up a bit for our 8AM pulling of the anchor here in Turtle Bay. All we really know for sure is that we are ready to leave and will be dropping our anchor again somewhere north, either later this afternoon or in 2-3 Days, it's all based on the weather. We are rested up after our stay here, but at day 22, we would much rather be tied to our Port San Luis mooring ball than about 700 miles away from our destination.

Reports underway to follow via SSB radio updates.

Dinner on Friends
Capt Rich
08/05/2012, Steak, Papas, and Veggie
Some days it seems like the Captain's work is never done. Sure we are waiting for a weather window, but that also gives me a chance for a little maintenance:
Change the oil in the engine.
Change the Generator oil.
Change the transmission fluid.
Change the alternator belt.
Scrub down the engine, generator, engine compartment and bilge with Simple Green.
And then after all of that, once the oil and grime is washed off my hands, someone had to cook dinner for the crew.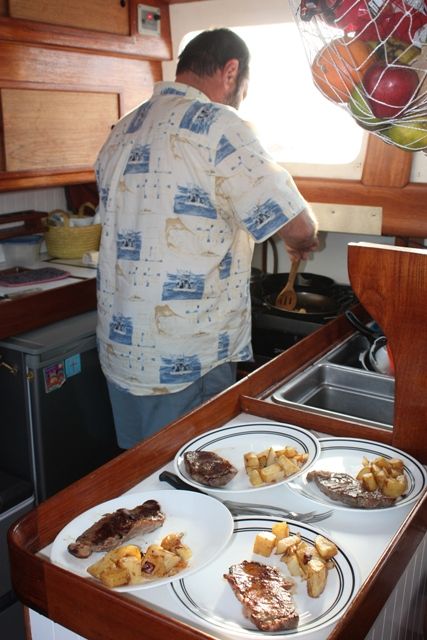 And what a meal it turned out to be! We owe our friends on SV REAL TIME for the steak dinner. They were putting their boat to bed for the summer in La Paz and in the process of cleaning out their freezer, these nice steaks found their way to us!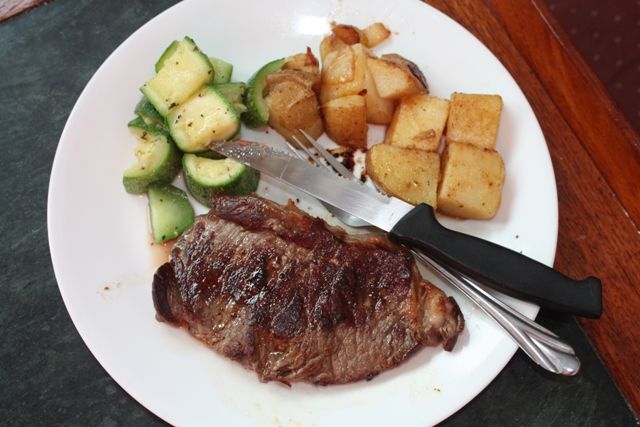 The dinner was so good that it almost caused us to forget that YES we are trying to get back to Port San Luis. Speaking of the weather, if things hold the fleet plans on leaving Turtle Bay this Tuesday morning and make a straight run to San Quintin. We do have more steaks in the freezer scheduled for our celebration dinner of making the next land fall in one piece and without breaking a bunch of boat gear or any bones.

Turtle Bay Diesel Fuel
Capt Rich
08/04/2012, Clean and Easy
As most northbound and southbound cruisers do in Turtle Bay, we took on enough diesel fuel to top off our fuel tanks. After a full power motoring run from May Bay to Bahia Asunsion and then Turtle Bay we took on 329 liters of diesel when we arrived in Turtle Bay at a cost of $11.35/L (or 76.85 Gallons at $3.60/gal).

Since our first stop in Turtle Bay back in 2007 we have always taken on fuel from the floating fuel barge of Servicios Anabell operated by Ruben. While other Cruisers as recently as a few weeks ago have reported taking on dirty fuel from the other fuel dealers here in Turtle Bay, we have not had or heard of anyone having a problem with the fuel sold by Ruben. An older fuel service is known as "El Gordo" and ran by Gordo Jr, but we had a weird experience with Gordo Jr back in 2007, they are rumored to short fuel sales, and I have several friends that have taken on dirty fuel from El Gordo. So I'm sticking with a known entity that I have had a good track record with.

Servicios Anabell has two moorings off of their compound and you can grab a mooring on your way into the Bay to fuel, or they will bring their fuel barge to you at anchor and pump the fuel aboard. It can be a little confusing for a first timer because as soon as you enter the Bay people will zip out to you in their pangas wanting to sell you fuel and if you don't know who you are using....then you are risking fouling your fuel tanks. So as we entered Turtle Bay and multiple pangas came out to us to arrange fuel, we politely said no thank you.


Ruben's Fuel Facility in the entrance to the Bay.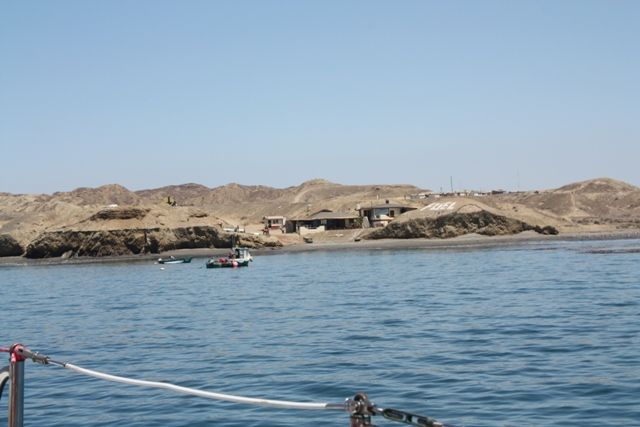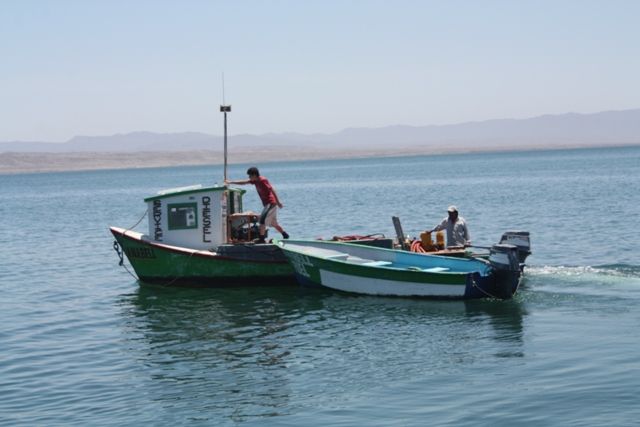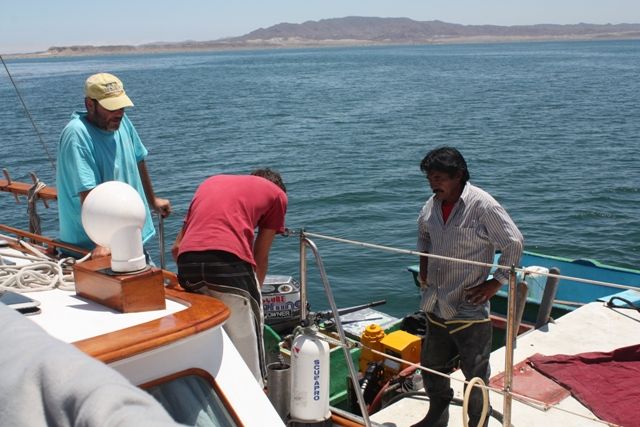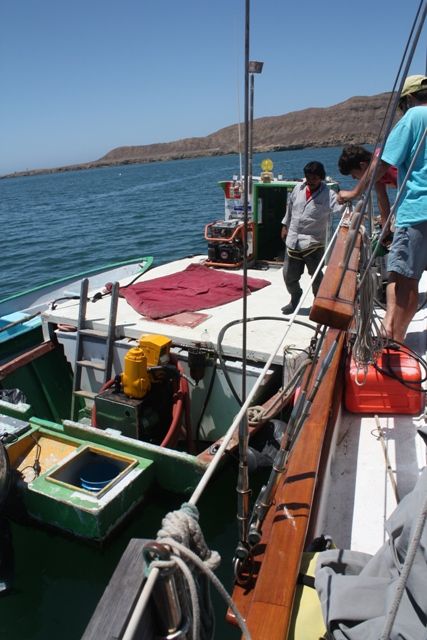 Oh and how long will we be here in Turtle Bay? Until the weather calms down, which is expected to NEXT WEEKEND, so we ain't going anywhere until it calms. This trip may be know as the Baja Bash, but why make it a bash when you don't have a schedule. Besides we went into town last night for dinner and had a good taco, torta, and hot dog...so life it good while we wait.