Do Over
Posted By: Live-A-Board Bozo Hobo Rich
11/18/2012, Knowing Now....what would we have done Different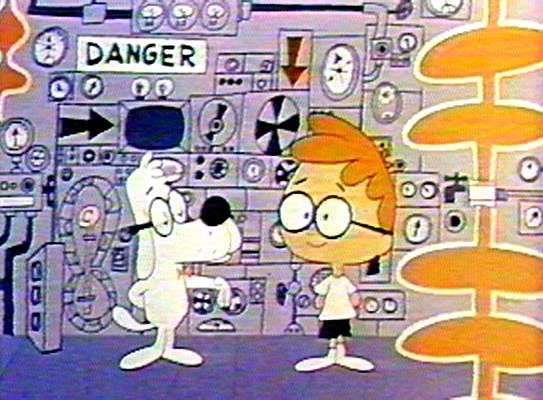 Plans, decisions, roads or way points taken or not taken, they all now have the benefit of hindsight. But unfortunately it's not just my foresight that isn't 20/20, it's also difficult to look back and see how things might have been different or better if we would have decided on path A rather than B. If we didn't stay in Mexico for all 4 yrs, how would our cruise have turned out, would we now be somewhere on the US East coast? Would we have made more friends and had a "better" time? Or would we have made fewer friends and had a "worse" time? Who knows, I sure don't and didn't. Perhaps one reason I can't see the past with 20/20 hindsight is because I'm much too busy trying to figure out the fog of the future to dwell on the past, but that doesn't mean we didn't learn a few things or that we wouldn't have done a few things differently if we could take a ride in Mr. Peabody's WayBack Machine.

Without a doubt, our single biggest regret is that after 4 years of living in Mexico our kids and the entire family is not fluent in Spanish. So if we could set the dials on Mr. Peabody's Wayback machine and head to Mexico again we would have taken the first year and put the kids in a Mexican school. 100% Spanish emersion with Spanish tutors after school. The whole family would have made becoming fluent Spanish speakers a top priority. Sure my Spanish is dramatically improved but the truth is we passed up on a once in a life time opportunity to have the whole family learn a second language. We are certainly not alone when it comes to blowing the Spanish language opportunity, most cruisers don't learn Spanish beyond ordering food and simple greetings. It's hard to say why, but it's just the reality and it is our biggest regret as we look around California now and see just how more marketable our kids would be in the future job markets speaking Spanish.

In what may seem like a rather surprising change, I don't think I would have felt the need to cast off jobless with the mindset and idea that to be a cruiser you have to be retired, on a work sabbatical, or simply an unemployed boat hobo. Lori often says that I "failed at cruising" and I must admit that by our preconceived notion of what cruising was, I certainly did fail. I need to be busy, and although the never ending list of boat projects did a nice job of filling time, I needed and wanted something more. So I was active in the SSB radio nets becoming a net manager, we threw pot lucks and parties aboard THIRD DAY at the drop of a sombrero and my need to have something going ultimately was the catalyst for starting up Cruise RO Water. Looking back through the haze of romanticized memories, I would head south with a Job! I know that sounds totally crazy and it's certainly not the normal Cast Off dream. But let's also admit that most of those dreams never come true. Trust me; I see the unrealized dreams all the time in my water maker business when the new owner of a boat calls me to ask how to finish the water maker installation that was originally purchased 2 years ago. Almost any job you do with a computer and phone in the States can be done in Mexico now with internet and cell phones. It's not something I realized or even thought about when we were casting off and certainly the technology improvement is making this more of a reality than it was 5 years ago.


Forget the Election Results
Posted By: Live-A-Board Bozo Hobo Rich
11/16/2012, THIS is the End of Civilization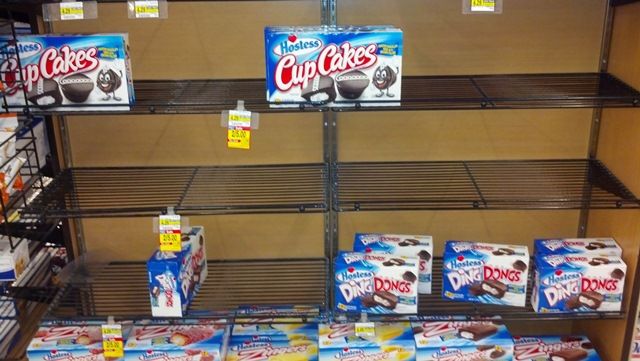 There were those who warmed me not to go back to the United States.

"The Country is Bankrupt and on the verge of financial and societal collapse and with the coming election, taxes of all kind will only increase inversely proportional to personal liberty and freedom. Buy a Gun, buy gold, and listen to Glen Beck and prepare your survival bunker."

Well all that may indeed be true, but it wasn't until today that I took their warnings and prophecies of doom to heart. How can I live and raise a family in a Country without Hostess Twinkies, Ding Dongs, and Zingers? Is this the type of Country I want to be a citizen of where a company that makes a golden brown sponge cake stuffed with cream filling goodness can't reach a deal with their union workers to save an American Icon along with 18,500 jobs and families?

Big weighty questions like these must be addressed in this time of political strife and division. So as soon as I heard the news this morning, off I went to the local Wal*Mart to try and preserve some Twinkies for my namesake. After all, doing anything for "the children" makes it right.

Americans may be trading their freedoms for security with Big Government hand-outs and programs, but you had better get out of their way when faced with a National crisis. The scene was ugly. I took two elbows to the gut and a knee to the groin in the dog pile. The lady with the walker sure had one heck of a grip, but I wasn't letting go of my box of Twinkies.

The phrases that formed a Nation
"Give Me Liberty or Give Me Death"
and
"Live Free or Die"
seem so outdated in a dark and fallen world without Twinkies, Ding Dongs, or Zingers. I just may head back to Mexico where the "Submarino" (the Mexican Bimbo brand of Twinkies) is safe and available over the counter without a perscription.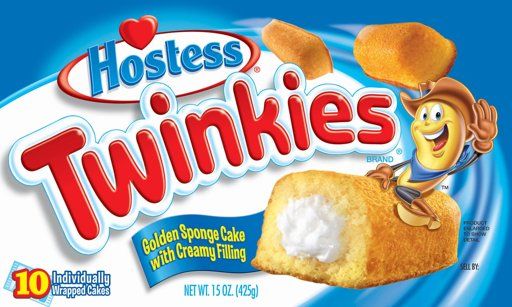 Red Sky in Morning?
Posted By: Live-A-Board Bozo Hobo Rich
11/15/2012, Means another Perfect Day


Yesterday may have started out with the classic maritime warning with a "Red Sky in the morning", but what we found instead was another perfect day of living aboard. The Port San Luis mooring field was as flat and calm as the San Blas Estuary, the weather was a dream for mid-November, and the clear blue sky made for the type of day when marketing photos are taken for the local tourism board. While Lori was finishing sewing our new pilot house window covers at the upper salon dinette, I worked comfortably all day at the desk in my lower salon "office", adding new pages to my website, answering client phone calls and emails, and my personal favorite taking credit card numbers for new orders! On a day like that, it is easy to forget not just the growing project list, but all the other chaos swirling around us, trying to drag us down.

I could focus on my new $870 Trojan T-105 battery bank that is acting like a dead battery bank. Or I guess I could stress out about my new diesel heater fan control that is broken causing the heater to run much too rich, resulting in it belching out black smoke like an old time coal locomotive. If I was smarter, I would even be worried about the weather forecast for later in the week and into the weekend calling for rain and the dreaded southern swell that could drive us off the boat for a few days. Don't forget about the DMV hang-up in the registration for our new dingy. My 1998 Honda CRV has some type of rear suspension problem; I guess the 17 trips down Baja have finally taken their toll. My external teak needs another coat of Cetol Clear topcoat. My USCG Captain's test is coming up FAST and I haven't had enough time to study. Trust me...the more I pause to think about all the stresses, problems, obstacles, and things not going right and in need of attention the smile on my face is easily replaced with a scow. The key to happy cruising, happy living aboard and even life is the ability to smile and enjoy the sunset or sunrise while over your shoulder the storm clouds are forming and coming your way.

It's not that cruising or living aboard makes you blind to the worries and stresses of the day, but what it does do is give you an almost constant stream of sights, sounds and events that helps you sort the important and meaningful from the noise or daily life. We say good morning to Oscar the Sea Otter every morning when we drive past him in morning rush hour while getting the kids to the pier. When our transmission failed in the middle of the Sea of Cortez, it's amazing how many of the little worries of the day simply went away and were not thought about again until we were safely at anchor in Mazatlan 4 days later. Will the fiasco or problem that seems so huge cause our floating home to settle on the bottom of the bay? No? Well then it can't be that serious now can it...next.