My resolution is to loose some weight in 2019, I've already started going back down the gym, I am finding sailing more of an effort than before so I need to up my game!
I took part in the local newspapers pool of new year resolutions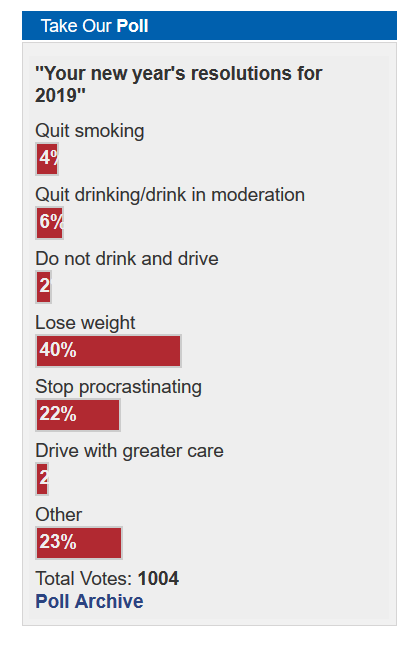 Everyone it seems has the same idea, but the island does not have anything like the weight issues that the US or increasingly the UK has.
Anyway got to get healthier this year so I can sail more often.
I want to
help my Friend Anthony Lowe win his election
in the UK which is not so easy from Bermuda, but I might write for him on local discussion forums or something like that.
I also want to travel to more places, I've not seen hardly anything of South America and not much of Asis either, so traveling to more of those has got to be on my list for 2019