The time has come for us to move on, and we realized we did not post very much about what we did while we here. It was actually a very bust few days, sight seeing, a little bit of maintenance on Eagle and some shopping.
The high light of the time here was was a visit from our great friends Robb and Dea. Robb used to be a boat neighbor while we were at Shilshole. They are land locked now, living in Ashland Oregon. Dea grew up right here in Santa Cruz, so she acted as tour guide, taking us to the famous Board Walk, and down to the Wharf. On the board walk is the Giant Dipper, the 6th oldest wooden roller coaster in America. Dea said that she had ridden it like 150 times, as she used to actually work at several locations here on the boardwalk. Obviously this required me to take a ride, and Dea was the only other person to join me, and Lefty of course!!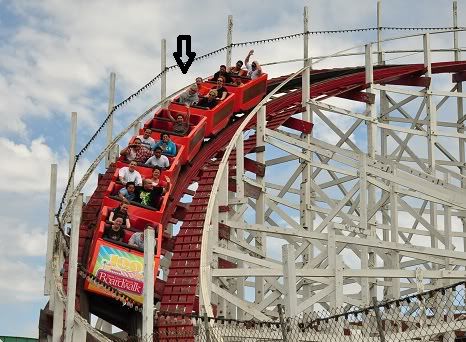 We were privileged to join Dea and Robb, at Dea's brother-in-law's 40th birthday party!! It was a blast, with amazing food, beer, wine and some very nice people!
Part of our staying here was a bit of a storm that was pushing through, and kicking up a pretty big swell. This made for some great waves for the body surfers right out in front of the harbor entrance.
There is a club right here in Santa Cruz, called the Son's of the Beach, ukelea club. They meet here at the marina on saturday mornings and play a group of songs. And no....I did not join them. I am a long ways from playing where any one might see me!!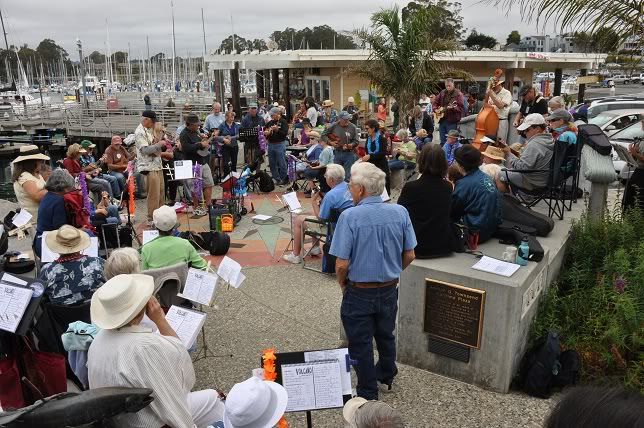 We got to rent a car and travel down to Monterey to visit the Aquarium, made a stop at Elk Horn Bird Sanctuary, and picked up a few supplies that we have needed for some time. The rental car was put to very good use!!
And, finally, we spent some time standing in the warm sand, with the 80 degree sun shining down upon us, and realized we were getting closer to the weather that we are searching for!!