In keeping with the 'baby' theme that Tom set up... let me take you along to my Saturday night adventure - a Mexican style baby shower!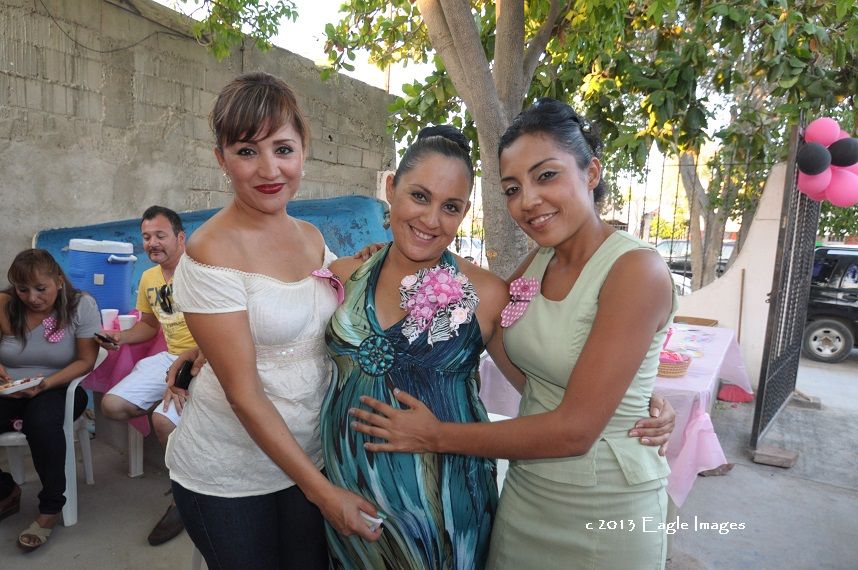 Dulce, Anahi and Marisol
Mariella, one of the women of "mujeres en la cocina' fame, is about to be a grandmother again! She's very excited, although I think Anahi ( Ann-eye-ee) is even more excited. With about 2 weeks to go, a party was held in La Paz.
The usual attendees were present - family, friends, neighbors, even a couple of guys; her husband Gabriel, and family friend Omar, Mickey, Dulce's son and a couple of ,unknown to me,others hung around, helped and participated.
A lovely spread of snacks and sweets - botanas y dulces were laid out on the table. Cucumbers and jicama with fresh lime to squeeze on them and chili powder to dust over. Also waiting for feasting was Mariellas taco fixin's: MOLE!!!, chili verde, papas y chorizo, and chicharrones in salsa verde. Yumm yumm!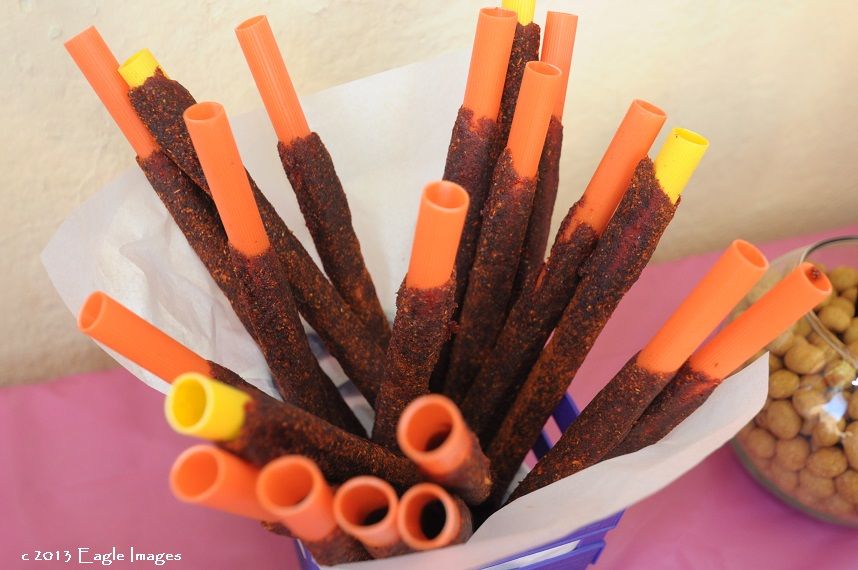 A fun mixture of games was directed by Marisol. She did a fine job of calling out baby bingo cards and we had several winners.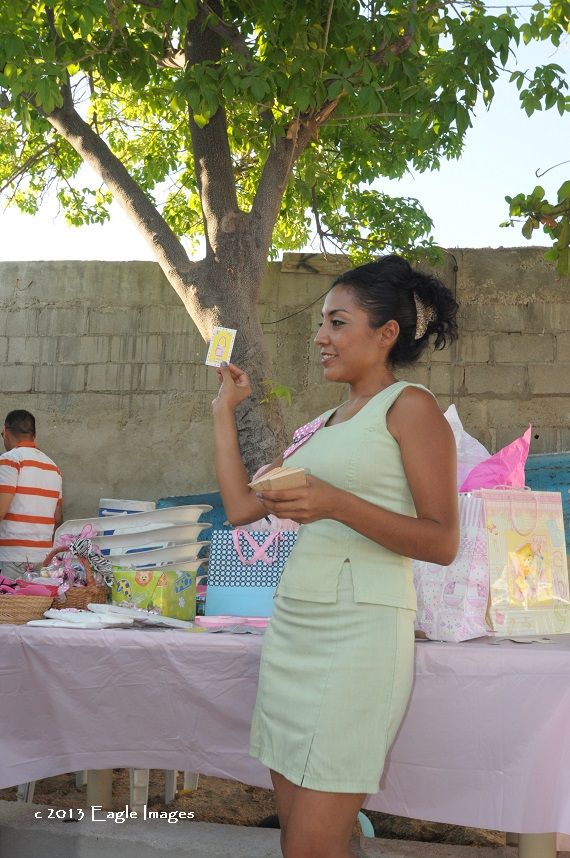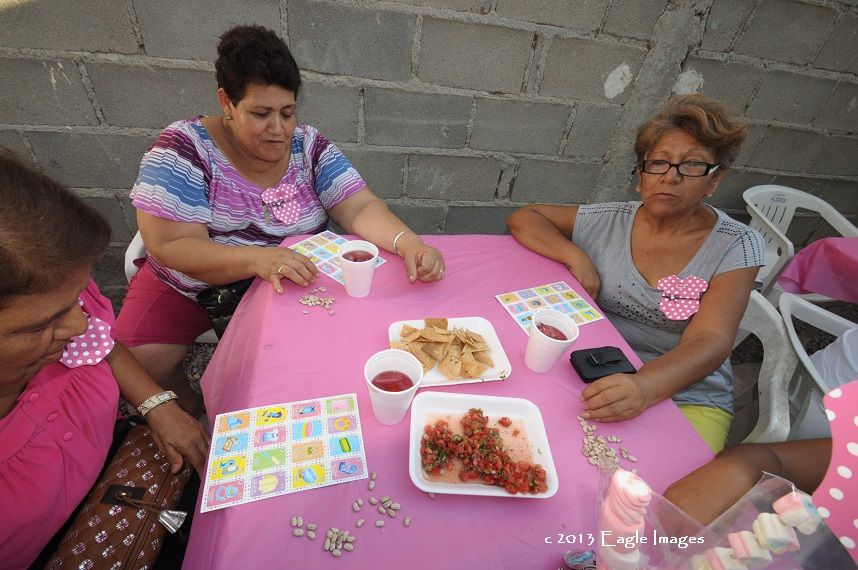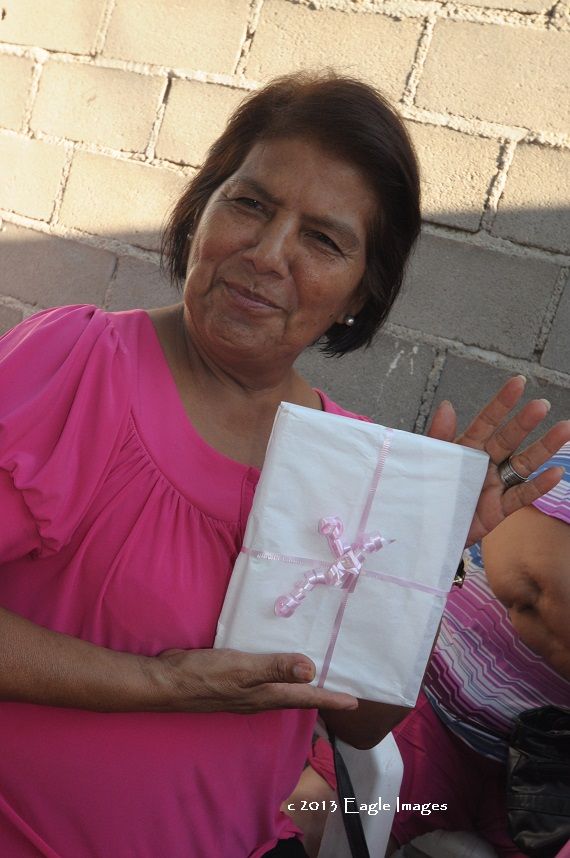 For the next game, a roll of toilet paper was passed around. Anahi graciously stood up and showed off her belly.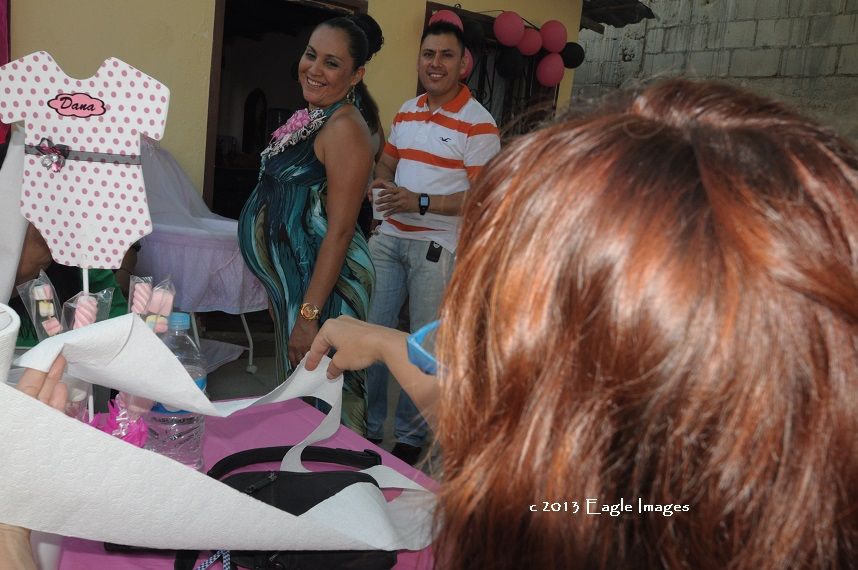 Each guest was to guess how big around her belly was by tearing off the correct number of toilet paper squares.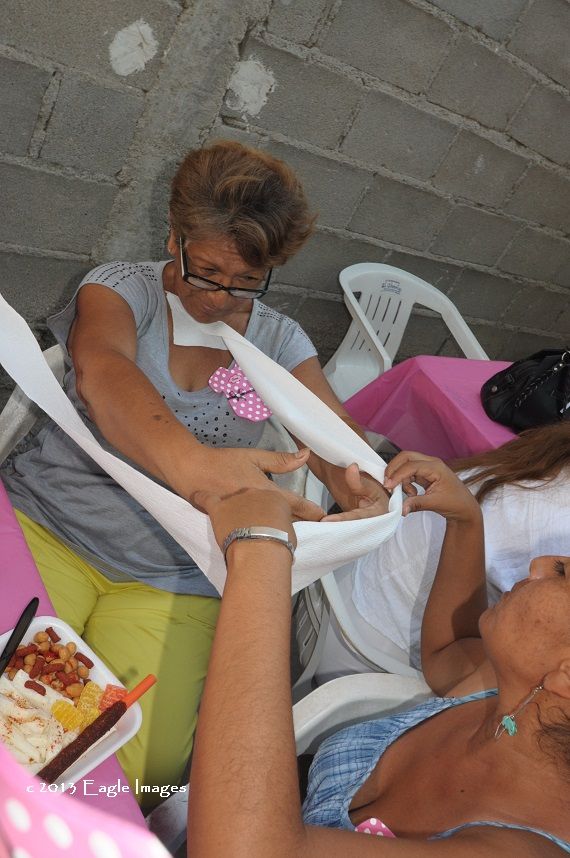 The idea was to be exact! The calculations done by some of these women was fun to watch!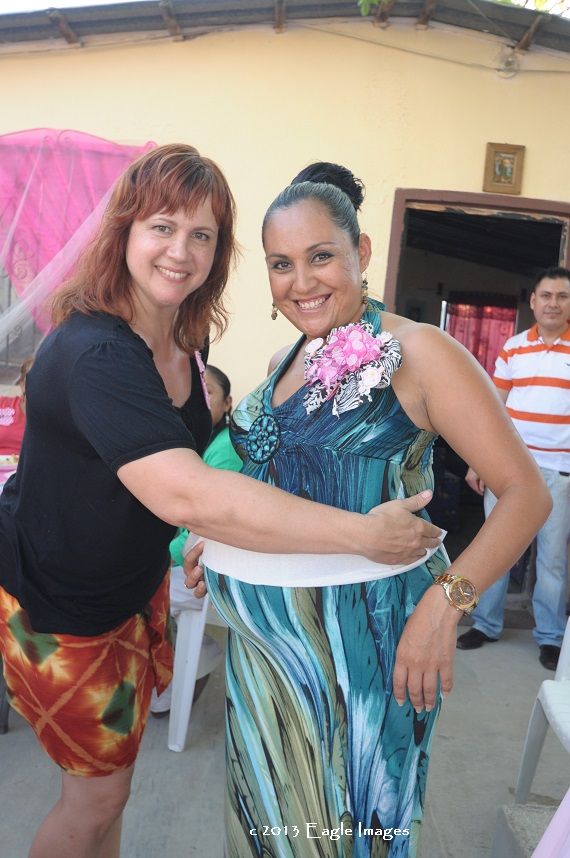 Lisa, author of www.chickybus.com, a travel blog site, over guessed the tissue squares!
They then asked for 4 volunteers. I opted to stay behind the camera! Lucky for me, as I saw blindfolds and jars of baby food coming out! It was pretty hilarious watching these partners feed each other baby food - apple or mixed fruit, blindfolded and quickly. The second pair in the background really got into it... although they ended up wearing a fair amount of it!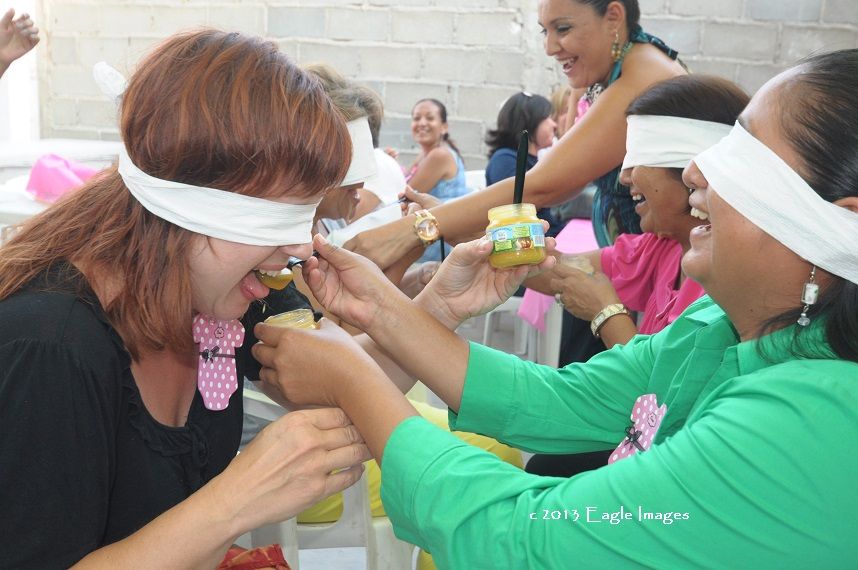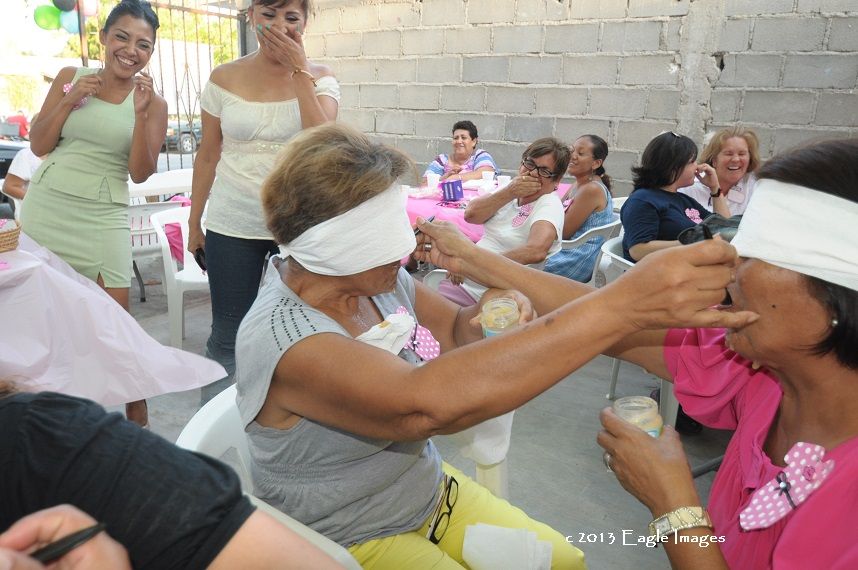 A few new games unknown to me, such as 'feeding the baby' - I'm pretty sure it was just lemonade in the bottles, but, you never know! The trick, was to nip off the end of the nipple so that the liquid all came out quickly!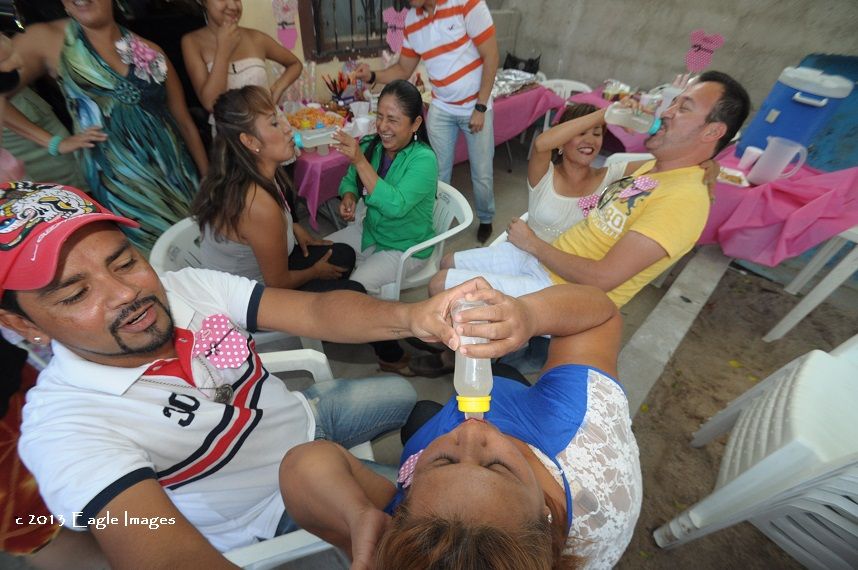 A balloon popping game was the last one. Four balloons each with a special message inside were inflated. A participant was to sit on the balloon, popping it, then follow the message inside. My balloon told me to 'crawl like a baby'..... uhmmm, in a dress, on the concrete? A sheet was quickly placed on the ground.. and lets just say, that I won this contest. ( I was too busy crawling like a baby to get photos, so get over it!).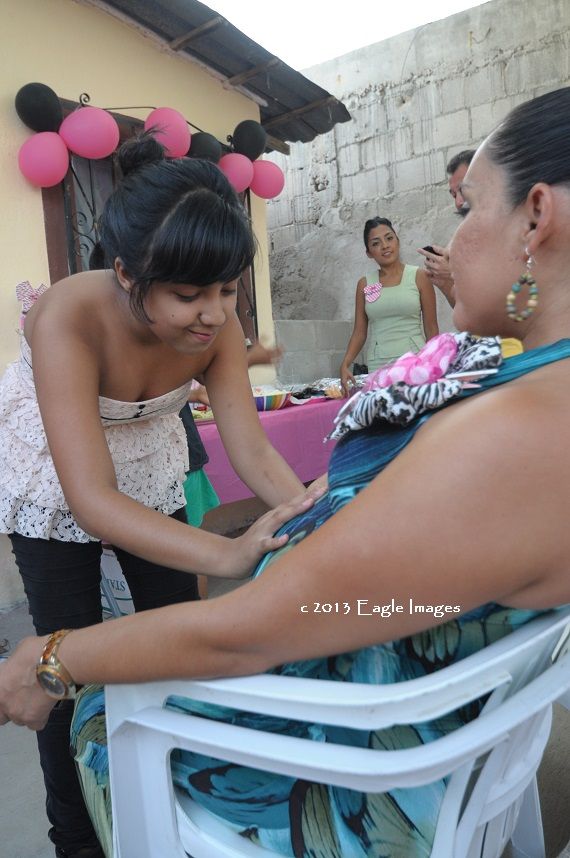 Niece Natalia, Marisol's daughter, feels for the kicking baby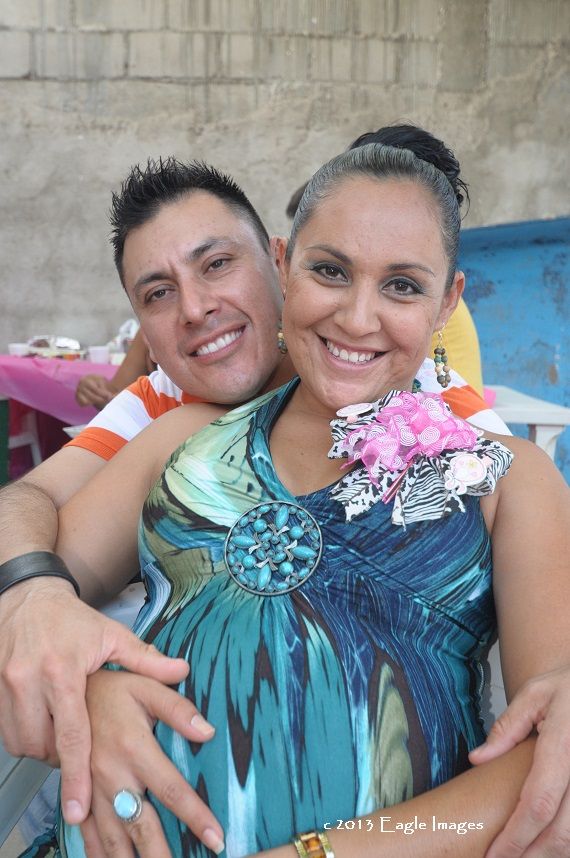 Anahi and Husband Gabriel
Of course gifts galore, lots of food, more friends stopped by and salsa was put on the stereo - so of course there was some dancing!.
In typical Mexican fashion, the music was blaring... every time Sandra, the host walked past, she upped the volume! It never got to distortion level, but it was close. Add in a couple of kids, a very cute black puppy, a few other dogs, and you've got a fiesta!
The baby, Dana, is due the first week of September..... I'll report on that later!