Well, while we and Eagle survived the recent hurricane with nary a scratch, our beloved Pancho didn't fair so well.
Pancho is our 96 ford Ranger pick up with canopy that we use for around town, checking on our boats and exploring the Baja.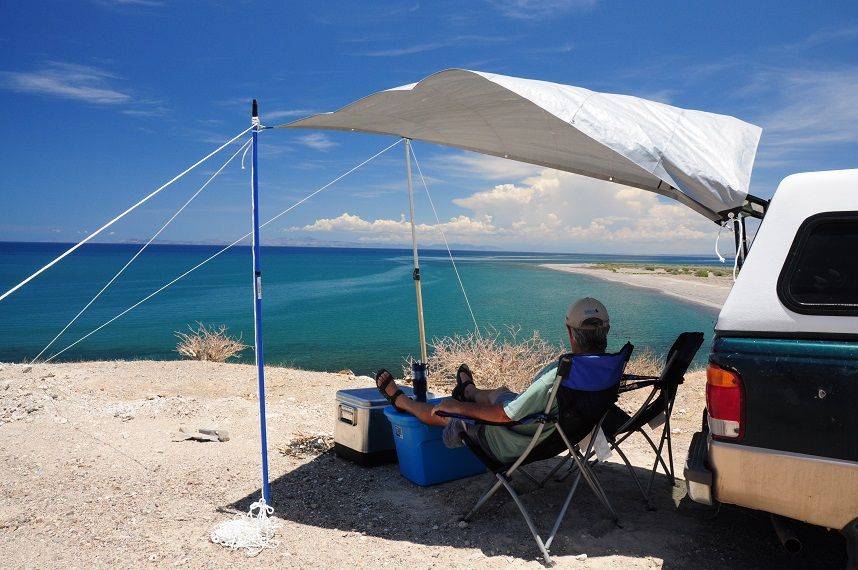 Normally it's parked in front of our store, between the coconut palms. Due to these coconuts, Tom moved the truck to the middle of the parking lot with several other vehicles - well away from the trees! Good plan, but too much wind.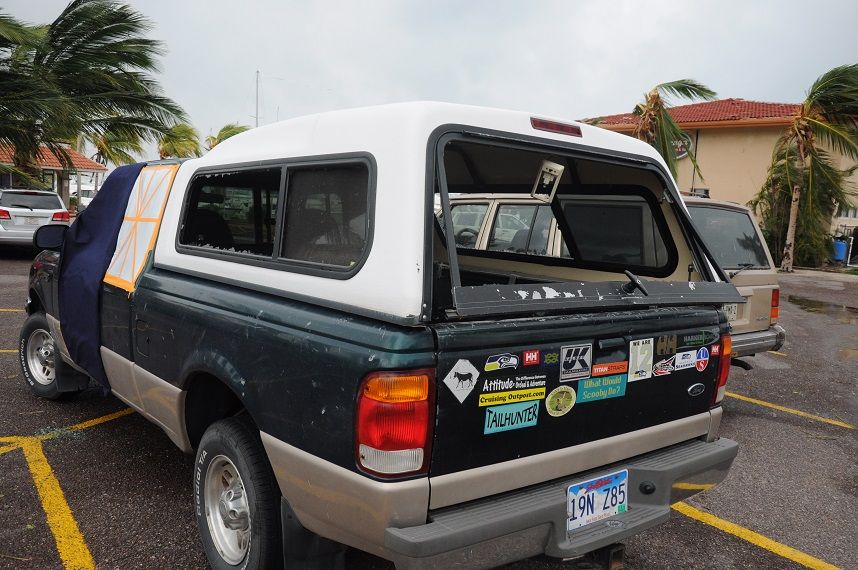 The storm blew out the drivers window, the small one in the jump seat behind, and all the canopy windows except the pass through to the cab.
The rain then filled up the car with lots of water, especially on the steering column. When Tom came up to check on things, he found the damage and the 'flashers' buzzing. It's since been cleaned out, but the electrical system is no bueno...... won't start right now.
We're attempting to contact a mechanic who we're told is excellent with Fords and their electrical systems.. we'll deal with that and the feasibility of repair before we tackle the windows!
Can you say bicycle?