This is Paloma - white dove.
She arrived earlier this summer. And she made herself quite at home here. Her favorite thing to do is to help the guys that ride the bicycle garbage carts... she tags along.
We soon discovered that she was to be a mom! In Mid August she gave birth to 5 puppies. All were healthy and are now in good homes.
Paloma is a sweet dog. She comes by for a drink or a snack or just to check in. She greets Tom in the morning, and was waiting at the door of the store when we returned from an overnight trip to Los Cabos.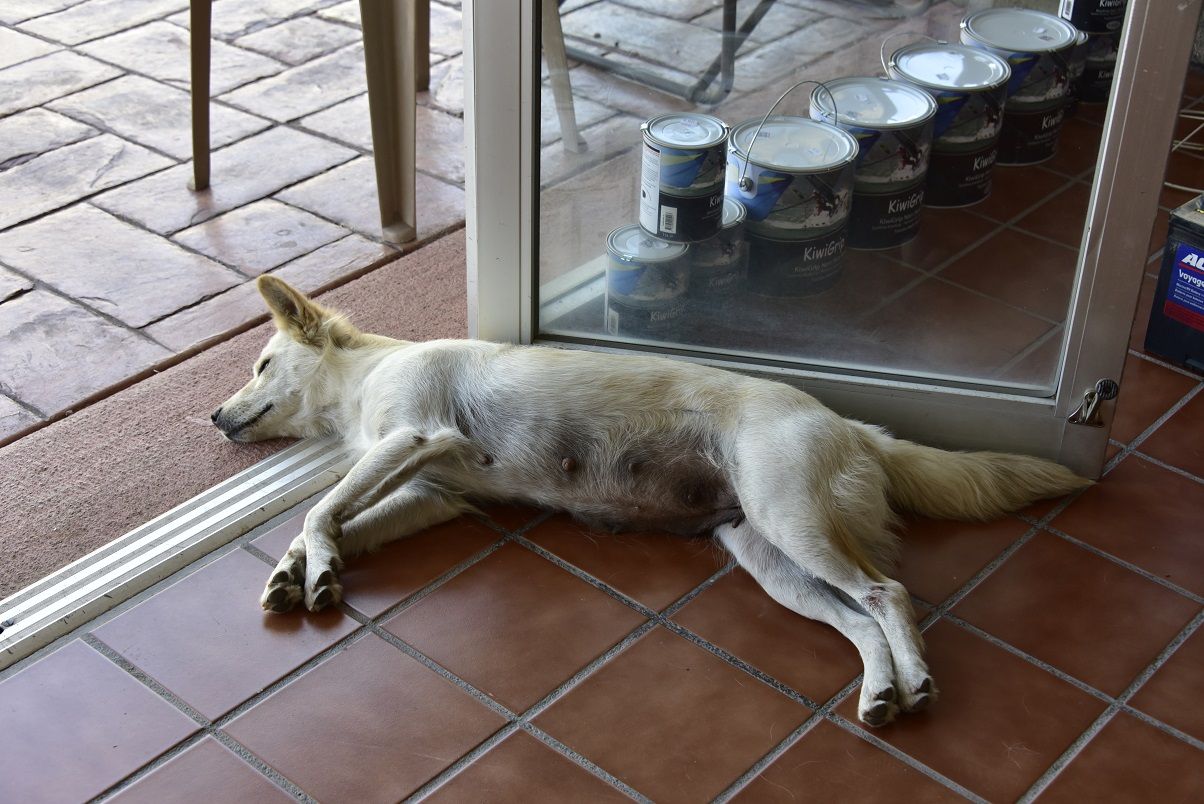 She's not a boat dog - too free roaming for that. But she looks kind of cute hanging out by the door.