After several delays on attempts to get back to Guadalajara for my final Dr check-up, we finally made it this past weekend.
The visit went well, the x- rays show total consolidation of the bone, and when he heard that I haven't been using a cane since Dec 3 AND I completed a 5 mile hike at Christmas, I got the double thumbs up from him!
I know there were several blog posts that were of a whiny nature, and for that I sort of apologize. When you're in the thick of the healing progress, and you quit seeing day to day progress, it's pretty easy to see the gloomy side of things, and you question whether it was something you should have done at all.
Now, at the other end of it, it was totally worth it. I find that I get up to walk down a dock, or stroll somewhere and don't even think about it. I am also walking 3 mornings a week. Some mornings are better than others, but that's to be expected with the longer end of rehab!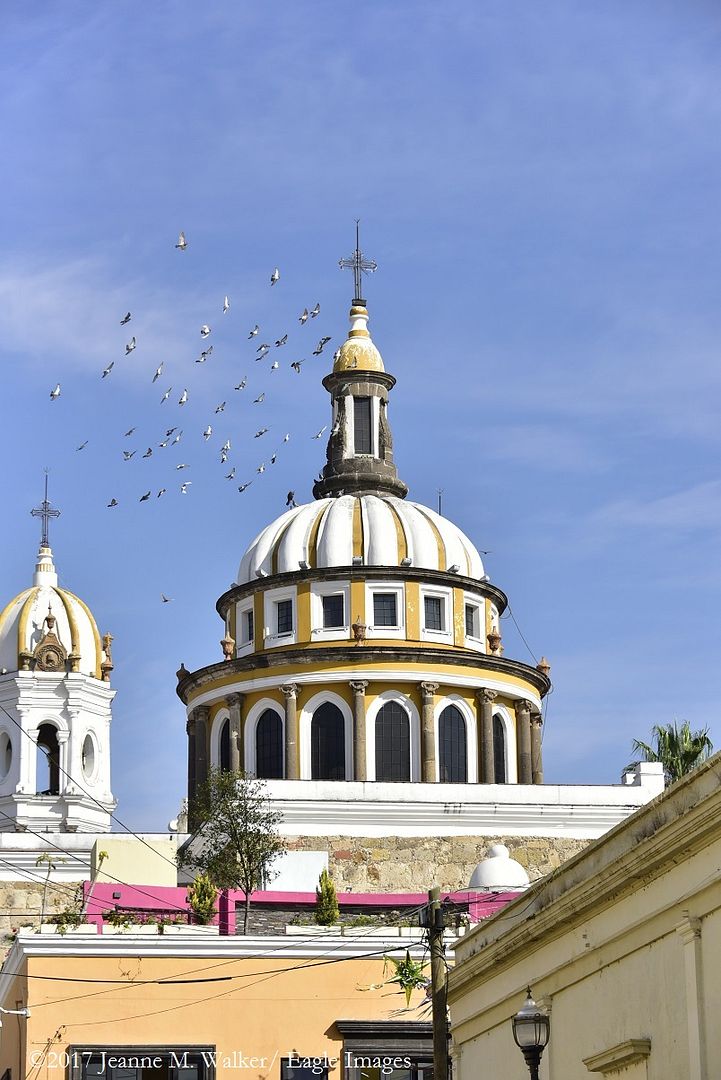 So, I convinced Tom that he should go with me to Guadalajara and take a couple of days to play. We did one day in the park looking for birds - he found 6 new ones, and a day in Tlaquepaque for me.
I've been wanting to go there, just because the name is so fun to say! And, it's reputation as a quaint touristy area held some appeal.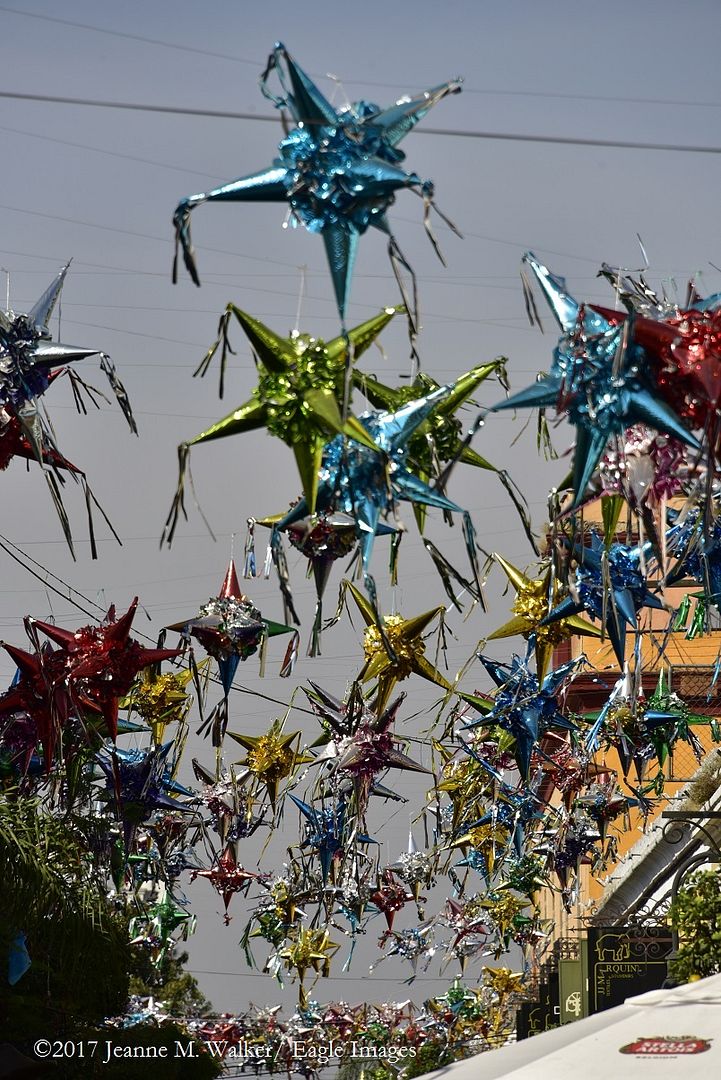 Here are a few shots from the Tlaquepaque day.
We even found some friends who were enjoying the local sites. Mike's in the green shirt, Kathy's in the flowered jacket!

Tom's happy! "La Casa del Waffle" !!!
This act performs most of the day, about once an hour. Each guy climbs to the top. THen they wrap the lines around the center pole. The 'musician' climbs to the top and whistle and drums for them as they unwind to the ground.
Everyone should polish their pig! Decorated pigs found all over the area!
Even Casa Del Waffle has a decorated pig! Love the handprints!
and one of my favorites of the day... and one of the first shots of the day....