One of the things that really bothered me about my recovery the past 6 months was how it affected my 'creative eye'. I had absolutely no desire to pick up my camera to capture and image.
Granted, being on crutches or using a cane severely limits using your hands to hold things like cameras, and kneeling, or sitting or walking were difficult at times.... you get the 'picture'!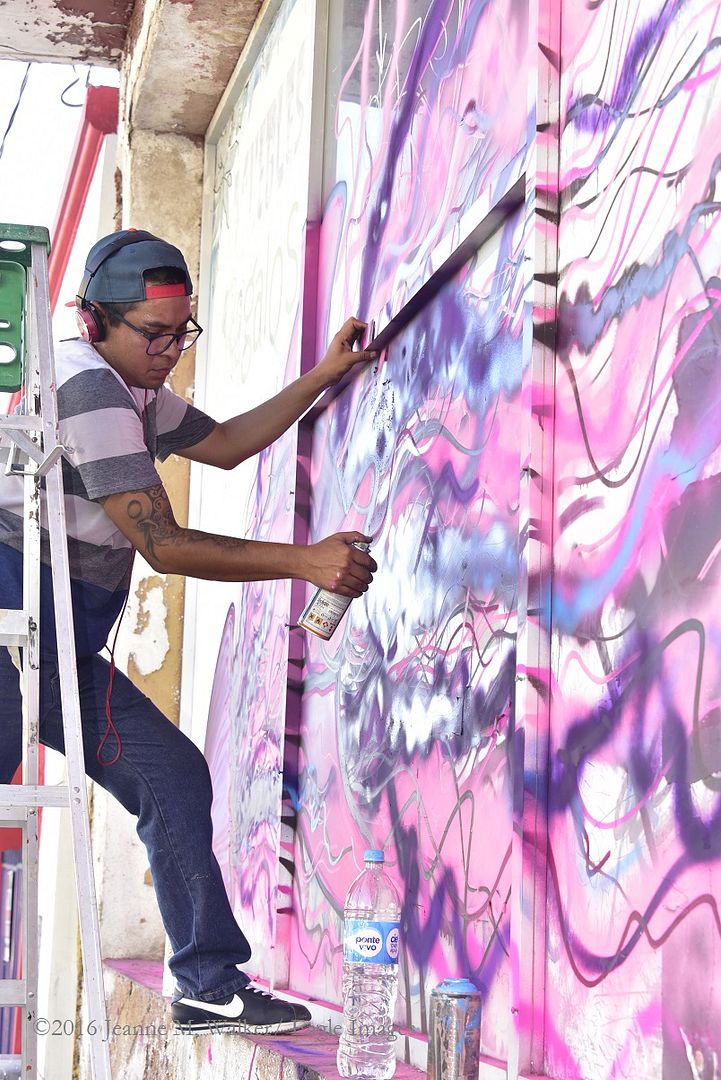 In preparing for my down time, I had set aside several editing and photography projects. Unfortunately, I didn't have the desire to do anything with my images.
So, now I'm playing a bit of catch up.
This street artist was seen one afternoon back in May while out exploring the city with Tom's Sister, and brother in law.
We all had fun watching him put the finishing touches on a colorful mural. Since this building has had nothing in it for a couple of years it was a nice addition to the neighborhood.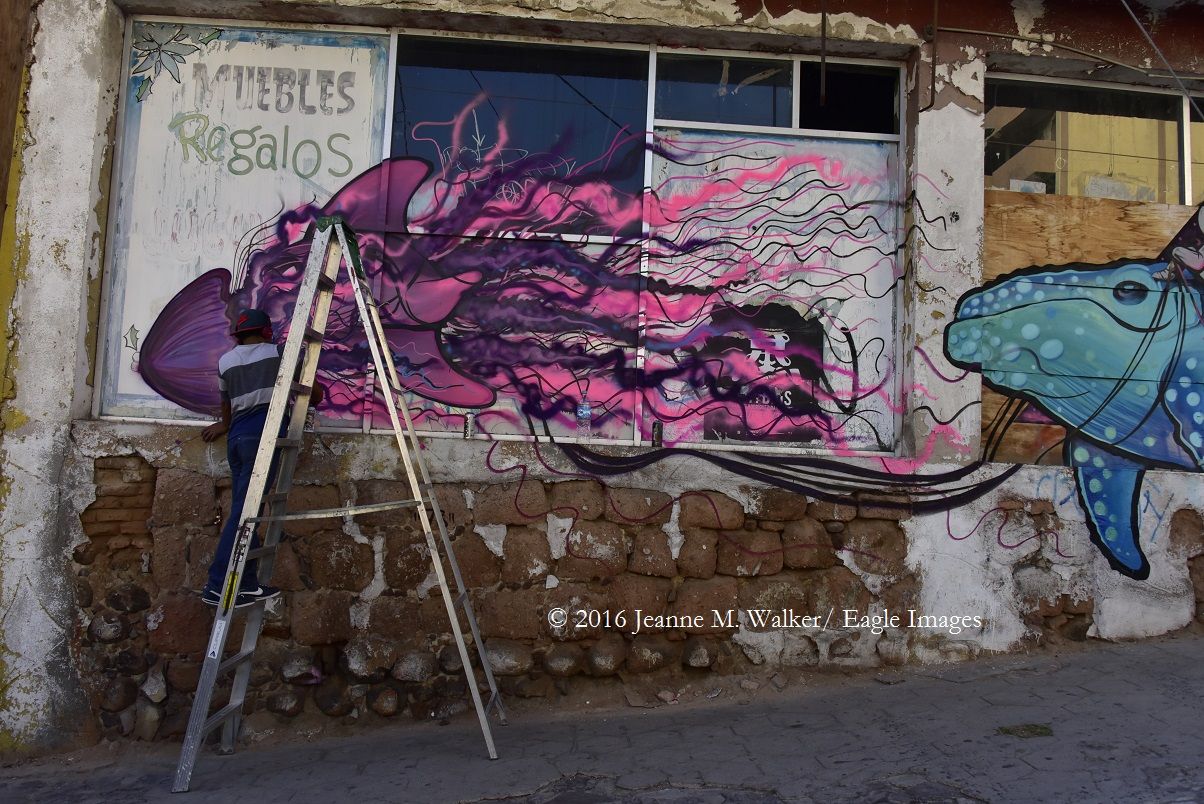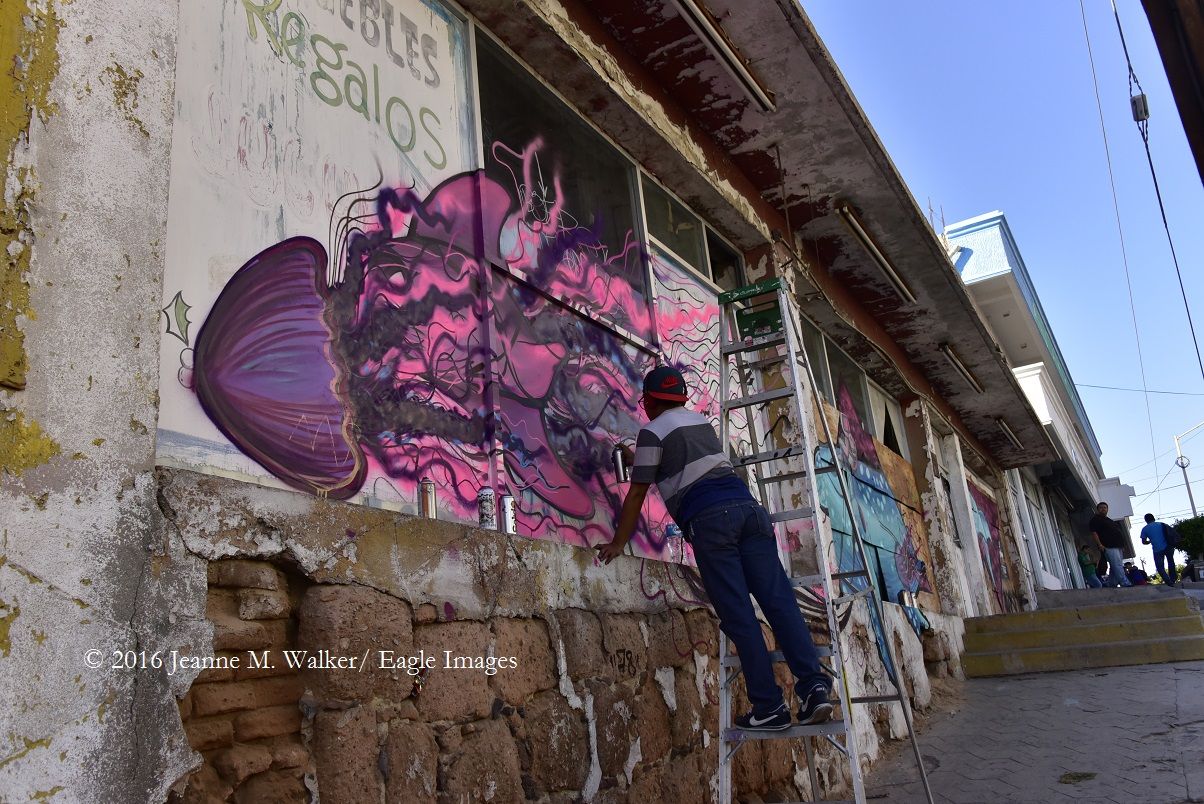 Unfortunately, 2 weeks later, 2 of the 3 panels were down and something new is going to be opening up. Good timing on our part.