Often times when we go out to 'shoot' photos, I don't have any particular subject in mind. Quite often I can come up with a theme for the day, or I find several similar subjects presenting themselves and then I have my topic for the day.Tom always is in search of his feathered friends.
At other times, I will seek to find textures, or colors, or doors and windows, whatever catches my eye enough to capture the image, or I set out with a plan.
On our Christmas camping trip this past year, we headed into town, La Ventana, to see what the kiteboarding action was like. La Ventana and Los Barilles are HUGE kiteboarding spots. In fact this weekend is "Lord of the Wind" - international Kite board events. Tom also needed to find some internet to submit a story to www.10000birds.com, a site he submits to on Wednesdays.
We choose the Playa Central location for our afternoon. It's a bar/restaurant, lesson and equipment center as well as a hangout area, very reminiscent of something you might have found when you were in college. Think mishmash collection of old, comfy, sofas, tables and chairs, ping-pong tables, a long bar, and lots of room for evening parties and music jams.
I choose the upstairs observation patio to watch the action on the beach while Tom submitted his stories and photos. While not the best location to shoot the boarders in the water because of the high angle, it was a great location to photograph what was happening on the beach. And, lucky for me, the sun broke through the thick haze we'd had for days, and the wind fell off, so there were lots of people on the beach.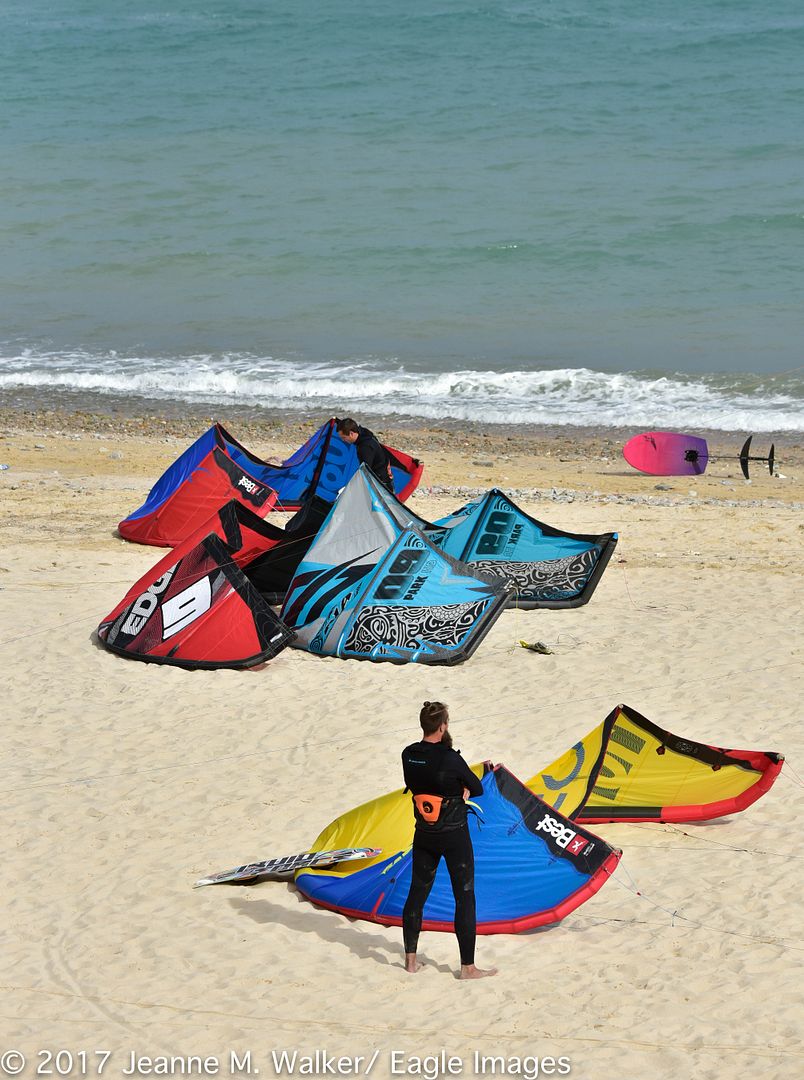 There are many times when I'm taking a photo that I think of someone - a friend or family member. Sometimes, it's something quirky or unique that I know Char would appreciate. I thought of Jane while in Tlaquepaque taking the photo of the glass discs on the table. She has a very unique kaleidoscope collection. Once in a while I find something that I know Bette and I should send the 'art police' out for - some atrocity that was better left in someone's head. But then that's what art is all about. This particular shoot started out with someone in mind, and then became a collection for all my lady friends. Granted I wasn't at a 'muscle' beach...... but still.
So I'm sitting on this deck, with a couple of very long lenses (think spying) and trying to come up with a topic for the day. Well, they just sort of presented themselves to me.
I always tend to gravitate to color. So this new angle looking down was pleasing to me. And then the rest just sort of happened. And there was a margarita or two involved.....Yes, the topic is rather sexist. Just enjoy. As a postscript, the ladies don't look real sexy in wetsuits. Just sayin'.....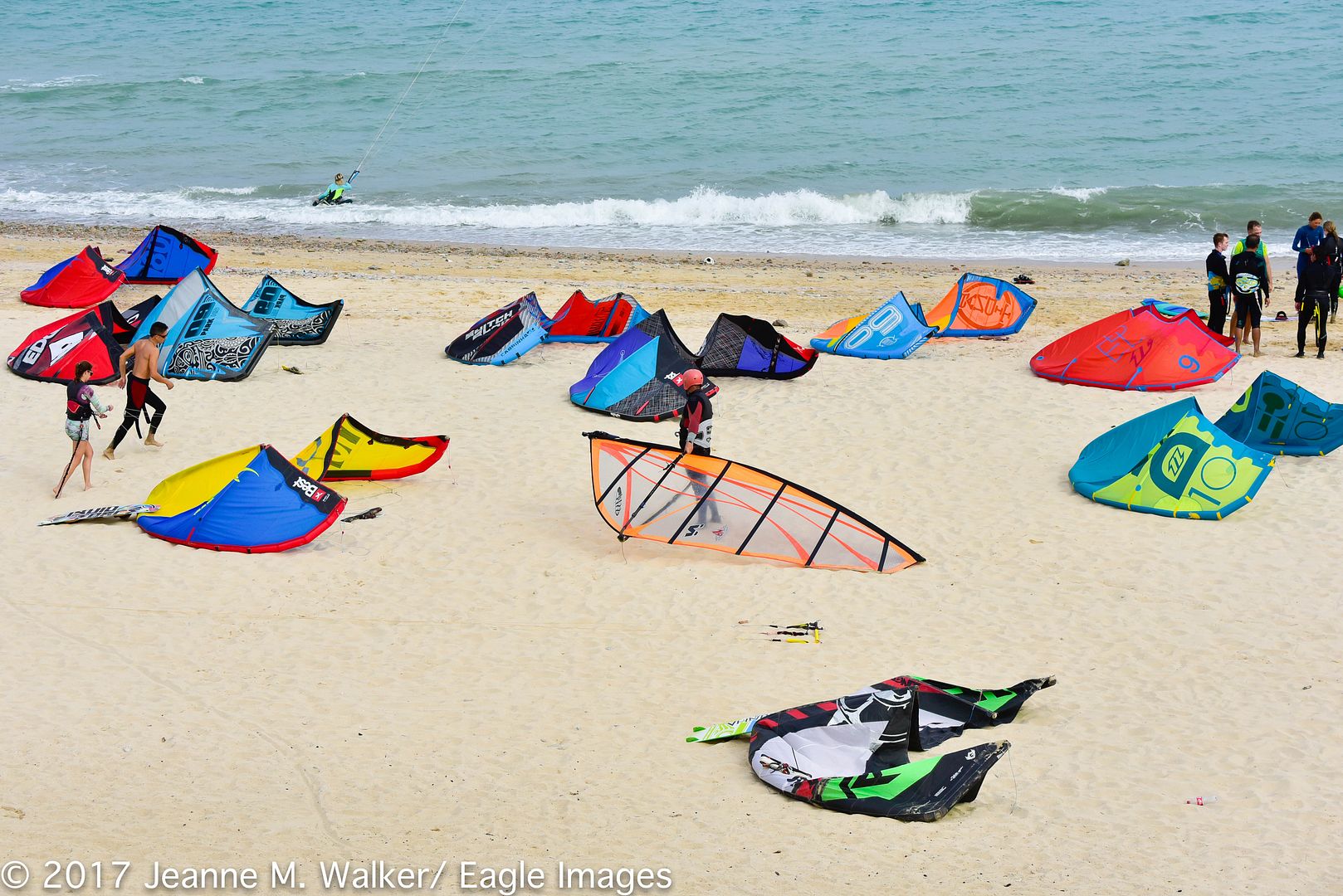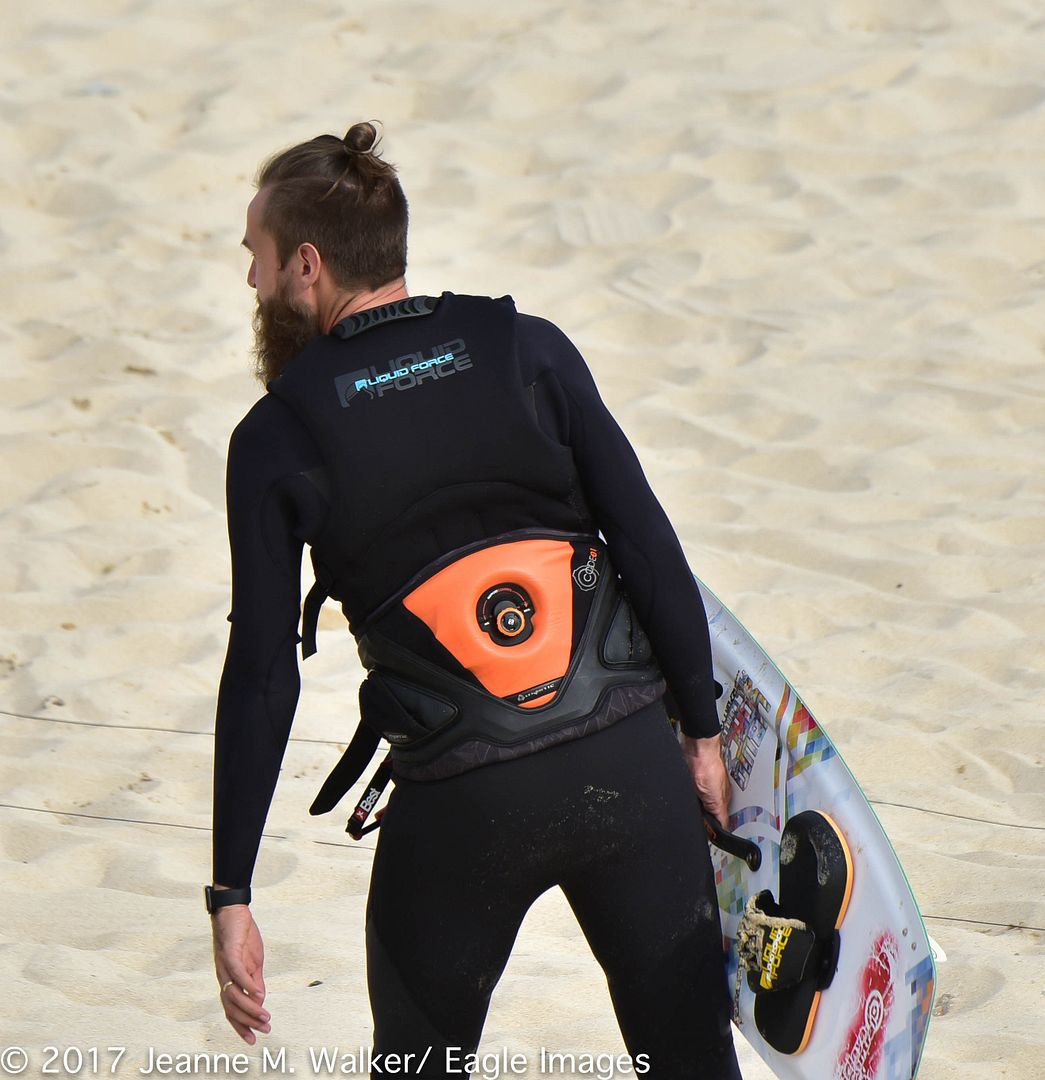 a man bun? really?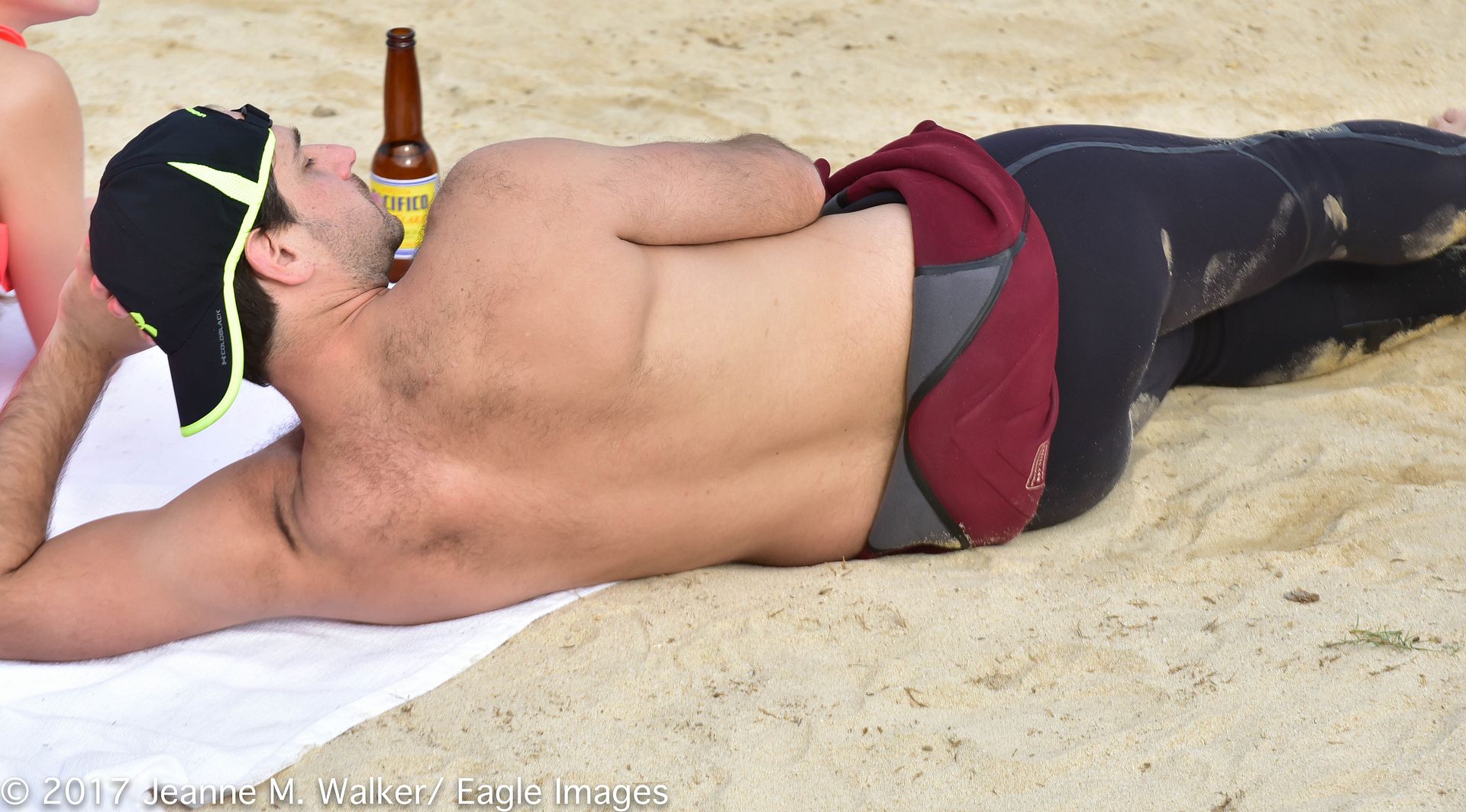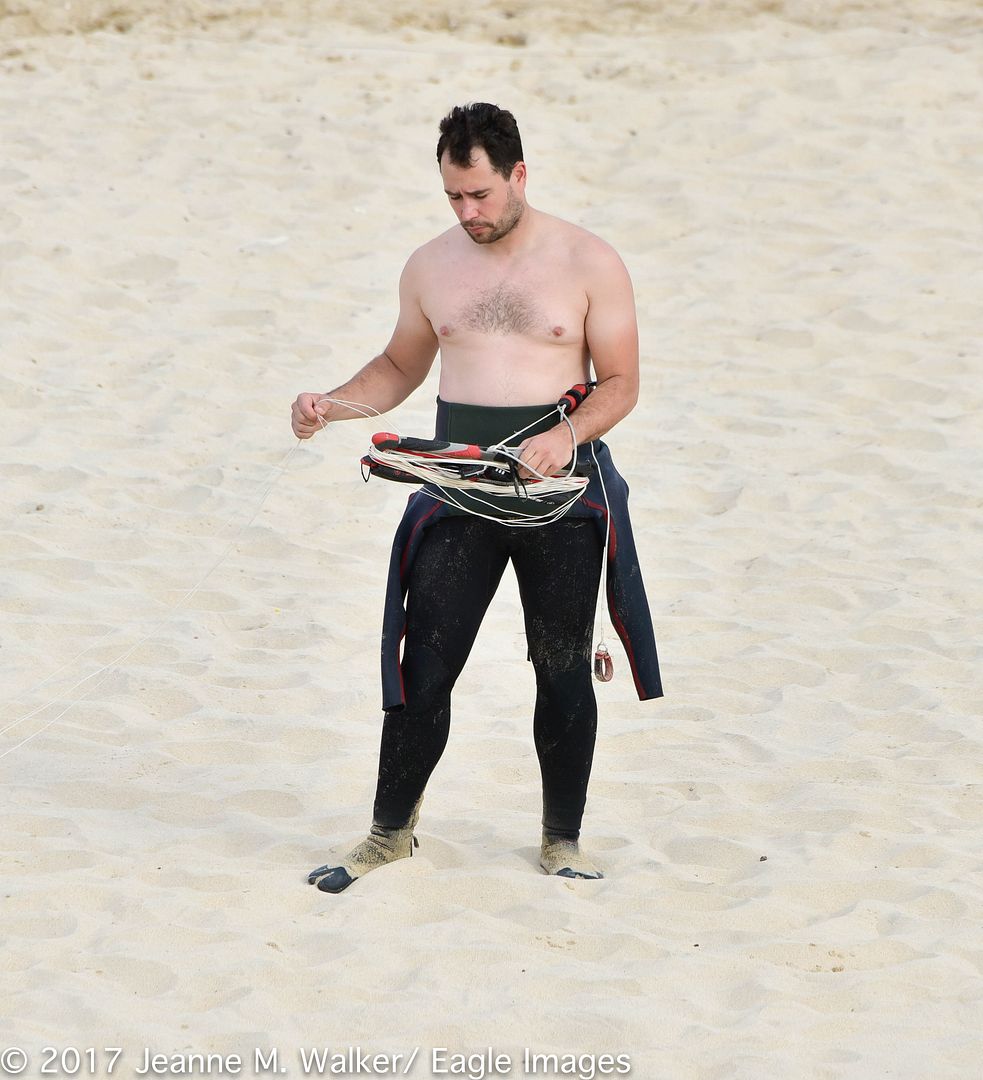 a beginner?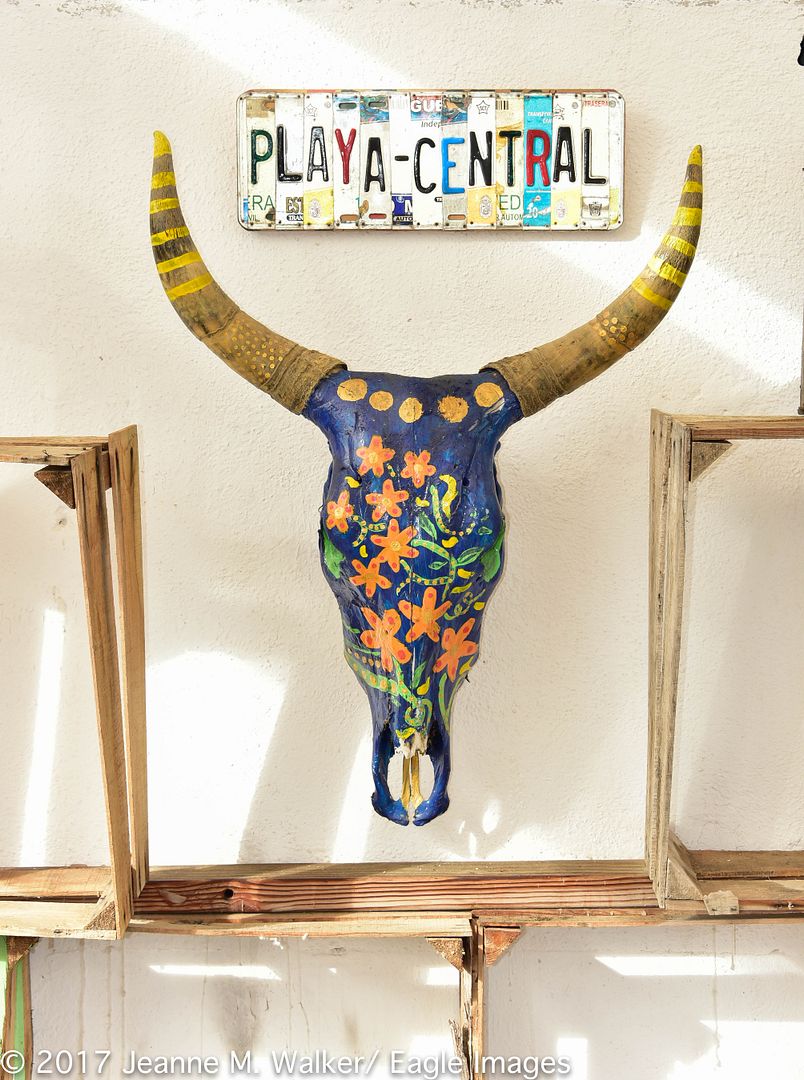 And then I turn around to leave, and here's this cool collection on a wall. They offered their own collection and post processing editing practice!