I'm still alive for all of you who keep checking the blog! I'm not going to feel guilty about not posting any blog posts for several months...I'm not! I'm not......... ok I am! But, we'll all just have to get past my lapse of entries!
Obviously we have been busy and I have much to get you caught up on. For right now, however, I'm going to toot a couple of horns.
Many of you followed the details of our dear friend John's accident, three years ago this past February here in La Paz, that resulted in him losing his left leg below the knee. While I was with him in the hospital in San Diego we set a couple short and long term goals for both of us.
The one-year anniversary of the accident found John getting along remarkably well, but still adjusting to the prosthesis. For me, my knee and leg pain was increasing and I just wasn't up to it. Last year, John was probably ready, but I had made arrangements for my surgery, and our little hill might just as well have been Mt Everest.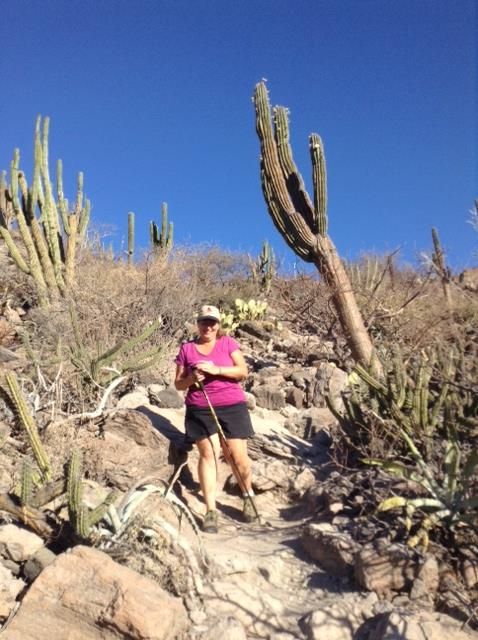 Here we are 11 months later - post surgery. I've been walking with friends 3 mornings a week and doing other things to increase my leg strength and endurance, including several hikes with Tom.
When John arrived a couple of weeks ago, he started walking with us. We start our walk with 'the hill' on our right shoulder as we walk the malecon to the water park. We both would glance at it and then at each other.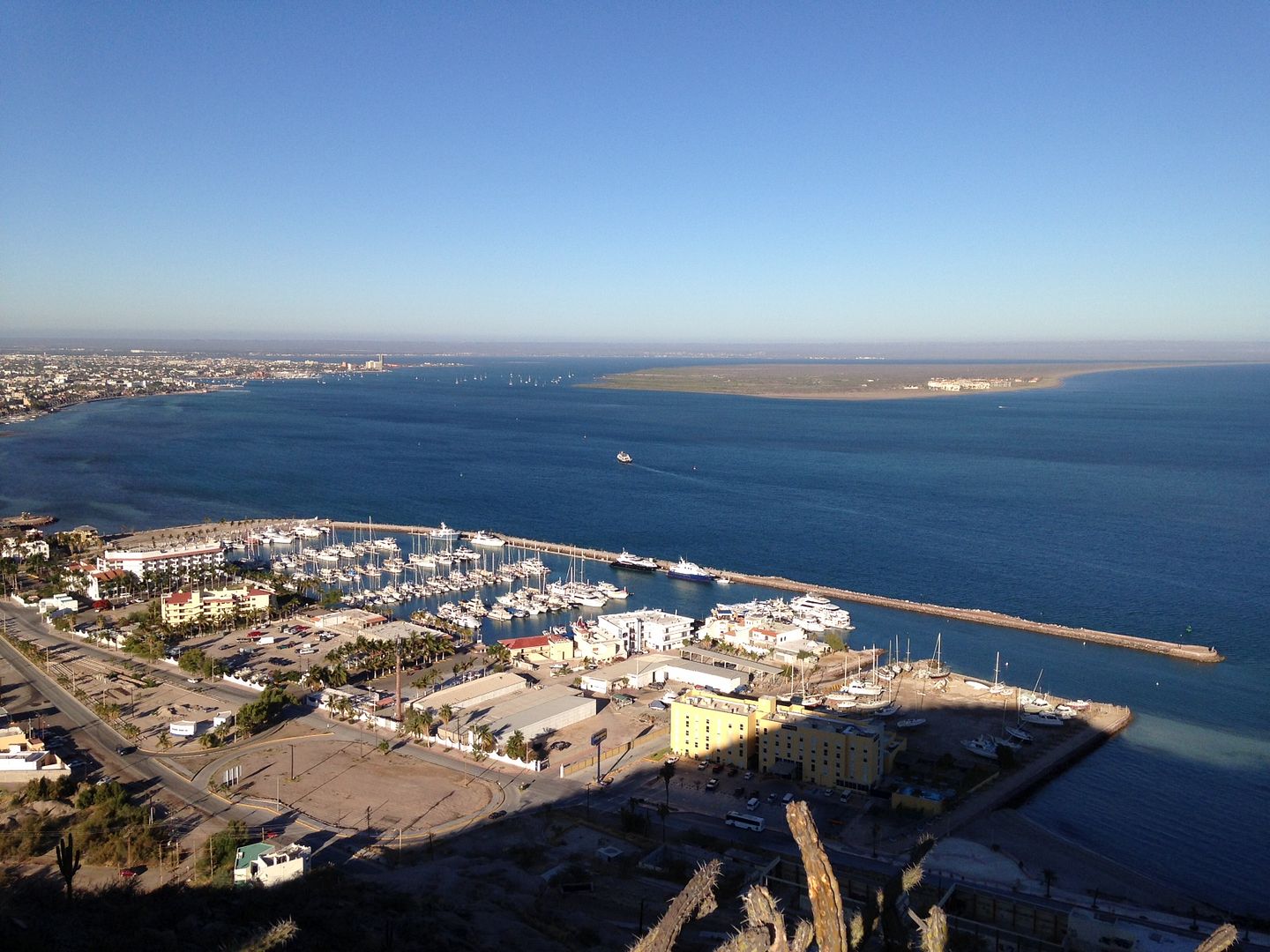 On our Monday walk, John suggested a June 1 hill climb. I agreed. I was glad we only had a few days to 'think' about it, as it was mentally hard to 'climb that mountain'.
Yesterday we accomplished a big goal! We hiked to the top of the hill near the marina. It's really not all that big, or difficult - although the trip down was harder than going up. To each of us it was very metaphorically 'OUR MOUNTAIN' !
Even though it was only 9am when we returned, we celebrated our accomplishment with a bottle of champagne! YEA Team John and Jeanne!
Thanks to Lisa of SV Fat-Dash for the photos and being our support team/walking partner!