It's Sunday afternoon, and we've found that several projects have gotten done over the weekend. In my mind I've been 'writing' several new blog posts, and maybe over the next few days, I will get the photos and the stories together!
Today, however, I've reached my frustration level with downloading photos, slow internet speeds and just general grrrrr!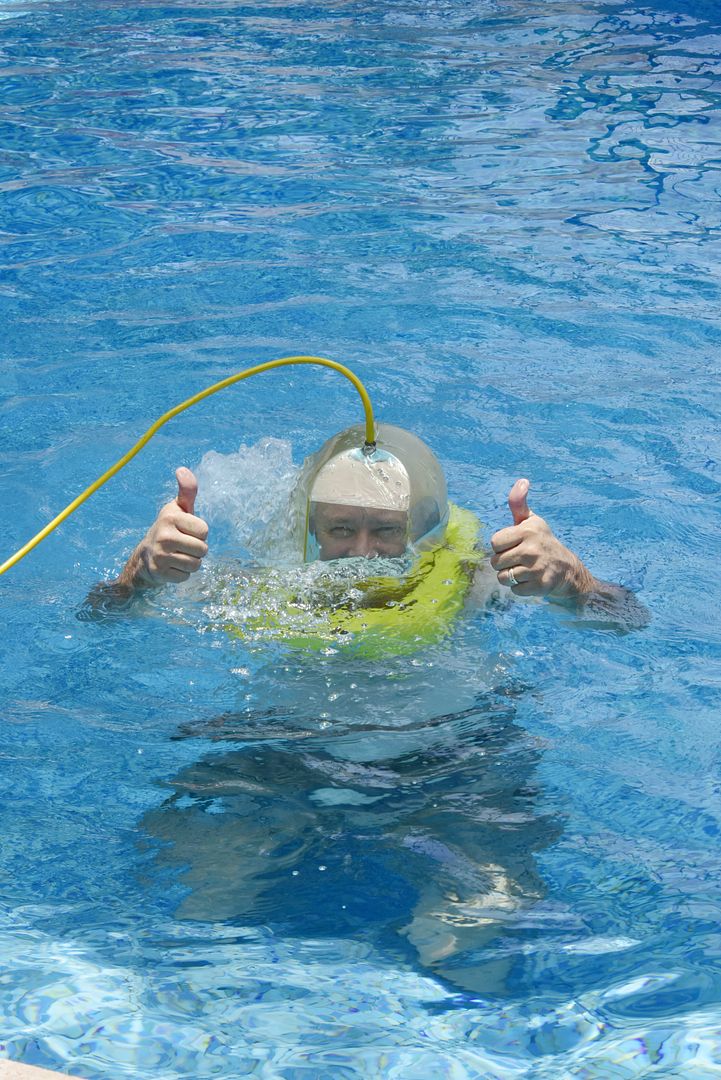 So, for something fun! My husband is becoming a Minion!
A couple of years ago, he was giving this diving helmut. It's sat in the back room on a shelf. He was pestering me while I was trying to write blogs, and I suggested that since it was hot, he should go try it out.
Your text to link...
Well, he took me up on it and headed to the pool with MY cart full of his toys (That's an inside joke!)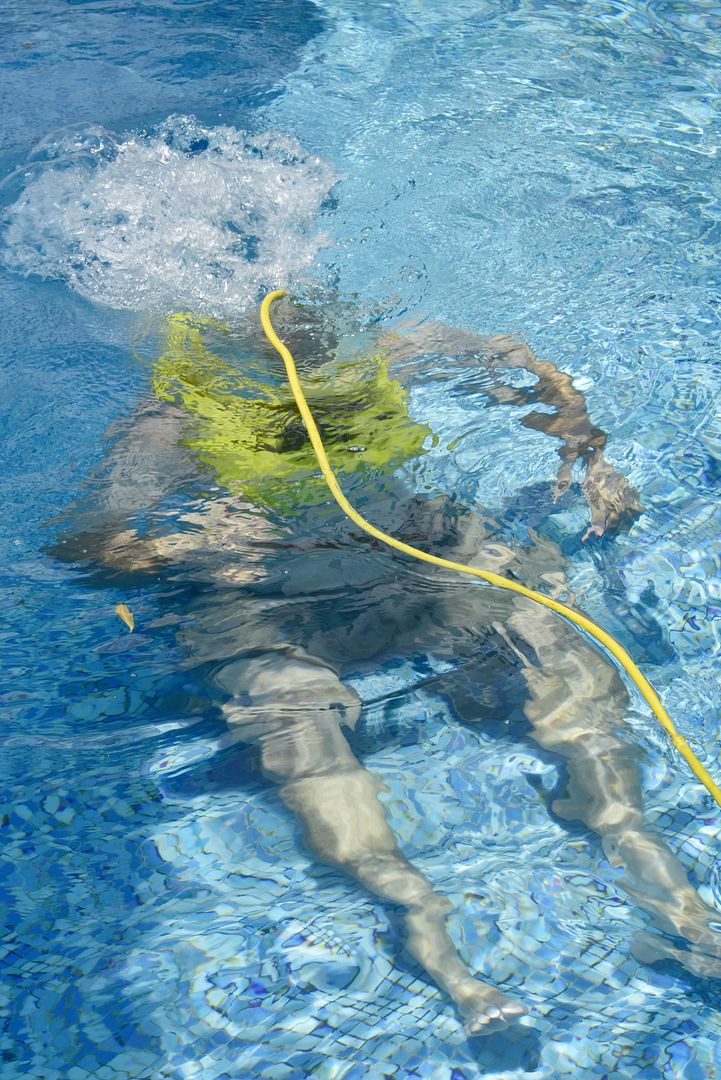 He called to tell me I just "have to come and check it out - Too cool" ! By the time I got there, he had a crowd and several people wanting to try it!
The collar weighs about 50#'s and sits on your shoulders. So the first challenge is lifting up over your head!
A small compressor pushes air into the top of it, keeping it full of air. Your hair doesn't even get wet! And you just breath normally.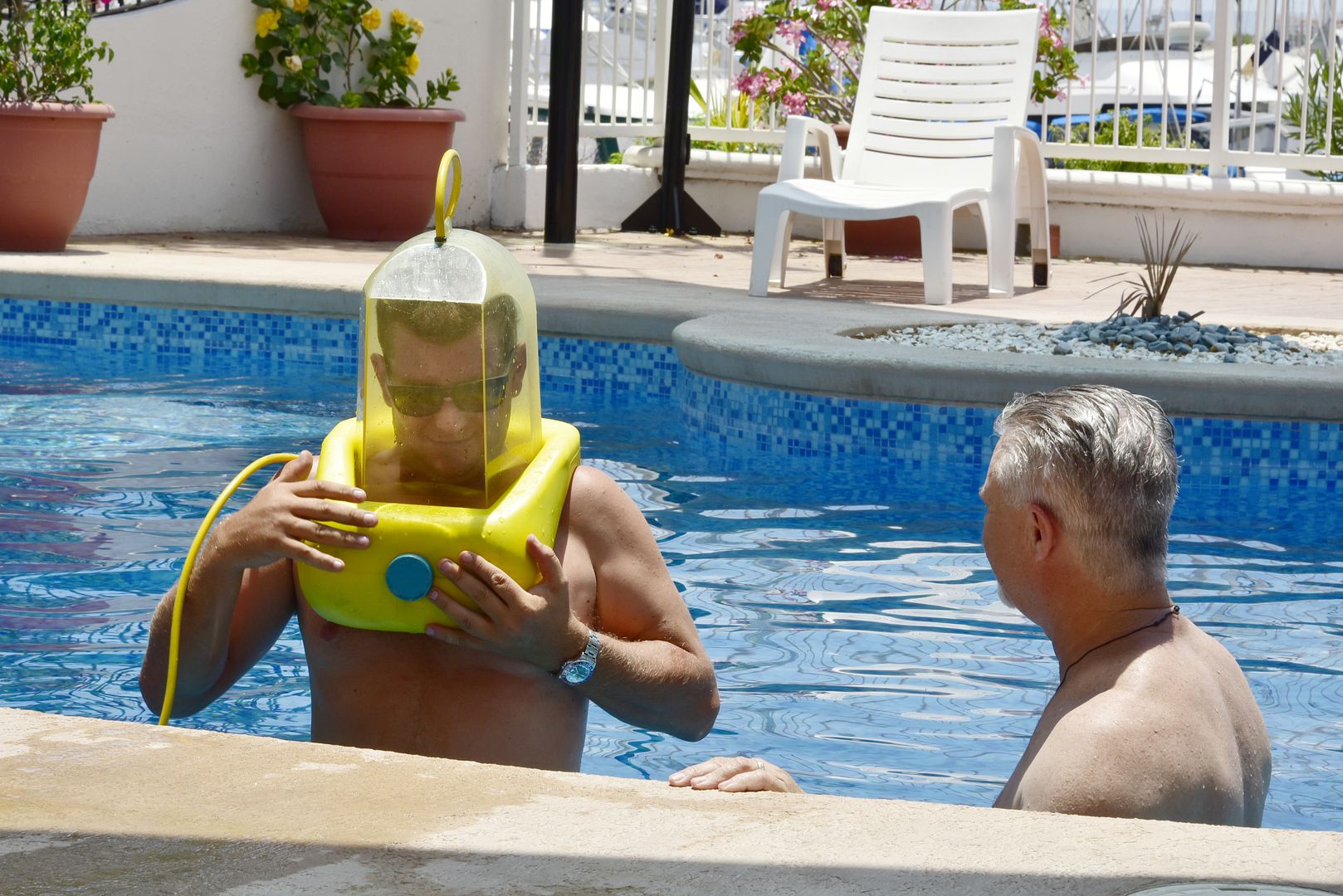 What will we use it for? I don't know. For now it's just fun and a poolside entertainment adult size. As I left to write this, the guys were trying to figure out how to drink a beer while sitting at the bottom of the pool.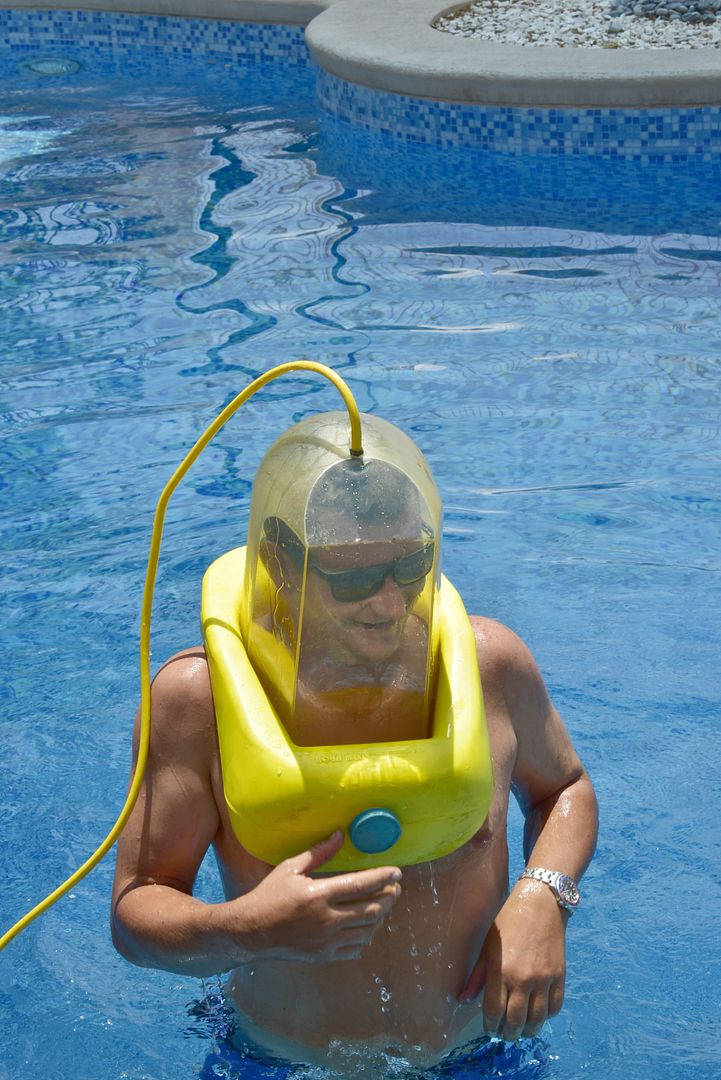 At least there are several of them working on this and 'lifeguarding' each other... and the pool is 4'8"!