Plymouth - Winter - brrrrr
After getting back from work the weather wasnt so great and the repair work was, so needless to say each new schedule went past and then there was little point in relaunching before xmas. I cut out the whole top of the boat and welded in new steel, faired it and painted it plus fitted the hydrovane.
The stainless steel guys dicky B did a great job of replacing the pulpit which was damaged way back in 2007, we were rammed on our mooring by some toffee nosed tw*t, that cleared off with out leaving his details, fortunately an honest yachtie witnessed the damage and came forward as a witness.
Thank god for the heater !
And the oil lamps !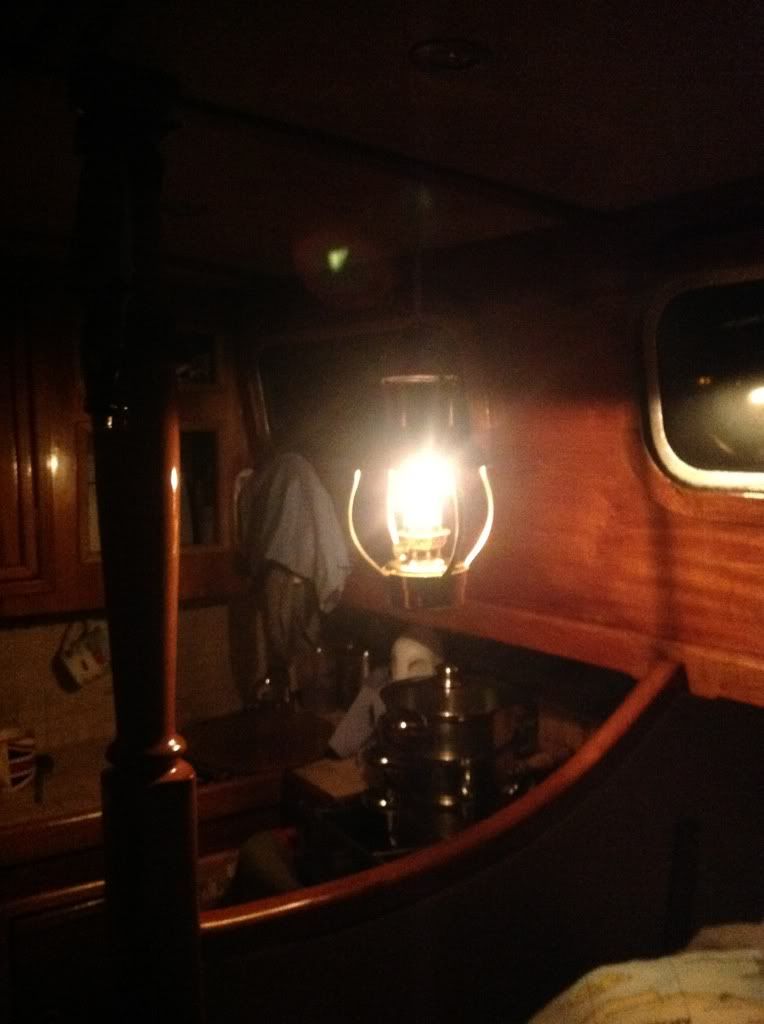 Bye Bye 2012 - hello 2013
NEW YEARS RESOLUTION : Improvements to be made in my life , work less , sail more , quality not quantity, LEAVE THE UK (top of the list)
So we finally go back in the water and Im gagging for summer ..KAPOWWWEEE in comes the news - dads got cancer - hit the sailing pause button, go to Bristol , dont pass go , dont collect £200
Dads on chemo , the boats ready to rock , emotional turmoil - red wire - blue wire - red wire - blue wire (die hard movie) indecision reigned, do I go, or do I stay ? I stayed, he needed me, the kids needed me, Nelson blanked me.
Plymouth fails miserably , I wasn't overly happy in Plymouth, it wasnt expensive, but it was a city, not what I normally choose for long term stays, so where to go next ? Then the letter turns up, pay a shed load of money or we will repossess your under pants , Definitely time to leave Plymouth !
BEST CAFE : Captain Jaspers in sutton harbour
Click here for captain Jaspers