Fowey (uk): Pronounced Foy (So why put a f*cking W in the middle) ?
What a stunning place, plus out of season and shitty weather so no grockles or Brummy navy to spoil the place (yet) we'd got the place to our selves and were lapping it up.The remains of an Easterly gale made sure that the trip from Plymouth to Fowey wasn't going to be a pleasant experience and we slid sideways into Fowey harbour entrance, with just a scrap of head sail out.
No doubt the guys and gals of the Volunteer watch on the headland were clicking their tongues and rolling their eyes at my stupid decision to leave the safety of Plymouth on such a nasty day .
Hey ho , we are there now and first impressions are good , lots of character and also lots of doggy walks with friendly locals and cafes that invite you in, make the admiral welcome AND make ME smile.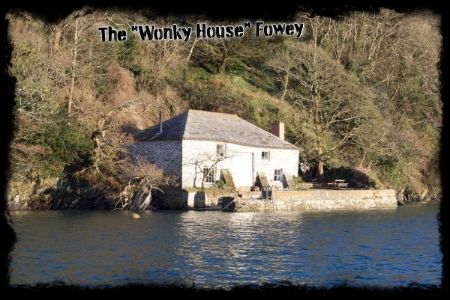 Dog Walking suggestions:
1. Heading into town get the water taxi to "the other side" Polruan and turn left along the water front towards Pont Pill , this follows a river and heads inland for a couple of miles .
Eventually you will reach a delightful water mill with a bridge across the river, once on the opposite bank hang a left up the wooded and rugged footpath which follows the river bank back in the direction of Fowey.
This path leads down to the ferry, where coincidentally there is a pub (how convenient) there you can rest a while and wait for the next ferry crossing - or maybe the one after !
2. Dodman point (day mark) this ones pretty simple , head through town heading to seaward, the path follows the road for a bit and then drops down into a delightful little beach where the road ends .
Follow the footpath on up the hill, its a little steep and wooded in places, though there are plenty of places to stop and rest, Dodmans point the headland at the end of the path has stunning views to seaward ( great place for a walkers cafe)
Good food and (almost) reasonable prices made fowey a very pleasant stay for a couple of weeks, and i was sad to hoist sail to leave but thats the way it is when cruising .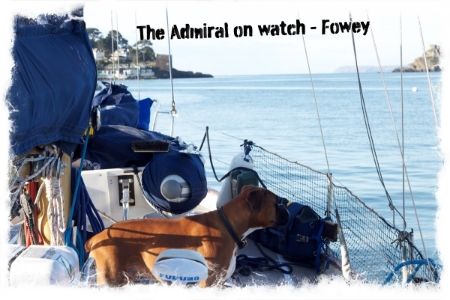 Falmouth next, just another fifteen miles and no gales this time - well not yet but it is in the forecast !
TOP CAFE :
Pinky murphys cafe - quirky - friendly - fun place
Click here for pinky murphys cafe
TOP TIP :
At xmas Mulled CIDER from the guy with the VW van in the car park is to die for !