Spain - Santander
There is a saying in the UK - First impressions count
Our attempt to walk into town from Santander marina was not a great experience, we were met with a dilapidated industrial estate that seemed to go on for miles and then when you get to the exit the footpath ends and its similar to a motorway - we walked back to the boat disappointed.
The following day we had arranged to meet some friends - Dave and oyna ( please email me correct spelling ) Dave used to be a Brit but having been in the states for twenty plus years he now drinks coffee - nuff said
Oyna his wife is Spanish and was to be our tour guide and interpreter for the day (no one told her) which was a bonus as Having just mastered French, Spanish was to be a challenge, ok - ok I never learnt much French either, but I wasn't staying !
Dave and Oyna took us towards Santander to a restaurant that was recommended by her mother (thanks mom) the food was amazing and the prices much cheaper than we had become used too, a plus point for Santander.
Once out of down town Beirut industrial Center, Santander is actually a very beautiful city, the parks and cafes were a pleasure to walk into, clean tidy and lots of happy people that want to help, we now have some mosquito spray that works , thanks Oyna
The sad thing is the marina is €60 a night so staying longer isnt an option, the wifi is free, the showers free , but half a mile away back in the anchorage its ALL free, tough competition !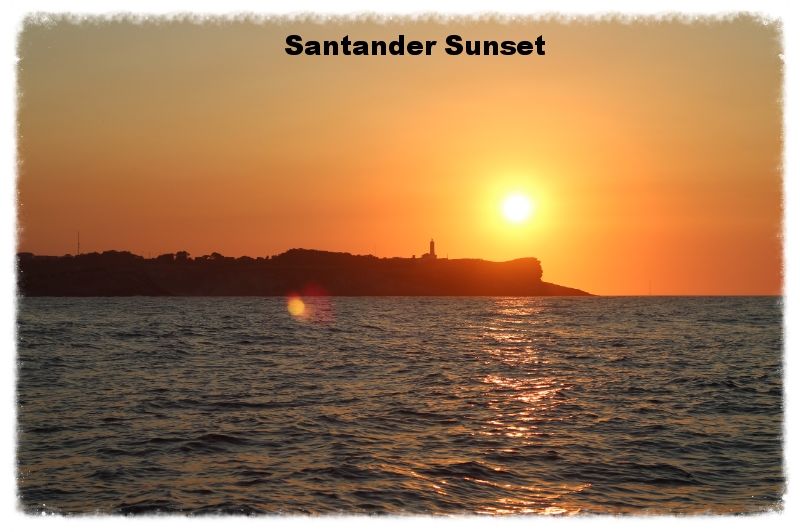 So we will go back to anchor and then look for a window to head further along the coast, thoughts now are for winter and where to tie up, what prices and what facilities, we look forward to exploring more of this coastline and then into Portugal maybe ?