Spain Sada Marina
Sailing bit: from Gijon (hurrah) to some where further south was the plan, an open ended destination dependant on sea state and wind direction, all started out exceptionally well and we motor sailed on flat calm seas for several hours.
The wind picked up from dead astern and we picked up speed occasionally hitting 7 knots on an infrequent swell, not infrequent enough though as it got darker so the weather picked up , a steady 20 knots (10 forecast) gusting to 30 on occasions ...de ja vue
As We got closer to Viveiro we were surrounded by fishing boats, deck lights, nav lights and beacons, combined with street lights from the shore make for interesting navigation , once again the vesper watch mate AIS I fitted in Plymouth really shone through , showing what was and wasn't a threat and giving details of vessels we might need to contact.
The sun when it finally rose around 8:00 was a welcome sight after a long , cold , dark night at the wheel, broken only by a half moon that vanished around 02:00 , no clouds , lots of stars and a swell that stopped you from going below.
Nelly has retired his position as admiral, he sleeps more than Santa Clause , is useless at spotting ships and is as much company as a stuffed parrot , his digestive system needs attention , maybe I should have saved some corks from the cider festival ?
The Rias at last
A warm welcome awaits you at Marina Sada , well thats what the pilot book tells you, our experience suggests something somewhat different , we we told by VHF radio to go to the hammerhead of I pontoon which is barely inside the harbour walls and was suffering from gull attention (shit every where ) and waves.
We arrived around 17:00 having been out for 26 hours, so we were pretty sleepy after a night sail and crashed out shortly after tying up to the pontoon , around 22:00 we are woken to banging on the side the yacht.
A short spanish marinero was standing there hands on hips and berating me for not going to the office immediately we docked, I patiently explained we had been out all night in rough seas and were very tired hence fallen asleep and that no one had asked us to go to the office etc.... He kept going on about the bloody forms and shouting at me .... I had bit my tongue long enough and let loose a tirade of abuse back at him, because you wear black trousers tucked inside your boots and you have a goatee does not make you hard or intimidating !
I went to the office with all the documents , the same documents that have been checked and double checked at every stop , by every customs officer and every marinero from santander to la coruna, bloody job creation scheme !...... Don't mention Gibraltar !
I wrote down on his form my passport number , taken from my crew list , but stupidly had my second passport in the wallet, that went well, more jack ass questions from a bloody maintenance man / security guard , then he sees my sea mans book and starts all over again.
We parted company shouting abuse at each other as I walked back to the yacht vowing to never set foot in Sada marina ever again ! The showers are communal and cold, my little willy likes neither, the bloody wifi doesn't work even though its "included " in the price .... Grrr a rolly night on a pontoon finished off an already bad day.
I had noticed the engine had missed a beat on the way into the marina and decided to drain the water separator and swop out the main filters again , i used to write the year on these filters as i changed them so infrequently, now I'm writing the day on them .... 8 left !
Seems somewhere along the way we were sold the bottom of someones fuel tank , the water level in my fuel was astounding , I've drained off at least 4 gallons of water from 150 gallon tanks and the remainder keeps filling the water separator within hours.... More work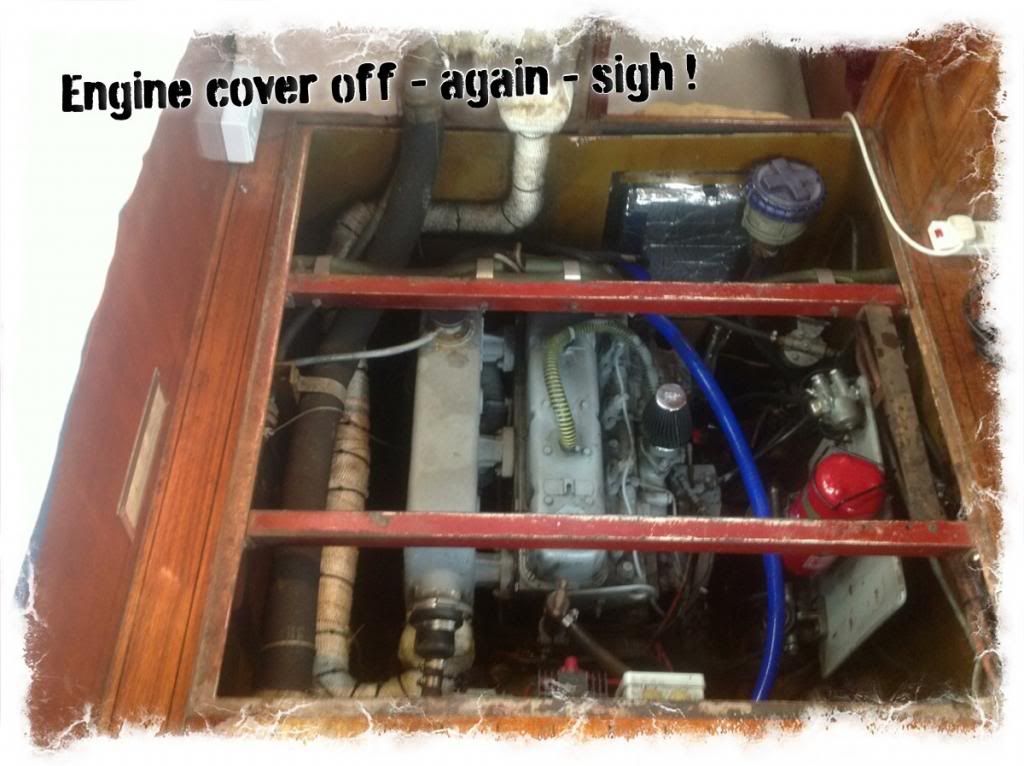 We voted with our paws in Sada marina and left in the morning, sod it lets go to anchor for a while , we are now awaiting better weather to make a few more miles .......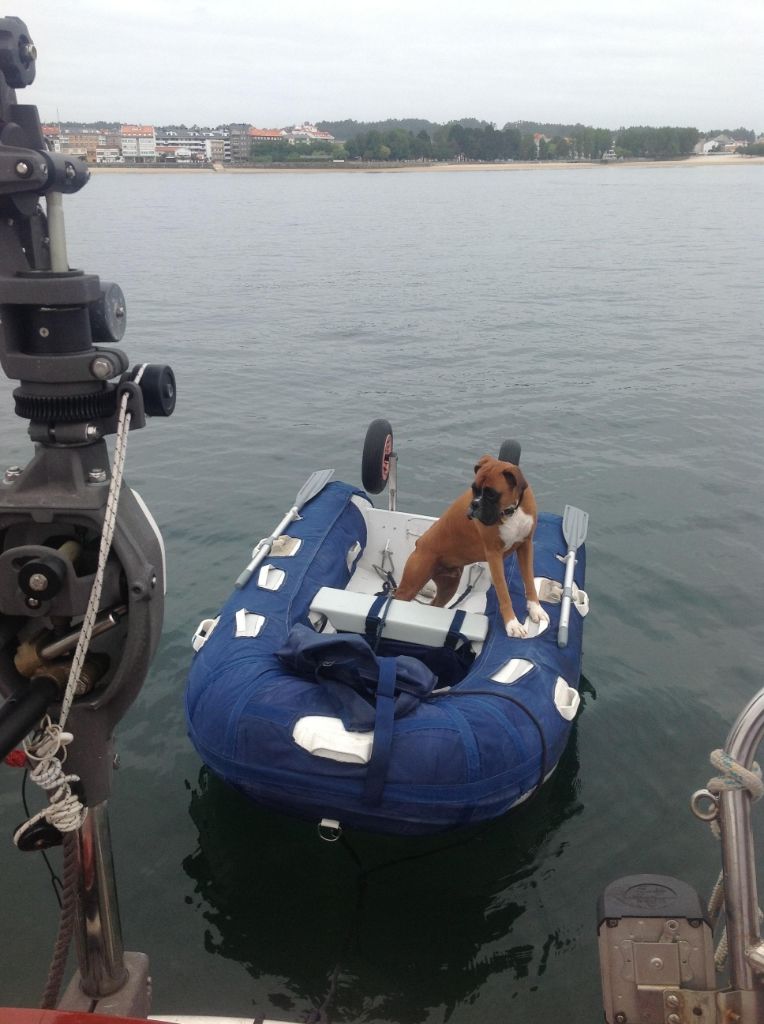 Mean while the Admiral now has a command of his own , the Spanish dog food does not agree with his bowels and his wind does not agree with my nose !
PLEASE NOTE :The thing with Gibraltar is not my fault, I don't care who owns it !
COMPROMISE :Maybe we could swop it for one of the canary islands or we just give it back to the germans and call it quits ??