Cascais - Lisbon - Portugal - RIP Dad
In memory of my father - David John Poole who died this month - November 9th 2013 aged 74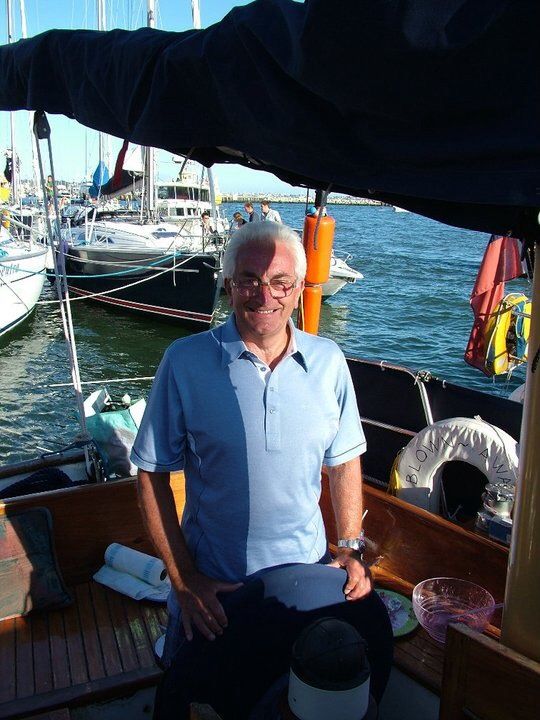 It has been a troubled end to a summer of sailing, I have struggled to piece together my thoughts after dads death, he battled cancer for over a year and just when we thought he was in the clear he became ill again.
Sadly he passed away in my arms in a McMilan cancer ward at his birth place Bristol UK, where he lived and worked all his life, his grand children all living within a stones throw of the family home.
I guess i am the black sheep , for my parents never really traveled outside of the UK, preferring to spend their summers in the calm tranquility of the New Forest in Hampshire and this will be his final resting place when we scatter his ashes.
I cannot begin to tell you the pain I feel right now and I have seriously considered turning the boat around and heading back to the UK immediately, but I know dad loved following these adventures, both on this blog and on Google earth.
The Apple I pad I bought my parents was simply the best decision I could have made, it gave them the ability to track and follow the boats movements and made video calls via Skype an absolute pleasure for both myself and my father.
We shared many stories and pictures via the web, he would often ask about the places I was visiting, always inquisitive about the people and the surroundings, sometimes specific questions about the pictures he could see on the internet "Is it the marina near the airport" , his hand written notes still on the coffee table at home.
So i will keep going, Because I think its the right thing to do and what he would have wanted and I hope where ever he is now, that he continues to follow these adventures and that he is proud of his son in the same way I have always been proud of him and indeed all of my family.
fair well Dad -x-
------------------------------------------------------------------------------------------