Portimao - the holiday destination on the Algarve - cheaper than the other marinas here by almost 50 %
Portimao was one of the places I contacted to get prices for crane out and repairs, on arrival from Sines I anchored in the bay behind the sea wall, it is a good anchorage and safe from most directions.
There was a rather pungent smell during the night which was the local sewage treatment plant , over the next few weeks this was to be a familiar event !
I had the boat lifted into a very VERY clean boat yard with solid concrete hard standing and good security and set about repainting the boat from top to bottom , it was desperately overdue as the previous year in Falmouth Id not bothered to paint the top sides.
Two weeks later and plenty of elbow grease and she was looking good again , the yard lifted the boat back in and the straps marked the boot top and top sides , not an auspicious relaunch ...sigh.
Id decided to head for the marina for a week to get everything cleaned and sorted on deck before continuing towards the Mediterranean, there were quite a few liveaboards here and a good community spirit , plus lots of dogs for the admiral to hump - Pedro we miss you
Whilst Portimao was great for socialising as a "city" to visit, there is little architecture worth seeing , it is more in tune with the clubbers from the uk then i liked so time to move on ...hmm wheres the map, whats next ?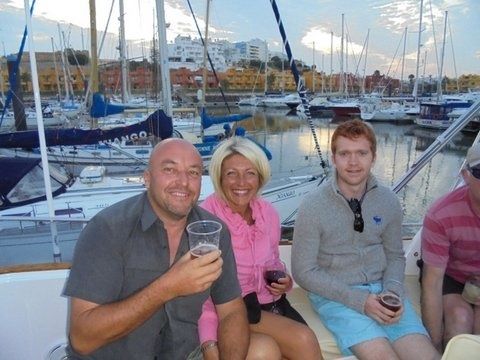 Teenage terrorist moaning about living accommodation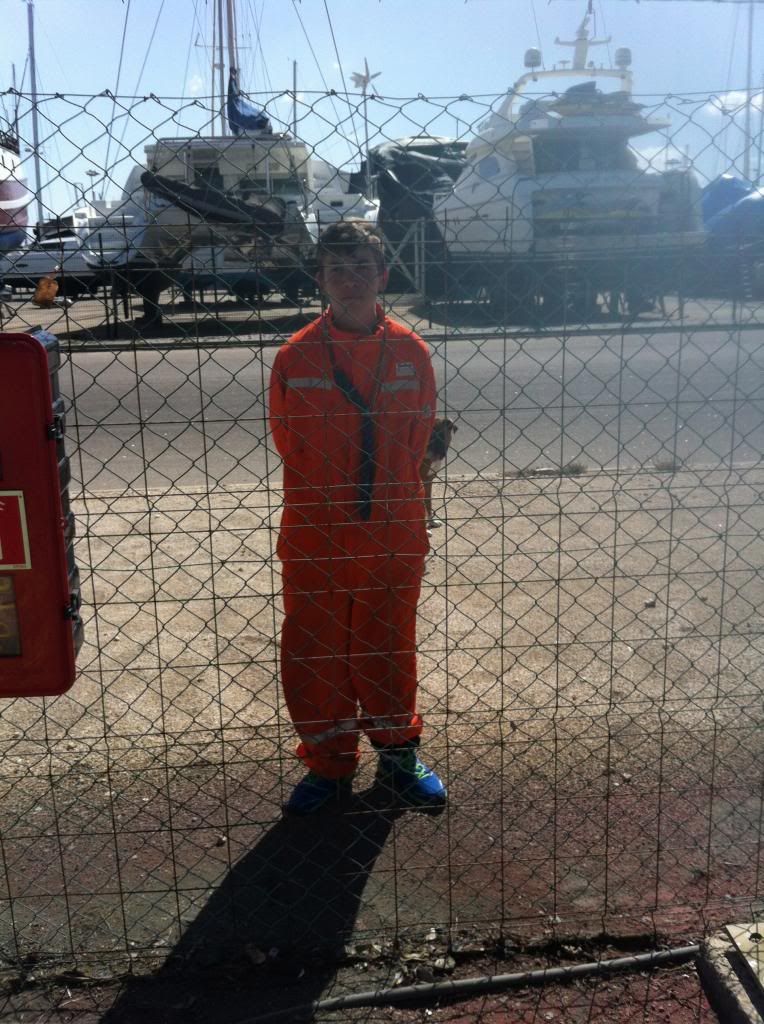 OHHHHH ....PS. Storks , love them , they are nesting on ALL the chimneys here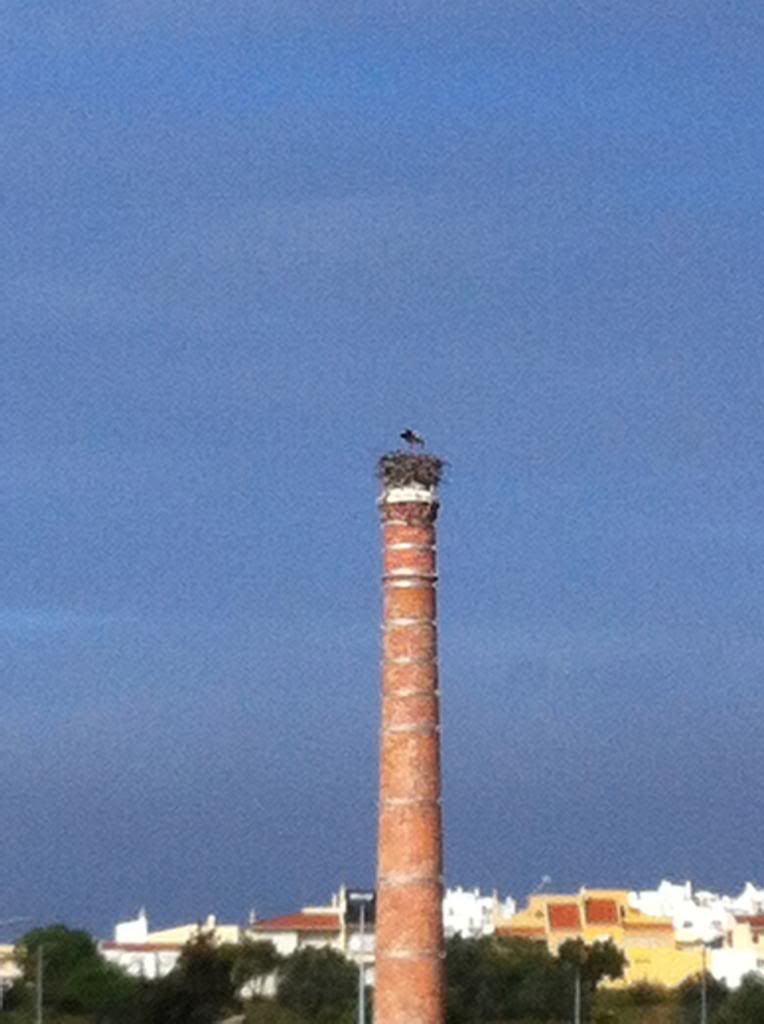 Time to do some more anchoring me thinks !
Pics to follow