Alhambra
We had hired a car to fetch my daughter from Malaga airport, it seemed a shame that the car was only needed for the morning so I started looking for things to do in the afternoon.
I had been to the Alcazaba in Almeria and was very impressed with the place in general and wanted to see the bigger and better Alcazaba (castle) and as Granada was a minor detour on the way back to the boat, it seemed to make sense.
The road trip was a bit of a laugh, I had taken the annoying "
Alcazaba cam
" AKA the go pro and was busily recording events while driving , some people found annoying what i found funny.... Shocker !
So on with the Alhambra write up, this place is listed as a "must see" on many of the international travel sites, so you'd think it would be sign posted up to the hilt as it is a Spanish National treasure
( though they didn't build it ).
We struggled to find the site from the motorway and relied on the sat nav on my phone to get us through Granada and to the Alhambra, once there we had a choice of three car parks the closest ones obviously being full !
Then we wandered down to the entrance - the signage was the same here , unclear as to what to pay or where to pay, we wandered for a while before joining the queue.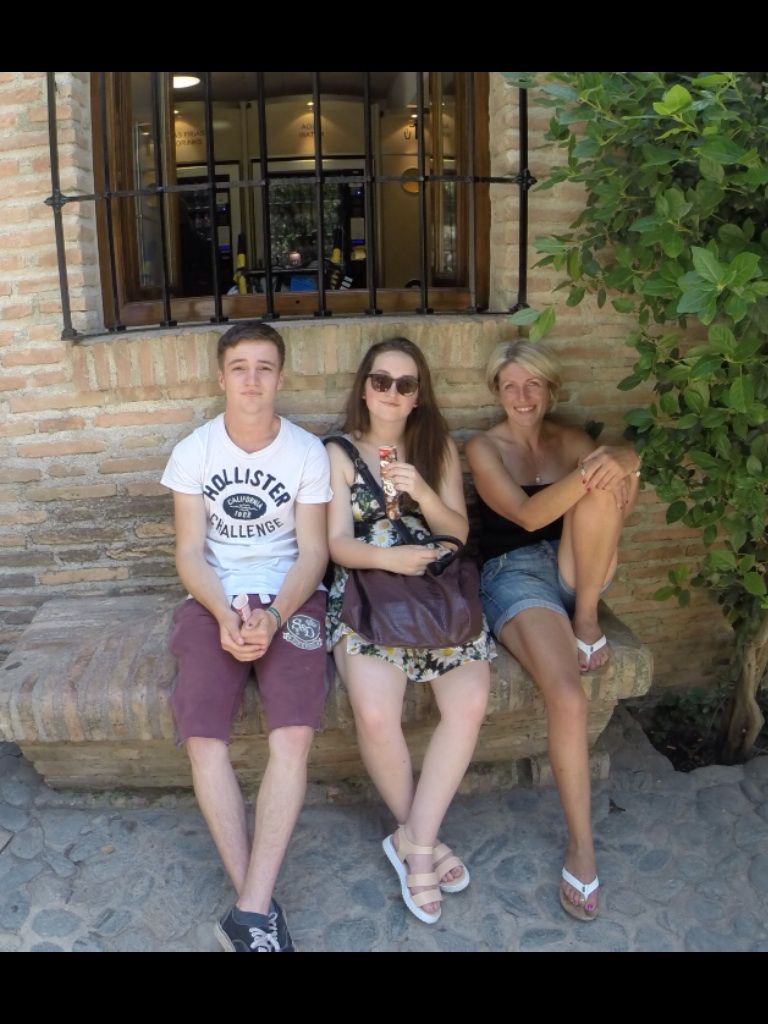 This was similar to the local supermarkets, fifteen checkouts only one open ! Plus there was a priority lane for coach parties, where else would you see a police guard complete with browning 9mm and cuffs just to guide annoyed tourists.
This is an INTERNATIONAL site of architectural significance yet all the literature was in Spanish - now thats fine its in Spain - BUT its for INTERNATIONAL tourists as a visitor attraction so additional languages would be useful.
Now lets discuss the costs - €14 each PLUS parking for an ALLOCATED time of entry and ALLOCATED time to exit , PLUS ALLOCATED times to enter certain parts of the site....... PLUS PARKING ETC, so four adults plus parking came out at just shy of €90
Thought 1 :
Is it a once in a life time event ?
Thought 2 :
Is it value for money , is the site so amazing that it represents good VFM ?
Thought 3 :
would i choose to come back ?
Answers.
YES (because a moon flight is €10 more)
NO. ( because there are equal or better sites )
NO. ( because Id never find it again )
My advice is Go to Almeria alcazaba (free) and spend the €90 euros you save on beer , ice cream and hookers , waste the change on buying a sports car to get home !
Pictures to come