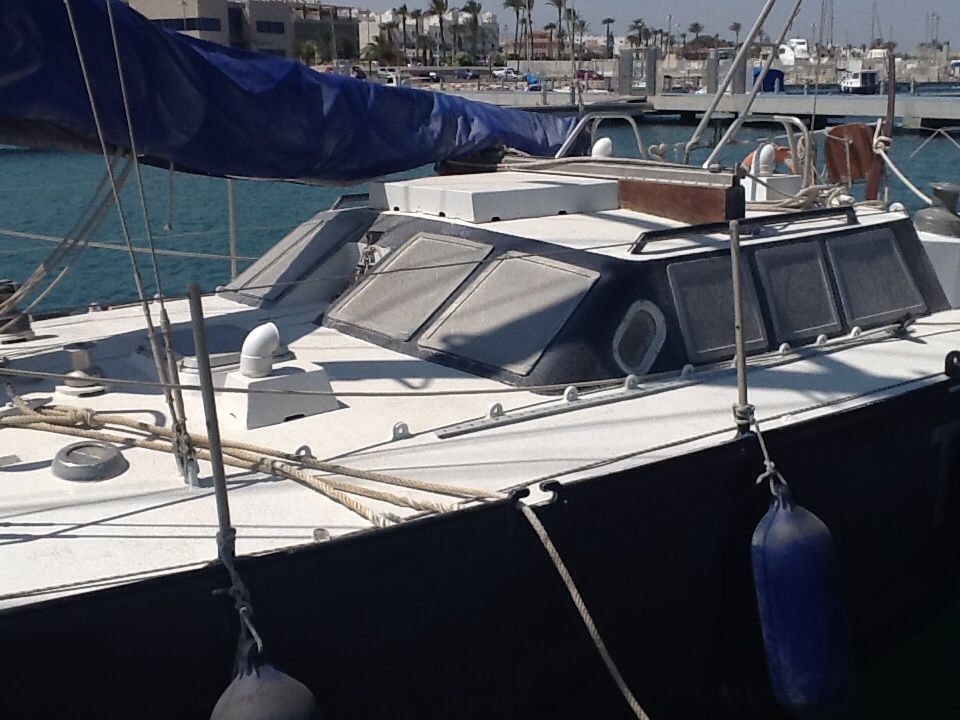 According to the pilot book Garrucha has gypsum mines going back to Roman times, they are still in use and mined ore is shipped from the commercial port - sadly right now we are DOWNWIND of the loading terminal !
This is our neighbour, he is using the lazy lines to pull him off the pontoon as this dust is an excellent abrasive !
BBQ time in Garrucha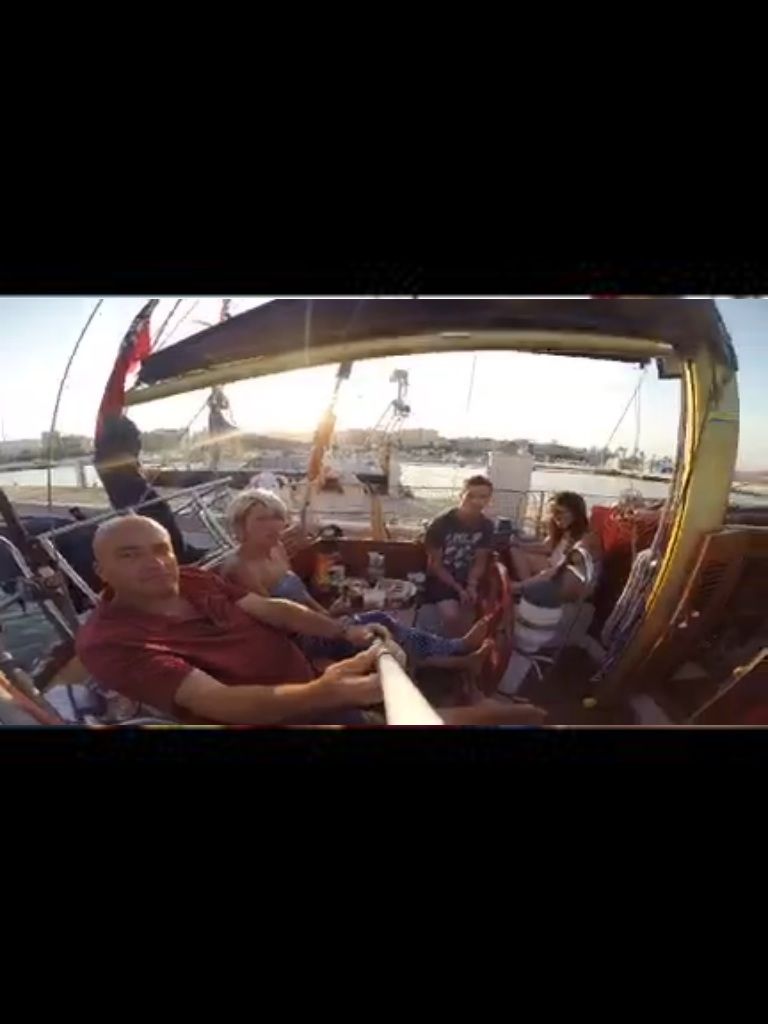 Sams tongue .....