San Carles Marina in San Carles de Rapita -
APPARENTLY :
Sant Carles de la Ràpita is a town in the area of the Montsià in Catalonia, Spain. The town covers a portion of the south-west of the Ebre delta, including el Trabucador isthmus and la Banya peninsula, which close off a salt water lagoon known as the Port dels Alfacs. The town of Sant Carles de la Ràpita is situated on the coast near the mouth of the lagoon. It was founded by Charles III of Spain as a port to serve trade with the Spanish colonies, and constructed in the neoclassical style of the period: however much of the town remained incompleted after Charles' death.
Sant Carles is part of the Taula del Sénia free association of municipalities. It is known for the production of rice and salt, and is also an important fishing port, particularly for shellfish and prawns, and a tourist centre.In the last few years, the town has suffered a huge urban development due to the construction of many apartments and residential buildings.
FURTHER INFO :
Home of more insects than you could ever count or identify , hideaway of the worlds largest mouse population and feeding ground of the WORLDS mosquito population !
The marina is on the edge of the Rio Ebro one of spains largest rivers, the silt deposited of the last millennium has formed a large lagoon full of wild life and apparently perfect for growing .... RICE !
The fields are planted with rice and then flooded with water, which in time becomes home to a trillion mosquitos , the fields are fed with fertilisers and the water runs off.... straight into San Carles marina .... youd never guess !
LOOK CLOSELY - THIS IS A TWIN ENGINE BOAT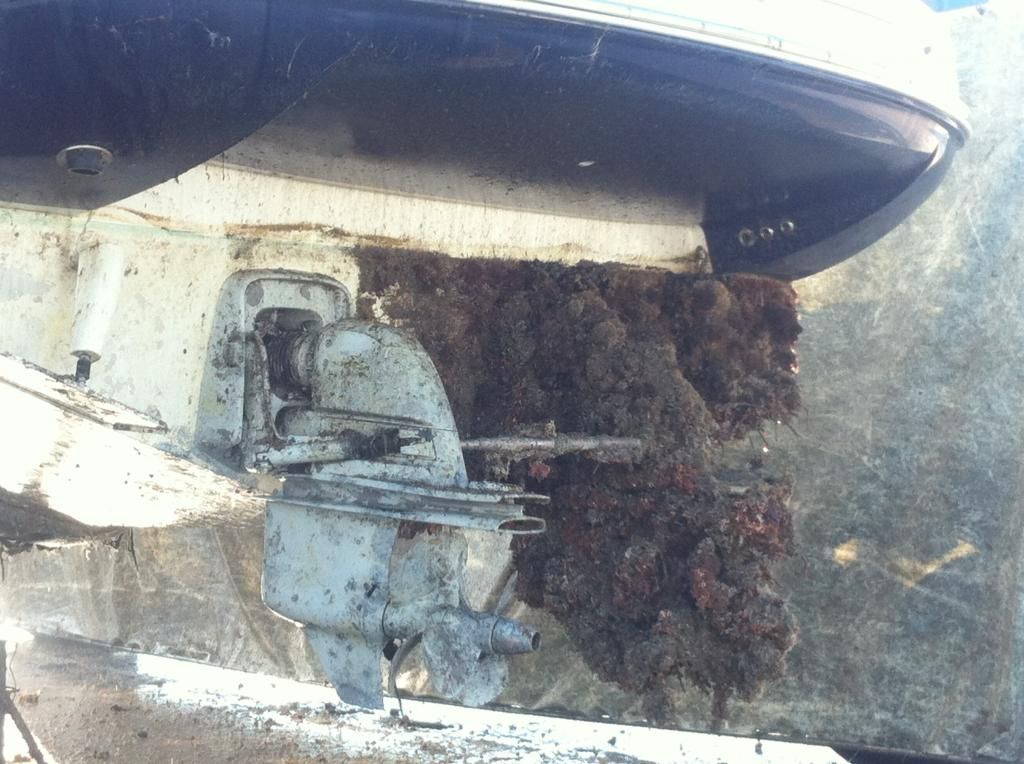 The fouling here is amazing, many boats are lifted every couple of months and pressure washed as its the only way you can ever use them, because with this much weed on your props you may as well replace them with a foot ball !
On the VERY bright side we have installed our windlass which is why we came here in the first place - wahoo lets go anchor !?