The saga continues - We are in the midst of installing new everything , here are some pictures of work in progress
Total blank canvas, the hull is shot blasted and painted, all the hoses will be stripped out and replaced , the electrics will all be replaced and tested as required
If you look closely you can see the new water intake in the lower left of the picture, the blue boxes are the charge controllers for the two alternators, the out put to the electrics will increase as the alternators are larger , so all the cabling will be replaced as well.
The large white tank is for the exhaust coolant, the exhaust is rubber hose and cannot take the temperatures like a car exhaust will, so the salt water used to cool the engine exits through the exhaust hose and cools it as it travels.
When the engine turns off the risk of the water running back into the engine is quite high so the white box acts as a tank, storing the water ready for when the engine is restarted.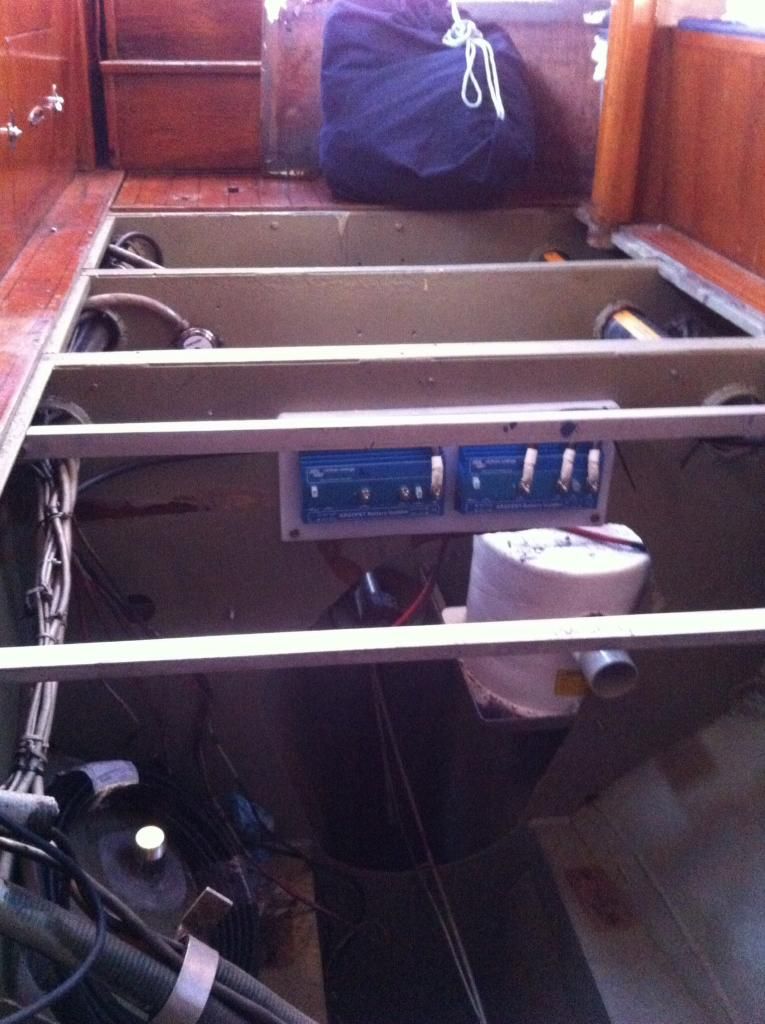 Augustin the Volvo mechanic is STANDING in my bilge and installing a new stern tube greaser, the old one was a rigid set up , the new one is flexible as required for the new engine
As you can see , I have installed some of the new battery trays, these are made from 316 stainless so hopefully will out live me, we now have 12 and 24 volt domestic batteries in and working !
The new shaft seal is rubber mounted and requires grease fed into it to lubricate the shaft and also to form a seal when the shaft is locked off and not in operation.
This is the new cutlass bearing , Im replacing it now as its easier to do so, the shaft slid out through the engine room and it avoids dropping all the steering gear and removing the rudder, the bearing has grooves cut into it to allow water inside the shaft tube which acts as a coolant.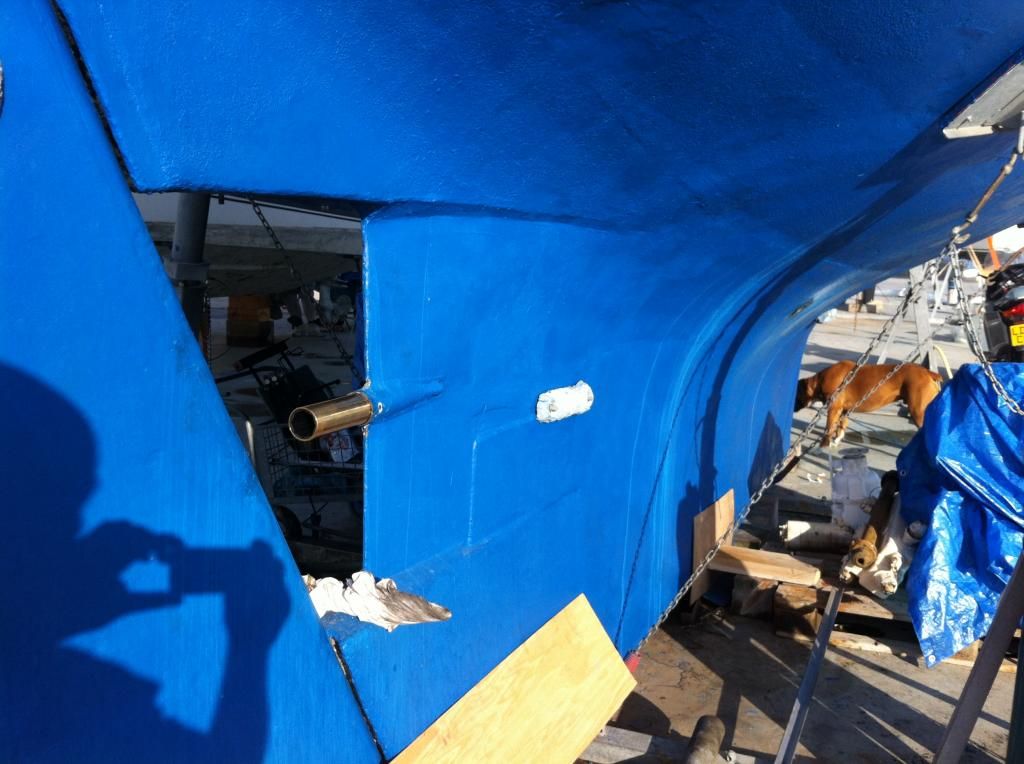 This is a BIG hole cut into the steel hull to replace the exhaust outlet, the hose diameter for the new engine is much larger than the old one so both the hose and fittings all had to be replaced.
We also fitted a big sea cock to the hull so in the event of big seas from astern of god forbid we are taking on water, we can turn off the biggest hole in the boat and stop water ingress.
THE ENGINE IS IN ....it fits , now it has to run !
We made up a wire frame to mimic the mounting points of the engine, before welding the new mounting points to the steel frames inside the engine room, these were welded into place prior to the actual engine being lowered into position.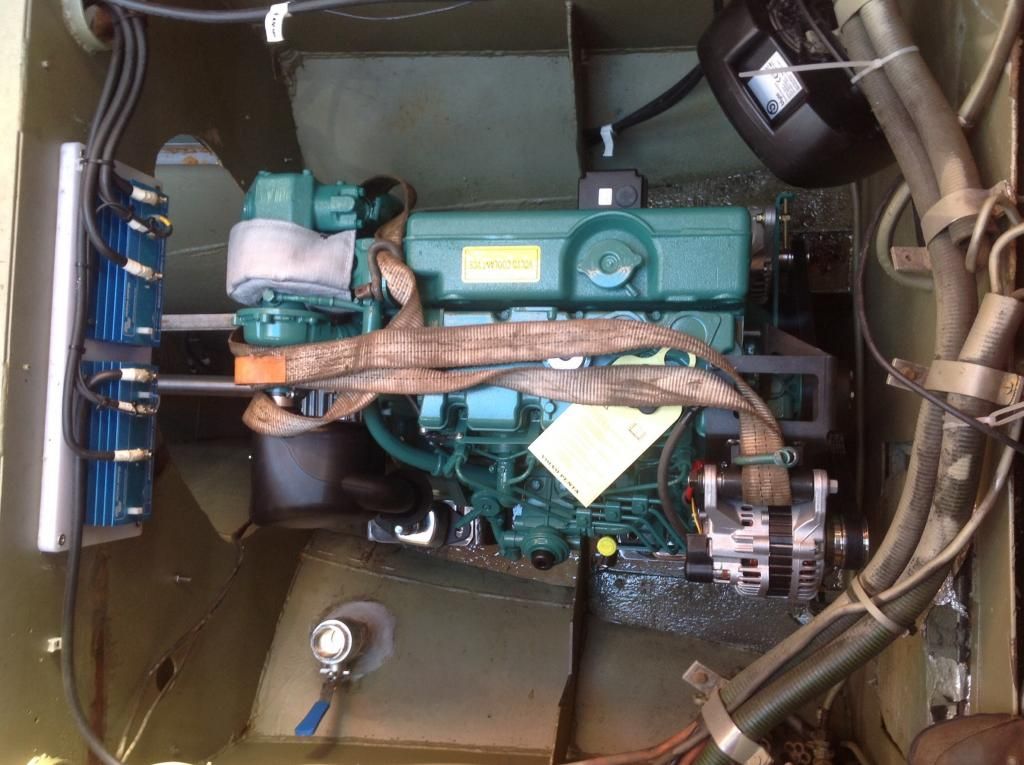 And finally - Nelson thought he would introduce himself to a local cat, he walked away with a nose bleed….. pussy !