Merry Xmas and a Happy New Year to all - even the non sailors out there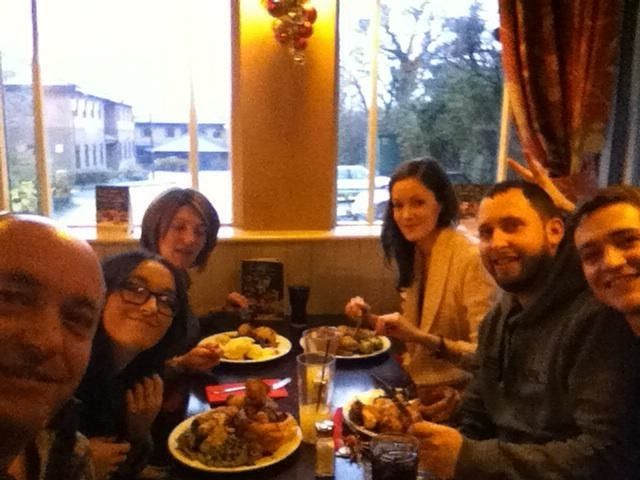 WAIT ...REWIND ....No ....It cant possibly be a WHOLE year since I sat at the nav station on board Blown Away in Cascais Portugal and reflected on the 2013 sailing season.. can it ?
So where have we been and what have we done , well we started 2014 in Cascais - Lisbon in Portugal, we made our way to the Algarve in March and visited some lovely areas around Portimao, we met up with Richard on Strongbow again .
We anchored in the Rio Guadiana river with Spain on one side and Portugal on the other, we fought off logs and rafts of debris in big spring tides and heavy rain fall.
We visited Gibraltar and were jumped on by Barbary apes, we climbed to the top of the rock and gazed wistfully over at Africa, from Gib we entered the Mediterranean Sea and were back into Spain.
We went to anchor in the Mar Menor at San Javier in an unfinished marina, the dog fell in and lost a nail trying to scrabble back up the concrete wall, he also got impailed on a fish hook in a moment of madness.
We have kayaked around parts of Ibiza , partied the night away in Ibiza town , did the face paints and shocked some clubbers in the process.
I have ridden my motorcycle from the uk to Portugal and on to Spain as we leap frogged the boat along the coast.
Christmas 2014 we rode the bike back to the Uk as it's due an MOT test 600 miles across Spain and then the overnight ferry back to Portsmouth, we then went down to the coast to visit family both new and old for Christmas.
Great gran and gran , in action !
CAR PARK CHRISTMAS
We hired a fiat 500 to get all the boat spares, coffee boxes and Christmas presents back to the airport , we should have hired a Truck !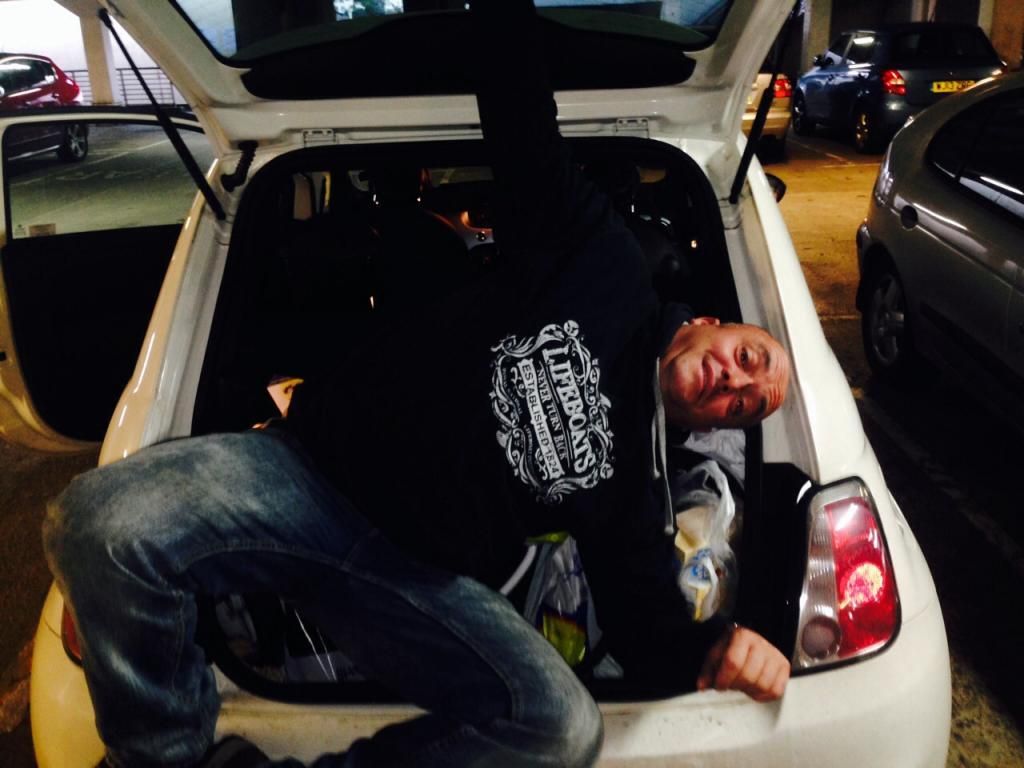 2014 has been a BLAST
1. Kids visits - we have been graced with numerous visits from the family and shared some happy times with them on our travels, we love having them on board and hope to see more of them in 2015, they really do bring a smile to our faces when they are here.
2. Anchoring - we have anchored a lot more since we rounded cap st Vincent and started heading East towards the Algarve , Mainland Spain, Man Menor was a great location and we sat there for several weeks.
The anchorages of Ibiza - loved Ibiza , such a mad mix of party animals, chill out and beautiful bays, full of fish and the sun shone all the time , the Kayak we bought to go exploring was a great laugh.
3. Friends : we have met some great people on our travels, there is something that attracts true characters to sailing, maybe its the escapism or even the adventure, whatever it is we salute you.
4. Andreas dad cleared of cancer & the new Grand son made us smile like loonies , we hope to see BOTH of them In the sun this summer !
5. Retracing some steps - we had the opportunity to nip back to the UK together over Xmas so as a surprise we paid a visit back to Fowey , one of our favourite places on the South coast of the UK, so a visit to Pinky Murphys Café was in order , see the side link for this great little café business>>>>>>>
Best purchases : Inflatable Kayak - coffee machine - Jack Daniels (Honey) - The Go pro camera - New windlass - New engine (wince)
The lows :
1. The engine damage has dominated the blog for the last three months , its a saga that will continue in the back ground as we fight through the Spanish legal system to recoup the £25,000 it has cost to put right the damage caused by Vidals in Sant Carles Marina - however we will start 2015 on a positive note.
2. Skype - very frustrating sitting on the computer trying to call and talk to family when it keeps cutting off
3. Sant Carles Marina - we were bitten to death by mosquitos - The boat was Infested with cockroaches - The sails nested in by sparrows - The house flies drove us mad - topping it off , A mouse ran out of my motorbike while I was riding it !
SO a special treat for 2015 >>>Here is the new engine in and running - roll on Spring time, we hope this engine and all the other work we have now completed will see us out of our lifetime and owner ship of Blown Away, so we are going to enjoy the next few years !
And thinking POSITIVE here's a taster of what's to come in 2015 , we hope you all have a fantastic New Year and remember - One life - Live it !
[%youtube*http://youtu.be/_Kz_