Winter for most live aboard sailors is a time to catch up on all those jobs that have eluded repair during the summer when we would much rather be swimming , snorkelling, kayaking or eating ice cream, so I've been finalising some of the jobs left over from the engine installation and whittling down some of the jobs from the never ending list of repairs , sometimes it feels like I cross one off and add two !
So what have I done ? Well I added in a calorifier or hot water tank , it's been in deep deep undercover storage for the past 5 years as I simply didn't want to add it into the equation with my old engine, but now I had no excuse , so we now have HOT water .
Hmmm Hot water , might as well have a transom shower too , so that got dug out of even deeper storage and fitted into the cockpit ready for summer , imagine stepping out of the sea after a swim , showering in hot fresh water and taking a COLD beer from the fridge (yes it still works)
I've bought an inverter from ebay and I've fitted that so we now have 240 volt power at anchor , meaning we can power up smaller items like laptops and dremels from the yachts batteries , but we have to be a bit careful as it is power hungry !
New LED strip lights to brighten our winters evenings, both the lower saloon and in the deck saloon , so now we can see ALL the Mosquitos , plus USB chargers next to the bed so I can sit and type on here without a flat I pad
The big Simrad chart plotter has now been connected to the Vesper watch mate so we can see the AIS targets (IE ships) on big screen much easier from in the cockpit - the joys of advancing years .
The coffee machine is taking a beating as we have been sat around reading and studying quite a lot in preparation of leaving Sant Carles pretty soon.
We hired a car to pick Lauren up from the airport and decided to have a mooch around the local port to see what berths were free and get an idea of costs , we couldn't help but notice this little thing across two parking bays , some people just have NO consideration for others !!
Inspired by the super yachts I decided to build my own Helicopter (note) pad, we've started small and hope to build on experience, mean while I've been doing some bumps and grinds - that's chopper talk for landing practice, my biggest problem is the Ginger destroyer, who tries to eat the helicopter - he is scale for scale like Godzilla ! We think he is mentally scarred by the mosquito "attack" when he was forced to sleep under the yacht in San Carles boat yard - actually we KNOW he is mentally scarred .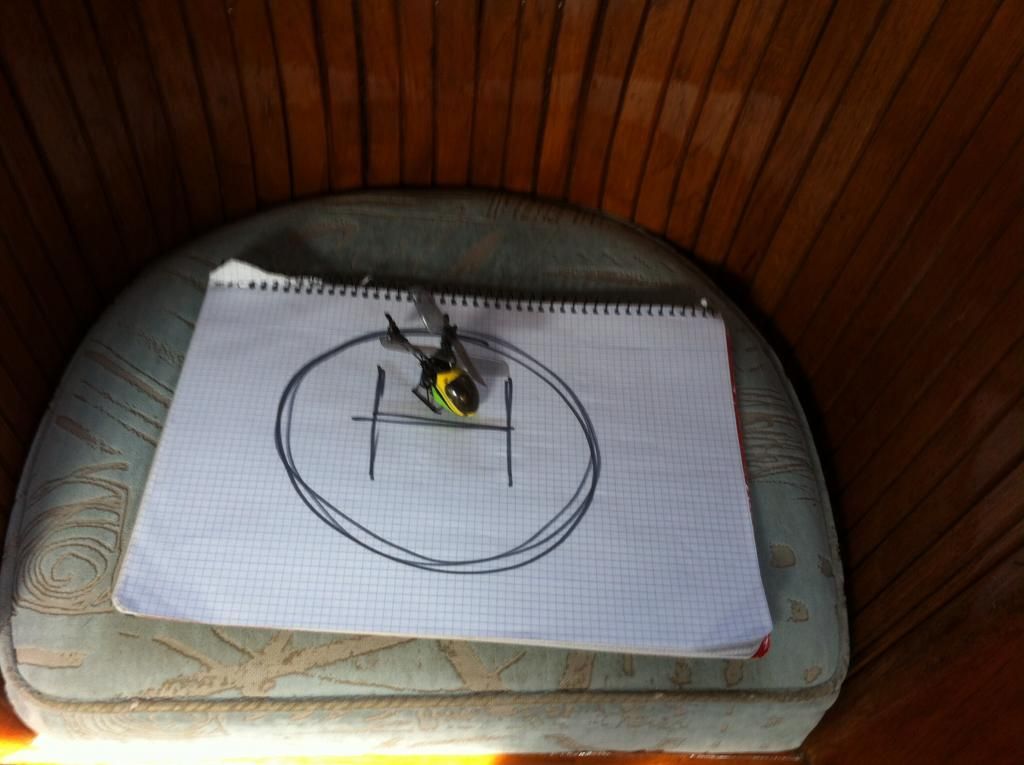 Lauren having smacked her head several times during the day on the varnished wood interior (the varnish survived) decided it was safer to wear my kayaking helmet , it proved quite useful during my helicopter training flights as she takes up a lot of my air space (even without the helmet) !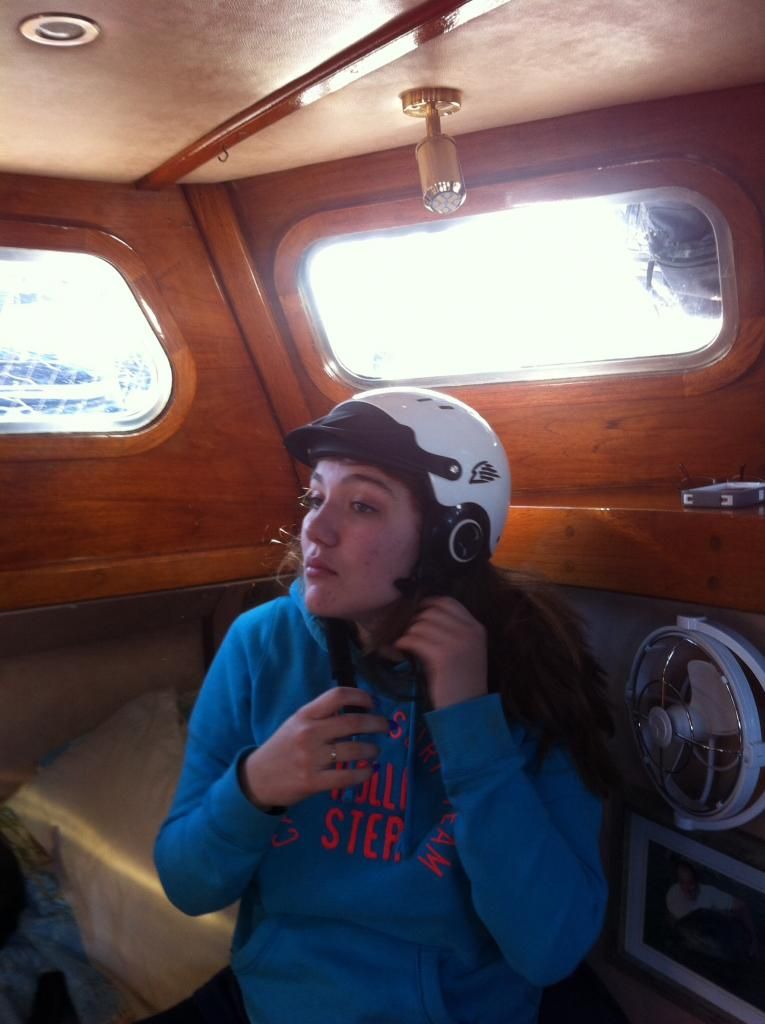 Then of course I have to exercise the dog, this video was shot in Sant Carles lagoon at anchor in DECEMBER, the weather was hot enough to lounge around in T-shirts for just a few days, it was so nice to feel the sun again and to test out the boats new systems.
Plenty of time is spent drooling over gorgeous aerial pictures on google earth or in the pilot books, tomorrow's anchorages , the destinations of tomorow, so many places on the list already .
If we have wifi I take a look at ways to improve the blog , downloading and uploading pictures, talking to other cruisers, trawling other sailors blogs for inspiration, but mostly I sit and study the weather , stare at the horizon , wait for the clouds to clear, the wind to drop , and the temperatures to climb , bring on the summer !
Please take the time to listen to these lyrics - they finally make sense after all these years !