Just for comparison, here are some of our neighbors in the marina.
First, Pacific. Pacific belongs to the Smirnoff founder. The foredeck is a helicopter pad and it opens up too. There is a submarine onboard.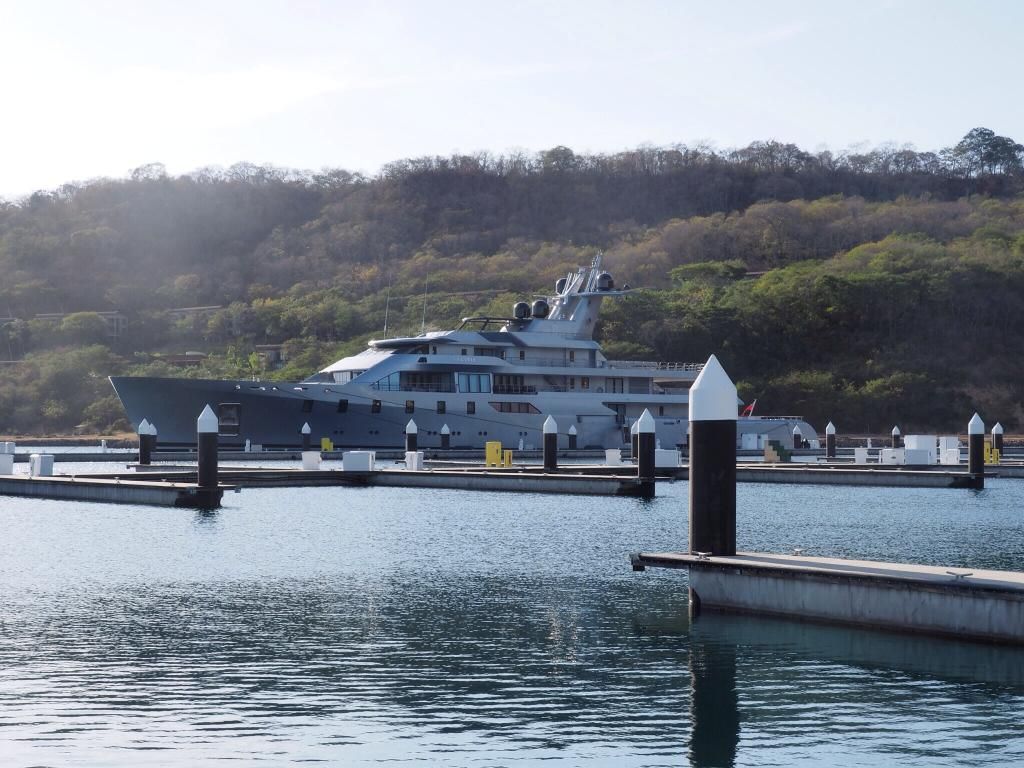 We don't know anything about Odessa II or Rock.IT, we just know that they are smaller than Pacific but still a bit big for our taste.
The sailboat is a lot prettier than the three powerboats but I would think the huge crew would make it a bit crowded :-)