Leave it to Marina Papagayo to even have work buckets that look expensive ! We assume the drowning child illustration is 24 carat gold. The bucket itself is made out of plastic, it only looks like ebony.
Now, for some miraculous progress ...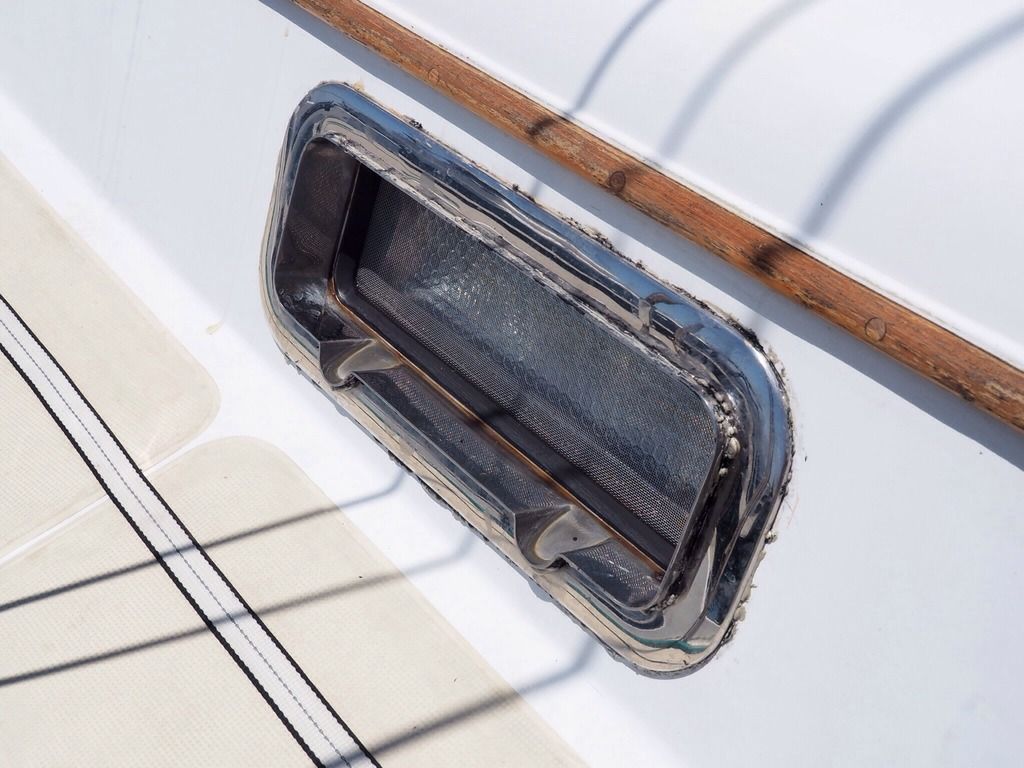 We have rebedded this porthole with butyl three times before now. It is cursed. It might be that butyl just doesn't do well in extreme heat, but whatever the reason, this particular porthole has lived up to its name: It has been a hole for water to come in. We took it out and once more shoved lots of butyl at it, more than ever before, paying special attention to the bottom edge where we had seen a problem earlier and it is a miracle ... It passed the water test !
Right now the porthole still looks ugly with butyl seeping out. We probably scraped off 1/2 cup of excess butyl already but to us it looks beautiful even with the yet-to-be-cleaned goop. If it doesn't leak we're ecstatic !
It is amazing to have to work on things like this wearing gloves. The stainless is simply too burning hot for bare hands. The air temperature is only about 32° C but the sunshine is absolutely intense.
Anyway, one major chore finally done ... We think.