Finally have no water in the bilge! A milestone for any boat owner of an older boat! As I mentioned in my last blog, I always had water in the bilge especially after a heavy rain storm, I believe and now know it was due to the cockpit floor. It's a remove-able floor which gives me great access to the engine, steering mechanics and more, but it was held in place with screws, which as we all know don't really like to be tighten and loosened repeatedly in fiberglass. They just never really hold. Plus with planning on going off shore again, I definitely wanted to make sure I had a good seal.
I also replace the weather seal but even that didn't help. So I decided to add cam latches! I had one from years again and was getting ready to sell it on ebay when I realized I could use it for the floor. Brought 3 more and then the work began.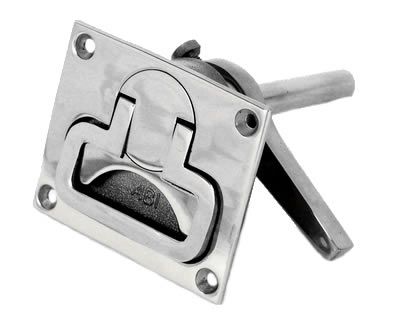 I need to add some thickness to the floor - forgot to take a picture- but glassed up about 8 layers for heavy cloth in a mold 3"x16". Once cured I cut it up into 4 sections. Epoxied it to the under side of the floor where I would be attaching the latches. Here's the floor sanded ready to attach the thickening blocks.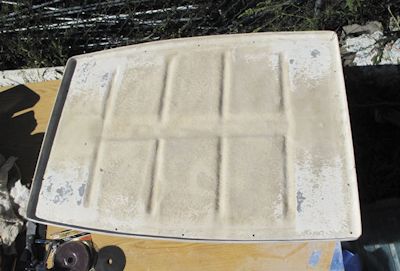 And positioning the latch where it would cam against the floor frame. You can see how the latch bar will rotate around to pull the floor to the frame.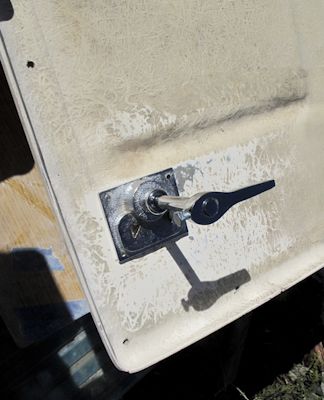 Next I drilled the hole for where the cam would go and made a pattern to rout out a hollow area for the body of the latch to set into the floor. Set up wooden spacing blocks because the floor had a couple of stringers and I couldn't lay the router flat on the floor.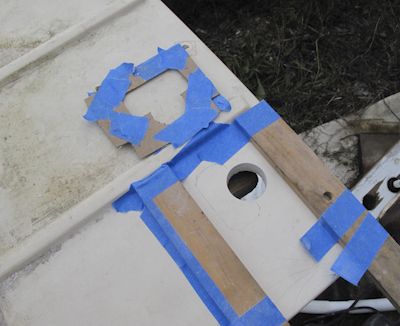 Routed out the recess's -
Added some butyl to seal the latch and screwed it down.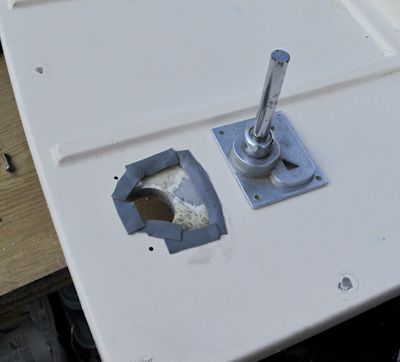 Grinded down some of the area around where the latch would press against the frame creating a cam effect to totally tighten the floor down. You can see how the 1" weather stripping is flatten with no light showing through, you can also now see the glass block I epoxied to the floor for added thickness.
Floor done, in place, tight and waterproof. Next spring when the teak grating is done I will paint the floor and cockpit sides.