Winter came this weekend - with a chilly blast in the teens! Got 2 heaters going, one electric oil filled radiator, working great and a large upright electric blower by the door. Both working wonderfully and the boat a nice 74.
A couple of weeks ago I had to get the water supply ready for the winter which meant I had to run a heat tape along the length of the water hose and then cover it with insulation. This will allow me to have running water all winter long, especially now that I'm shower aboard my boat. Next posting- the various stages of the head rebuild.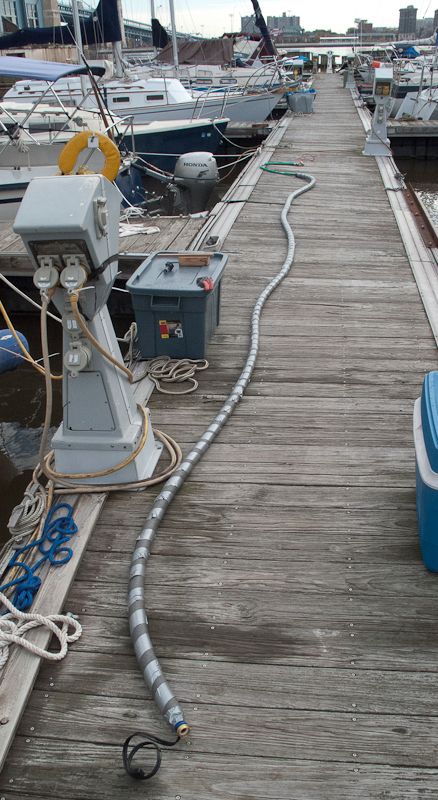 I also brought a new Tasco propane stove/oven. The boat came with an Origo alcohol stove/oven of which I am not a fan! Slow cooking with no temp control in the oven, since I bake and cook full time.. no brainer also had the same stove on my last boat and worked great. Stove $1200.00, 2 propane tanks $240.00 miscellaneous sundries to connect the system up- $400.00, it's marine!!!
It's up temporary as I still have to formica the walls surround it. Spring project.