After three months of working on the boat we took her out for a week-long shakedown cruise. We have replaced nearly every thru-hull, installed new seacocks, revamped how the heads flush, changed out a lot of hoses, refurbished the anchor windlass, installed a new waterpump (not just an impeller) on the main engine, and generally improved and replaced a lot of systems. We wanted to make sure everything would work the way we hoped. Check out our 
monthly cruising expenses
 for more info on recent boat projects.
We provisioned the boat and headed out to the San Juan Islands, which is just a three-hour cruise from Anacortes. Our
yard
makes it so easy to go in and out of the water that many boat owners store their boats on the hard year-round and just put their boat in the water when they are in town ready to cruise. Much cheaper and less worry than a marina.
Lots of space for provisions under the settee (
more boat interior photos
). I've been taking advantage of having our car here and slowly filling this space. That way we just have to stock up on fresh food when we are out cruising and don't have access to our car.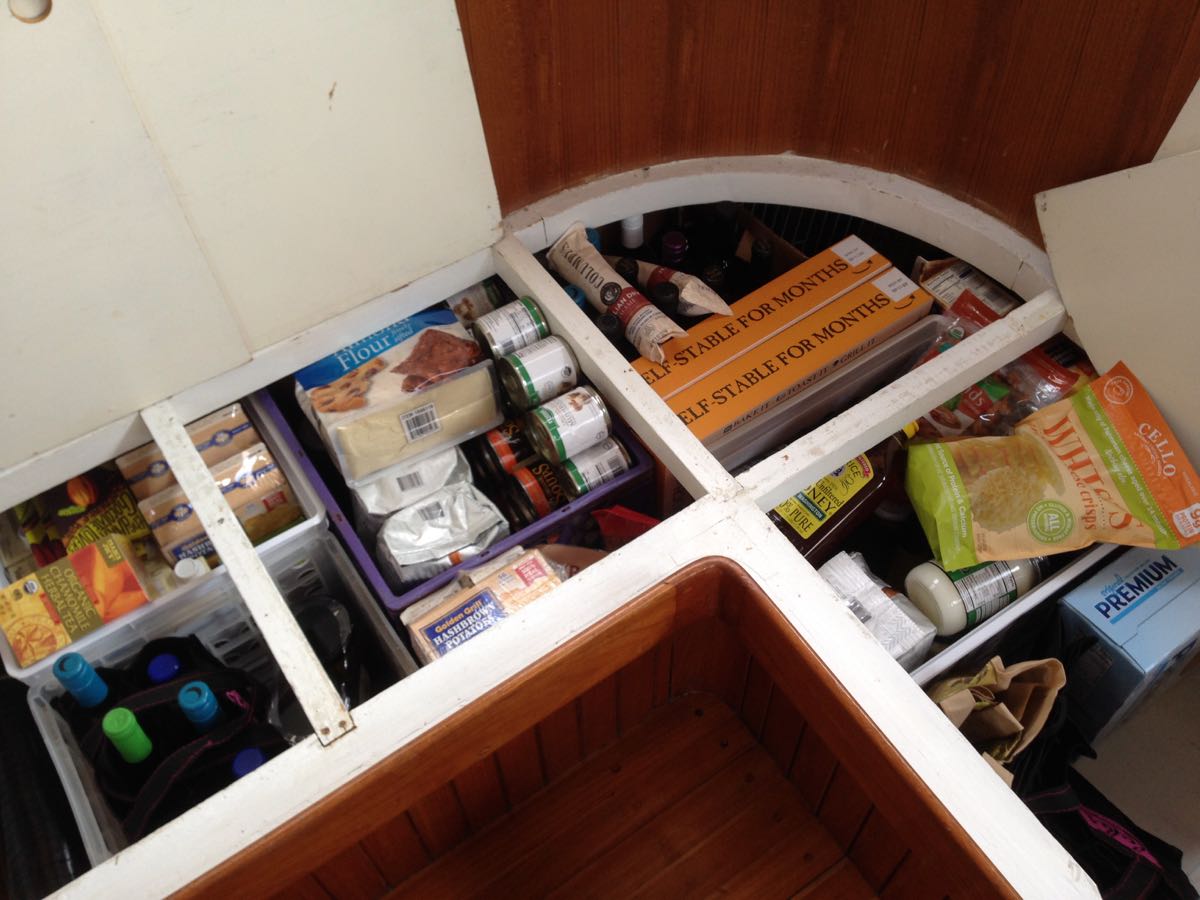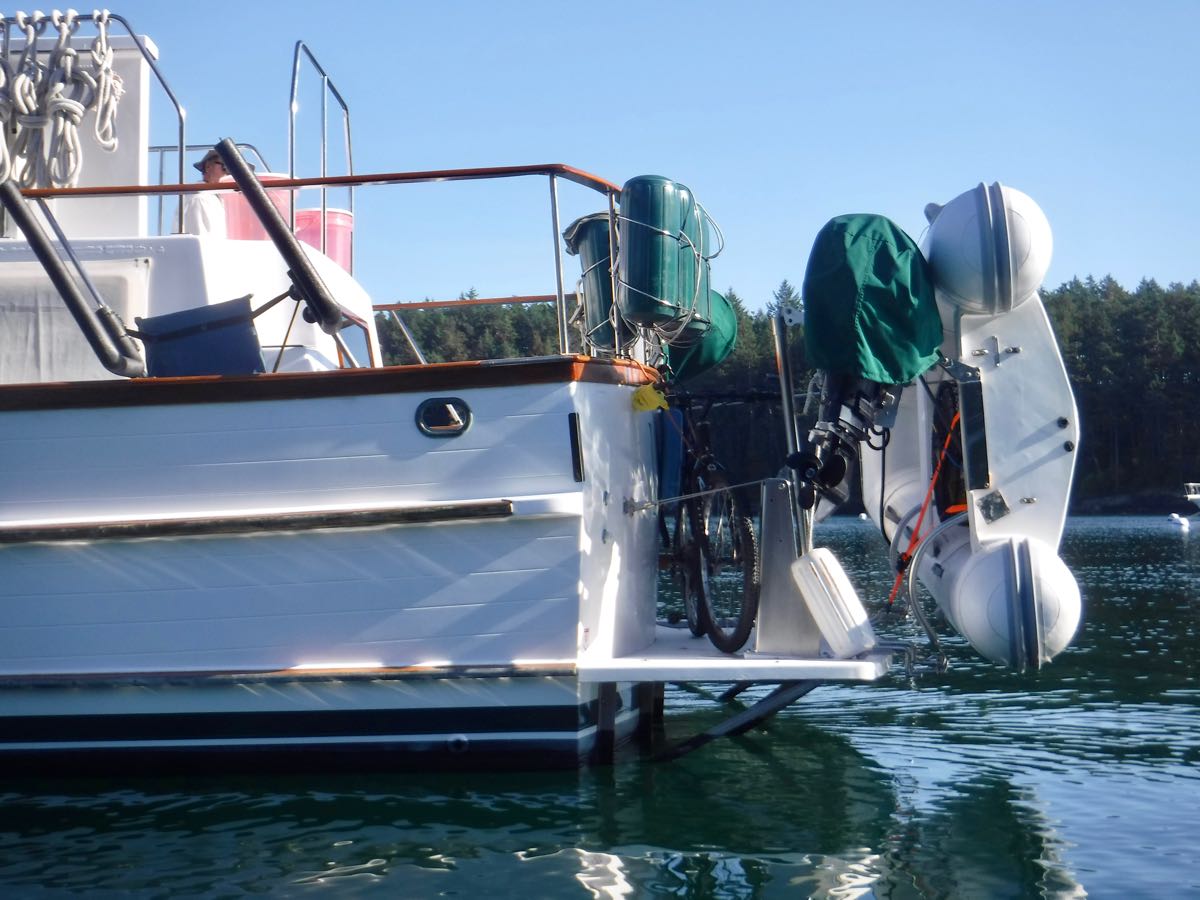 The islands have great docks and mooring balls that are within the Washington State Parks system for an annual fee of $5 per foot. For our first night we went to a dock on Sucia Island because we needed some space to inflate the 
SUP
and the
new kayak.
 We have been waiting for months to try out the new kayak! It is so much better than the old kayak - no more wet behind! Everywhere we go people have been asking "what sort of contraption" it is. It's a kayak that can be pedalled much like a bike or paddled like a kayak or SUP. The flat bottom makes it super fast and the width makes it very stable. The rudder is controlled via a small wheel at the seat.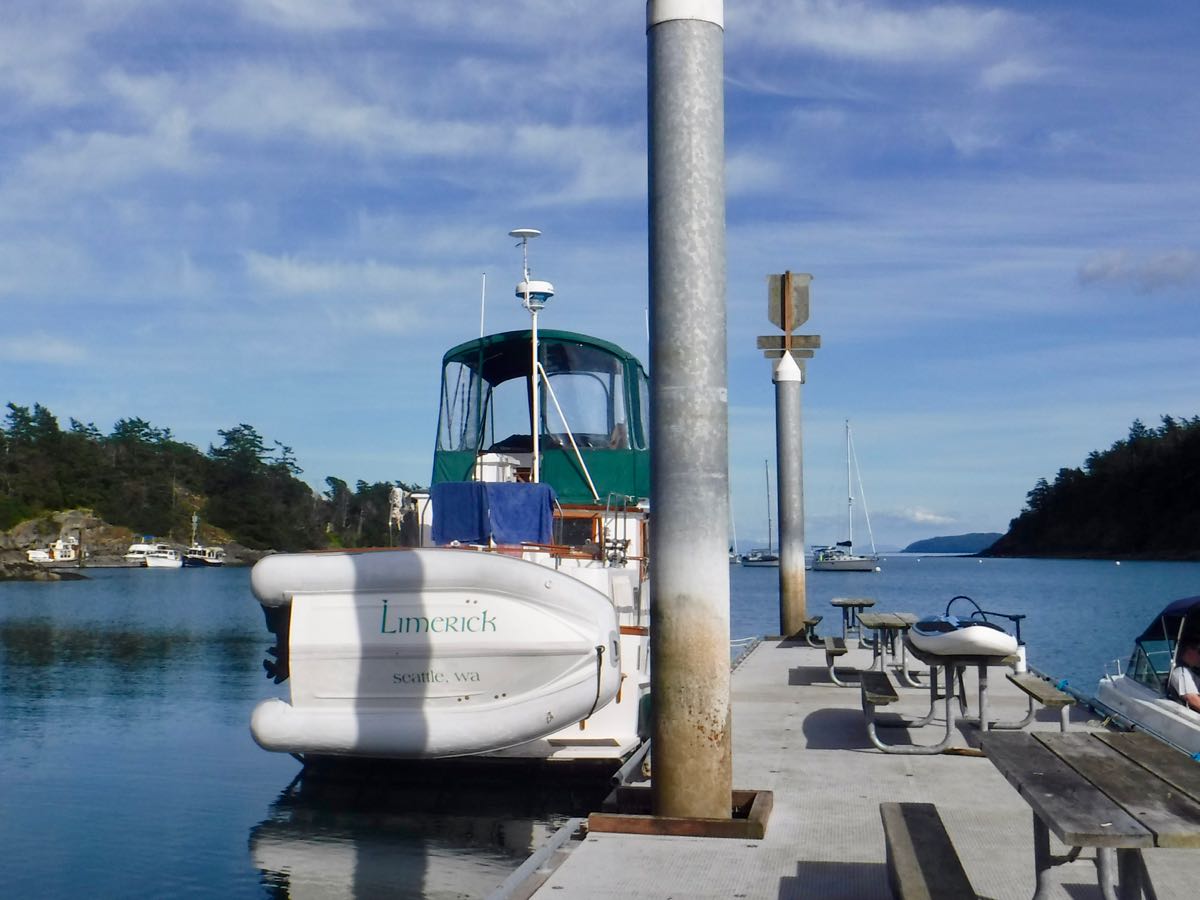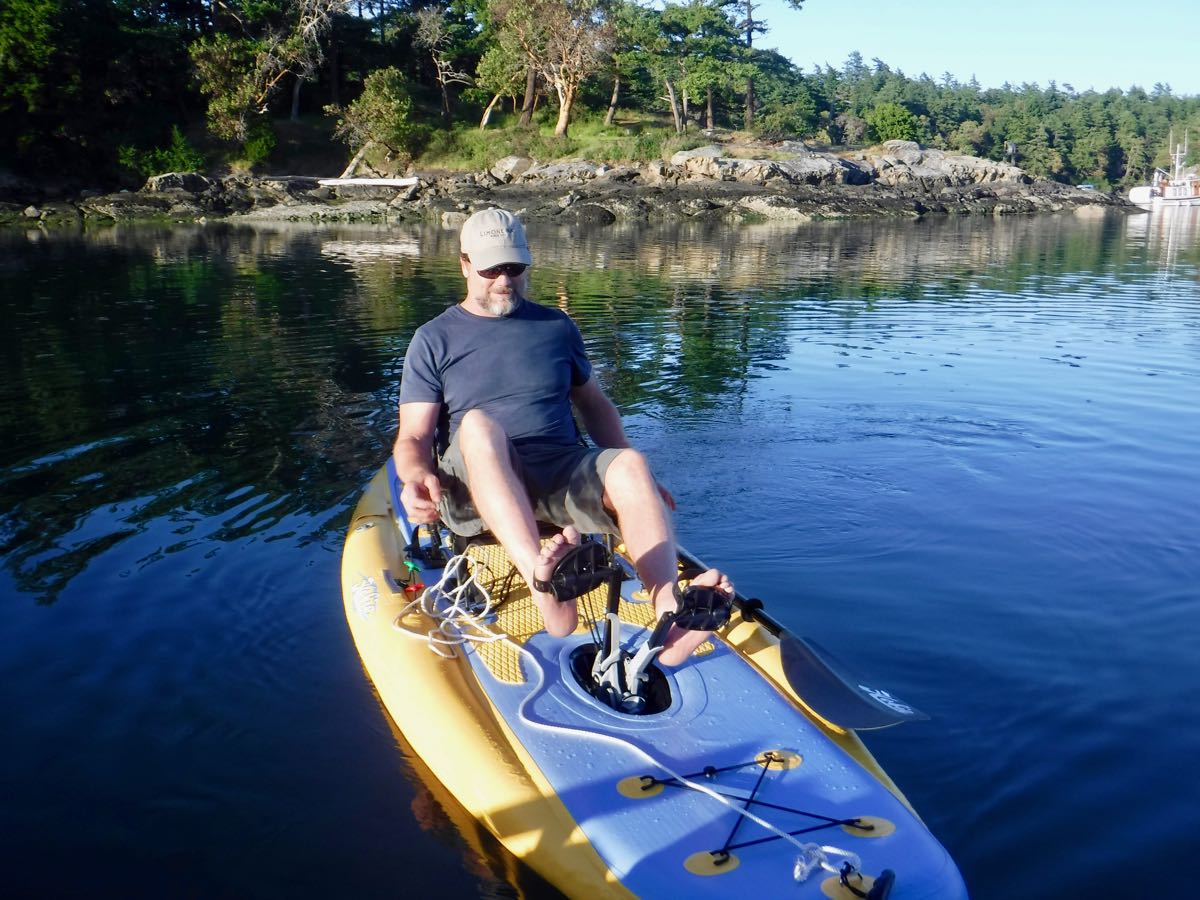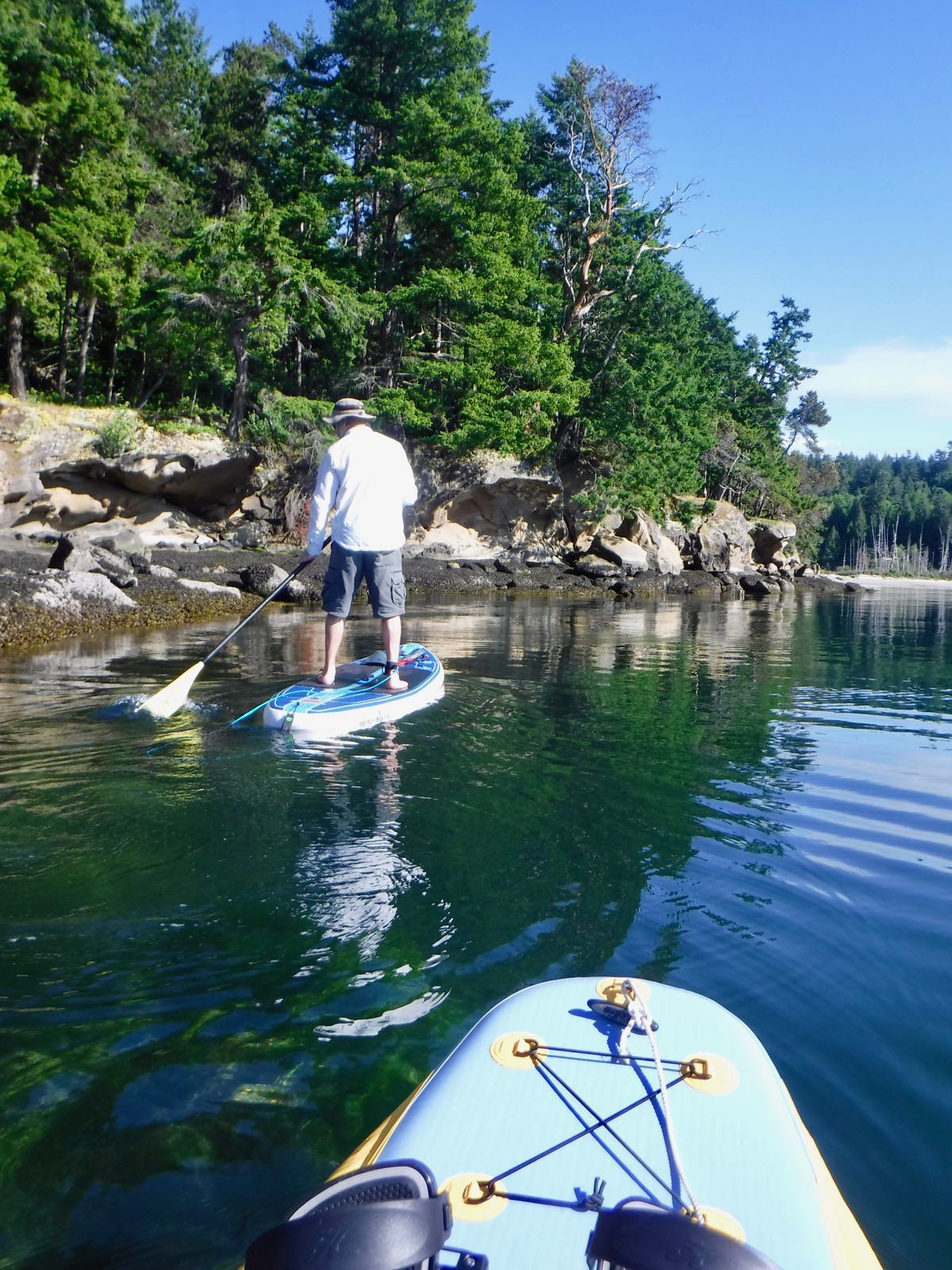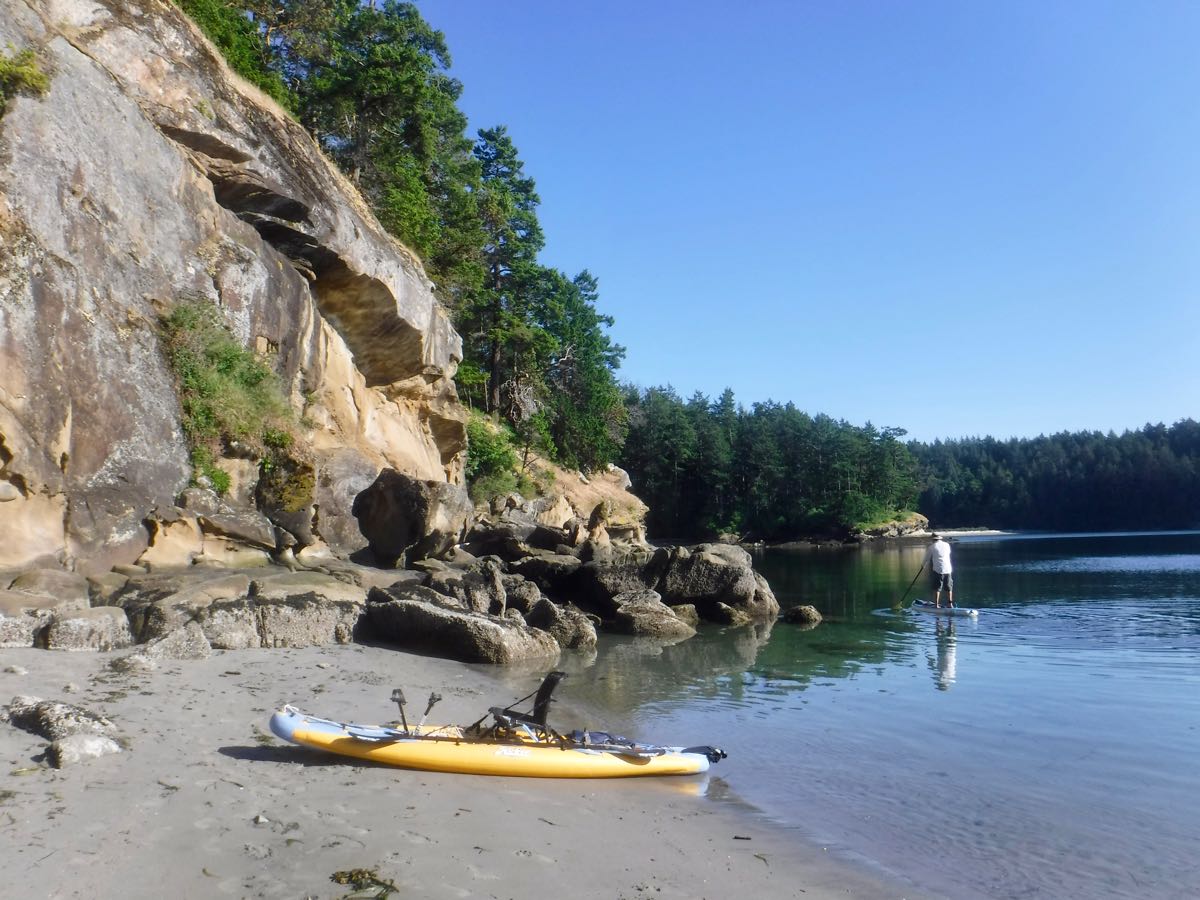 Shallow Bay on Sucia Island is one of the few places that has a beach with soft sand instead of pebbles. Perfect for a picnic.
We usually use ceramic plates on board (more on that
here
) but I like to take paper plates to shore since we can just burn them. Our boat BBQ has feet and latches so it's easy to take ashore. For other great products (like our folding chairs shown below) check out our favorite 
Gear
page.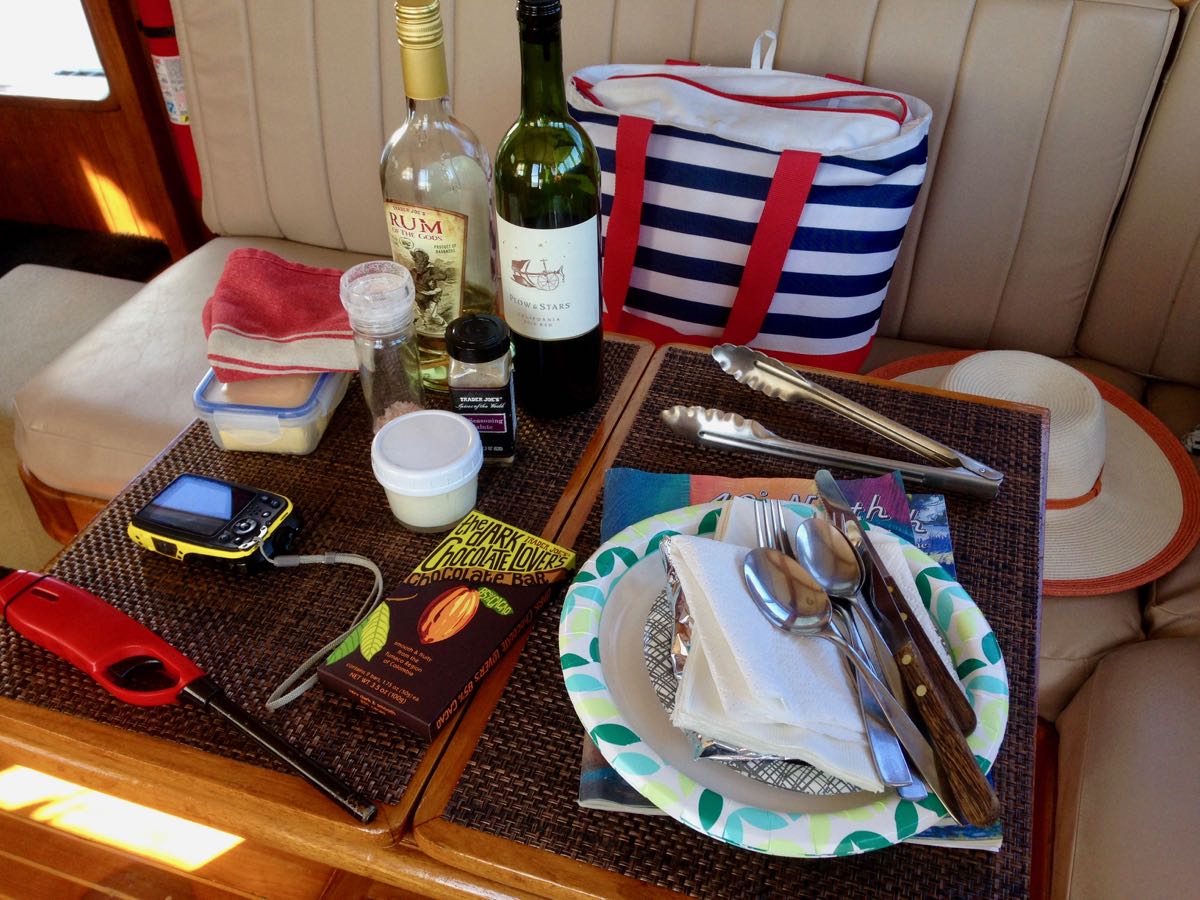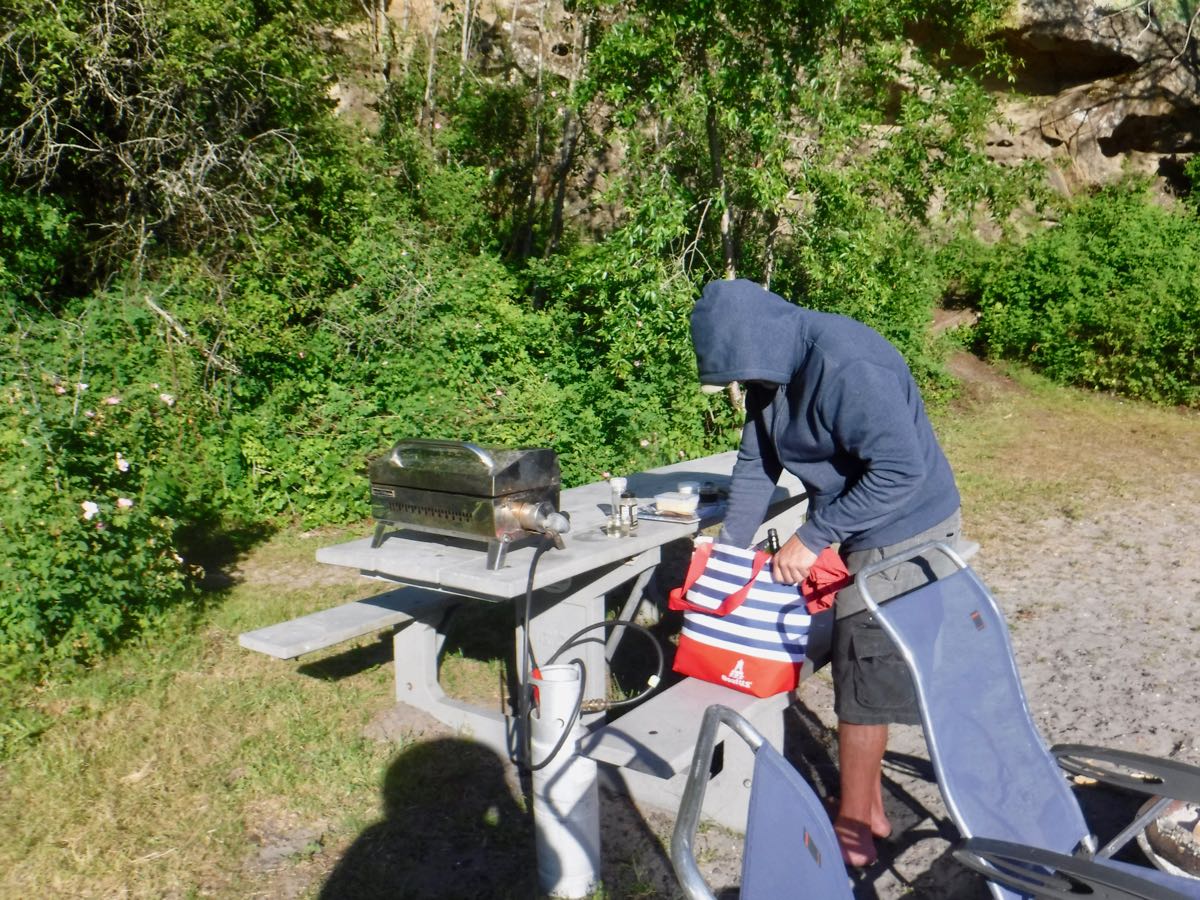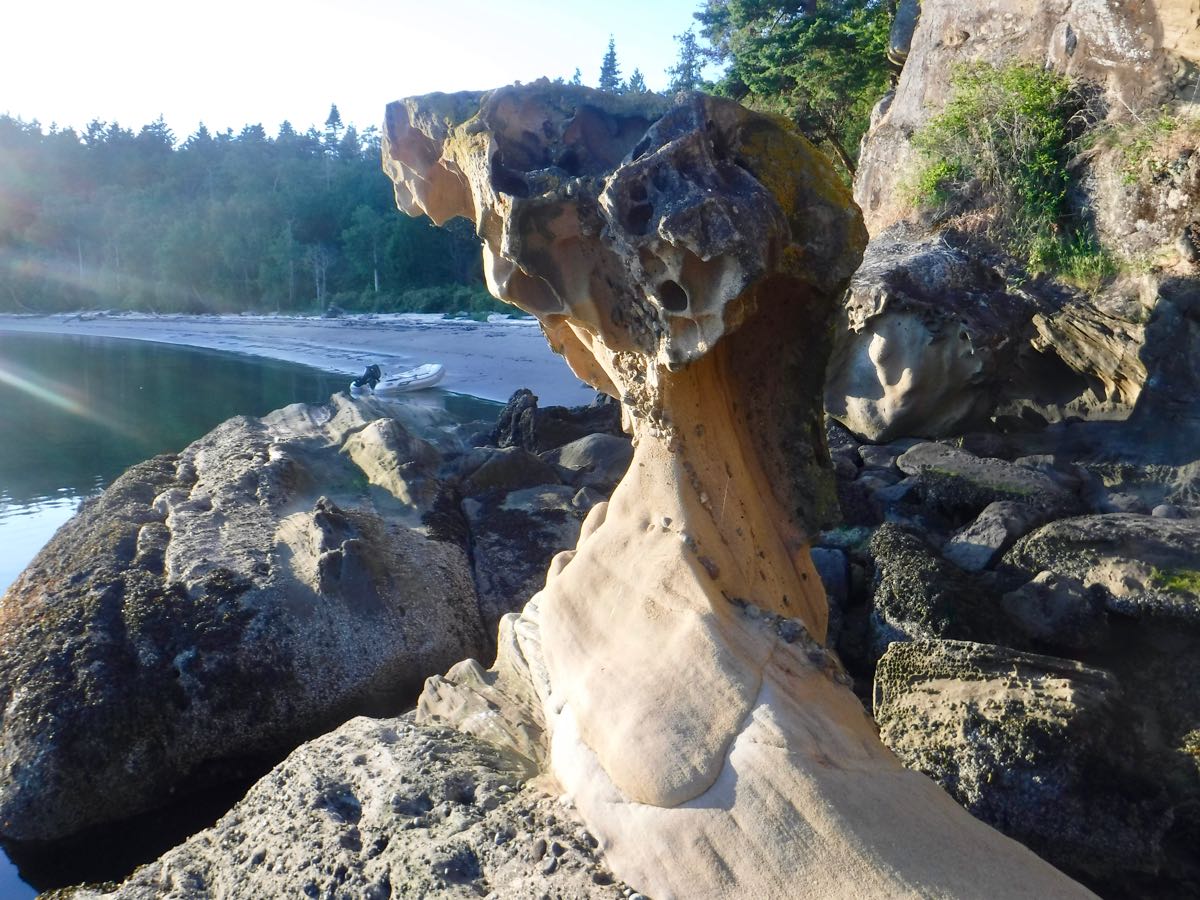 We spend most of our time on the flying bridge. It is like a second living room. Nothing like morning coffee with a view.
Reid Harbor on Stuart Island has a lot of state mooring balls and floating docks though it can get a bit congested with kayak campers.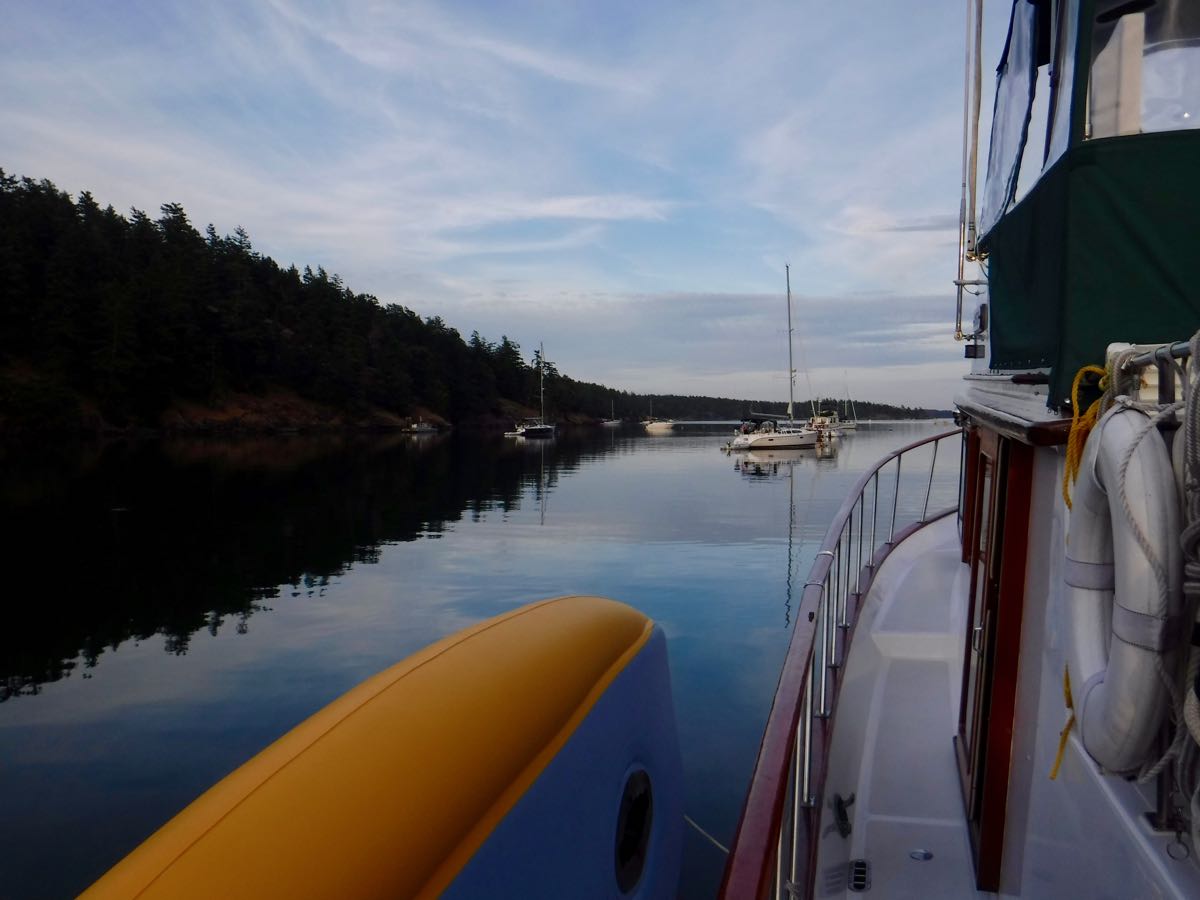 We often don't even bother with the dinghy. The SUP and kayak are so much faster to deploy and easy to beach. We just carry them up the beach aways and don't have to worry about the tide going out and not being able to push the heavy dinghy off the beach. The
K-pump
is the only pump we have on board that doesn't have something broken on it. It's made for whitewater rafting and is bullet-proof. Made in Oregon!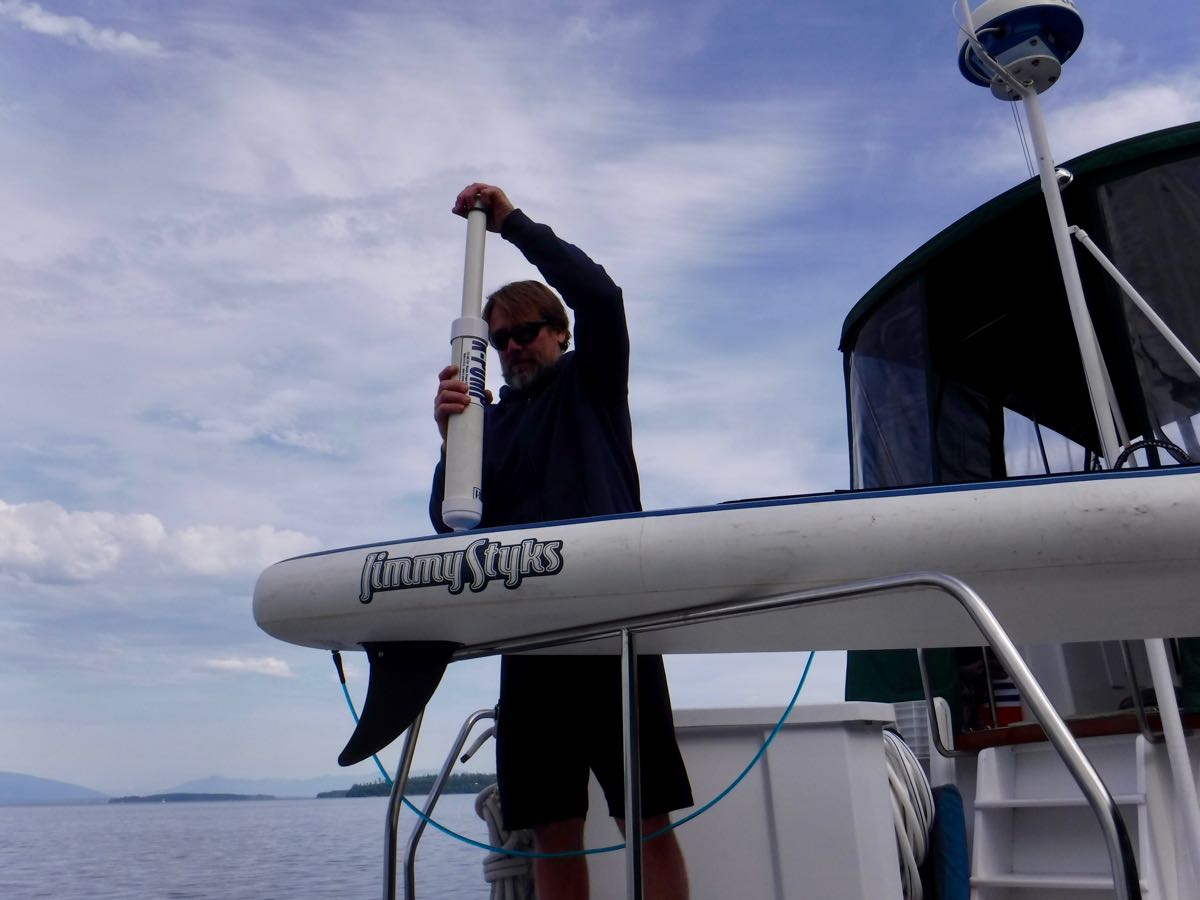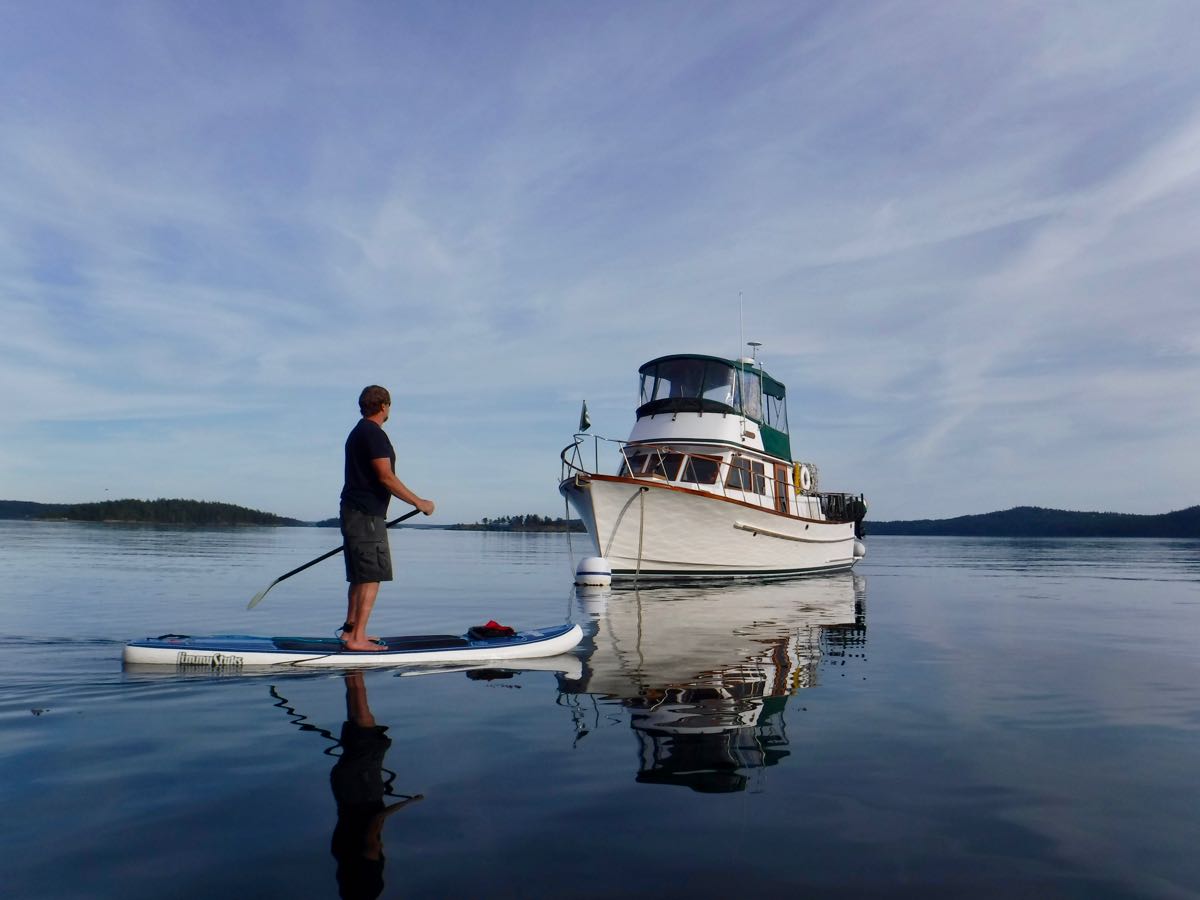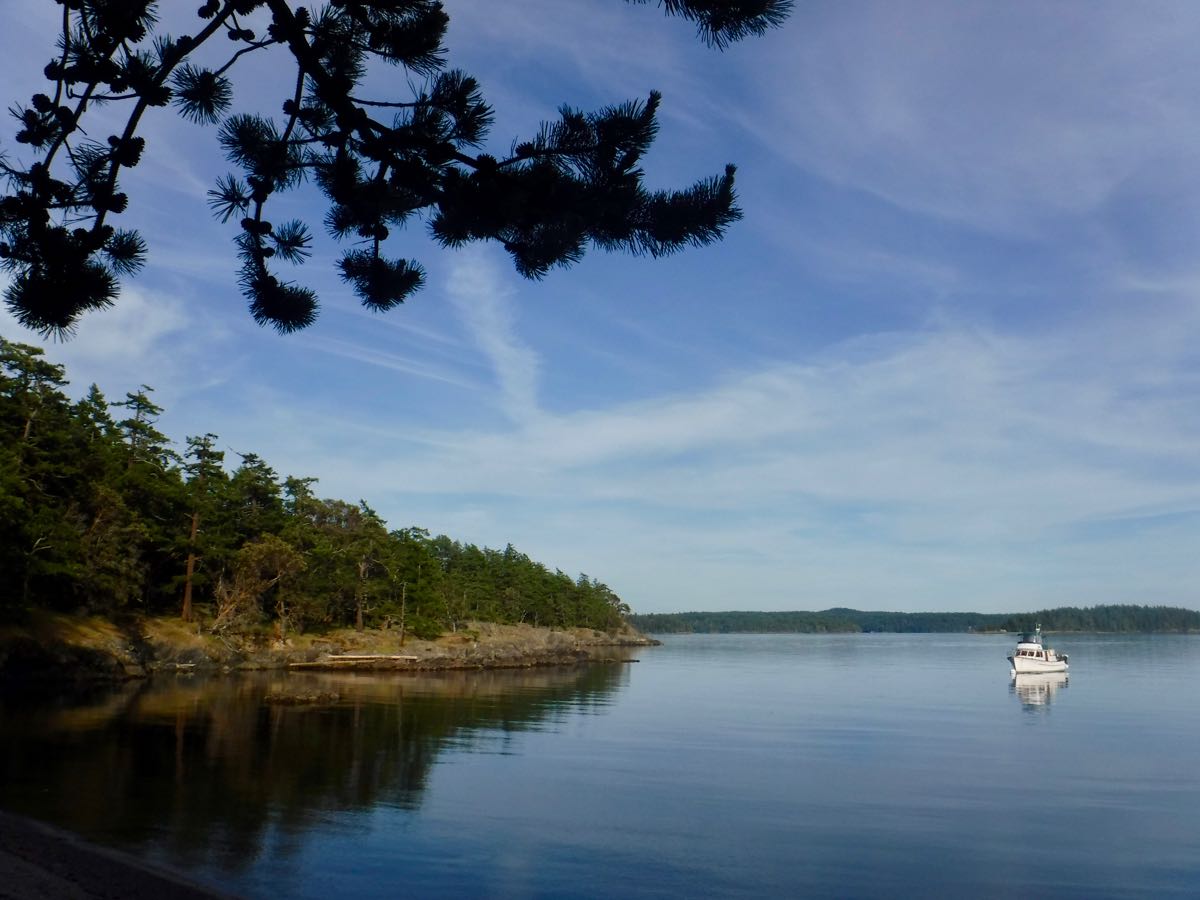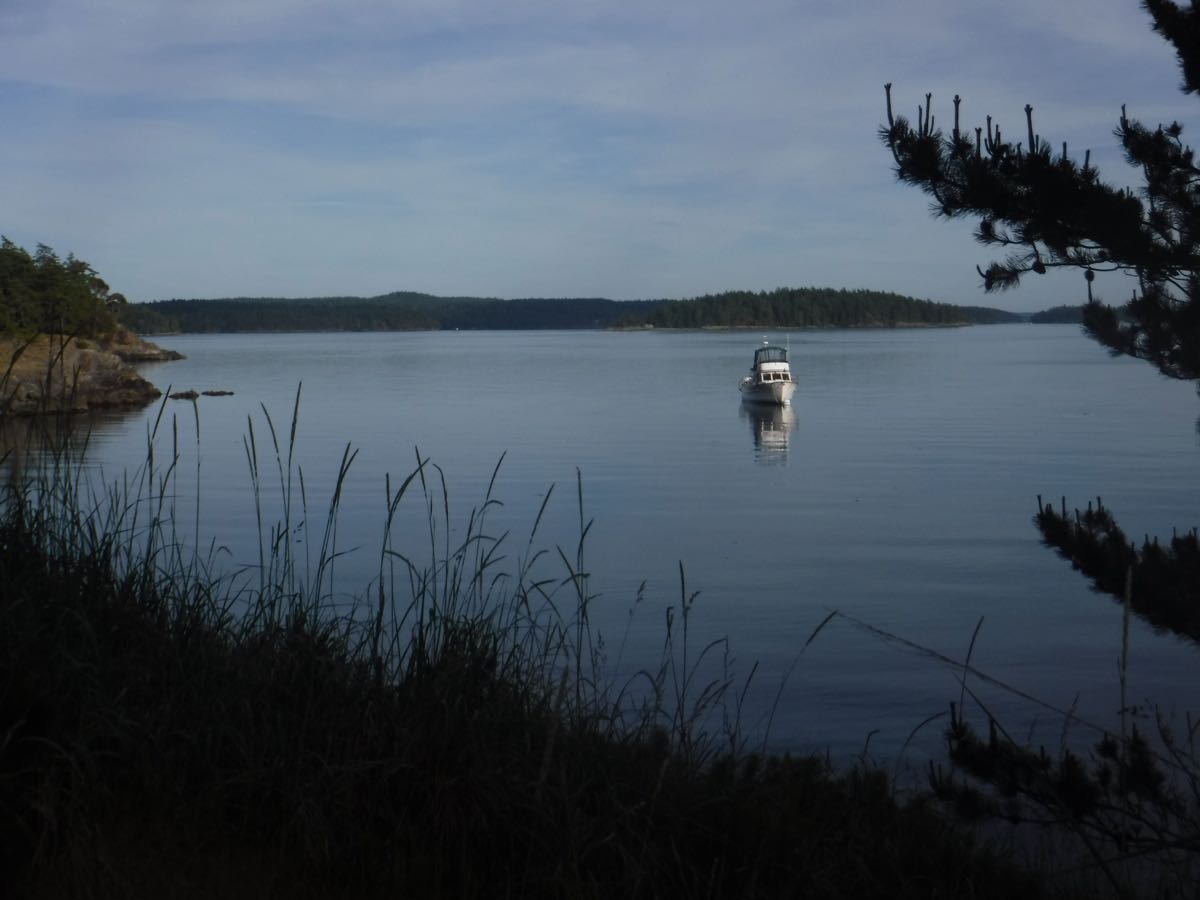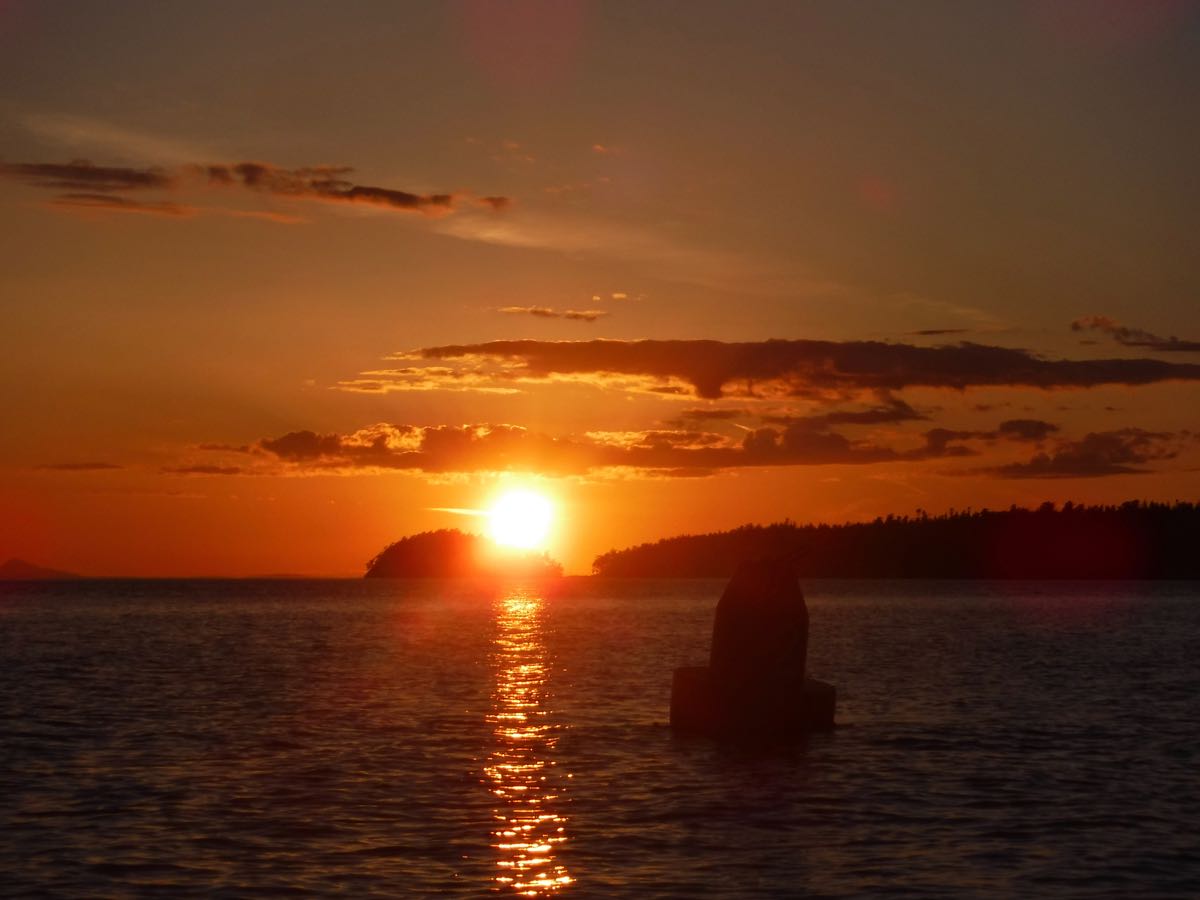 We finally saw orca whales from our own boat in Washington. Along with about 20 boats full of tourists and from a long distance away -- I had to use a 270mm zoom. This is nothing like seeing whales in Alaska!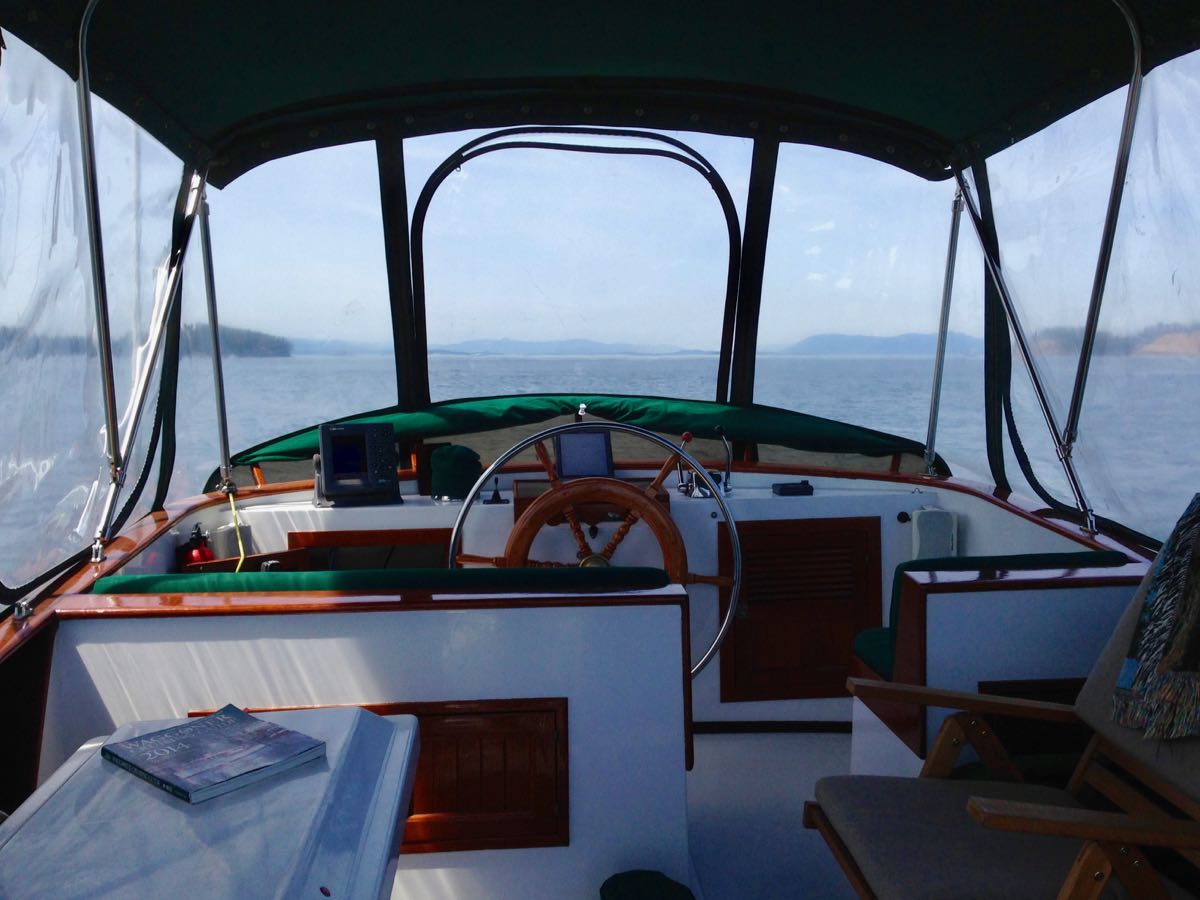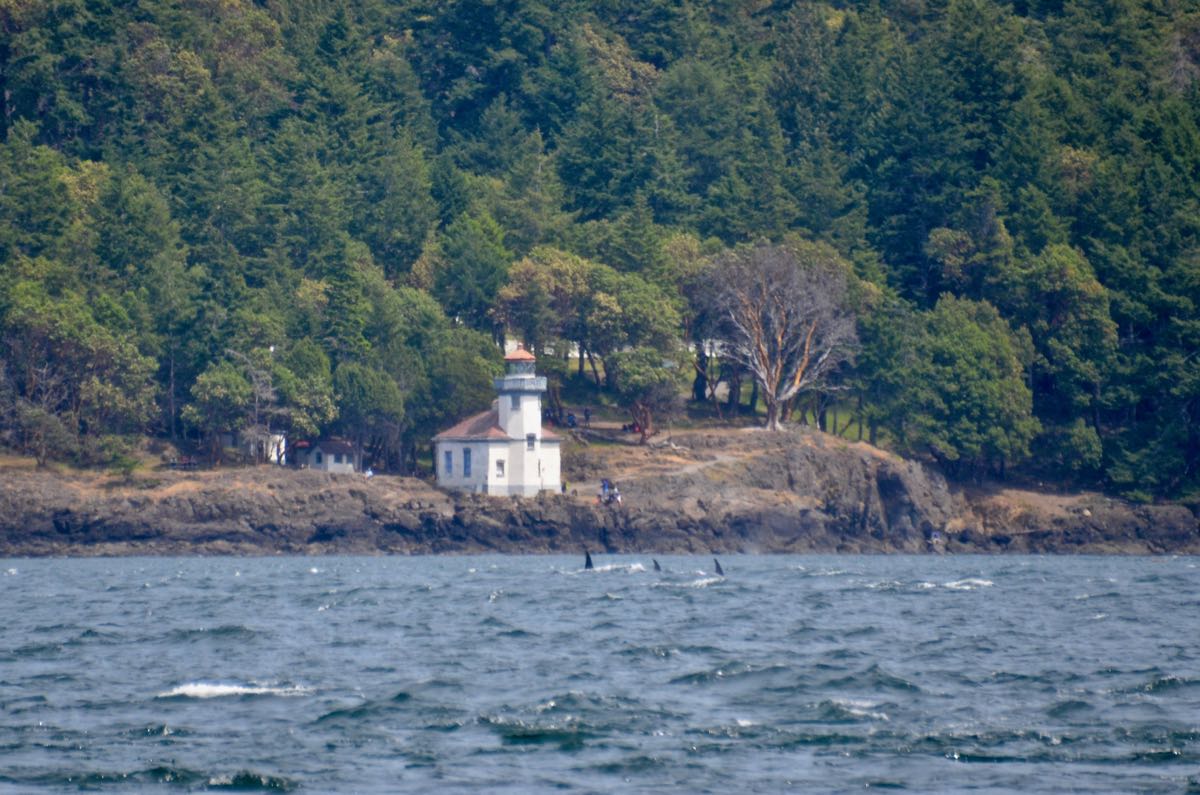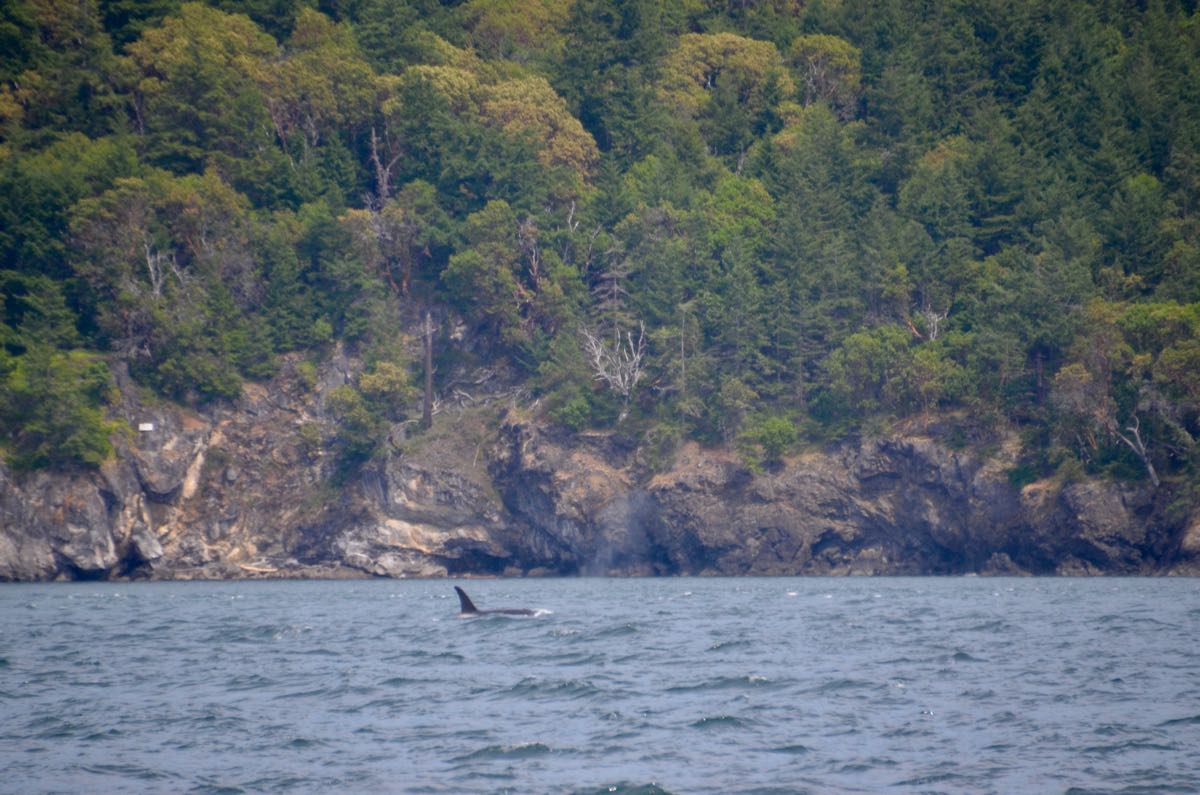 Before heading back to the boatyard we stopped at Cypress Island which is managed by the Department of Natural Resources. The area is protected so they ask that you don't anchor. Instead they have free mooring buoys and amazing views of Mount Baker.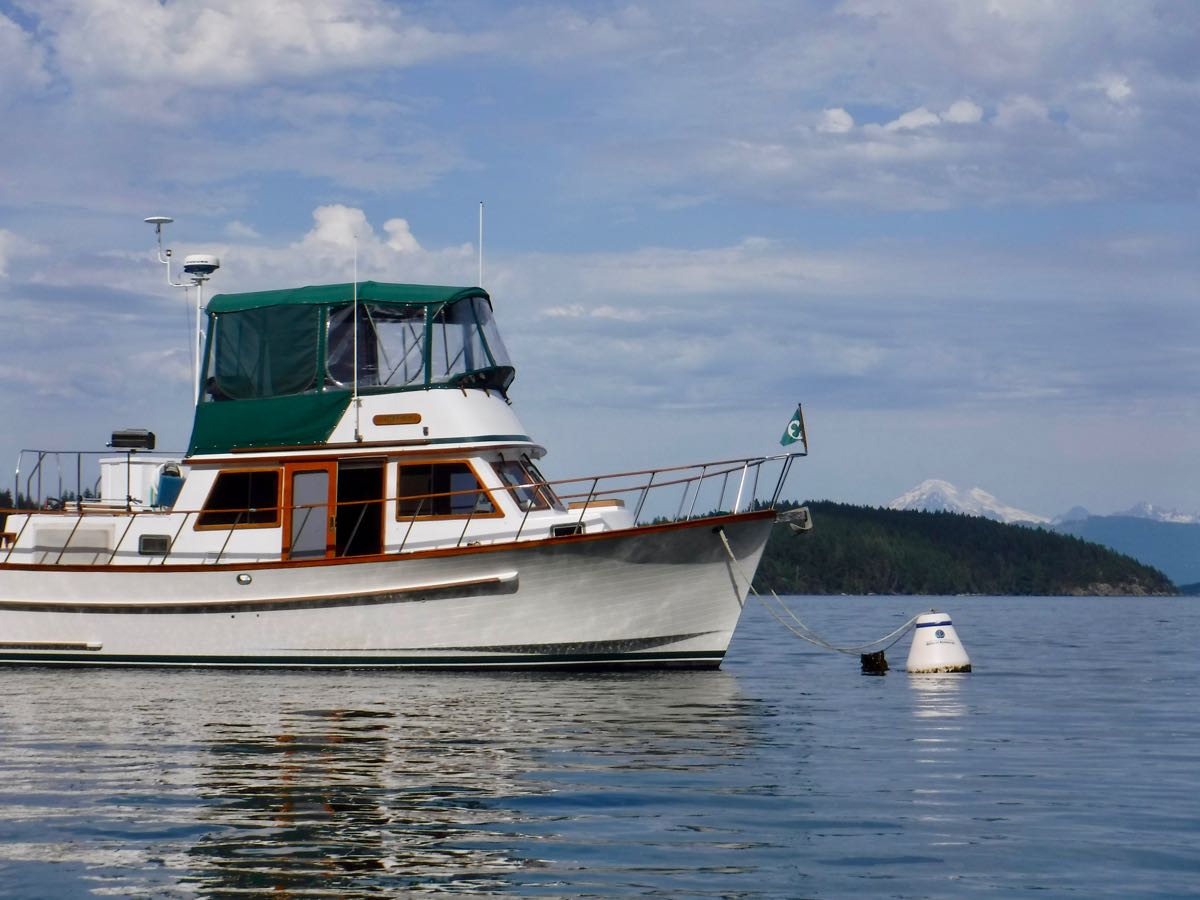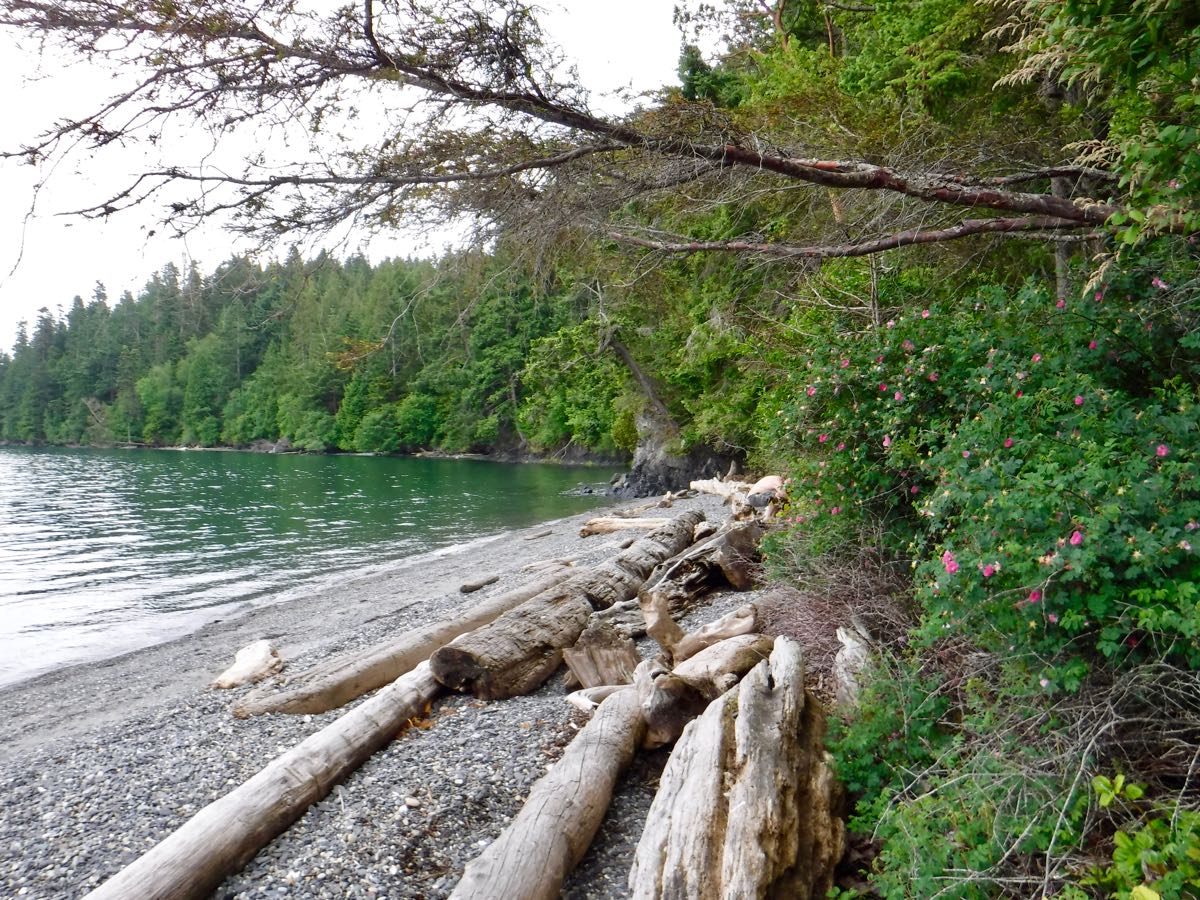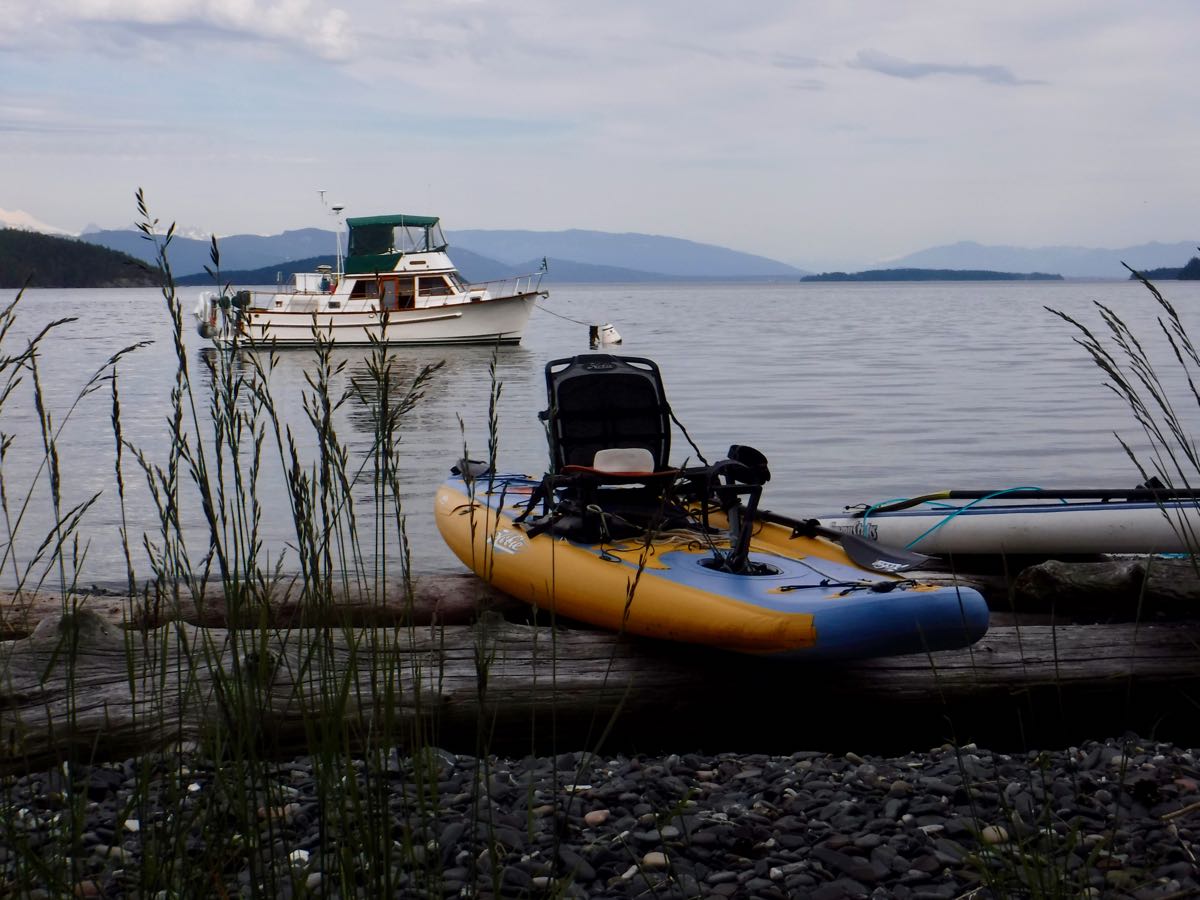 Overall everything seemed to work well. Knock on wood. We found a couple of thru-hulls with a slight leak that will need to be rebedded and determined that the outboard engine needed a carburetor rebuild. We had a scare with the fridge which started to cycle continuously and not stay cold. Turns out we had a loose wire.  We are back in the yard finishing up a few projects (painting, varnishing) and hope to get back on the water very soon for more than just a shakedown!