WE ONLY POST OCCASIONAL UPDATES HERE. PLEASE FOLLOW OUR BLOG AT
PacificSailors.com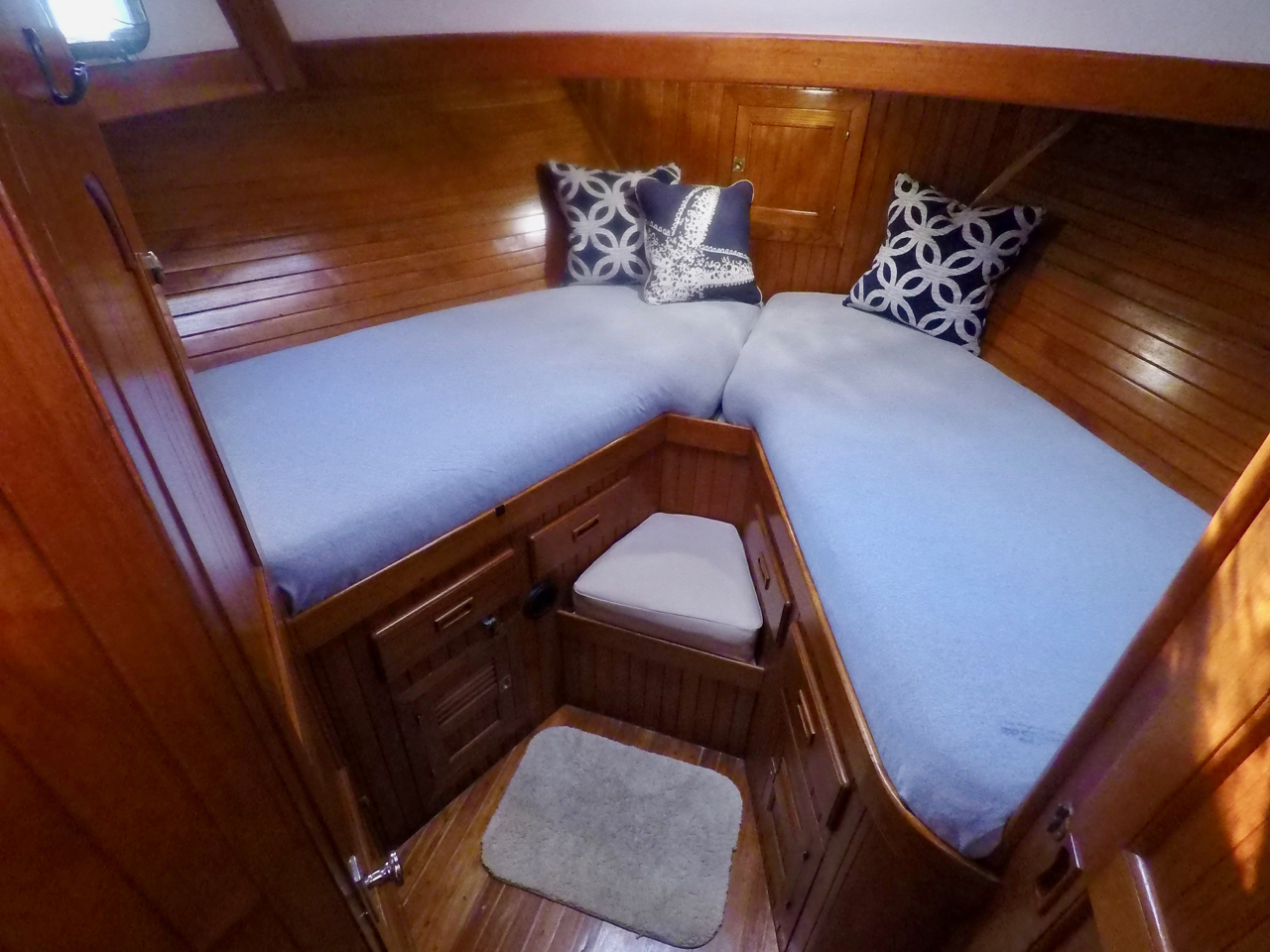 Ever try to make a boat bunk or RV bed to which you only have access from one side? It's not easy! Add to that a mattress which is of non-standard dimensions and it makes for quite a challenging and frustrating exercise.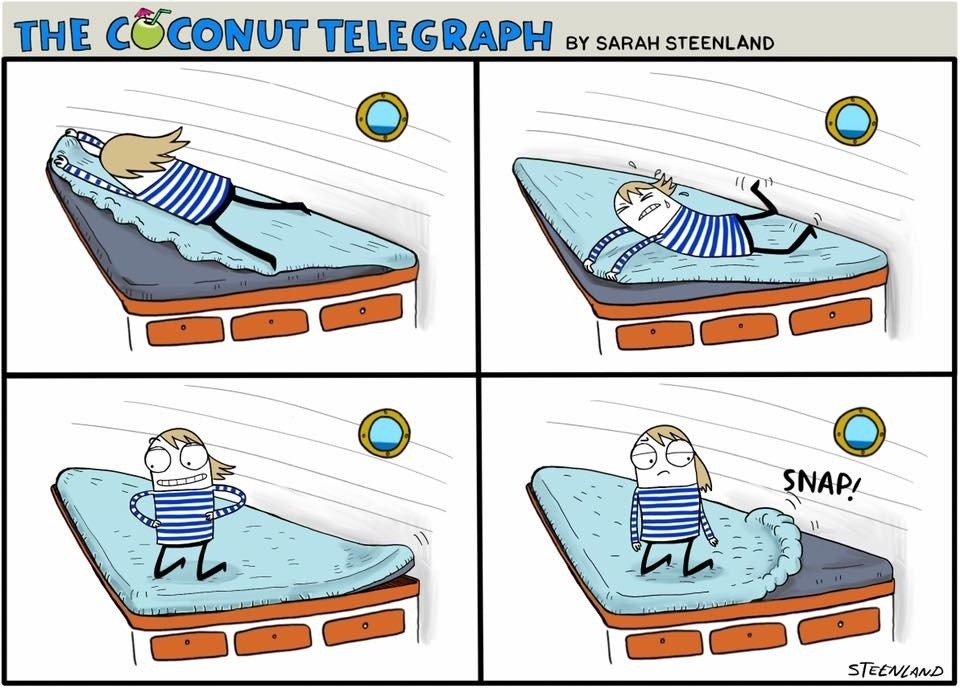 When we bought
Limerick
all of our cushions were covered in a palm tree fabric that we felt was just a little too busy. We had most of the cushions recovered in a soft, off-white vinyl. We like how it looks and any
stains wipe right off
-- the engine room is just below the table so stains are inevitable. Here is a before and after.

We decided not to cover the V-berth cushions in vinyl because it would not work well with sheets when we have guests staying in our forward cabin. Most times our V-berth ends up being the catch-all for jackets, blankets, tools, parts, etc. When we are doing big projects the V-berth becomes the workshop and I cover the cushions with some old, ill-fitting sheets.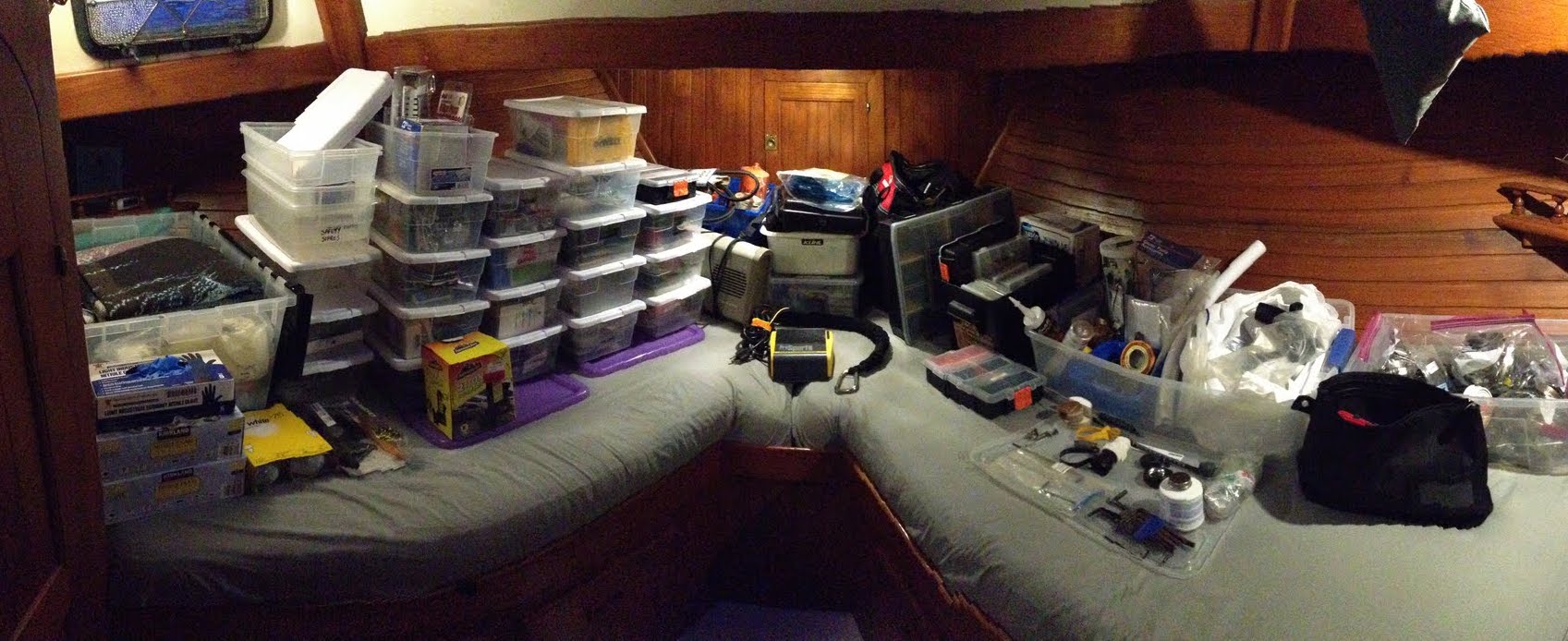 I finally found a better solution for our V-berth cushions.
Bunk Sox
! Yep, it's exactly what it sounds like. Socks for your bunk cushions. An amazing alternative to the "fitted" bottom sheet, they can also be used to freshen up your look.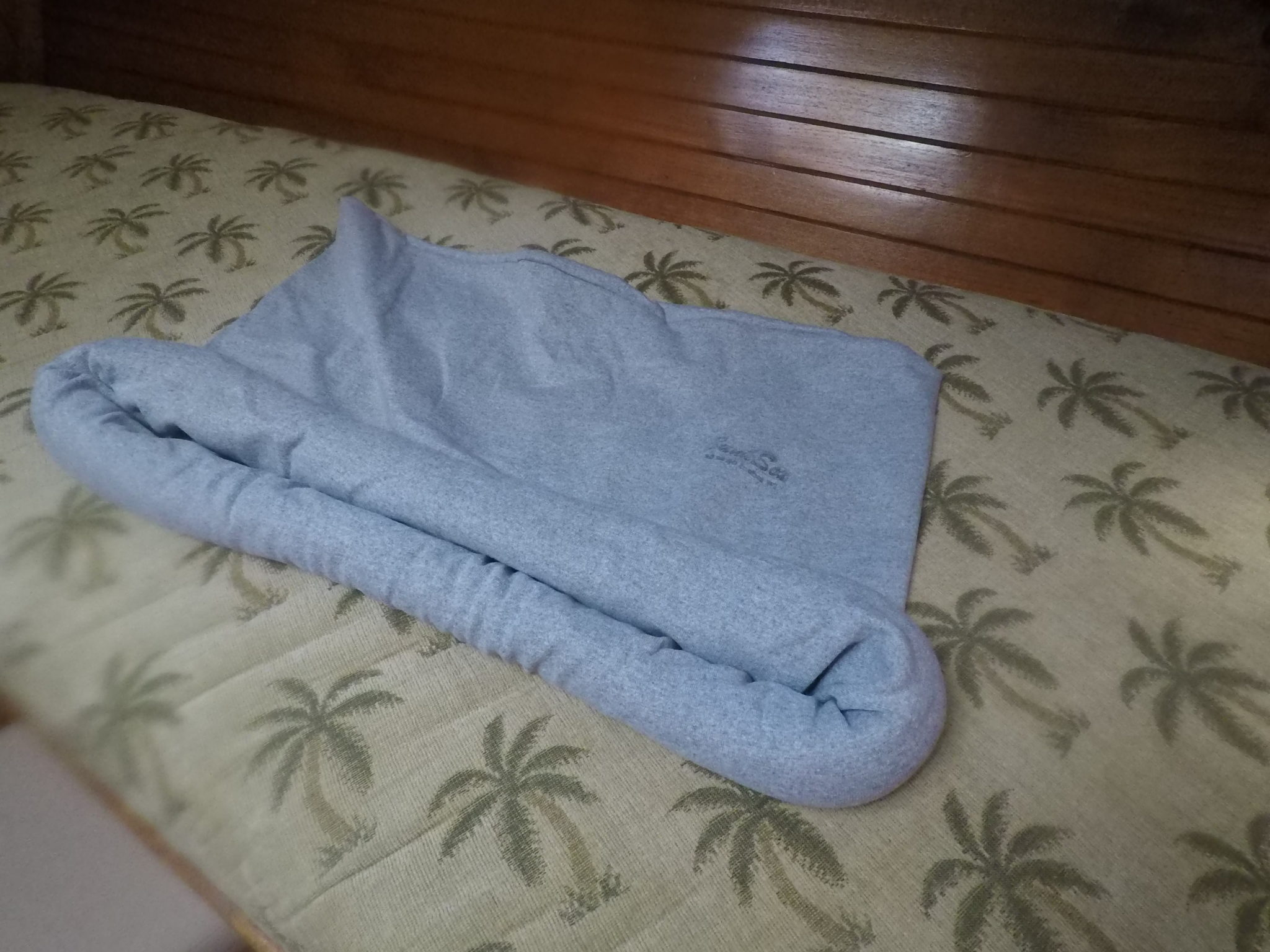 Bunk Sox
 simply roll down onto the cushion and do not need to be tucked. Ever. The only seam is at the top, so even if it twists you will not be sleeping on an uncomfortable seam.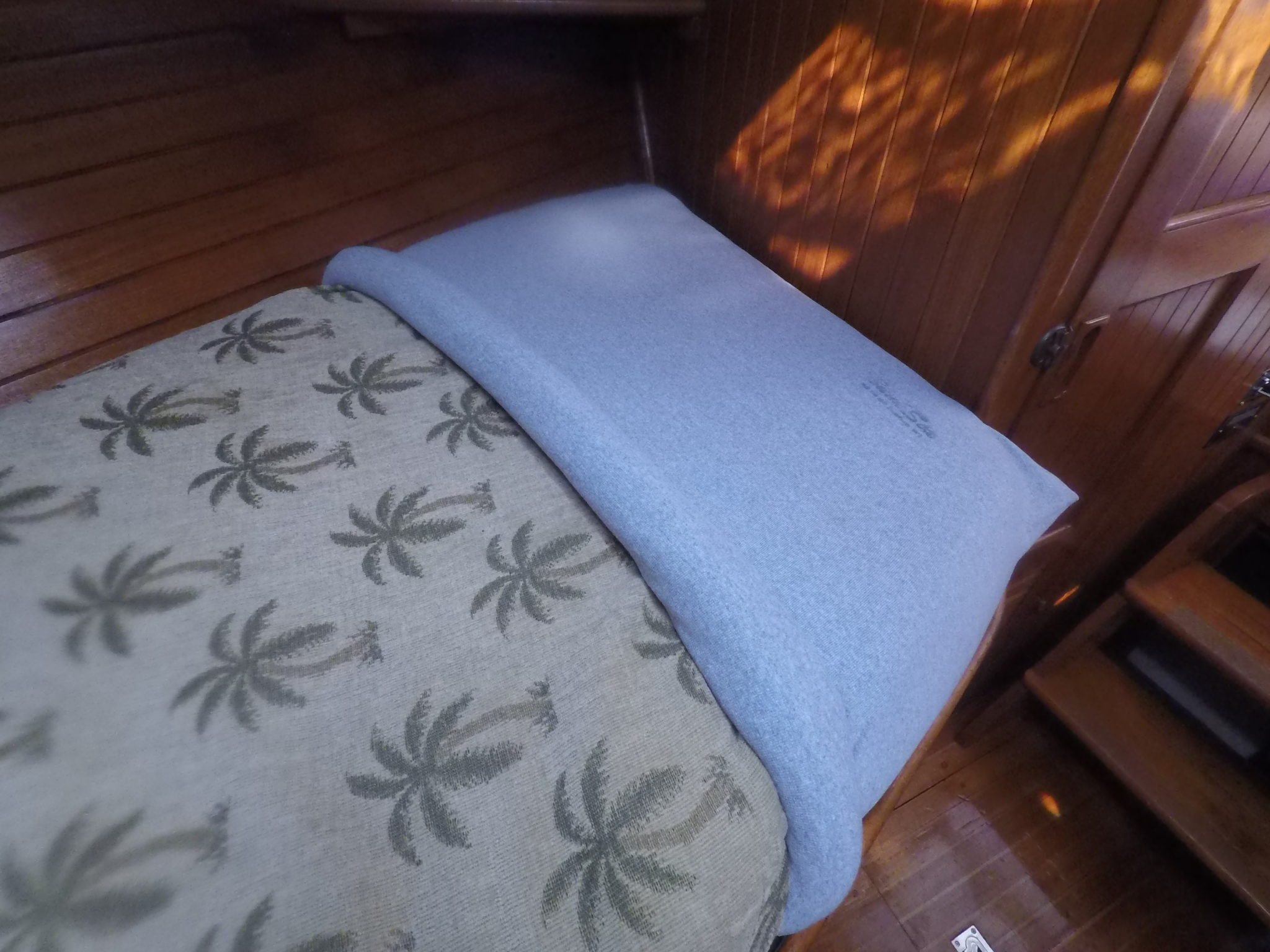 I start at the widest part and roll down. 
Bunk Sox
are made from a thick cotton/poly fabric, similar in feel to jersey, that stretches to fit the cushion. The remaining open end just folds under the mattress.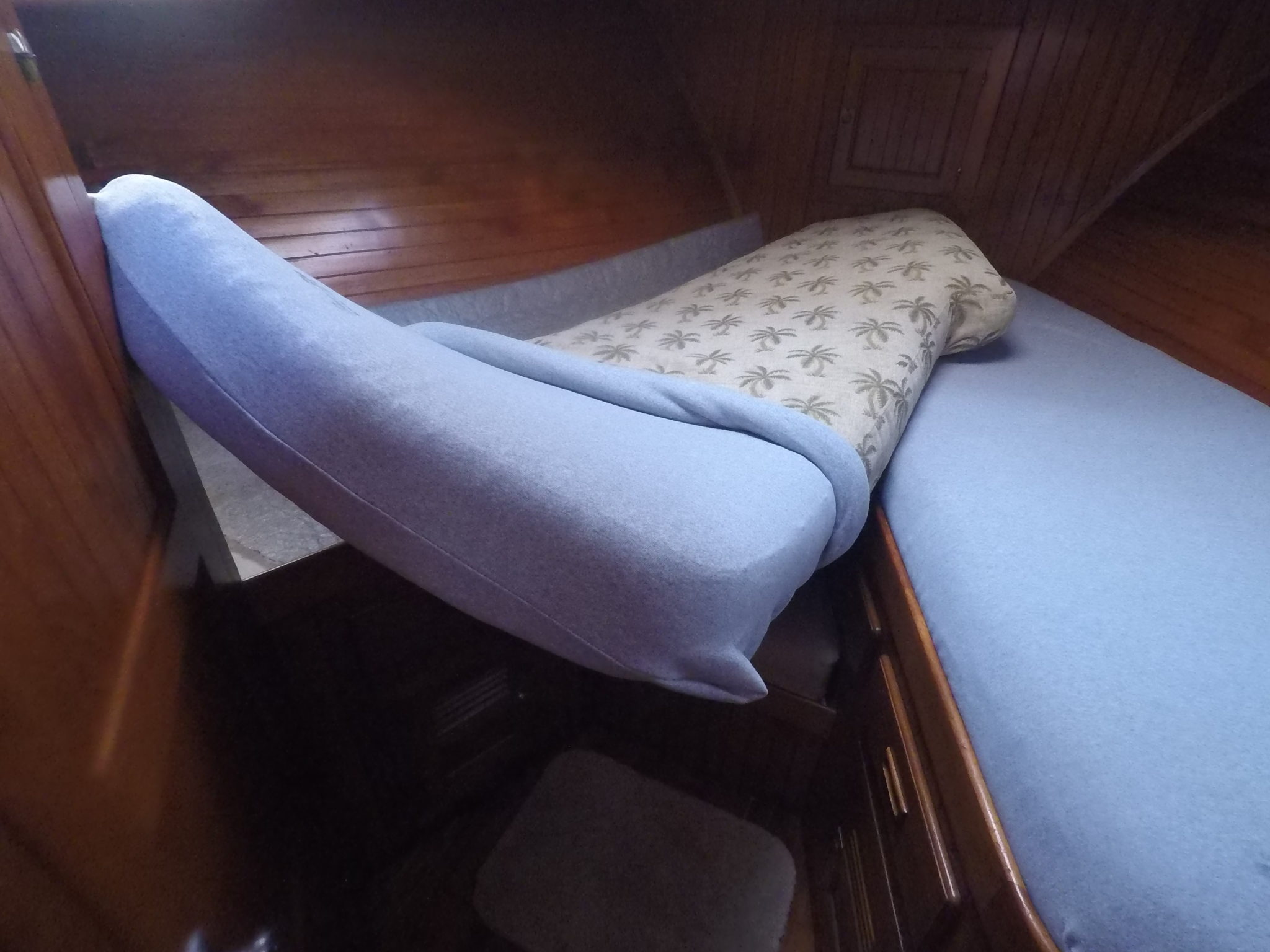 Bunk Sox
 come in three different sizes. Our cushions are 29 inches at the widest part and about five inches tall. The small
Bunk Sox
are a perfect fit. And since they are perfectly washable we can also use them as a bottom sheet when we have guests.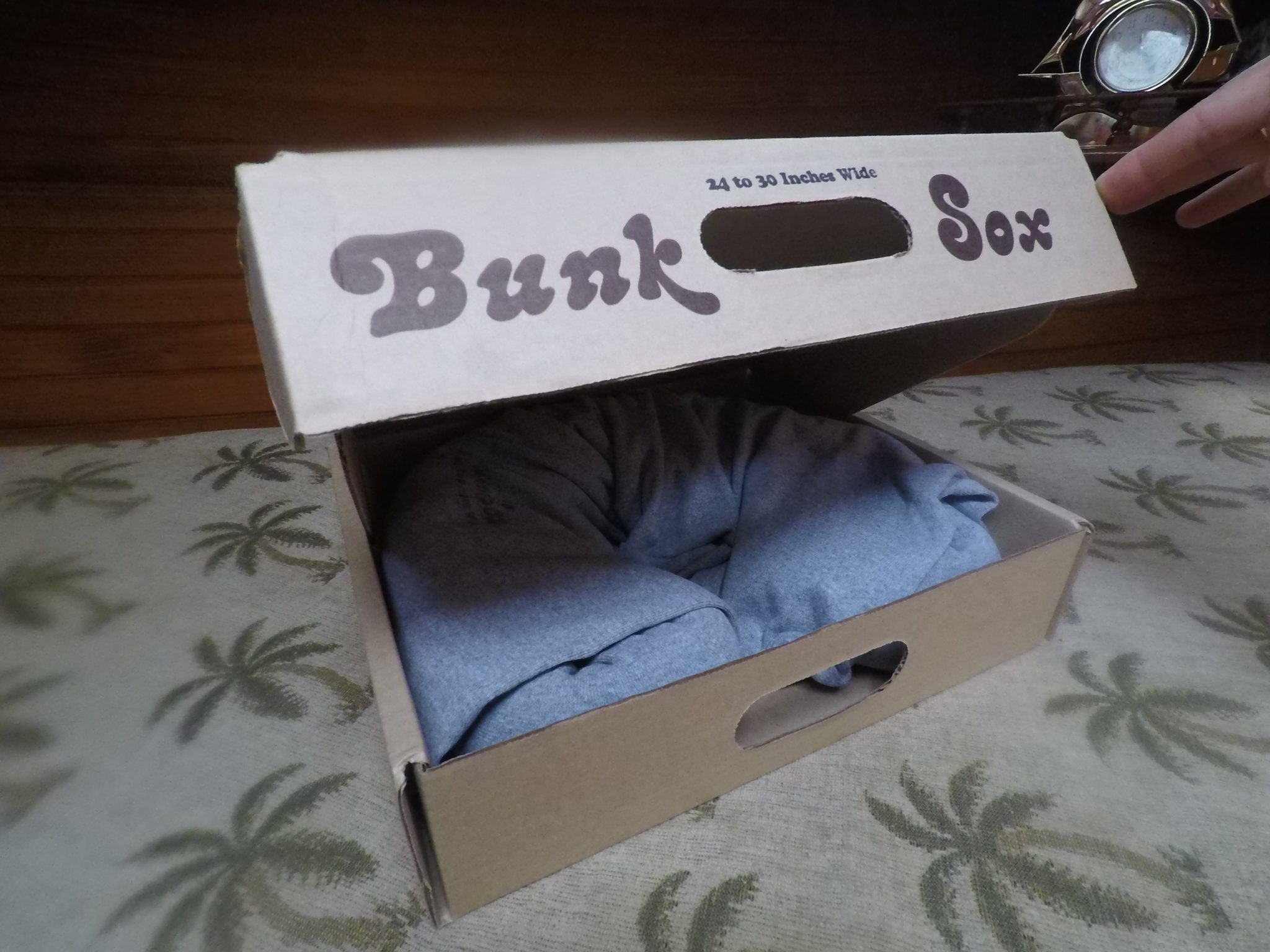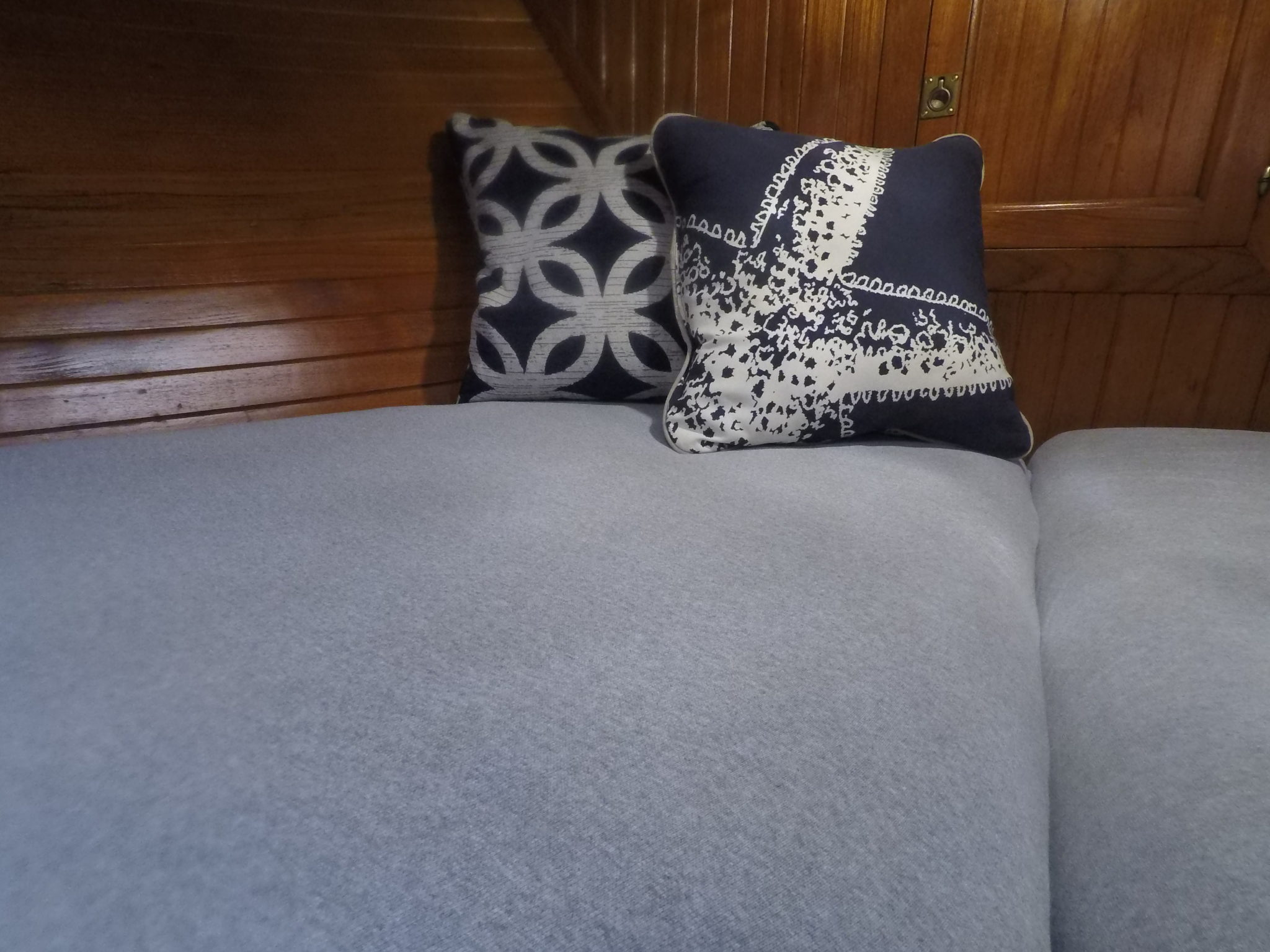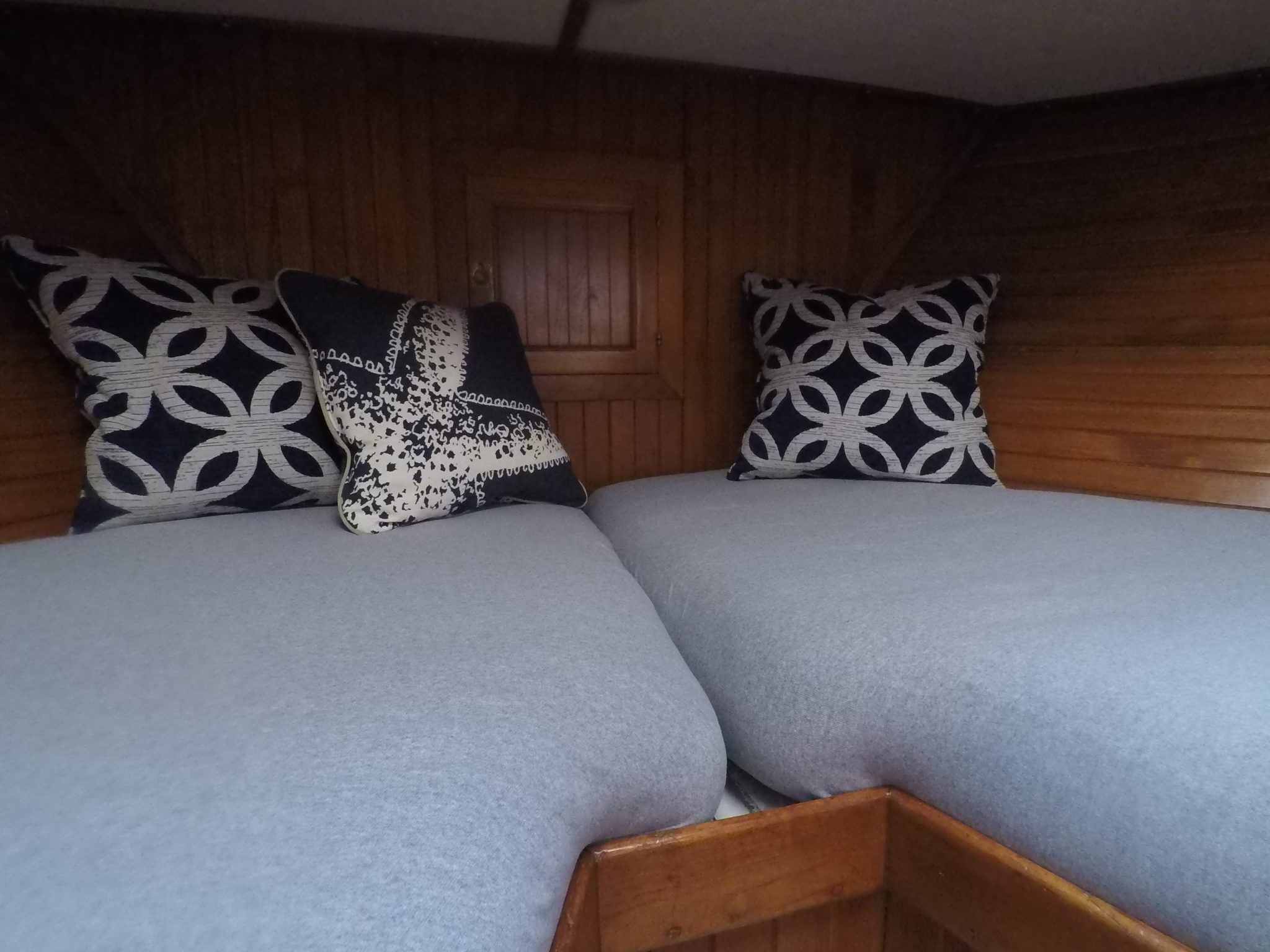 Lately we've been using the V-berth as more of a lounging room since it's finally pretty and cozy in there. Oh, and remember the the post I did about
ventilating the underside of our bunks
 to stop condensation?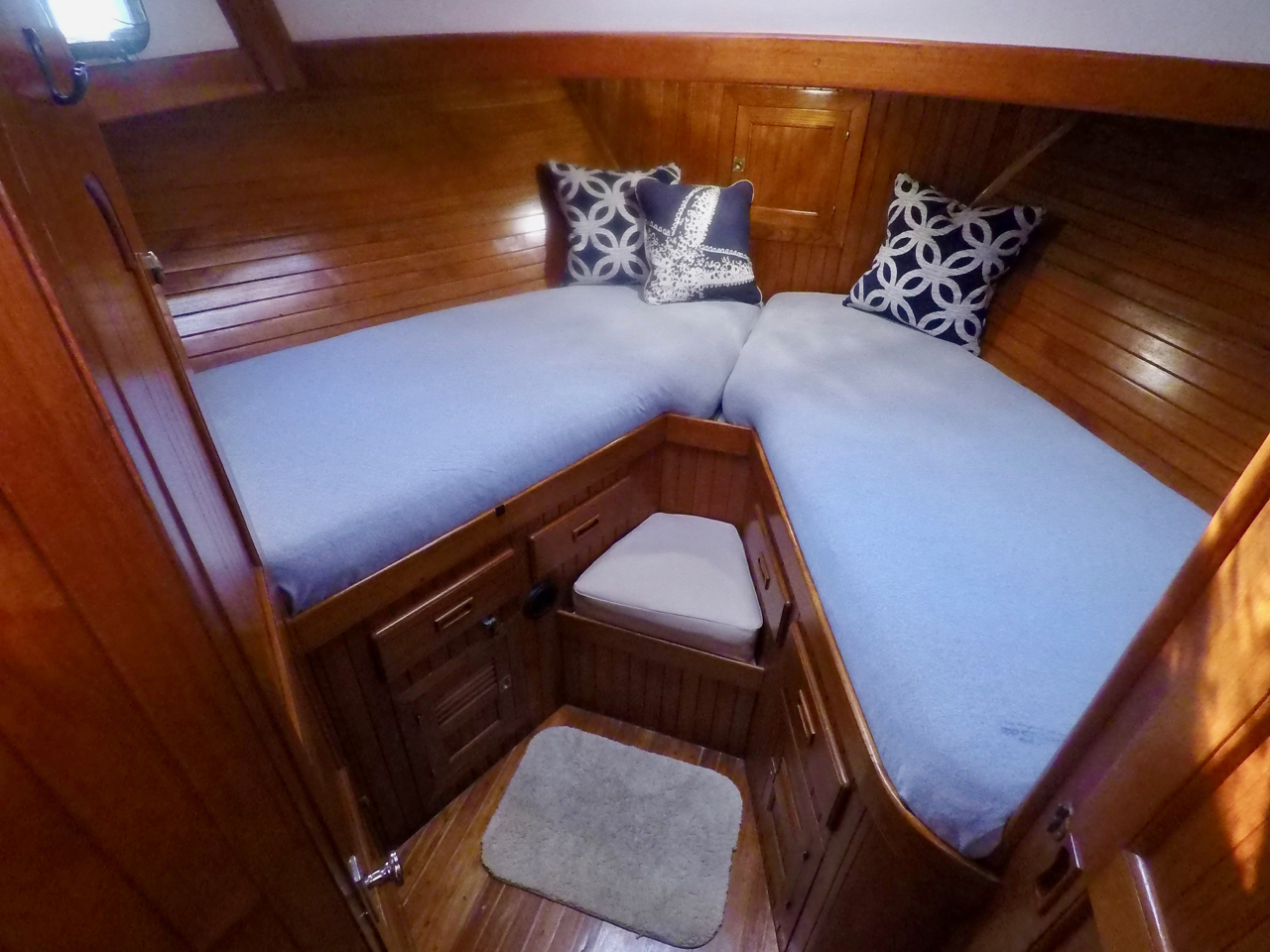 WE ONLY POST OCCASIONAL UPDATES HERE. PLEASE FOLLOW OUR BLOG AT
PacificSailors.com