Please go directly to our website for more! Thanks!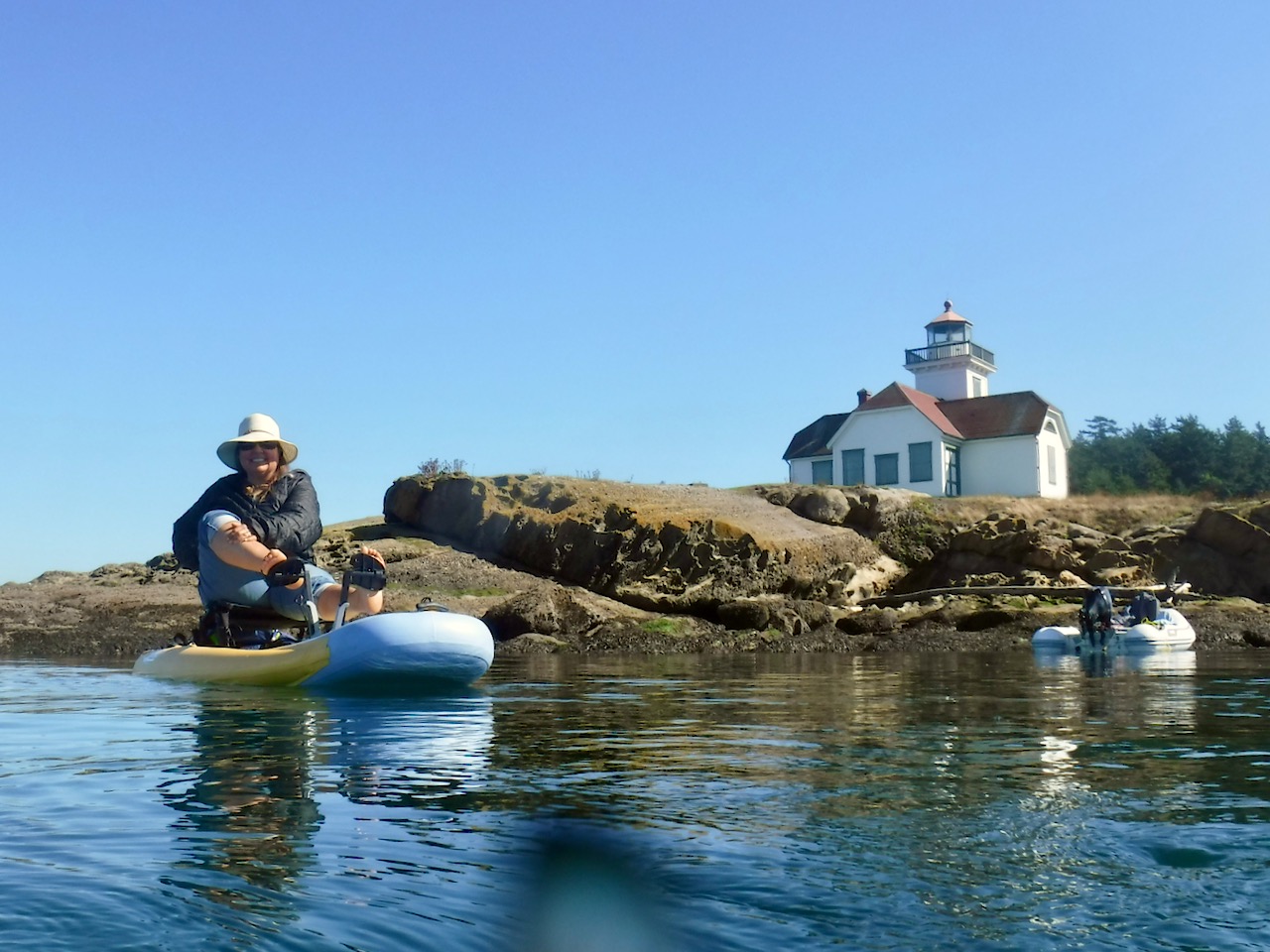 One of our favorite toys is the
Hobie inflatable kayak
. It can be paddled like a regular kayak or pedaled much like a bike leaving your hands free to take photos or sip your morning coffee. The kayak is extremely stable and fast due to its flat bottom and the raised chair keeps your bottom dry. It can carry a bunch of gear to go snorkeling or head to the beach for a picnic. 
Please go directly to our website for more! Thanks!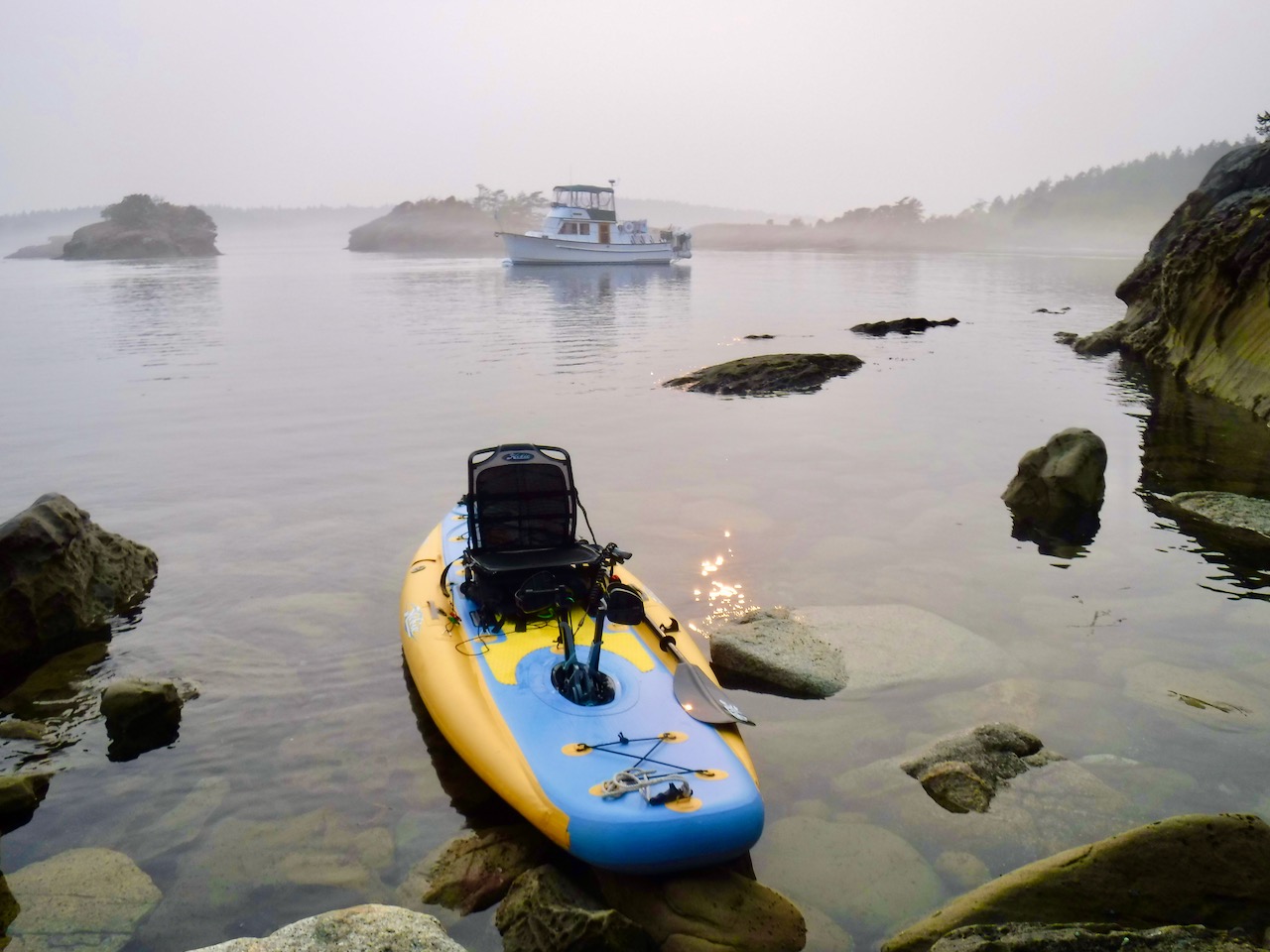 While
Limerick
is under shrink-wrap for the winter, we
drove to San Diego
to be with family and get some sunshine. So we aren't left entirely boatless we took the inflatable kayak along.
We usually use our
fishfinder and chart plotter combo
in the dinghy but wanted to make it work for the kayak as well. To power the fishfinder we have this awesome
lithium-ion battery
-- if you're in the market, be sure to get the heavy-duty model as the other is not powerful enough to power the fishfinder. We did have to purchase a new
mount
for the transducer and drill a couple of holes into the rudder. We also picked up a
kayak cart
to make it easier to move the kayak down the ramp or beach from the car. The kayak itself is fairly lightweight but once it is loaded down with gear the wheels are really helpful.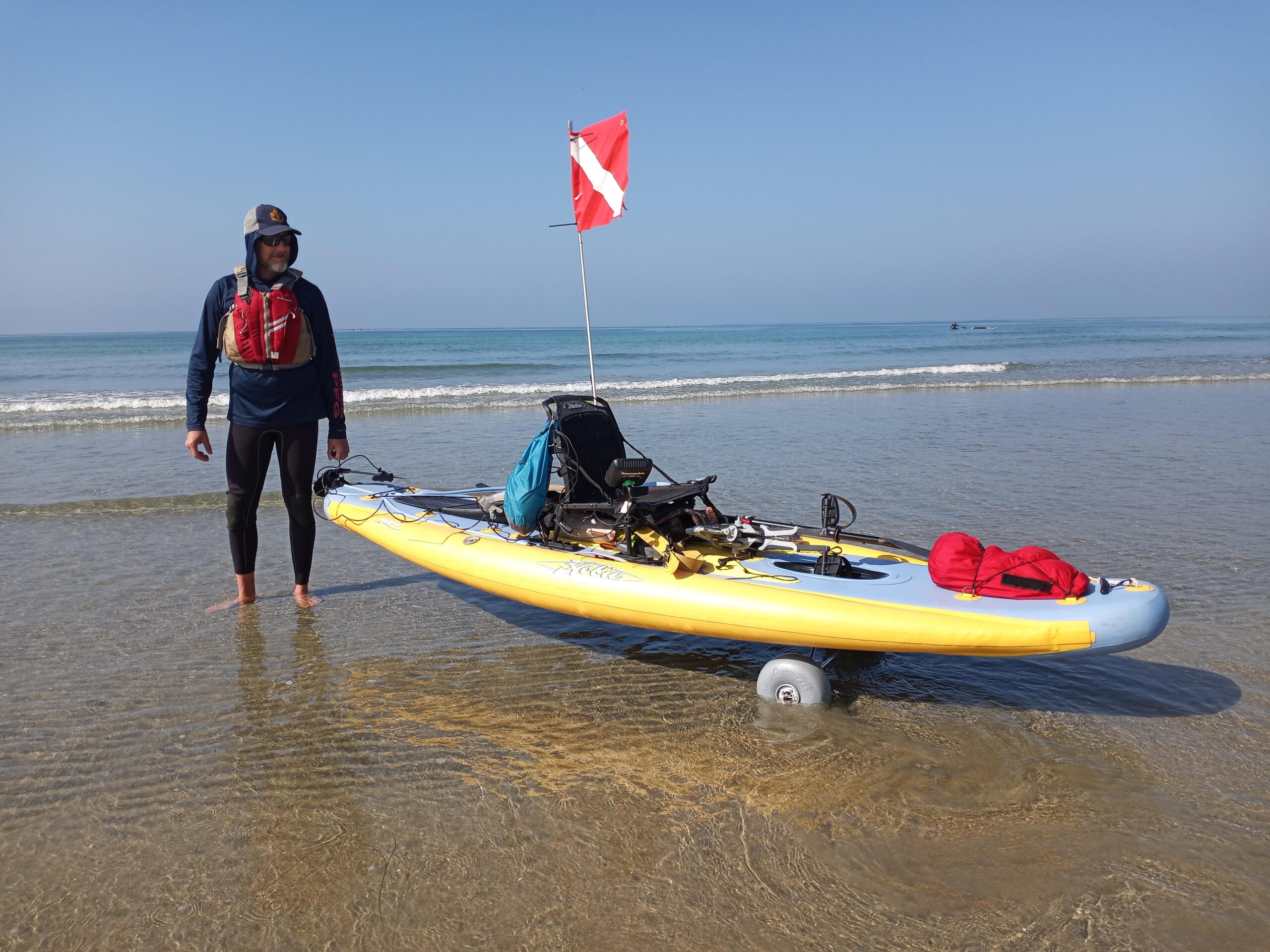 The screen is attached to the chair's built-in mounting bracket with zip-ties.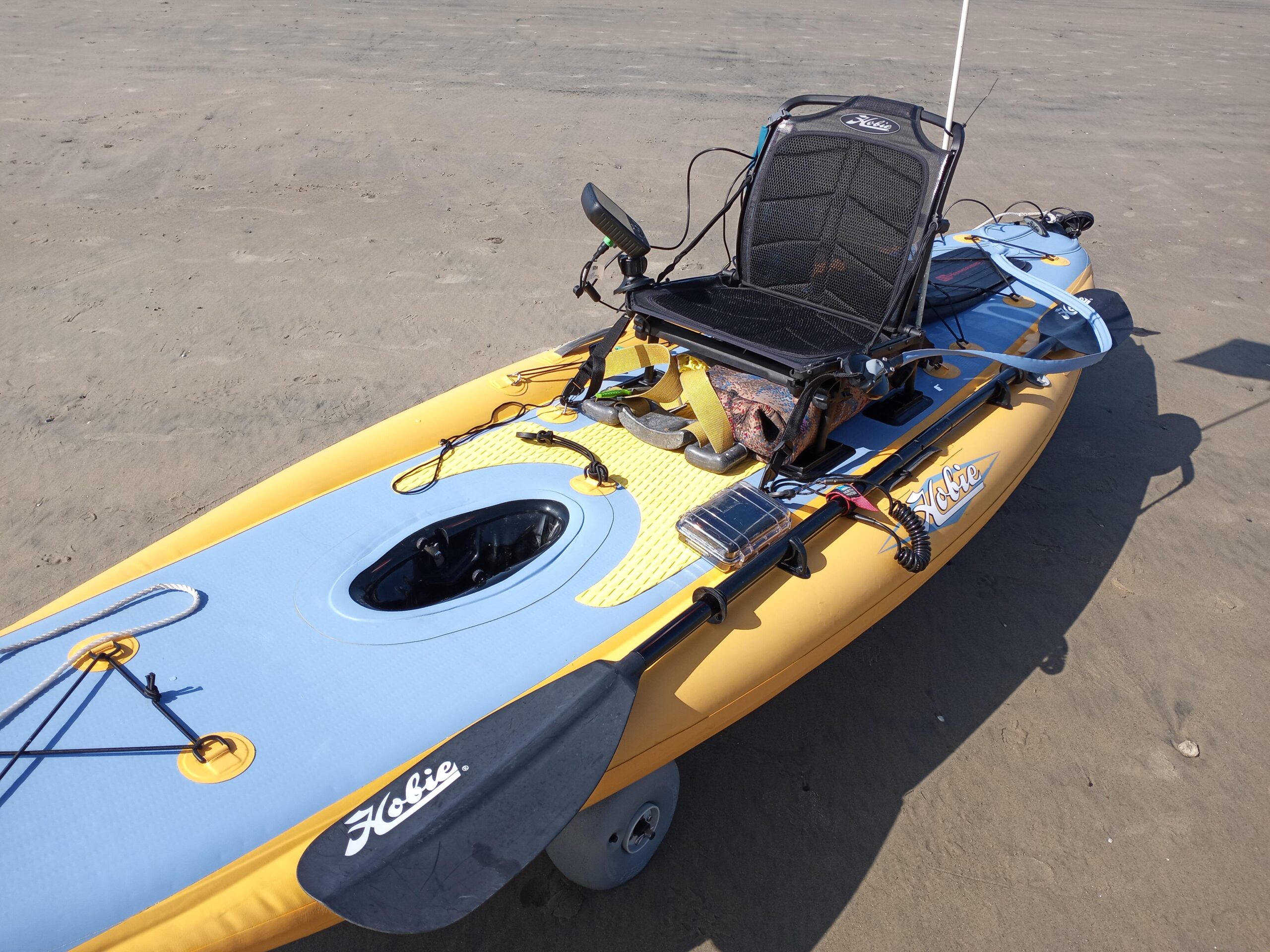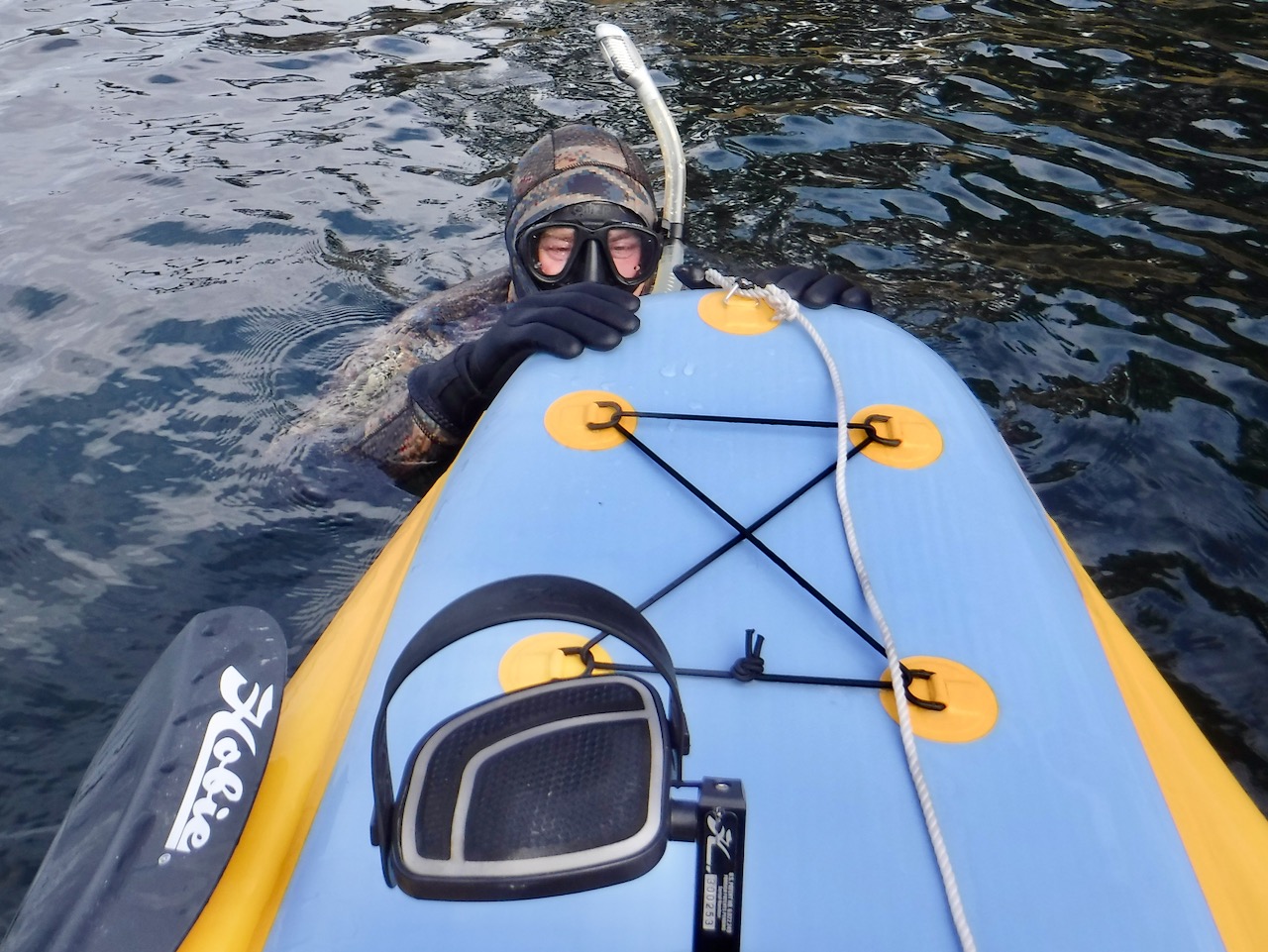 One of the best features of this
fishfinder
is that it can transmit depths via wifi and then plot those to the Navionics charting app on the tablet or phone. It's great for scouting out a new anchorage or finding that perfect spot to drop the shrimp pot. Before we surveyed this bay there were only two soundings on our chart.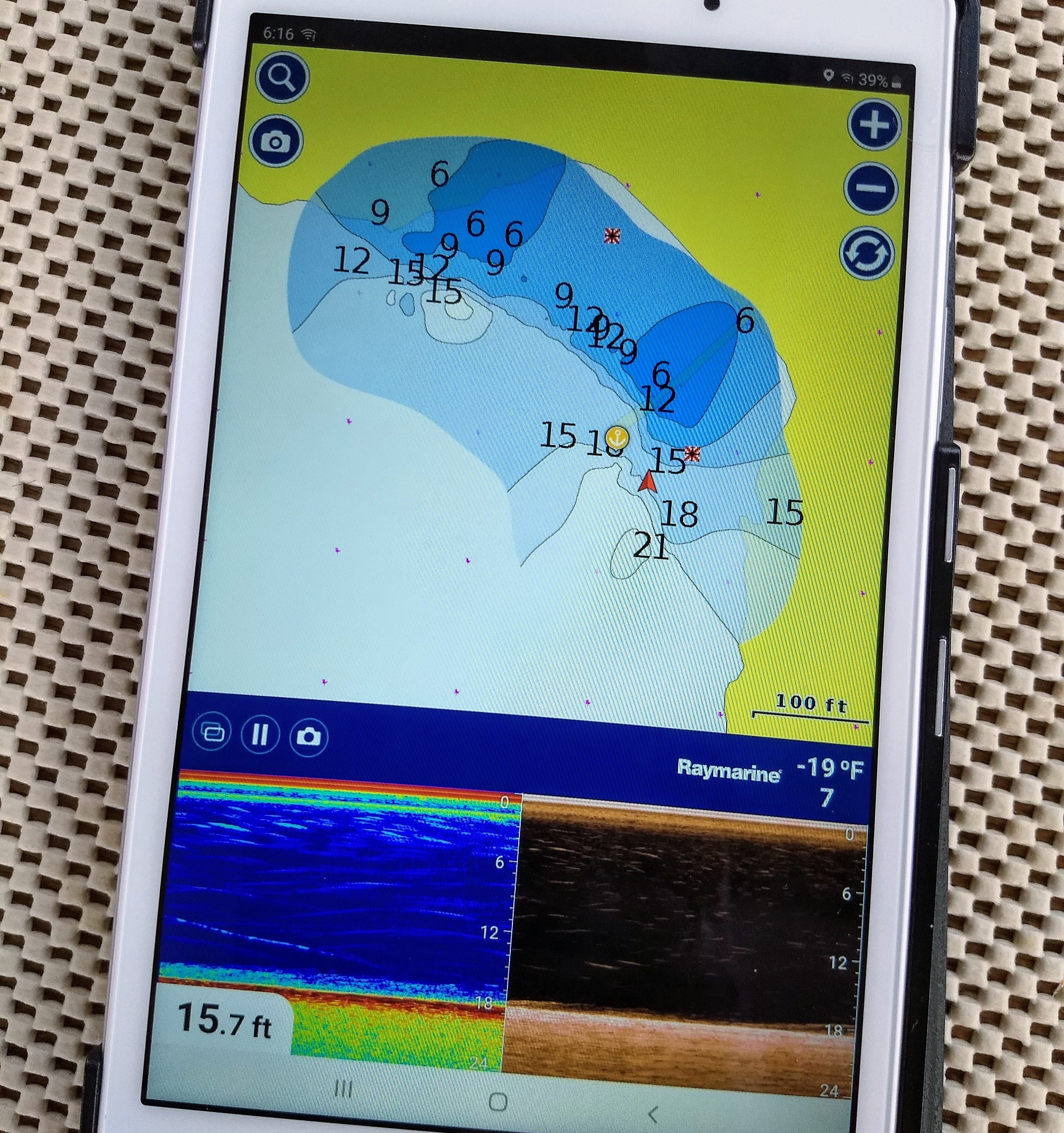 Years ago we found this awesome
air pump
at a whitewater rafting shop. It is made of PVC pipe and virtually indestructible. It stows easily and pumps much faster than other pumps, especially to high pressure which we need for the SUP. To check the pressure for our kayak, as well as the dinghy, we use a
low-pressure gauge
since both are supposed to be inflated to around 3 psi. We also have a
high-pressure gauge
for the inflatable SUP which should be around 10-15 psi.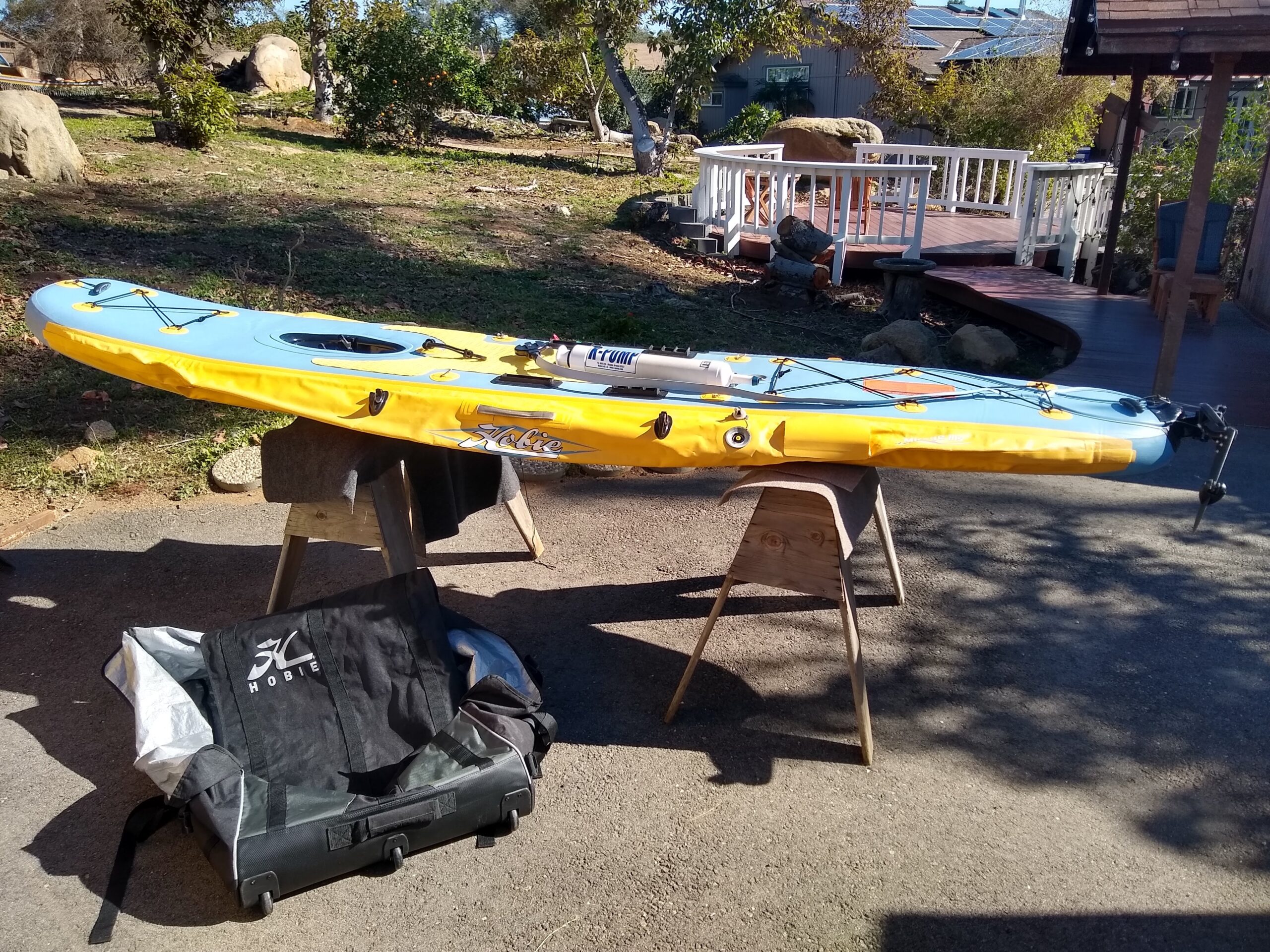 The transducer is attached to the rudder with the new mount. If the rudder hits anything it will just kick up, protecting the rudder and the transducer.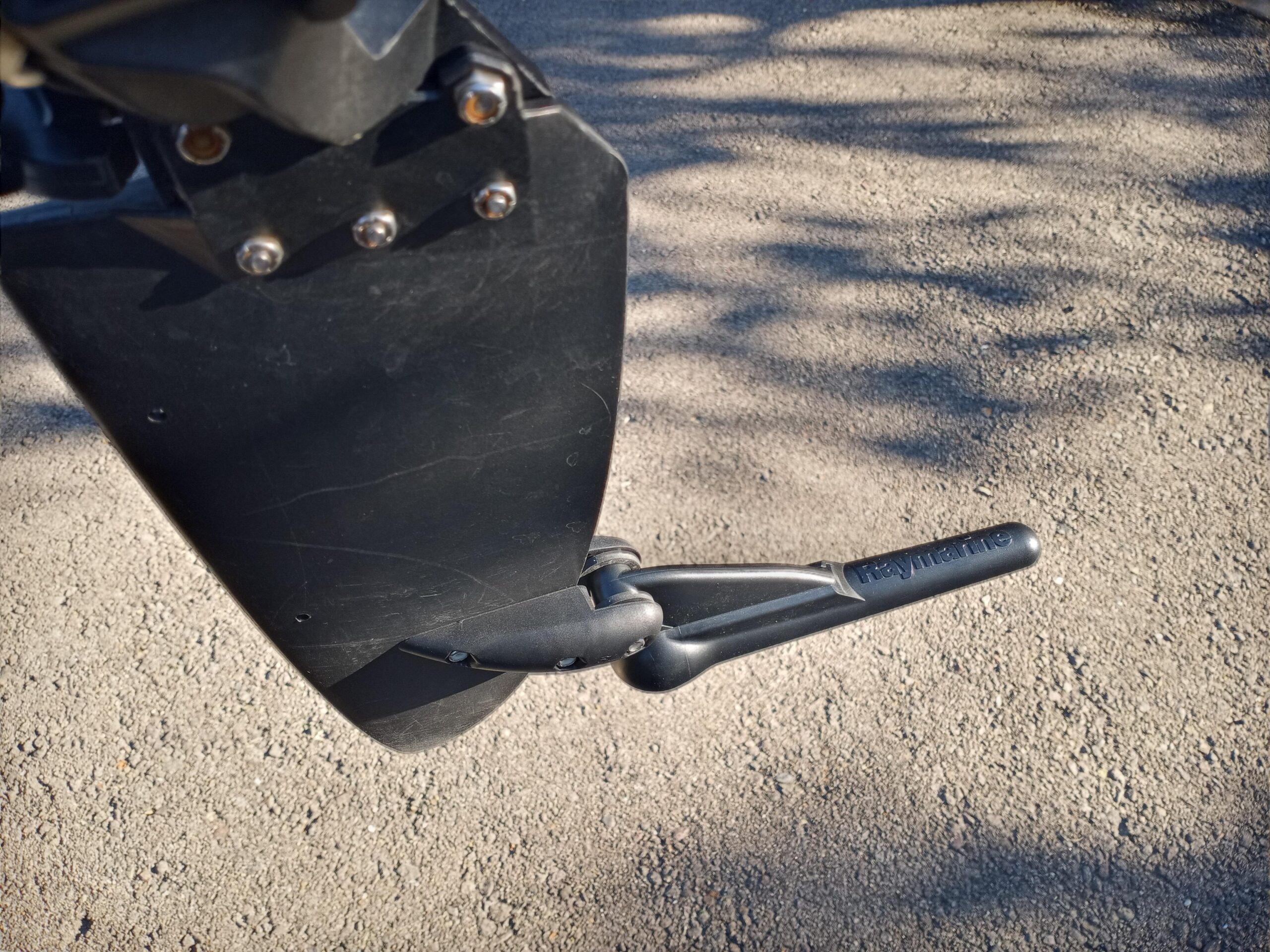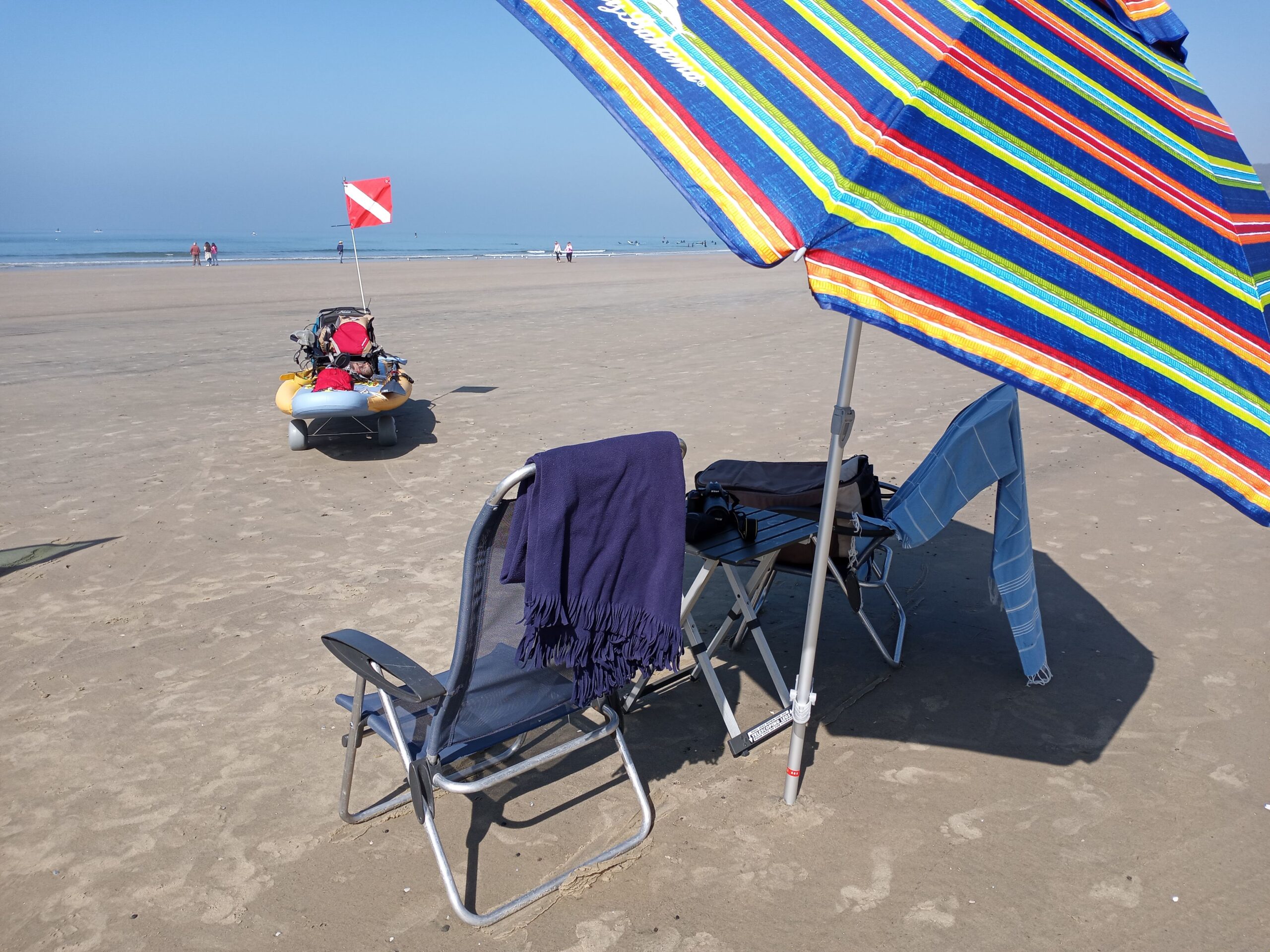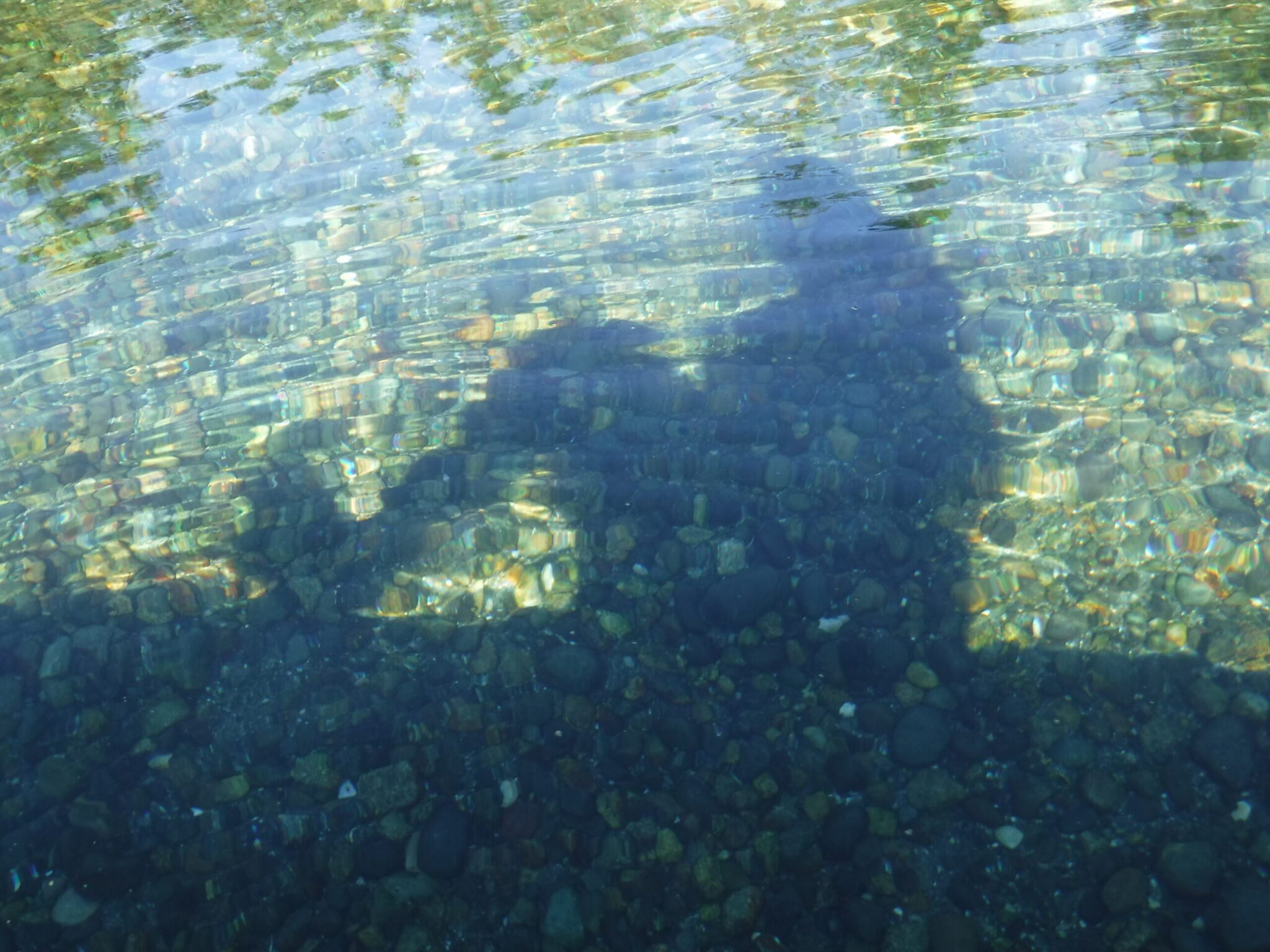 Please go directly to our website for more! Thanks!