Barbie's Final Cruise
22 November 2012
Cap'n Kenny
The love of my life, best friend and soulmate, Barbara Jean Pesicka, aka Barbie, passed away this morning.
We were getting ready to leave Sacramento, California this morning heading back to our home in Wisconsin after our Hawaiian Cruise when she passed away in my arms.
Her final wishes were to be cremated and then her ashes mixed with mine after I pass away.
Barbie and I had a great life together. We traveled to many parts of the country and several foreign countries together the 10 years that we were married.
Good bye Barbie. I will always love you.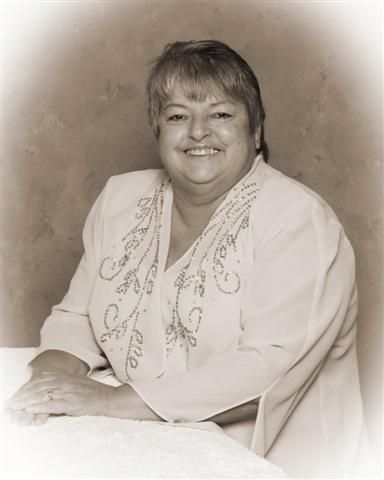 Oak Orchard
28 July 2012 | Oak Orchard, WI
Cap'n Kenny
I left the club at 1000 this morning and cruised slowly south to Oak Orchard, to take some pictures of our cottage on the bay. After leaving the Oconto River I set my RPMs to 1300 and cruised at 7.6 mph. I got there around 1130 and slowly eased my way in knowing there were a couple of sand bars between me and the cottage. As I made my way in, I set waypoints on my chartplotter so I could find my way in again. I spent about 30 minutes there, took a couple of pictures then done a 360 spin and followed my waypoints back out to deeper water. Next time I go out there I'll try to make my way in a little closer.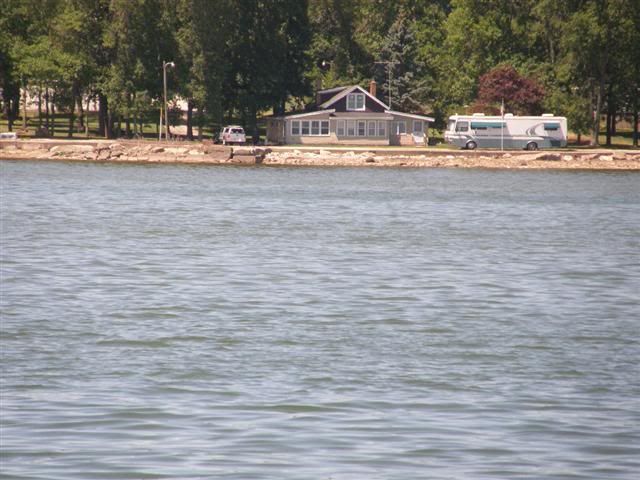 Pensaukee Harbor
28 July 2012 | Pensaukee, WI
Cap'n Kenny
After playing around in front of our cottage, I traveled north and entered the Pensaukee River. The channel leading to the river was very narrow and shallow marked with sticks on the way in. Once in the river, the channel deepened to around 6' but very weedy. I traveled up river only as far as the Swaer fish house then entered the lagoon. The entrance to the lagoon was very narrow. The depth of the lagoon was about 4' and extremely weedy. The entrance of the lagoon was much harder to get out than it was to get in due to a buoy in the middle of the channel. After leaving the river and channel leading in, I checked the raw water strainers and they were full of grass. I dropped anchor in around 8' of water then shutting down one engine at a time, I cleaned out the strainers. From there I headed back to Oconto entering the Oconto River around 1510 getting back to my slip at the yacht club around 1530.

Total distance traveled today was approximately 30 miles using approximately 22 gallons of fuel giving me about 1.4 miles to the gallon.
Lunch on the bay
15 July 2012 | Oconto, WI
Cap'n Kenny
Barb & I left the yacht club around 1130 this morning to spend the afternoon anchored out just north of the Oconto River breakwater. The weather was nice with very little wave action.

We enjoyed a lunch of sandwiches and chips while watching satellite TV and getting a little too much sun.

We returned to the yacht club and had the boat secured by 1700.
Return to Oconto
25 June 2012 | Oconto, WI
Cap'n Kenny
The forecast this morning was for winds out of the north at 10 to 15 and waves at 2-4 foot. I told Barb that it would be a rough ride back if we left this morning and let her make the call. She said lets go home.

We left WavePointe Marina for our return trip to Oconto around 0830. There was some wave action in the Little Sturgeon Bay with lots of pro-fisherman in their small bass boats scattered around. We kept our speed low so we could watch for them until we got out into the Bay of Green Bay then I opened it up to around 15mph.

The waves were hitting us on our starboard bow but the Shangri-La cut through them with no problem. The further we got out from shore the worst the waves got. There were at least 4 footers in the middle but I had no problem staying on course all the way back. Of course I got a good workout with the wheel keeping us on course. We entered the Oconto River around 1000 and were tied with everything secured at the yacht club by 1100.
Little Sturgeon Days
23 June 2012 | WavePoint Marina, Little Sturgeon, WI
Cap'n Kenny
We left the Oconto Yacht Club this morning around 08:15 on our way to WavePoint Marina, across the bay from us in Little Sturgeon, Door County, to conduct vessel safety inspections for the US Coast Guard Auxiliary and to attend the Little Sturgeon Days activities. We arrive here around 09:15 after traveling 17.4 miles.

After leaving the Oconto River, I opened it up to WOT all the way across the bay. The boat ran great. The tachs read that the engines were runing at 3500 RPMs and the GPS read 25.6 MPH. At first I thought that the engines were running too slow but after talking to another Chris-Craft owner, I believe the tachs were reading slow. These tachs are 52 years old and they were for the original twin 283ci 185hp engines that were in the boat. The Shangri-La now has twin 454ci 340hp engines.