This post has a couple of functions. I want to talk about hiking and living here but I'm also trying to find a way to provide images with VERY limited internet access. It looks like embedding smaller images into the post is a good way to go. I will still post albums when I get the opportunity but this does have the advantage of quick access so let's give it a try.
This shot was taken on one of the outer islands last week but it shows the layering of the different types of tree really well. The lower levels are different types of Acacia and others not known to us. Higher up these give way to fir trees.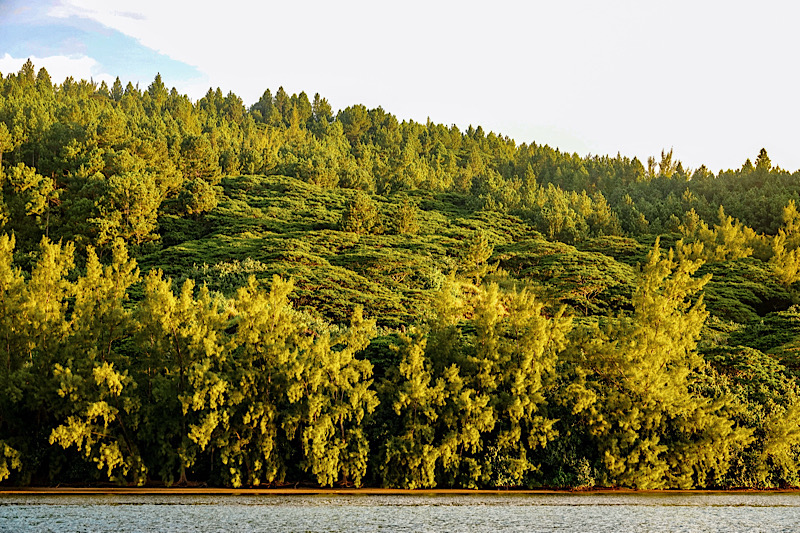 In pré-colonial times these islands were completely deforested by over-population and the subsequent collapse of the ecology so few of these trees are native. More can be read
here
.
Birgit and Christian from the Austrian boat Pitufa invited us to join them hiking up one of the two mountains on Mangareva. There are many ancient structures in the lower forests like this platform.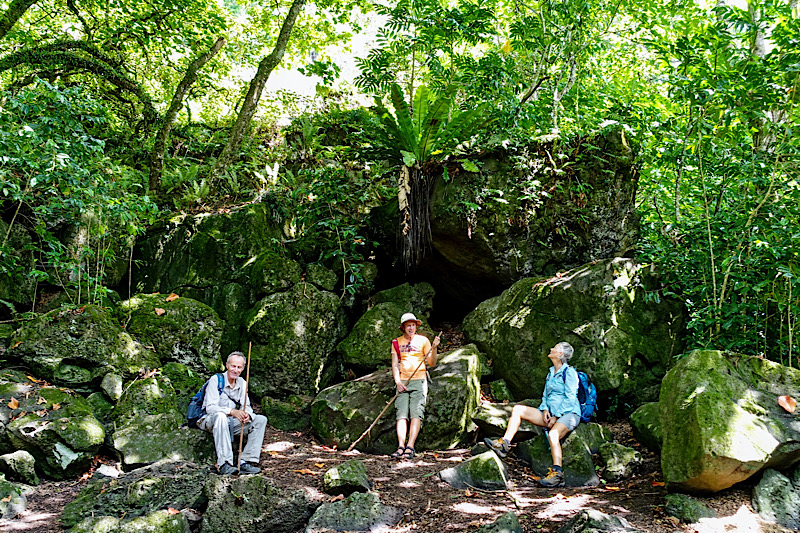 The day we went up kids from the local high school were on a field trip to help clear the path. As you can see traditional teenager clothing is global....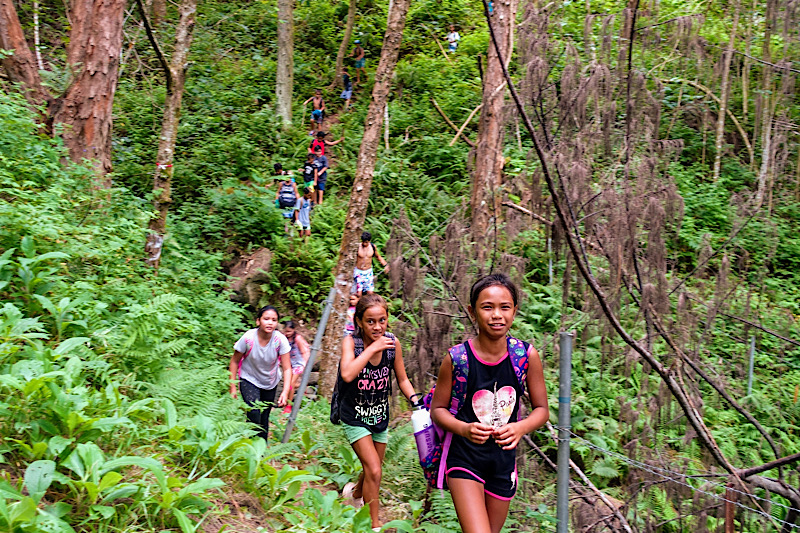 We chose this peak because the top is treeless, providing great views. It was quite a climb after too long sitting about on the boat.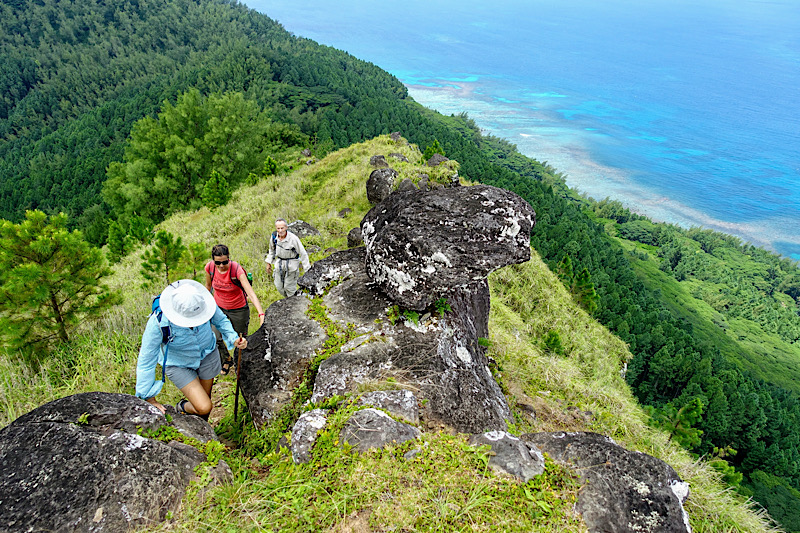 Looking back along the island you can see the extent of the forest, the many pearl farms in the shallow bays and the barrier reef just below the horizon.
Taking a break just below the summit.
This is a strange place. It is probably the wealthiest island away from Tahiti because of all the pearl farms but, there is no bank, no ATM, no gas station, almost no communications or places to eat. You cannot buy vegetables because no one here eats them and you cannot buy fruit because everyone grows it. You can buy expensive tinned goods, VERY expensive beer and occasionally, eggs. You can buy baguettes but only between the hours of 4am and 5:30am. The shop adjacent to the bakery does not carry fresh bread but will sell you a frozen baguette (as bad as it sounds....) at any time of day. As I say, strange.
We have managed to find someone who will sell some fish and we can probably get some more vegetables back on Taravai in exchange for a bit of digging.
After a couple of days of horrendous weather, heavy rain and 80kmh squalls, the weather is improving and we are heading out to one of the small islands on the barrier reef to get back in the water. More soon.