After a week in Rikitia and some dire weather conditions improved and we headed out to a tiny motu on the SE corner of the outer reef. It is uninhabited and free of cultivation so a great place to watch birds.
The outer reef (on a good day....)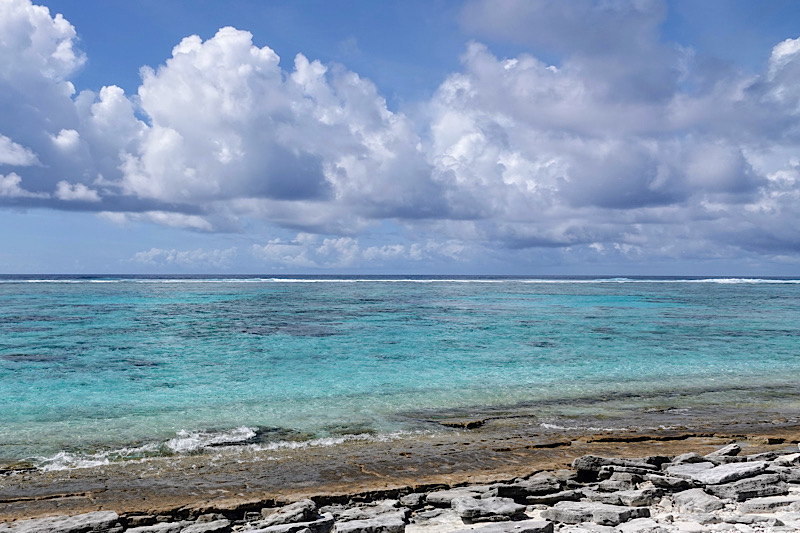 This Motu is little more than a bank of sand
The anchorage, looking back towards the main islands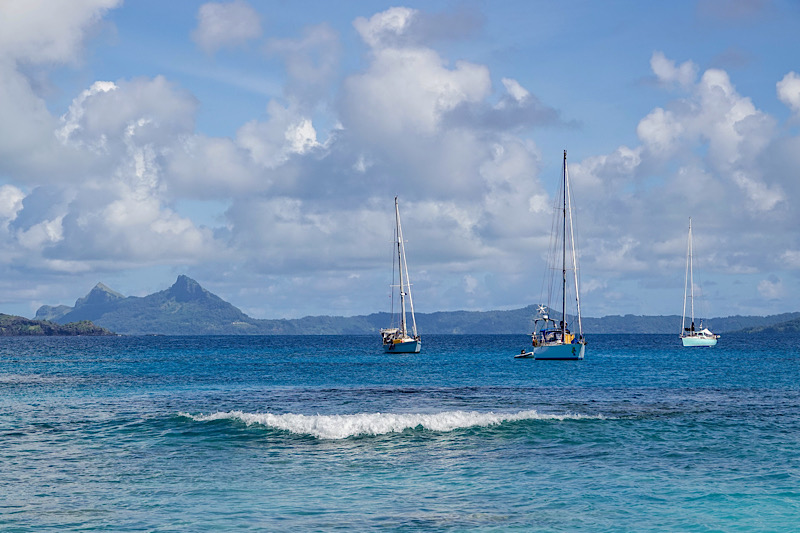 There are hundreds of white terns and black noddies nesting here
They are amazing fliers
They nearly always fly in pairs or more. We think this is a mating ritual but needs more research. It looks very smooth most of the time but sometimes gets robust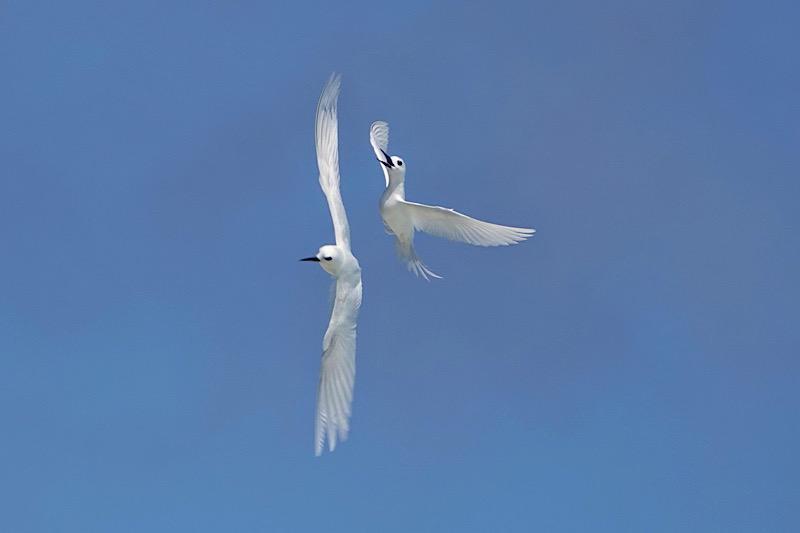 This is a noddy coming in to land. Like all good fliers he takes a good look at the landing before flaring out.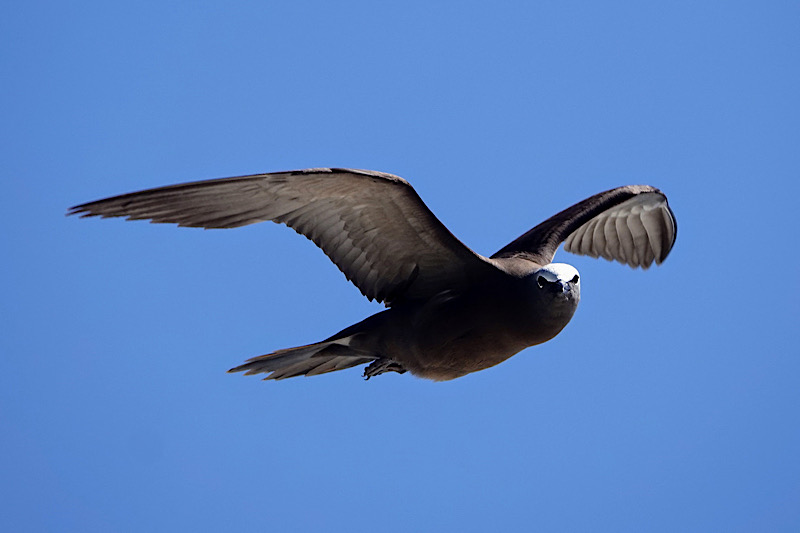 We had some great snorkeling here (pics later) and the weather was great but the swell became uncomfortably high so we headed back into the main islands to do our tax and other such stuff that does not go away no matter how far you run....