We are in the final stages of preparation for passage making. We've done a host of little jobs to get ready, cleaned the hull, polished the propeller and decanted some propane from the French bottle to our US bottles. One utterly still morning we set up the double Genoa headsails. Today we sailed over to the village of Rikitea for final provisioning before setting sail for Tahiti, probably on Sunday.
We wrapped up our wonderful three months in the Gambiers with some delightful island visits and a couple of really enjoyable scuba dives, our first and last dives here. We would have done more but weather conditions have rarely been suitable for getting to the outer reef and all the inner reefs are at snorkelling depth.. The deep coral gardens were, to our surprise full of small fish of all kinds. For those of you not yet tired of fish pics I will be able to post more when we get to Oz. My edited fish pics from French Polynesia are now at 743 so I guess some more editing is needed....
I'm on the left with Janaki looking trim, as always, in the middle. The third diver is twelve year old Marin from SV Soteria. She is a great little diver. Her dad James took the picture. Even after several months of almost continuous snorkeling and diving we still managed to find a number of new fish.
This is an unidentified Coral Goby tucked deep inside a finger coral.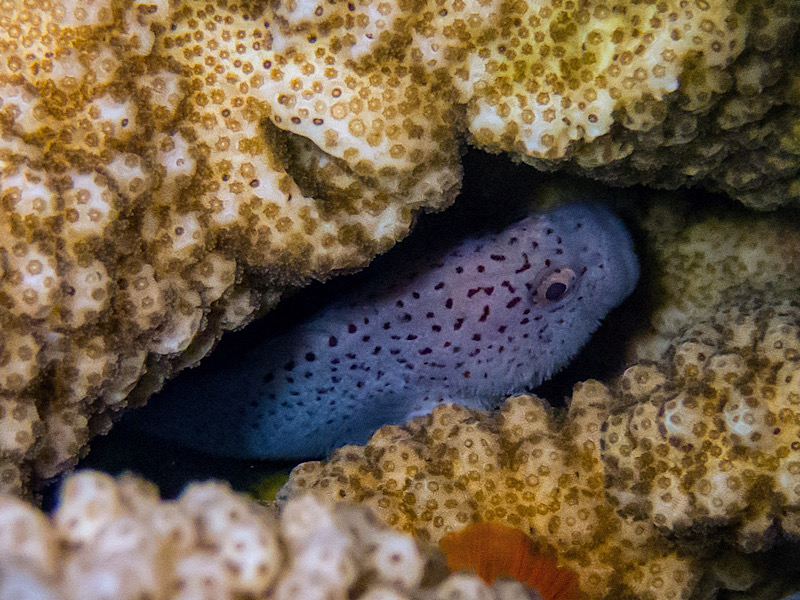 This beauty is again unidentified but we believe it is an Anthais.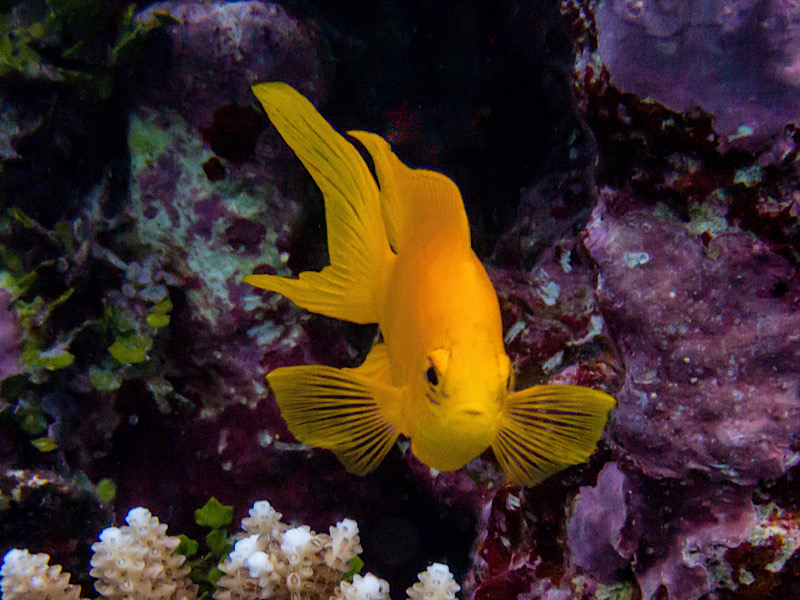 A pair of Dacilus(sp?) and a Flame Angel Fish
And, after many attempts, a good picture of a Regal Angel Fish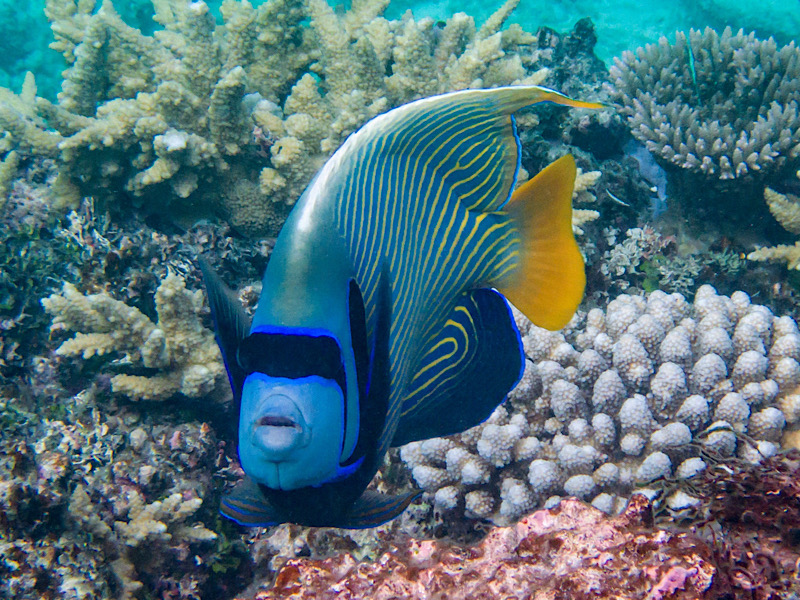 Sorry, there HAS to be a shark pic. I was trying to get a picture of this young White Tip with Janaki in the background but he decided that the camera looked interesting and shot in for a closer look. He actually ran into it as I pressed the shutter. You can just see Janaki behind him.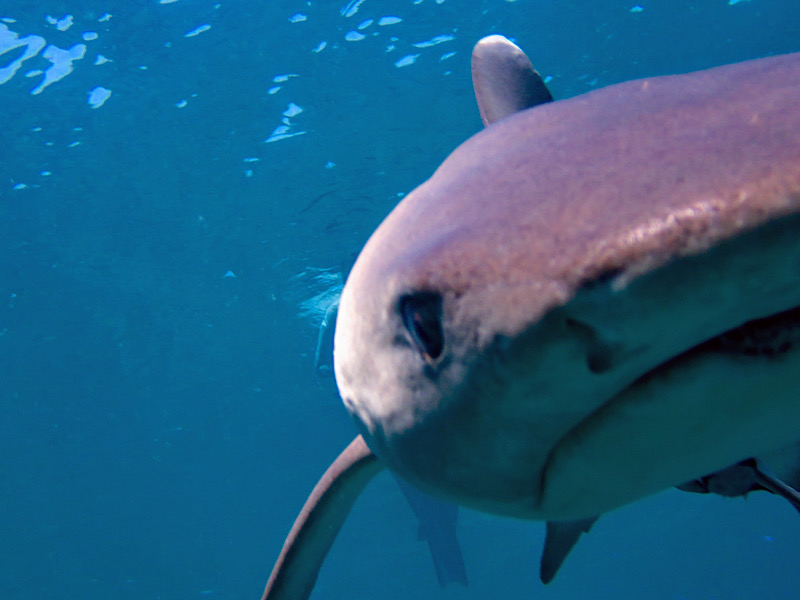 We have been very lucky to be in this remote archipelago during this strange time. After the the cessation of inter-island travel and the subsequent strict quarantine there were no cases of CV found here so we have been free to move about the various motus and islands that make up the primary Gambier archipelago as long as we do not land on any inhabited island without the locals permission. We had already spent a lot of time at the delightful island of Taravai. There are anchorages to suite most weather conditions and only a very few people live there so we had got to know some of them quite well and they were happy to see us post-confinement.
Édouard has a wonderfully fertile property. We have helped in the garden in exchange for bananas, papayas, breadfruit, lemons, limes and even rosemary and mint.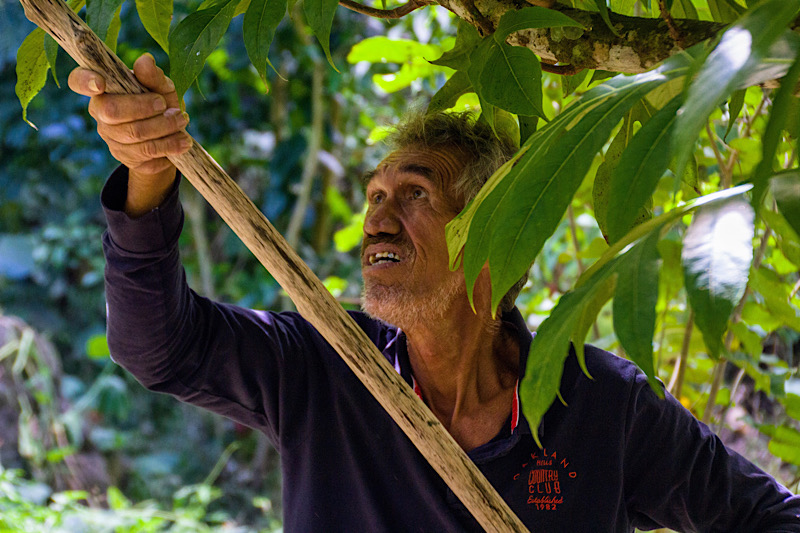 Further round the island are Hervé and Valérie who host a barbecue for cruisers every Sunday. Everybody brings something to share, we eat too much then play boule and volleyball. They are wonderfully hospitable and a lot of fun.
When we are not socializing, snorkelling or fixing stuff, there are really interesting walks on the island with an amazing variety of conditions.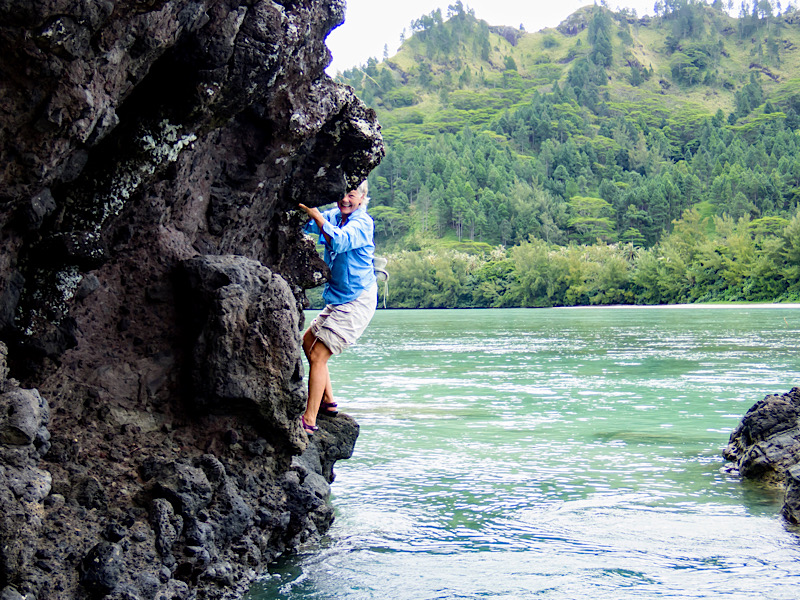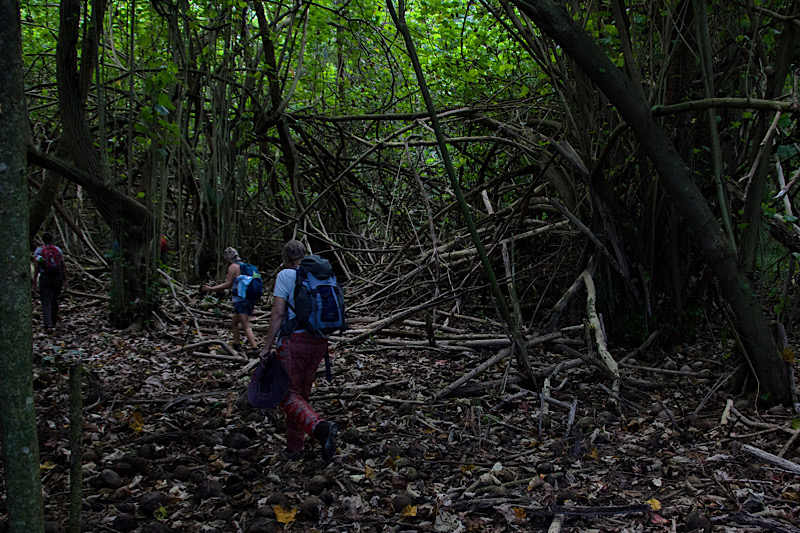 Meanwhile, back on Leela, preparations continue. Janaki's 'just one plant' continues to expand. The crop is not huge but it is very pretty and we had home grown coriander in our spring rolls today. We are both hoping it will survive the rigors of an offshore package. Mind you, it will all have to be eaten before we go through Australia's rigorous bio security checks.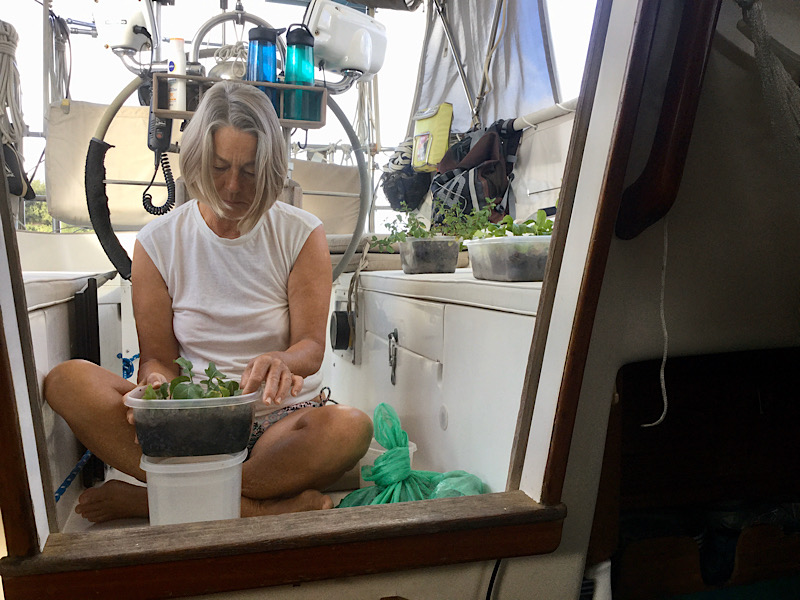 We will be very sad to leave. We discussed staying another year - there is no middle option - but we both feel like we need to move on with our lives. Another driver is that neither we nor Leela are not getting any younger and the lack of both technical and medical services in this very remote spot is a bit of a concern over the longer term. We are excited about getting to Australia at this point.
This is going to be a pretty tough couple of months. It is nearly 1,000nm to Tahiti and the weather is going to be lively so it could be a vigorous one week passage. Once we get there we will finish off our provisioning, refuel and get ready for the much longer passage direct to Australia. All the intervening islands are closed so that will be a nearly 4,000nm (8,000km) non-stop passage, taking between four and five weeks. This was not something we aspired to but that's life at the moment.
We are still really enjoying living on the boat so we are hoping we will be able to sail up to the western Pacific (Fiji, Tonga, New Caledonia) and to Indonesia once the world opens up again - if we haven't had enough after the next two months......
Maybe sailing will be the way to travel ACV, it has a built in quarantine. Mind you, it appears that not everyone gets it. Shortly after receiving a message from Australian border protection that the two weeks quarantine commences on departure from your last port (sensible) but that states are at liberty to add requirements, we heard that a couple of cruisers who recently arrived in Queensland after sailing direct from Tahiti taking over four weeks at sea were placed in two weeks hotel quarantine at the government's expense (completely daft).
We hope this finds you all safe and well. We will be able get emails offshore so it would be great to hear from you. When passage making isn't actually frightening it can get a little monotonous.
Take care and stay safe
Graham & Janaki